Yesterday we shared with you our amazing meal at Pampas Brazilian Restaurant in Las Vegas. One of my favorite parts of the meal was the Brazilian Lemonade.
This was the first time I had ever tried Brazilian Lemonade and I knew I needed to make it at home as soon as I could. YUM!!!!
Seriously this Brazilian lemonade is soooo good. I am pretty sure I will be making it weekly until the snow falls. It is super easy to make, tastes amazing and is sooo refreshing!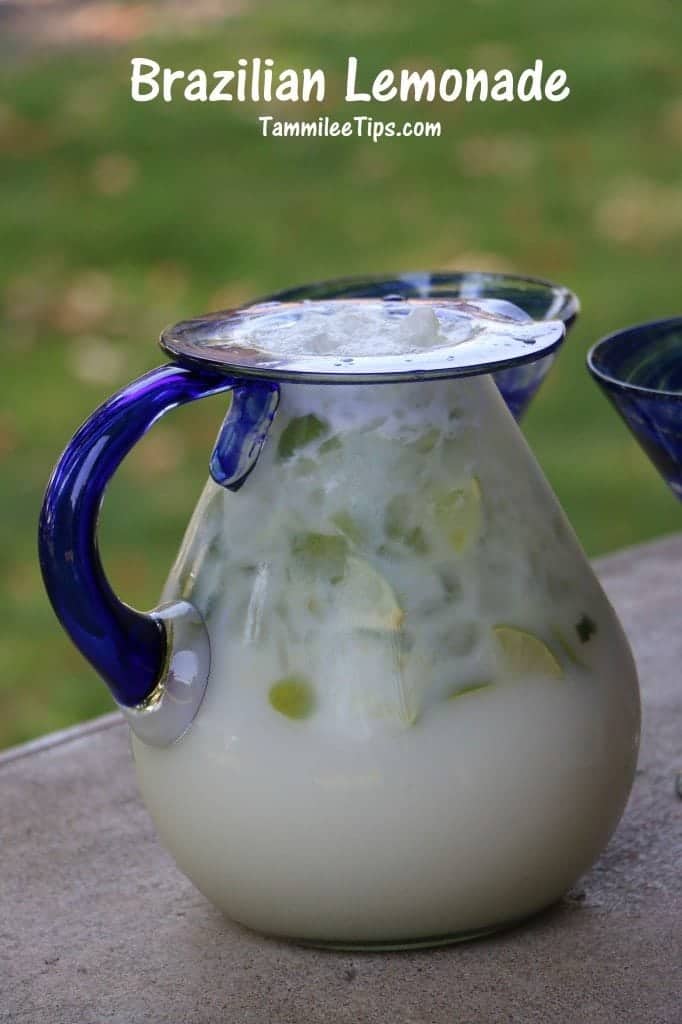 …