Easy Crock Pot Roast Recipe with vegetables! One of the best comfort food recipes we have! This potroast crock pot recipe is perfect for family dinner and leftovers! The slow cooker does all the work for this simple dinner recipe!
There is nothing quite like opening the door and smelling dinner done and ready for you. You just have to smile knowing that you don't have to stress about what to serve for dinner! You can change into comfy clothes, put your feet up and relax! Maybe open a bottle of wine to make the night even better.
This slow cooker pot roast recipe is so easy to make and it tastes amazing!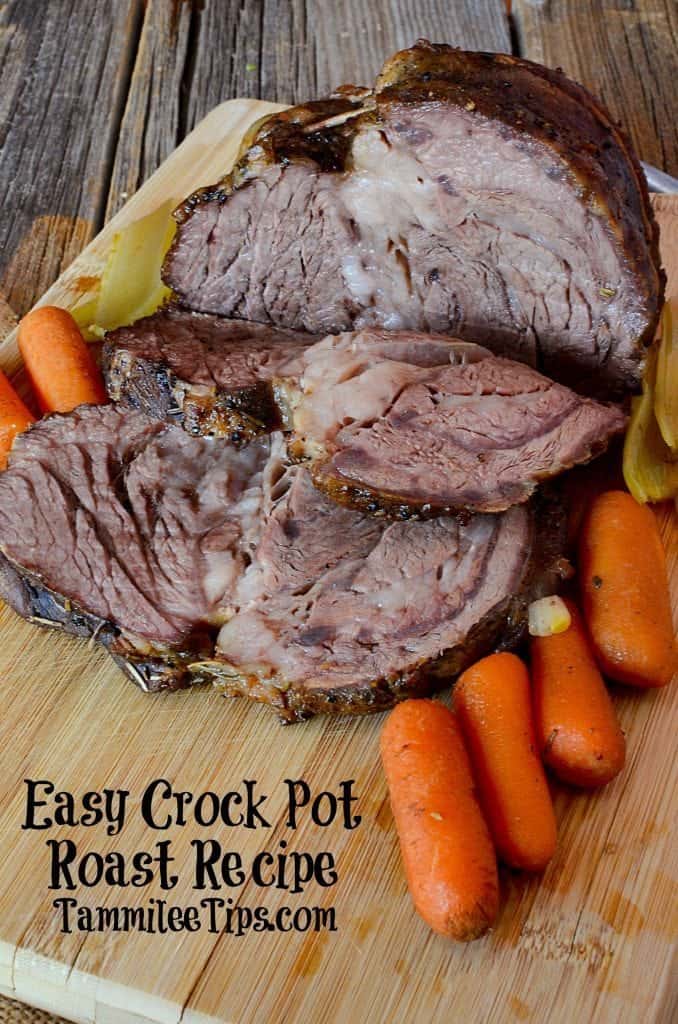 Easy Crock Pot Roast Recipe
Ingredients
2lb beef roast
½ Onion, medium, sliced
1 tsp Garlic powder
½ lb. Baby carrots
½ Cup Beef broth
1 tsp Seasoned salt
1 tsp Ground pepper
1 Tbsp. Rosemary, dried
Directions
1. Season roast and in a frying pan, sear roast over high heat on all sides.
2. In slow cooker, place the carrots in a single layer, top with onions.
3. Place seared roast on top of the vegetables
4. Pour in the broth.
5. Cover and cook for approximately 7 – 8 hours.
6. When cook time is complete, remove the roast and other vegetables. Set aside.
7. At this point, you can continue on to make a gravy with the pan drippings by making a rue in a fry pan. Add 1/8th C flour and 3 tbsp. of butter. Fry both together to rid the flour taste, and then add the broth to thicken…. OR.. just leave the pan dripping as is, and spoon over the sliced, served roast.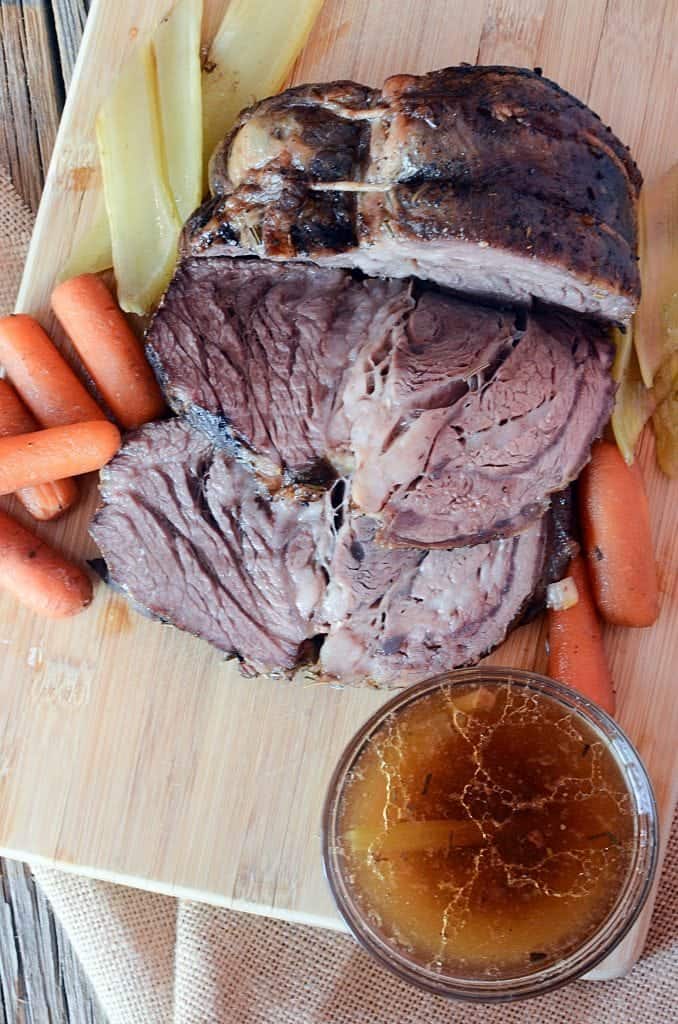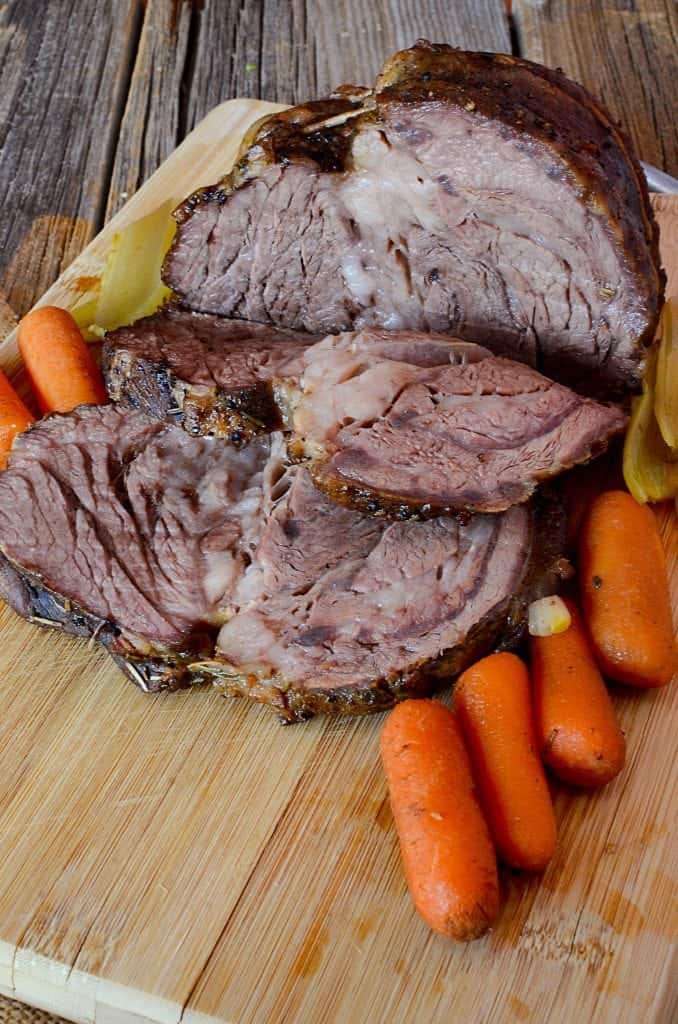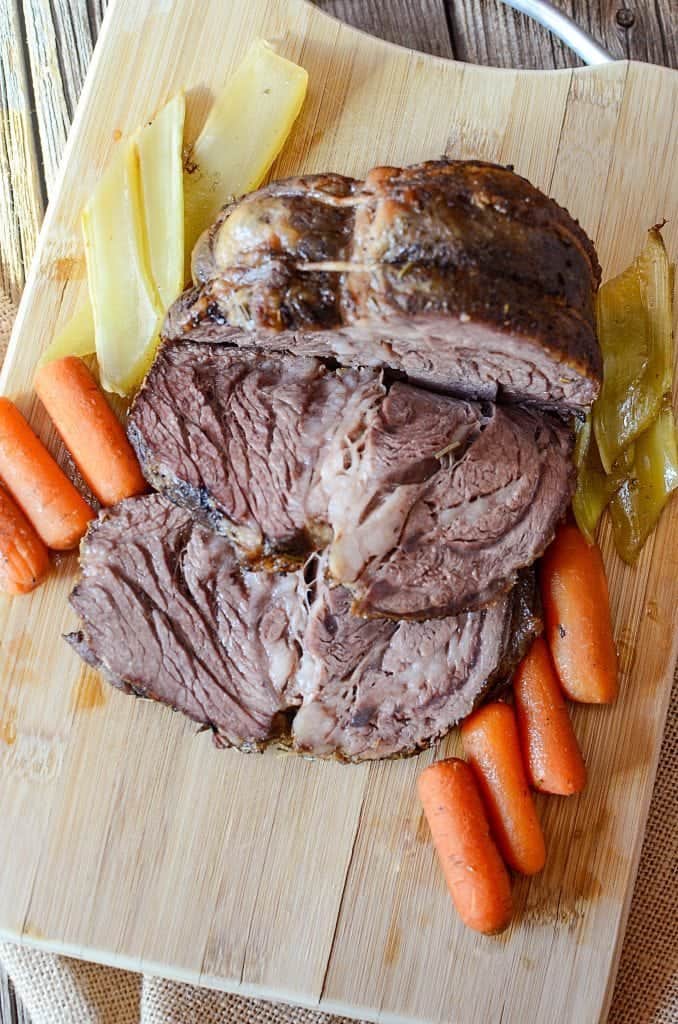 We use either the Hamilton Beach Set 'n Forget Programmable Slow Cooker, 6-Quart
or Crock-Pot 5-Quart Slow Cooker
for all of our crock pot recipes
Do you love recipes? Check out our copy cat recipes, dessert recipes, and our Crock Pot Recipes.

Follow Tammilee Tips's board Tammilee Tips Recipes on Pinterest.