You all know I love my crock pot!
One of my favorite things to do with my crock pot is prepare party food. There is nothing better than having your food ready to go when your guests arrive and YOU actually get to enjoy the event because you are not stuck in the kitchen
As we get closer and closer to footballs big game I thought it would be fun to highlight some great Crock Pot Recipes!
Today's recipe for Crock Pot Buffalo Chicken Dip is…
-seriously easy to make
-tastes amazing
-and only takes 2 hours in the crock pot so if you forget to set it up early it will still be ready quickly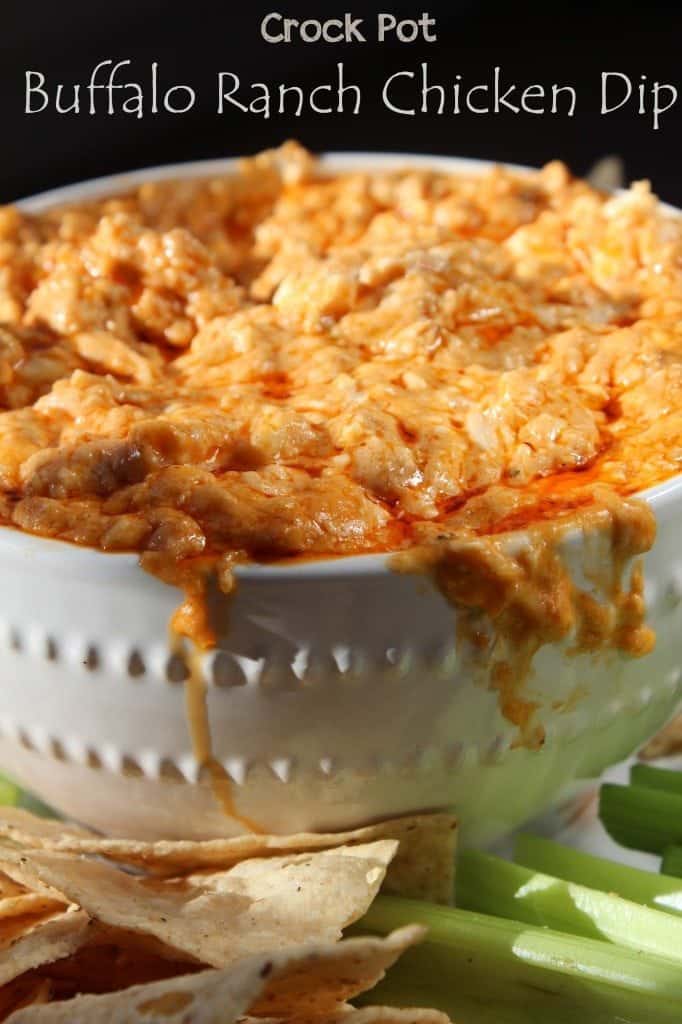 This recipe is perfect for your football parties and really any event that you need to serve cheesy goodness at!…