This is a sponsored post written by me on behalf of The Frozen Food Foundation. All opinions are 100% mine.
Just in time for Thanksgiving I have a super easy to make recipe for everyone!
This Crock Pot Creamed Corn Recipe is sooooo easy to make and tastes amazing! I mean seriously amazing. I may have a new favorite treat for year round.
This recipe not only saves you space in the oven on Thanksgiving but it uses items that are probably already in your freezer!
We have talked in the past about how much we love stocking our freezer with fruits and veggies. The University of California, Davis in partnership with the Frozen Food Foundation conducted a study that revealed that frozen fruit and vegetables are most often nutritionally equal to and some cases better than their fresh counterparts!
One more reason to keep a fully stocked freezer with all of your favorite fruits and veggies. By freezing your favorite fruits and veggies you are pushing natures pause button which helps each of us save money and enjoy our favorite fruits and veggies year round.
We don't have to worry about the cost of fresh out of season produce, you don't have to worry about opening the crisper drawer and finding your fruits and veggies spoiled before you had the chance to eat them.
I have found that having a stocked freezer saves us so much time and stress. I don't feel like we have to run out and grab something for dinner or worry about what I am going to prepare. I have all of our favorites stocked in the freezer and can buy them when they are the best price.
This Crock Pot Creamed Corn Recipe was a super simple recipe to prepare thanks to our stocked freezer. I grabbed frozen corn, butter and cream cheese and the recipe was pretty much taken care of.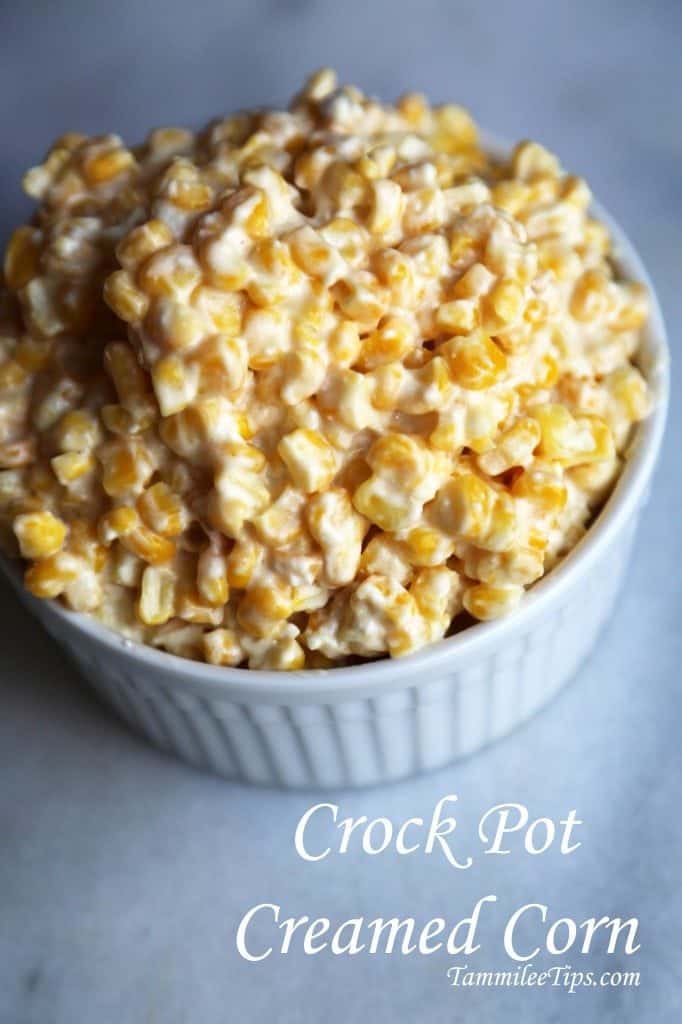 This recipe is perfect for a quick and easy side dish that your family will love!…