Do you have any recipes that you fear? That you have never tried because you honestly worried that you would mess them up?
That is how I have felt about making Jam/Jelly. Growing up my Mom would make jams each year from whatever fruit was available.
Growing up I took it for granted that fresh jam was just a regular thing in all households. We never had jams or jellys from the store only my Moms homemade jams.
Fast forward a few years…ok 30+ years but that is a whole nother story and I have never made Jam before.
It is one of those recipes that has just scared me a bit. I was worried that I would mess it up, not seal the container properly or it would taste horrible.
While my parents were visiting I told my Mom that I really wanted to learn to make jam. I wanted to start with a super easy recipe that was not very scary and move my way up the ladder of recipes.
She suggested we make Strawberry Freezer Jam and I was all for it.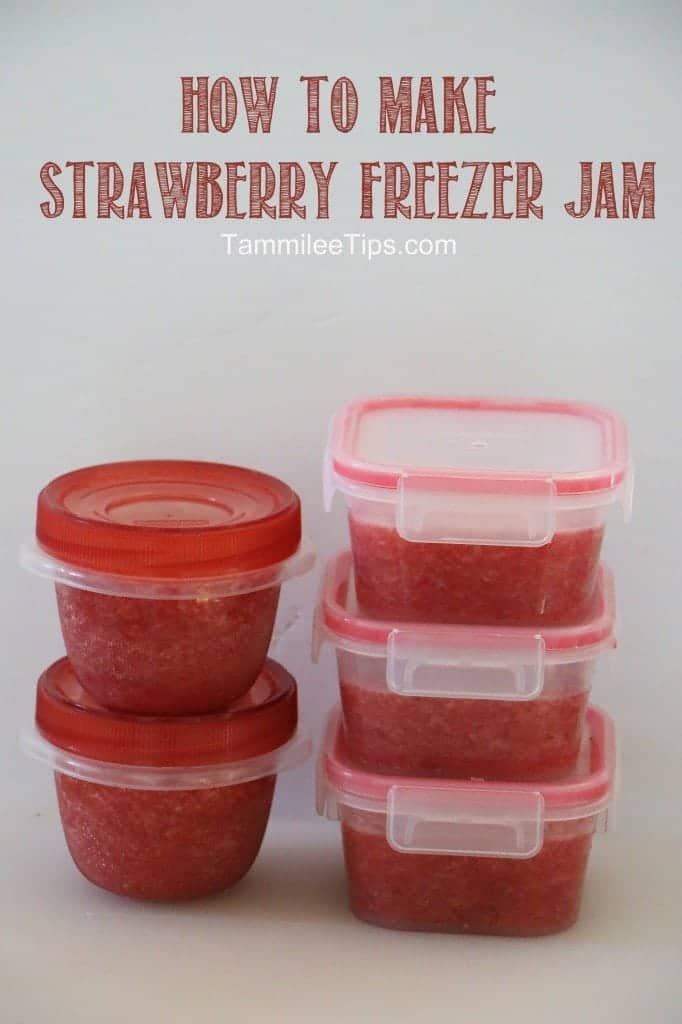 This recipe is crazy simple easy! No fear involved at all in making this recipe! There are only a few steps and you freezer the jam so you don't have to worry about canning….