Are you looking for a quick and easy side dish for chicken? We have the best side dishes everyone will love with their chicken dinner.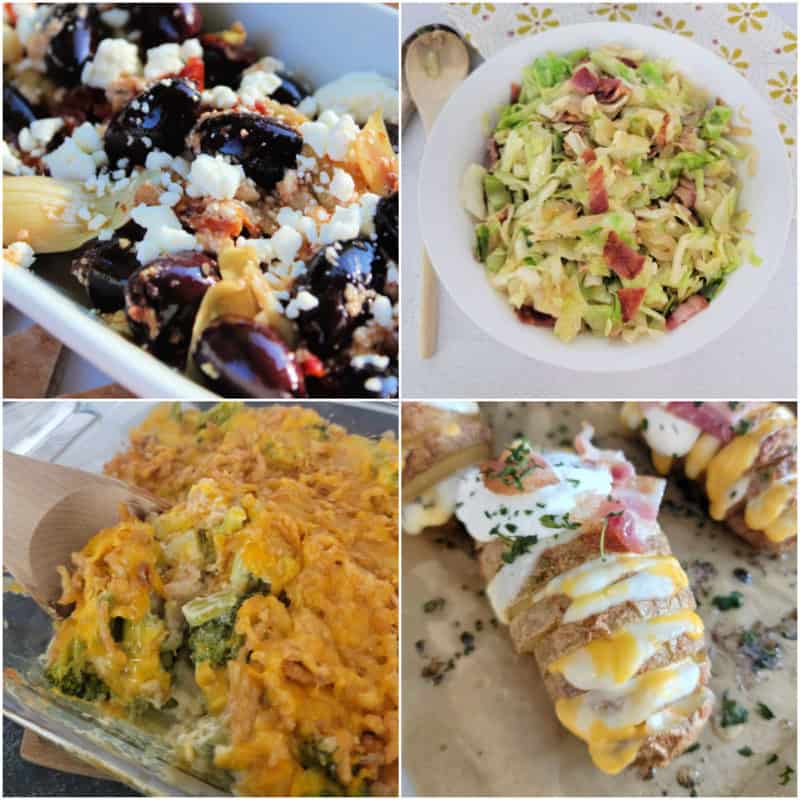 Winner, Winner, Chicken Dinner: 25 Easy and Quick Side Dishes to Serve with Chicken Tonight
Did you know that chicken is America's favorite meat? With a per capita meat consumption of 98.8 pounds to beef's 58.8 pounds, as documented in a 2022 USDA study, chicken dethrones the all-American hamburger by no small margin.
This comes as no surprise, however. Chicken is a versatile neutral canvas for many globally-inspired flavors and preparations; few cuisines don't use chicken in traditional recipes. Packed with protein and essential vitamins and low in calories, fat, and cholesterol relative to other meats, it is also considered a healthful addition to any diet
Moreover, because it is so popular, chicken is widely available at a lower cost to the wallet.
Here, we've rounded up our favorite sides for chicken and the bird pairings to go with these sides. From south-of-the-border Tex-Mex to comforting Italian, all that's left is to pick a destination on the map.
Side Dishes for Chicken
A simple side dish that works great with chicken is air fryer French Fries or Sweet Potato Fries. They take minutes to prepare and you can air fry them at the same time the chicken is cooking.
From easy vegetable side dishes to salads and more we think you will love these delicious side dish options.
We pair these side dishes with crockpot chicken recipes and baked chicken.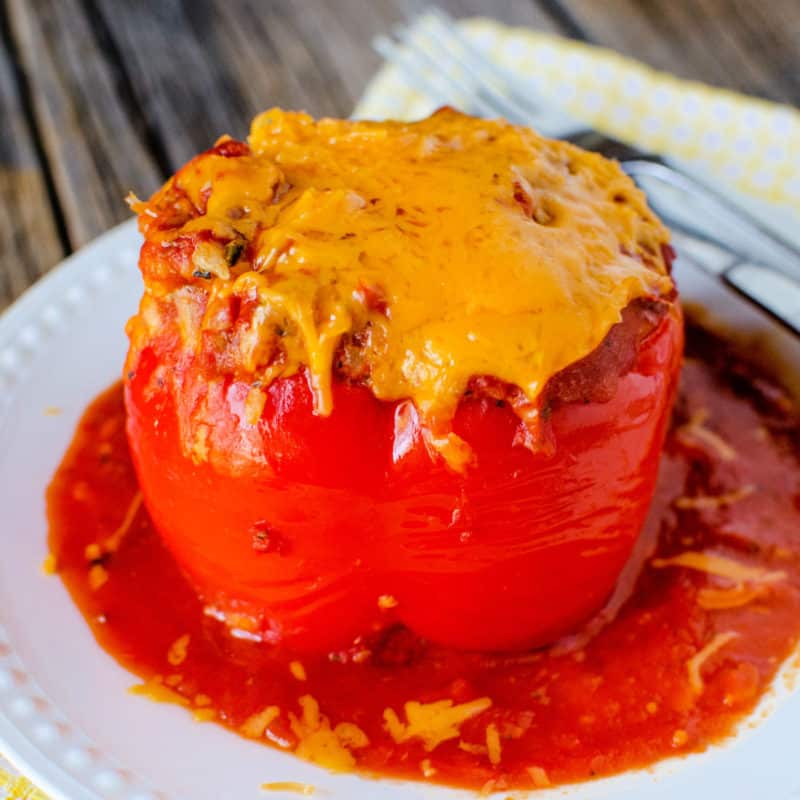 These simple stuffed peppers are a meal when stuffed with ground beef, turkey, or meat substitute, but you can fill them with veggies and the grain of your choice to turn them into a quick pull-together side for chicken. While you can cook Mexican rice, we simplify our process with individually sized microwavable rice cups.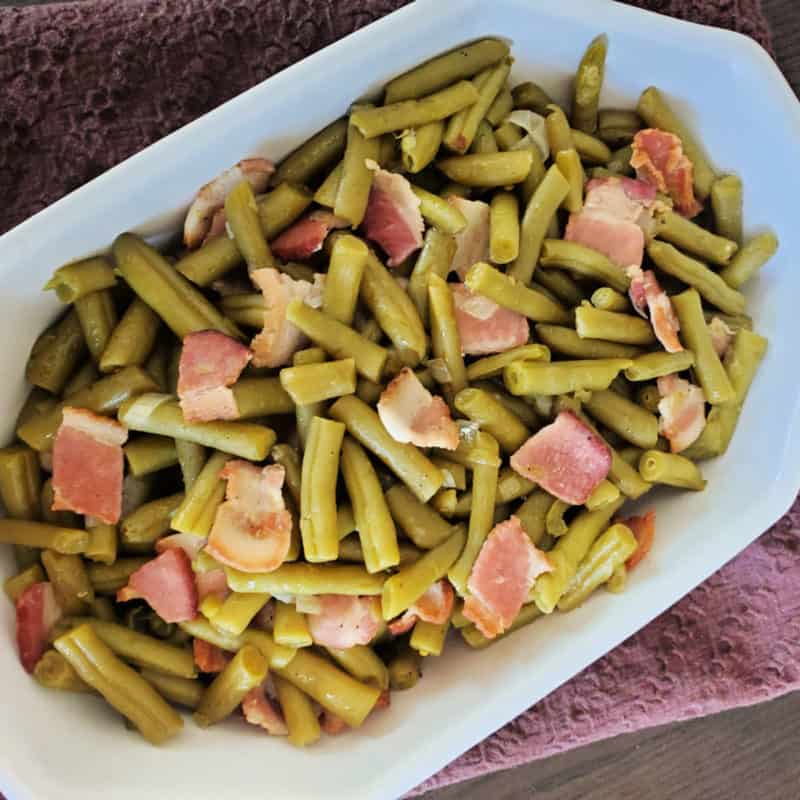 We spent the spring and summer of 2020 recreating our favorite restaurant dishes whenever we began craving them. These bacon and onion-loaded Dutch oven green beans are from Cracker Barrel. For this recipe, we like cutting our bacon into thick chunks and keeping the bacon grease in the pan for flavor.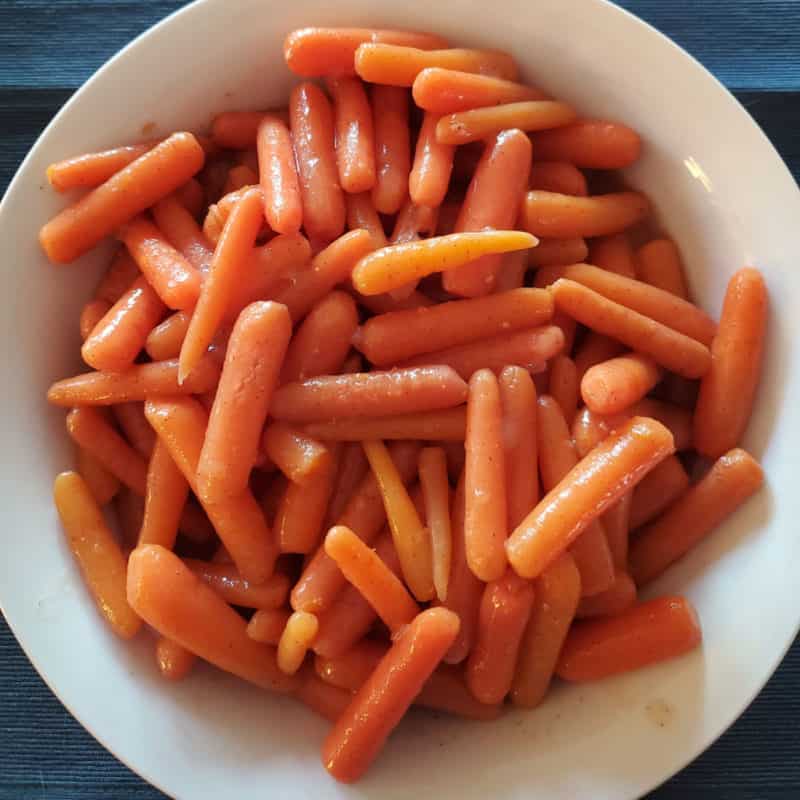 Baby carrots are an easy way to get the goodness of carrots into your diet without the prep work of peeling and cutting veggies down to bite-sized morsels. This nearly dump-and-go recipe for Crockpot baby carrots features a glaze with the baking staples of brown sugar, cinnamon, vanilla, and orange zest.
Check out all of our epic recipes with carrots!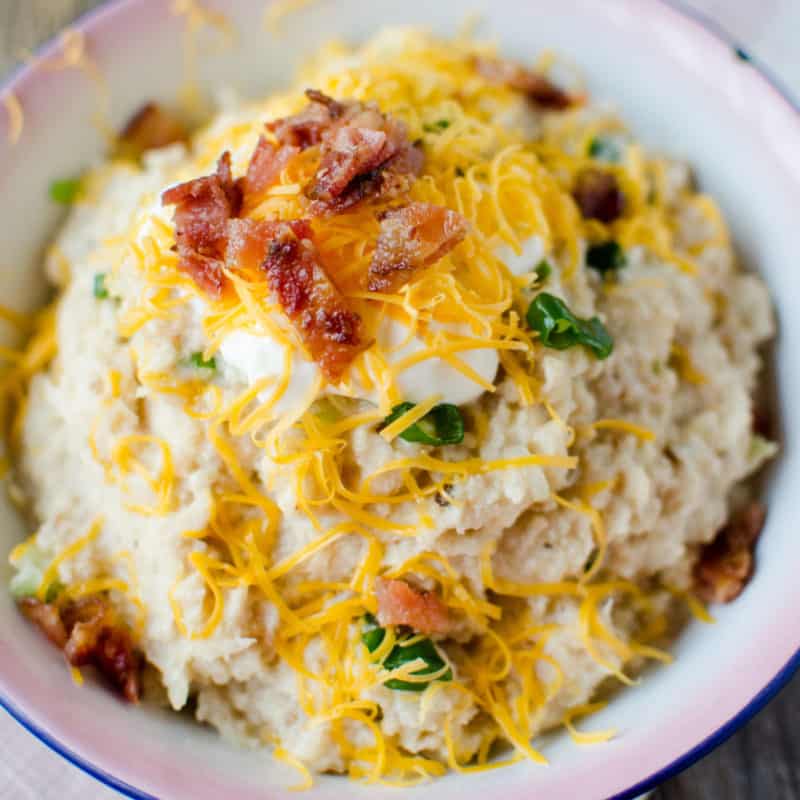 Mashing slow-cooked cauliflower florets to mashed potato-like consistency gives you the perfect medium for loaded mashed potatoes sans the guilt of consuming the extra carbs. Ours are flavored with Montreal steak spice, rosemary, cheddar, bacon, green onion, and garlic.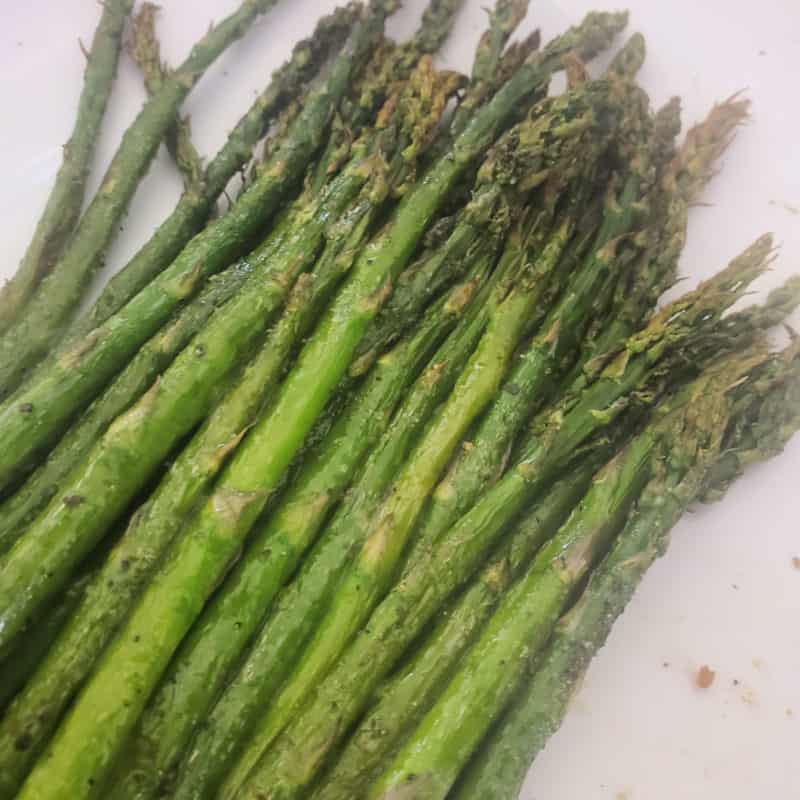 Asparagus is a versatile green veggie that is yummy with any course of the day, from breakfast to dinner. While grilling or cooking asparagus stalks on the stove are ways we still like to consume it, the air fryer their preparation into a three-step, set-it-and-forget-it process that's easy enough for even the busiest weeks.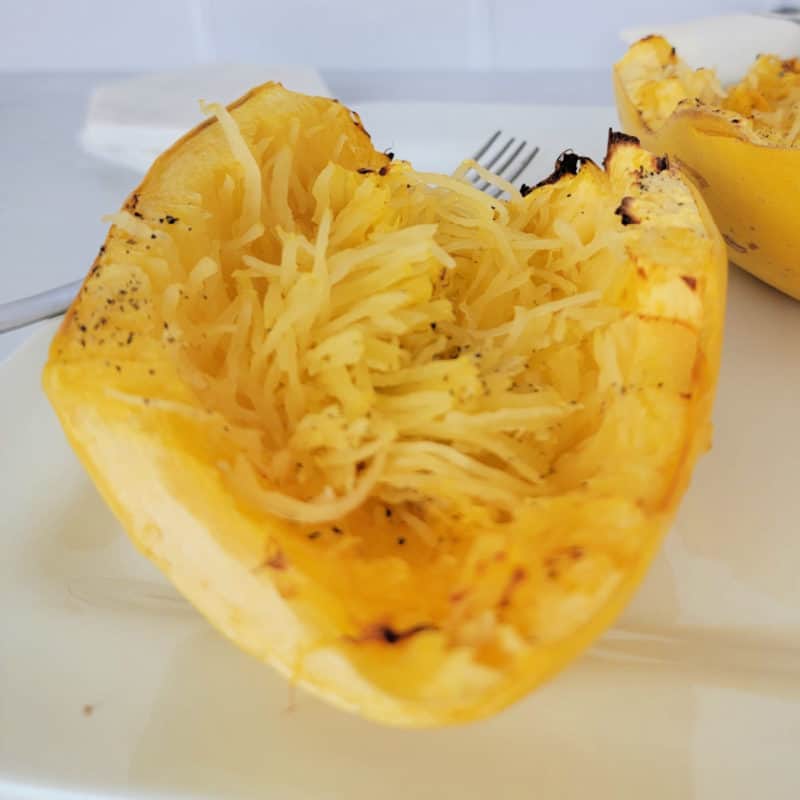 Spaghetti squash is known for how its deseeded insides look like spaghetti noodles when forked. As with any dish prepared in the air fryer, keep an eye on cooking time and be ready to adjust as needed for your device. The goal is to get them tender enough for a fork to cut through each half, which takes approximately ten minutes.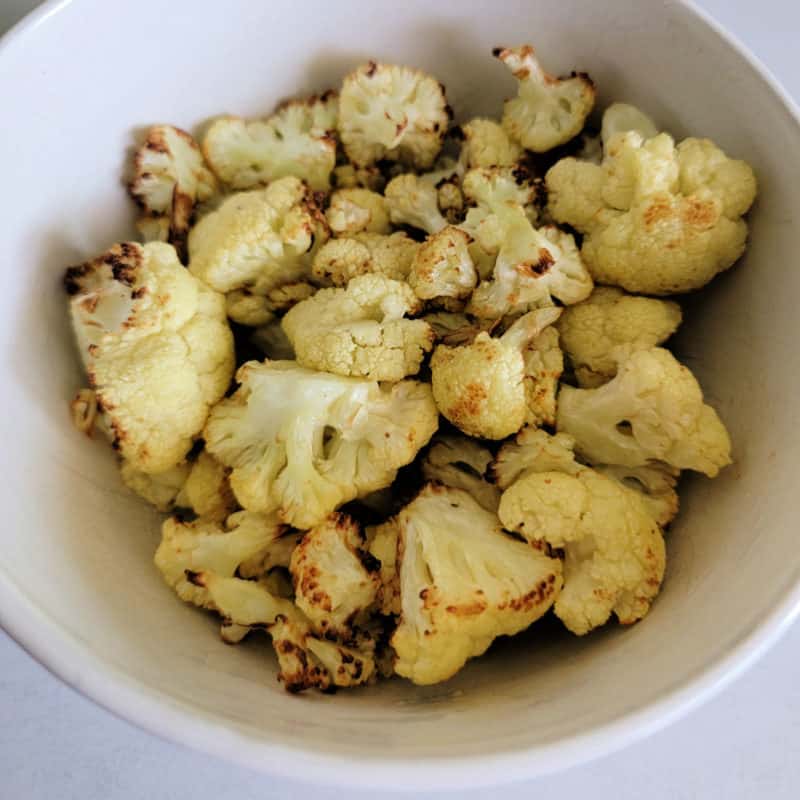 In contrast to our loaded mashed cauliflower recipe, this air fryer cauliflower recipe keeps the florets intact, and its flavors are perfect for a more Tex-Mex chicken dinner. Consider pairing it with our Crock Pot Southwest Chicken, Crockpot Nacho Chicken, or Crockpot Mango Chicken.
We also love this Air Fryer Mushrooms recipe for a great side dish with chicken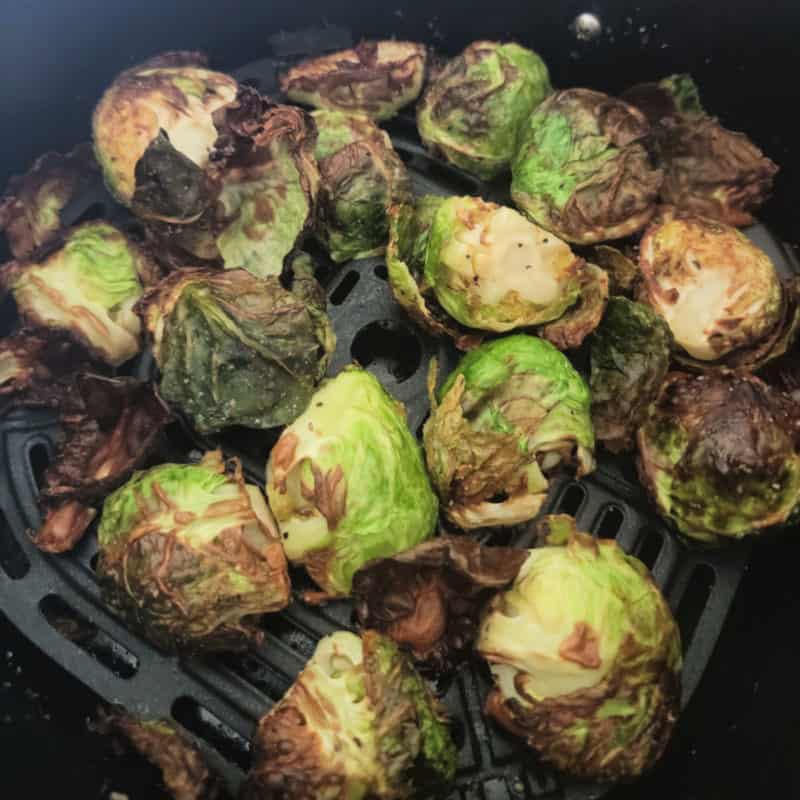 This ten-minute recipe is your fast track to crispy and delicious Brussels sprouts. We use a simple seasoning blend of salt, garlic powder, and black pepper incorporated with olive oil, but you can adjust your spices to the style of chicken you plan to serve. For example, our Grilled Balsamic Chicken Skewers would be a tasty pairing with these Brussels sprouts.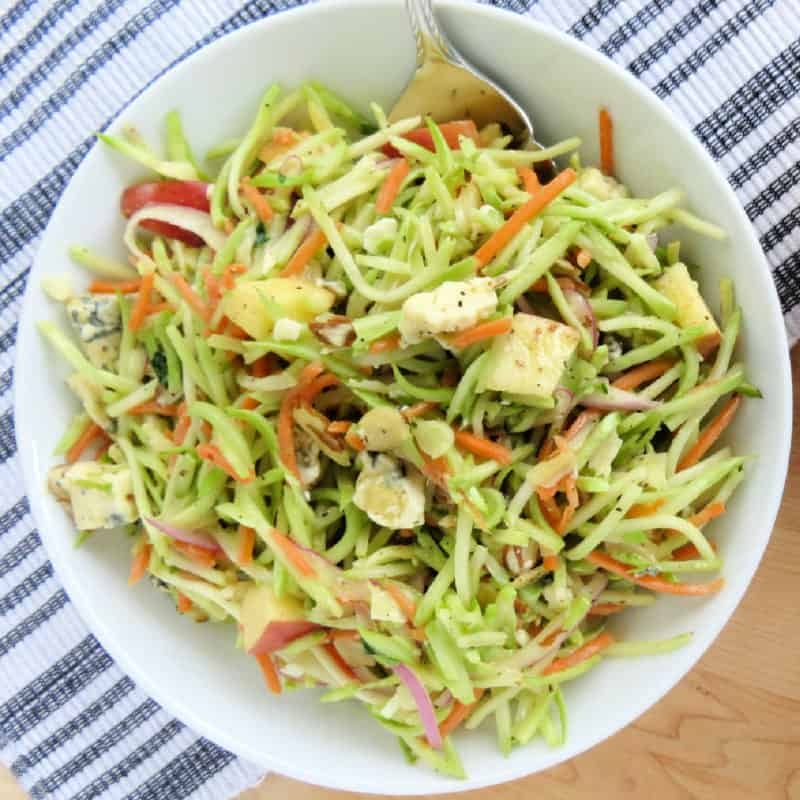 In this zingy take on classic coleslaw, green onions add sweetness, blue cheese adds indulgent pungency, and the broccoli and carrot shreds add a pleasant textural difference. We use ready-to-use broccoli slaw mix from Trader Joe's, but if this product isn't available in your area, you can shred broccoli stalks and carrots for your slaw.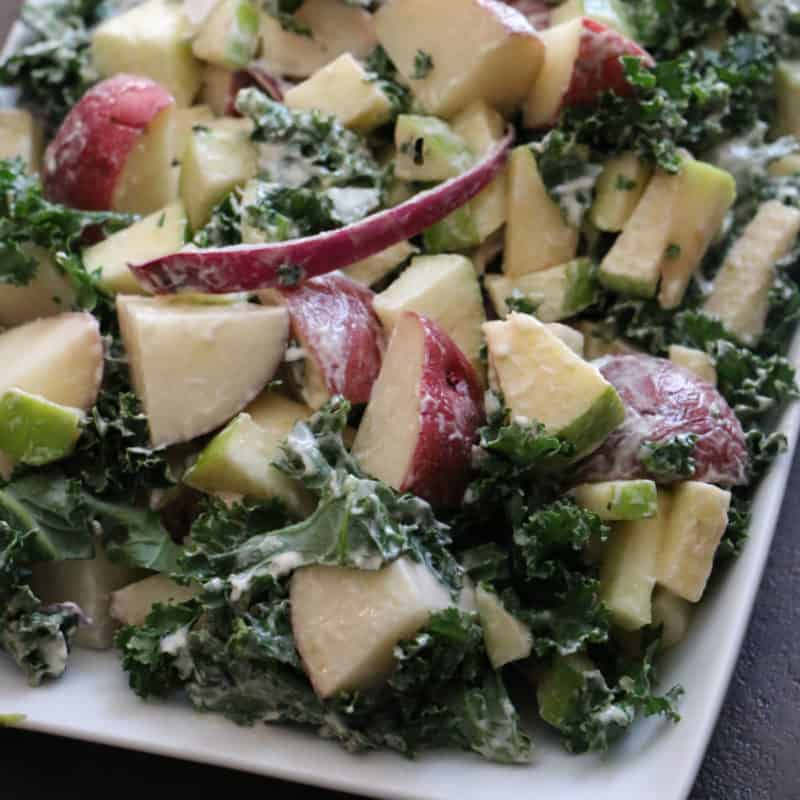 Sweet, creamy, and earthy, this fresh take on a summertime staple isn't your grandmother's potato salad. This recipe also uses new potatoes with tender and waxy skins that don't need to be removed after cooking to streamline prep, as well as Miracle Whip as a healthy substitute for mayonnaise.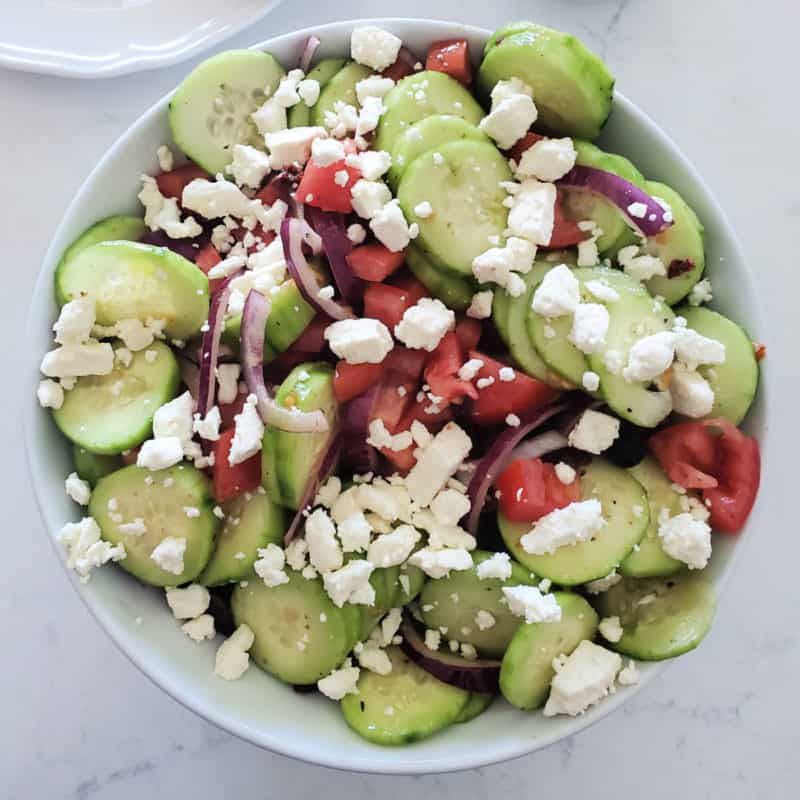 Are you tired of the usual lettuce-dominant salad lineup? If so, make a feast fit for Greek royalty by serving our Crock Pot Lemon Chicken and marinated olives atop a bed of this bright and refreshing summertime salad. Our Crock Pot Greek Chicken is another beautiful selection to match the Greek theme.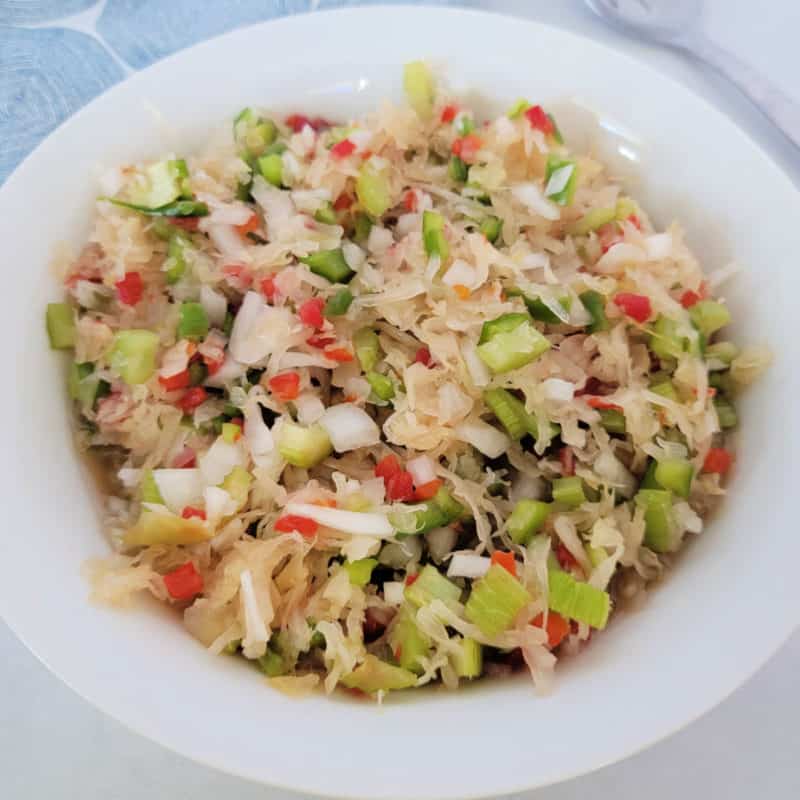 Sauerkraut is a traditional German dish of chopped cabbage fermented by lactic acid bacteria. This salad version does double duty for summer cookouts as a standalone salad and topping for hot dogs and sausages. It is also a make-ahead side that can be prepared in a large mixing bowl and left in the fridge overnight, where its flavors can get acquainted and combine.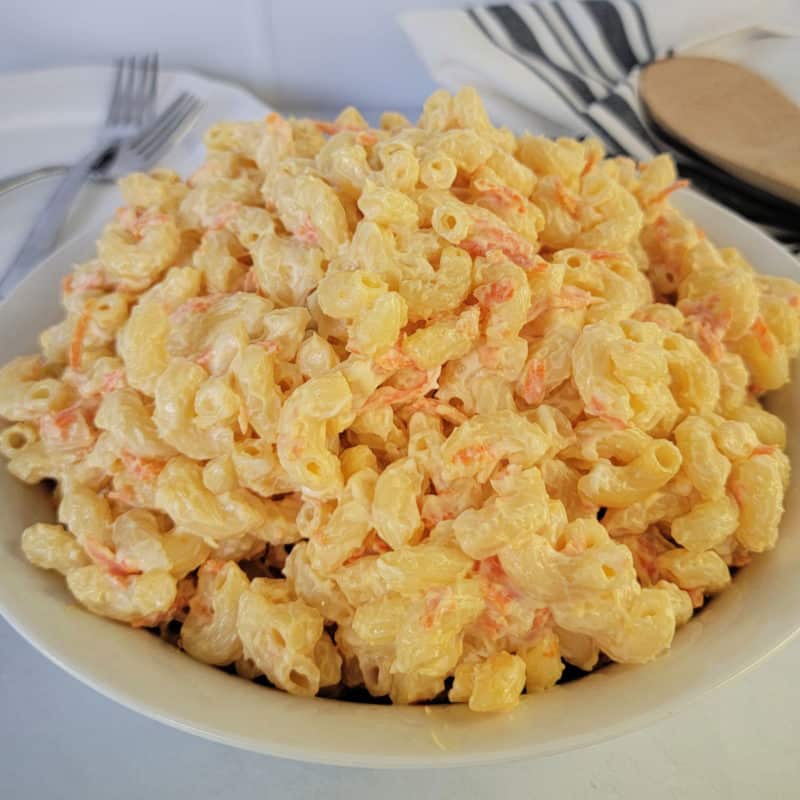 I have a love affair for the Big Island that goes back to my college days as a marine biology student intern. Pair this Aloha-style macaroni salad with our Crockpot Hawaiian Chicken for an authentic Hawaiian lunch plate. Be sure to use Best Foods mayonnaise for the most authentic island taste.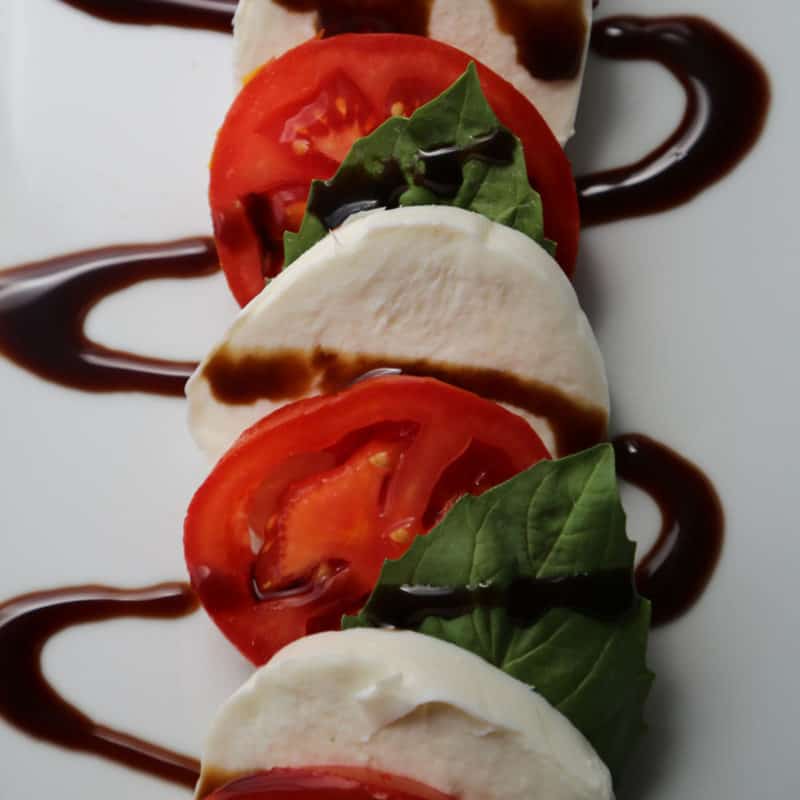 This salad inspired by the Italian flag is so elegant that you may be surprised it only contains four ingredients - fresh mozzarella slices, tomatoes, basil, and balsamic Vinegar glaze. Make it a full-blown Italian night with our Crock Pot Chicken Parmesan, or serve it appetizer style by inserting a toothpick between each combination of mozzarella, tomato, and basil.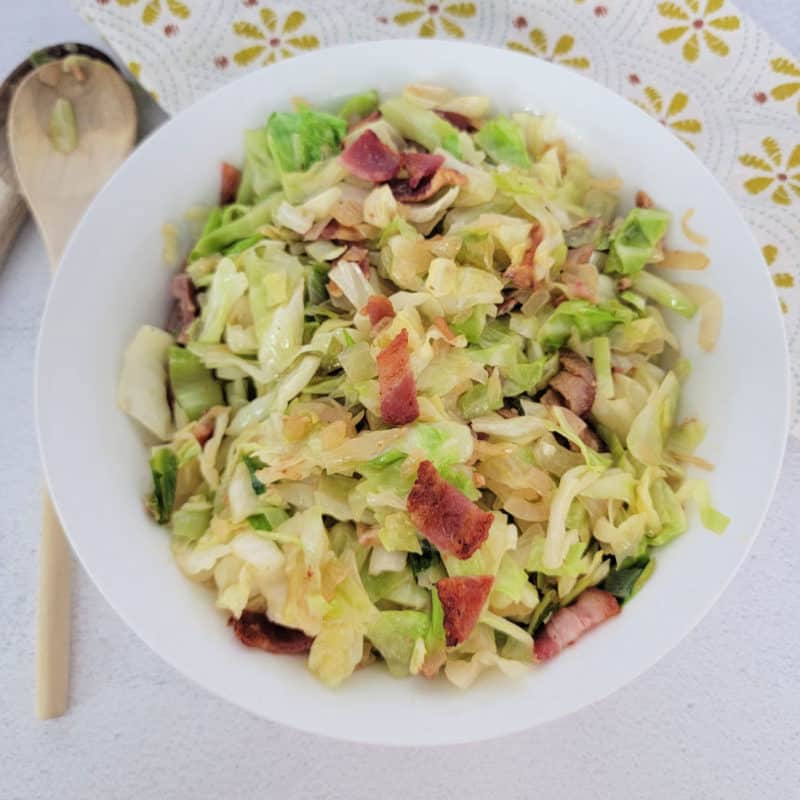 I'm thankful for many reasons for my husband, but among them is introducing this lifelong Northwestern gal to cuisine from the American South. While the bacon makes this salad hefty enough to stand as a meal, consider serving it alongside mashed potatoes and our Crock Pot Honey Mustard Chicken. Don't forget the iced tea!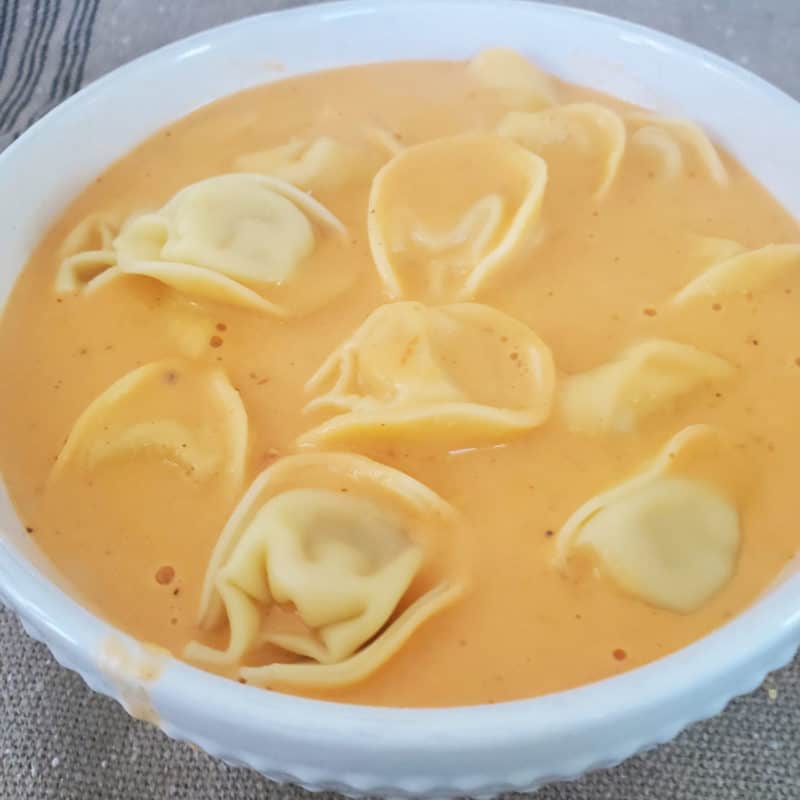 This Crock Pot tomato soup recipe from the cookbook Easy Everyday Slow Cooker Recipes: 200 Recipes features diced tomatoes, garlic, and Italian spices that are simmered and blended with an immersion blender into a luscious soup. We use premade tortellini to make preparation extra easy.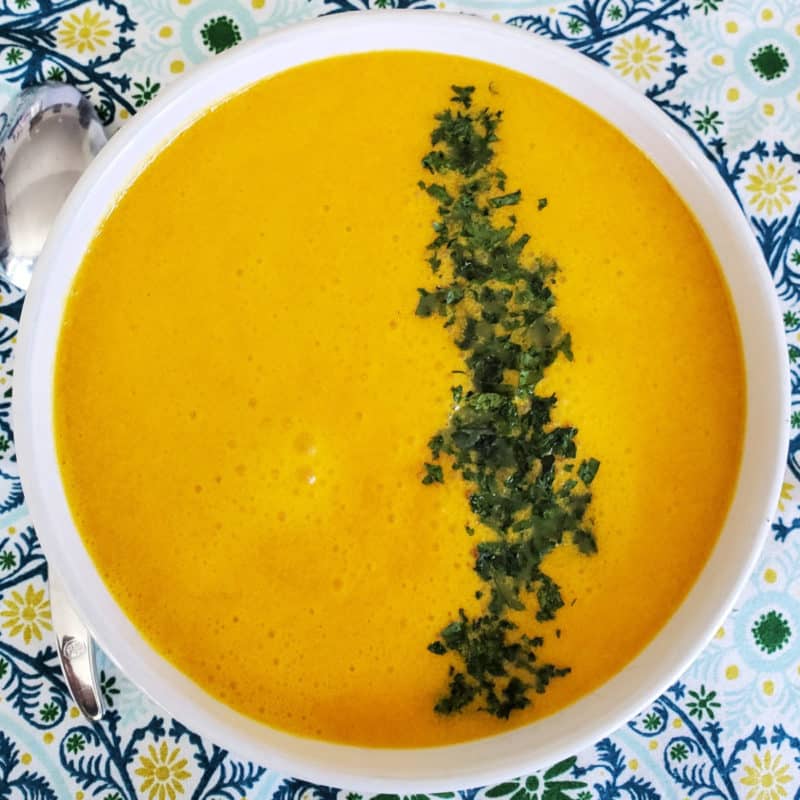 We enjoy stumbling upon culinary delights on our travels; this healthy stovetop soup comes from the seven-course meal we enjoyed at Chateau du Sureau's Elderberry House in Yosemite Valley.
This dreamy soup combines carrot, coconut, and ginger, three common pairings in Asian cooking; we've included other spice suggestions if you're looking for more layers of flavor.
Garnish with fresh herbs.
Second to only Texas Roadhouse Butter, this marshmallow-filled loaded sweet potato recipe is one of our favorite copycat recipes to recreate at home.
Pair it with our Pringles Chicken if you like salty-sweet combos, or our Nashville Hot Chicken to kick the heat up a notch.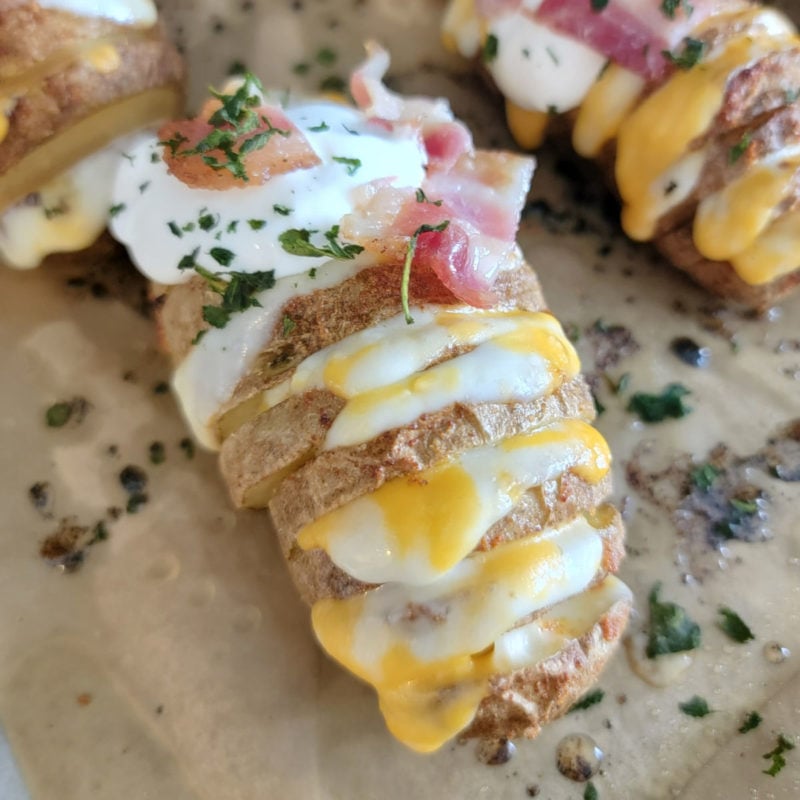 Hasselback potatoes have an uncanny elegance despite how easy it is to make them from home. In the recipe post, we've included suggestions for alternate spices, toppings, and other potato varieties that can be adapted to the recipe.
We recommend consuming these when fresh from the oven or as next-day leftovers, as their texture and quality change upon freezing.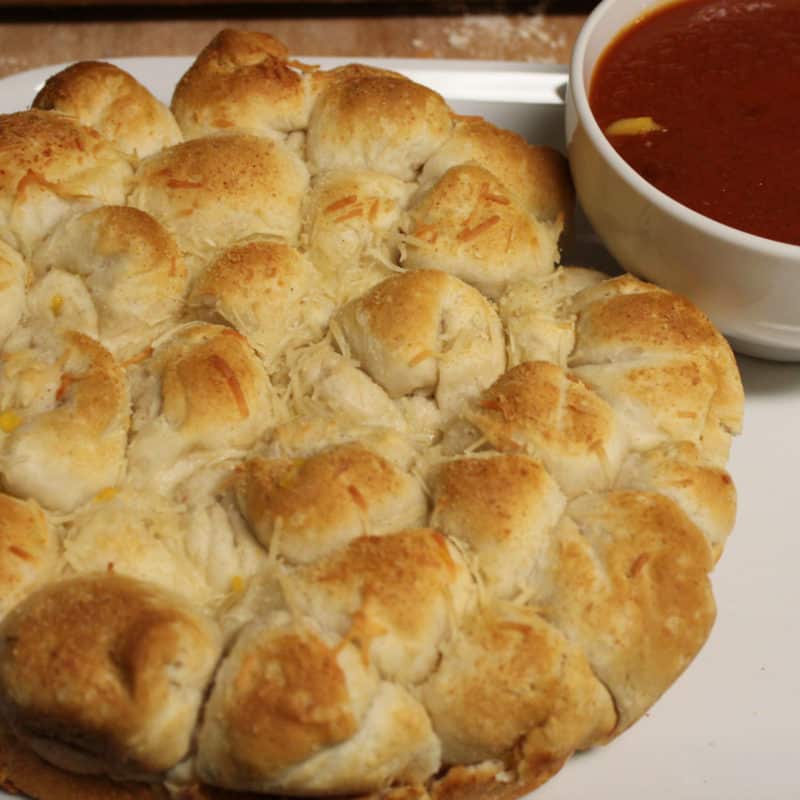 These cheesy skillet biscuits made with Pillsbury Grands are the perfect appetizer-in-a-go when you have company over but are short on time; they're also a tasty accompaniment to a hearty chicken dinner.
Swap the marinara for ranch, depending on what kind of chicken you're serving.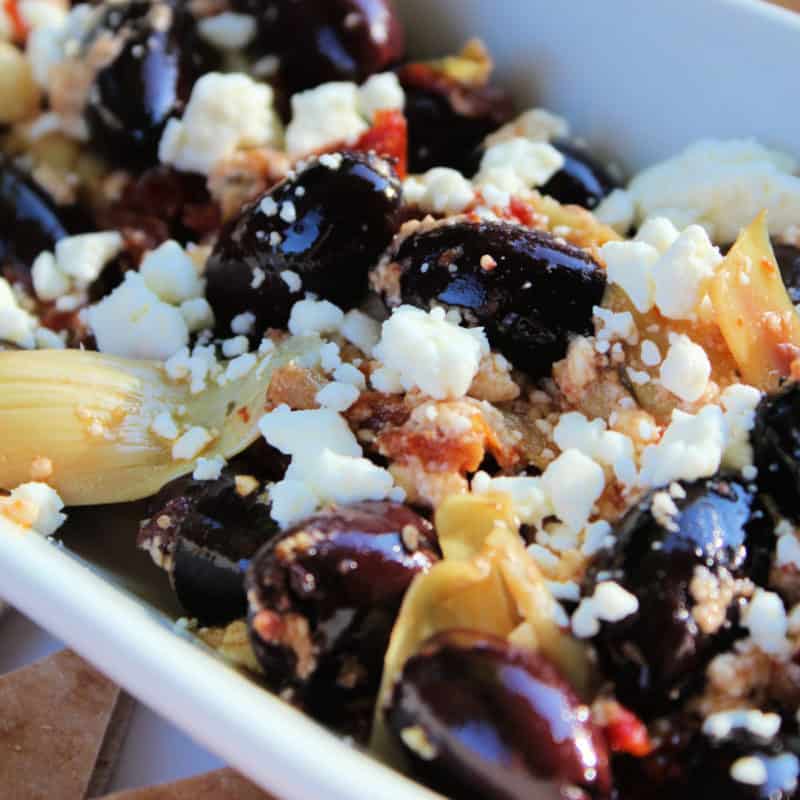 Greek food is nostalgic for our household, as we have fond memories of traveling to Athens, Santorini, and Mykonos. Serve this zesty and herby side with pita triangles for a Mediterranean take on snack time, or pair it with our Crockpot Lemon Chicken or Crock Pot Greek Chicken for a complete dinner.
We love serving these baked, vegetarian-friendly taquitos at tailgating parties with some Tequila Spiked Guacamole and El Pollo Loco Avocado Salsa on the side.
These are fantastic with our slow-cooked Nacho Chicken or Mango Salsa Chicken.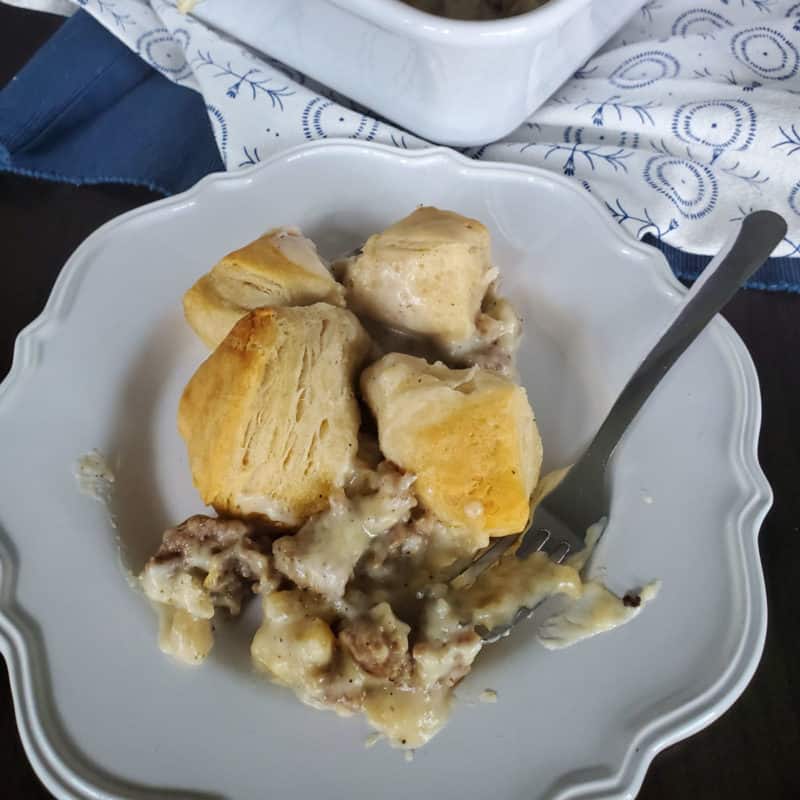 If you're like me and have yet to master the art of making perfect biscuits, you'll appreciate that these are made with refrigerated biscuit dough. This casserole becomes an enjoyable chicken-based meal from breakfast to dinner when served alongside Cracker Barrel Chicken and Dumplings.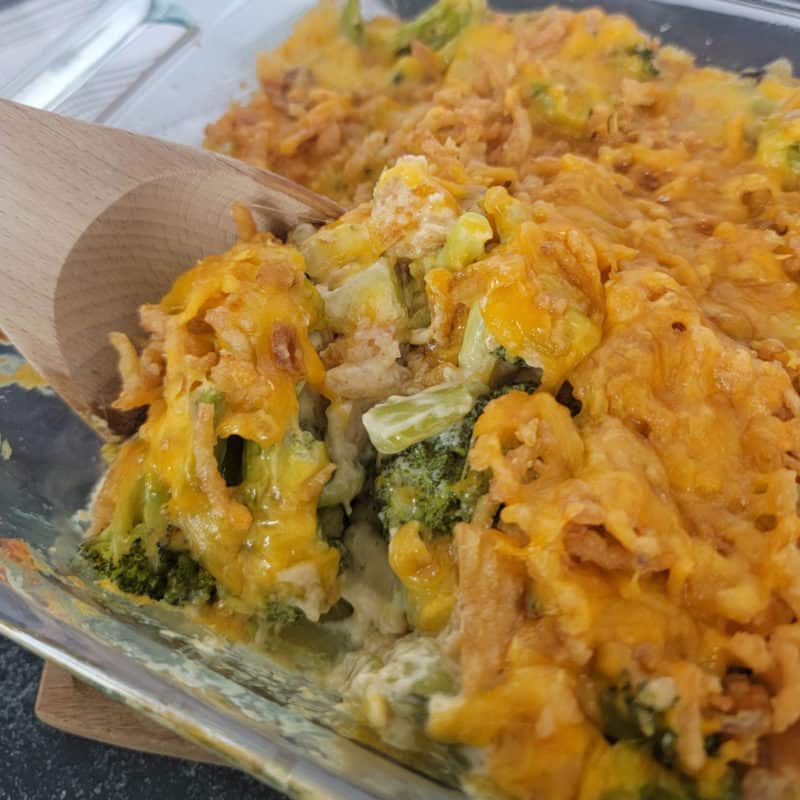 From eggs to soups to casseroles and pasta, we have yet to find a format where broccoli and cheddar aren't yummy. The French-fried onions in this freezer-friendly side dish give it texture and another layer of flavor.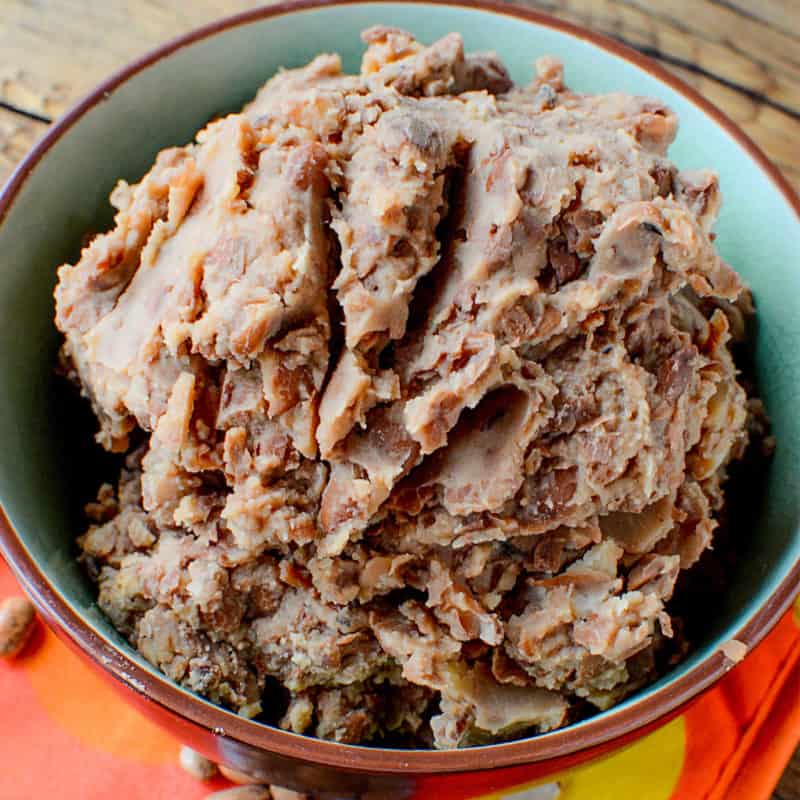 Preparing a large batch of these slow cooker refried beans is worth it, as the leftovers do overtime as a filling for tacos, burritos, or a standalone side dish. We also recommend using a hamburger chopper or potato masher to make the pinto beans easier to mash.
We hope you were able to find the perfect side dish to compliment your chicken dinner.
Great Kitchen Tools
Heat resistant potholders - A couple of years ago, we had a fire scare when we didn't realize we had turned a burner on, and a cloth potholder caught fire. Thankfully we walked by the kitchen and saw the smoke and were able to get it out ourselves. Since then, we have only used these heat-resistant potholders.
Baking Sheets - We are huge fans of these baking sheets with sides. You don't have to worry; you will remove the cookies from the oven and have them slide right off.
Microwave Silicone cover - I swear by these lid covers to help prevent butter splatters when melting butter in the microwave. I have had way too many butter explosions while baking. These lid covers help keep the butter in the bowl and not on the roof of your microwave.
Crockpot - We suggest using a crockpot that has a digital timer that automatically switches the slow cooker to warm after a set amount of time. This helps make sure your dinner cooks perfectly, and you don't have to stress about what time it is going to be done.
Hand Mixer/Stand Mixer - You can mix this with either a hand mixer or your stand mixer.
Muffin Pan - We use a 12-muffin pan for this recipe.
Bread Loaf Pan - We love making multiple loaves of bread at the same time.
Parchment Paper -  I love that I can use parchment paper to help make it easier to remove the brownie cookies. They also make clean-up a breeze. If you are not using parchment paper you will want to spray non-stick cooking spray on your baking sheet to help the cookies not stick.
Mix n Chop - We use the mix n chop to break up the sausage and love it.
Epic Recipe Collections
Sour cream recipes - Check out all of our recipes that include sour cream.
Cherry Pie Filling Recipes - Check out a ton of desserts made with delicious cherries.
Olive Garden Recipes - Make your favorite Olive Garden meal at home.
Celery Recipes - Are you wondering what to make with the celery that has been in your fridge? These are our favorite recipes with celery in them.
Banana Recipes - Check out our favorite banana recipes for using ripe bananas and dried bananas.
Lemon Desserts - Pucker Up for These Delicious Lemon Desserts! They are the perfect spring and summer sweet treat.