How to make Taco Pickles with only two ingredients! These easy TikTok Taco Pickles are the perfect savory snack that takes minutes to prepare.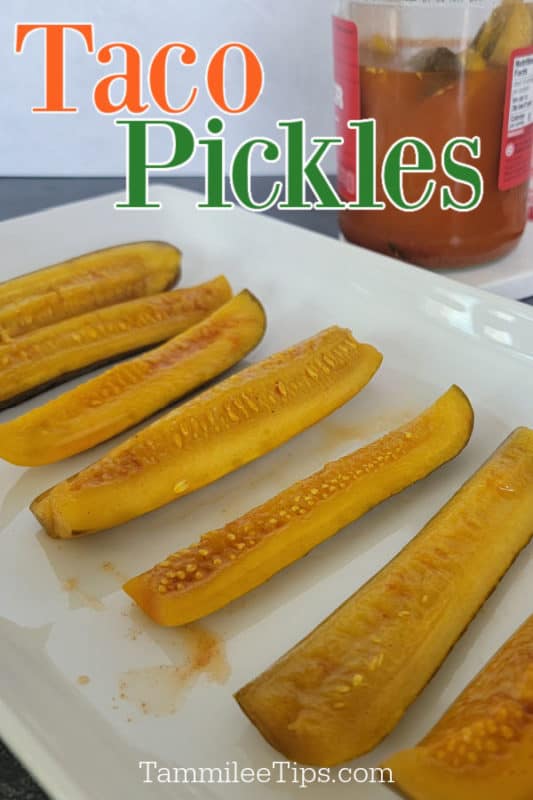 Taco Pickles
It took me a whole month to get these Taco Pickles photographed because my husband loves them. Every time I went to grab the jar to take photos, I would find it half empty.
I ended up making three jars at one time and hiding the pickle jar I planned to photograph in the back of the refrigerator.
My husband fell madly deeply in love with these the first time I made them and now asks for them almost weekly.
We now rotate between Ranch Pickles and these taco-inspired pickles. I like to throw in a jar of Kool-Aid Pickles just to shake things up and surprise my husband.
If you know any pickle-lovers these would make a fantastic DIY holiday gift or surprise.
We toss them on salads, on a sandwich, or eat them on their own. We haven't tried them in tacos, but they taste fantastic, diced into a quesadilla.
They have a great bite of flavor and kick of spice depending on the taco seasoning you use.
With a small amount of work you get a snack of legendary proportions! Everyone who has tried these pickles has given us a resounding YES and said they love them.
Who would have thought viral pickle flavors would become a thing. I love when Tik Tok Video become a new recipe we love.
While I have never filmed a reaction video I do love watching when professional chefs comment on regular home cooks making epic meals.
I love that it shows that all of us can make amazing meals and snacks without a ton of work.
This easy recipe takes minute to prepare and tastes amazing! The perfect mix of savory flavors in an easy to make snack.
These quick and easy TikTok pickles are sometimes called Tickles which makes me giggle a bit.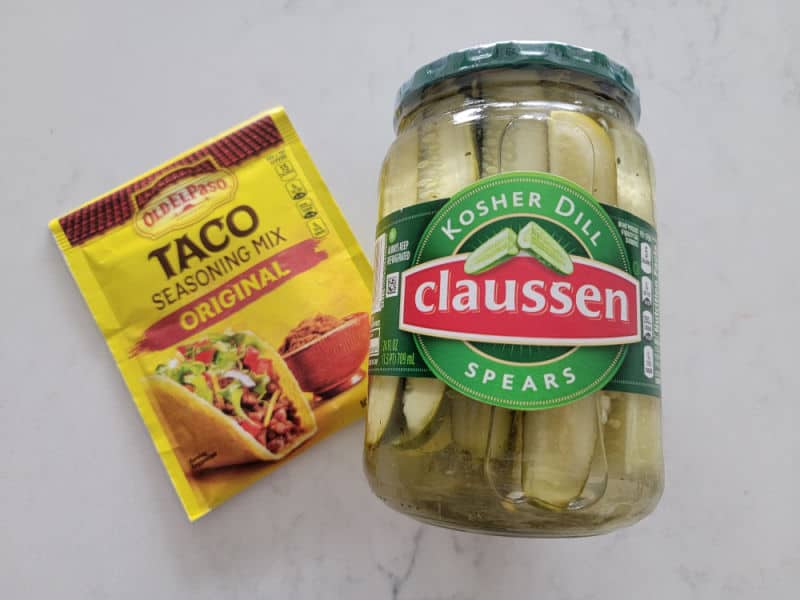 Ingredients
This is a quick overview of the simple ingredients that you'll need to make Taco Pickles! Specific measurements and step by step instructions are included in the printable recipe card at the bottom of the post.
Dill Pickles
Taco Seasoning
Taco Seasoning - We use original Taco Seasoning Mix but you can easily use Taco Bell Taco Seasoning, cheesy taco, gluten free taco seasoning, or hot and spicy taco seasoning for a zestier flavor. You can use homemade taco seasoning too.
Gluten Free Taco Seasoning is available from McCormick, Siete, and a few other brands.
Pickles - We like to use kosher dill pickle spears for this recipe. It can also be made with pickle chips. Full dill pickles may not absorb the flavor through the pickle skin so we tend to not use them.
Equipment Needed
There is no equipment needed to make this viral recipe!
How to make Taco Pickles
I've included complete instructions in the printable recipe card at the bottom of the post but here's a quick version.
Step 1 - Gather the ingredients. Pour off a bit of pickle juice from the jar so the taco seasoning fits.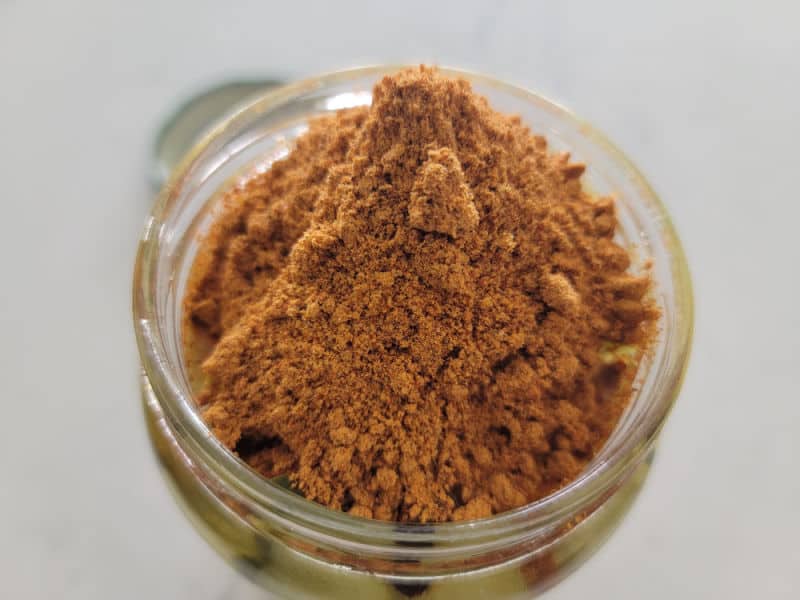 Step 2 - Pour taco seasoning into the jar of pickles. Make sure you don't overflow the liquid from the jar.
The seasoning will settle into the jar after a minute or so. If not you can stir it in gently.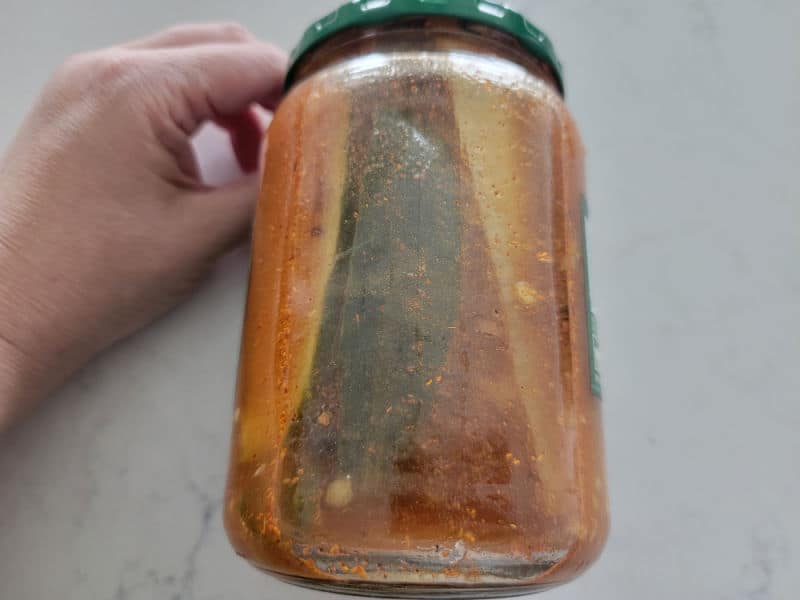 Step 3 - Seal the pickle jar and give it a big shake to incorporate all the seasonings with the pickle juice!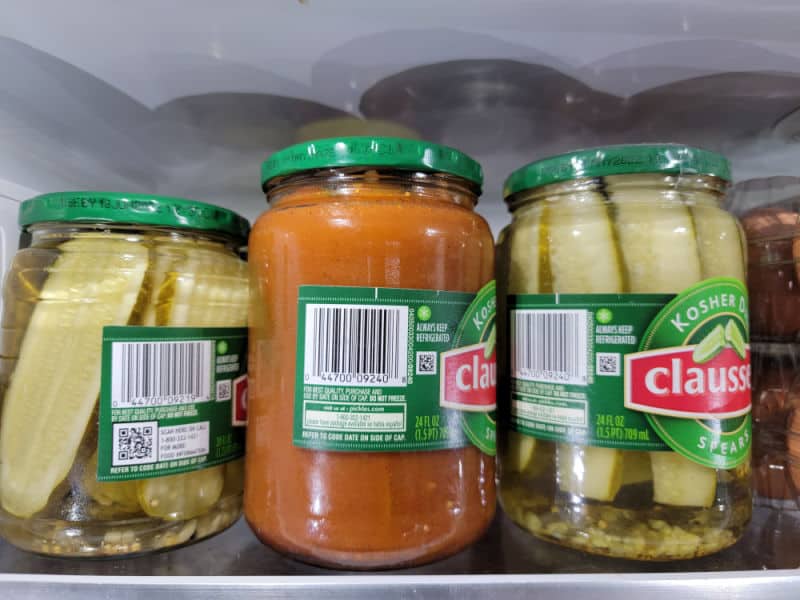 Step 4 - Let taco pickles sit for at least 24 hours in the fridge to absorb all of the epic taco seasoning flavor.
Enjoy!
Recipe Tips
The longer the pickles sit in the fridge the more flavor they will have.
The pickles need to be stored in the refrigerator.
We suggest shaking the jar before enjoying the pickles each time. This helps keep the seasoning well distributed.
When to serve Taco Pickles
Snack (after school, afternoon, just because)
Summer barbecue
Family Dinner
Cinco de Mayo
Taco Tuesday
On a burger
In a salad
On a charcuterie board
As a cocktail garnish
FAQs about Taco Pickles
What are pickles?
Pickles are cucumbers that are preserved in a combination of vinegar, salt, spices, and other flavorings.
What are the different types of pickles?
Pickles come in a few different varieties including dill pickles, bread and butter pickles, garlic pickles, and spicy pickles.
How should pickles be stored?
Pickles should be stored in the refrigerator either in the original jar or an airtight container.
Are pickles gluten-free?
Most pickles are gluten free but you will want to check the label to confirm that no additional flavoring has been added that may contain gluten.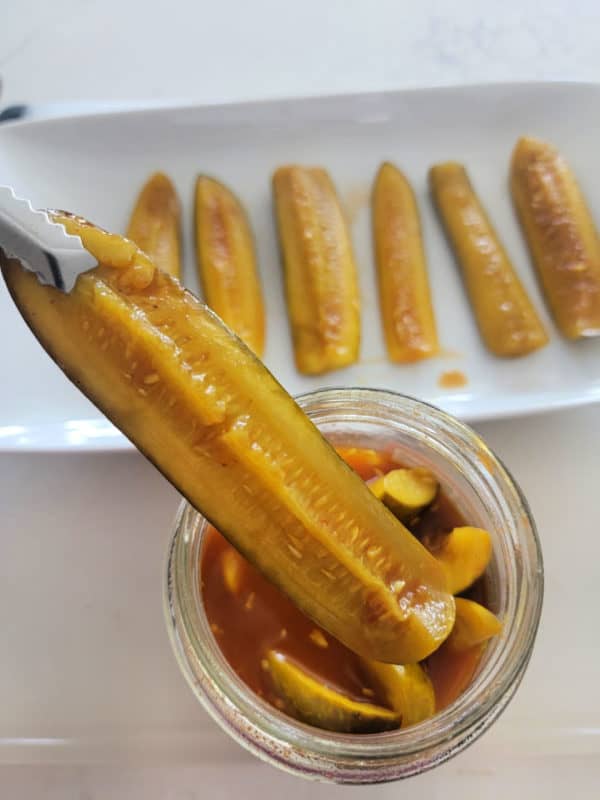 Great Snack Recipes
Do you love recipes? Check out our copycat recipes, dessert recipes, and our Slow Cooker Recipes.
Follow Tammilee Tips on MSN, Facebook, Instagram, Twitter, and Pinterest, for all of our recipe posts.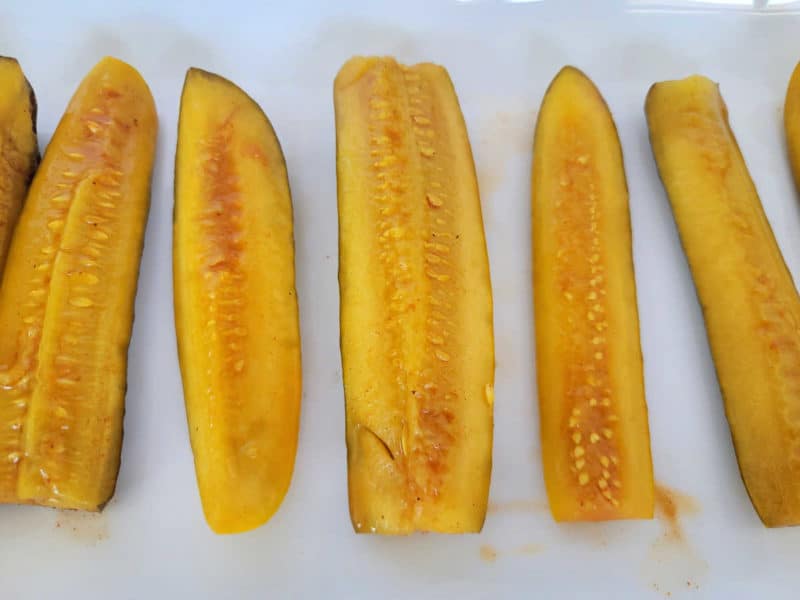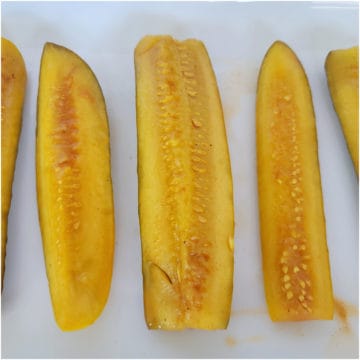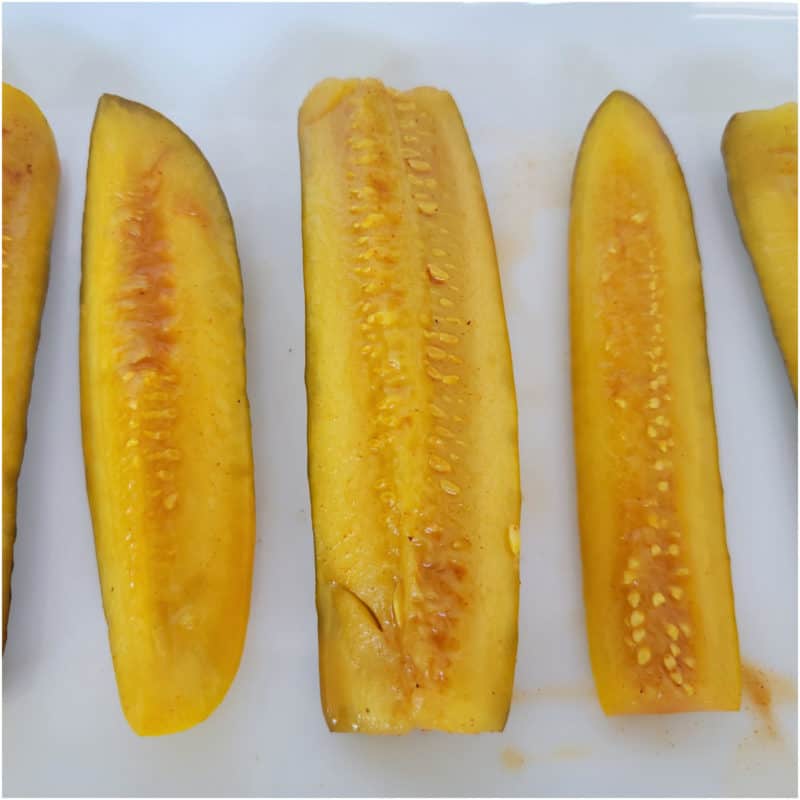 Taco Pickles
Easy 2 ingredient TikTok Viral Taco Pickles Recipe that takes minutes to prepare
Print
Rate
Instructions
Add taco seasoning to dill pickle jar. Cover and shake well.

Refrigerate for at least 24 hours for flavors to incorporate. Enjoy!
Nutrition
Nutrition Facts
Taco Pickles
Amount Per Serving
Calories 135
Calories from Fat 27
% Daily Value*
Fat 3g5%
Monounsaturated Fat 0.03g
Sodium 7785mg338%
Potassium 762mg22%
Carbohydrates 30g10%
Protein 3g6%
Vitamin A 3905IU78%
Vitamin C 27mg33%
Calcium 367mg37%
Iron 3mg17%
* Percent Daily Values are based on a 2000 calorie diet.