The ultimate Sides for Ribs list that everyone will love! Easy side dishes perfect for pairing with your epic Barbecue Ribs.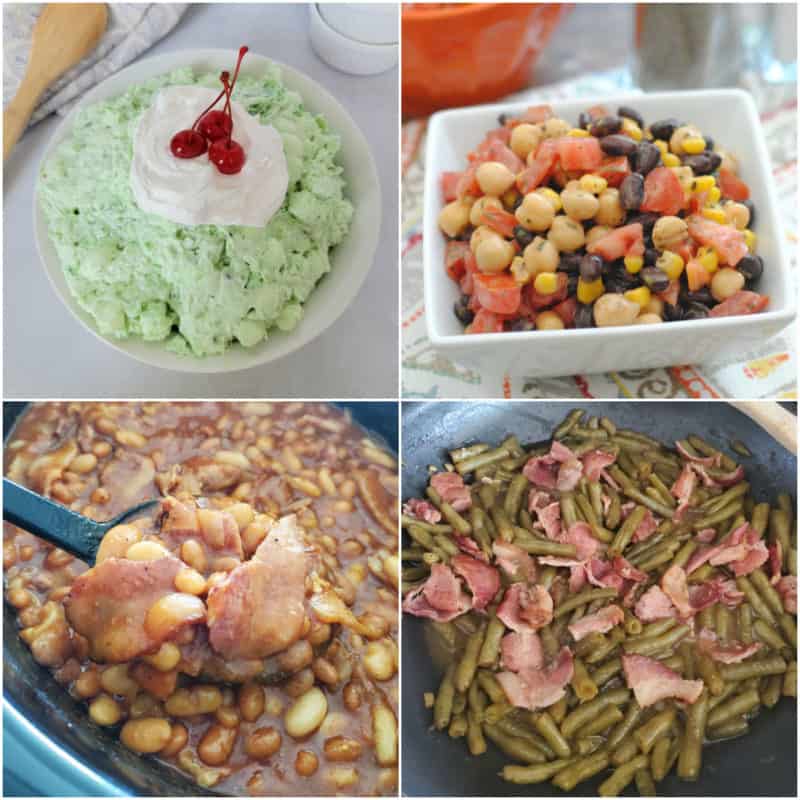 Side Dishes for Ribs
The Best Sides for Ribs include barbecue staples, great salads, and so many epic recipes.
Delicious sides include French Fries, Sweet Potato Fries, Corn Fritters, and Fried Green Tomatoes. Don't forget extra barbecue sauce.
Our favorite Rib Recipes include Dr. Pepper Ribs, Slow Cooker Ribs, Braised Beef Short Ribs, and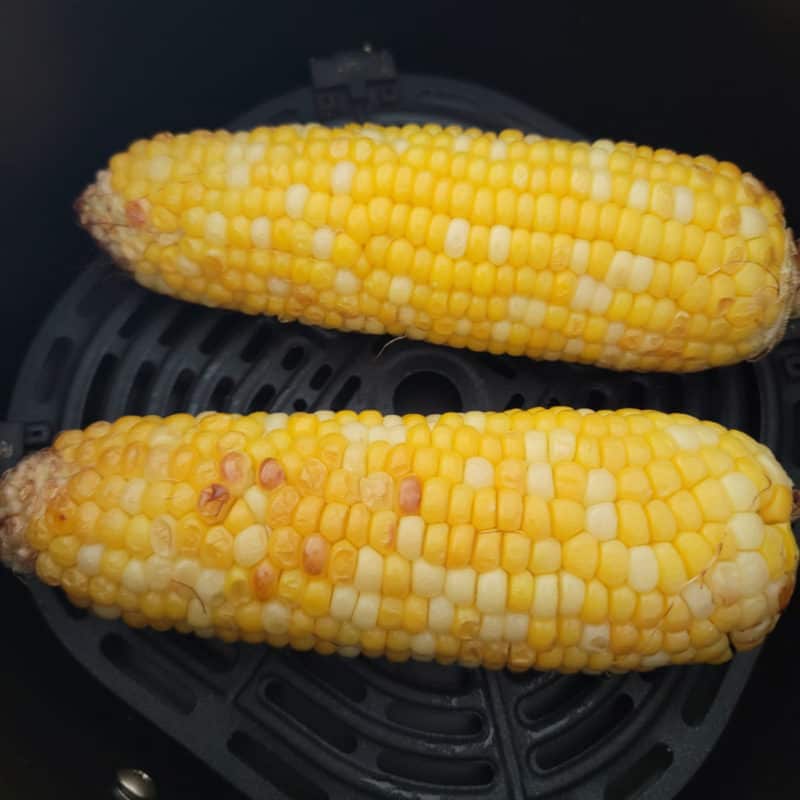 If you have an air fryer in your kitchen, you're already more than halfway to corn on the cob which doesn't require firing up a grill, boiling corn over the stove, or heating the entire house with oven roasting.
While cooking time depends on your device, your corn will be ready once it achieves a tender texture and a golden-yellow hue.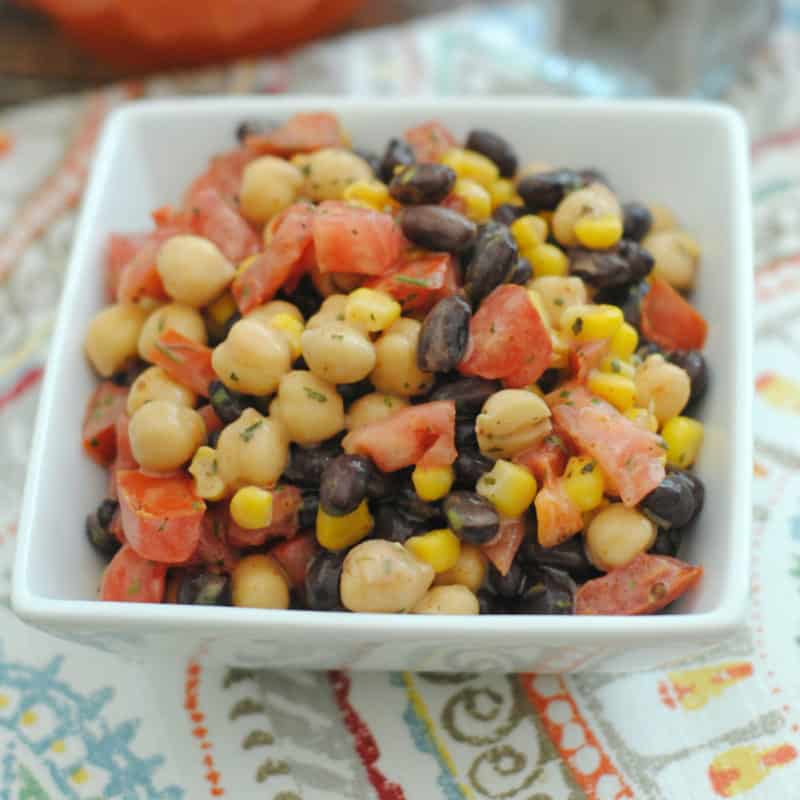 This healthy ten-minute side dish is an excellent choice for a Southwestern rib dinner, featuring bold and zesty additions like cilantro and lime juice. For those who eat with their eyes, the corn, garbanzo beans, diced tomatoes, and black beans also create some yummy, appetizing pops of color.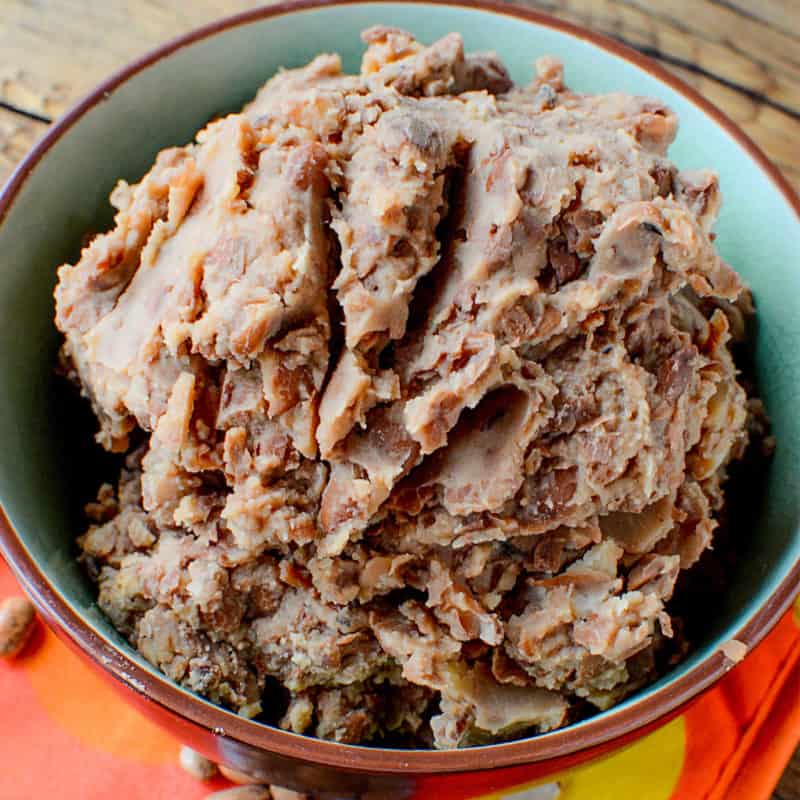 Refried beans are another great accompaniment to a Southwestern or Mexican-inspired rib night. Making them in your Crock Pot cuts labor in half, as you won't need to soak your pinto beans beforehand. Additionally, we recommend using a potato masher or hamburger meat chopper to mash the beans once cooked.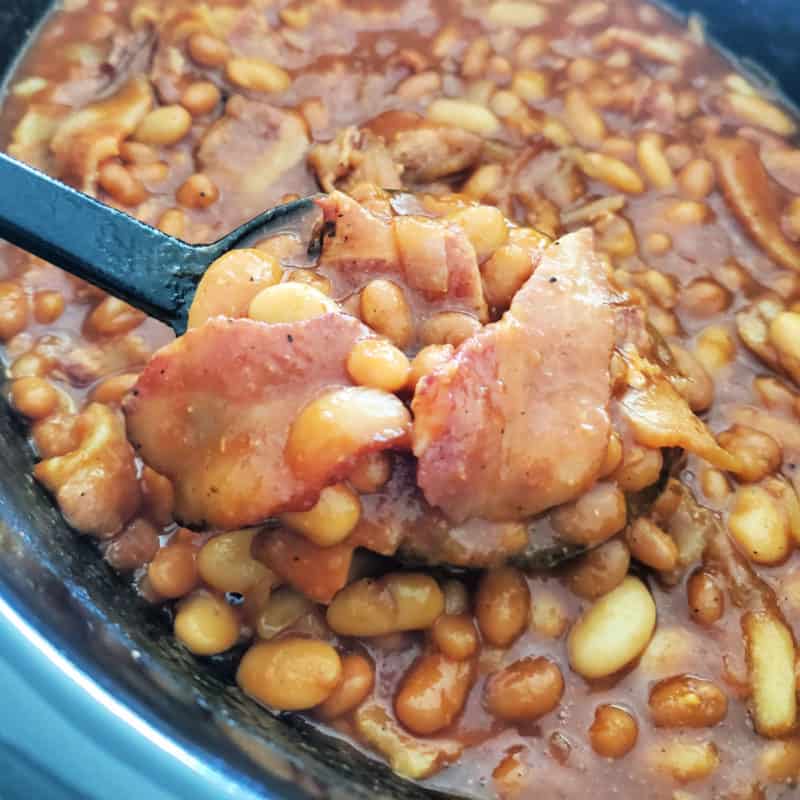 Let this bacon and bourbon-infused slow-cooker baked beans complete your summertime barbecue or rib night. We blend canned pork and beans, northern beans, and cannellini beans to add variety and flavor. While we use Jim Beam in ours, you can use your favorite bourbon whose taste you don't mind coming out in this side dish.
Macaroni and cheese is a classic side dish that provides the perfect creamy and cheesy bite for any meaty dish, including fall-off-the-bone ribs. To prepare your Crock Pot for this dump-and-go recipe, spray the inside with nonstick cooking spray or line it with slow cooker liners.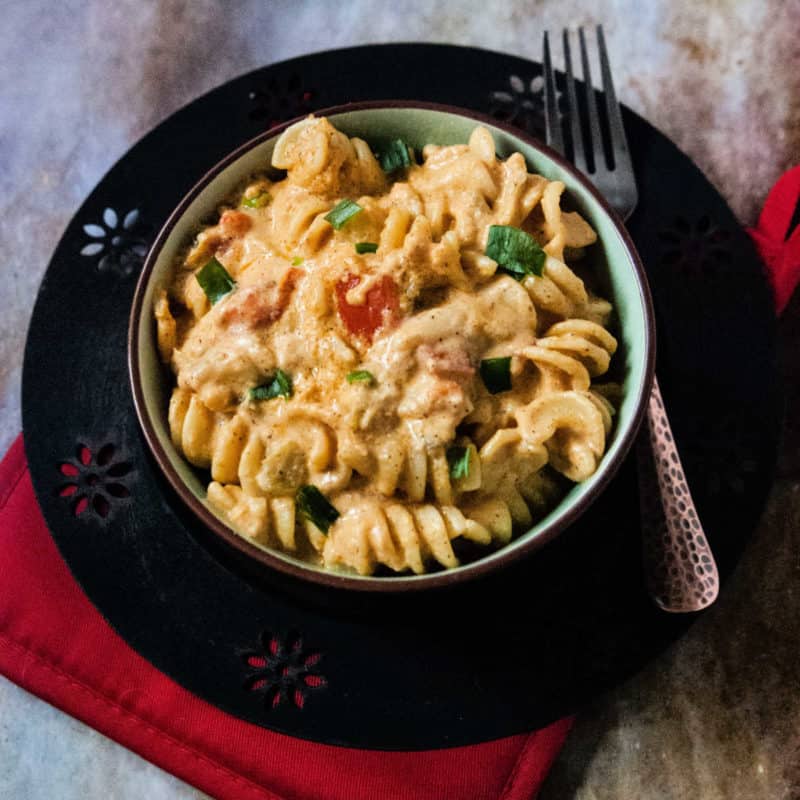 This macaroni and cheese with a twist is another stellar addition to any Southwestern or Latin-inspired rib dinner. Want more of a kick to your south-of-the-border Mac and cheese? Swap the mild variety for a can of spicy, diced green chili peppers.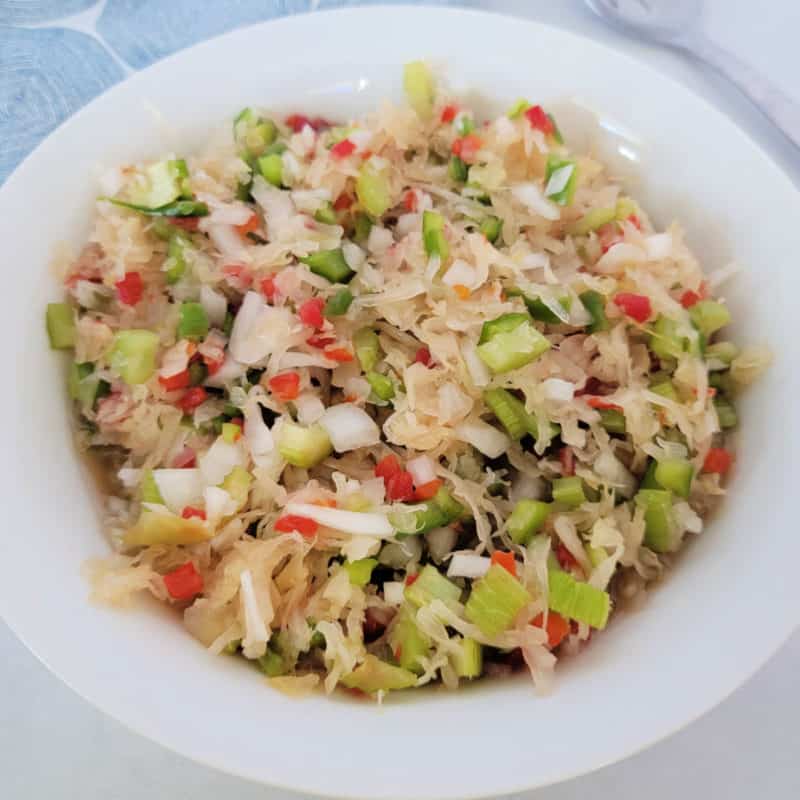 This make-ahead salad featuring the German fermented cabbage staple sauerkraut does double time as a side dish to ribs or a topping for hot dogs and sausages. For the best results, refrigerate it in an airtight container for a few hours after prepping to let the flavors meld together.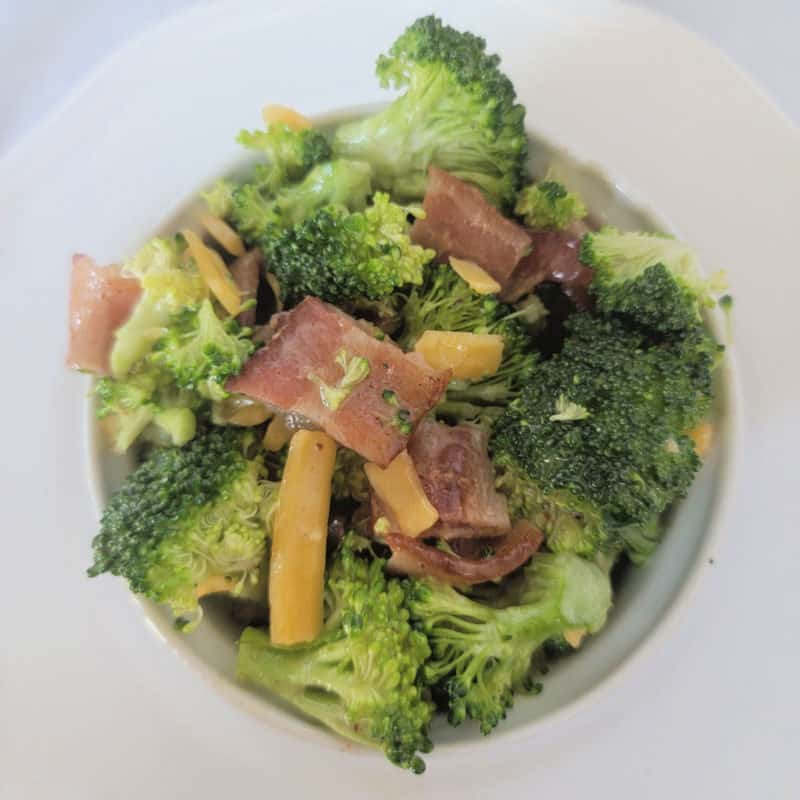 This fresh cold salad features crunchy green broccoli, shredded cheddar cheese, and savory bacon slices for a bright, colorful side dish that will please the eyes and the taste buds.
Want more texture or dynamic flavor? Toss in dried cranberries, sunflower seeds, or red onions. You can also swap the mayonnaise for Miracle Whip for a healthier take.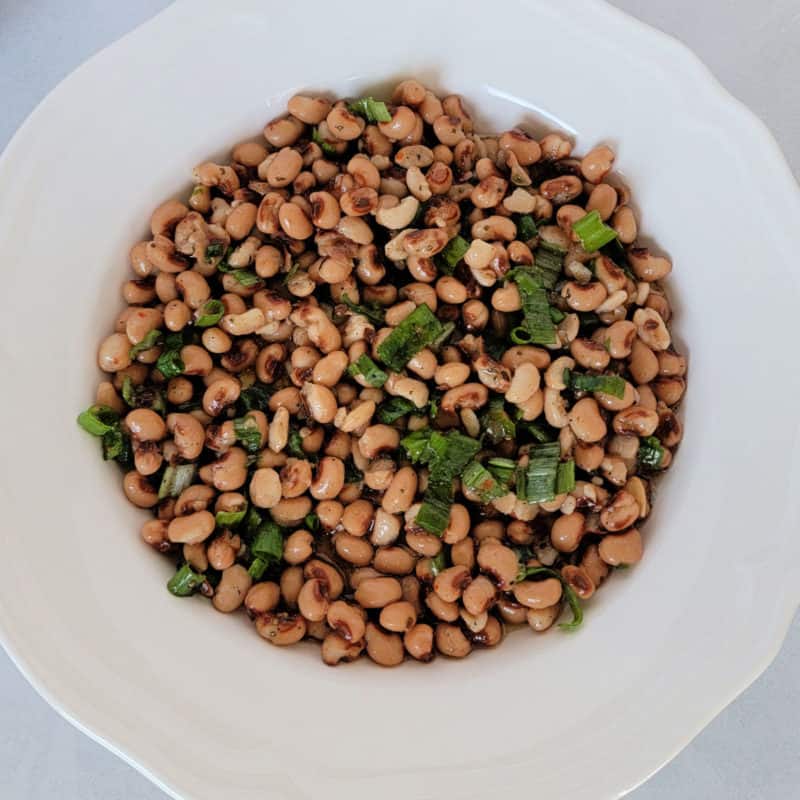 Did you know that black-eyed peas - also known as cowpeas in certain regions - get their name from the distinctive black spot on each bean? In this black-eyed pea salad, black-eyed peas are tossed in Italian dressing, red wine vinegar, sugar, celery seed, and black pepper, then topped with green onions for a welcome pop of color.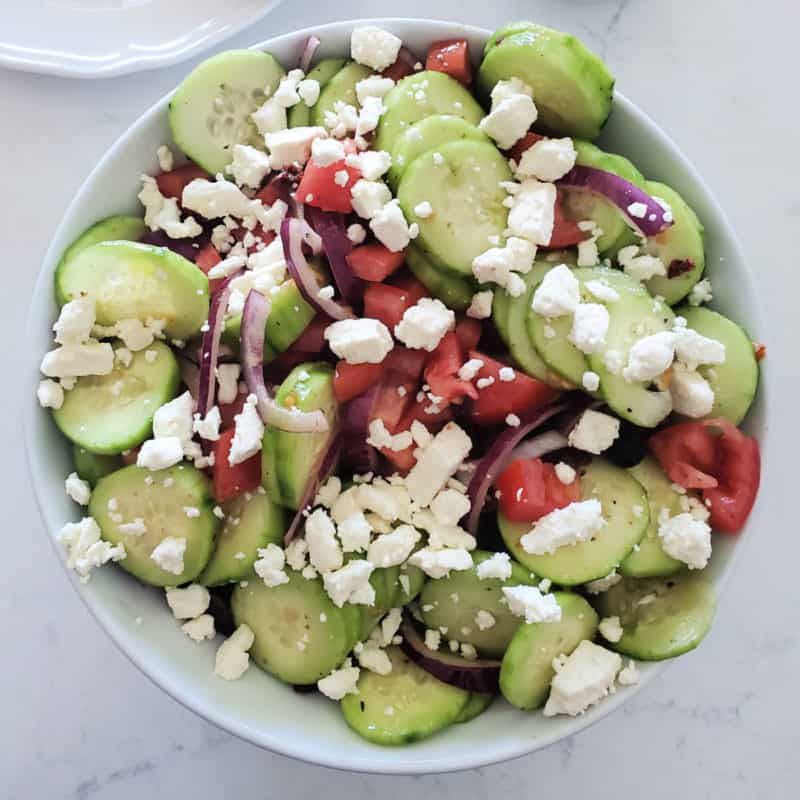 Ever wanted a salad but aren't excited about eating veggies buried in lettuce? Chock-full of zesty tomatoes, refreshing cucumbers, and briny feta and kalamata olives, this light salad fills that niche to a tee.
Don't go without it if you plan to serve a Greek or Mediterranean-themed rib meal.

Affectionately known as "grandma's kidney bean salad," this cold salad gem comes from John's family's southern cuisine classics treasure trove. As a time-saving shortcut, we prepare it with canned kidney beans and hard-boiled eggs thrown in the air fryer until cooked. In addition, you can dice some sweet pickles and add them to the salad to achieve a zingier pickle flavor.

This kale, apple, and potato salad uses new potatoes for their distinctly waxy texture that keeps its shape well, even after the spuds have been cooked or roasted—thoughtful add-ins like poppy seeds or cooked bacon pair exceptionally well with the rest of the ingredients. As with our other cold salads, chill it for a few hours before serving to ensure maximum flavor.

Cold salads are a fantastic way to welcome the warmer temperatures that come with spring and summer; this simple macaroni salad is no exception.
The sweet pickle relish, mustard, and apple cider vinegar add briny sweetness, while the mayonnaise and hard-boiled eggs make it satisfyingly creamy. Miracle Whip makes an excellent substitution for mayonnaise if you seek a healthier alternative.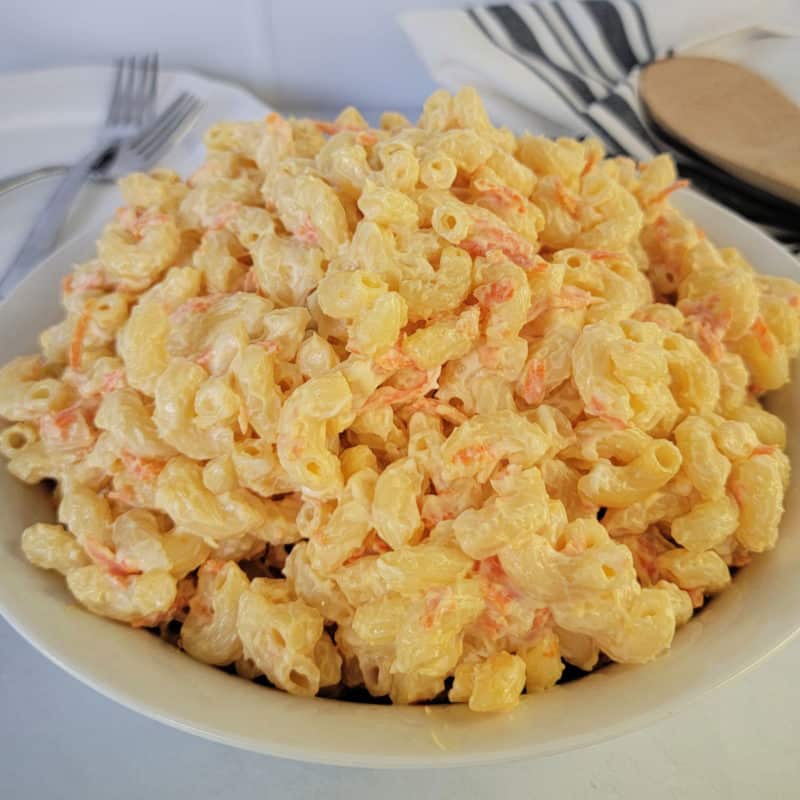 This island-style macaroni salad is a staple on Hawaiian lunch plates and makes me nostalgic about being a marine biology student intern on the Big Island many years ago.
In contrast to the macaroni salad recipe above, the primary veg source is shredded carrots. It also gets its unique Aloha flavor from a dressing of apple cider vinegar, mayonnaise, milk, sugar, salt, and pepper.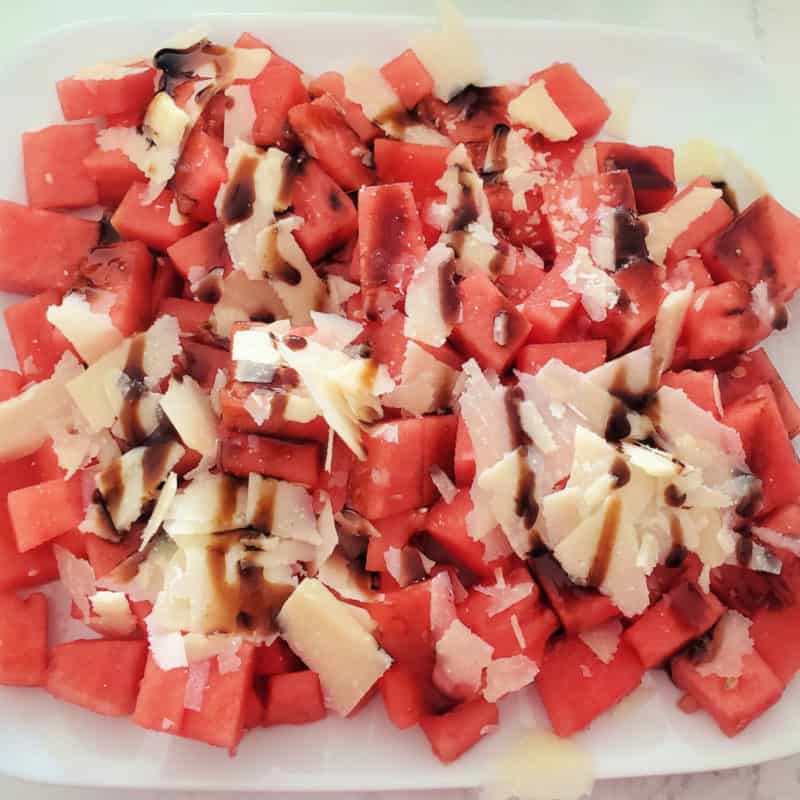 Have you ever wanted an easy-to-scale party salad that comes together in no time and requires few ingredients?
If so, this three-ingredient cubed watermelon, shaved pecorino Romano cheese, and balsamic glaze salad could be the thing to accompany your next rib night. Shape the watermelon into balls for a fancier take on this warm-weather side dish.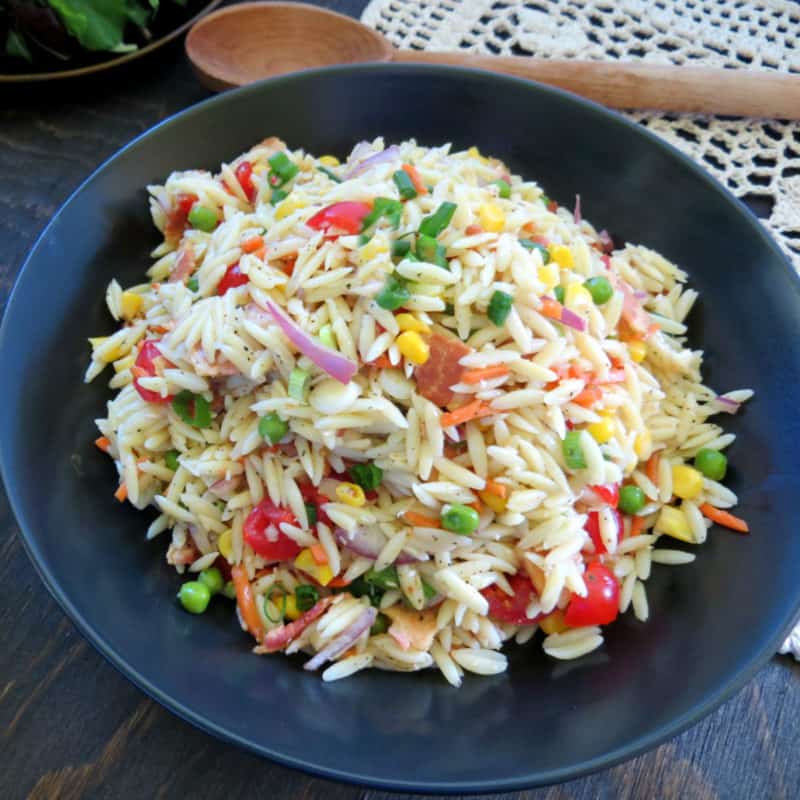 This grain-based pasta salad is chock-full of bright ingredients - corn, green peas, tomatoes, carrots, green onions, and bacon - that pleasantly contrast color for the eyes. The fiber from the vegetables also keeps you feeling full longer. Don't worry if your leftovers get dry; you can moisten them by mixing in a few drizzles of red or white balsamic vinegar, lemon, red wine vinegar, or any other acid you'd like to complement your side dish.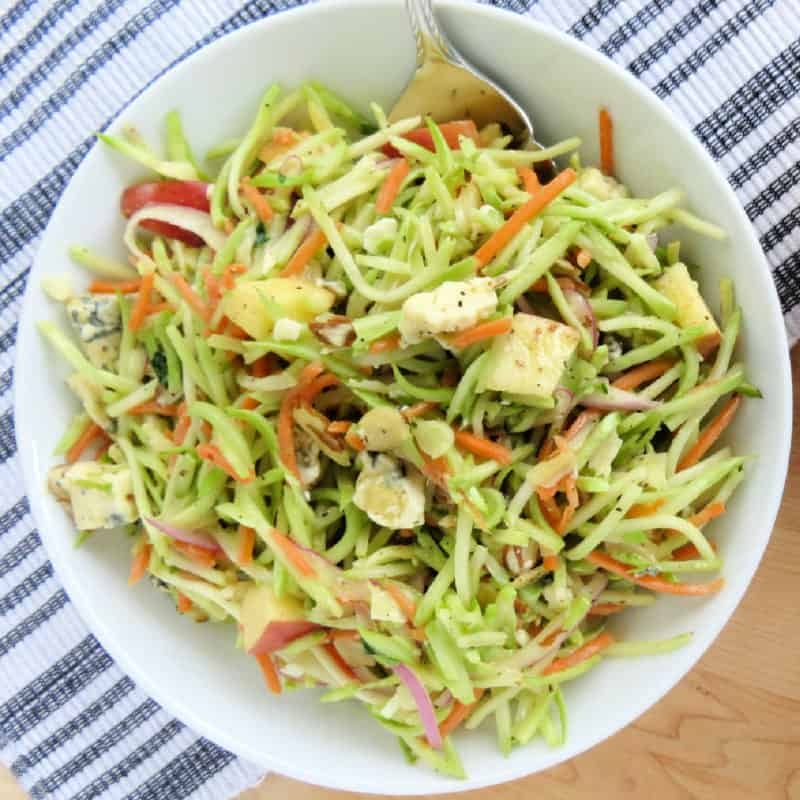 Broccoli salad and coleslaw are two potluck favorites that have graced many a summer gathering. This recipe features shredded carrots, broccoli stalks, diced apples, and blue cheese; we've combined the two to create a colorful, flavorful, and memorable salad that quickly refreshes a crowd on a hot day.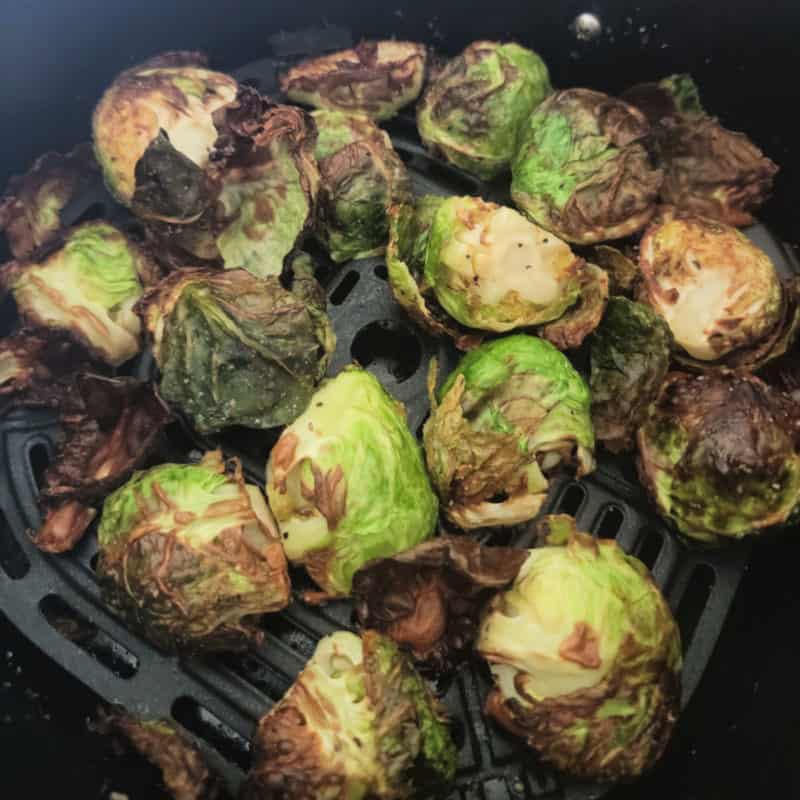 I will admit that I only learned that Brussels sprouts grew on stalks following a Trader Joe's visit. You'll only need whole Brussels sprouts, a neutral cooking oil like olive or avocado, salt and pepper, and garlic powder to make this perfectly roasted side dish in your air fryer. We recommend using kitchen tongs for easy transfer out of the oven.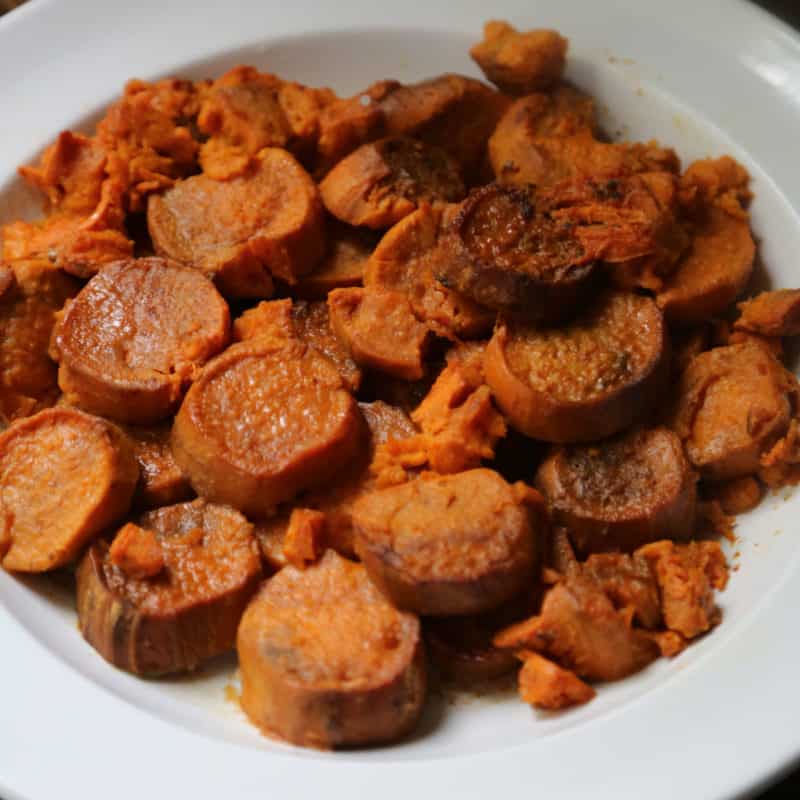 While candied yams are typically a Thanksgiving or Easter side dish, this slow-cooker caramelized sweet potato medallions recipe is enjoyable year-round, especially with a meat-based entrée like ribs. Since the ingredients are pantry and fridge staples - for example, butter, vanilla extract, and ground nutmeg - you can prepare them easily whenever the craving for sweet potatoes hits.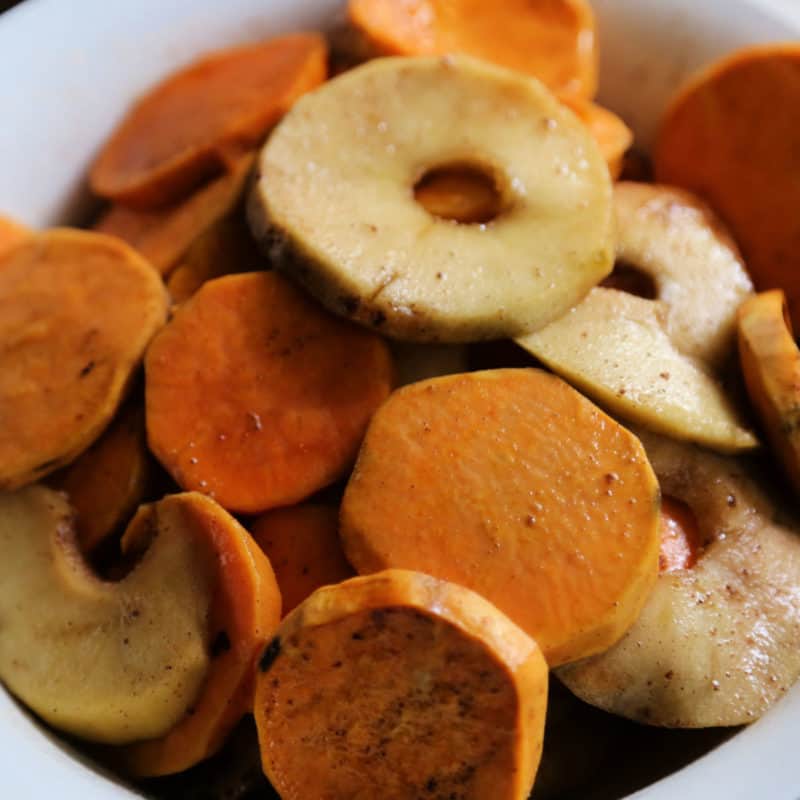 Move over, mashed potatoes, and meet the new kid on the block. While there certainly isn't anything wrong with classic mashed spuds, this buttery cinnamon, brown sugar, and apple juice-glazed side dish made in your Crock Pot is lovely when you crave something that toes the line between savory and sweet. Use maple syrup instead of dark corn syrup to make it even more satisfying to your sweet tooth.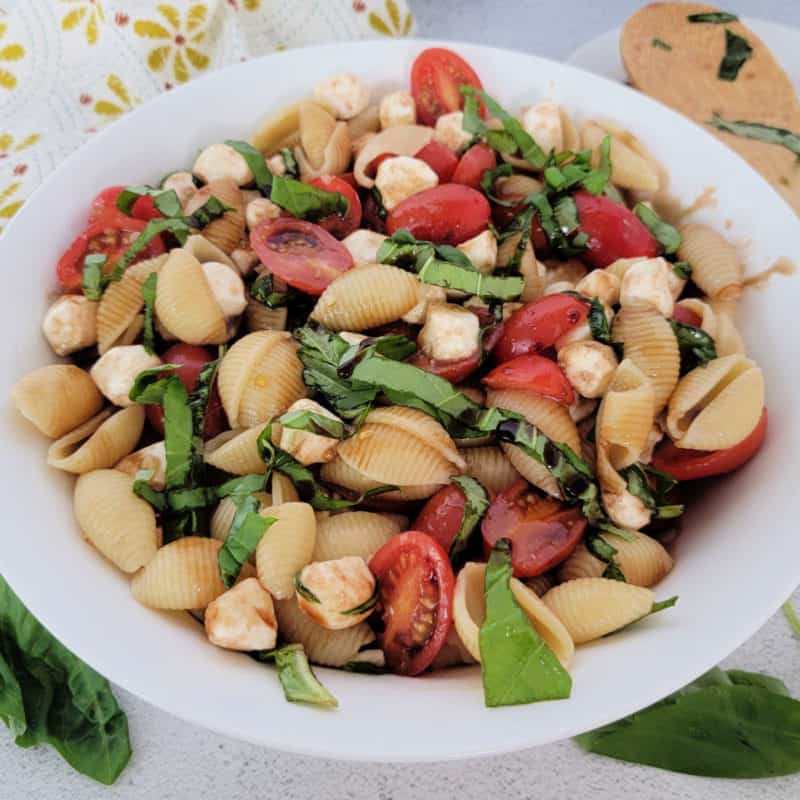 This fresh pasta salad featuring bite-sized tomatoes, mozzarella, and pasta shells in an olive oil and balsamic dressing has all the makings of an Italian pasta meal but in a warm-weather-friendly format that will refresh you rather than make you sweat.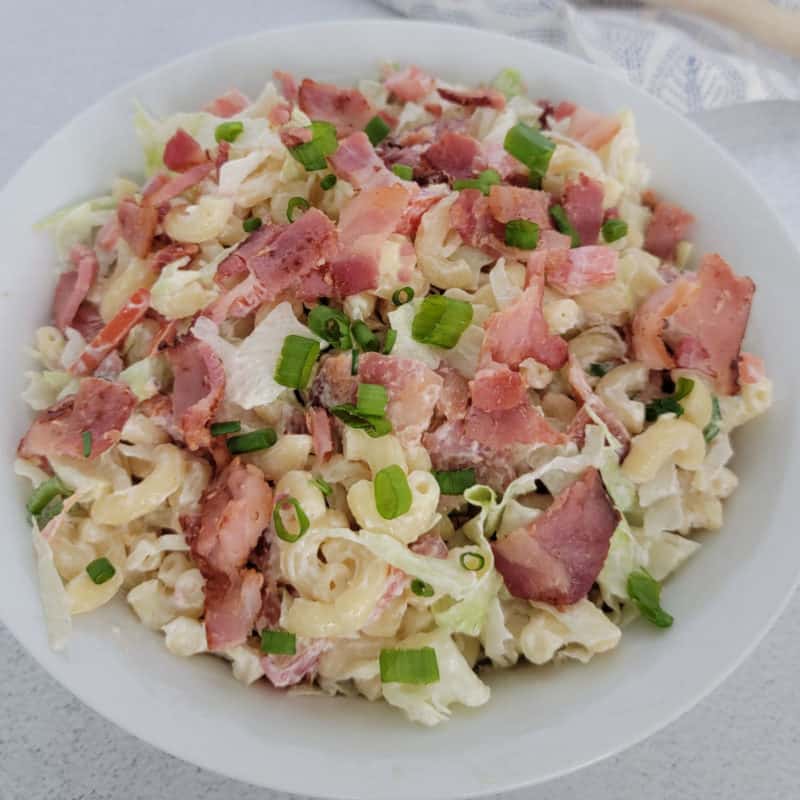 This deconstructed version of the BLT sandwich is so easy-peasy to make - cook the macaroni and bacon, combine the rest of the ingredients, minus the lettuce and bacon, then add the lettuce and bacon and chill and serve.
These grilled avocados garnished with olive oil, artichoke hearts, sun-dried tomatoes, kalamata olives, and feta will leave you thinking of this breakfast-time fruit in a whole new way. We've included a close-up photo of the grilled avocados to give you an idea of how the finished product should look.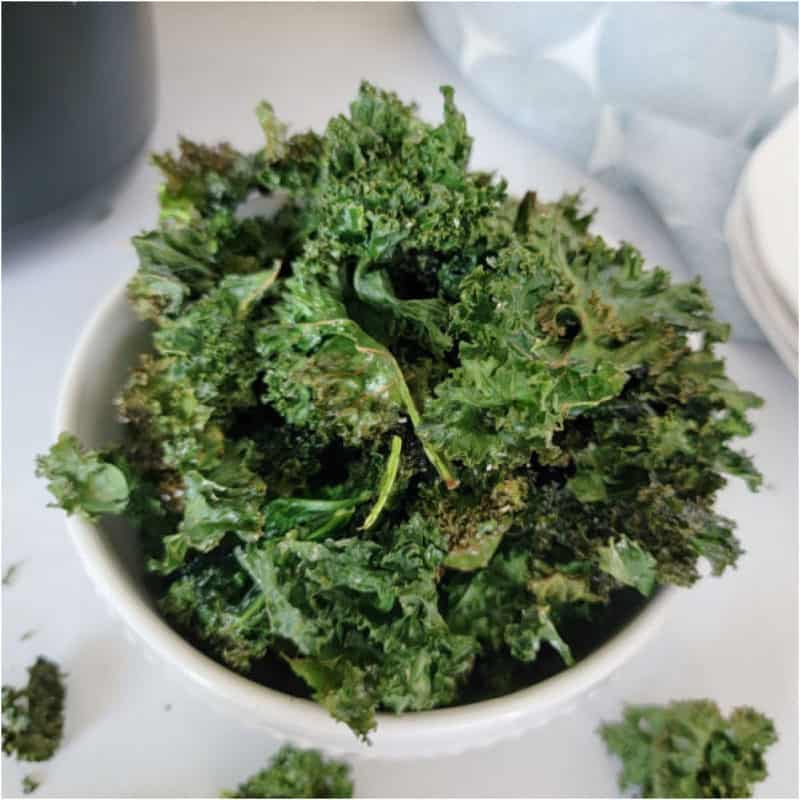 Pair these simple yet elegant air fryer kale chips with any meaty entrée, such as ribs, where you want a vegetable to pair with the entrée but don't want to overpower it. We season ours with olive oil and salt but have included other seasoning ideas for culinary inspiration.
We like to freeze corn for different recipes, and this Crock Pot cornbread is one of our favorite ways to go through any corn surplus. You can, however, use canned or fresh corn in this recipe if you have this on hand instead.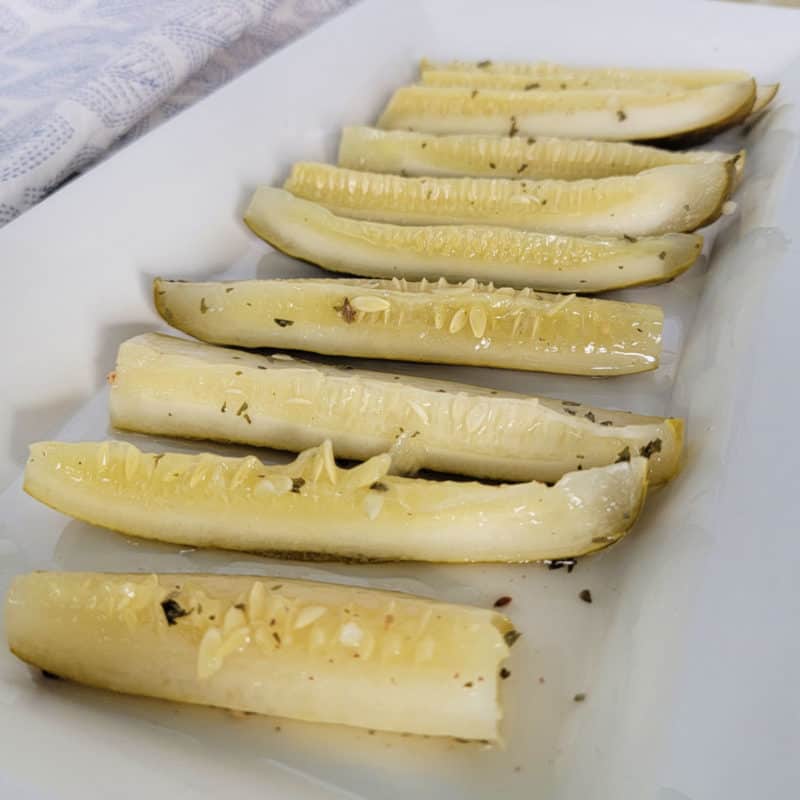 This two-ingredient recipe for ranch pickles gets flavor from Hidden Valley's dry ranch seasoning mix and works well with whatever pickle variety you plan to serve, including spears, sandwich-cut, or chip-cut pickles.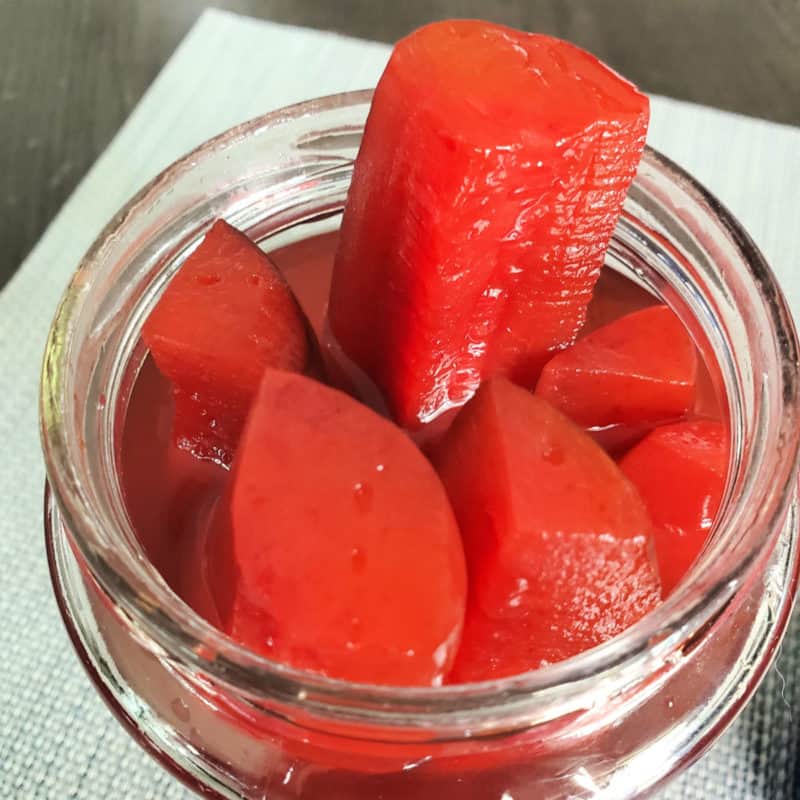 These party-ready Kool-Aid pickles can be customized to any gathering. Use the cherry flavor for bright red spears that will stand out at a Fourth of July party, the lime flavor for neon-green pickles to complement your St. Patrick's Day spread, or the grape flavor for dark purple spears that are sure to delight during the spooky season.
This fun recipe combines two kid and kid-at-heart-friendly side dishes to create a hearty casserole entrée - or, in this case, a savory and meaty side for your ribs. Even better, the core ingredients - canned pork and beans, hot dogs, creamed corn in a can, and corn muffin mix - are pantry staples you may already have on hand.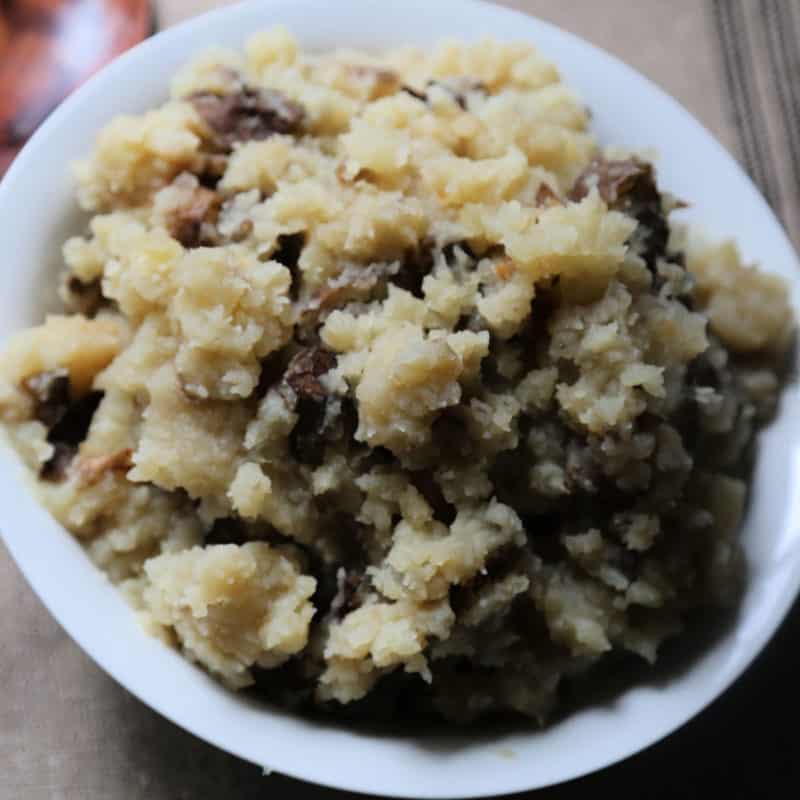 A hearty entrée like ribs deserves an equally hefty, starchy side dish like garlic mashed potatoes. So even though all you need to prepare this simple recipe is potatoes, unsalted butter, garlic powder, milk, salt, and pepper, we've also included optional garnish ideas to pair with the rest of your plate.

In this Southern-style green bean recipe, the bacon grease does double time as a flavoring agent and cooking oil. Bonus - this side dish is also freezer-friendly!

This cornbread alternative is filled with the tantalizing combination of bacon, shredded Mexican blend cheese, and freshly-diced jalapeños.

It's no secret that we're fans of cheesy casseroles, and this Italian-inspired gnocchi casserole has "new favorite comfort food" written all over it. The layers of Parmesan and mozzarella make it gooey for maximum indulgence.
We hope these best side dishes for Ribs helps you plan an epic night with a great rack of ribs. Great side dishes don't have to take hours to prepare!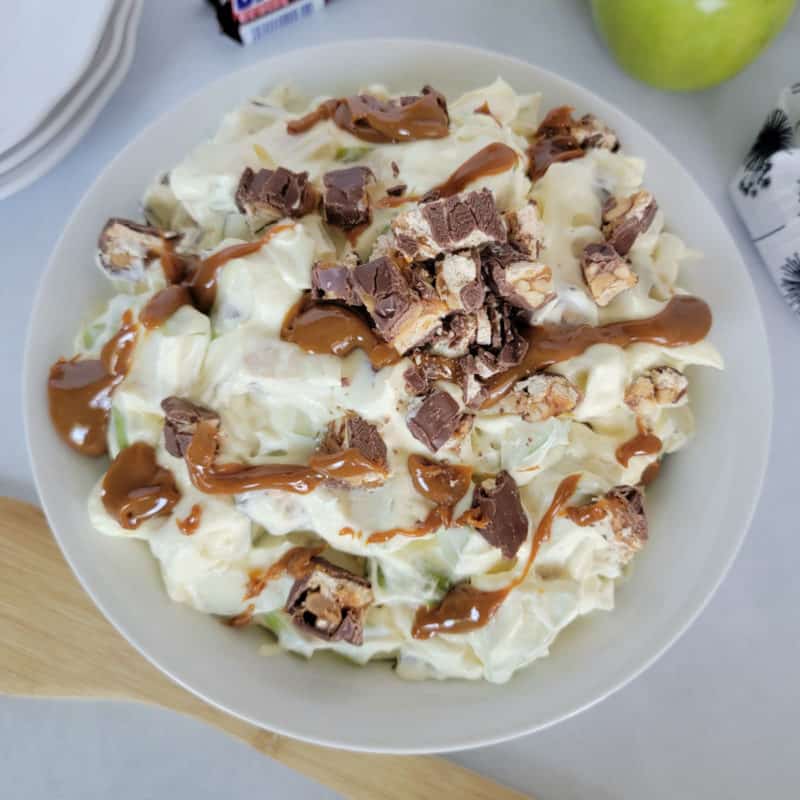 Delicious Snickers Salad is a sweet, creamy dessert salad that tastes amazing. The perfect combination of snickers, apples, and creamy pudding dressing.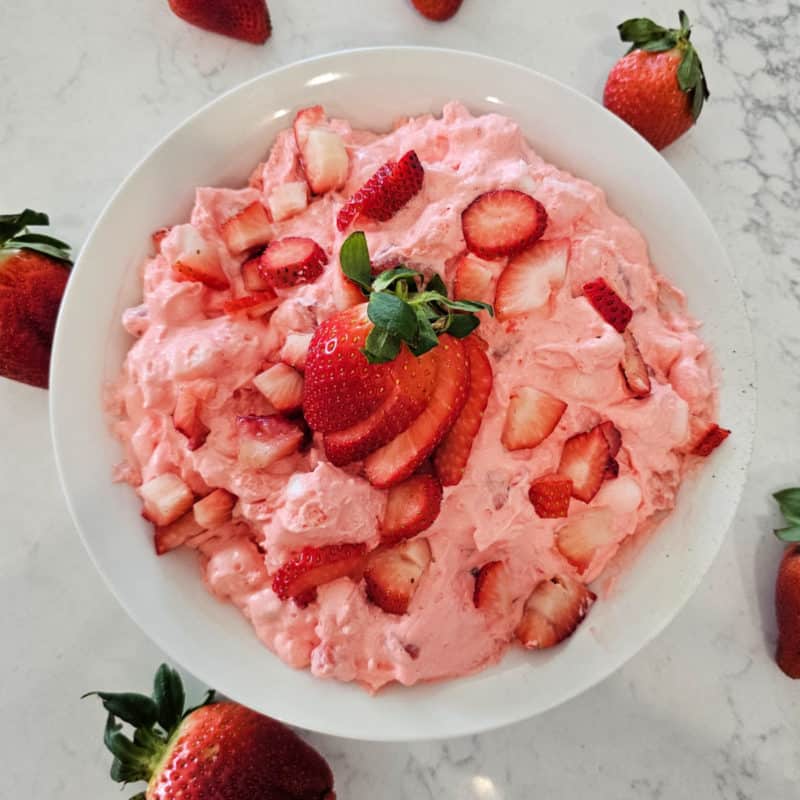 Easy Strawberry Fluff Salad Recipe is perfect for family dinner to holiday events. This quick and easy Jello Salad takes minutes to prepare and tastes amazing.
This is one of my favorite sides for ribs. It disappears so quicky.
This is one of our favorite easy potluck recipes.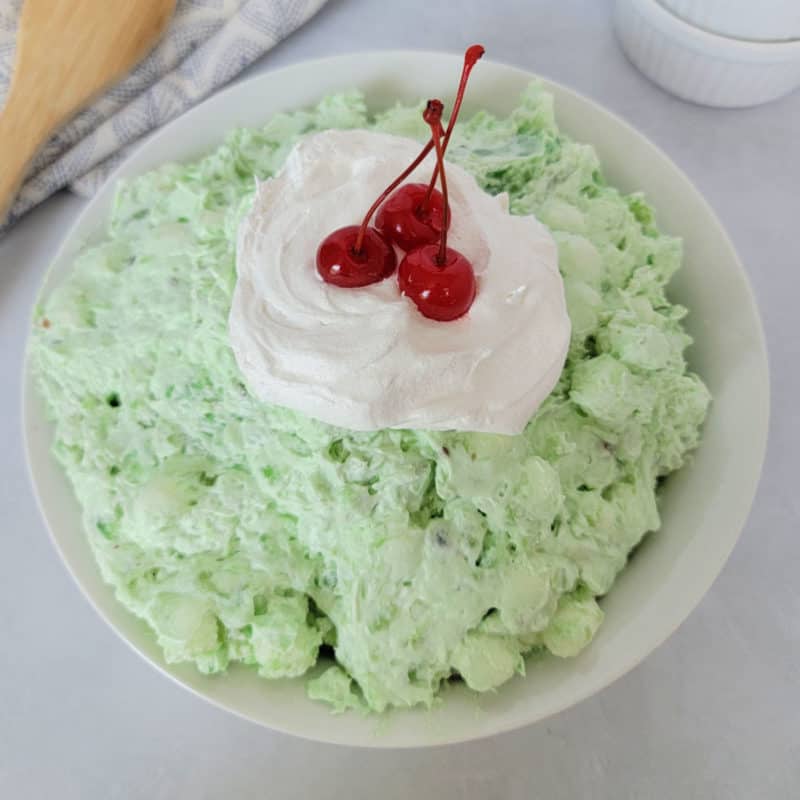 Easy four-ingredient classic Watergate Salad recipe is the perfect side dish for ribs. Also known as pistachio fluff salad, you won't believe how quick and easy this dessert salad is to make.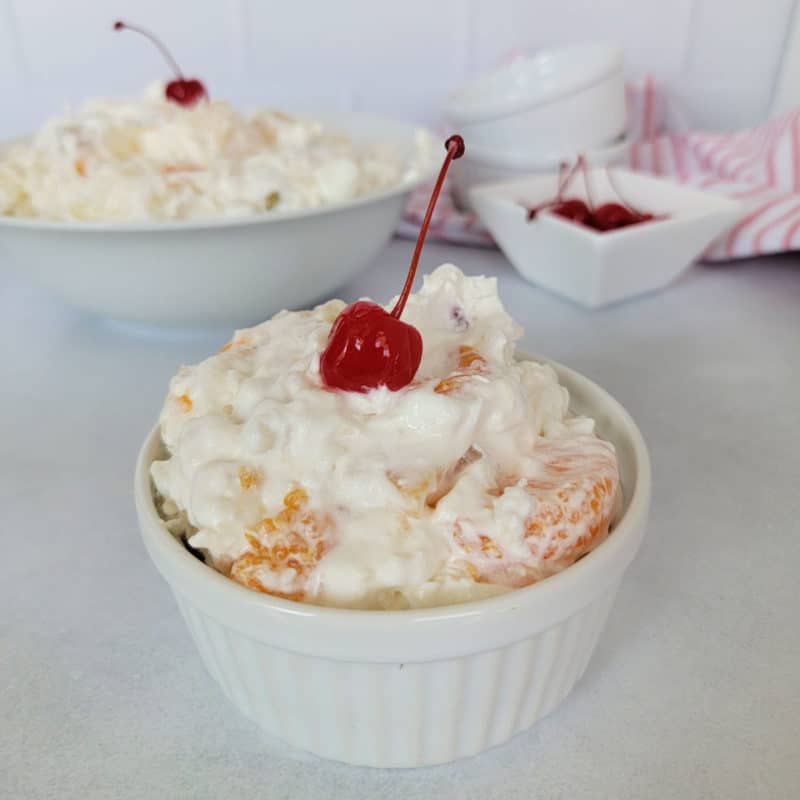 Classic Ambrosia Salad is the perfect easy side dish. We serve this year round at family dinners and love how great it tastes. So easy to make and everyone loves it.
Favorite desserts to serve on Barbecue Rib Night.
Drinks to serve with BBQ Ribs
Recipe Tips
Printable recipe card instructions are available in each individual recipe post.
Nutrition information, including calories, protein, calcium, carbohydrates, fiber, vitamin c, potassium, cholesterol, sodium, trans fat, monounsaturated fat, polyunsaturated fat, and more, will vary depending on the products used.
Additional Recipe collections
Pulled Pork Sides - Epic dishes to pair with your favorite pulled pork recipe
Vegetarian Air fryer Recipes - Epic easy vegetarian recipes you can make in the air fryer.
Road Trip Snacks - 30+ Easy and Budget-Friendly Recipes for the Open Road! This collection of road trip snacks and treats includes both salty, sweet, and savory!
Cherry Pie Filling Recipes - Tons of sweet treats you can make with cherry pie filling.
Rotel Recipes - From Rotel Dip to chicken spaghetti with Rotel and Rotel Cheese Dip this collection of Rotel recipes include all the very best. Appetizers, Main Dishes, and even bread taste better with a bit of Rotel!
Bisquick Recipes - Check out all of our recipes using Bisquick Baking Mix!
Sour Cream Recipes - Check out all of our recipes with Sour Cream.
Do you love recipes? Check out our copycat recipes, dessert recipes, and our CrockPot Recipes.
Follow Tammilee Tips on MSN, Facebook, Instagram, and Pinterest, for all of our recipe posts.