Are you wondering what to make for meatloaf sides? Don't worry this list of side dishes for meatloaf covers a wide range of options.

Upgrade Your Meatloaf Dinner with These Sides
Meatloaf is a humble, time-honored entree with origins dating back to medieval Europe. Fast-forward to the present, it has become an American comfort food staple.
The simplicity of meatloaf led to its popularity, especially during the Great Depression. Since it was made of meat scraps and could be seasoned with whatever was available, it was a cheap yet satisfying way to add protein to a family's diet.
Early meatloaf recipes used everything from veal to ham and beef, and add-ins like bread crumbs and crackers were used to build texture.
Can Meatloaf Be Made Ahead of Time?
Meatloaf is the perfect make-ahead meal! All it takes is mixing the raw ingredients, forming your loaf, and refrigerating your prepared meatloaf in an airtight container until it's time to bake.
Can Meatloaf Be Frozen?
Even though meatloaf can be prepared beforehand, it should be transferred from the refrigerator to the freezer if you don't plan to bake it within two days. Once shaped and wrapped in an airtight container or freezer bag, make-ahead freezer meatloaf lasts up to six months.
Frozen meatloaf can take up to twice as long to bake to doneness, so be sure to account for this when planning to serve pre-frozen meatloaf. When fully cooked, the temperature should read 165°F on a meat thermometer. For faster cooking, it is recommended to defrost your meatloaf in the refrigerator overnight.
Should Meatloaf Be Covered in the Oven?
While there isn't a consensus on whether meatloaf should be covered or uncovered, baking meatloaf covered in a layer of foil can keep it moist and prevent the top from overcooking before the inside is done.

Our favorite meatloaf recipes include
Stovetop Meatloaf
and
Slow Cooker Meatloaf 
Meatloaf Sides
These are the best side dishes for meatloaf! Kids and adults will enjoy these dishes.
We have 30+ easy bread recipes that pair great with meatloaf if you are looking for an additional side dish.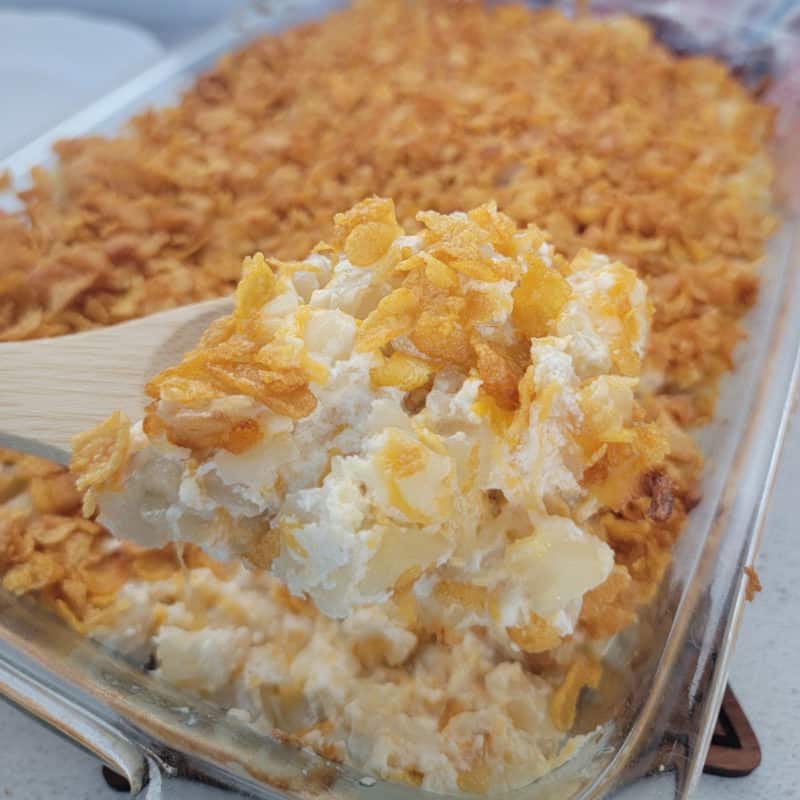 This side dish is also called party potatoes or funeral potatoes. Regardless of what you call them, consider serving this cheesy hash brown casserole for meatloaf night. Sour cream adds a creamy boost to this make-ahead casserole, while cornflake cereal adds a pleasant crunch. Add in some cheddar cheese and it is the perfect side dish.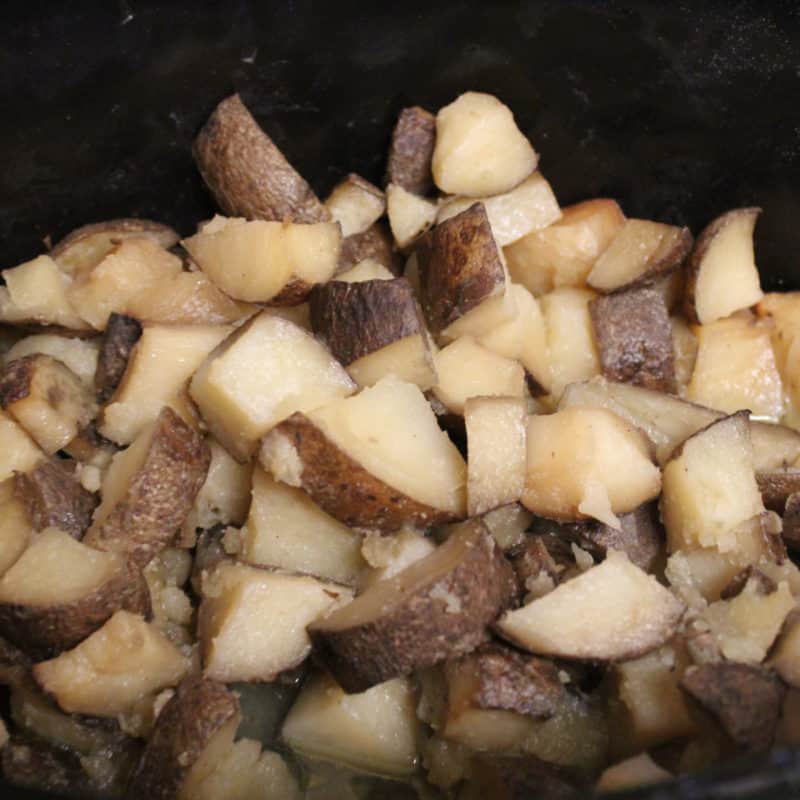 These simple slow-cooker potatoes are flavorful enough to be yummy but mild enough taste-wise to let your meatloaf take center stage. Add powdered, fresh, or jarred minced garlic for purely garlicky potatoes, or build more flavor with grated parmesan cheese, thyme, or oregano for an herby and cheesy take.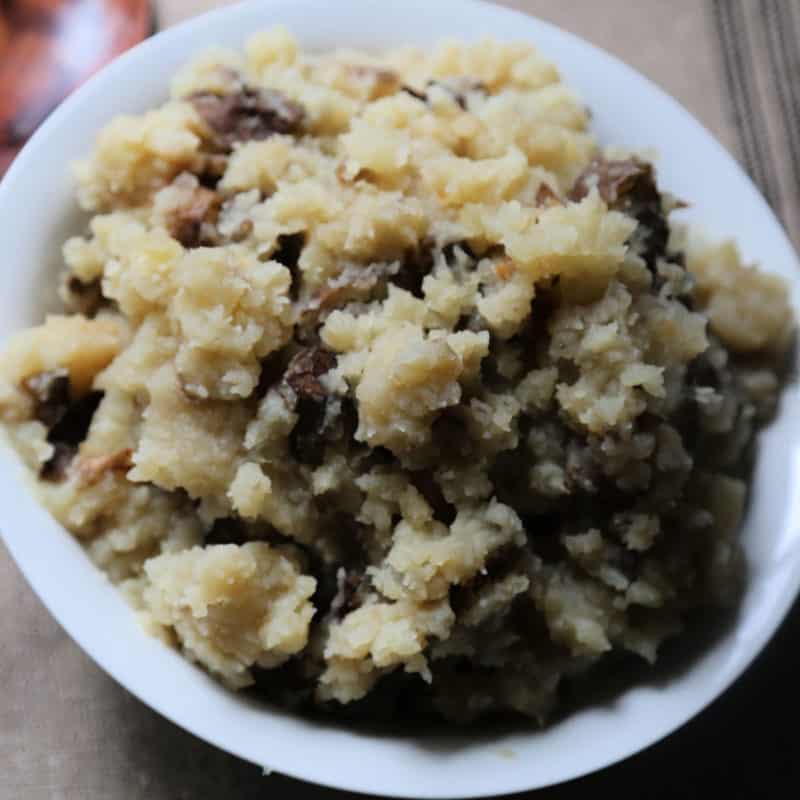 These Crock Pot Garlic Mashed Potatoes are for true aficionados of this pungent yet oh-so-tasty veggie. Both Russet and Yukon gold varieties work in this Thanksgiving and holiday-appropriate side dish classic—double or triple the ingredients to scale the recipe to the size of your crowd. We also suggest coating the potatoes in garlic powder if you enjoy garlic.
Need a lighter version to go with your meatloaf dinner? We've got this healthier yet loaded Crock Pot recipe for mashed cauliflower.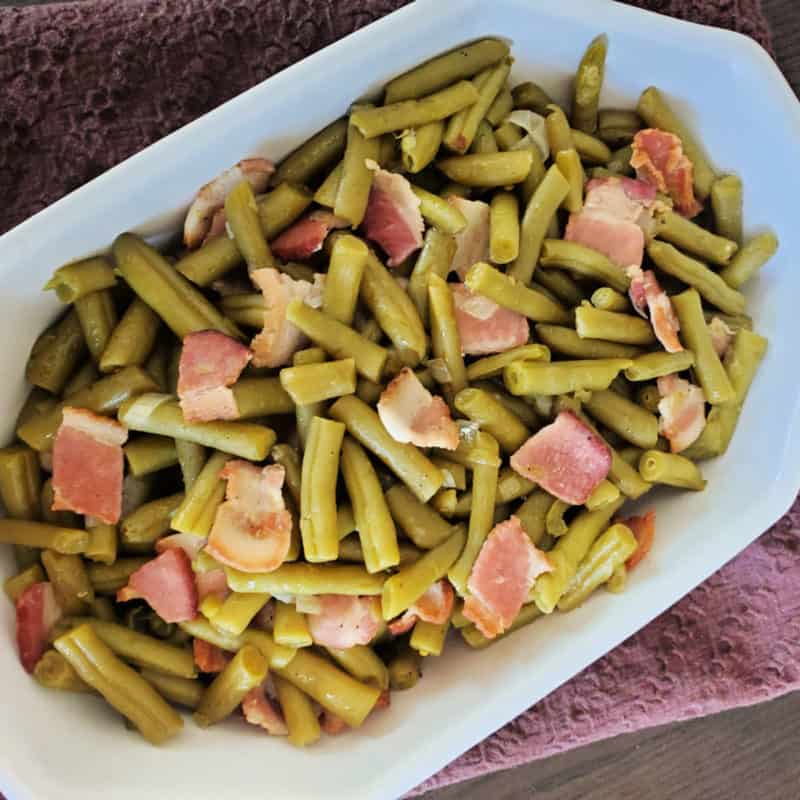 Did you know this holiday staple is jam-packed with vitamin C and the antioxidant beta-carotene? In addition, the thick-cut bacon chunked throughout the dish makes this Cracker Barrel copycat recipe for Dutch oven green beans exceptionally flavorful.
Want a heartier green bean side for meatloaf night? Try this Green Bean Casserole made with Campbell's cream of mushroom soup is a great side dish.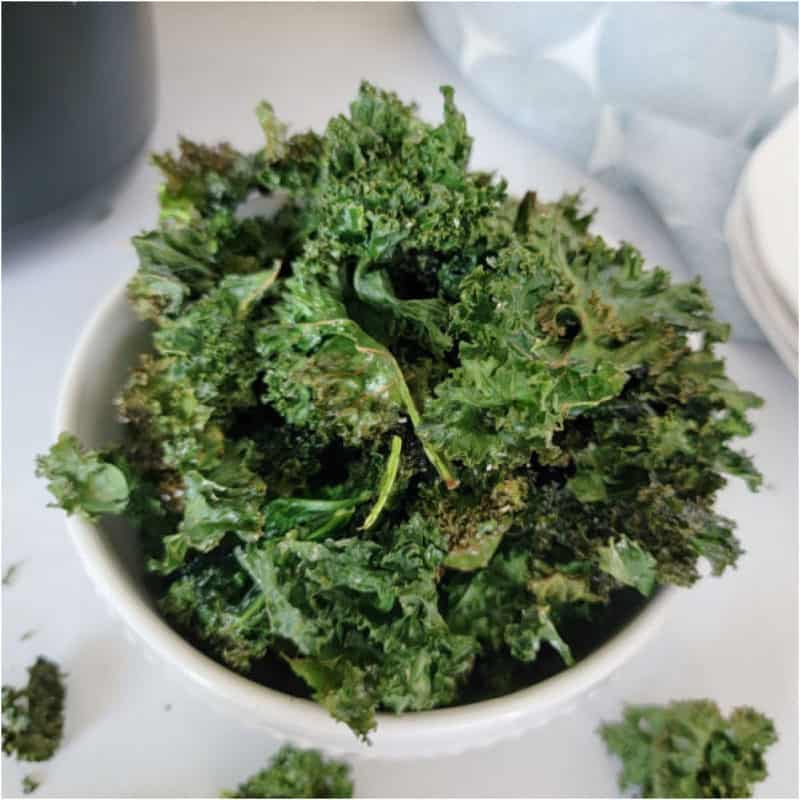 Skip the grocery store and make these inexpensive, healthy, and gluten-free kale chips effortlessly in your air fryer. Simple enough to be made using pantry staples yet an excellent medium for your favorite seasoning salts or blends, it's also an excellent alternative to traditional chips. We recommend seasoning the finished product to lock in flavor.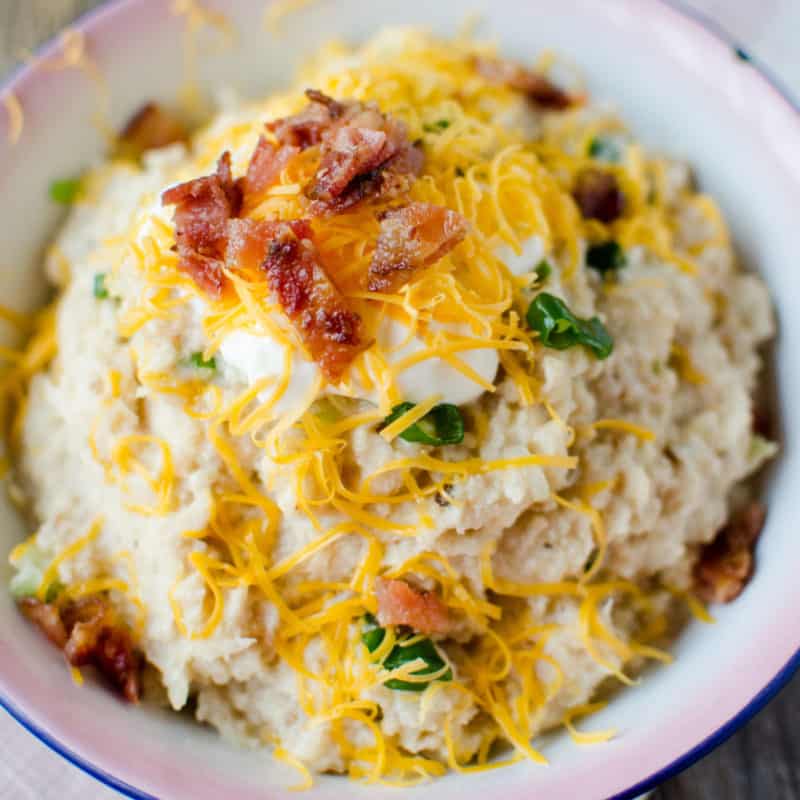 Cauliflower is a nutrient-dense veggie full of vitamin C, fiber, and even phytochemicals known to fight some cancers. This health-conscious alternative has so much loaded mashed potato flavor that you'll hardly miss the extra carbs. We use bacon to make it hearty, but you can leave this out or use a plant-based substitute if you plan to cook for a vegetarian crowd.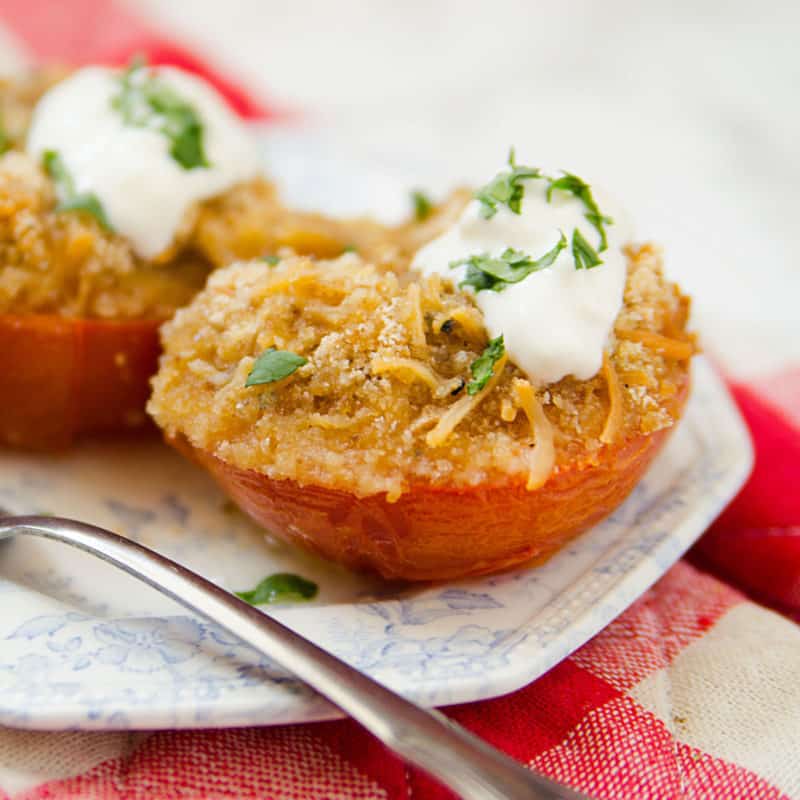 Stuffed veggies are an adorable and warm-weather-appropriate way to eat a filling and nutritious meal. The veggies provide belly-filling fiber, vitamins, and other essential nutrients. My husband, John, loves these cheese and breadcrumb-stuffed tomatoes and always asks when I'll make them again.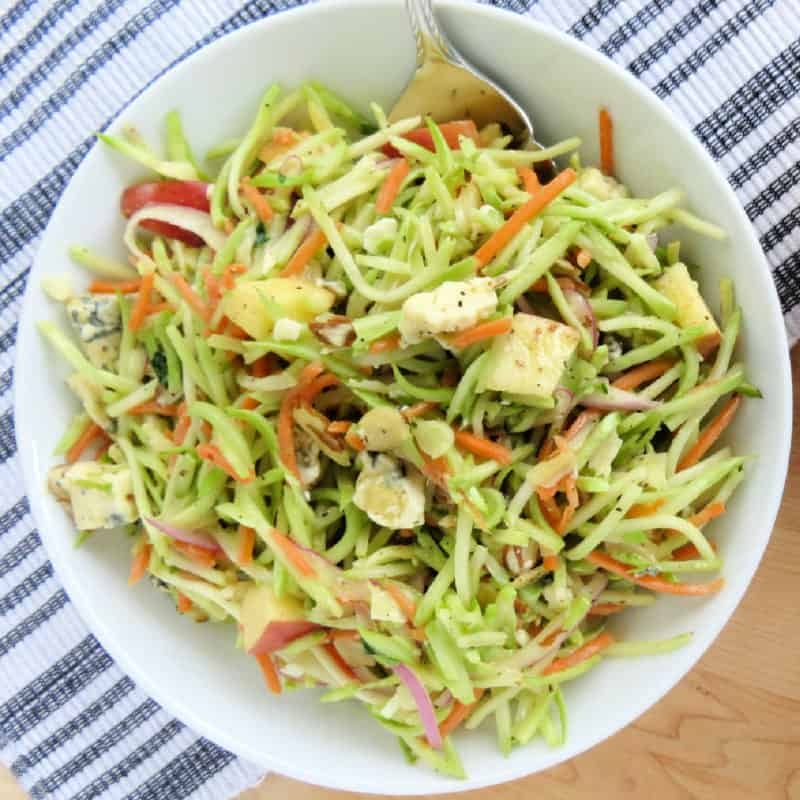 Coleslaw is a universal pairing for meat-based dinners, so why not add some to meatloaf night? This tasty take on classic coleslaw is chock-full of shredded slaw veggies, apples, onions, almonds, and blue cheese crumbles in a sweet and tangy homemade dressing. Prep your ingredients in a large mixing bowl to ensure you have the space to toss your slaw thoroughly.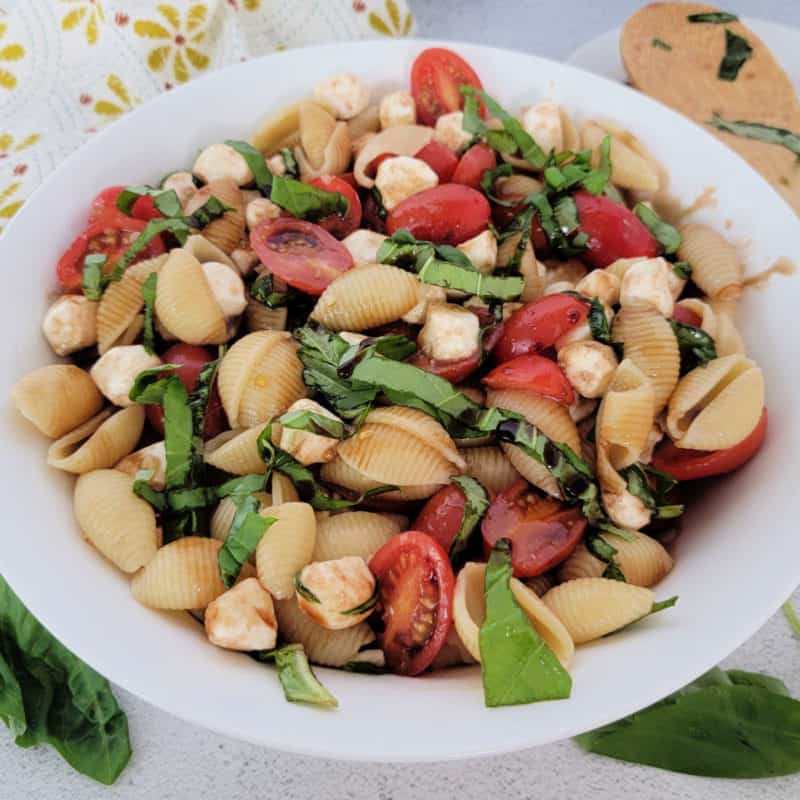 The tomatoes, mozzarella, and fresh basil leaves in a Caprese salad, also named after the Italian island of Capri, are meant to resemble the colors of the Italian flag.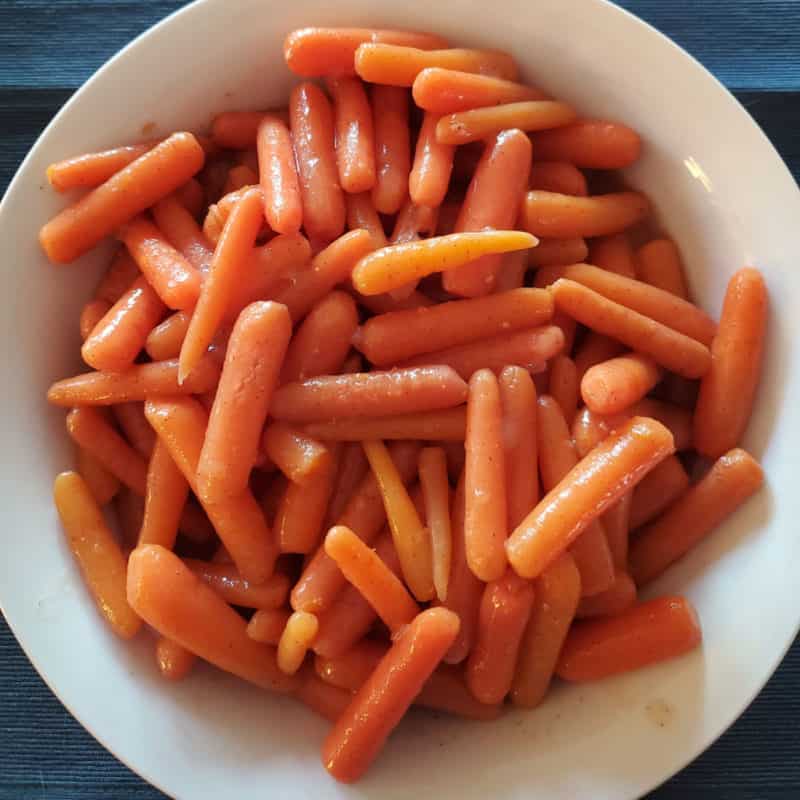 These cinnamon brown sugar-glazed carrots are a hit with Thanksgiving turkey or Easter ham, so why not serve them alongside your meatloaf dinner? We recommend bagged baby carrots, which are already bite-sized and don't require prep work.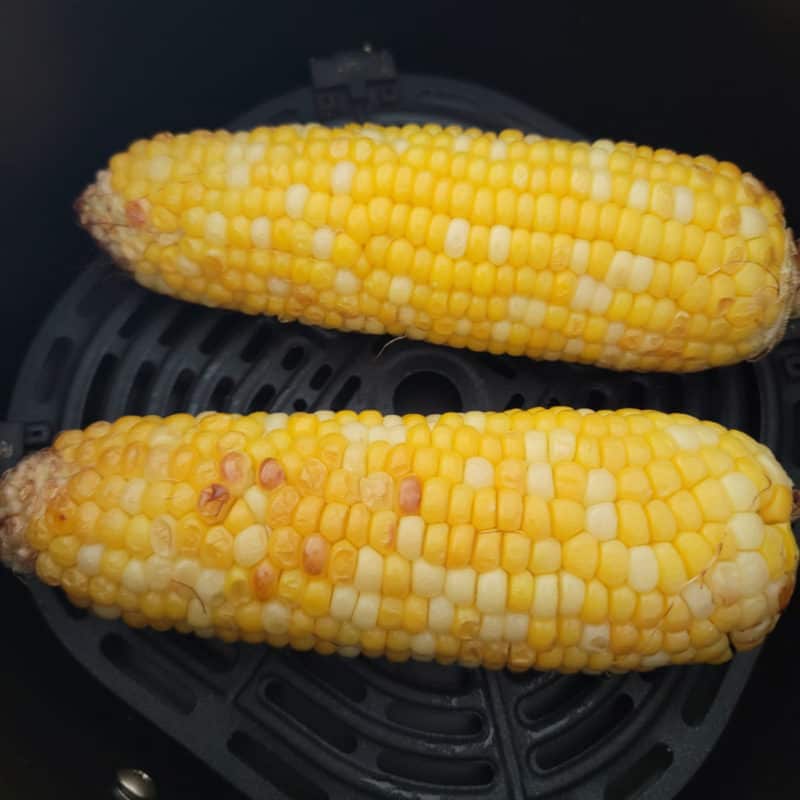 Grilled corn hot off the iron is delicious but may not be accessible, especially if a grill isn't possible where you live. Nevertheless, this shortcut to roasted corn has become one of my favorite air fryer oven hacks, as it lets the summer staple be at arm's reach as long as you have the counter space for the appliance.
This air fryer corn on the cob is the perfect easy side dish! AND you don't have to use oven space so it can be ready right when the meatloaf is ready.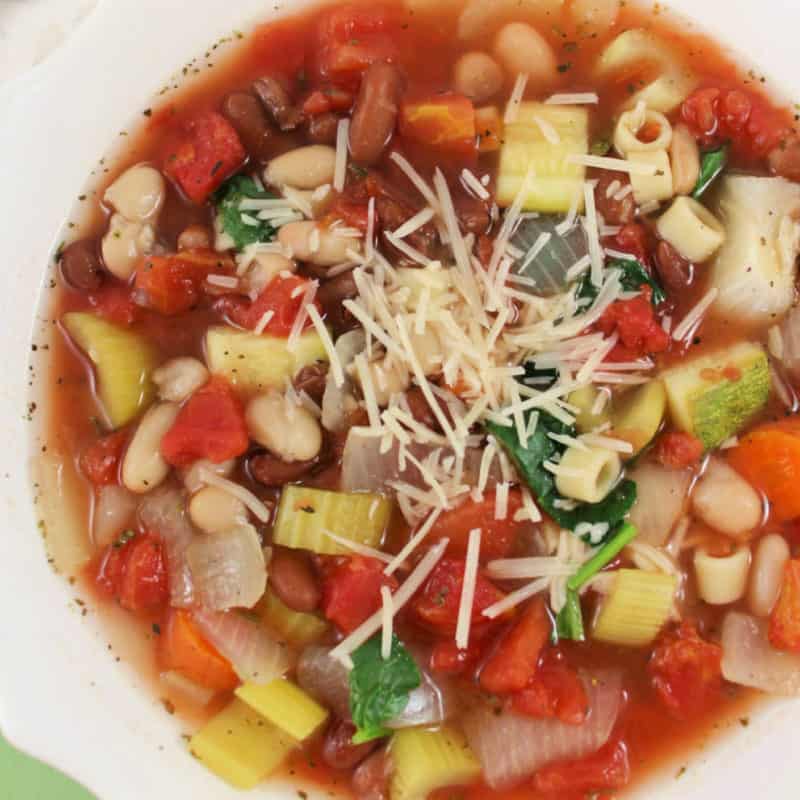 Don't go without this soup if you're having an Italian meatloaf night. The red kidney and white navy beans fill the stomach, while the spices and herbs comfort the senses. Since the recipe requires so many vegetables, we recommend a vegetable chopper to reduce prep time and labor.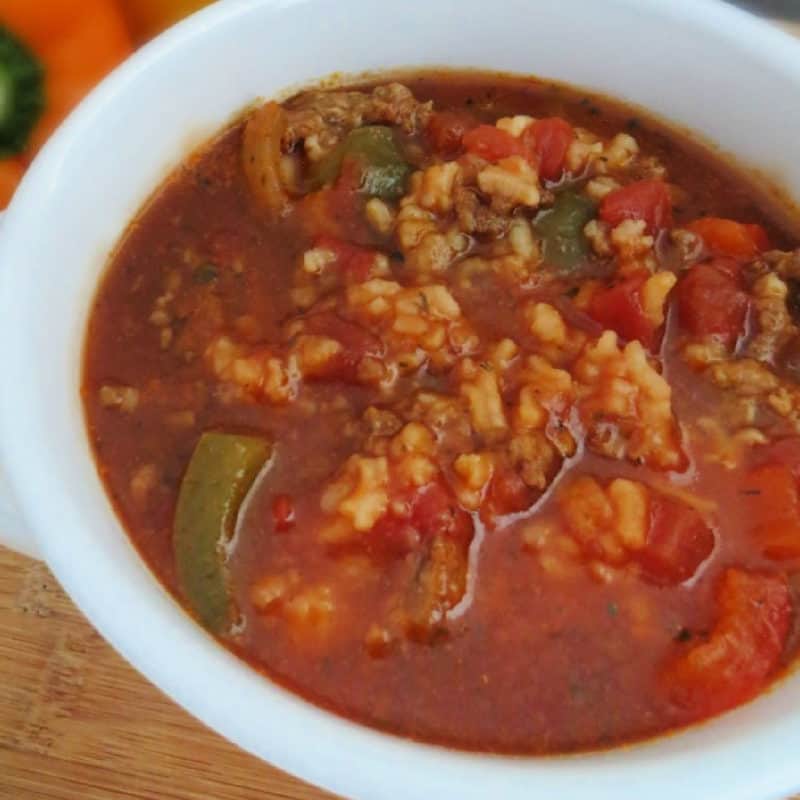 Warming soups like this thick and hearty stuffed pepper Crock Pot are great for cozying up during the cooler months. However, bell peppers' grassy and crisp flavors are just as delicious when the weather warms up. This easy and filling Crock Pot soup favorite has all the flavors of stuffed peppers without the labor, making you sweat less while making it.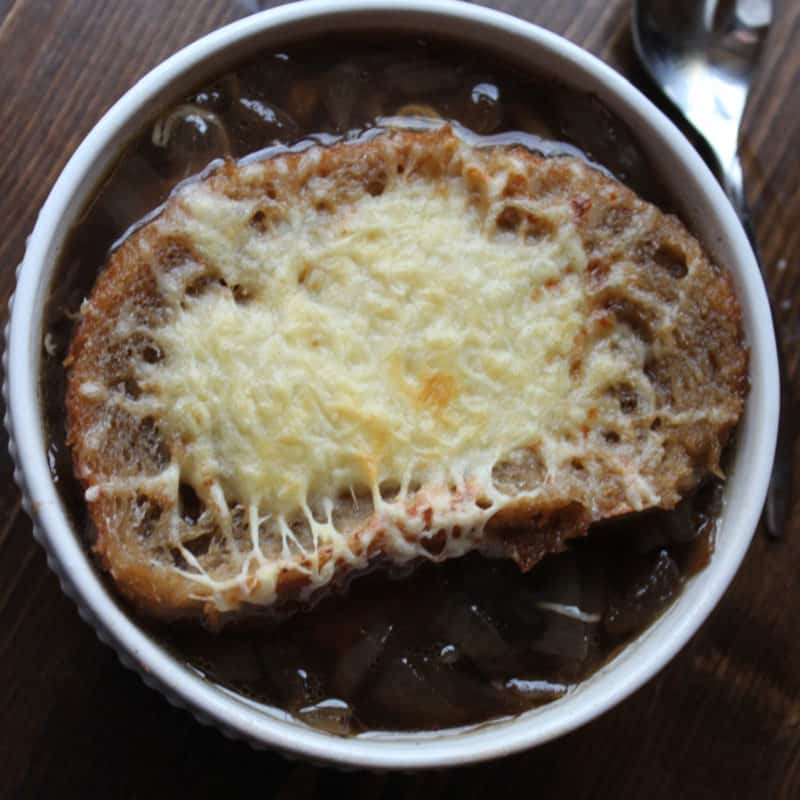 Thanks to the Crock Pot, making this French onion soup is effortless. The aroma of onions, butter, sugar, and beef broth is delightful to come home to after a long day at work. Use sweet onions for a sweeter soup or white onions for a savory one, and simmer it with bay leaf and fresh thyme sprigs for an herby infusion of flavor. We also shred gruyere or Swiss cheese on top to make it rich and cheesy.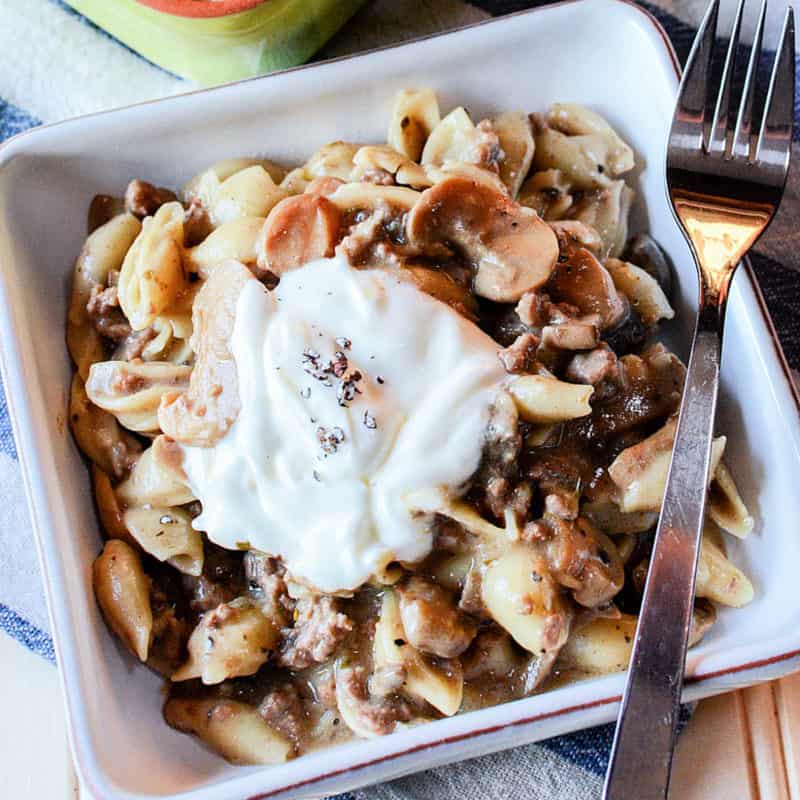 Mushroom lovers will delight in this pantry-staple-made pasta casserole made entirely in your Crock Pot. It's excellent for those transitionary points of the year when the daytime is warm, but nighttime still warrants a warming comfort food dish.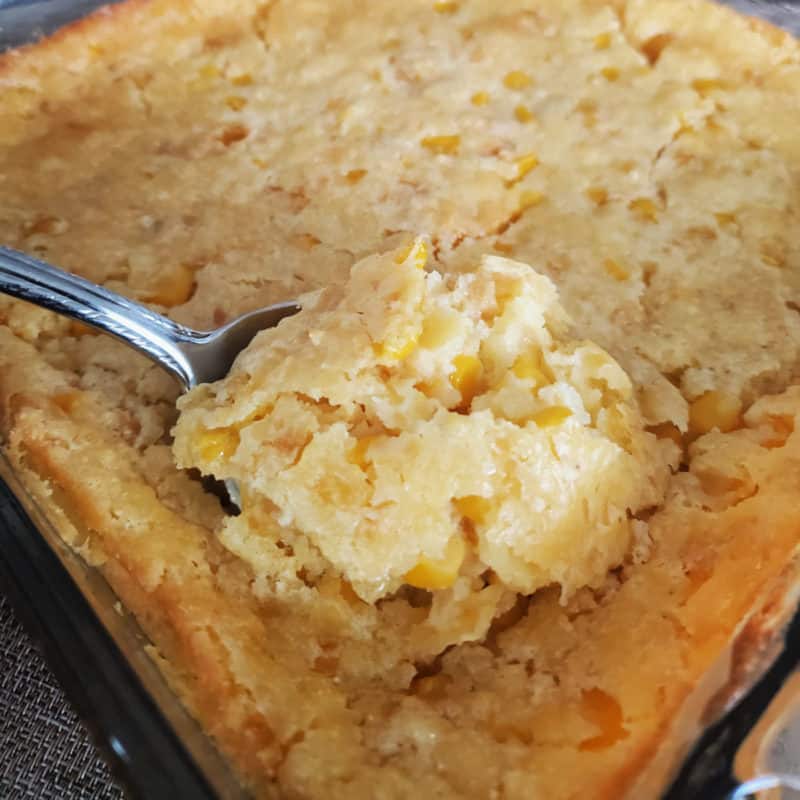 Only five pantry staples are behind this well-loved creamed corn casserole I often include in meal kits for John's mom and grandmother. It's just as yummy when served with meatloaf as with a steaming hot bowl of Crockpot Chicken Chili. Follow the recipe for a standard casserole that will please all at the table, or mix in bacon and jalapeños with shredded cheese for some flair.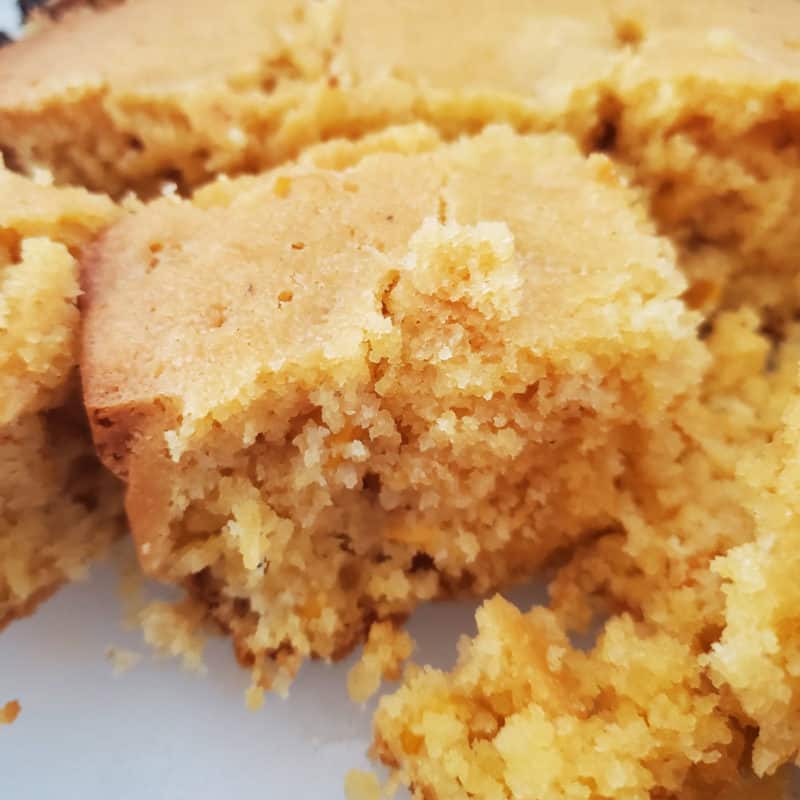 Cornbread has been historically found in meatloaf recipes, so why not add some to your meatloaf dinner as a side dish? This slow-cooker cornbread recipe made with Jiffy Cornbread Mix lends well to any corn you have on hand, whether frozen, canned, or fresh, and you can double up on corn if you enjoy denser, niblet-filled cornbread.
Prefer to use your oven or cast iron skillet? We've got you this versatile Jiffy Cornbread with Sour Cream that comes together in under 40 minutes and can be customized with many toppings.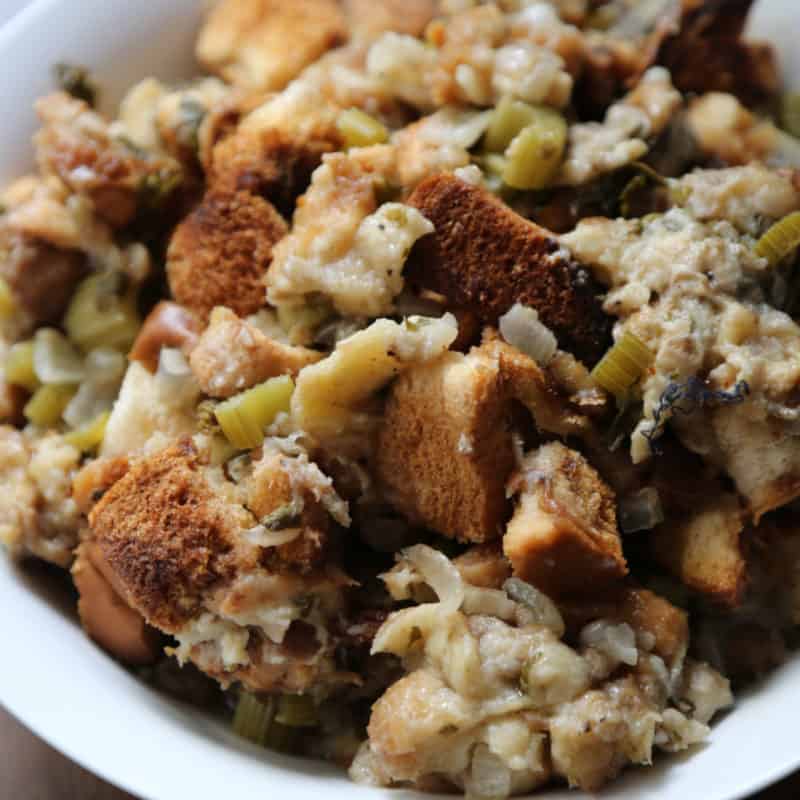 Whether you call it stuffing or dressing, you'll love how easy it is to assemble this Crock Pot-style Thanksgiving classic that perfectly accompanies meat-based entrees like meatloaf. We mix ours with white, sourdough, and wheat bread cubes for color contrast and flavor, making this recipe a go-to for using up any stray loaves in your kitchen.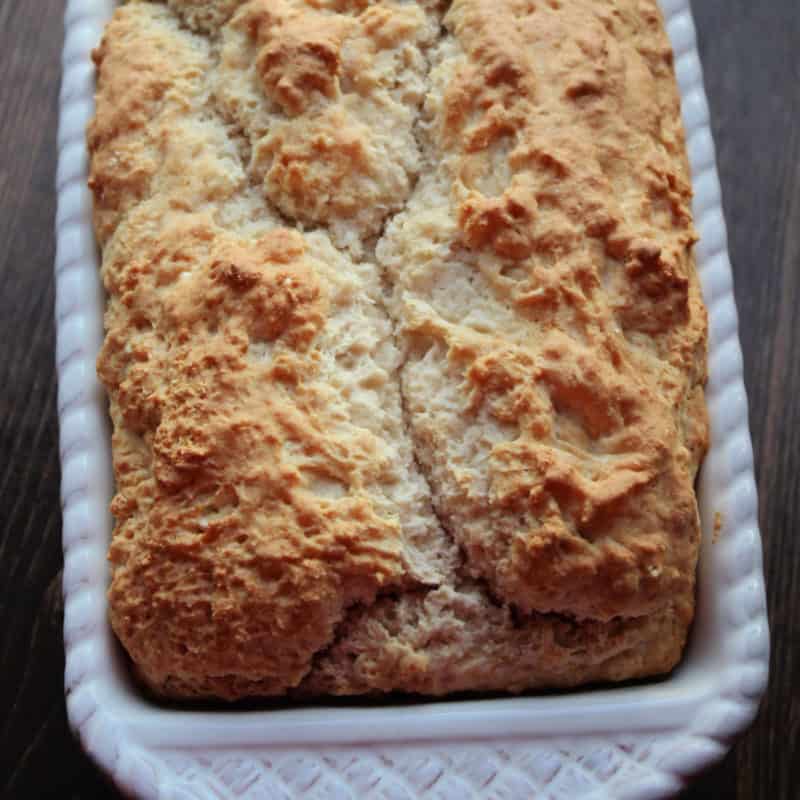 We created a 7-Up biscuit-inspired series of bread recipes using the trifecta of Bisquick baking mix, sugar, and beer a while back. Use a lighter beer, such as a lager or ale, for a lighter-hued and milder-tasting bread, or a darker beer, like a porter or stout, for a deeper-colored loaf with a more robust taste. We used the pale lager Heineken in our recipe post.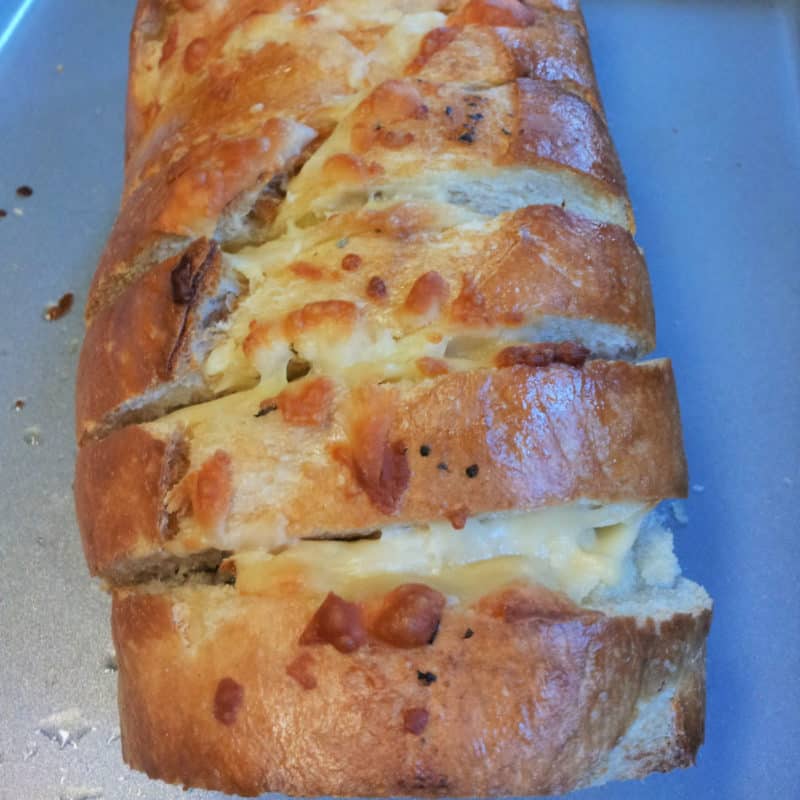 The pockets of cheesy goodness in this pull-apart bread come from a mix of Parmesan and mozzarella. It is a fantastic way to elevate a loaf of store-bought garlic bread with little effort. We've used olive oil and homemade garlic butter with excellent results. Use a fresh loaf for the best results, as cutting will be much easier.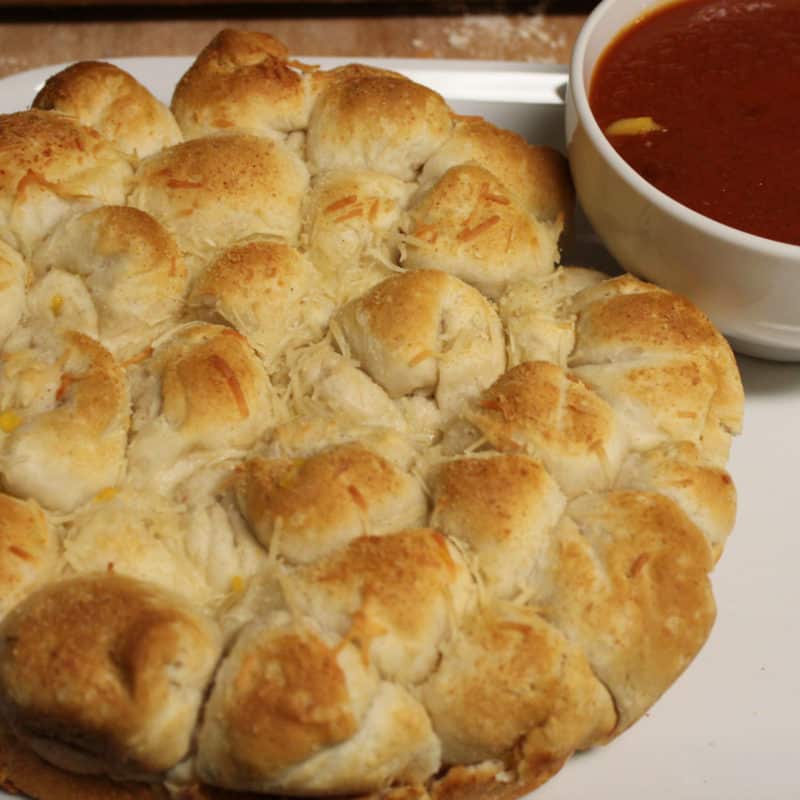 This is one of the back-pocket appetizers we pull out for impromptu gatherings when we need to serve something yummy quickly. These pull-apart biscuit bites are made of a two-cheese blend and are yummy with ranch or our Crock Pot Marinara Sauce. We also make them with Pillsbury Grands biscuit dough to save time and effort.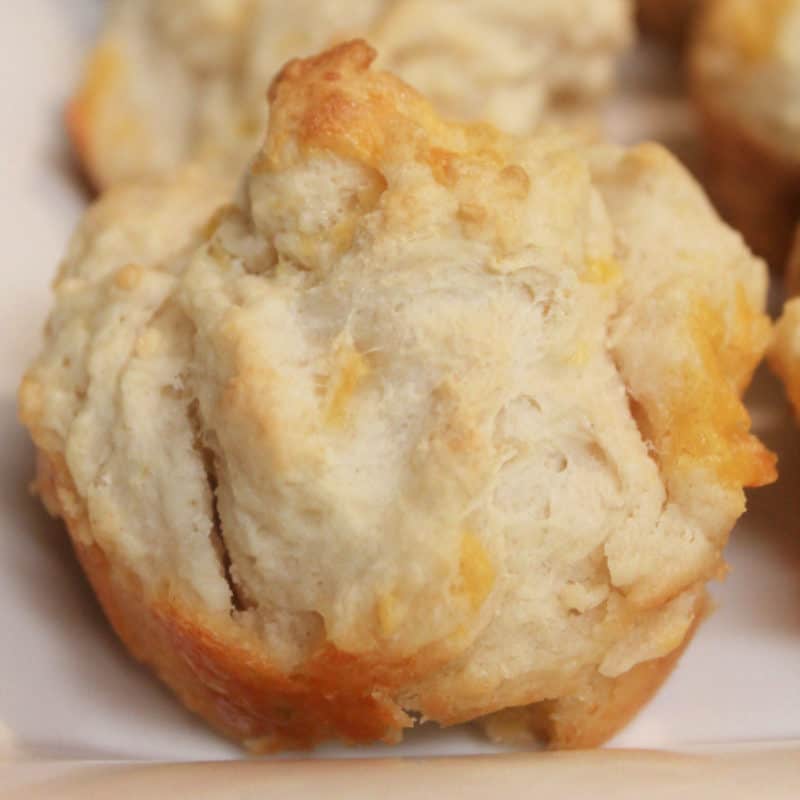 Did you know that meatloaf was initially served for breakfast? I still remember when this recipe jumped out at me from the pages of a Southern Living magazine, so when I came across these cheesy and garlicky muffins, I knew I had to recreate them in my kitchen. These savory muffins are a solid bread-based side dish for a meatloaf breakfast or dinner.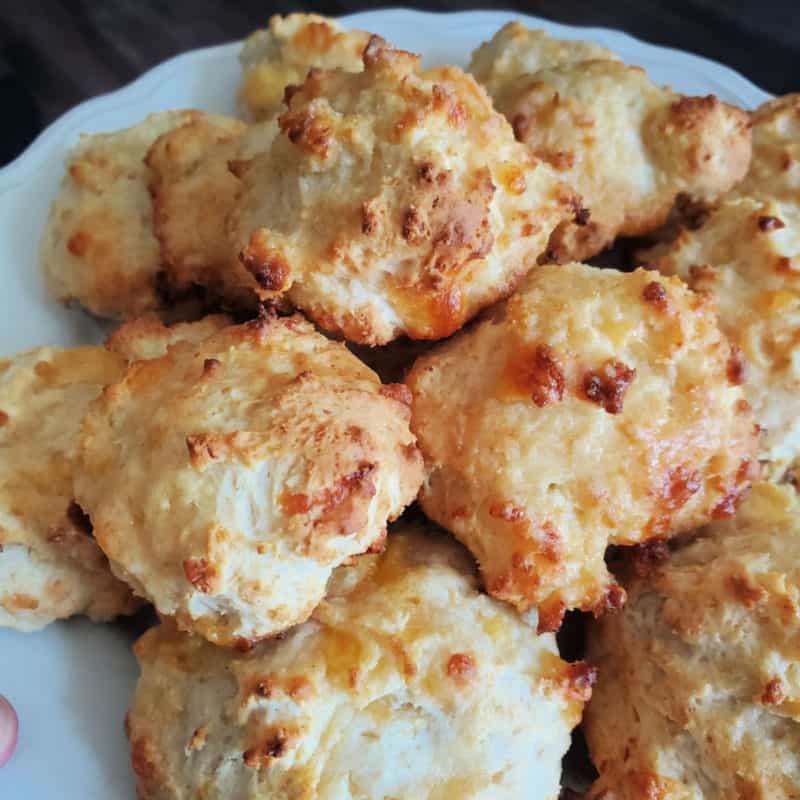 You won't have to go farther than the kitchen to whip together this copycat version of Red Lobster's famed biscuits. Customize it with add-ins like bacon, herbs, and extra cheese to quickly turn it into your own, or pair it with the rest of your meatloaf dinner.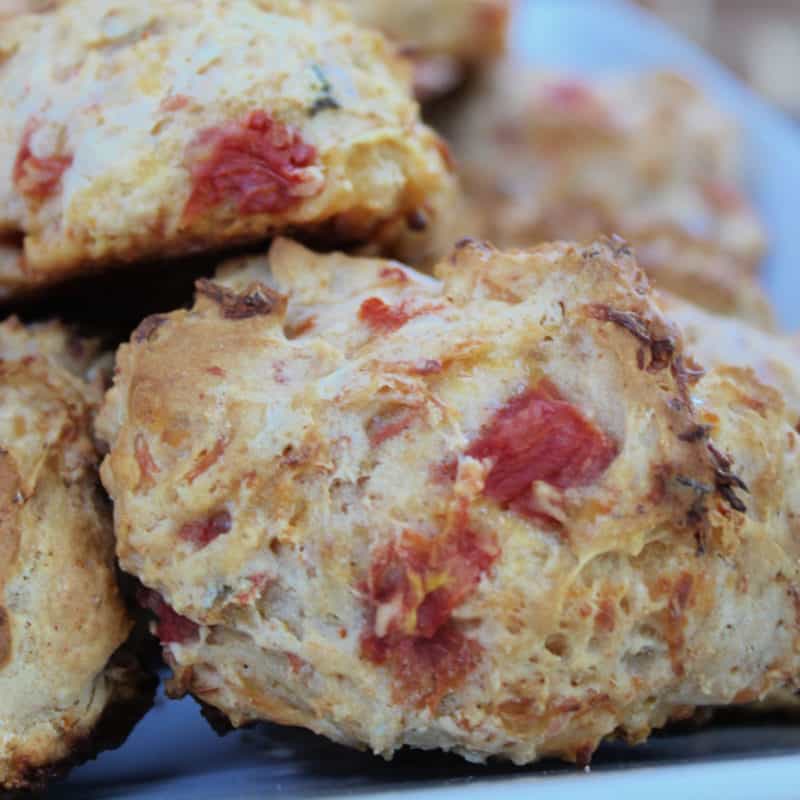 I made these biscuits with a kick for my husband, my favorite spice lover, and they never last long in our household. With options in mild, medium, and hot, Rotel makes it easy to customize the heat level to your tolerance.
Crave more of this soon-to-be canned pantry staple? We've got more Rotel recipes to spark those creative culinary juices.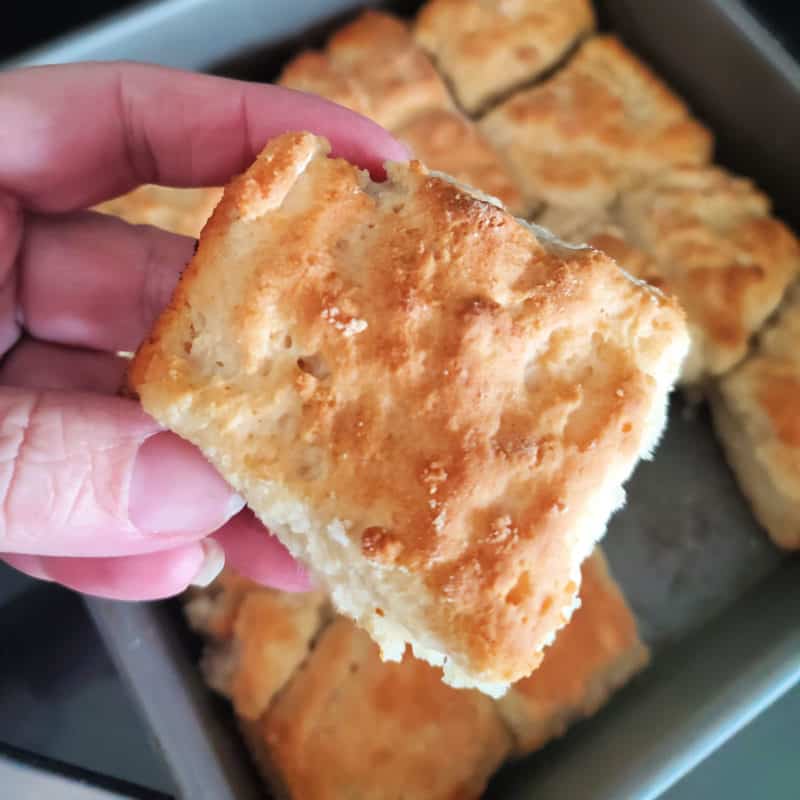 Need a simple biscuit for your meatloaf dinner that you can prepare in a pinch? These four-ingredient biscuits get their airy and fluffy texture from the popular lemon-lime soda. This is one quirky recipe you'll need to try to believe, after which it may become a staple in your home as it has for ours.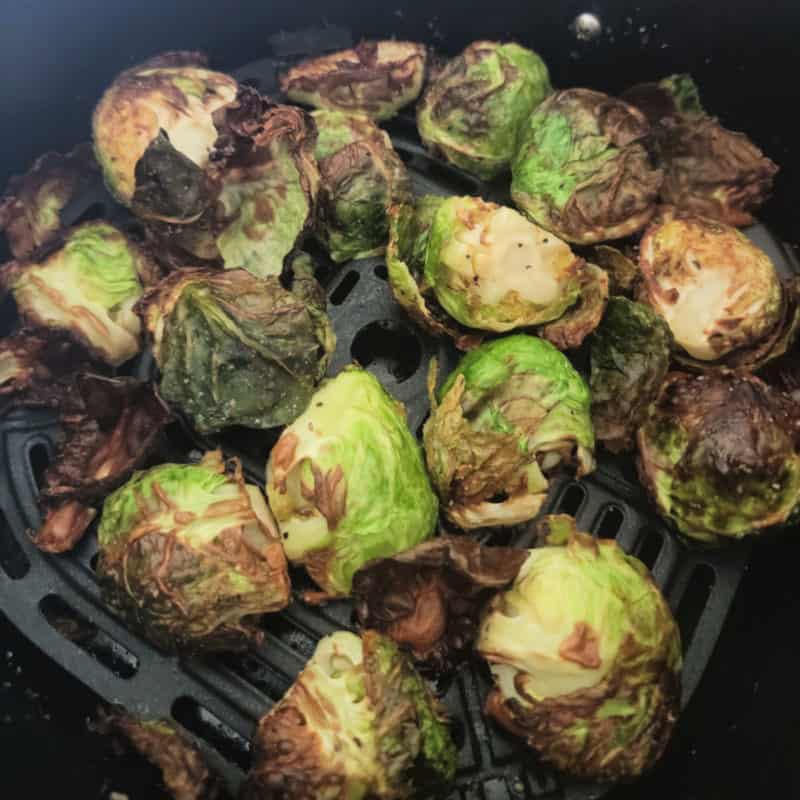 Whether you love or hate them, the air fryer makes it easy to make perfect Brussels sprout halves topped with anything your heart desires and your chili night menu calls for.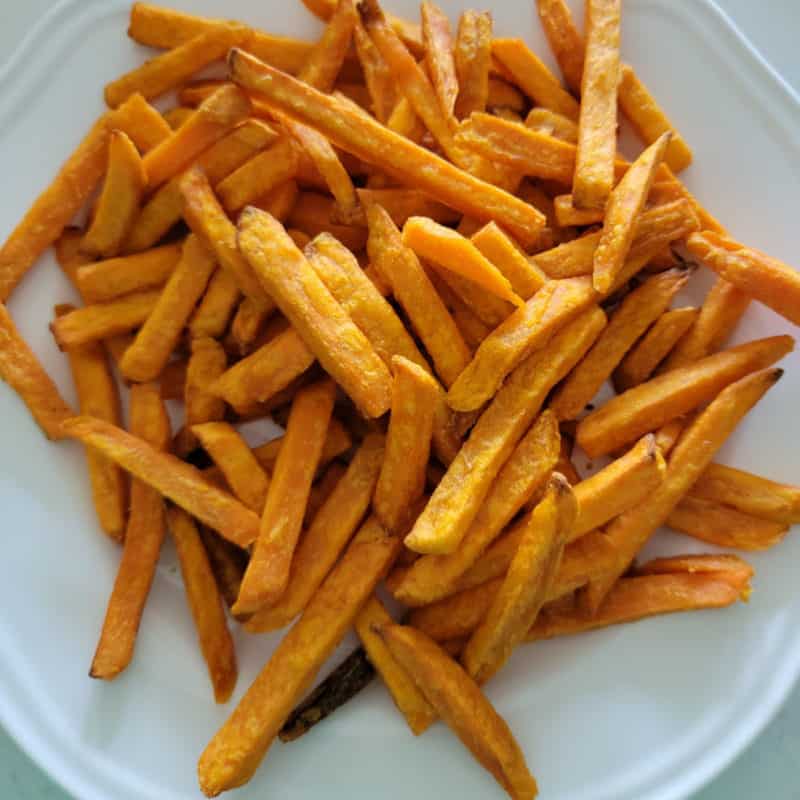 Sweet potato fries are the perfect blend of sweet meets savory, and knowing we can make them in the air fryer means we get to treat ourselves with more filling fries and our favorite dippers instead of popcorn, which tastes great but doesn't fill the tank.
I would happily serve sweet potato fries or air fryer French fries as one of the best sides for any dish.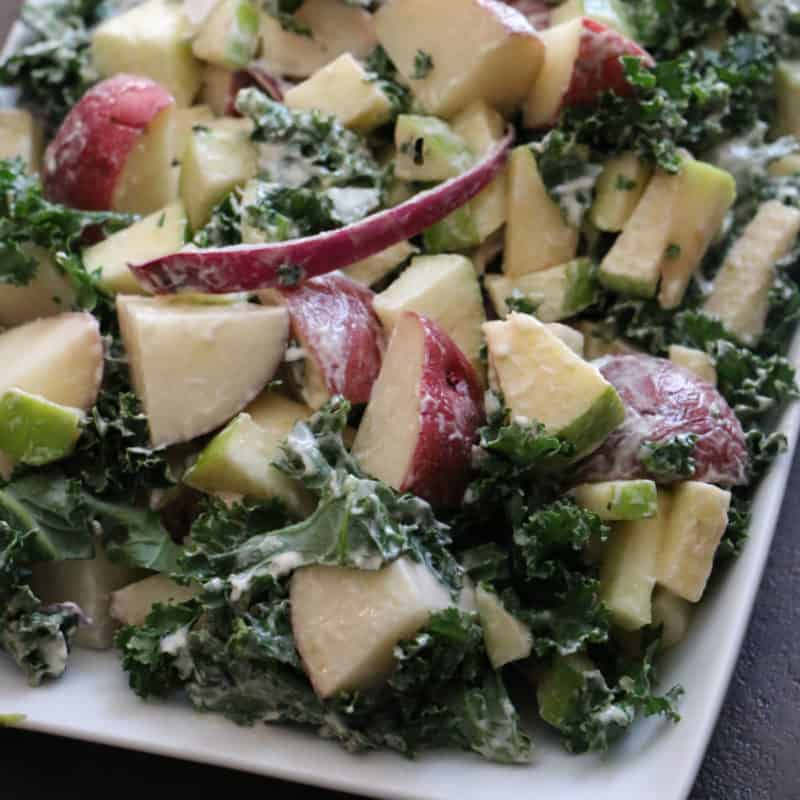 This take on classic potato salad adds kale, red onions, and apples to the mix for a cafe-worthy salad that's just as pretty to look at as it is delightful to eat! As with other cold salads, this one tastes best the longer it rests in your fridge; we keep it refrigerated for at least four hours before serving.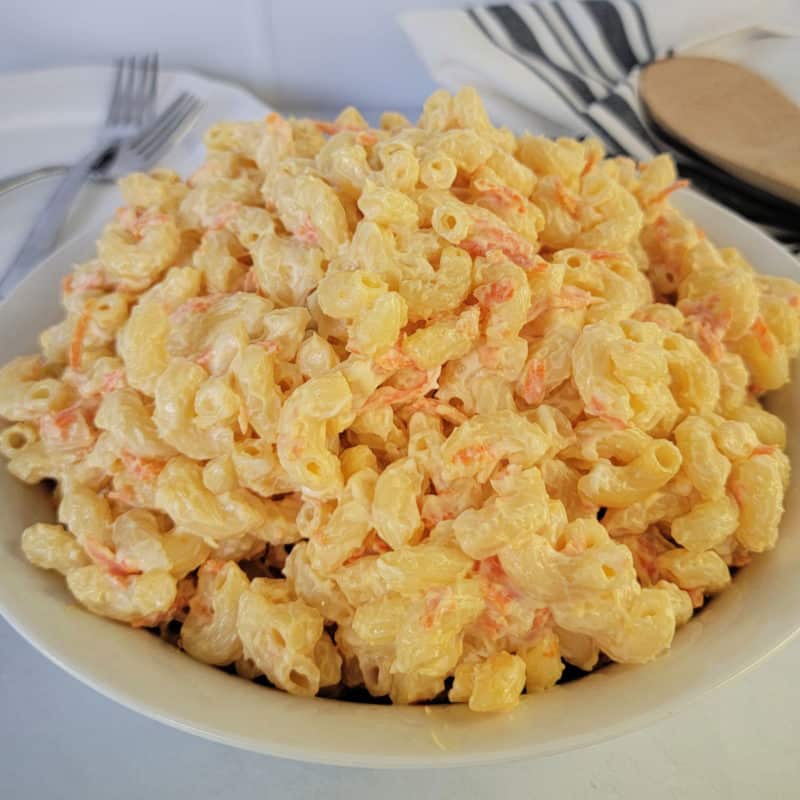 I have a love affair for the Big Island that goes back to my college days as a marine biology student intern. Pair this Aloha-style macaroni salad with our Crockpot Hawaiian Chicken for an authentic Hawaiian lunch plate. Be sure to use Best Foods mayonnaise for the most authentic island taste.
Favorite Kitchen Tools
Parchment Paper -  I love that I can use parchment paper to help make it easier to remove the brownie cookies. They also make clean-up a breeze. If you are not using parchment paper you will want to spray non-stick cooking spray on your baking sheet to help the cookies not stick.
Mix n Chop - We use the mix n chop to break up the meat and love it.
Microwave Silicone cover - I swear by these lid covers to help prevent butter splatters when melting butter in the microwave. I have had way too many butter explosions while baking. These lid covers help keep the butter in the bowl and not on the roof of your microwave.
Heat resistant potholders - A couple of years ago, we had a fire scare when we didn't realize we had turned a burner on, and a cloth potholder caught fire. Thankfully we walked by the kitchen and saw the smoke and were able to get it out ourselves. Since then, we have only used these heat-resistant potholders.
Great Recipe Collections
Rotel Recipes - From Rotel Dip to chicken spaghetti with Rotel and Rotel Cheese Dip this collection of Rotel recipes include all the very best. Appetizers, Main Dishes, and even bread taste better with a bit of Rotel!
Bisquick Recipes - Easy Bisquick Recipes! Everything from breakfast to snacks, to comfort food, and more! All of these recipes with Bisquick are made with simple ingredients and are quick and easy recipes!
Ground Beef Crockpot Recipes - Easy Ground Beef Crockpot Recipes perfect for every occasion! From family dinners to potlucks these ground beef recipes are perfect!
Game Day Appetizers - 30+ Game Day Appetizers That Score Big in Flavor! From slow cooker dips to air fryer appetizers we have the snacks you are going to want to enjoy while watching your favorite team.
Sides for Chili - From bread and biscuits to salads and more, this roundup is dedicated to all the side dish sidekicks that would pair well with the bowls of chili
Sour cream recipes - Check out all of our recipes that include sour cream.
Do you love recipes? Check out our copycat recipes, dessert recipes, and our CrockPot Recipes.
Follow Tammilee Tips on MSN, Facebook, Instagram, and Pinterest, for all of our recipe posts.