The Blowjob Shot is a layered shot made famous during the 1980s and 90s. This layered shot is made with Kahlua, Bailey's, and/or Amaretto topped with whipped cream.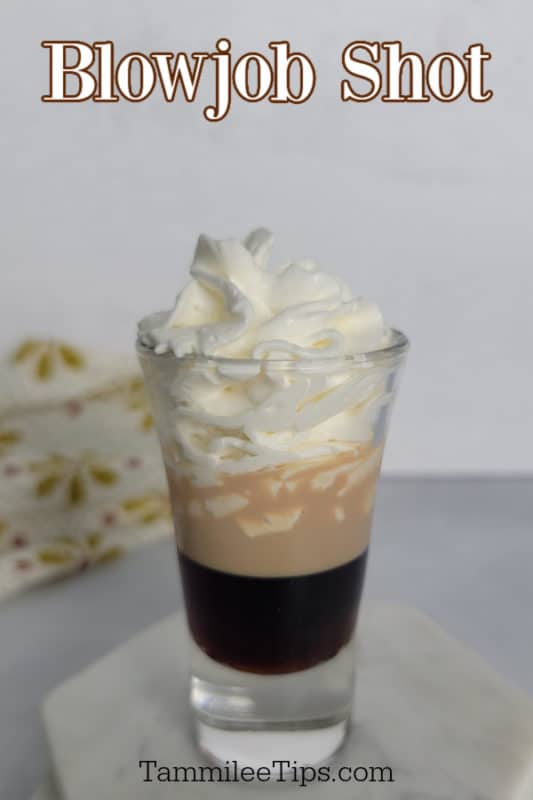 Blowjob Shot
I never thought I would share this recipe on the site but it is a new year and I am stretching myself to share recipes even when the names are well...interesting.

There are many popular shots and cocktails that were given shocking names back in the 80s and 90s. Many of the cocktails are being renamed but the classic names are still holding on.
We have all heard about Sex on the Beach cocktails, red headed slut shot, slippery nipple shot, drunk gummy bears, Between the Sheets, Harvey Wallbanger, and the Woo Woo.
While the names are interesting many of these cocktail drinks actually taste pretty good and continue on today as popular cocktails.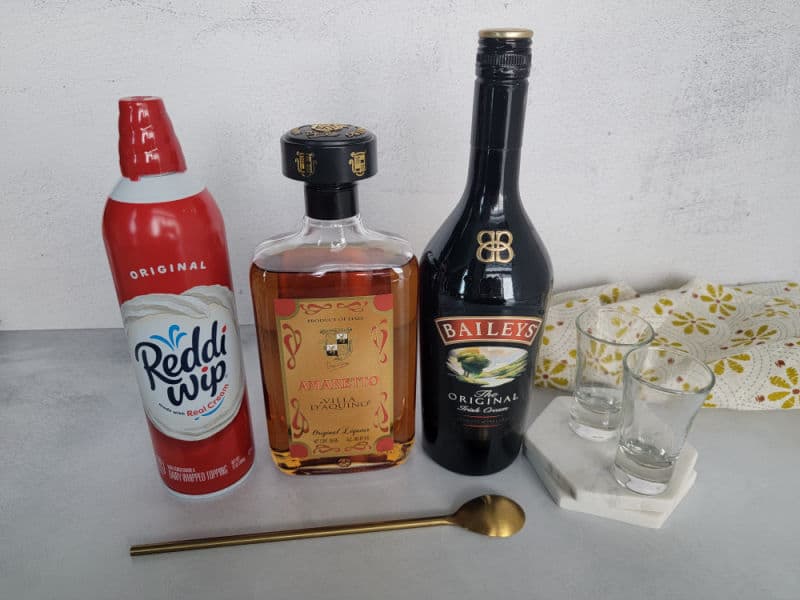 What's in a Blowjob Shot
Blowjob Shot ingredients depend on who and where the cocktail shot is being made. You can make a Blowjob Shot with any 2 of the liquors listed.
The classic shot is made with Kahlua and Bailey's Irish Cream but you will also see variations with Bailey's and Amaretto.
Equipment needed
Shot Glass - When making a Blow Job shot you want to make sure the shot glass is small enough that if you are going old school and having people put their hands behind their back and tilting their head back to take the shot that they can control the glass.
How to Make a Blowjob Shot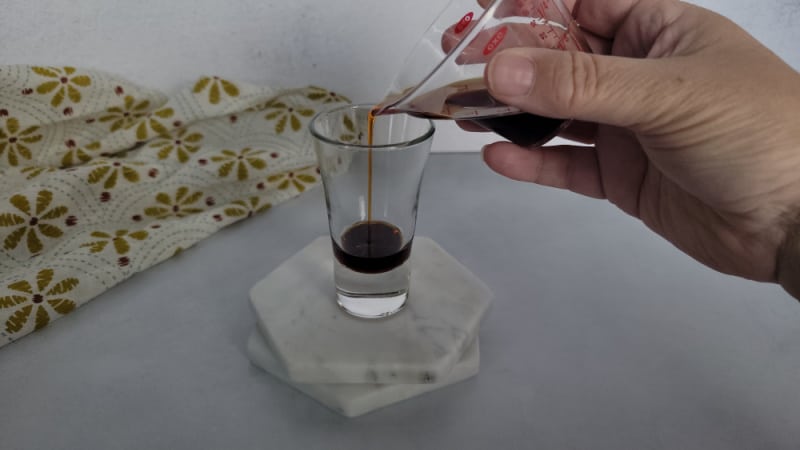 Step 1 - Pour the Amaretto or Kahlua in the bottom of the shot glass.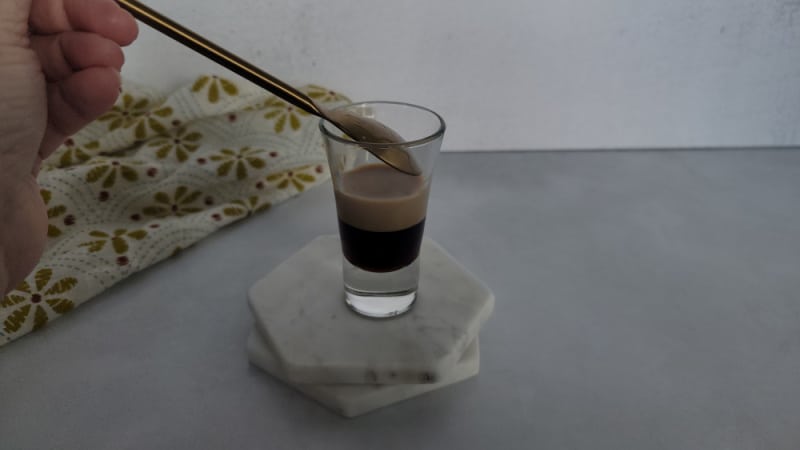 Step 2 - Layer the Irish Cream on top of the Amaretto or Kahlua.
Make sure to slowly pour over the back of a bar spoon to get an even layer. The goal is to have the Irish Cream slowly layer onto the base so it doesn't mix together.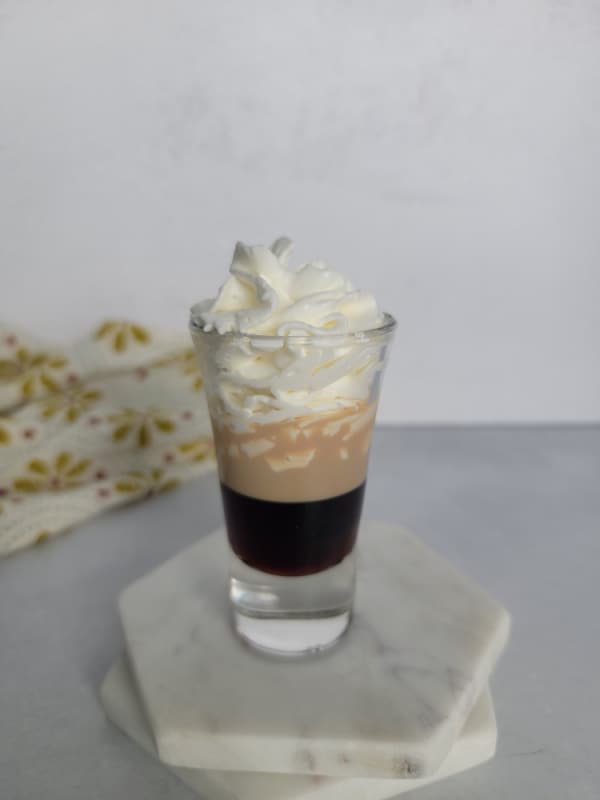 Step 3 - Top with whipped cream to create a sweet and creamy shot.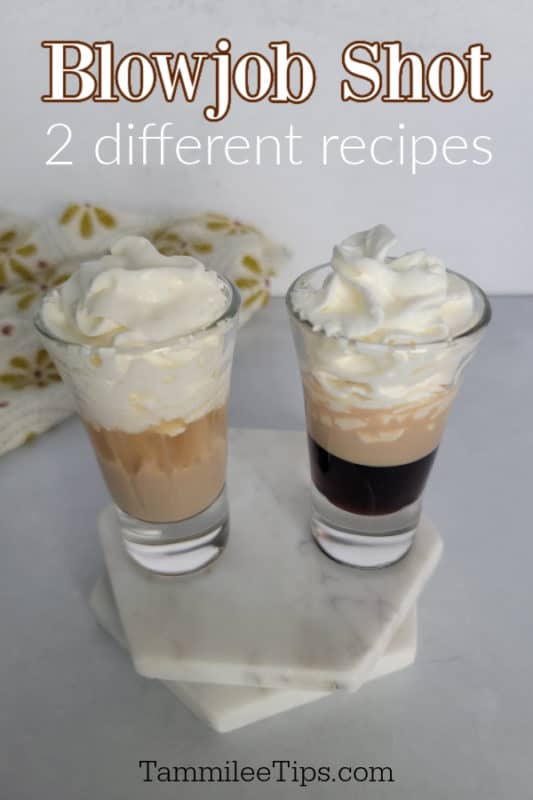 Recipe Tips
Feel free to enjoy this shot hands free or just by picking it up.
This cocktail shot is made to drink in one go. You want to get the mix of all the ingredients together to get the full flavor.
Great Cocktail Shots
Pineapple Upside Down Cake Shot
Funny Drink Names - Check out our entire collection of cocktails and mocktails with funny names.
Check out all of our Cocktail Recipes and Layered Shot Recipes.
Do you love recipes? Check out our copy cat recipes, dessert recipes, and our Crock Pot Recipes.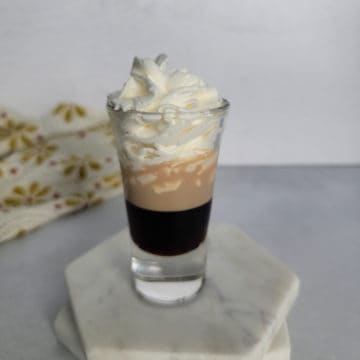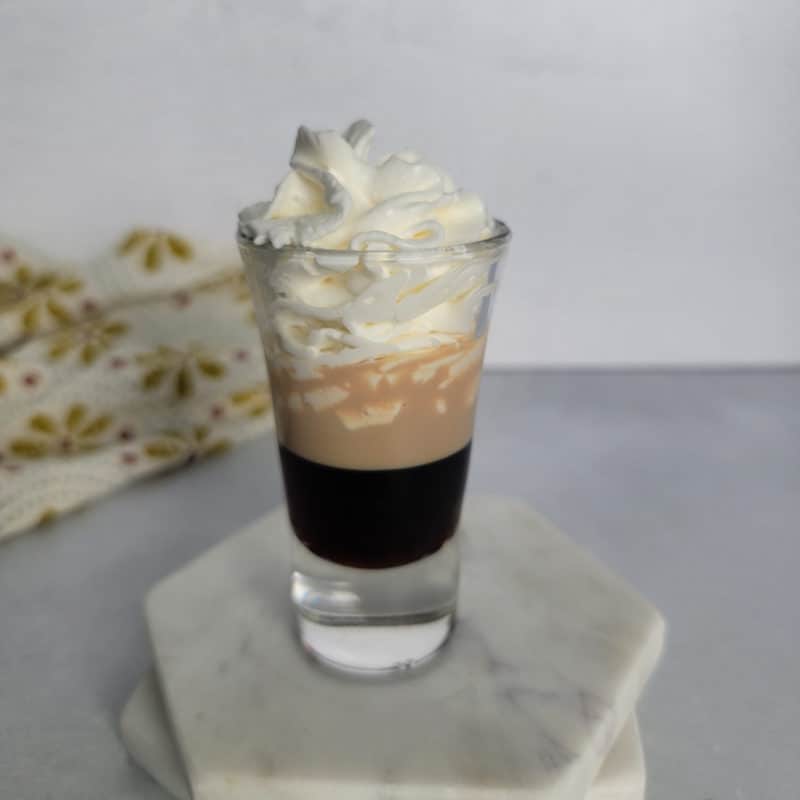 Blowjob Shot Recipe
Classic Blowjob Shot is a layered shot topped with whipped cream.
Print
Rate
Instructions
Add Kahlua to the bottom of a shot glass.

Pour Bailey's slowly over the back of a bar spoon to create the layers in the shot.
Notes
The Bailey's can be changed out for Amaretto. 
Nutrition
Nutrition Facts
Blowjob Shot Recipe
Amount Per Serving
Calories 95
Calories from Fat 18
% Daily Value*
Fat 2g3%
Cholesterol 1mg0%
Sodium 1mg0%
Carbohydrates 10g3%
Protein 1g2%
* Percent Daily Values are based on a 2000 calorie diet.