Can you believe we are only 10 days away from Christmas Eve! EEK!
This year it feels like the days are flying by quicker than usual for me. I am pretty sure it was just Halloween like a week ago and Thanksgiving yesterday. How in the world is it already time for Christmas and New Years!
My brain is spinning faster than I like to admit and I am running around like crazy trying to get ready for the holidays. The lovely folks at Microsoft decided to help me out this year and sent over the Nokia Lumia 1520 that has my new personal digital assistant Cortana already on the phone.
They figured I could use all the help I could get and Cortana could help me keep my head on straight. I have been meaning to make a new holiday cocktail this year so I asked Cortana for some ideas using Cranberries.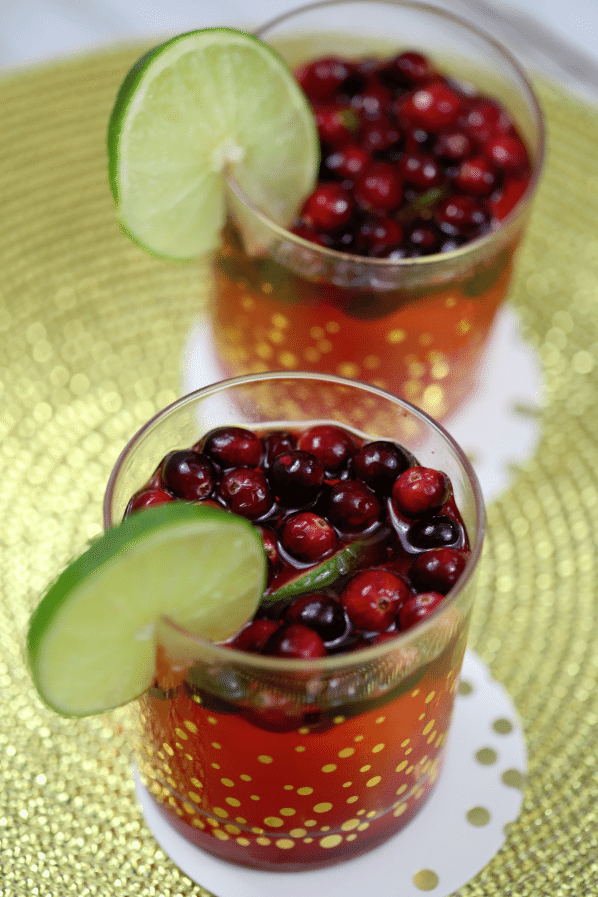 I wanted to make a drink that looks festive and tastes great for the holidays. Something light, refreshing and super easy to make!
Cortana easily brought up thousands of drink recipes for me to check out. One thing I quickly learned after my first time asking Cortana a questions is…..you don't have to say Cortana before your question. Yep, somehow there are drink recipes with the name Cortana in them on the internet. I was totally that girl trying to get my new digital assistant to work by calling her name into the phone and then asking the question………
Thankfully the phone has so many great options for helping me get through the holiday craziness. Cortana was designed to have a personality and can adapt to whatever is on your mind. She has the ability to chit chat about your favorite topics or research a question you might have. Want some peace and quiet and to just enjoy sitting on the couch watching the twinkling of the holiday lights. Cortana can schedule quiet hours when she screens your calls and texts so you can enjoy a moment of peace and relaxation.
There are a ton of apps available for the Nokia Lumia 1520 to help with holiday planning and just life in general. Evernote is great for keeping track of your to do list, notes on the go and setting reminders to help stay organized.
If you need some great tunes for your holiday party MixRadio brings you free personalized music with no advertising. Take the stress out of making a great holiday song list and trust your phone to make it happen. Movie Creator Beta is one of the apps I am excited to start playing with. We take hundreds of hours of video but have not dived into editing them yet. With Movie Creator Beta you can edit right from your Windows 8.1 smartphone.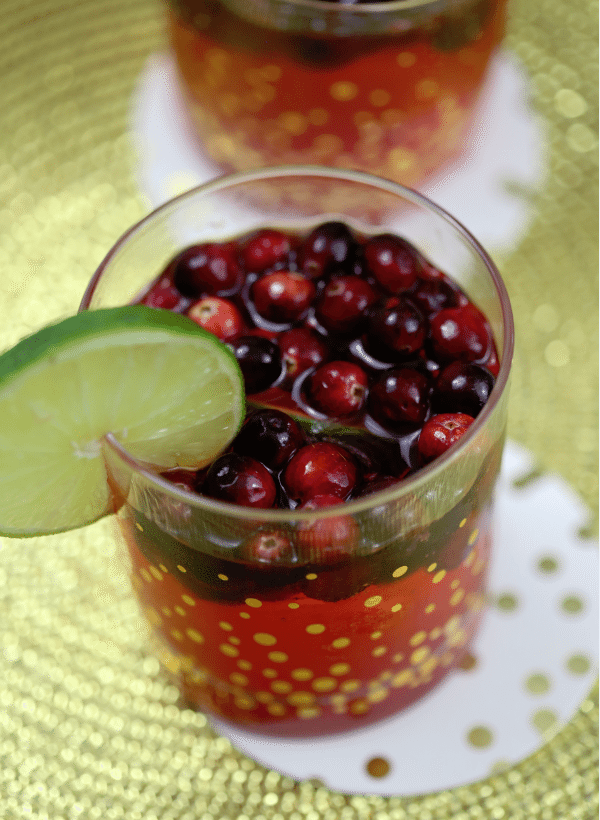 Now I have to share how crazy easy these Cranberry Lime Cocktails are to make!
You can make these up really easily or set out all of the ingredients on a bar cart for your guests to make them up. This gives your guests the opportunity to decide just how many cranberries and limes they want in their drink.
Cranberry Lime Cocktails
Ingredients
1/2 oz vodka, you can use plain or cranberry flavored depending on how much you love cranberries
3 oz Cranberry Splash Soda or Ginger Ale
Cranberries and lime slices
Ice
Directions
1. Fill your cocktail glass with a handful of cranberries and ice, along with a few lime slices
2. Pour in vodka and cranberry splash soda
3. Stir and enjoy
You can add as many or as little cranberries as you choose. I like to add a bunch of them since it makes the cocktail even more festive for the holidays.