Epic Christmas Cocktails everyone will love! Make these great drinks for your holiday party and celebrate the holiday season with these great cocktail recipes!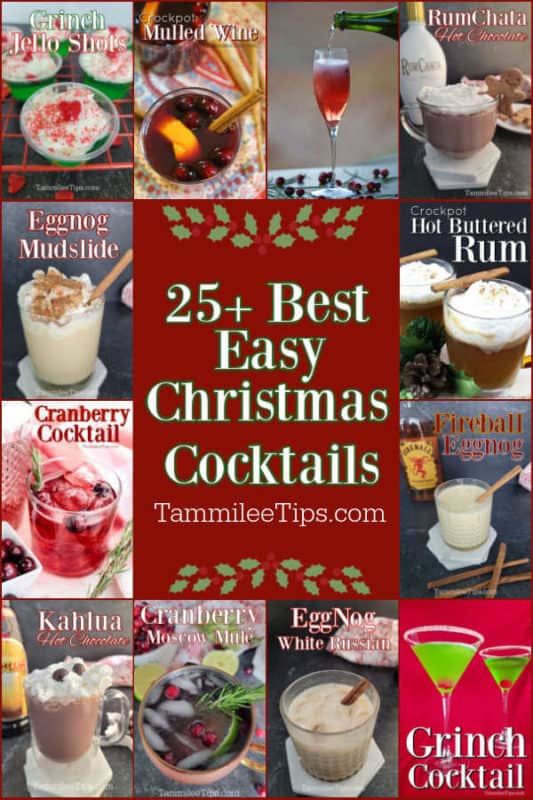 Epic Christmas Cocktails and Drinks
Make spirits bright this year with these spirited holiday concoctions. From classic cocktails to martinis and sangria, there is something for everyone.
Packed with flavor, these Xmas cocktails are a great way to entertain guests and bring amazing fun to your event.
We focused on easy cocktails that all you need to do is have a few ingredients available and a few tools.
If you are heading to an event and may have to speak make sure to check out these Christmas Party Toasts so you are prepared!
From Christmas Eve to Christmas day these holiday inspired cocktails are the perfect additional to all the Xmas fun.
Liquors and Mixers Needed
The following liquors, liqueurs, and mixers frequently appear in this list of winter beverages.
Whiskey (including scotch and bourbon)
Rum
Amaretto
Wine (including sparkling)
Eggnog
Milk
Hot Chocolate
Apple Cider or Juice
Optional additional liquors/flavors to have available at your Christmas event - Gin, Tequila, coconut milk, lime juice, or your favorite winter flavored liquors.
Garnishes - orange peel, salt, lemons, limes, star anise, Cinnamon Sugar to rim the cocktail glass, grated nutmeg, pomegranate seeds, Sugared Cranberries,
Classic Christmas Cocktails
These tried-and-true Christmas classics have never failed us. These are crowd pleaser holiday flavored cocktails that can be made in big batches or as individual Christmas drinks.
Milk Punch
Ingredients: Whole Milk, Bourbon Whiskey, Brandy, Simple Syrup, Vanilla; a pinch of Grated Nutmeg and Star Anise for Garnish
Milk Punch is a southern holiday tradition featuring a rich eggnog-like trifecta of milk, bourbon, and brandy. This Christmas punch is a family favorite.
Hot Toddy
Ingredients: Bourbon, Mild Honey, Fresh Lemon Juice, Boiling-Hot Water
Served hot and with soothing honey, the classic hot toddy is equal parts warming and healing on a cold winter's night. Sip this classic Christmas cocktail in front of the fire watching the snow fall for an epic winter night.
Wassail Cocktail
Ingredients: Apple Cider; Peeled, Grated, or Minced Fresh Ginger; Sliced Lemons, Cinnamon Stick,  Star Anise, Vanilla Extract, Bourbon Per Drink
Wassail is an English apple cider that made its way to the northern Midwest through settlers. It is delicious for the fall and winter months.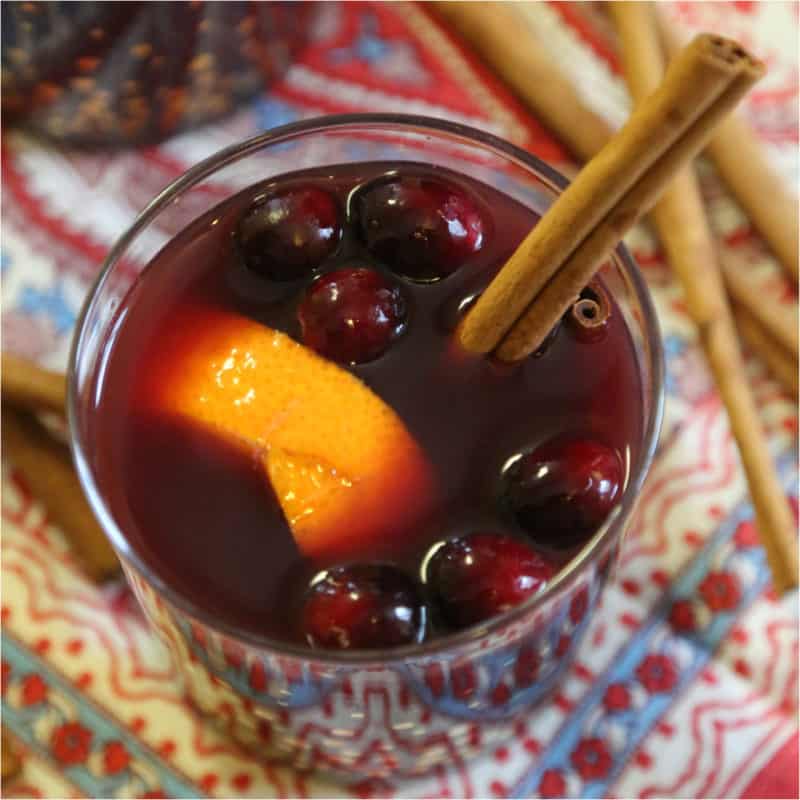 Ingredients: Merlot, Orange Juice, Fresh Whole Cranberries, White Sugar, Orange, Cloves, Cinnamon Sticks, Brandy
Garnish with Cinnamon Sticks, Orange Slices, and Fresh Cranberries
Our Crockpot Mulled Wine is perfect for winter home gating. It will stay warm for the entire party and can also be prepared ahead of time.

Ingredients: Unsalted Butter, Dark Brown Sugar, Dark Rum, Vanilla Extract, Ground Cinnamon, Ground Ginger, Ground Cloves, Apple Cider or Apple Juice
Put your crockpot to work with this make-ahead recipe for hot buttered rum.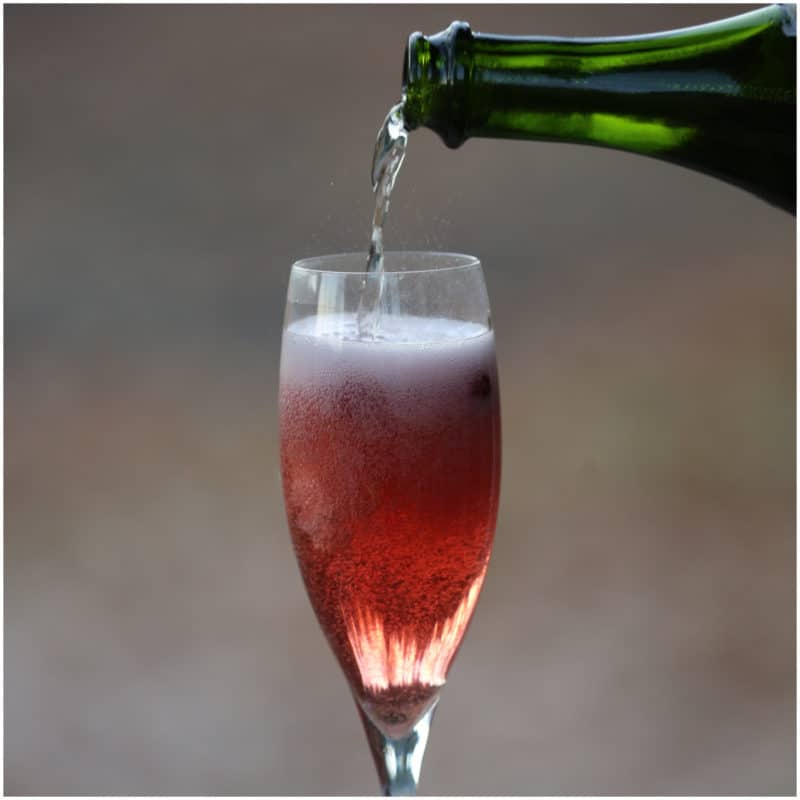 Fun Christmas Cocktails
These festive cocktails are perfect for a cozy night by the fire or an evening spent with loved ones.
Ingredients: Champagne, Cranberry Juice, Cranberries for Garnish
This cheery take on a mimosa is all dressed up and ready for Christmas brunch. You can't go wrong with champagne cocktails!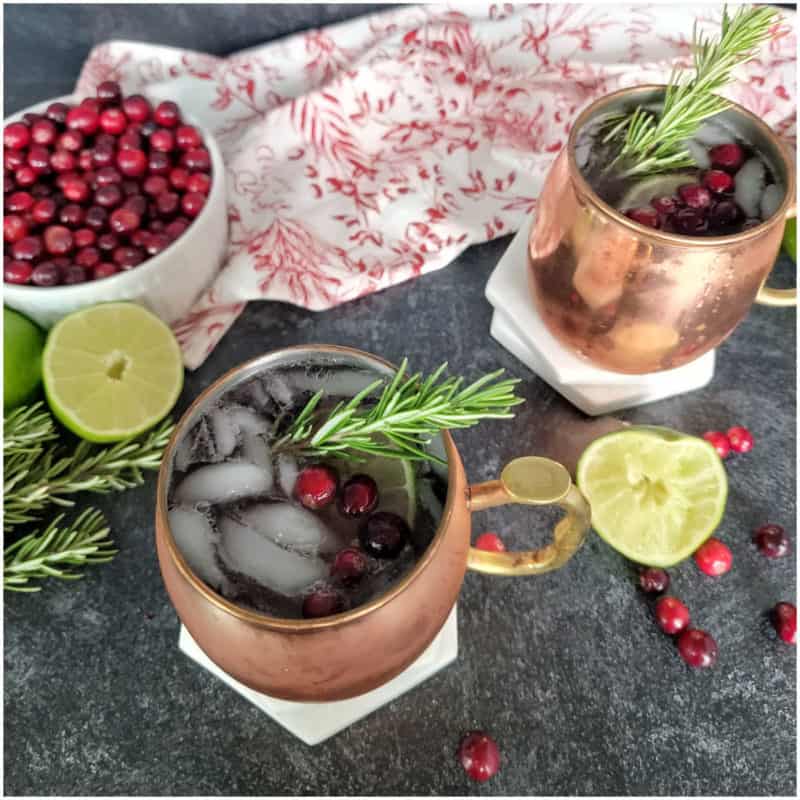 Ingredients: Ice, Juiced Lime, Vodka, Cranberry Juice, Ginger Beer; Lime Wheel, Cranberries, Rosemary Sprig for Garnish
Tart cranberry pairs beautifully with spicy ginger beer in this holiday-friendly play on the classic mule. Add a dash of orange bitters for more complexity.
Check out all of our ginger beer cocktails and mule drinks.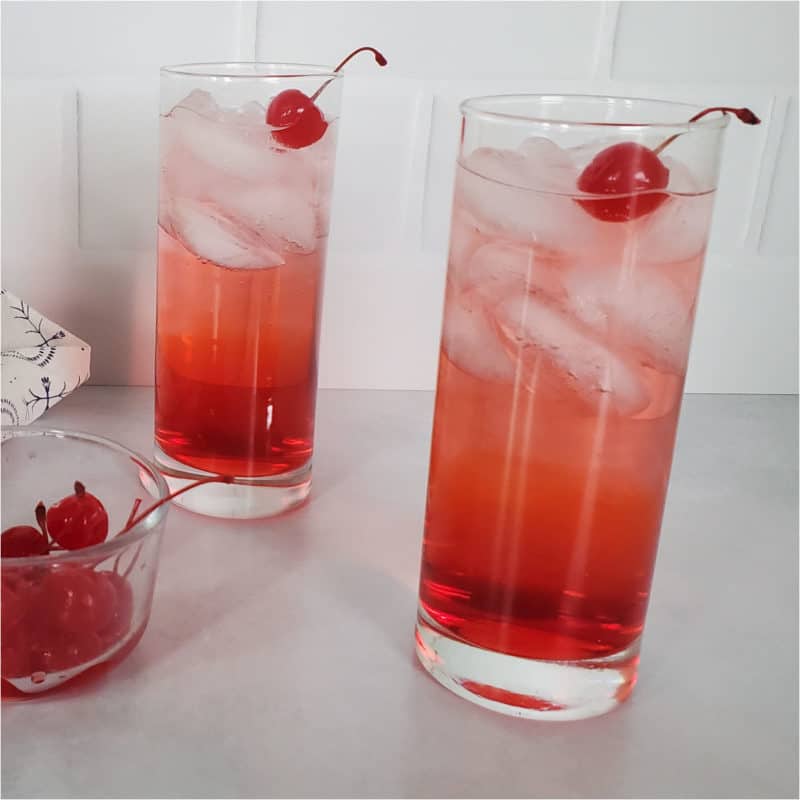 Ingredients: Plain, Cherry, or Vanilla Vodka; Grenadine; Sprite (or more as needed to fill the glass); Maraschino Cherries for Garnish
Our grownup Shirley Temple is ready to spread joy in your next holiday punch bowl.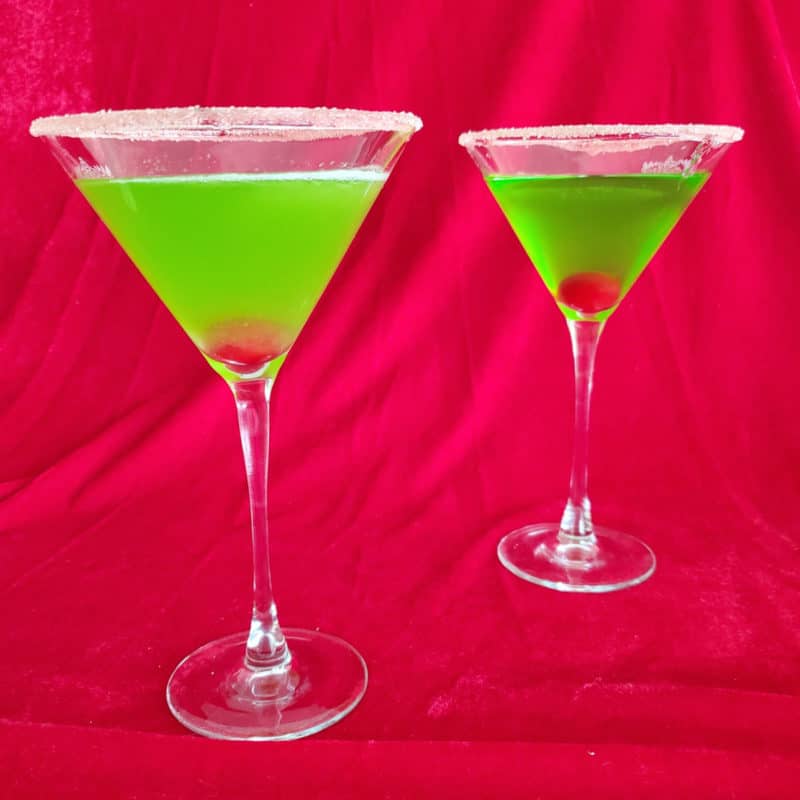 Ingredients: Midori, Pineapple Juice, Ice, Maraschino Cherries
We concocted this sweet, Grinch-inspired holiday delight at the Reno Santa Pub Crawl.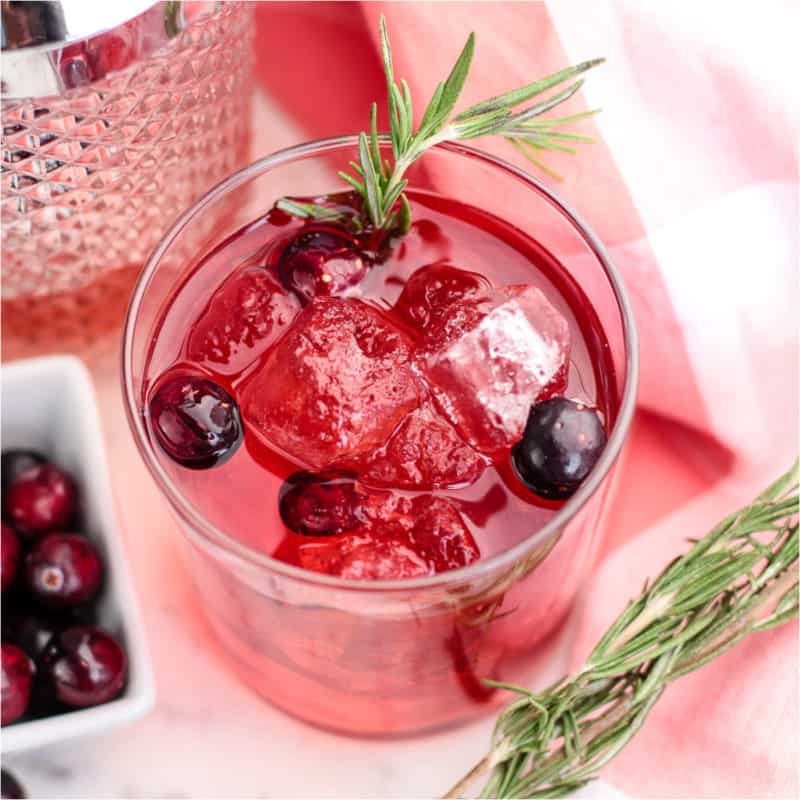 Ingredients: Deep Eddy's Cranberry Vodka, Cranberry Wine, Spiced Cranberry Cocktail, Cranberries, Rosemary Sprig, Ice
Although this festive recipe uses store-bought spiced cranberry cocktail juice for convenience, you can still use cranberry juice in place of this ingredient. The level of vodka can also be adjusted to taste.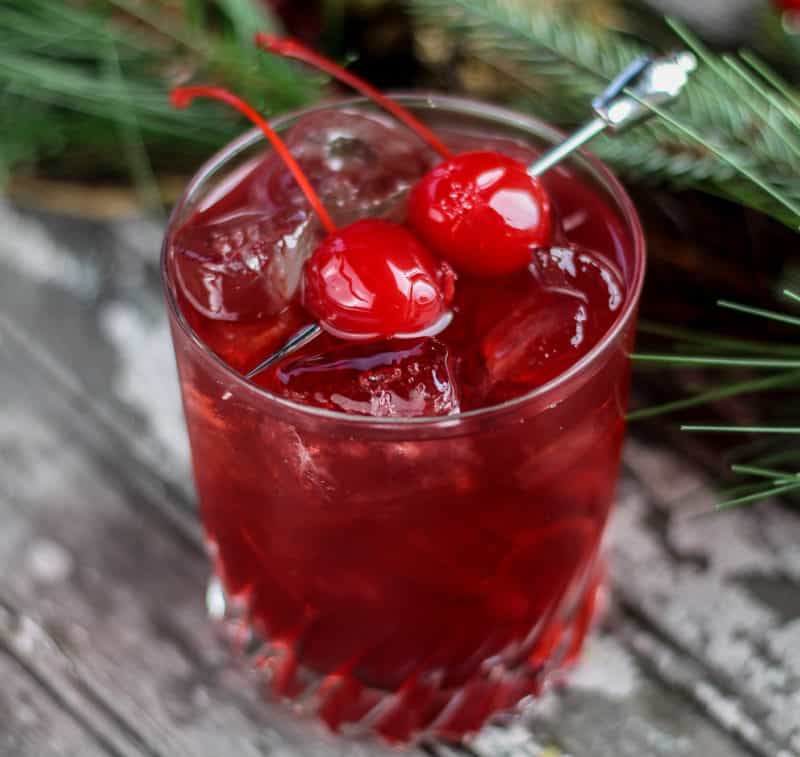 Ingredients: Vodka, Maraschino Cherry Juice, Cherry Cider, Mulled Cider, Maraschino Cherries, Ice
The tartness and sweetness of cherry complement the warm spices of mulled cider in this festive take on the classic screwdriver.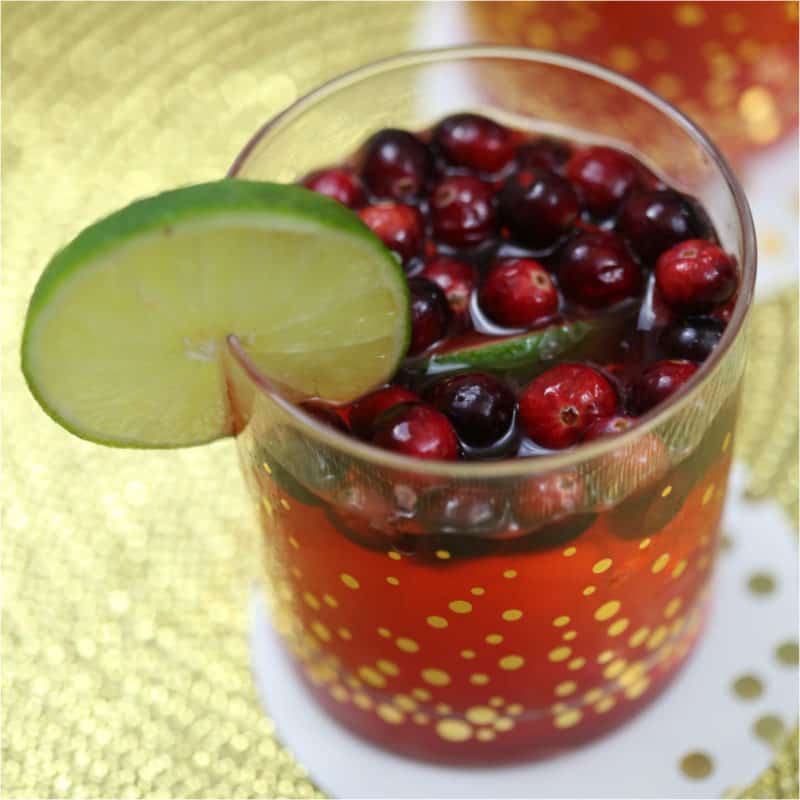 Ingredients: Plain or Cranberry Vodka, Ginger Ale or Cranberry Splash Soda, Cranberries and Lime Slices, Ice
The Cranberry Lime Cocktail is the ideal blend of citrus, sweet, and tart.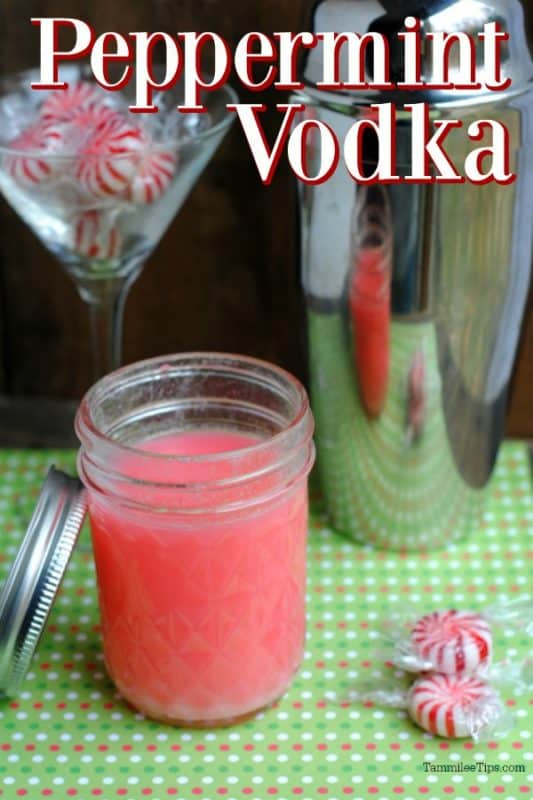 Ingredients: Vodka, Peppermint Candies
Our homemade peppermint vodka is a refreshing yet festive treat. Even better, only vodka and peppermint candies are needed to make it.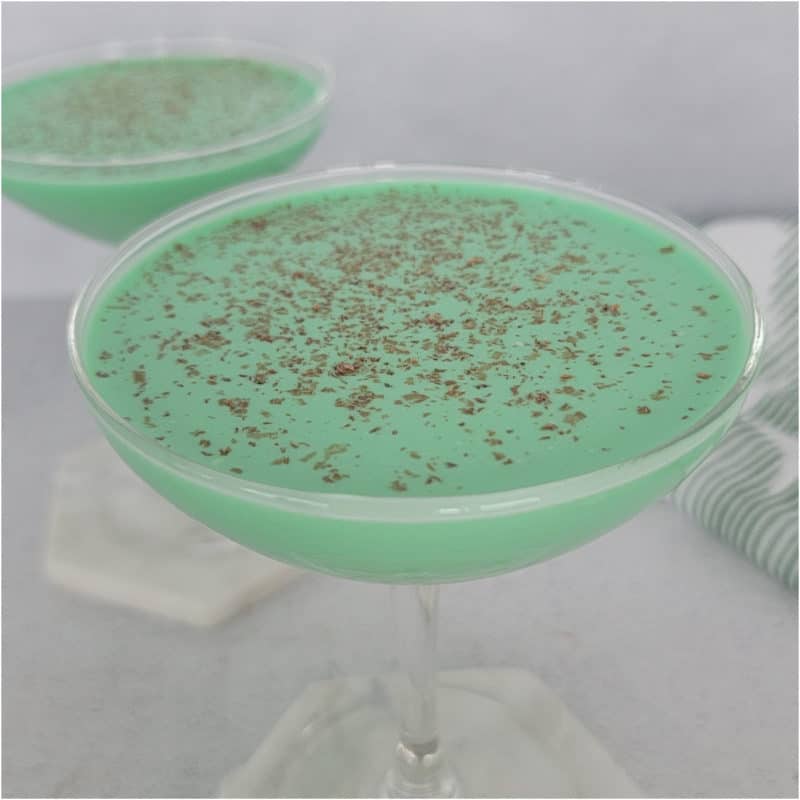 Ingredients: Crème de Cacao, Crème de Menthe, Heavy Whipping Cream
This creamy green cocktail has a fantastic chocolate peppermint flavor. My husband thinks I am crazy for thinking the grasshopper cocktail is a Christmas Cocktail but I love the peppermint chocolate flavor and green color.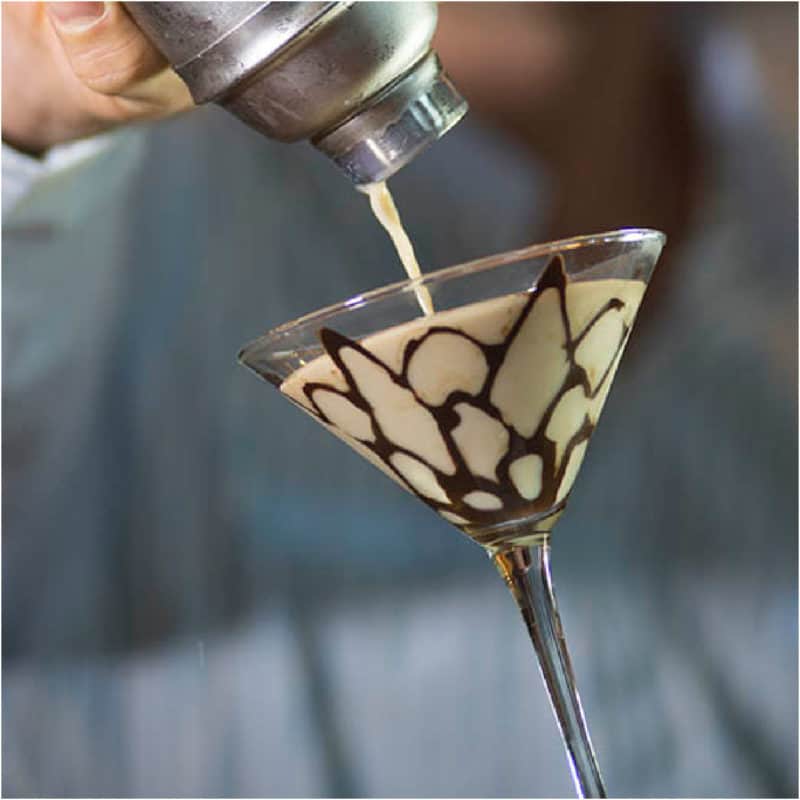 Ingredients: Malibu coconut rum, Irish Cream, Frangelico, Peach Schnapps, Amaretto, Butterscotch Schnapps
This dessert martini is a chocolate lovers dream cocktail. Make a chocolate design on the glass to make it even more fun.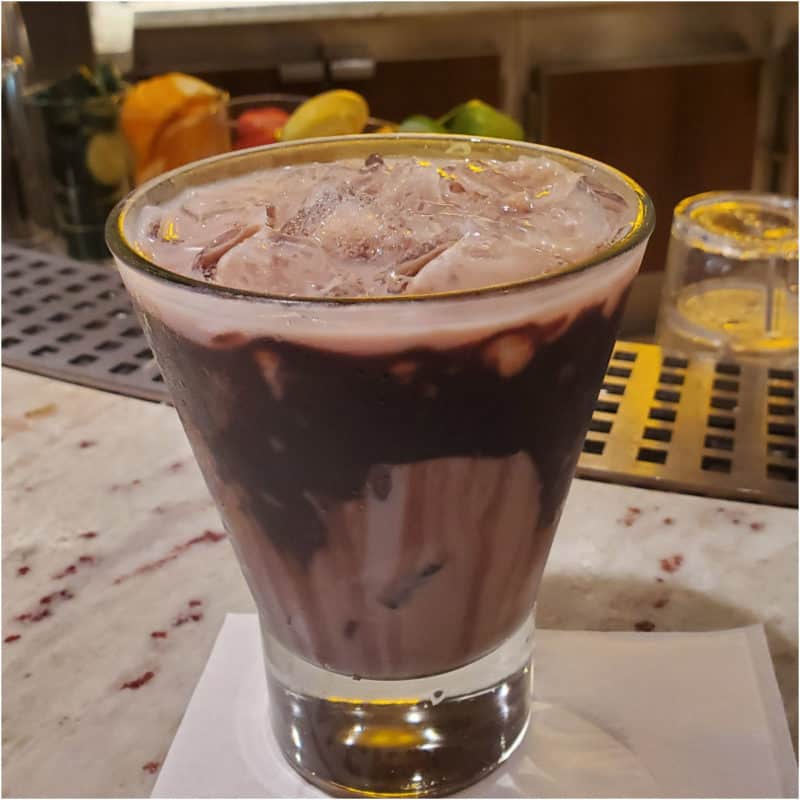 Ingredients: Vanilla Rum, Amaretto, Irish Cream, and Dark Creme de Cacao
This adult chocolate milk cocktail is the perfect fun twist on classic cookies and milk for Santa.
Boozy Christmas Hot Chocolate
A steaming cup of rich hot chocolate warms winter-weary souls. Here are our favorite boozy cocoa recipes.
These recipes can be made with Crockpot Hot Chocolate and/or Crockpot White Hot Chocolate, homemade hot chocolate, or a store mix.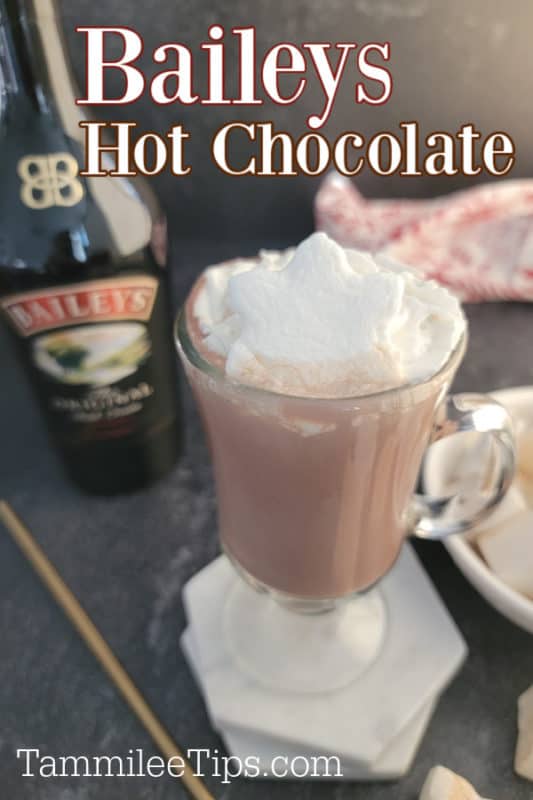 Ingredients: Hot Chocolate Mix Envelope, Milk, Bailey's Irish Cream
Bailey's transforms packaged hot cocoa into a decadent delight. Add marshmallows and whipped cream for an extra treat.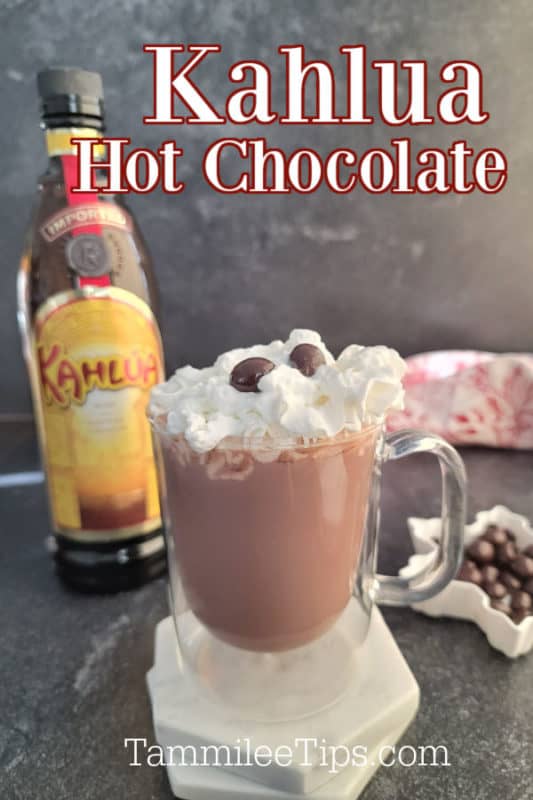 Ingredients: Hot Chocolate Mix Envelope, Milk, Kahlúa Coffee Liqueur
While this boozy hot chocolate uses packaged hot cocoa mix, you can replace this with any Mexican hot chocolate brand, such as Abuelita, for south-of-the-border flair.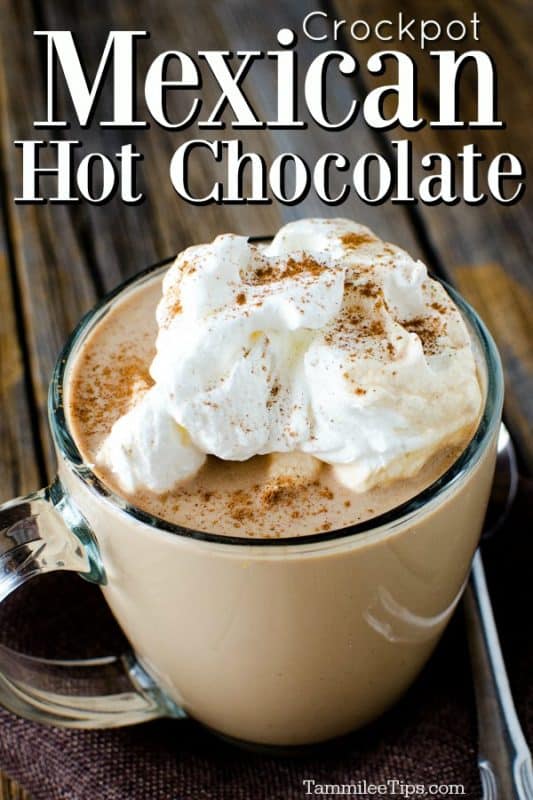 Ingredients: Heavy Whipping Cream, Half and Half, Whole or 2% Milk, Boiling Water, Vanilla Extract, Instant Coffee, Ground Cinnamon, Milk Chocolate, Dried Ancho Chili
The ancho chili enhances the cocoa in this crockpot hot chocolate recipe. Add in Tequila or Fireball.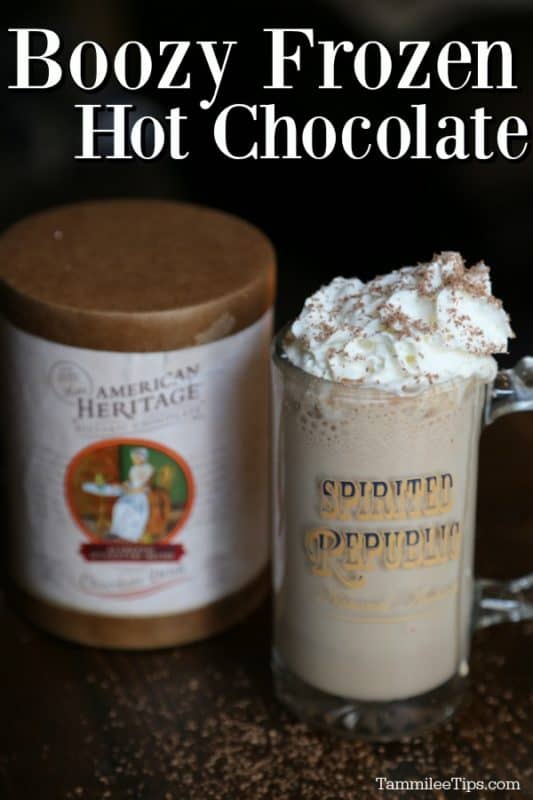 Ingredients: Milk, Water, American Heritage Chocolate Drink Mix, Coffee Ice Cream, ½ Cup Ice, Irish Cream of Kahlúa Based on Preference
This boozy frozen hot chocolate is one of our favorite takeaways from our weekend in Washington, DC courtesy of American Heritage Chocolate. It is also perfect for warming up during the cooler months.
Christmas Eggnog Cocktails
Creamy and delicious eggnog is the perfect accompaniment to many base spirits and liqueurs. From our family to yours, here are our favorite ways to use this seasonal dairy delight.
Make our Eggnog Whipped Cream for a really fun garnish!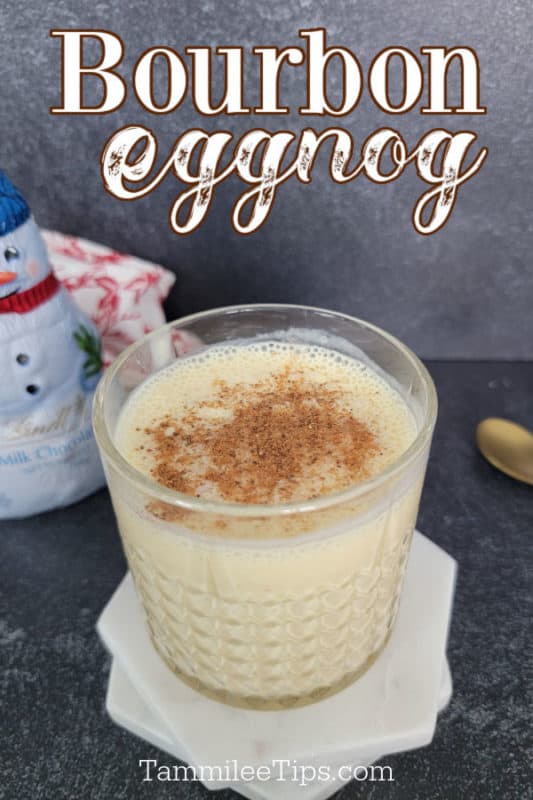 Ingredients: Eggnog, Bourbon, Ground Nutmeg for Garnish
In this festive two-ingredient cocktail, the smooth vanilla and caramel notes of American bourbon make eggnog shine.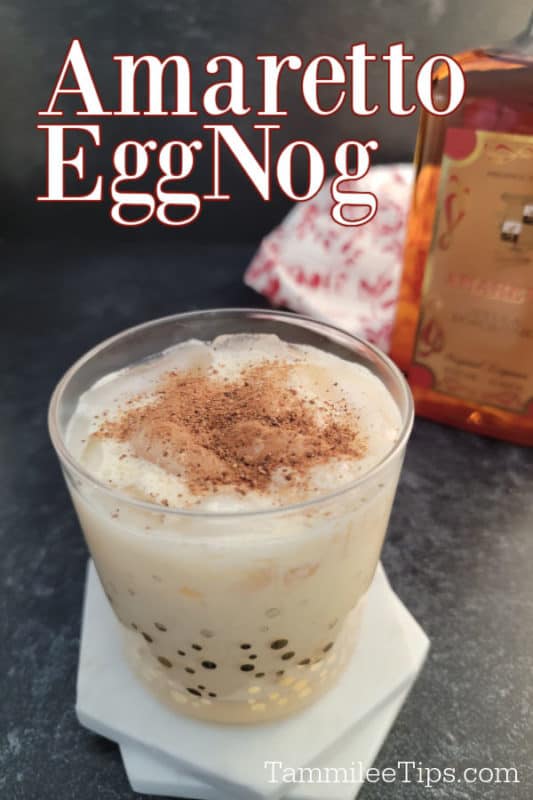 Ingredients: Amaretto, Eggnog
Mamma mia, does amaretto make eggnog sing! Enjoy this creamy almond eggnog cocktail with a dash of nutmeg or cinnamon for added warmth.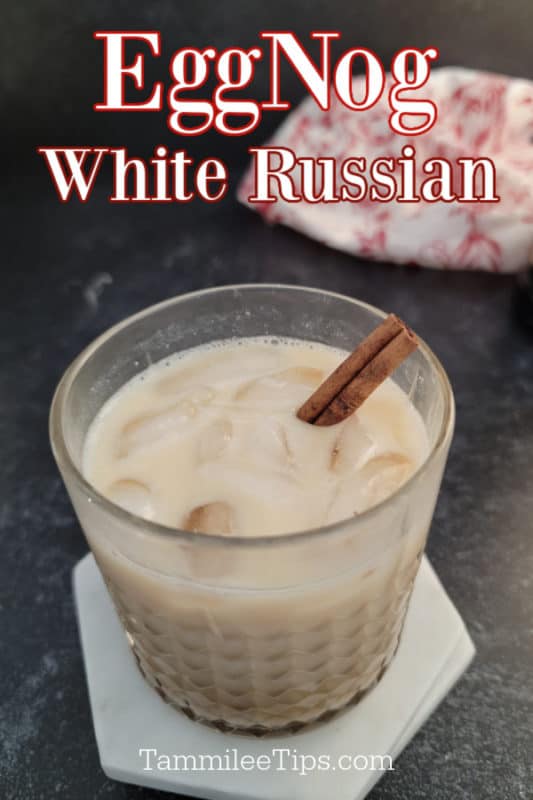 Ingredients: Kahlúa Coffee Liqueur, Vodka, Eggnog
The addition of vodka turns our Eggnog Mudslide into the Eggnog White Russian. The 2:1 ratio of liquor and mixer will warm spirits on a cold winter night.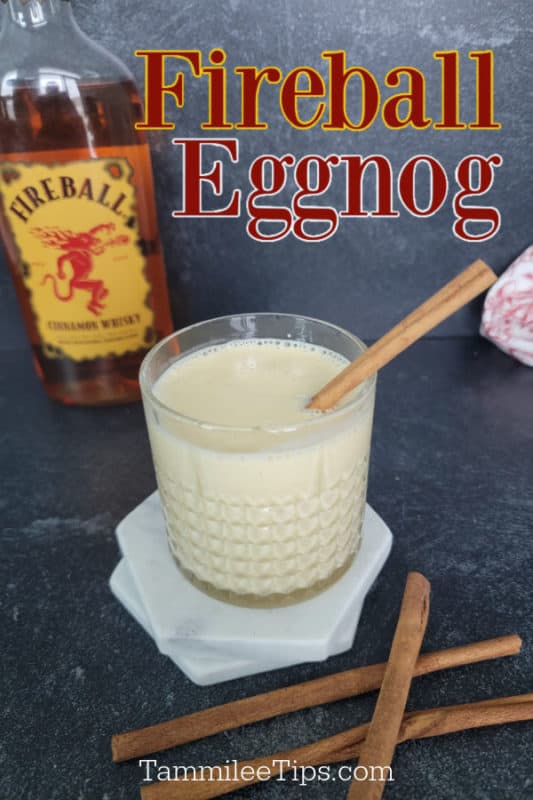 Ingredients: Fireball Whisky, Eggnog, Cinnamon Sticks for Garnish
Creamy eggnog and warmly spiced Fireball combine to make a comforting winter holiday cocktail.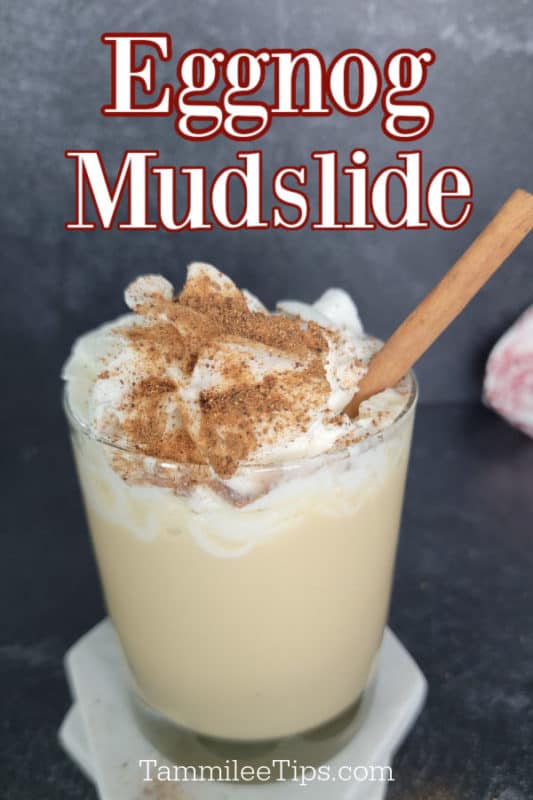 Ingredients: Kahlúa Coffee Liqueur, Vodka, eggnog; Whipped Cream and Ground Nutmeg for Garnish
Our seasonal twist on the classic dessert cocktail uses eggnog instead of heavy cream or half and half.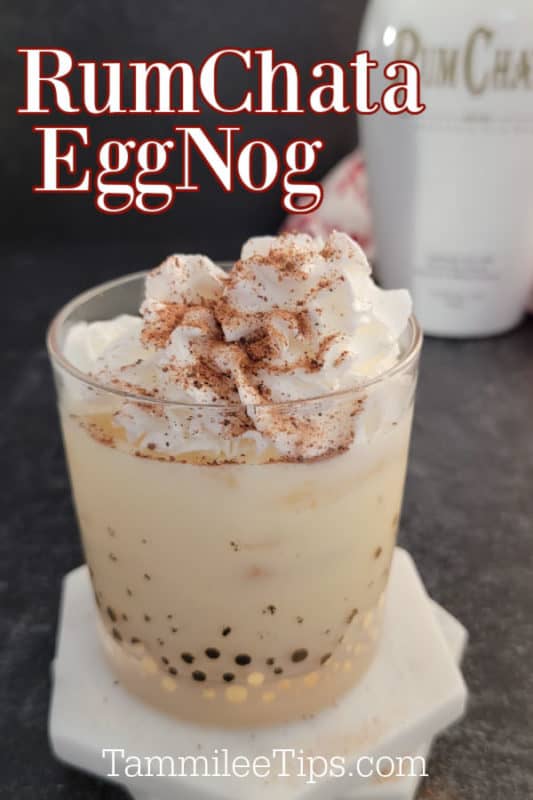 Ingredients: RumChata, Eggnog; Whipped Cream and Ground Nutmeg for Garnish
The cinnamon rice milk goodness of RumChata combines with eggnog to create a memorable holiday beverage.
Christmas Shots
Toast to good times past, present, and future with these holiday shooters.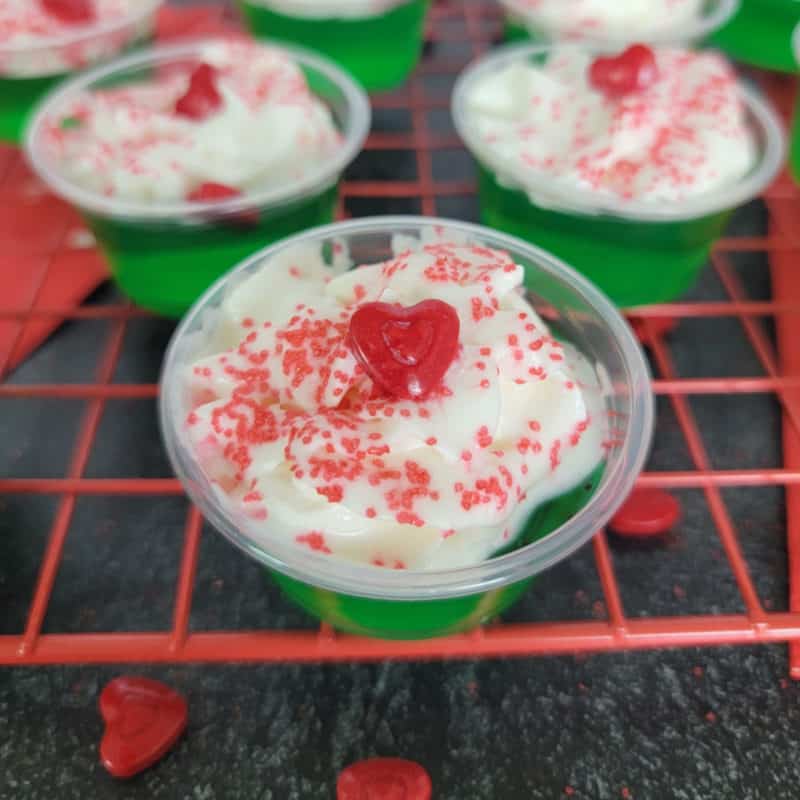 Ingredients: Green Jello, Boiling Water, Vanilla or Plain Vodka, Cold Water; Whipped Cream, Red Heart Candies, Sprinkles for Garnish
Inspired by the Grinch movies, these red and green jello shots look stunning on any holiday cocktail party platter.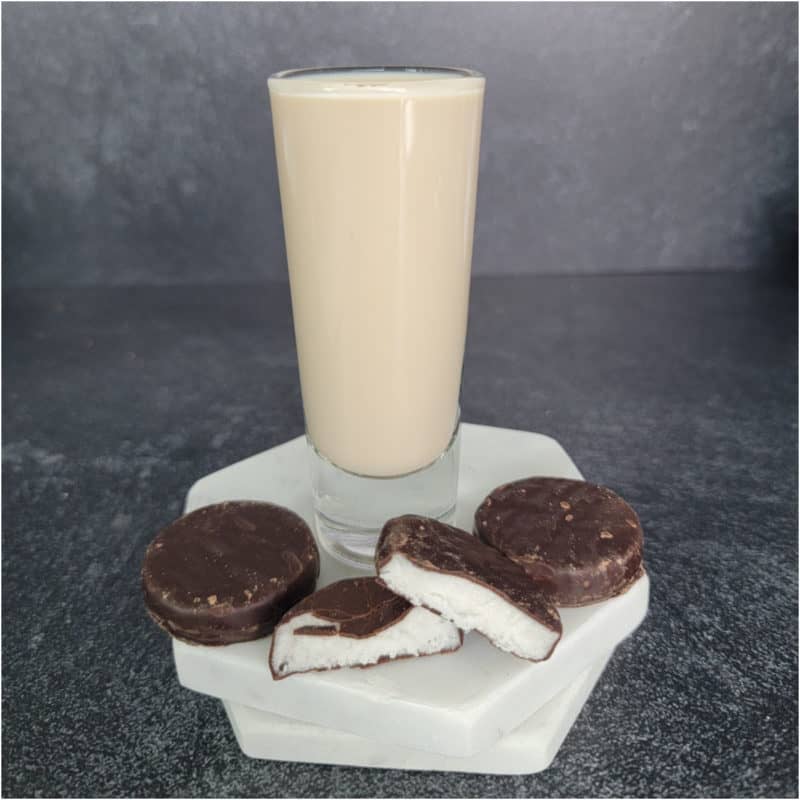 Ingredients: Crème de Cacao Liqueur, Peppermint Schnapps, Bailey's Irish Cream
This wintry three-ingredient shot tastes just like a peppermint patty candy.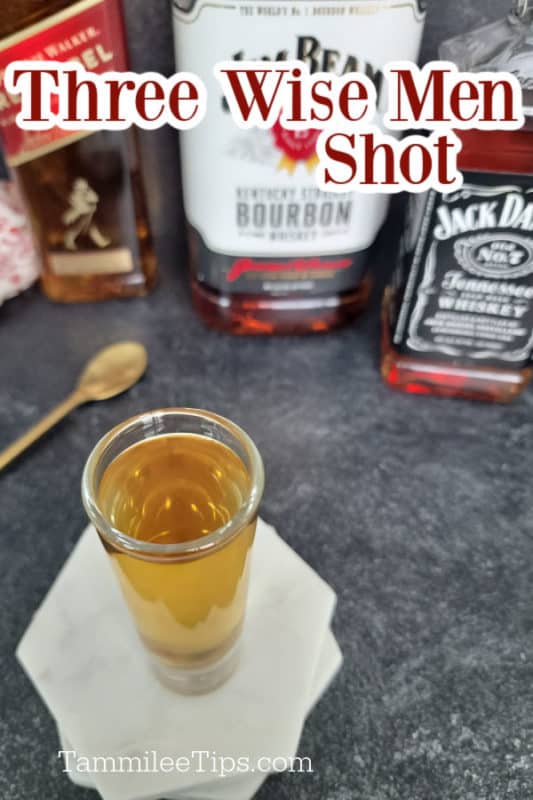 Ingredients: Jim Beam Bourbon Whiskey, Jack Daniels Tennessee Whiskey, Johnnie Walker Scotch Whisky
What happens when a Kentuckian, a Tennessean, and a Scotchman walk into a bar? All jokes aside, feel free to use your preferred regional whiskeys in this three-spirit shot.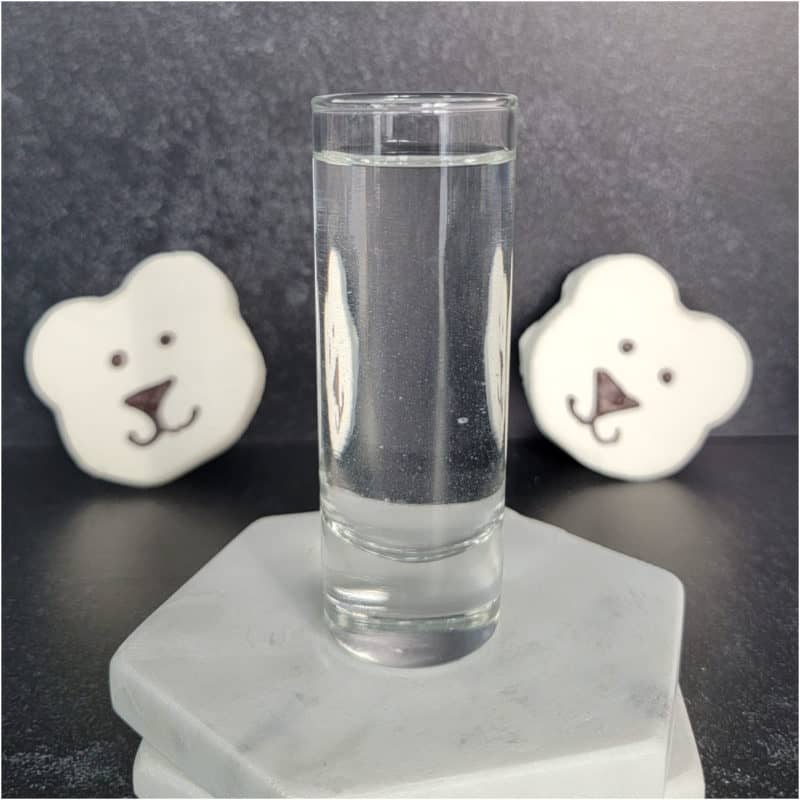 Ingredients: White Crème de Cacao, Peppermint Schnapps
Don't let the Polar Bear Shot's clear color deceive you - it packs a punch of chocolate peppermint delight that is perfect for your next winter party.

Ingredients: Crown Royal Canadian Whiskey, Amaretto, Cranberry Juice
This fun red cocktail shot tastes amazing and is so easy to make.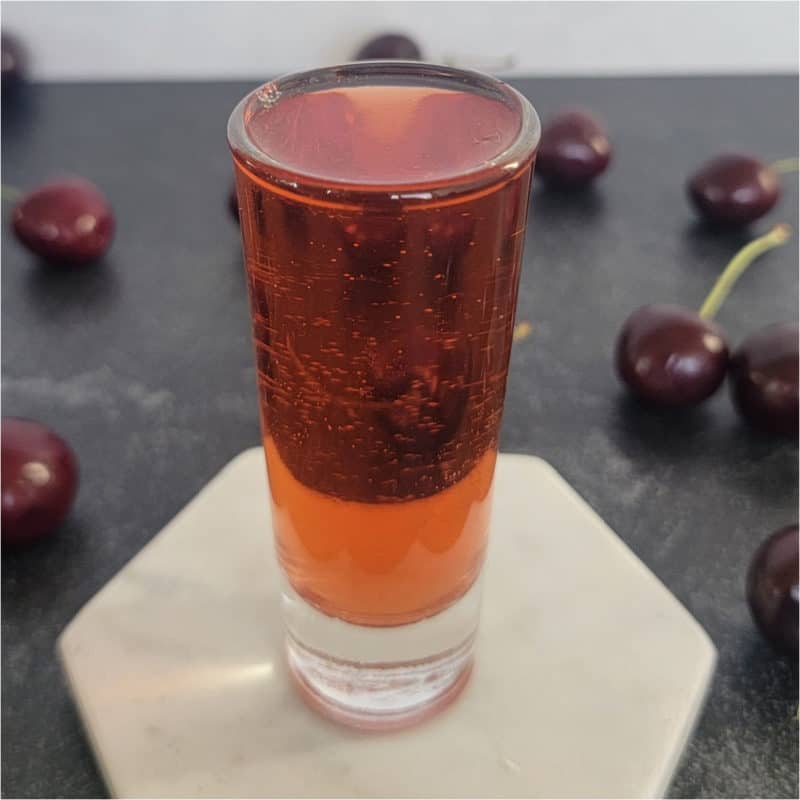 Ingredients: Grenadine, Cherry vodka, and Red Bull Energy Drink
This fun cherry shot is the perfect red cocktail for Christmas. Packed with flavor and easy to make.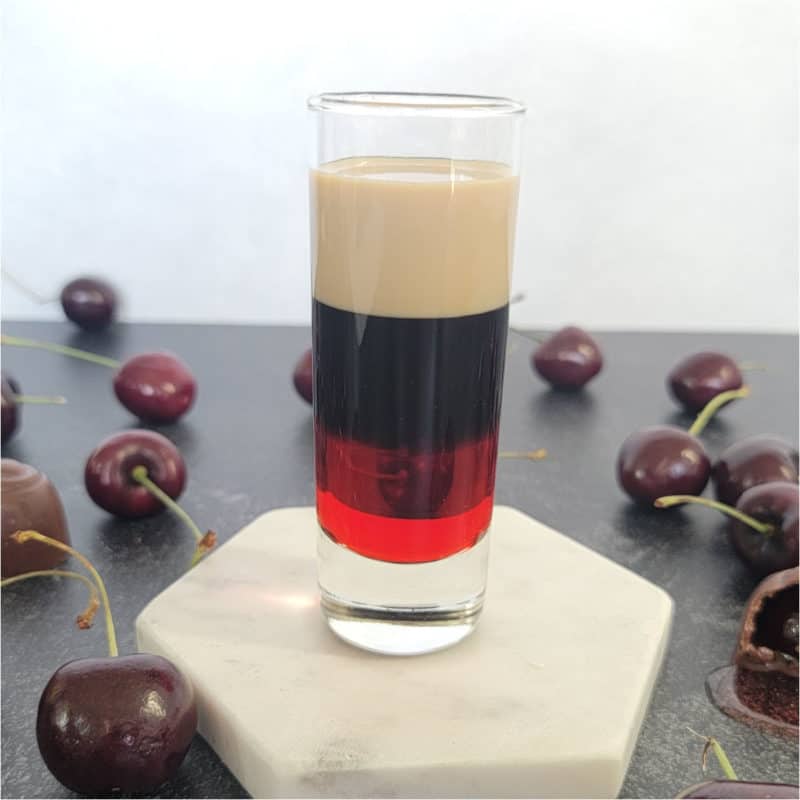 Ingredients: Grenadine, Kahlua Coffee Liqueur, Bailey's Irish Cream
This layered cocktail shot is easy to make and tastes amazing. We always had at least one box of classic chocolate covered cherries at Christmas.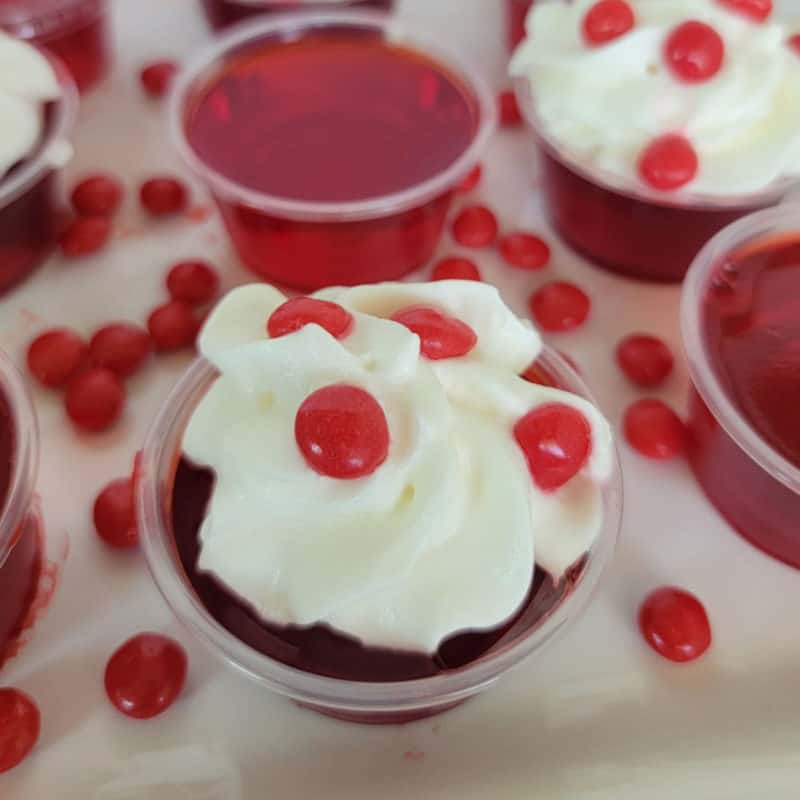 Ingredients: Cherry Jello, Fireball Cinnamon Whisky, Garnished with Red Hots and Whipped Cream.
The combination of cherry and Fireball Cinnamon whiskey is perfect for enjoying at a Christmas party!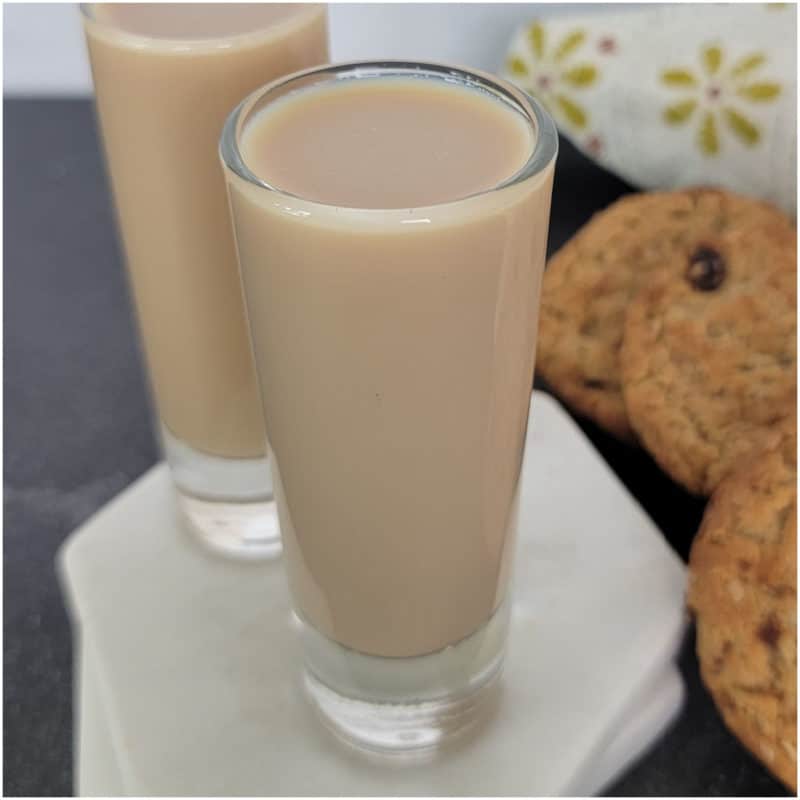 Ingredients: Baileys Irish Cream, Butterscotch Schnapps, Kahlua, Fireball
A fun twist on leaving Santa cookies and milk you can instead leave a cookie inspired cocktail shot.
Cocktail Tools
If you are building out your home bar here are some of our favorite cocktail tools.
Ice Cube maker - This ice cube maker produces the most amazing cubes of ice perfect for cocktails. It easily fits in the freezer and you can make up to 3 trays of round ball ice at a time.
2 ounce shot glasses - We love these 2 oz shot glasses especially for layered shots.
Bar Spoon - Bar spoons help to create layers in the cocktail shot. They fit perfectly into the cocktail shot glass.
Cocktail Shaker – This cocktail shaker comes with a fantastic set of tools
Stemless Martini Glasses - These stemless martini glasses are fantastic.
Martini Glass - We like the look of the classic martini glass
OXO angled jiggers - these are our go-to measuring tools for cocktails. They work perfectly for pouring in layers for cocktails.
Copper Mule Mugs  - Copper Mule Mugs are the classic way to serve Moscow Mules. The copper mugs keep them nice and cold and look amazing.
Cute Coffee Mugs - We really like the clear insulated coffee mugs that show off how epic your drink looks.
Sharp Knife - to cut  lime wedge and lemon wheels.
Alcohol content depends on the products used.