After doing a ton of hamburger crock pot recipes I decided to make John his favorite thing…chicken wings.
But I decided to make them in the crock pot so we could continue our spree of crock pot recipes.  The crock pot is just so perfect for this time of year. With the craziness of the holidays and the fact it is getting stupid cold out I love being able to prep dinner in the morning and have it ready when we want it.
I also love that I don't have to spend hours in the kitchen trying to get everything done. There are so many fun holiday events right now let alone all of the good tv that I just don't want to be stuck in the kitchen all day.
These Crock Pot Spicy Mango Jerk Wings are super easy to make and taste great. You can make them as spicy as you like. I always start out sort of spicy and then amp it up depending on who will be enjoying them.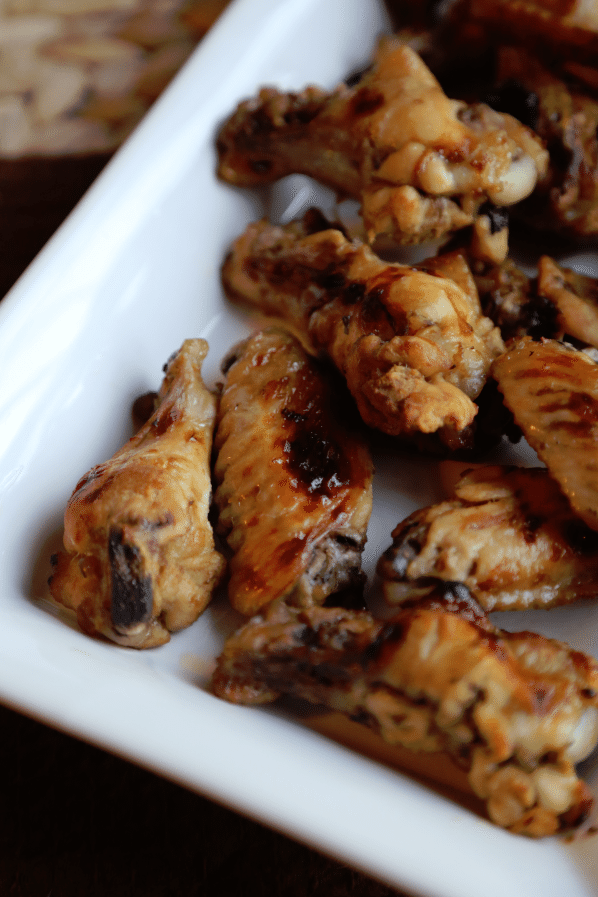 Crock Pot Spicy Mango Jerk Wings…