As a member of the Mom It Forward Blogger Network, I am being compensated by MIRACLE WHIP for my participation in this campaign. All opinions expressed are my own.
Celebrate Labor Day and add some sizzle to your last summer bash by serving a sweet & tangy twist on a party favorite featuring the bold, tangy flavor of MIRACLE WHIP.
This Creamy Spinach Artichoke Dip is the perfect end of summer recipe!  Oh my goodness can we just take a second and take in the fact that it is the end of summer! What happened? It feels like just yesterday we were sharing these MIRACLE WHIP Cabbage and Pineapple Slaw Burgers and rejoicing that summer was finally here. Now we are talking about end of summer bashes…….I don't even want to start thinking about holiday planning just yet!
So it is time to make sure that we truly celebrate every last moment of summer we possibly can!
Serve MIRACLE WHIP Creamy Spinach & Artichoke Dip, a dip you can make in a snap, and kick your recipe up a notch with the unique, one-of-a-kind creamy blend of sweet and tangy!
The combination of MIRACLE WHIP, spinach and spicy chipotle peppers turns a classic dip into a game-changer.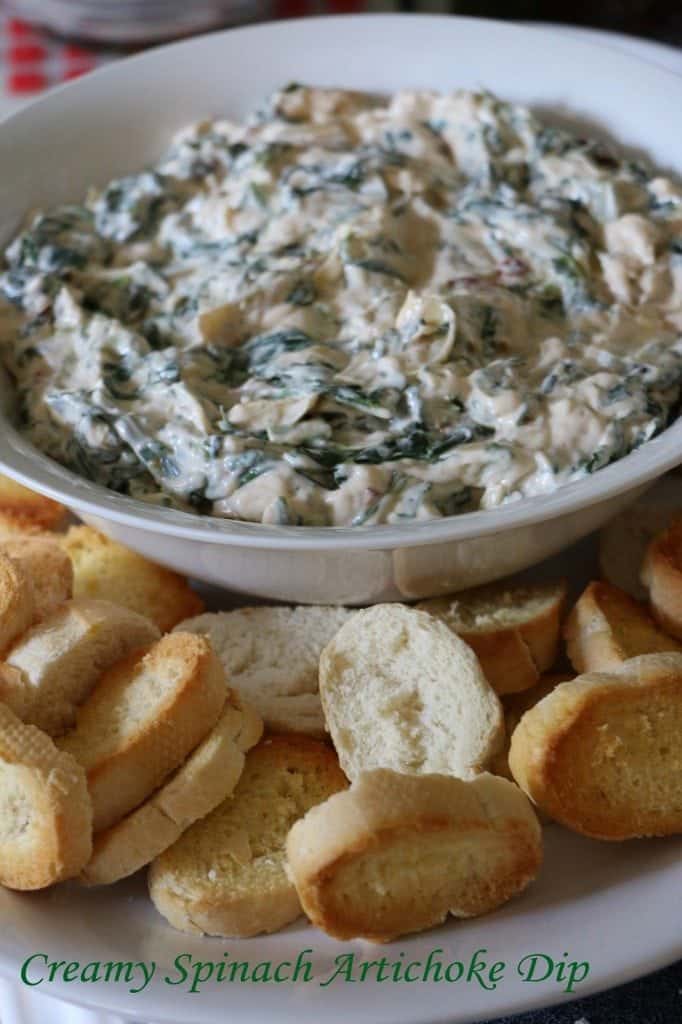 I made this dip for a barbecue potluck we were going to and it was a hit! Every time I looked there were people enjoying bites of the Creamy Spinach Artichoke Dip.
One thing I would recommend is bringing a lot of bread slices. I only brought one baguette worth of bread slices and we ran out. Everyone improvised and used chips and a spoon to enjoy the dip….