This post brought to you by American Frozen Foods Institute and the Frozen Food Roundtable. All opinions are 100% mine.
Today I am super excited to share with you Chicken and Waffles with Spicy Dipping Sauce…..
One of the reasons I am so excited to share this recipe is that John made it! Yes my dear amazing Husband made this recipe and it turned out fantastic.
I asked him for his ideas on making a great appetizer just using what we had in the freezer. As we gear up for football season and holiday get togethers I thought it would be fun to highlight recipes that can be made with items already in the freezer.
We love using the freezer to stock up on food and know that we can easily whip something up when guests come over.
There are some great benefits of frozen foods that include not just being stocked up for guests and last minute get togethers.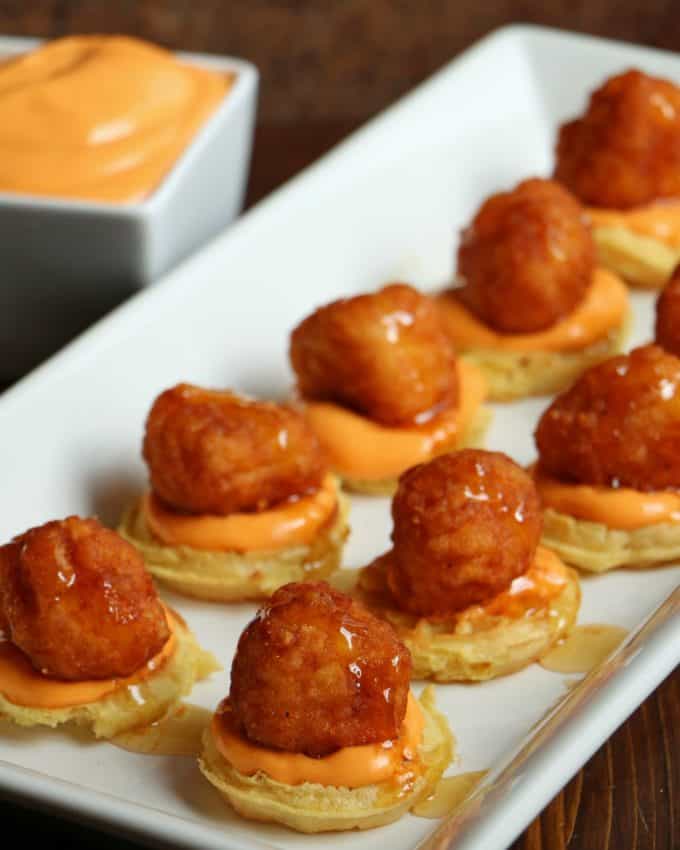 To make the Chicken and Waffles we used EGGO Mini Waffles and Frozen honey barbecue boneless chicken wings that we had in the freezer. We also used some honey to drizzle over the top….