I know you are thinking that it is May and I have lost my mind sharing this Crock Pot Pumpkin Soup Recipe. That it is no longer pumpkin spice latte season and pumpkin is out. Trust me I get it!
I made this Crock Pot Pumpkin Soup Recipe for John's grandmother since she loves anything pumpkin. I figured since I had it made and ready I might as well photograph it and share it. Because maybe there are other people out there that love pumpkin soup in the Spring.
If you only love pumpkin soup in the Fall feel free to pin this recipe now and walk away until the leaves are changing and the summer sun has faded. My feelings won't be hurt. I truly understand that some things have seasons and pumpkin soup may be one of those things.
If you are someone who loves pumpkin any day of the year than this recipe is perfect for you today! It is super easy to make and tastes amazing!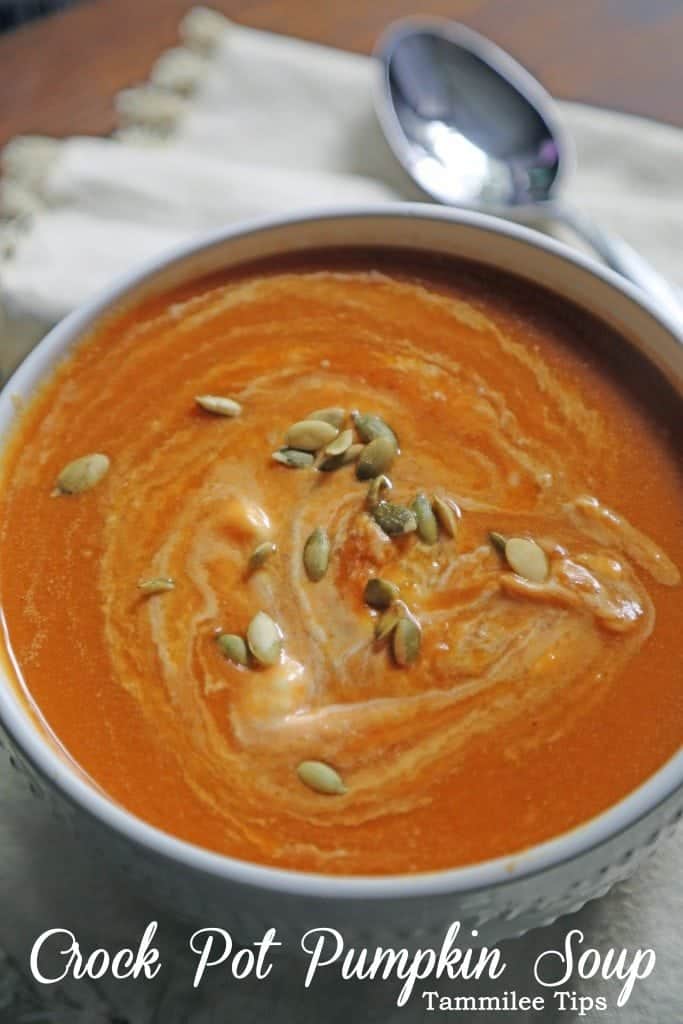 Crock Pot Pumpkin Soup Recipe
Ingredients
1/2 cup pumpkin seeds
1 medium onion, chopped
1 tsp salt
1/2 tsp chili powder
1/2 tsp pepper
2 cans pumpkin puree, 29oz each
4 cups chicken broth
3/4 cup apple cider
1/2 cup whipping cream or 1/2 and 1/2
Directions
1. Coat crock pot with non-stick spray
2. Cook onions for 3 minutes until translucent, stir in salt, chili powder, and pepper. Transfer to crock pot
3. Whisk in pumpkin, chicken broth, and apple cider into crock pot until smooth
4. Cover and cook on high for 4 hours
5. Turn off heat, remove lid and whisk in cream
6. Garnish with sour cream and pumpkin seeds
Optional – you can also add bacon to this recipe
Pumpkin seeds may be sold as Pepitas in the grocery store. I found them in the produce area on a rack.
Enjoy!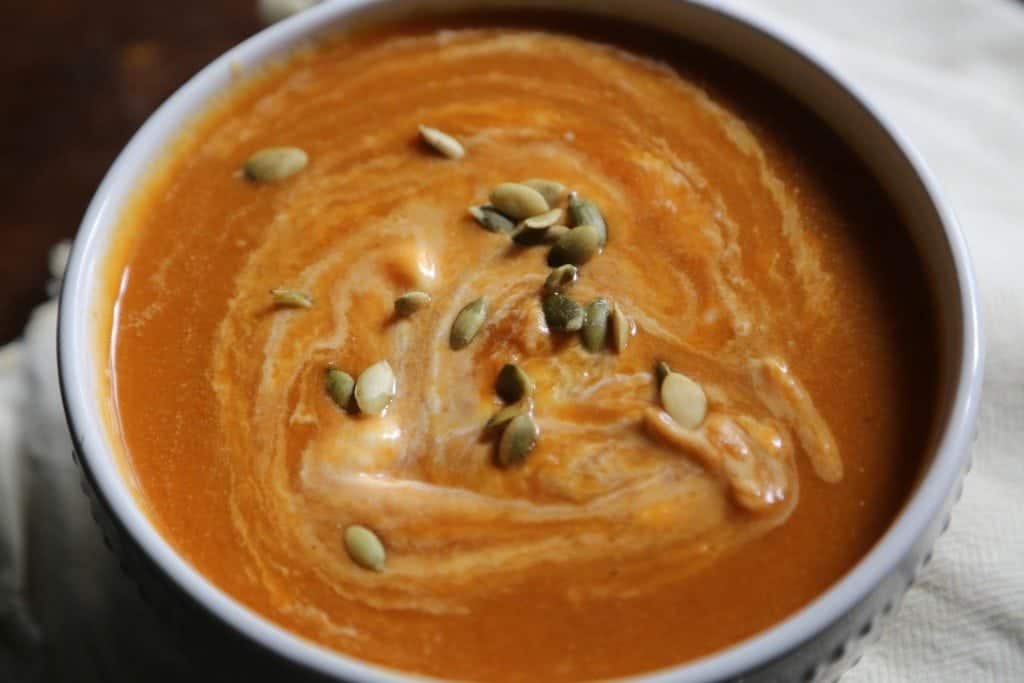 We use either the Hamilton Beach Set 'n Forget Programmable Slow Cooker, 6-Quart
or Crock-Pot 5-Quart Slow Cooker
for all of our crock pot recipes
Do you love recipes? Check out our copy cat recipes, dessert recipes, and our Crock Pot Recipes.

Follow Tammilee Tips's board Tammilee Tips Recipes on Pinterest.