Woohoo! It is finally SUMMER! Time to raise a summer cocktail in the air and cheer for warm weather, sunny days, barbecues, picnics, and every single fantastic thing about summer!
It feels like this summer was a long time coming. I don't know about your area but getting a warm sunny day has been a process here in Spokane. Oh my!
I am so excited to mix up some great summer cocktail recipes and enjoy them on the deck this summer.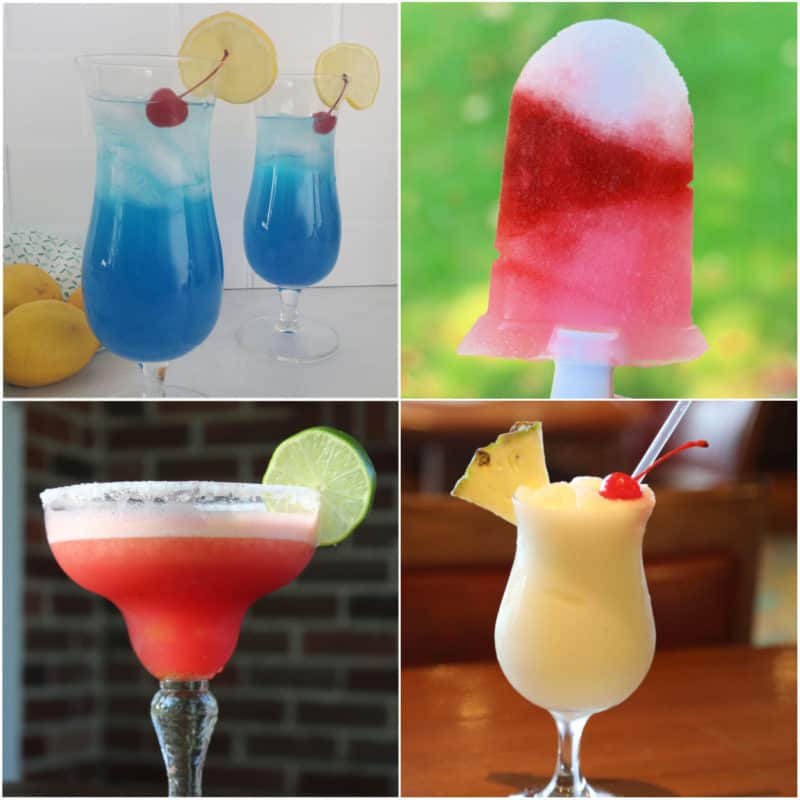 Best Summer Cocktails
Whether you are looking for a classic cocktail, sangria, or something new this list has the perfect summer cocktail.
Grab the tonic water, club soda, simple syrup, grapefruit juice, lemon juice, gin, agave syrup, ice, and get ready to pour a delicious summer drink.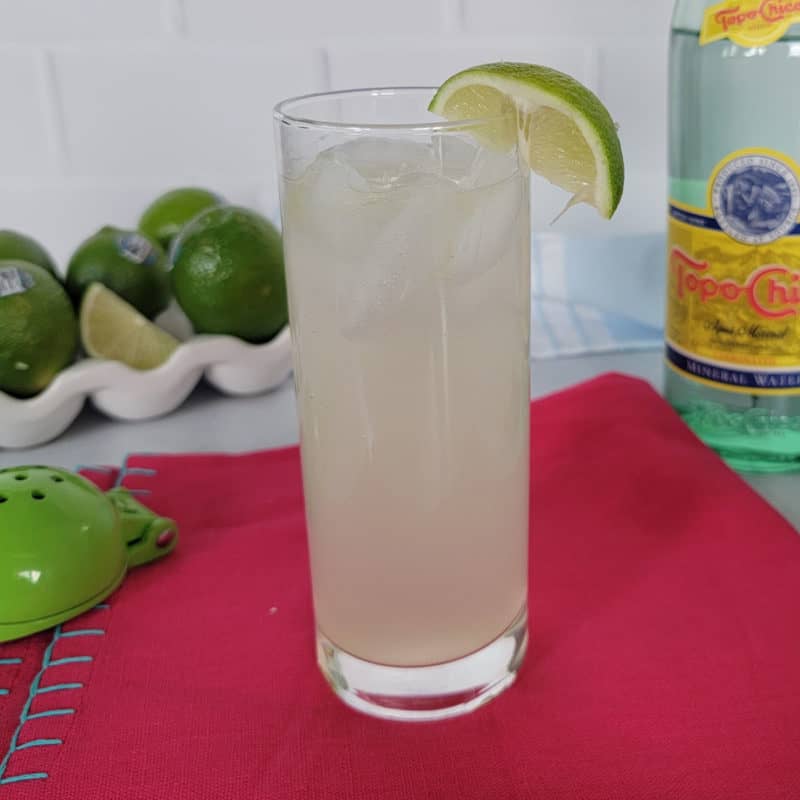 Easy Ranch Water Drink Cocktail is the unofficial cocktail of summer! It is quick and easy to make and tastes amazing. Made with Topo Chico, Lime Juice, and Tequila you will love how refreshing this cocktail tastes.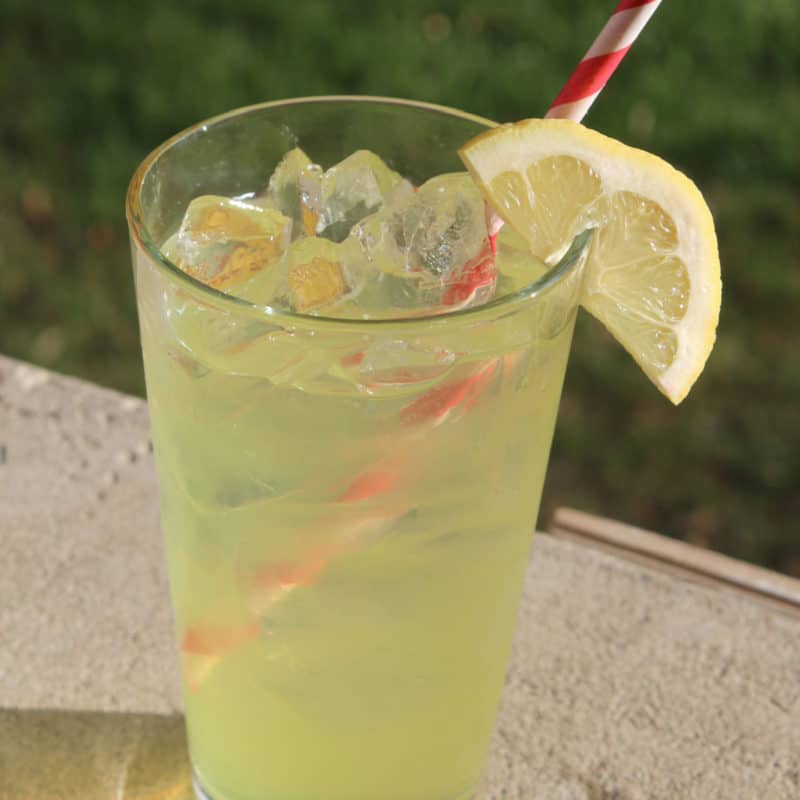 While we love making trips to our favorite restaurants, there's something seriously satisfying about enjoying our favorite restaurant cocktails, like this smooth, refreshing, and boozy Chili's lemonade, without leaving the house or worrying about getting home.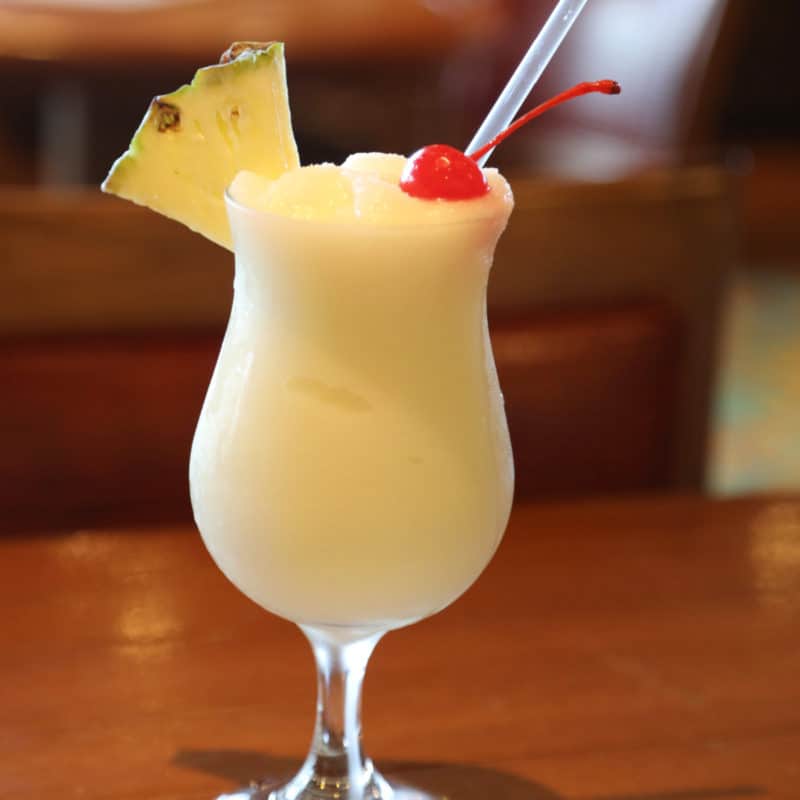 National Piña Colada Day may fall on July 10, but we'll raise a glass to this classic rum, coconut, and pineapple juice cocktail on any summer day.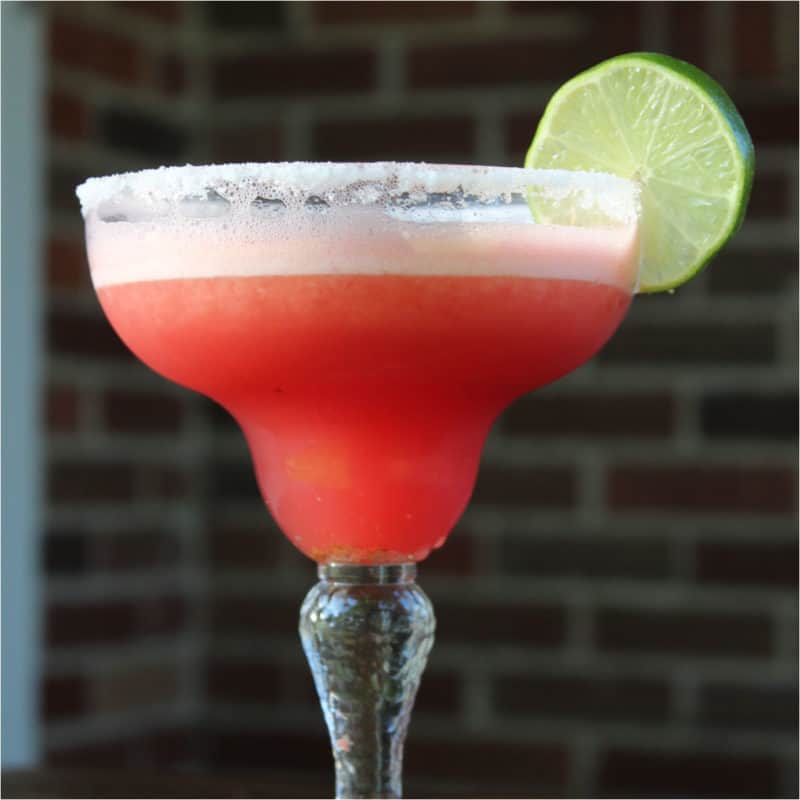 We love cocktails that are effortless to throw together so that we can spend more time enjoying them, along with the summer weather. This delicious margarita requires only three ingredients - watermelon, tequila, and triple sec!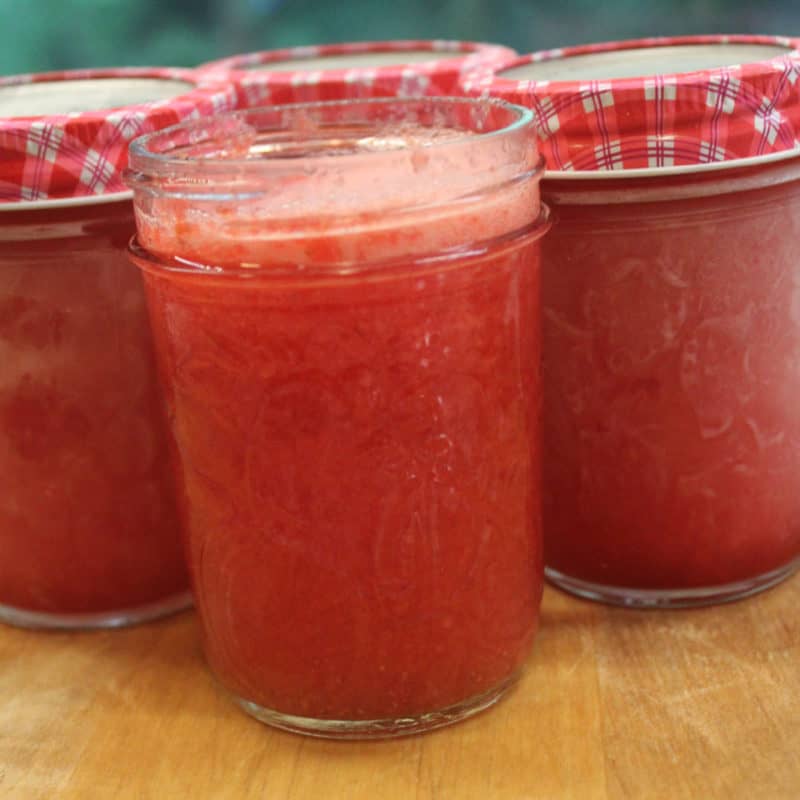 We love making multiples of these make-ahead-friendly strawberry margaritas and storing them in containers until it's time to drink. There's nothing like pulling a fresh margarita from the fridge anytime the craving hits!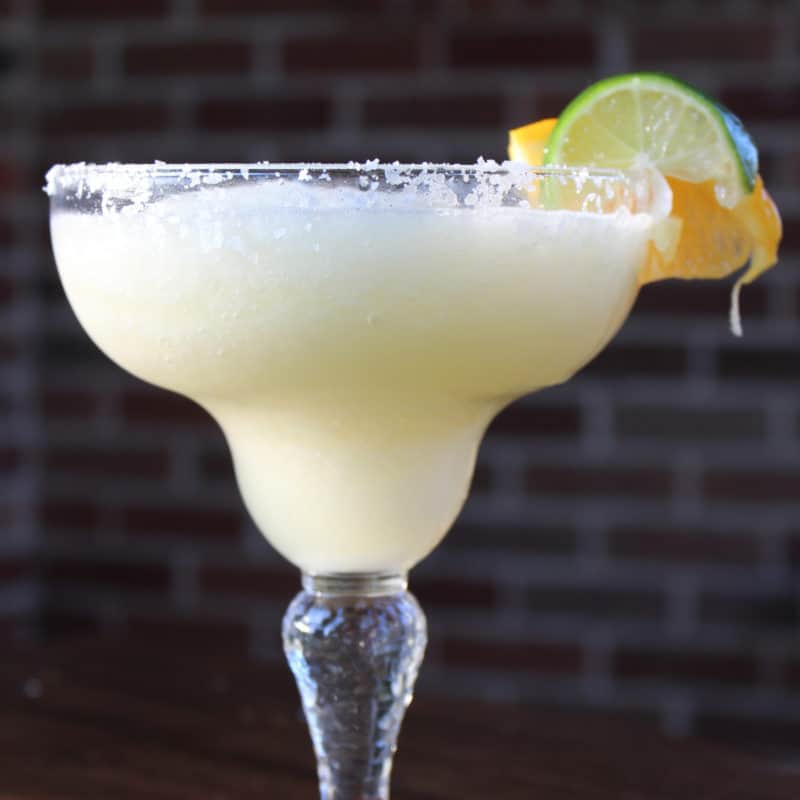 I didn't know what an epic addition wine would be to a margarita until discovering this recipe in the 200 Easy Mexican Recipes Cookbook. I am a total convert after trying it for the first time.
Salt or sugar rim works perfect for this margarita.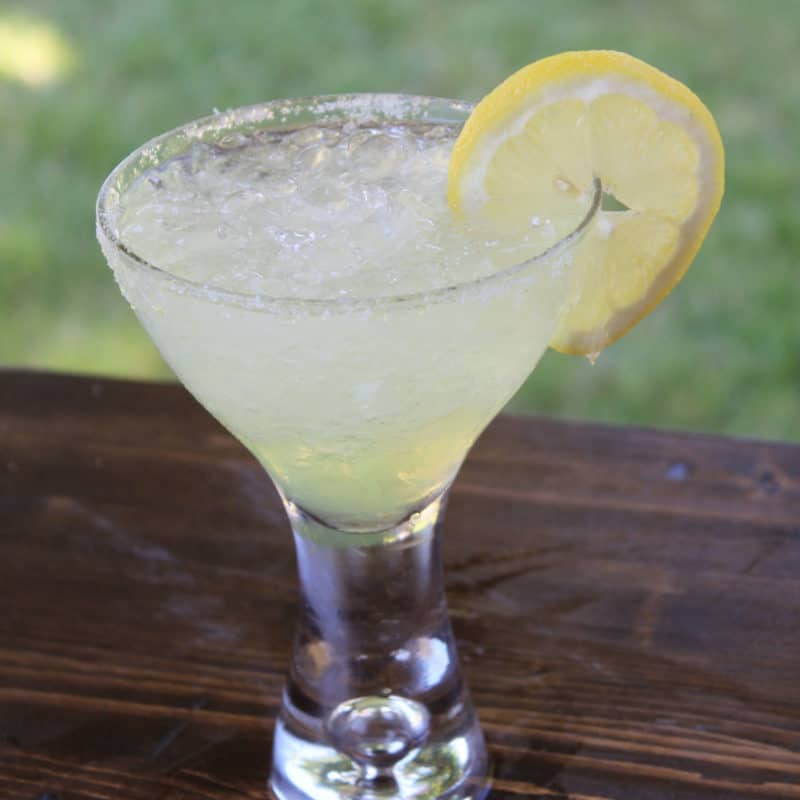 We used Smirnoff Sorbet Light Lemon, one of the brand's reduced-calorie flavored vodkas, to make this fun twist on a snow cone. This cocktail was also one of our first experiments with making shaved ice with a snow cone machine.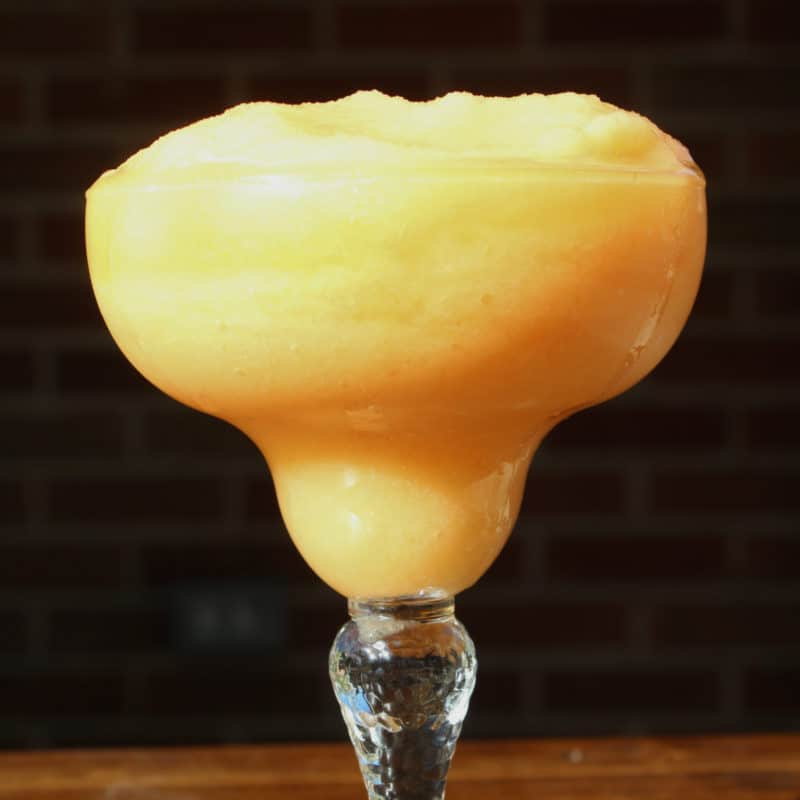 This fruity cocktail is for you if biting into a fresh, juicy peach as you sip on a drink brings you joy. While you can make it with frozen peaches, it's an excellent way of taking advantage of fresh summer peaches.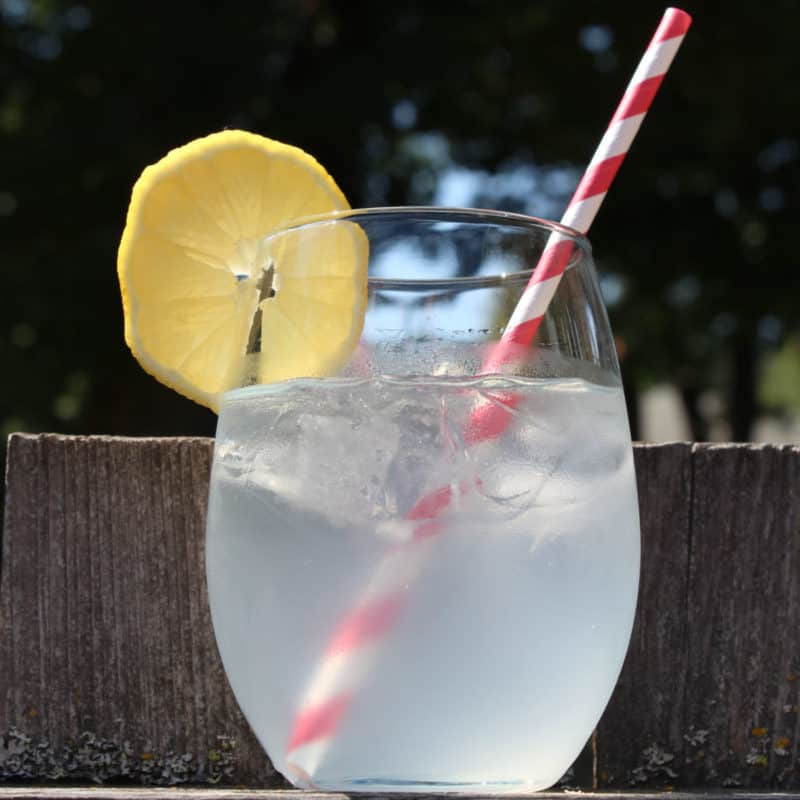 Thanks to Smirnoff Sorbet Light Mango Passion Fruit, you can indulge in a second round of this summery lemonade cocktail that clocks in at just under 100 calories per serving without worrying about working it off the next day.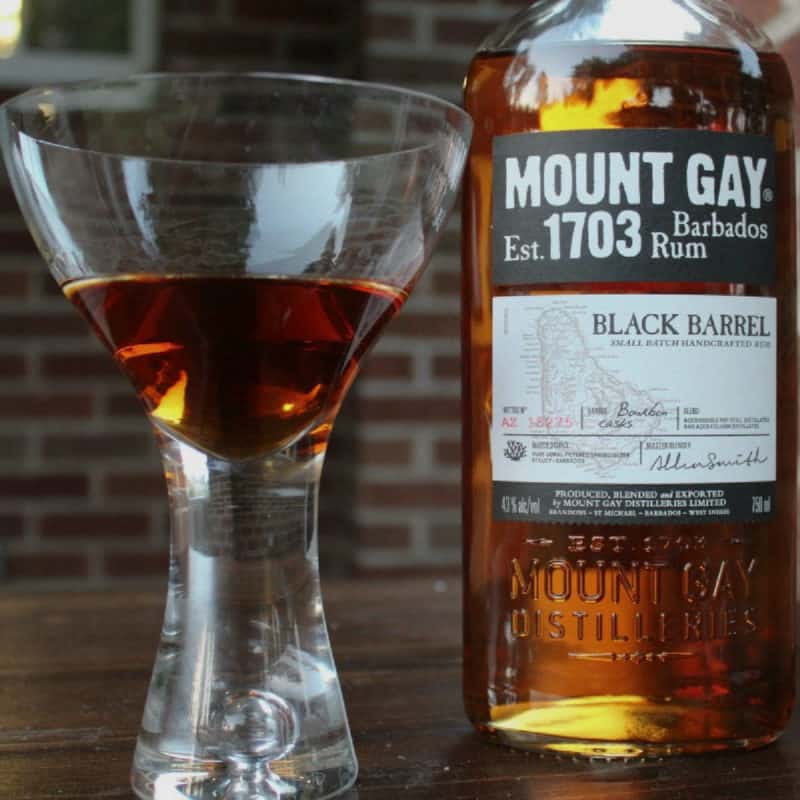 This twist on an old-fashioned is for you if you're a dark spirit drinker but need a go-to summer cocktail. The rum we use in this cocktail is aged in toasted oak barrels and finished in charred bourbon oak barrels for a spirit that lets you enjoy the best of both worlds, no matter the time of year.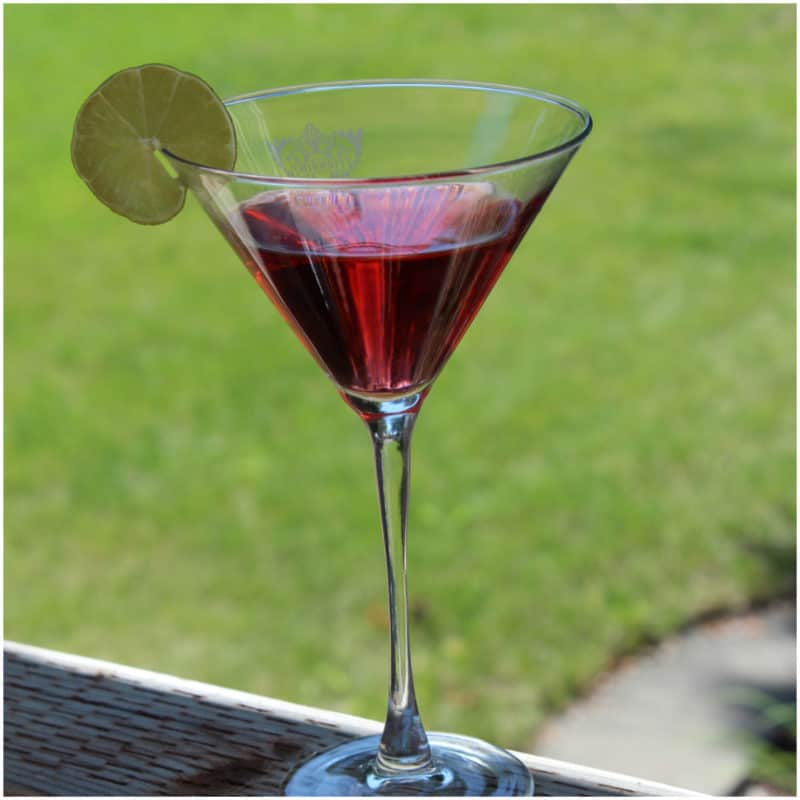 Cocktails are notorious for being high-calorie, especially once you get to those containing many add-ins. Smirnoff Light Sorbet Raspberry Pomegranate gives this yummy two-ingredient beverage the taste of a cosmopolitan, only much more guilt-free since each serving contains just 93 calories.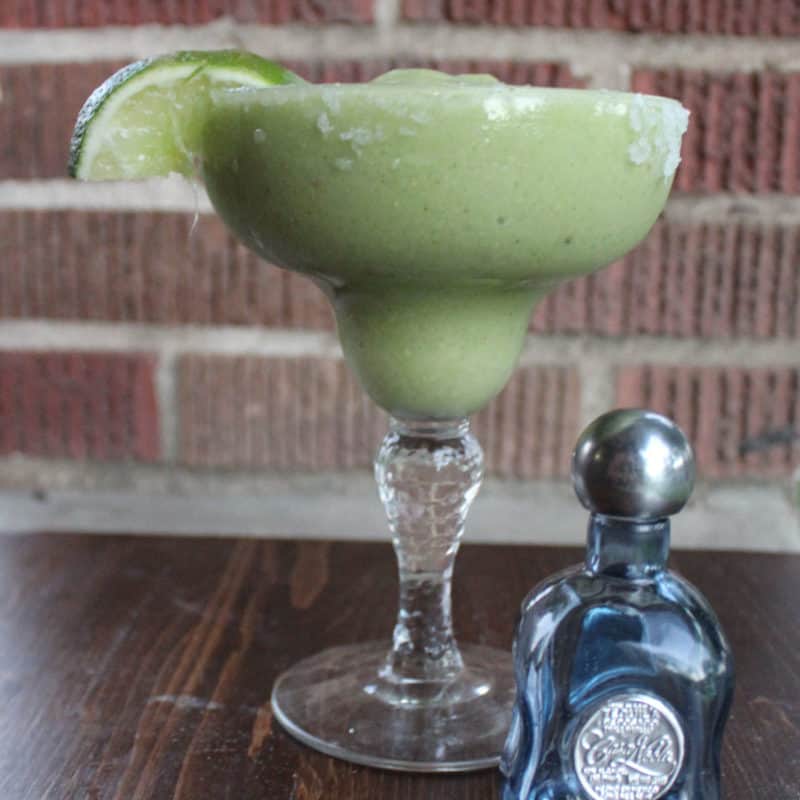 Like the tomato, the avocado is a fruit often considered a vegetable for its uses in savory dishes. While a vegetable may not be your first thought when you think of a cocktail, it gives this blender margarita a creamy lusciousness.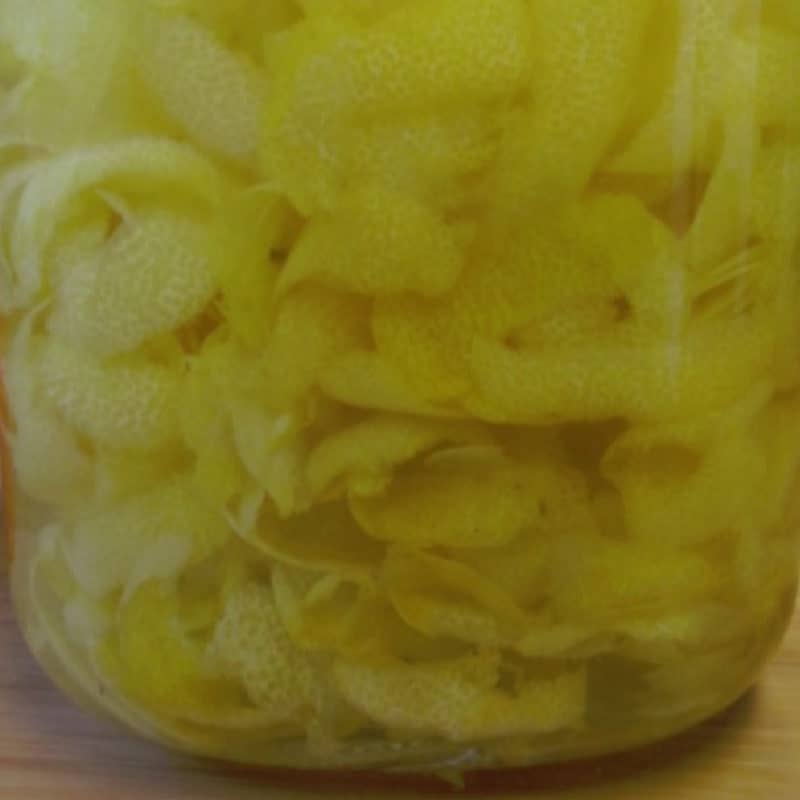 This recipe requires some patience, as the mixture needs to steep in a cool, dark place for 30 days before it's ready to drink, but it's a fun science experiment if you've been curious about making limoncello at home.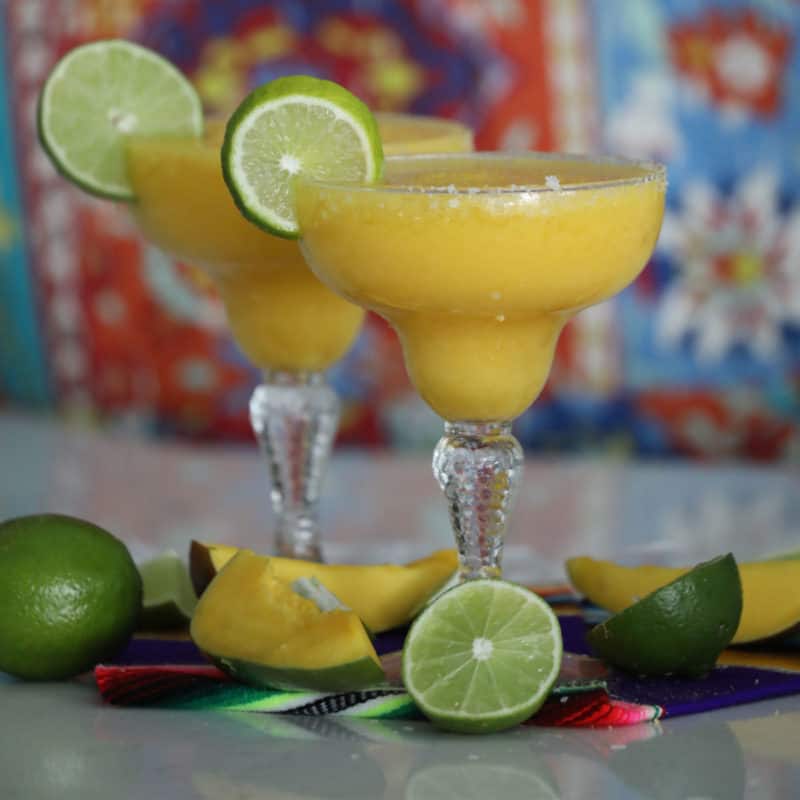 We may never know why National Margarita Day is in February. However, you can pair this delicious blender mango margarita with our carne asada tacos for a fantastic Mexican meal and cocktail as close to a Puerto Vallarta restaurant experience as you can get on this side of the border.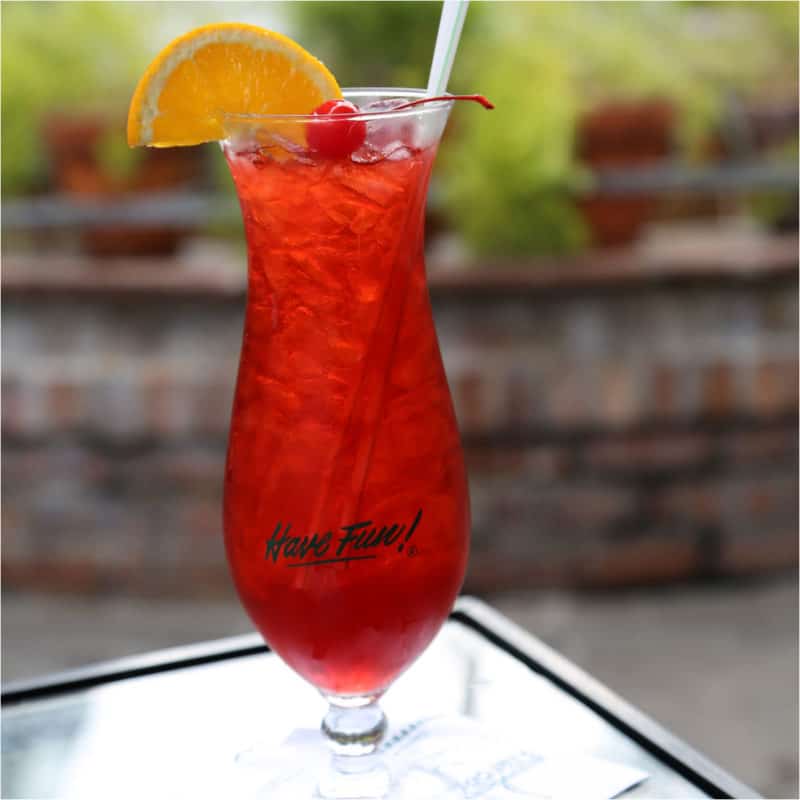 While you may not be able to magically transport to the French Quarter at the drop of a dime, you can enjoy this classic New Orleans cocktail anytime you crave it and have all the ingredients. It contains three ounces of liquor, so sip slowly before considering a second round.
Garnish with an orange slice and enjoy this refreshing summer drink.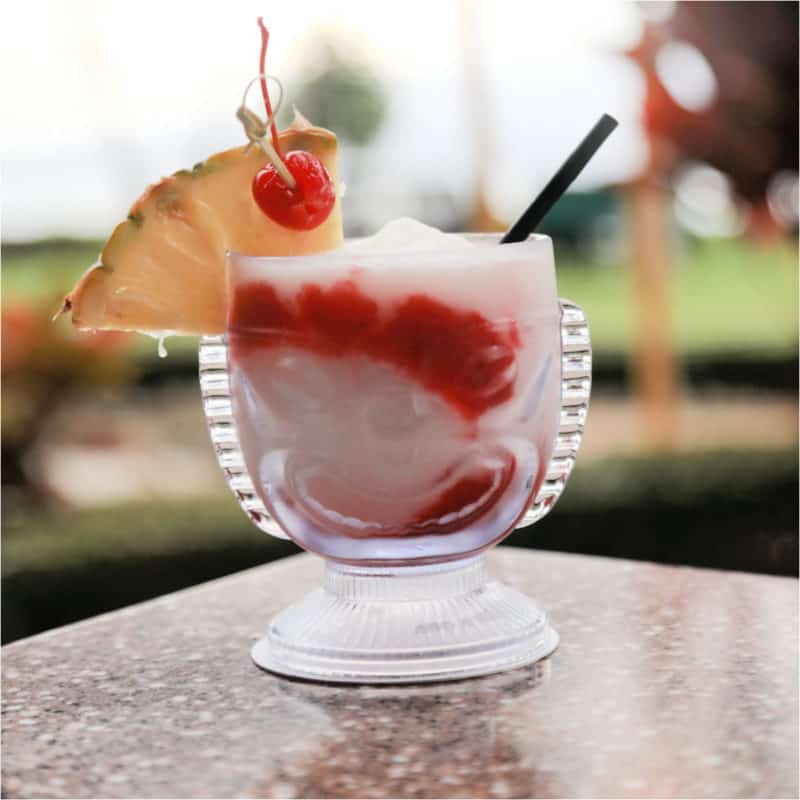 We wish it could be Aloha Friday every day, but we'll take a yummy cocktail that makes it feel that way any day of the week! This tropical blender cocktail is enjoyable in more ways than one; it gets its name for how the strawberry puree looks like lava as it mesmerizingly swirls into the pineapple-coconut mixture.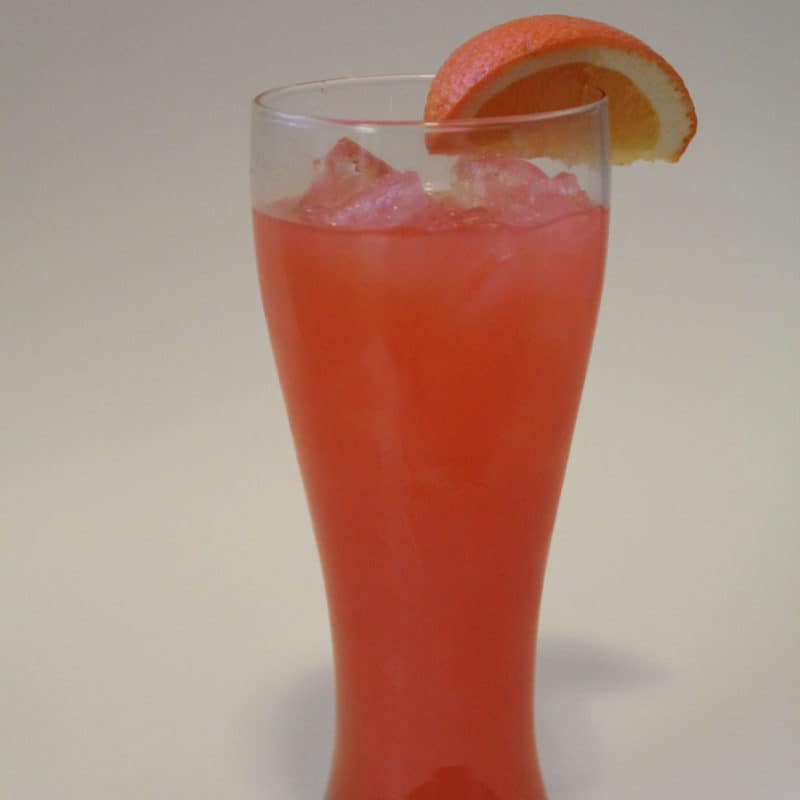 This rum, peach, and orange cocktail from Chili's is one of those dangerously delicious ones that tastes epic but creeps up on you. Prepare a carafe and enjoy it with loved ones as you cool off and enjoy the summer sun!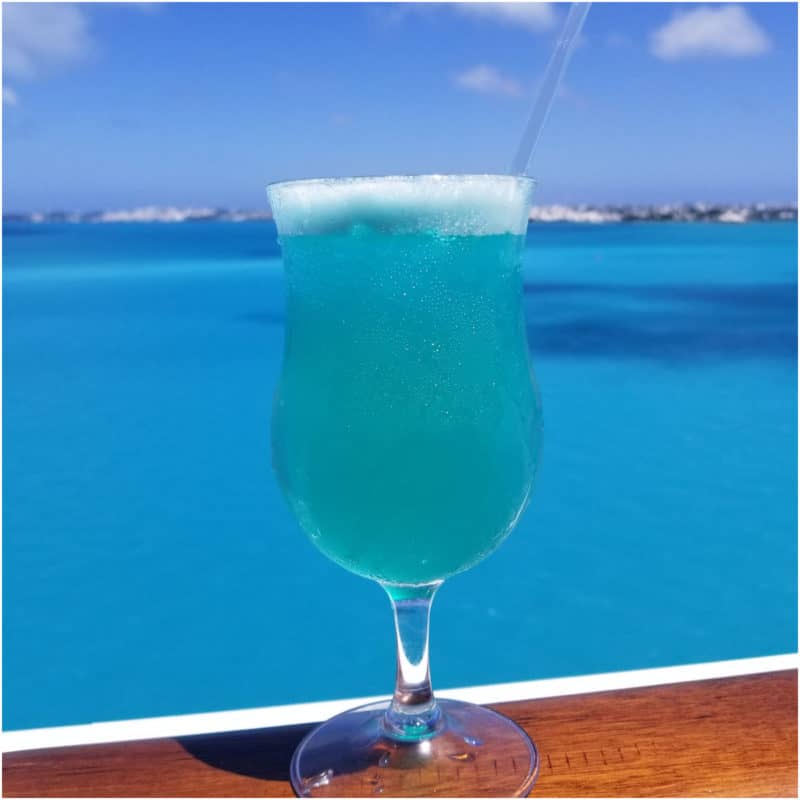 This Carnival Cruise margarita may be as blue as the pool water near your lounge chair, but it's packed with citrusy delight from the blue curaçao and lemonade. We first sampled it aboard the gorgeous Carnival Horizon, which you can read more about here.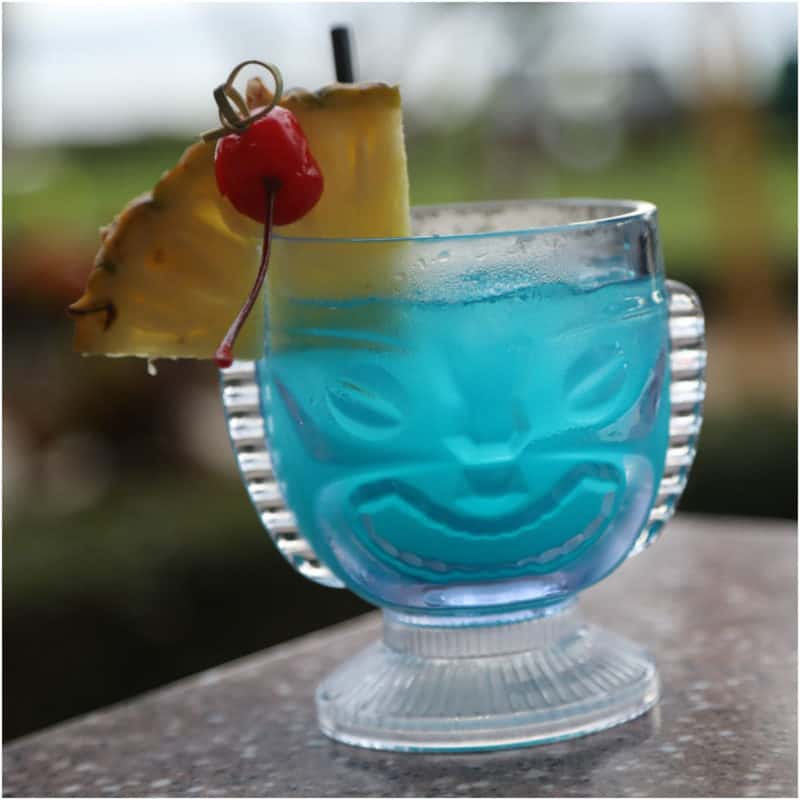 This tropical blue cocktail takes five minutes and three ingredients to come together, giving you a delicious drink and more time to lounge by the swimming pool and catch some vitamin D under the summer sun.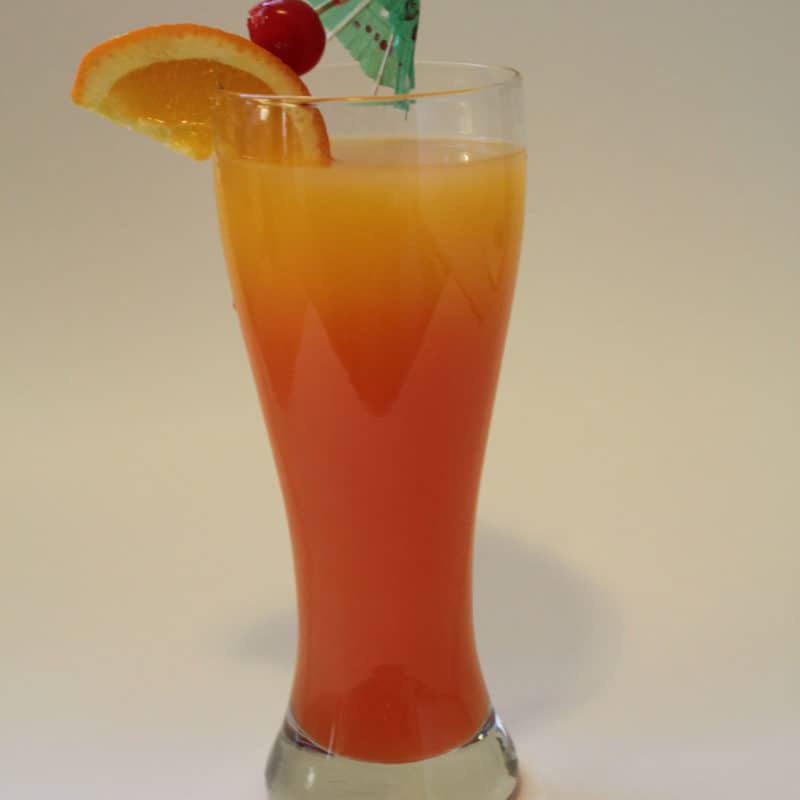 When you get the layering down pat, this layered cocktail resembles a gorgeous Cabo San Lucas sunrise. It's fantastic for summer brunches, celebrating National Tequila Day, or sipping on the balcony or porch on a hot summer evening.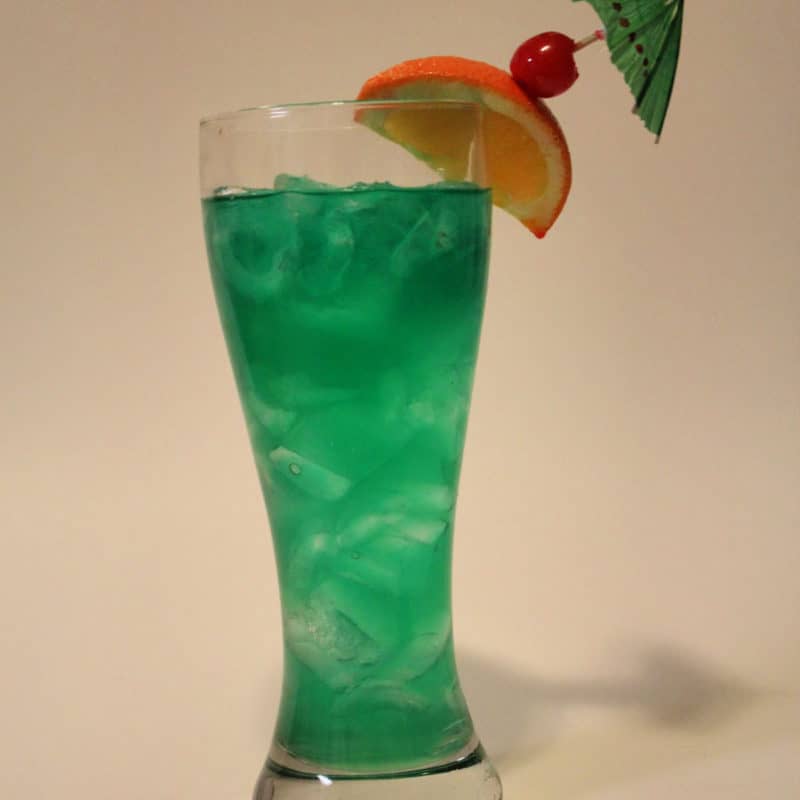 In this copycat version of a Chili's favorite, amber gold tequila, neon-green Midori Melon Liqueur, and blue curaçao combine for a stunning emerald cocktail that tastes like tropical paradise in a glass.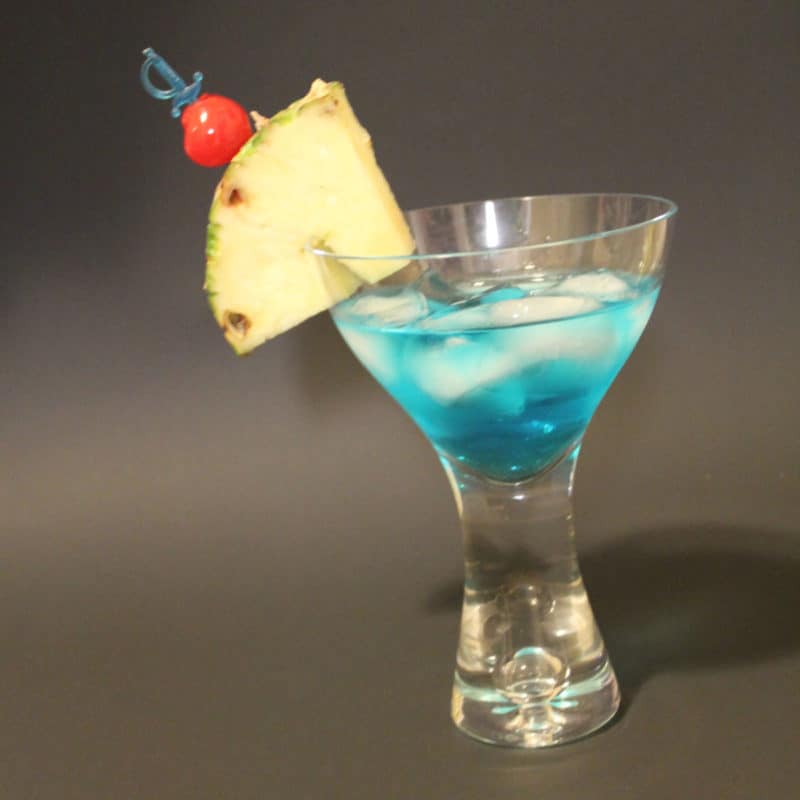 With two base spirits and a third ingredient containing alcohol, this twist on an old-fashioned cocktail looks pretty but packs a punch! Serve it for tiki parties, Shark Week, or whenever you think a bright blue cocktail would brighten your day.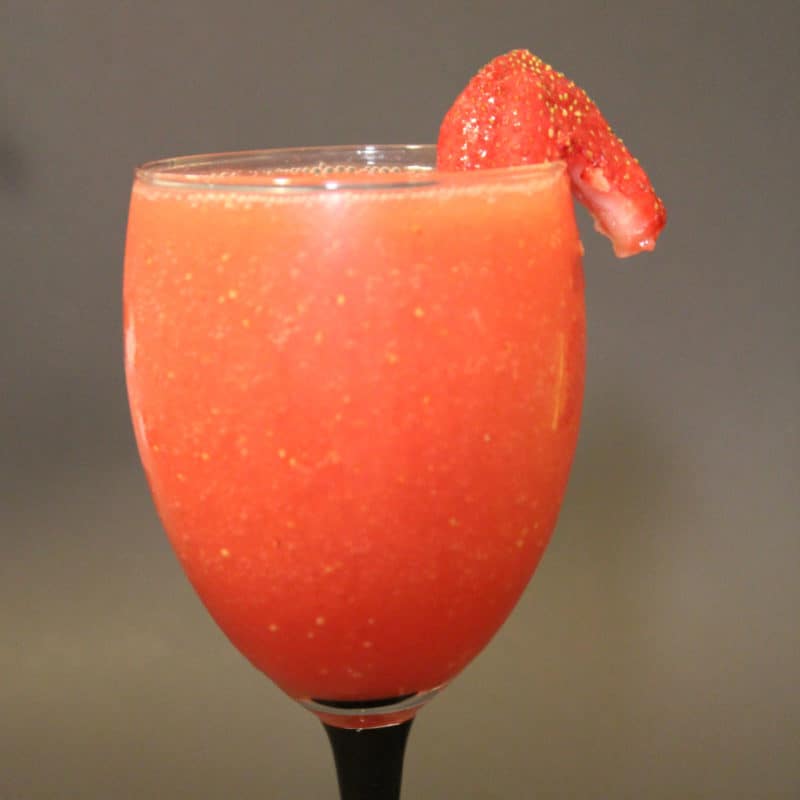 This coconut rum and strawberry cocktail is an excellent way to enjoy a taste of tropical paradise without leaving the house! As with our other cocktails made using a blender, we recommend using a powerful blender like the Ninja Blender to get the perfect slushy consistency.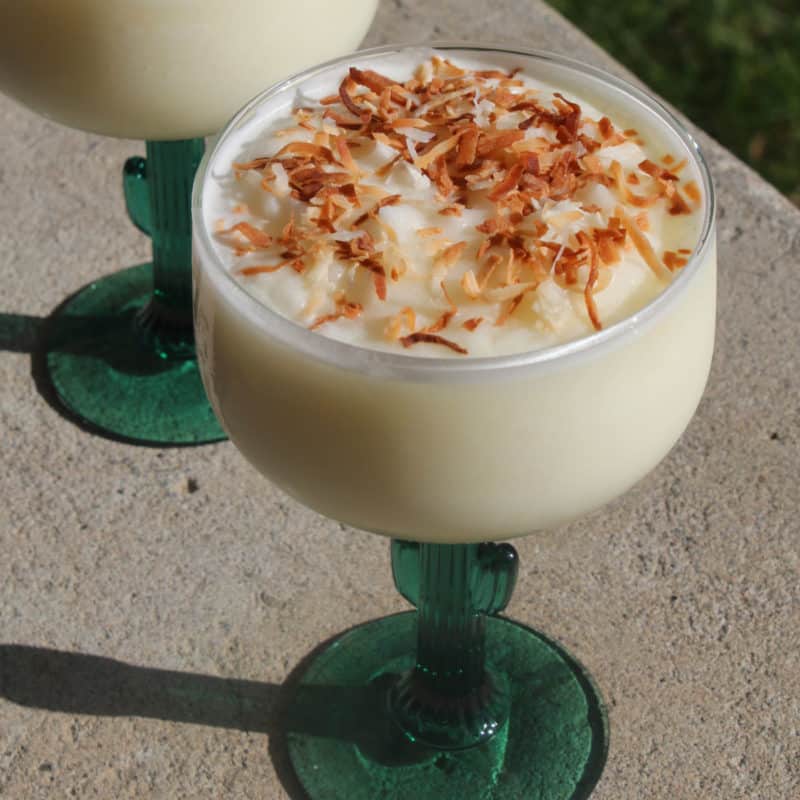 This take on the piña colada features a toasted coconut topping, making it perfect for anyone who loves this classic summer cocktail but wishes it had more coconut. It is another selection from the 200 Easy Mexican Recipes Cookbook that's perfect for your Cinco de Mayo festivities.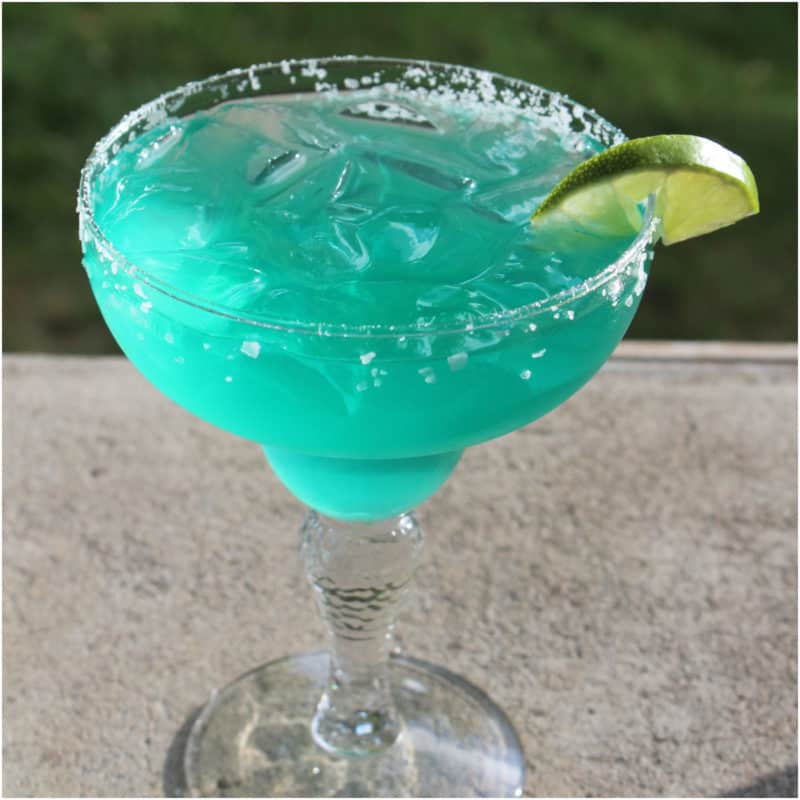 Three of the four ingredients in this bright blue cocktail contain alcohol, making for a potent drink that deserves a filling meal to go along with it. Pair it with our slow cooker nacho chicken, grilled avocados, tequila-spiked guacamole, and a bag of tortilla chips!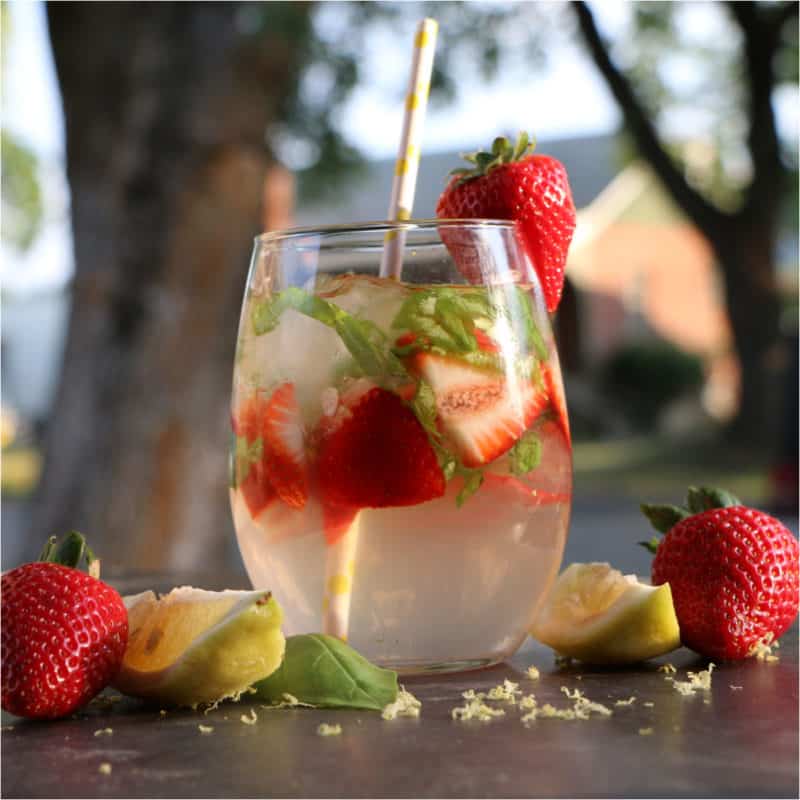 The inspiration for this easy lemonade cocktail came from Smirnoff's Sorbet Light Strawberry; can't you tell we've been having so much fun with the flavors in this lineup? The muddled basil adds a yummy herbal sweetness that pairs fantastically with strawberry and makes it disappear before you know it.
Garnish with fresh berries and basil.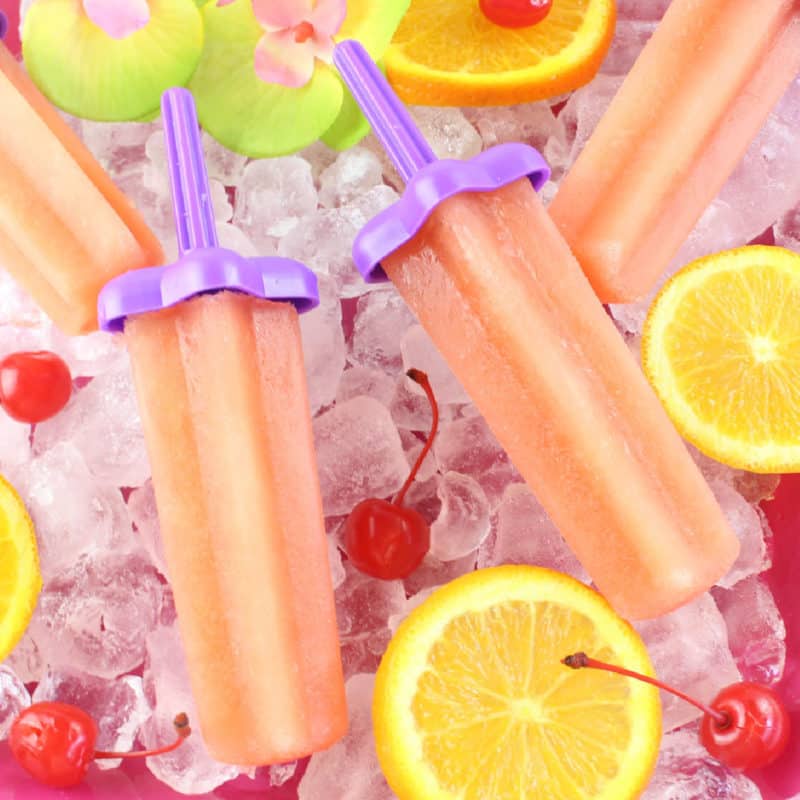 Adults deserve boozy popsicles for summer fun, and that's exactly what we wanted to deliver in this cocktail-inspired ice pop recipe! We love making a large batch for summer parties, barbecues, tiki parties, picnics, and other warm-weather festivities.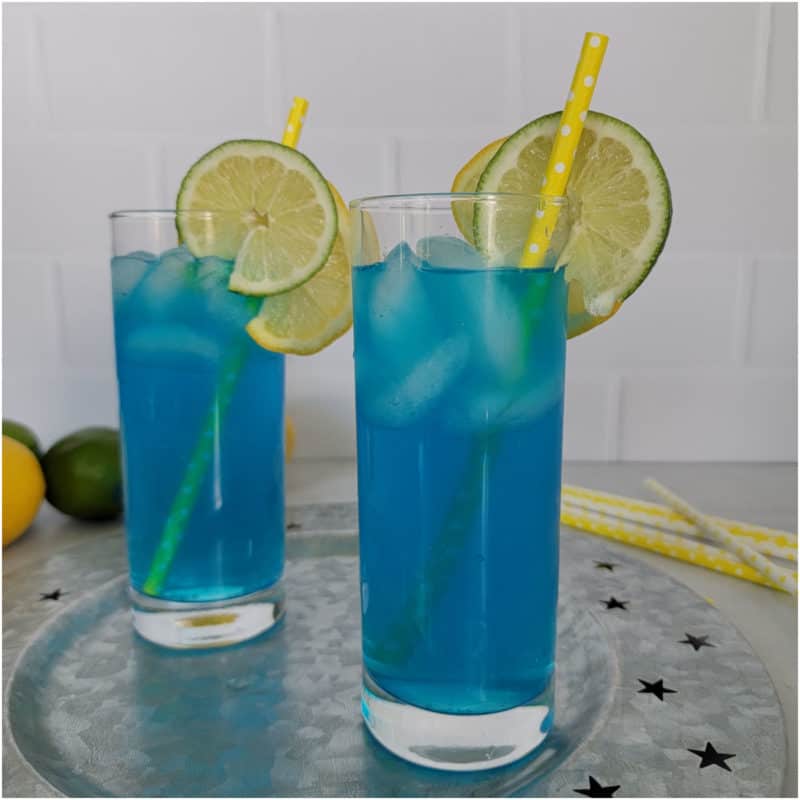 You can make this pretty blue lemonade cocktail individually or pitcher-style! If you make it pitcher-style, leave out the Sprite and finish each glass with the Sprite so that each person has a perfectly fizzy and refreshing beverage.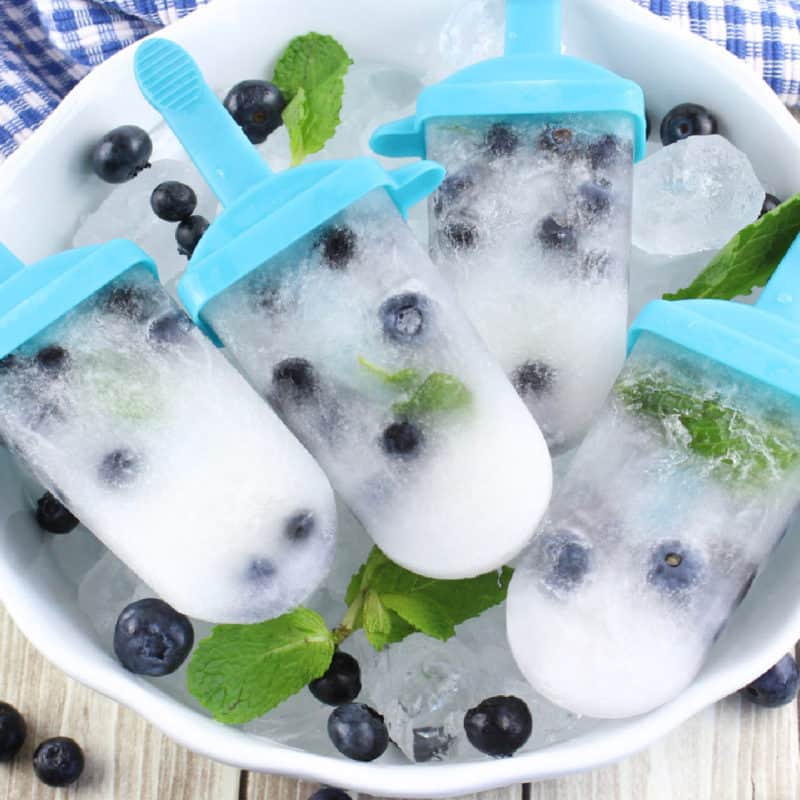 While no one has to know that the popsicle you're enjoying on the porch on a summer afternoon tastes like a blueberry mojito, we recommend labeling them for storage so that no one under age gets their hands on them.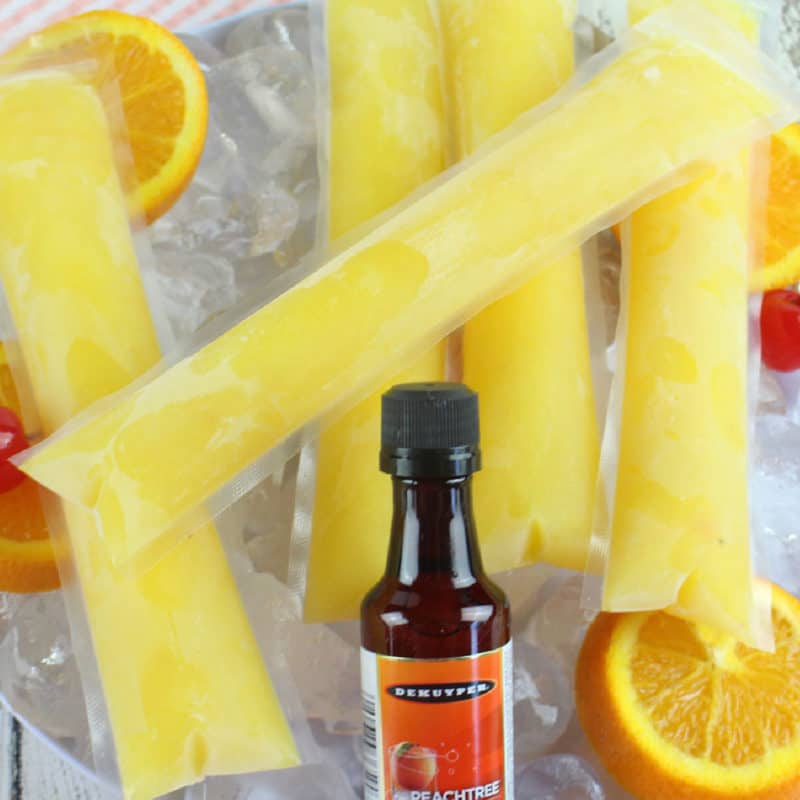 Peach is a seasonal stone fruit that appears in many sweet summertime treats, so why not take advantage of fresh summer peaches and make some peachy-keen boozy ice pops? We recommend these zipsicle pouches with an included funnel for mess-free popsicle making.
This floral lemonade cocktail features Oakhurst Spirits Lavender Vodka, a flavored spirit made in a small-batch distillery at the southern gateway to Yosemite National Park. You can serve it as-is, make it pitcher-style, or finish it with sparkling lemonade or Prosecco to make it bubbly.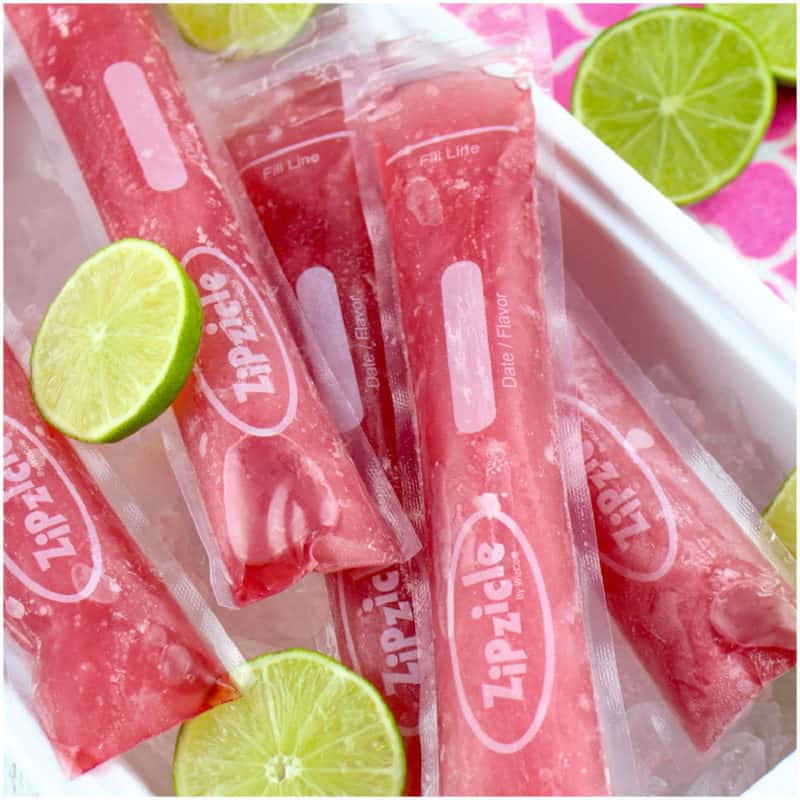 Channel your inner Carrie Bradshaw and cool off on a hot summer day (or stay in the shade while you watch Sex and the City reruns) with this popsicle version of this iconic pink cocktail!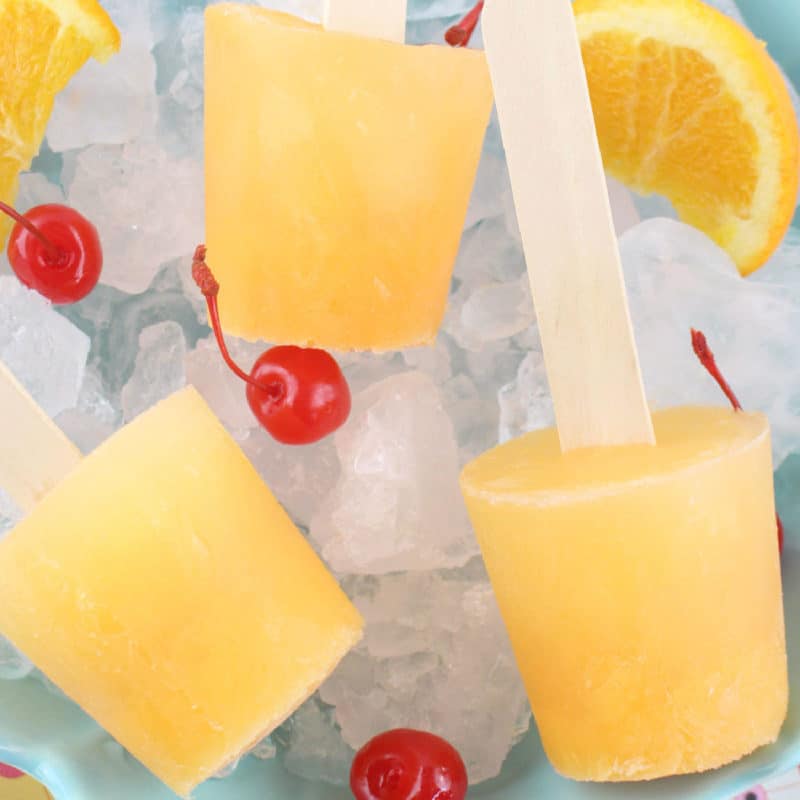 Equal parts adult beverage and icy cold dessert, this two-ingredient cocktail-inspired popsicle more than pulls its weight! We used disposable Dixie cups as popsicle molds, but any other method we've covered in our cocktail popsicle series works fine!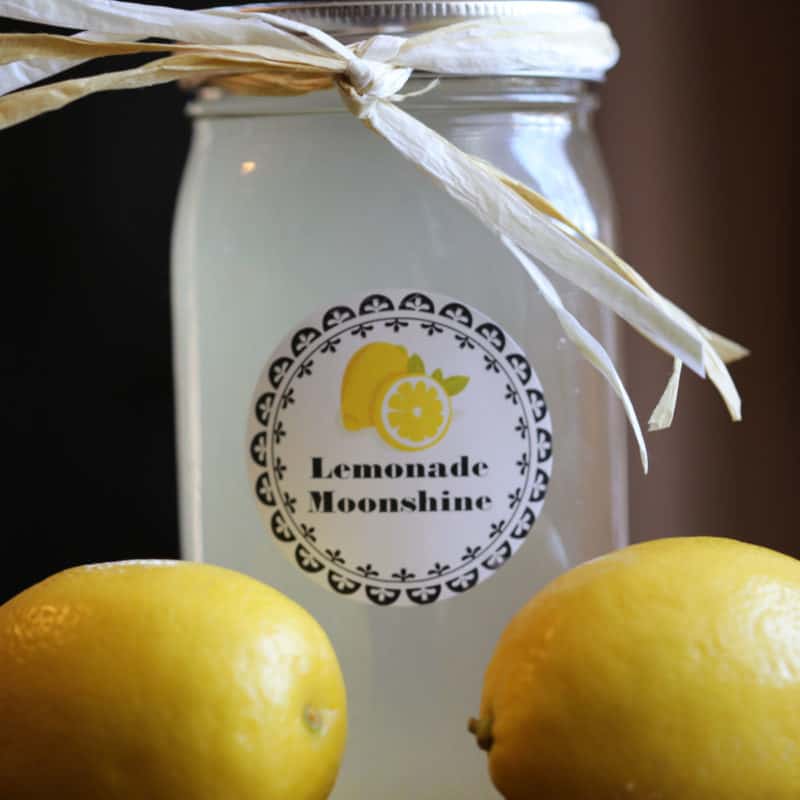 This homemade lemonade moonshine would be a fantastic replacement for vodka in any cocktail that pairs well with lemon! Like all moonshine, a little goes a long way with the booze factor.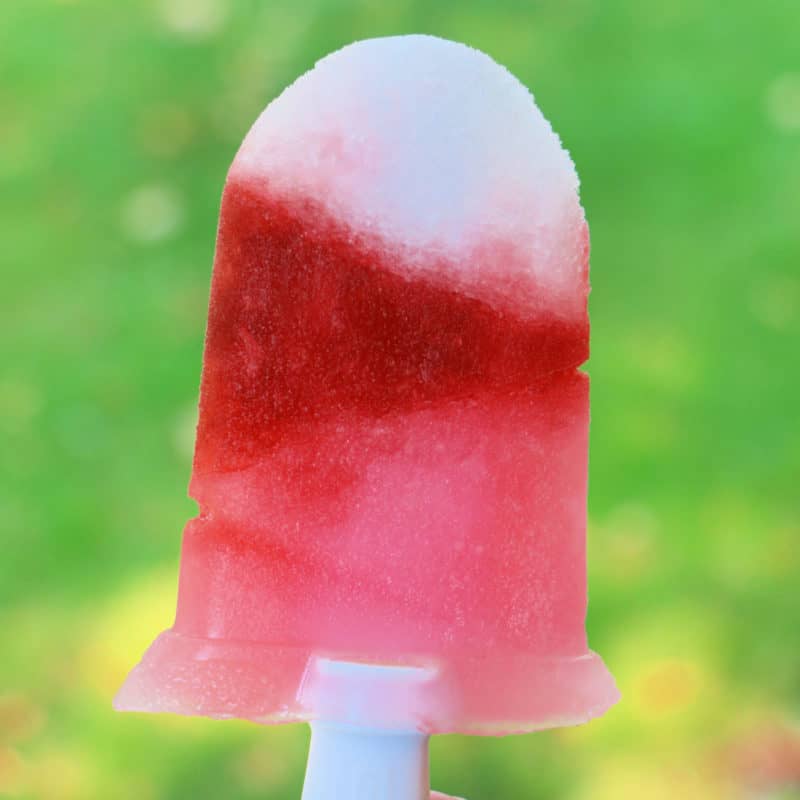 We discovered the Zoku Quick Pop Maker around the time we made this recipe, which helped us up our cocktail popsicle game in a big way! These easy adult popsicles contain just two ingredients - a can of Mike's Hard Lemonade in Black Cherry and a can of regular Mike's Hard Lemonade.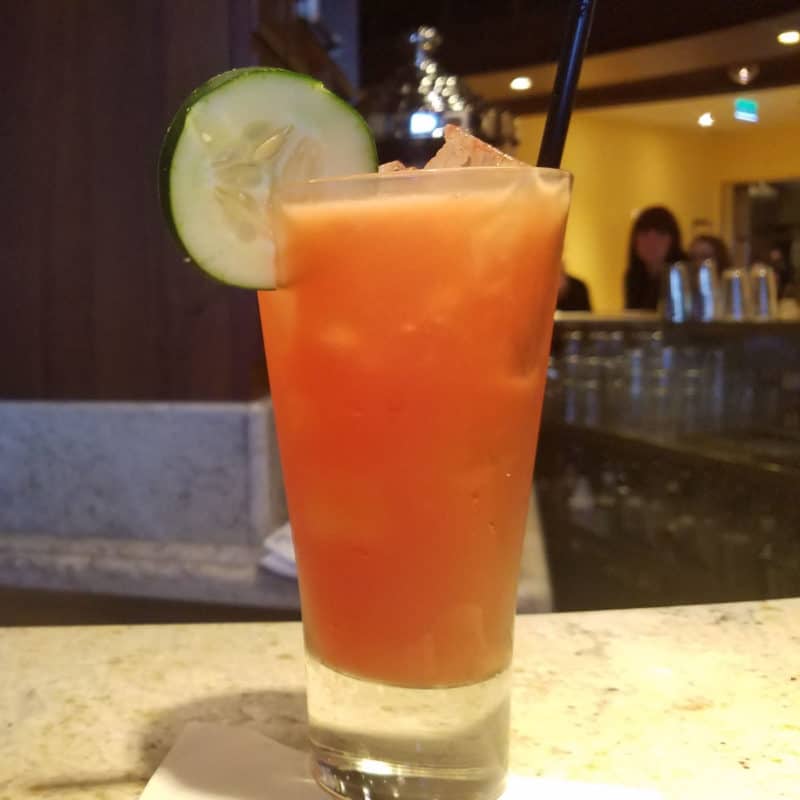 This brunch-worthy watermelon, cucumber, and orange juice cocktail was one of our favorites at Alchemy Bar, Carnival Cruise's premium onboard cocktail destination, before heading to dinner or seeing some live entertainment.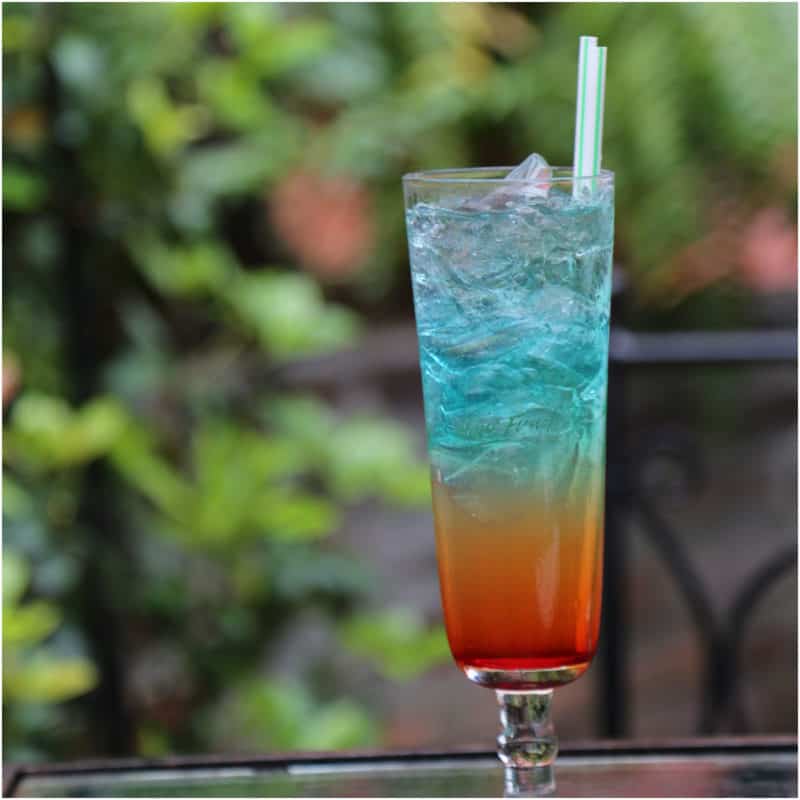 This layered cocktail is eye-catching and colorful, much like the fashion that becomes trendy once the weather warms up. We have a guide to pouring the perfect layered drink if you need to practice your bartending skills.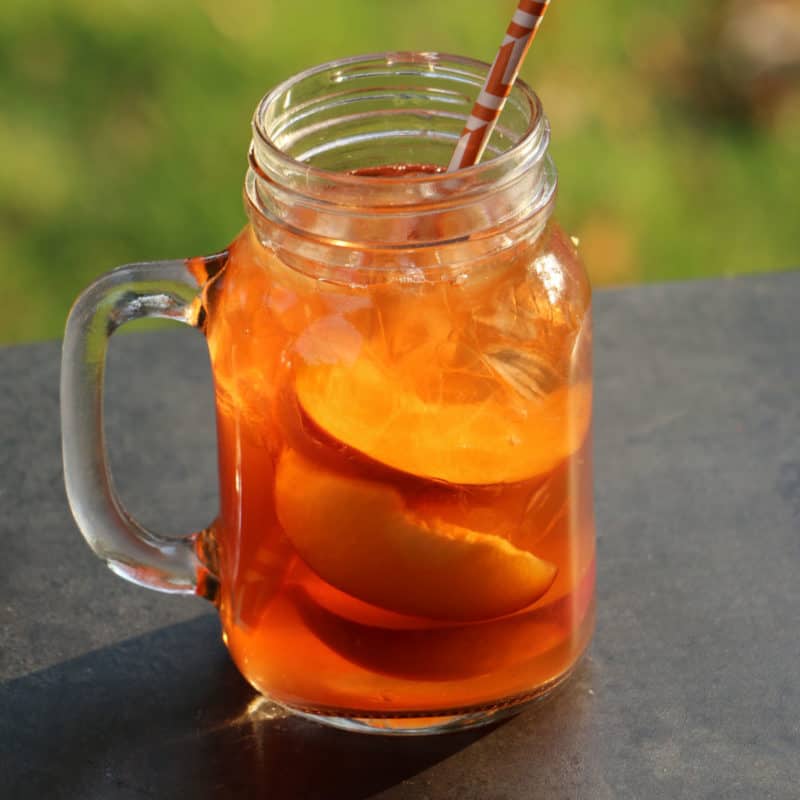 Whether you make it by the glass or prepare a pitcher for sharing, all is peachy-keen when you have a glass of this fruity iced tea cocktail in hand! Freeze some fresh peaches and use them as ice cubes for even more peachy fun.
Favorite Cocktail tools
We hope you enjoy these epic Summer Cocktails! Here are some of our favorite cocktail tools for our home bar.
2 ounce shot glasses - We love these 2 oz shot glasses especially for layered shots.
Bar Spoon - Bar spoons help to create layers in the cocktail shot. They fit perfectly into the cocktail shot glass.
Cocktail Shaker – This cocktail shaker comes with a fantastic set of tools to shake and strain the best summer drink.
Stemless Martini Glasses - These stemless martini glasses are fantastic.
Martini Glass - We like the look of the classic martini glass
Jell-O Shot Cups - We suggest using two-ounce Jell-O shot cups.
OXO angled jiggers - these are our go-to measuring tools for cocktails. They work perfectly for pouring in layers for cocktails.
Margarita Glasses - We like the look of classic margarita glasses but you can use any glass for this great cocktail.
Copper Mule Mugs  - Copper Mule Mugs are the classic way to serve Moscow Mules. The copper mugs keep them nice and cold and look amazing.
Highball glass, wine glass, Collins glass are also popular drinkware.
Great Cocktail Collections
2 Ingredient Cocktails -  Easy 2 ingredient cocktails and shots that require as little effort as they do ingredients from your home bar.
Great Martini Recipes - Shake or stir your favorite martini with these great recipes
Tequila Cocktails - Easy drinks made with tequila including margaritas and more.
Blue Cocktails - Blue cocktails are as eye-catching as they are tasty. Here are our blue cocktail favorites that can be made from home without needing to leave home and open a bar tab.
Moscow Mule Recipes - Try a new variation on the classic Moscow Mule Drink. Grab the ginger beer, crushed ice, and a sprig of mint leaves to make a great mule drink.
Red Colored Cocktails - Epic Guide to Red Cocktails You Can Make at Home!
Cranberry Juice Cocktails - Easy Cocktails with Cranberry Juice that taste amazing! These cranberry juice cocktails are perfect year-round.
Check out all of our Cocktail Recipes
Do you love recipes? Check out our copycat recipes, dessert recipes, and our CrockPot Recipes.
Follow Tammilee Tips on MSN, Facebook, Instagram, Pinterest, and Twitter for all of our recipe posts.