The best Fruity Alcoholic Drinks that taste great year round! You don't have to be on a tropical vacation to enjoy these fruity cocktails.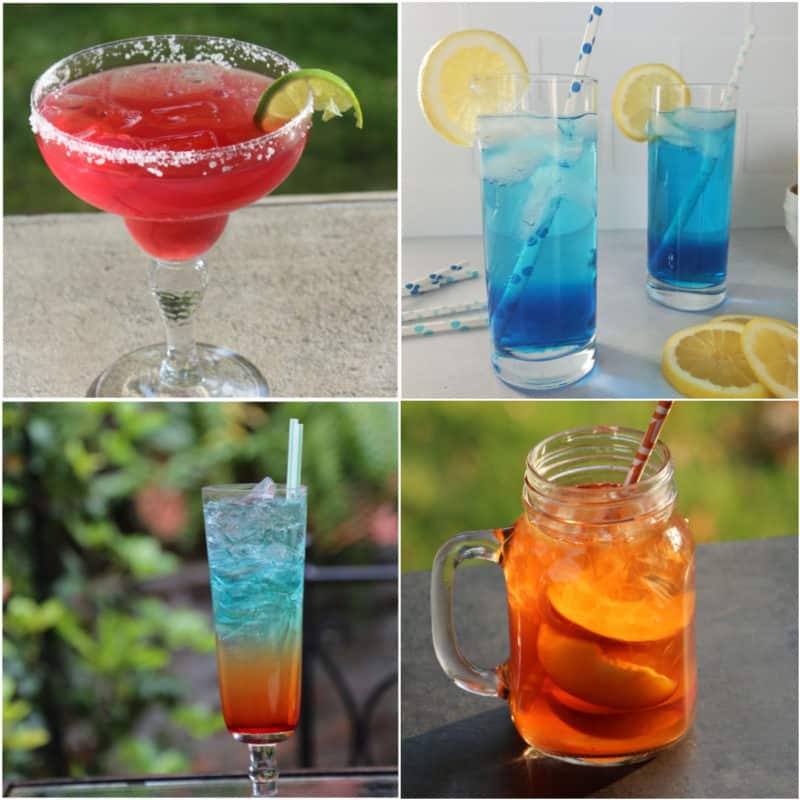 Fruity Cocktail Recipes
The Ultimate Fruity Cocktail Recipe Roundup: Fruity drinks you can enjoy year-round!
Fruity cocktails are a summer staple and a refreshing mood booster for beating the impending heat; who doesn't love a perfectly sweet, balanced, and boozy libation for kicking back in the sun? Not to mention, many bar-crafted drinks are also aesthetically pleasing to the eye.
Make sure you have these boozy liqueurs and mixers on hand, as many of our drinks require them:
Triple Sec/Cointreau/Grand Marnier/Orange Liqueur
White Rum / Dark Rum
Popular Garnish for fruity alcoholic drinks: orange slices, mint leaves, lime wedges, lemon slice, or lemon wheel.

Fruity Drink mixers: orange juice, pineapple juice, lemon juice, club soda, grapefruit juice, ginger beer, cream of coconut, and simple syrup.
Our favorite sweet fruity drinks include mojitos, margaritas, an Aperol spritz, Cosmopolitan Cocktail, Strawberry Daiquiris, and so many more!
Get ready to blend, pour, and enjoy some fruity sweetness and deliciousness in these fruity cocktails.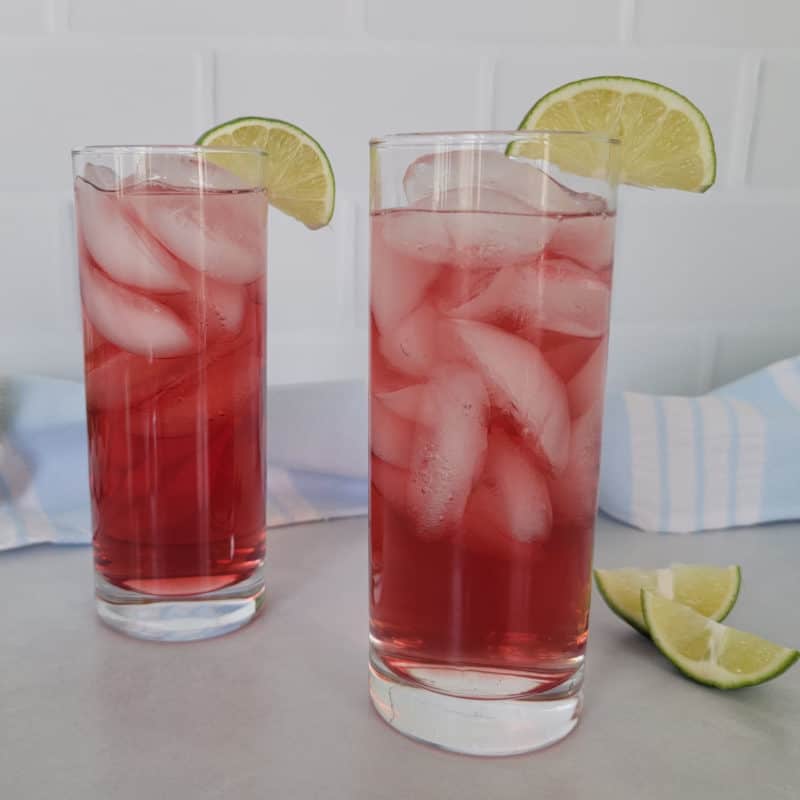 Legend has it that this ruby-hued cranberry peach-sipper got its name from the chant that patrons at a New York City bar would utter when the Mets scored. A cheap vodka works fine since it is a fruity drink.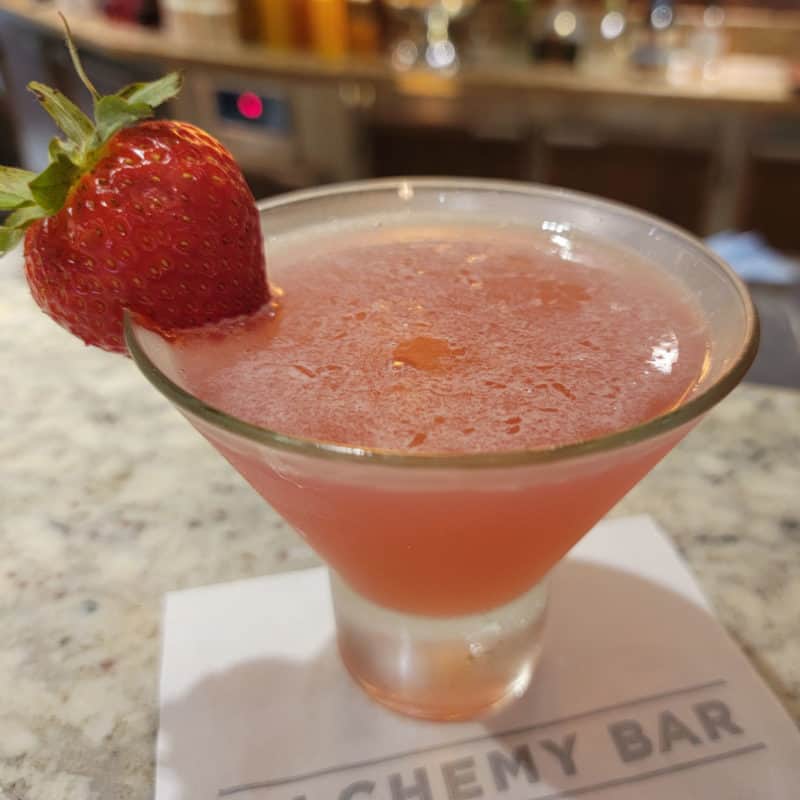 This peachy-keen twist on Carrie Bradshaw's favorite libation can be found in The Medicine Cabinet portion of Alchemy Bar's craft cocktail menu.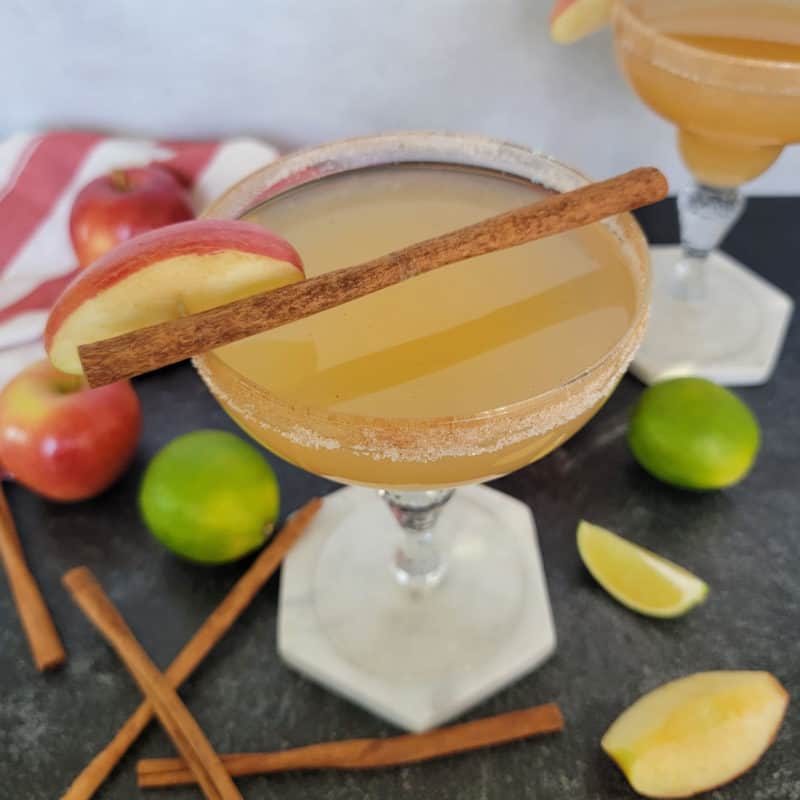 This sweater-weather-friendly margarita can be enjoyed any time of the year. If you don't want to use triple sec, it tastes terrific with Cointreau, Grand Marnier, or other orangey liqueurs.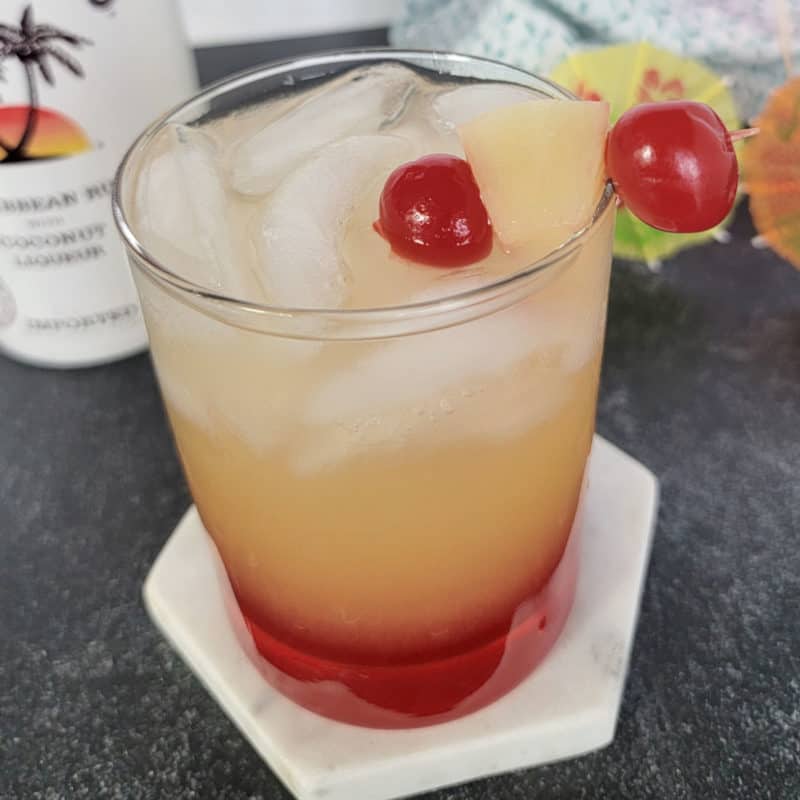 Once assembled, the gradient layers in this three-ingredient rum-based version of the tequila sunrise mimic a tropical sunset.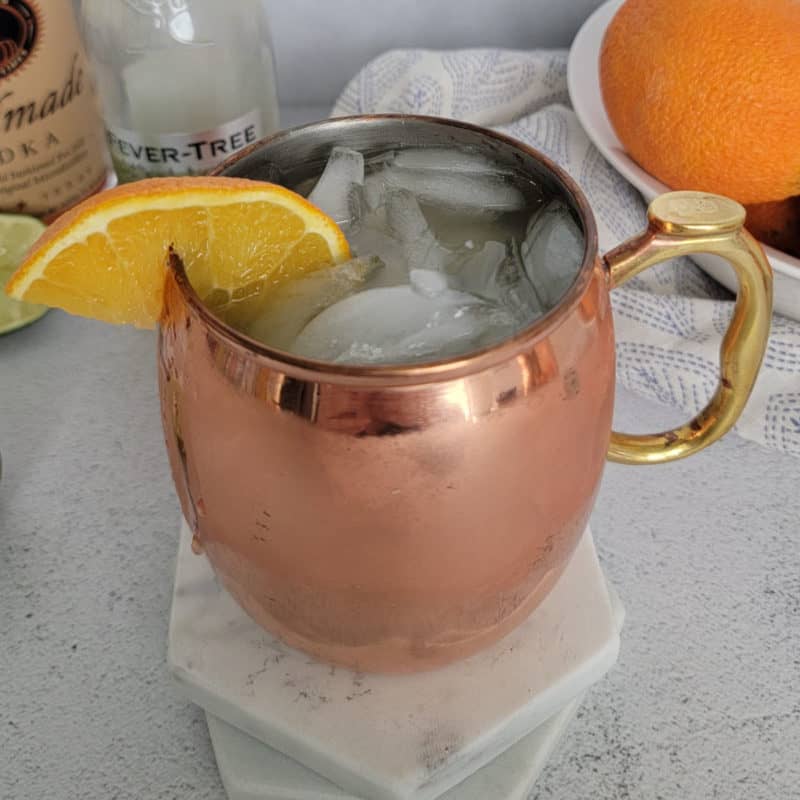 This orangey mule can be found in our roundup of classic Moscow mule recipes and tastes lovely with any citrus juice that suits your palate, including tangerine, grapefruit, and blood orange juices.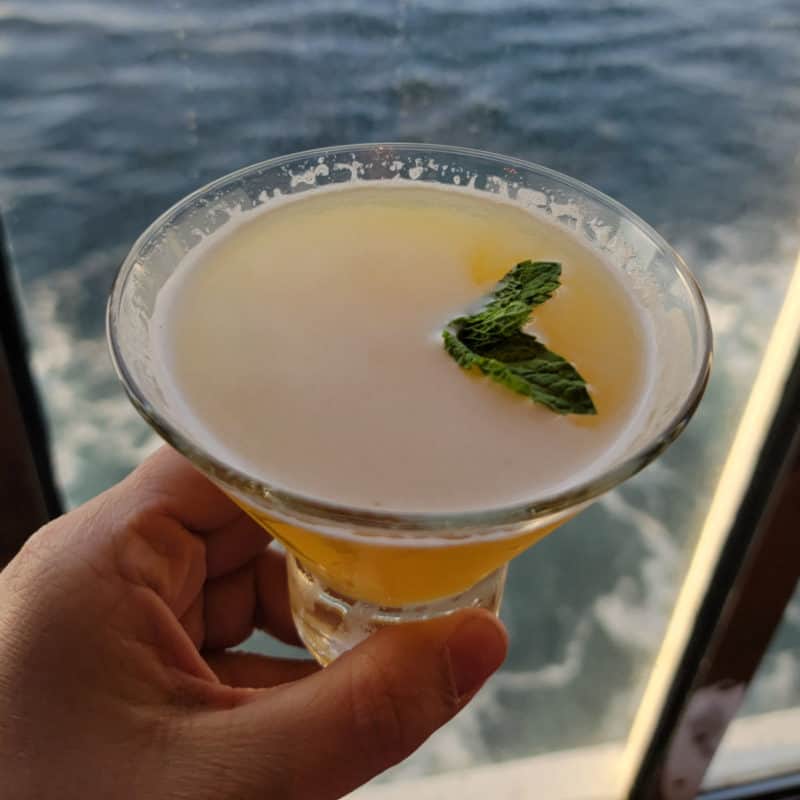 While pineapple and chipotle may not be a combination you'd typically reach for, the acidity of pineapple works because it tapers some of the heat from the chipotle. The result is a balanced, spicy, fruity-sweet cocktail you'll remember long after the first sip.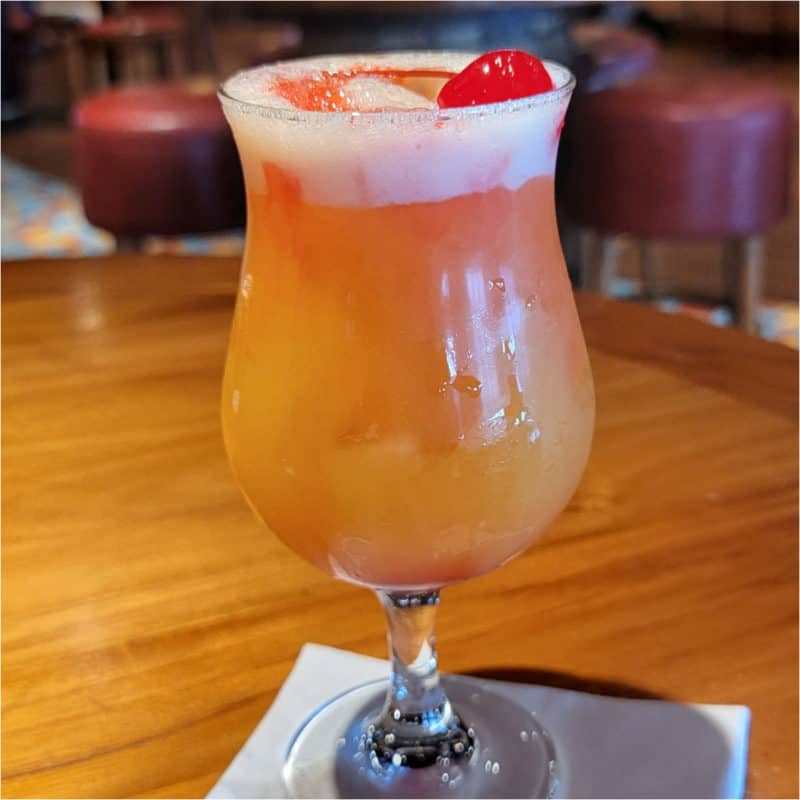 We're known for singing the praises of any Carnival Cruises bar we visit on our journeys at sea. This pineapple, orange, and banana rum creation comes from the cocktail menu at the Red Frog Rum Bar, a Caribbean-themed bar on the Lido Deck known for, well, you guessed it - rum cocktails and mixed drinks.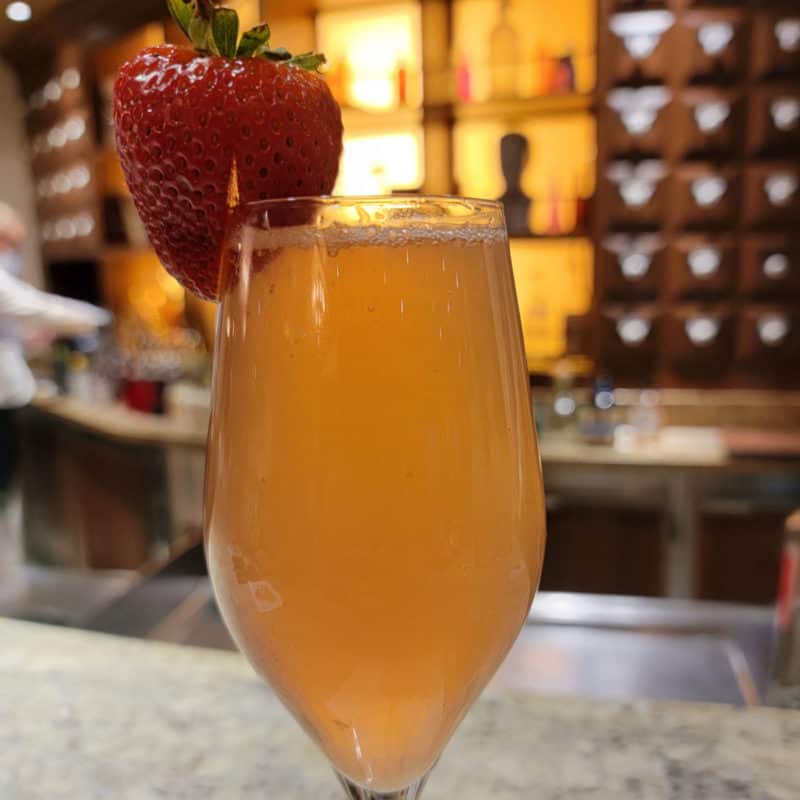 In this Alchemy Bar cocktail, vanilla rum, raspberry liqueur, and sparkling wine combine to create an elegant and elevated taste experience.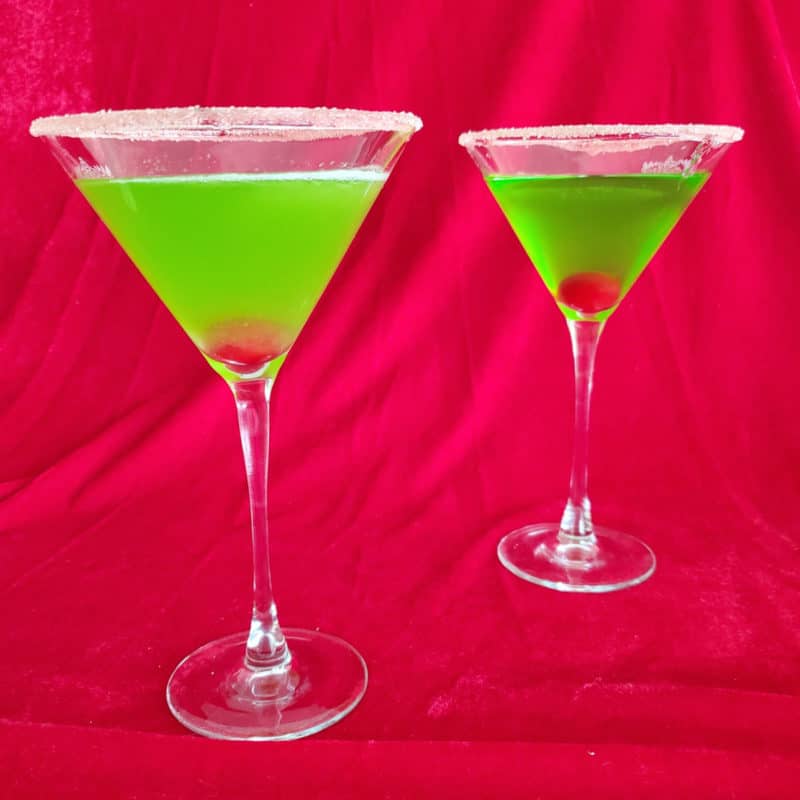 Whether you've been naughty or nice all year, this melon and pineapple cocktail will keep spirits bright. Add a lemon-lime soda like Sprite or 7-Up to make it bubbly; it serves just as well for St. Patrick's Day due to its green hue.

This fruity pineapple and cranberry vodka cocktail has spring and summertime brunch written all over it.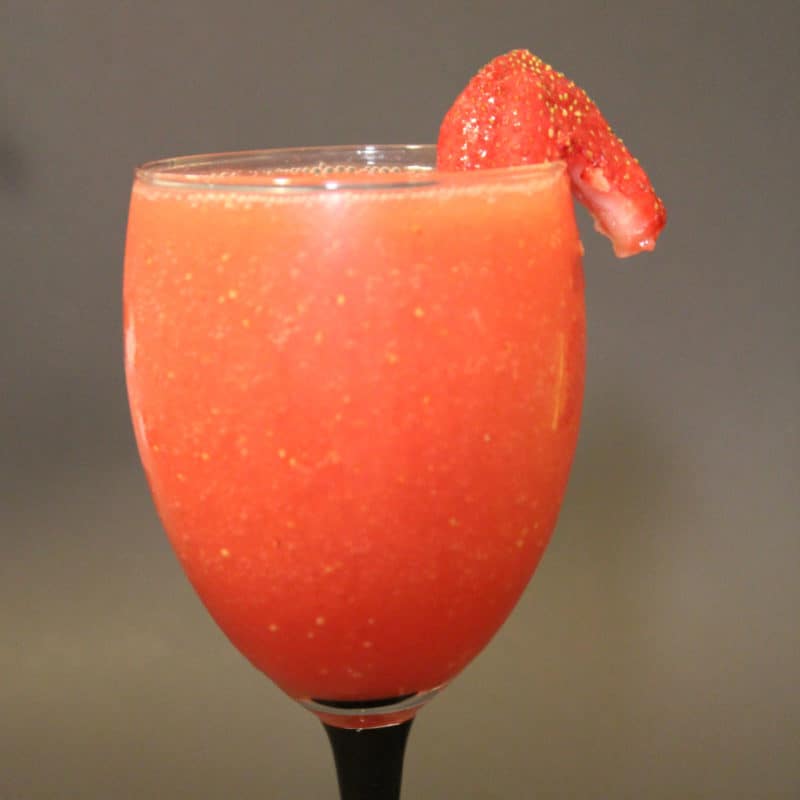 Celebrate strawberry season with this boozy vodka and Malibu blender beverage that gets its coral hue from fresh strawberries.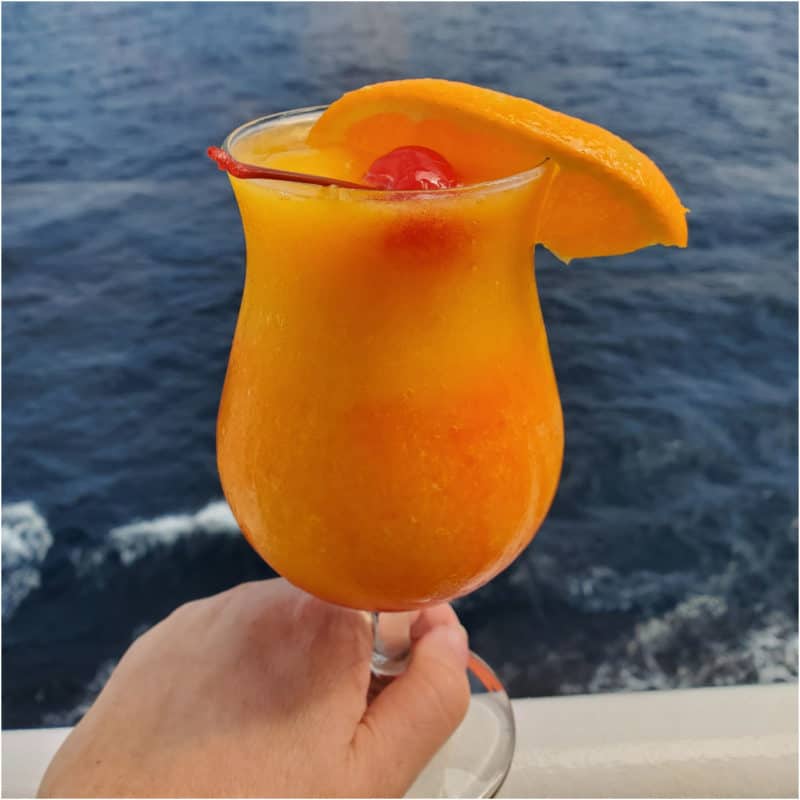 Frosty and chock-full of tropical fruit flavors, this Carnival Cruises cocktail is the perfect handheld for poolside or beachside sipping. Serve it in a hurricane or tiki glass to ensure the entire drink fits.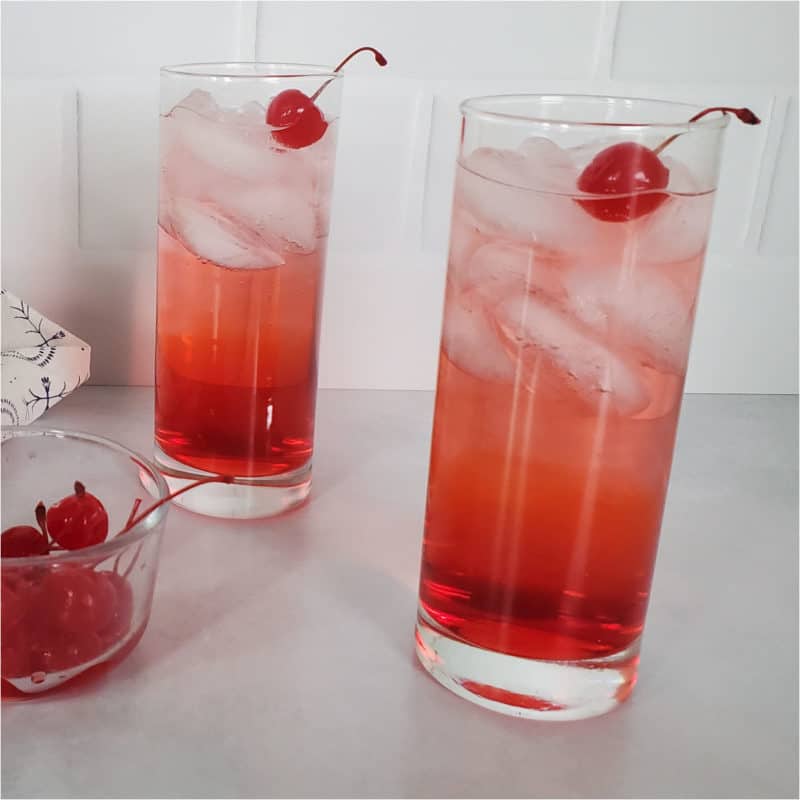 Serve this vodka-based version of the namesake mocktail anytime you feel nostalgic but boozy. Swap the plain vodka for cherry or vanilla vodka, depending on which direction your palate wants to go; we've even seen variations using cherry moonshine.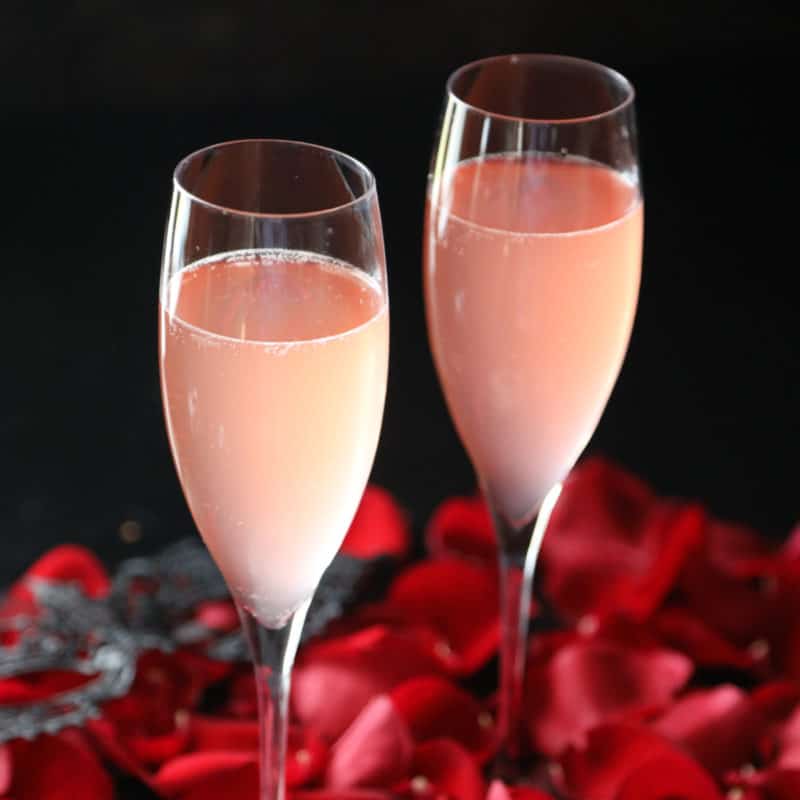 This elegant blush-pink cocktail is just the thing to have in hand while watching Fifty Shades of Grey for the fiftieth time. We recommend chilling the champagne flutes beforehand to ensure your drink remains frostier for longer.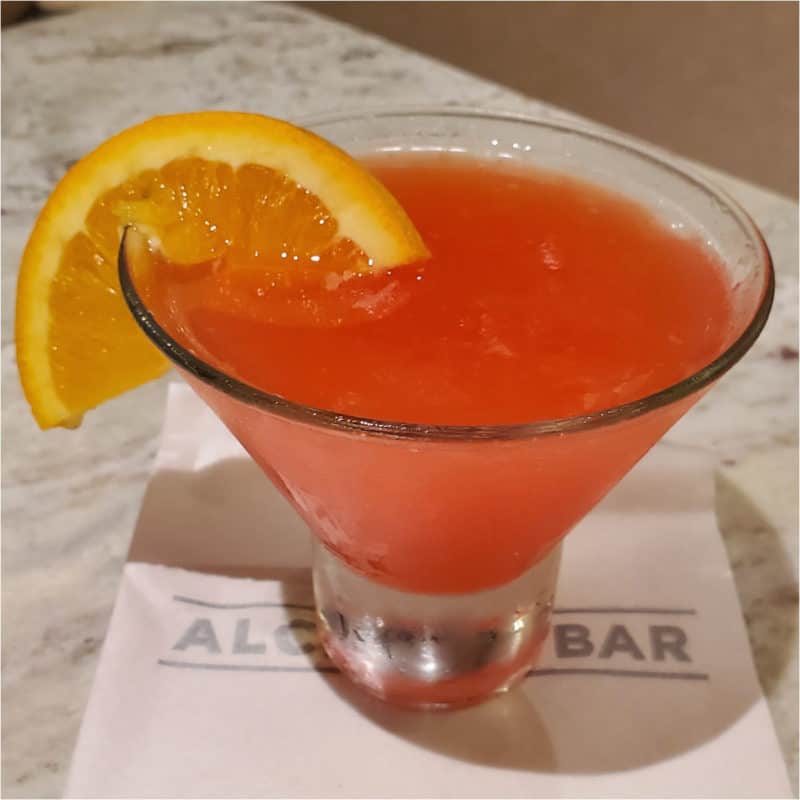 In this Alchemy Bar creation courtesy of Carnival Cruises, the orange and passion fruit combine to seduce you into craft cocktail enjoyment heaven. Use a stemless martini look to capture the same presentation in our photos of the drink.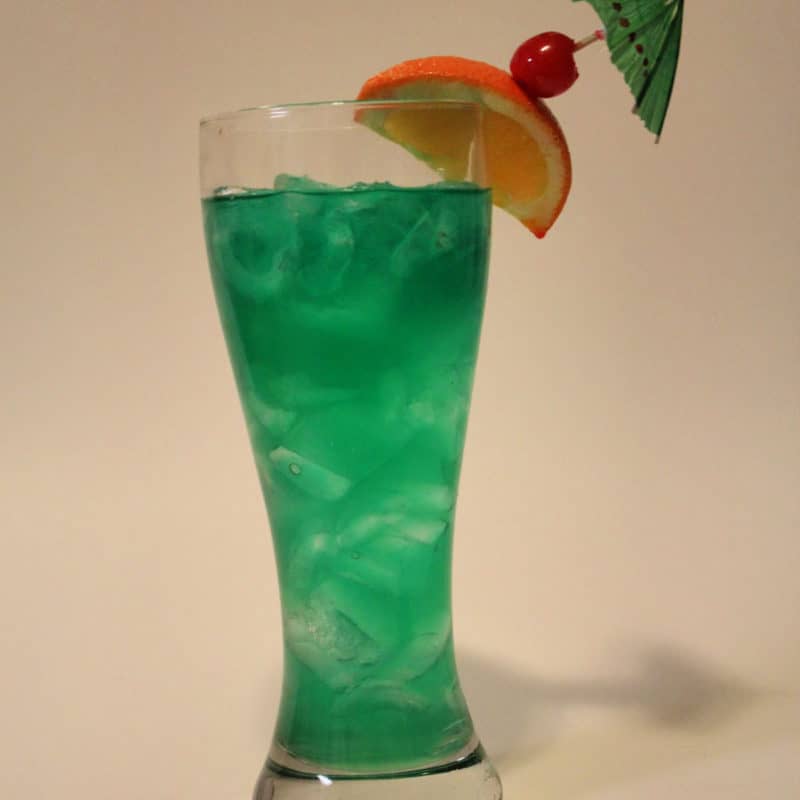 This copycat version of a well-loved Chili's cocktail gets its deep emerald coloring from Midori, a Japanese melon liqueur, and blue curaçao, a citrusy Caribbean liqueur from the island of the same name.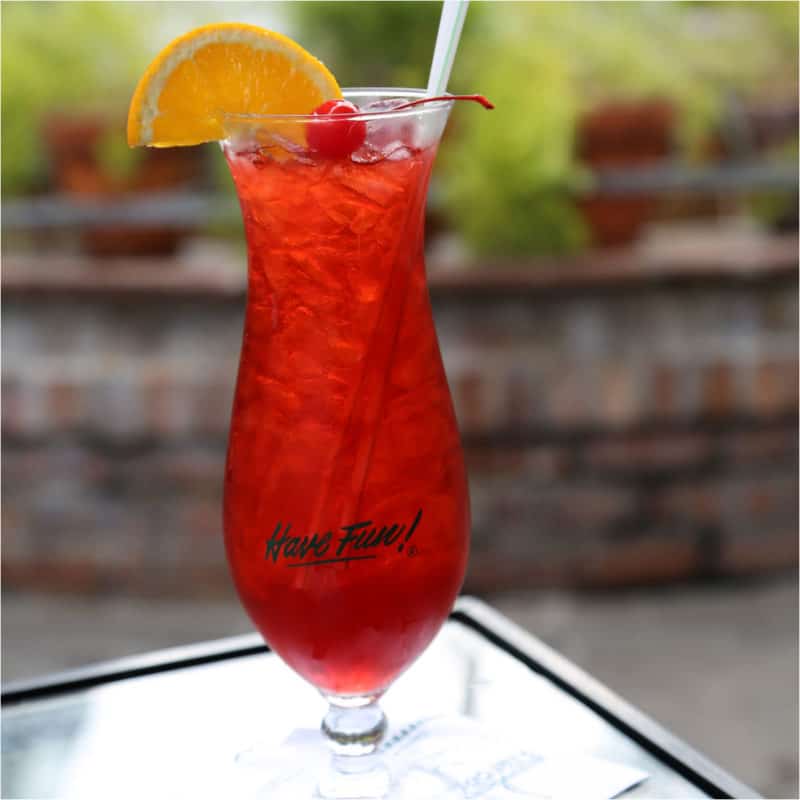 This fruity New Orleans classic is served in its namesake glass due to the five ounces of liquid it contains, three of which are straight rum. If you enjoy this summertime sipper, you'll enjoy our adults-only Hurricane Popsicles.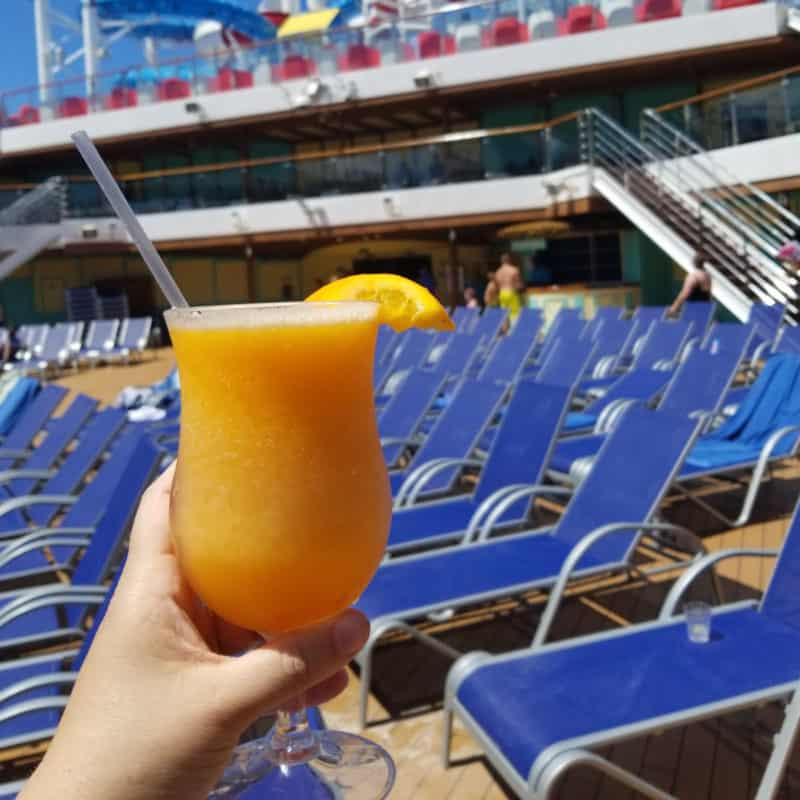 Let this mango and rum cocktail work magic on your taste buds and transport you to a balmy, tropical paradise, no matter where you are.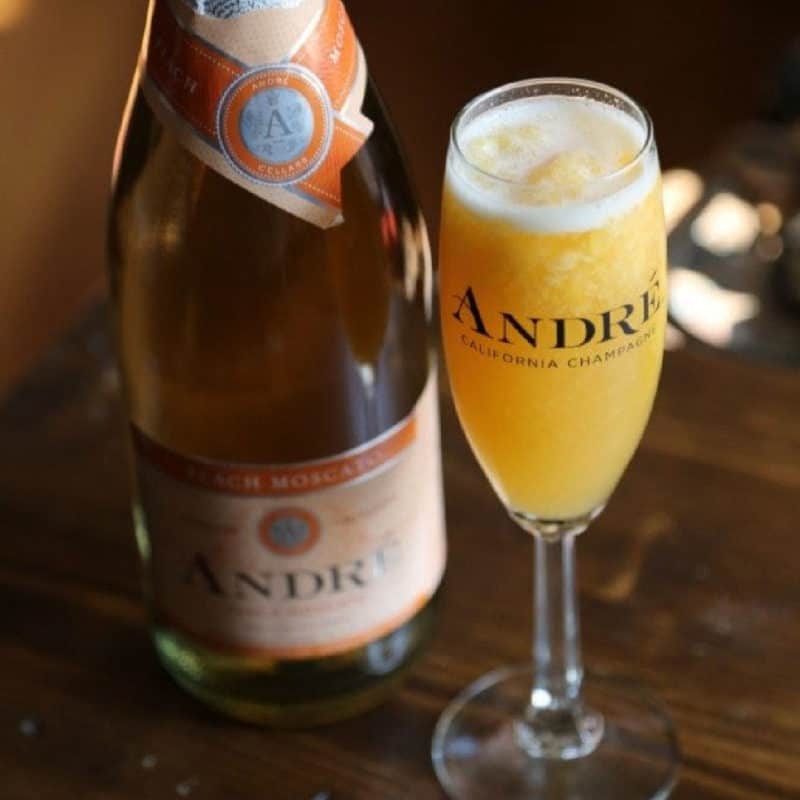 It only takes two ingredients - a bottle of peach Moscato and a pound of frozen peaches - to make this brunch-approved champagne flute cocktail.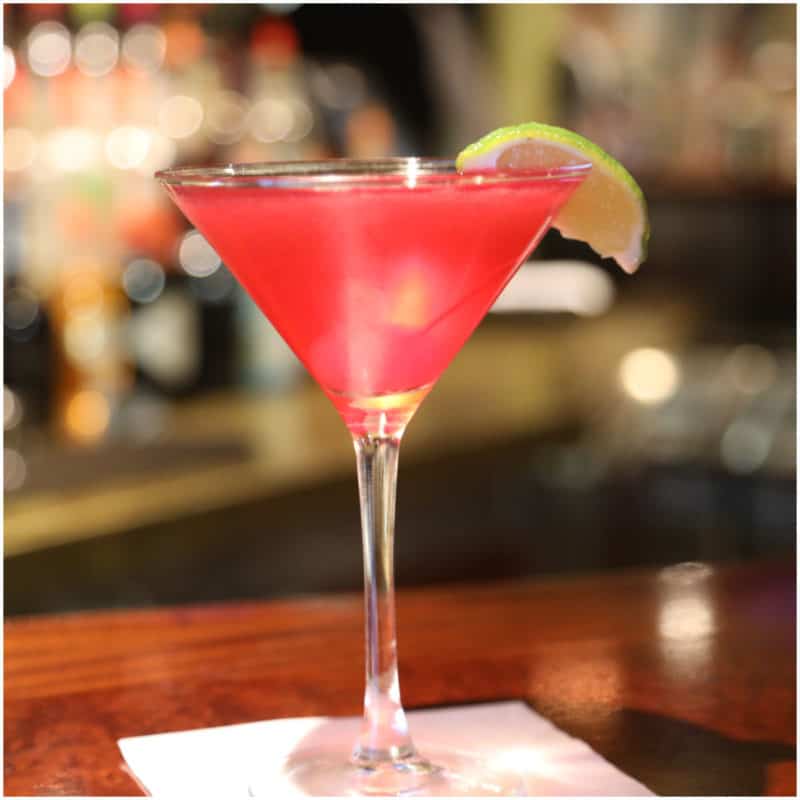 We love sampling the expert-crafted cocktails available aboard Carnival cruises, including this pomegranate, lemon, and cranberry martini. Pomegranate is a tart and slightly sweet fruit that is also naturally red, making it a natural choice for Valentine's Day, Christmas, or any other celebration that would benefit from a ruby-red fruit.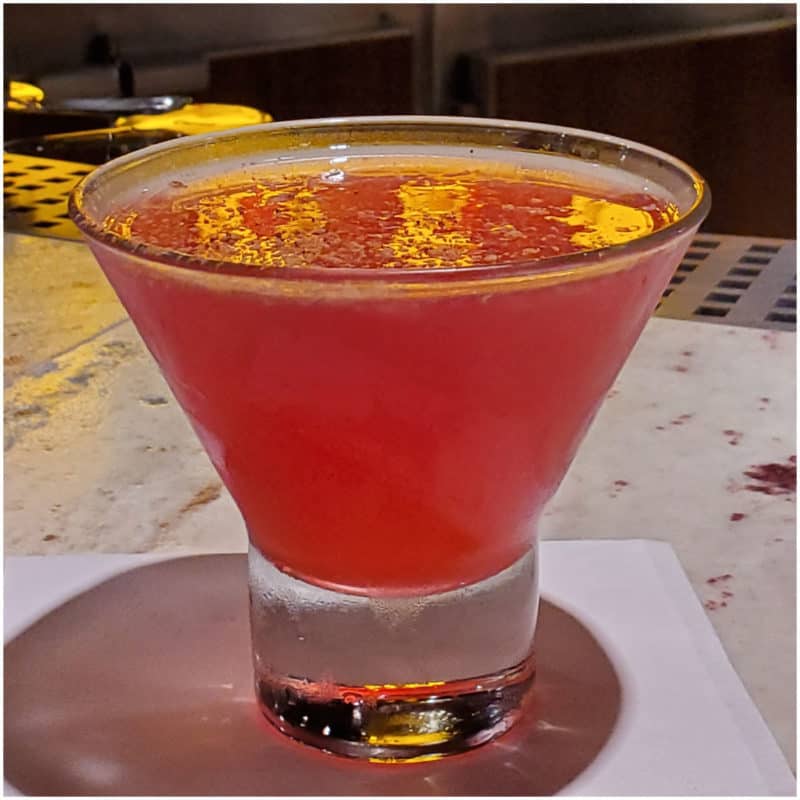 While its name may invoke the rum-and-ginger-beer-based Dark 'n Stormy cocktail, this sweet sipper is a fruity, swoon-worthy strawberry-cranberry cocktail.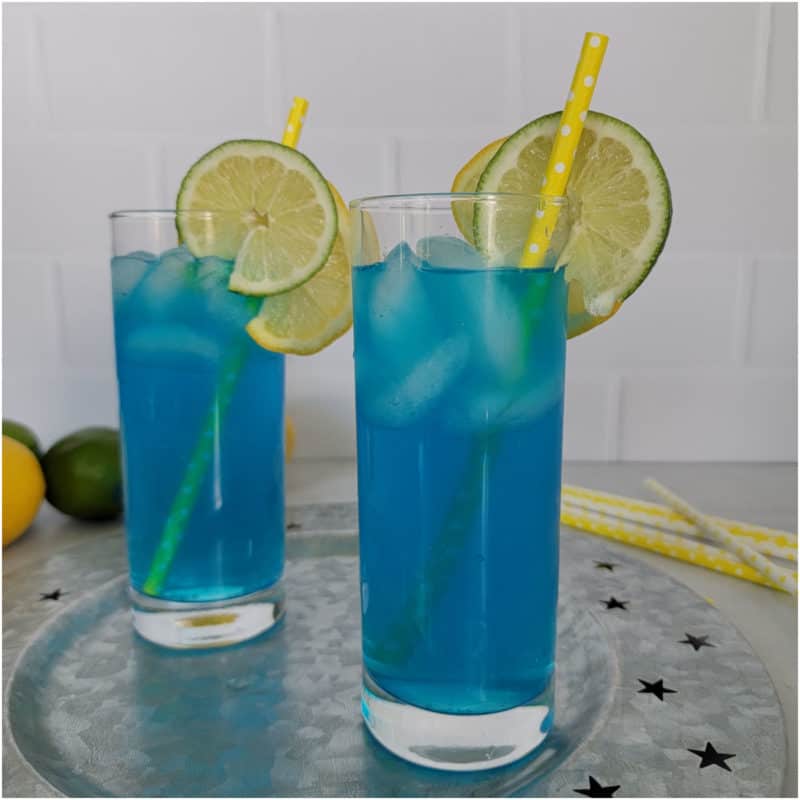 Filled to the brim with orangey blue curaçao, tart lemonade, and fizzy Sprite, this azure vodka cocktail is a citrusy surprise for your taste buds.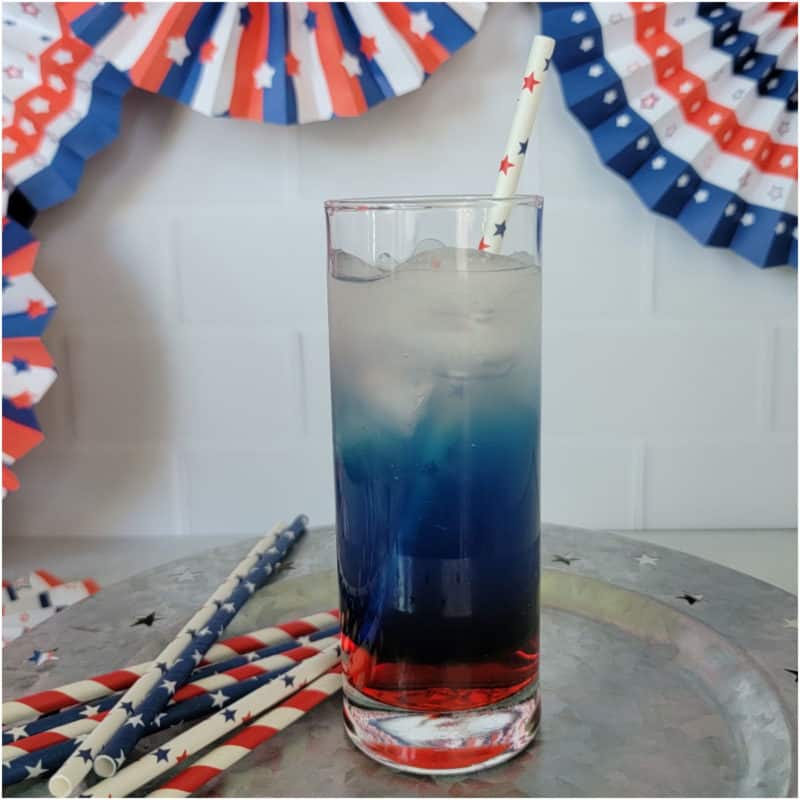 This patriotic, Fourth-of-July-themed layered cocktail dressed in the colors of the American flag is as fun to drink as it is to make.
Lavender is fresh, light, and floral, while lemon is bright and zingy, and together they combine to form a warm-weather cocktail that will help you relax and smell the flowers.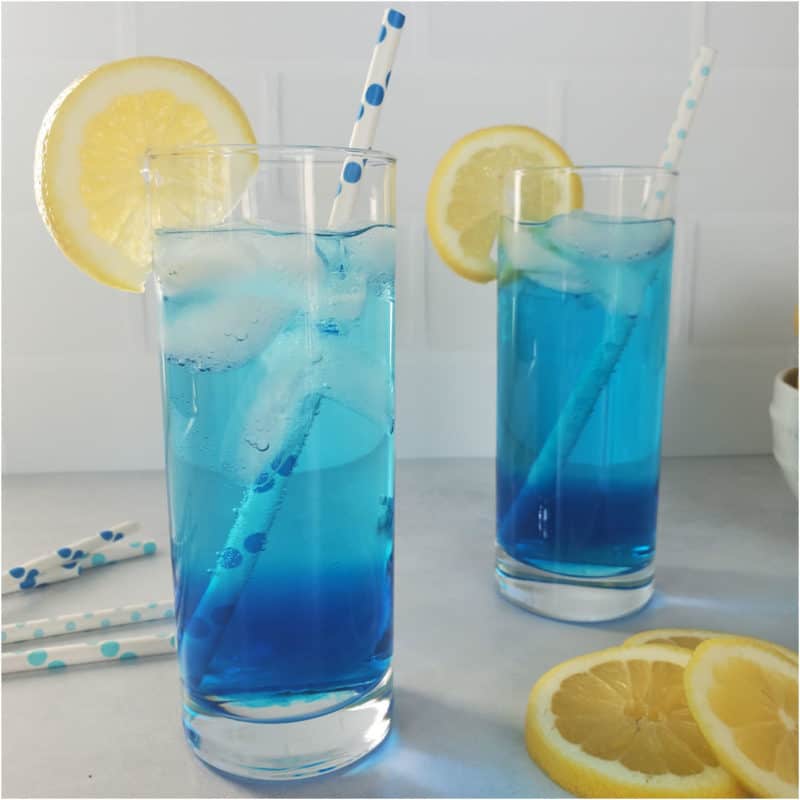 This aquamarine twist on the Sex on the Beach cocktail swaps orangey blue curaçao for tart cranberry, changing the classic drink's appearance and taste in one fell swoop.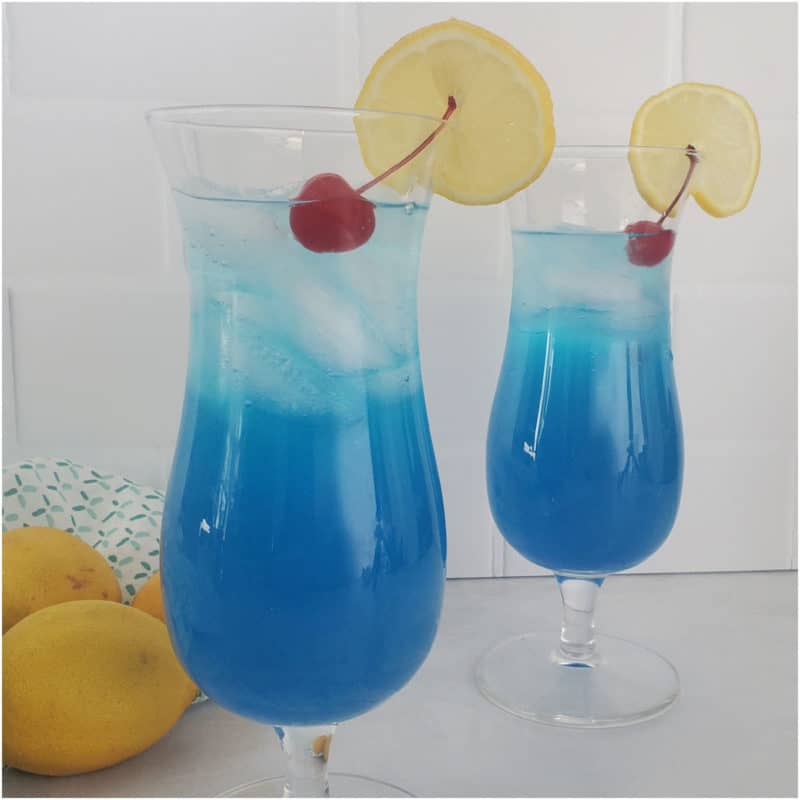 Prepare this pretty blue cocktail frozen in a blender or pitcher-style on the rocks. You can even float a Maraschino cherry or two on top for an instant Fourth of July beverage.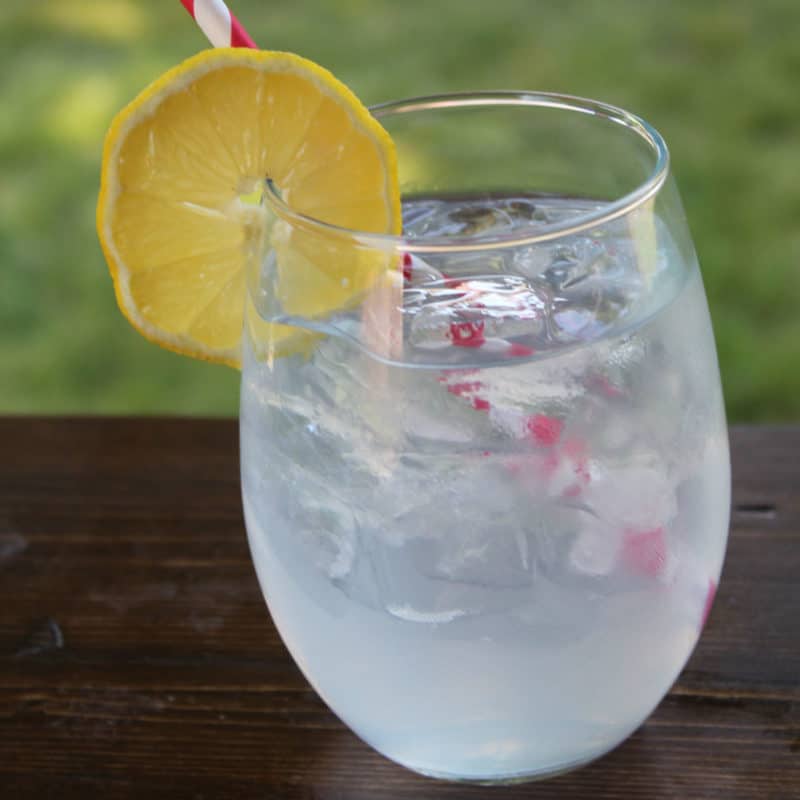 We all have those friends in our circles who are more health-conscious, and for valid reasons. This light raspberry pomegranate lemonade cocktail delivers excellent flavor in just over 90 calories per glass.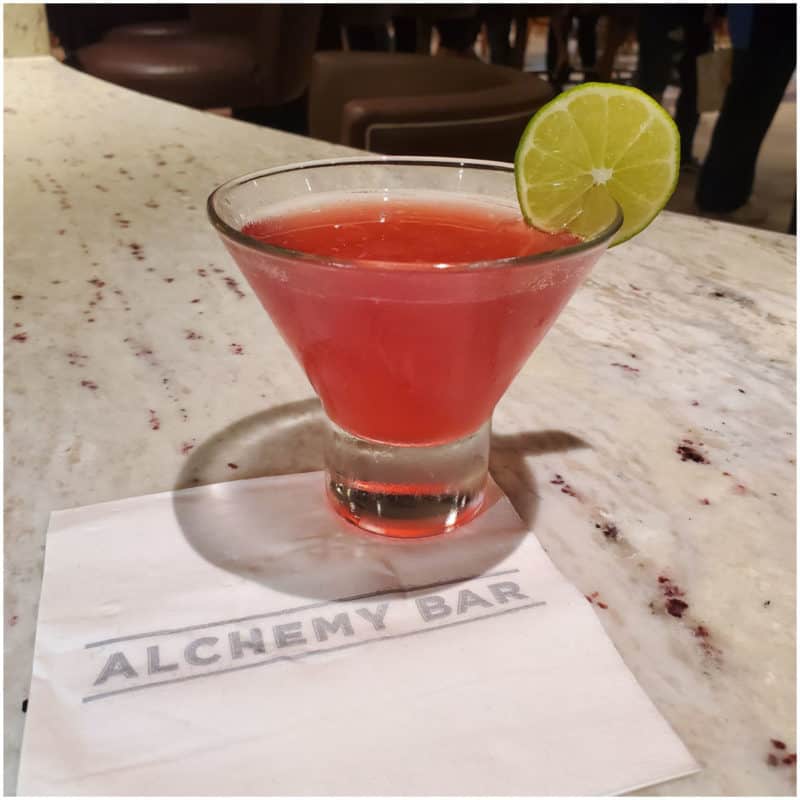 Do you prefer your cocktails on the tarter side? If so, put this pomegranate, lemonade, and cranberry juice vodka-based martini on your radar. The pomegranate flavor is particularly dominant from the double-punch of pomegranate liquor and syrup.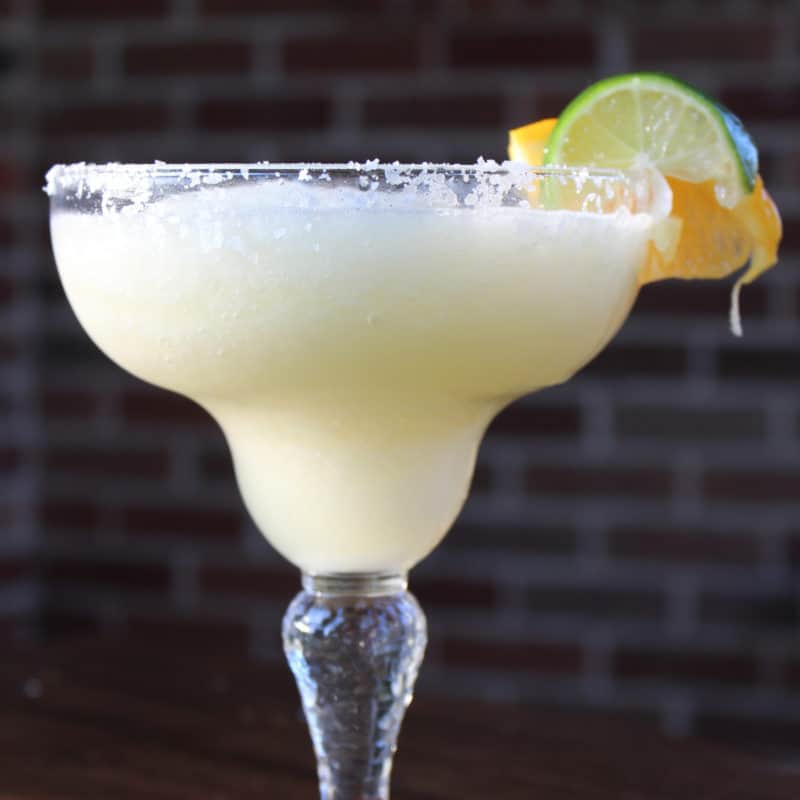 This frosty mashup of my two favorite boozy beverages - wine and margarita - is perfect for the days you can't decide.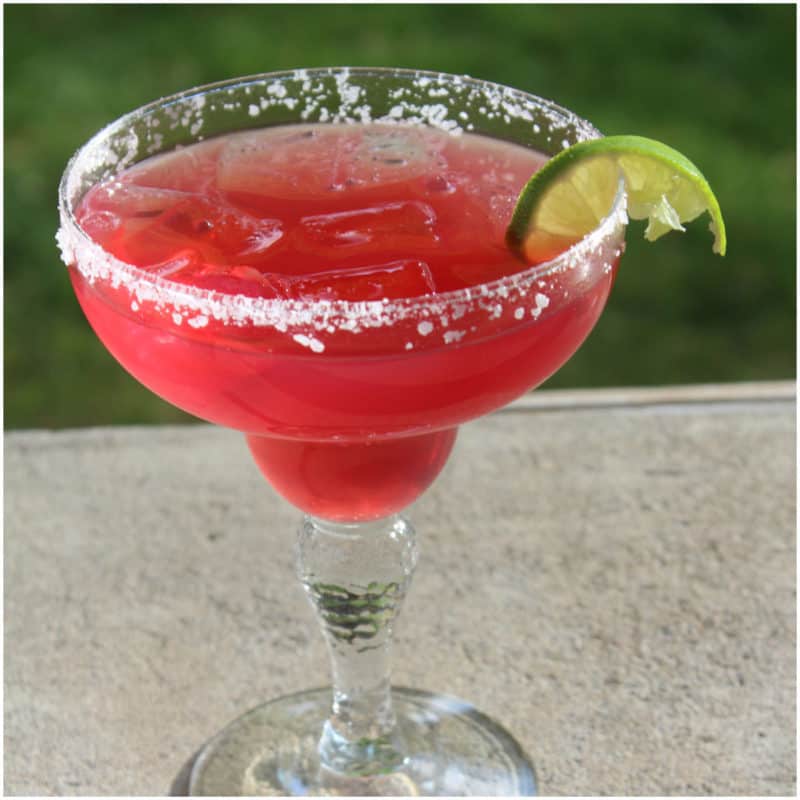 In this Chevy's copycat cocktail, cranberry juice and sweet and sour mix offer tartness, and silver tequila offers a clean-tasting punch of alcohol that balances well with these tart flavors.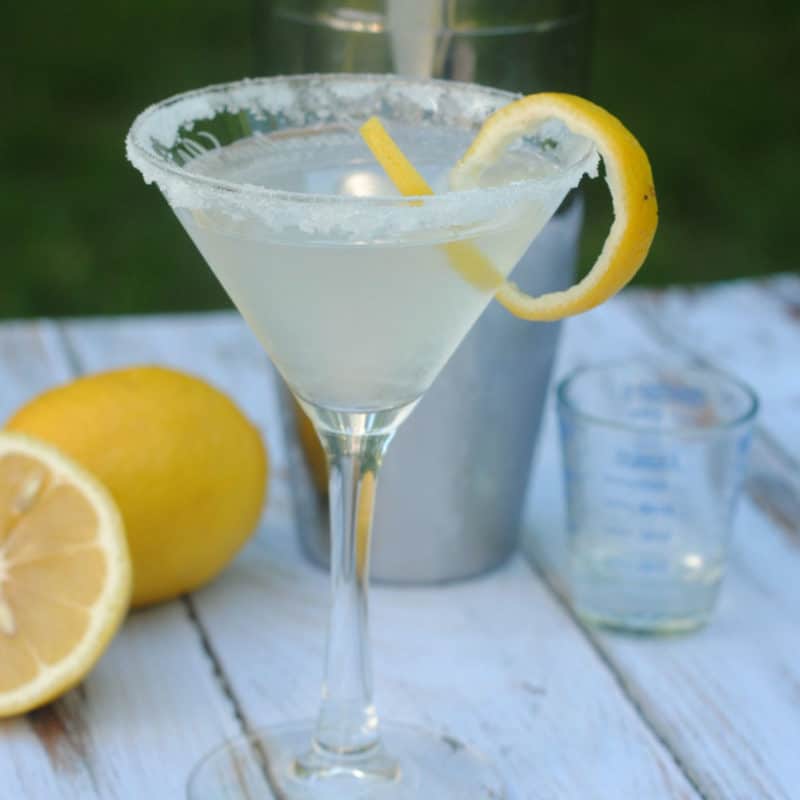 The three-ingredient lemon drop is my go-to cocktail when testing the waters with a new bar. Although deceivingly simple, balancing its sweet and tart components requires delicate handling. Add triple sec and muddled strawberries to the mix for a strawberry version.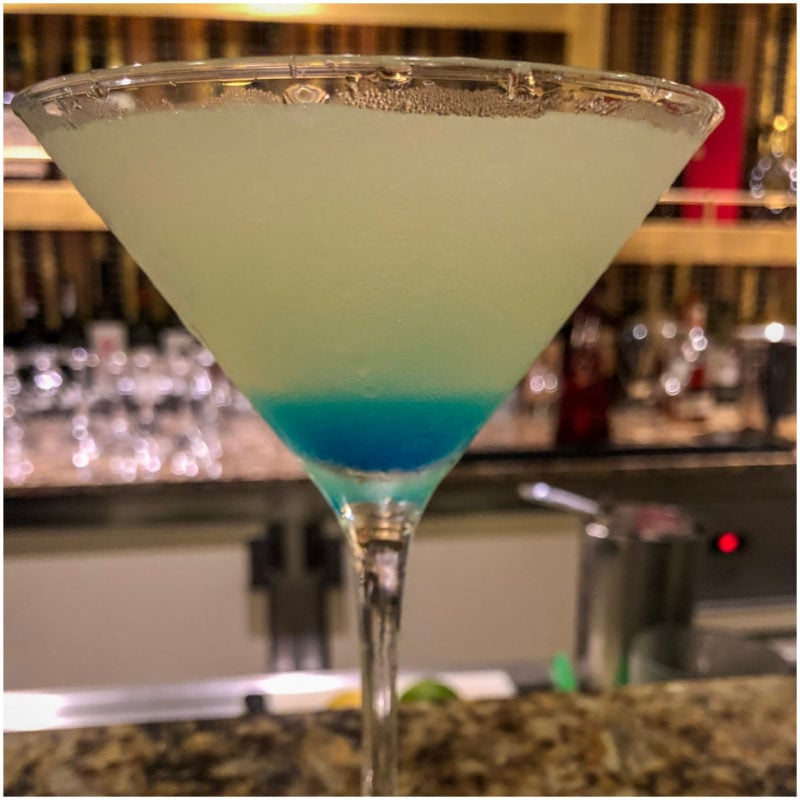 This layered cocktail is a standout from Fahrenheit 555 that swaps the traditional martini base spirits of gin and vodka for lemon-flavored rum and orange-flavored tequila.
Need a refresher on cocktail layering? We've got your back with this guide to layered shots.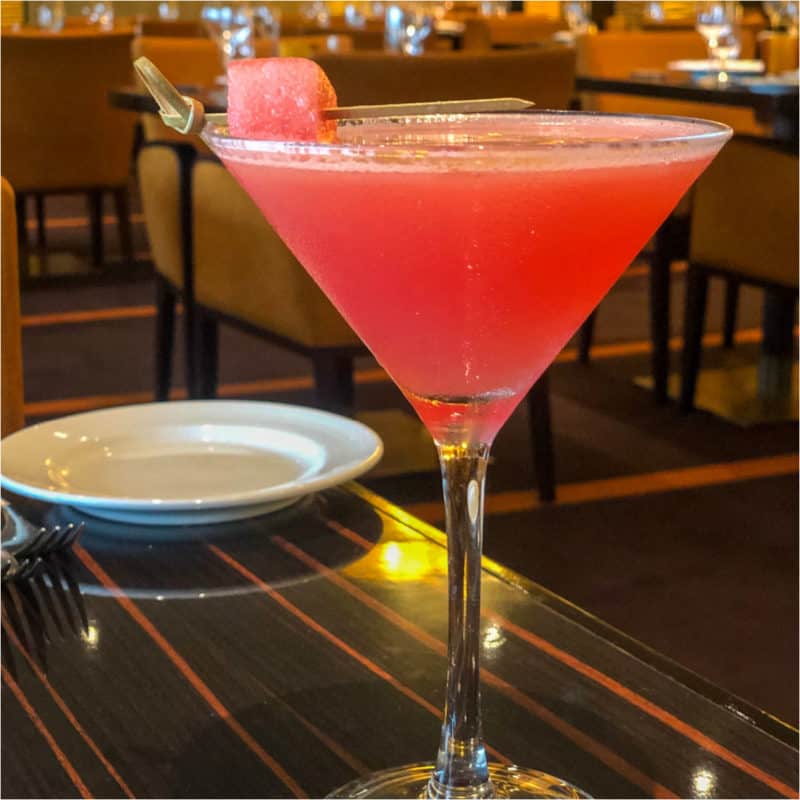 This ruby-red martini is one of the many tantalizing premium cocktail offerings at Fahrenheit 555, the Carnival Panorama's onboard steakhouse. The watermelon chunks muddle easily and leave a nice texture once double-strained into your martini glass, while the half-shot of lime juice makes the final result tart and bright.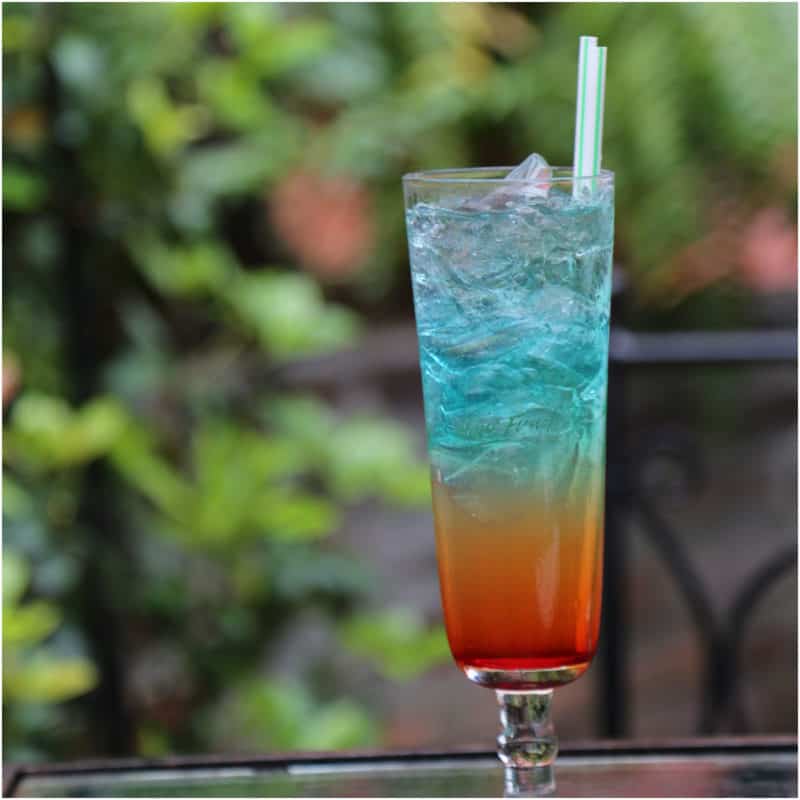 Whip up this fun layered cocktail any day you need a rainbow to make you smile. This was one of the drinks we sampled while dining on the outdoor patio at Pat O'Brien's, the New Orleans joint home to the hurricane cocktail.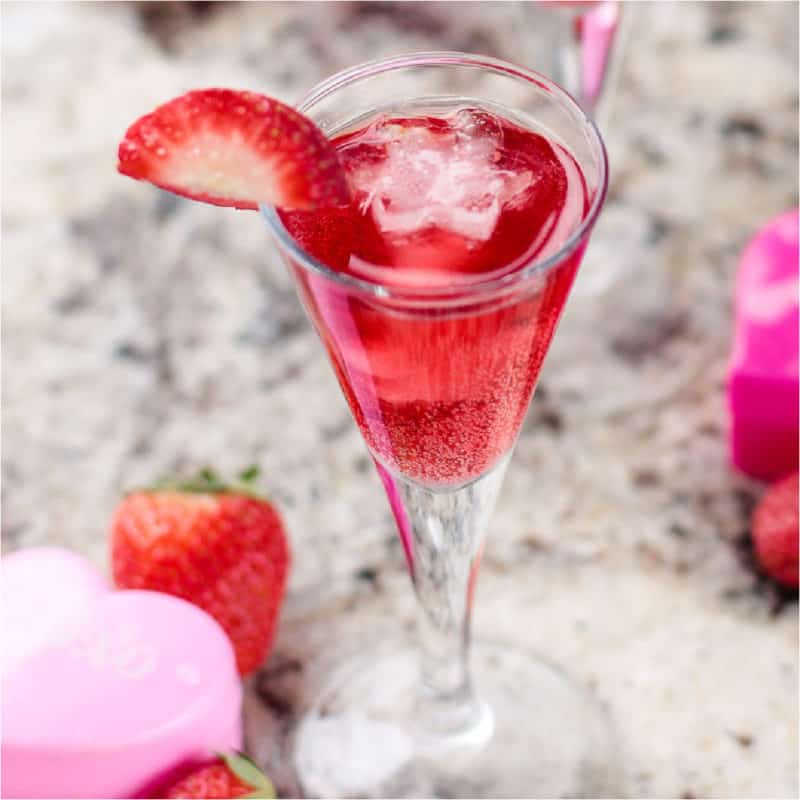 While strawberries and champagne are typically associated with Valentine's Day, making this girl's night essential during the summer gives you access to fresh, in-season strawberries.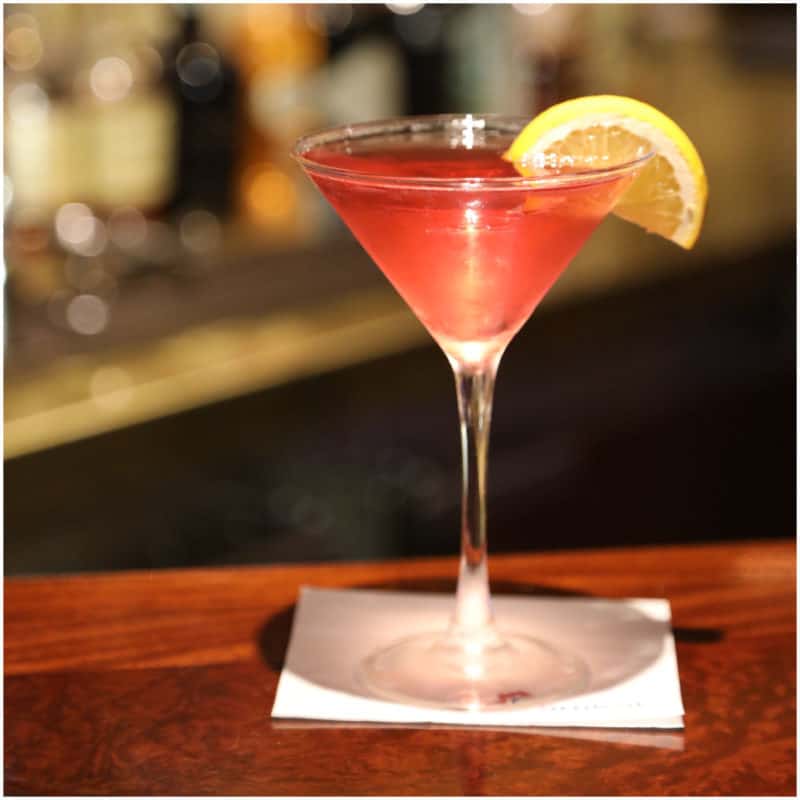 The delectable combination of raspberry vodka and Malibu coconut rum creates that warm, fuzzy feeling of watching a sunset in the Caribbean or anywhere pleasing to the eye; we enjoyed this cocktail on the Carnival Splendor while sailing home from Mexico. The cranberry juice adds color and tapers some of the alcohol content so that you can easily enjoy a second round.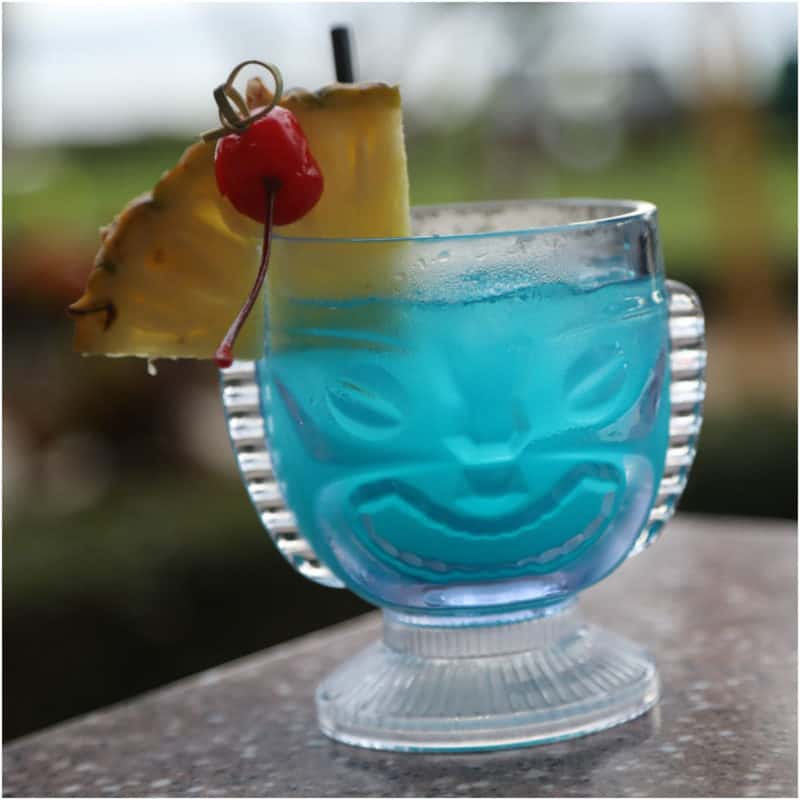 Make sure you use a light-colored rum, such as Malibu, in this tropical tiki cocktail to let the color of the blue curaçao shine.
This classic cocktail is one of my favorite sweet alcoholic drinks! It is the perfect tropical drink!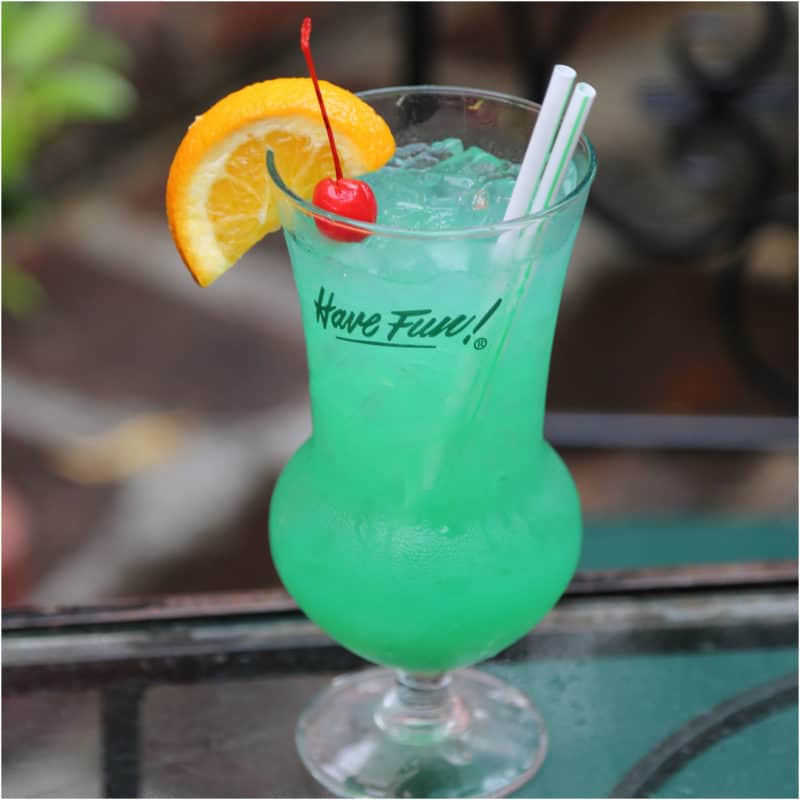 The "fuzzy" part of this neon green hurricane glass cocktail comes from its deceivingly peachy taste, courtesy of peach schnapps.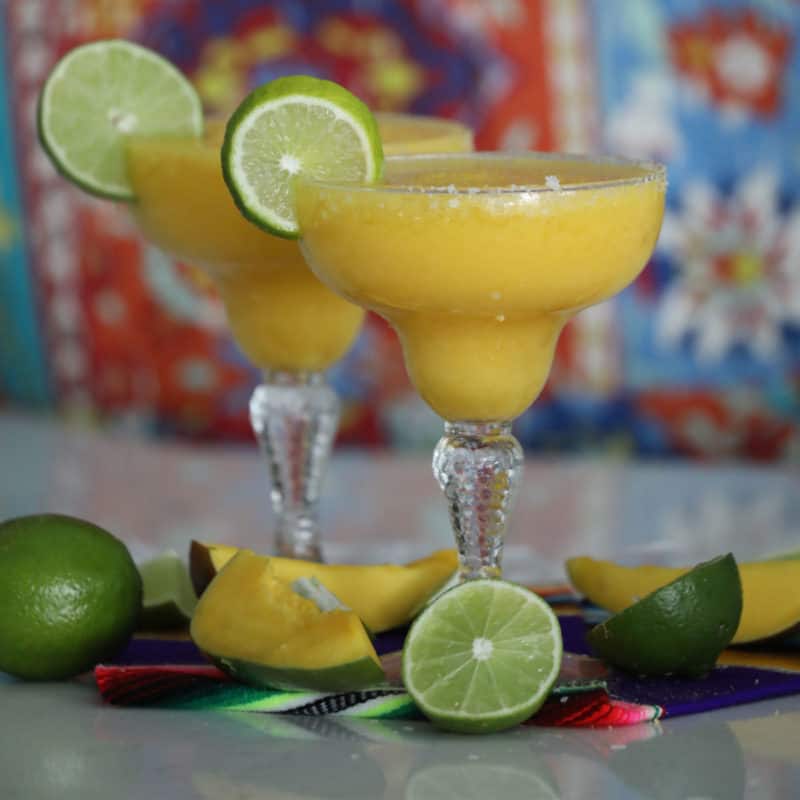 Carne asada tacos and this frosty, salt-rimmed mango margarita = Taco Night is served!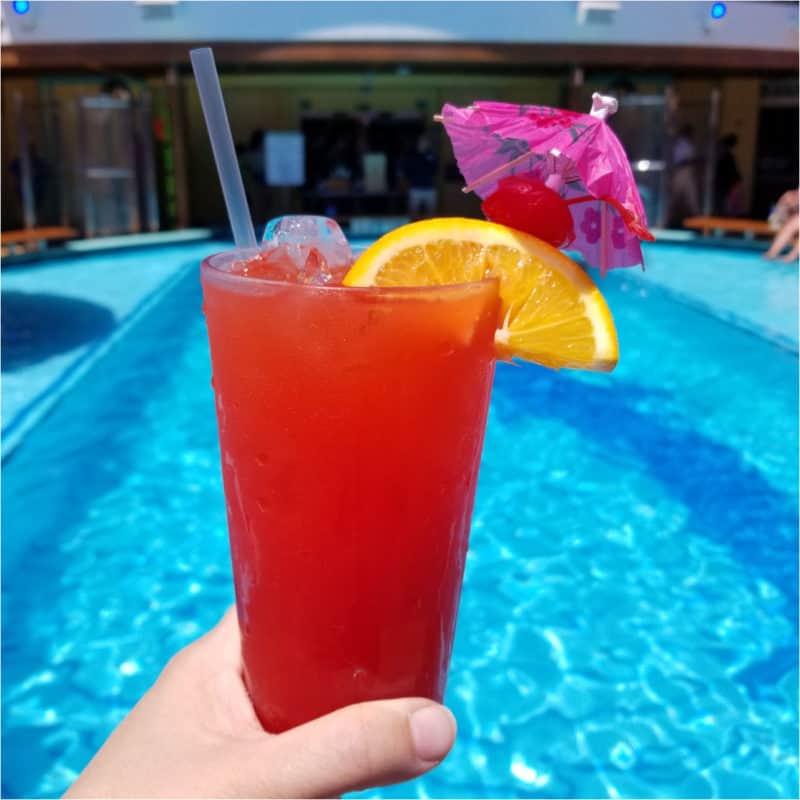 There are a total of four alcohol sources in this fruity Carnival Cruise cocktail that's notoriously easy to down.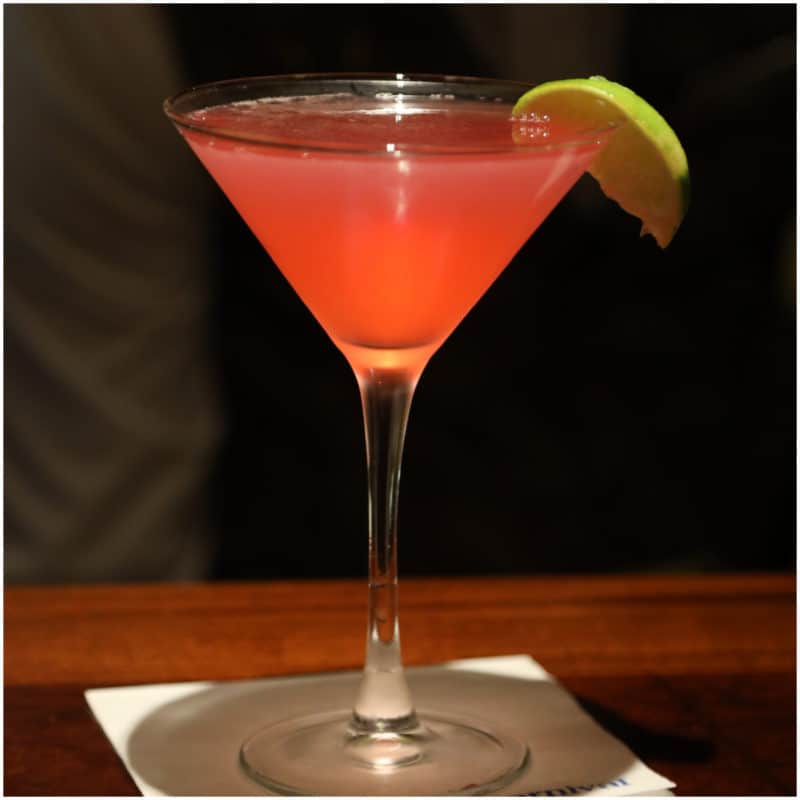 This cranberry and watermelon cocktail is the color of your cheeks after downing a few - and trust us, it's so delicious that this isn't a challenging feat to accomplish. The Monin Watermelon Syrup used to achieve the watermelon flavor is just as yummy in alcoholic and non-alcoholic beverages, making buying a bottle worth it if you enjoy this succulent summertime fruit.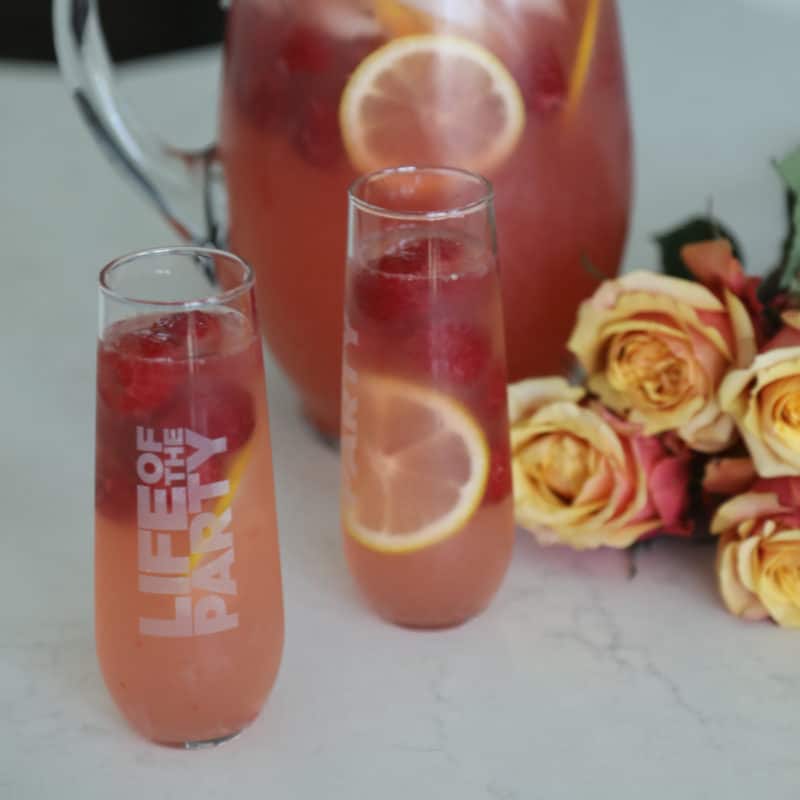 This Moscato punch cocktail is a nod to a scene from Melissa McCarthy and Maya Rudolph's 2018 film Life of the Party. It is another concoction that's easy to whip up pitcher-style, as the only effort required is filling your pitcher with the ingredients and stirring lightly to combine.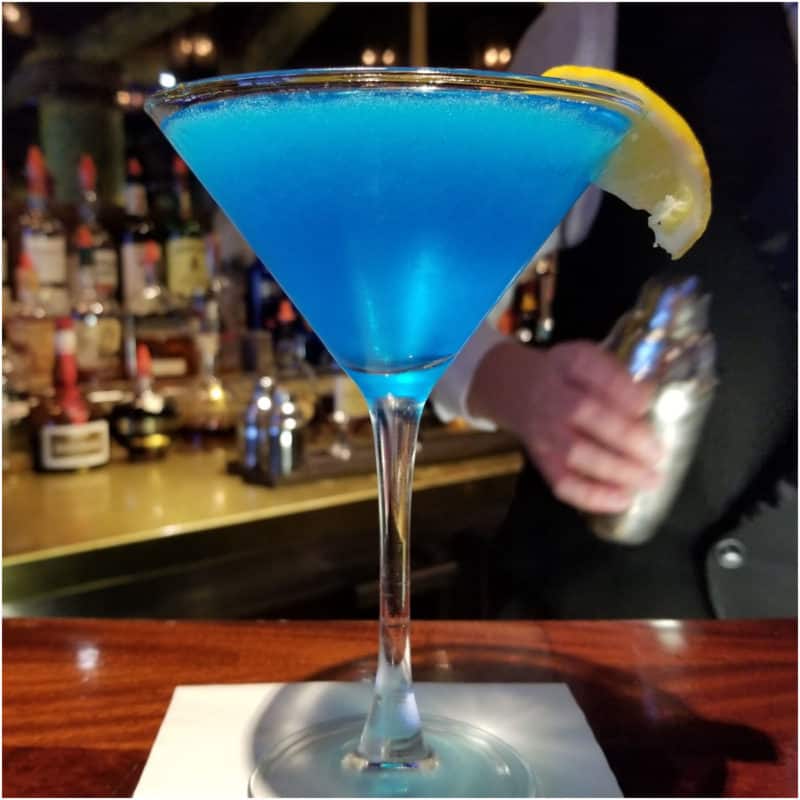 We also dove into this blissfully blue, citrus-forward martini on a Carnival Splendor cruise to Mexico. The blue curaçao gives it its aqua color, a hint of orange, and an extra shot of booziness, while the ounce of Sprite makes it pleasantly bubbly.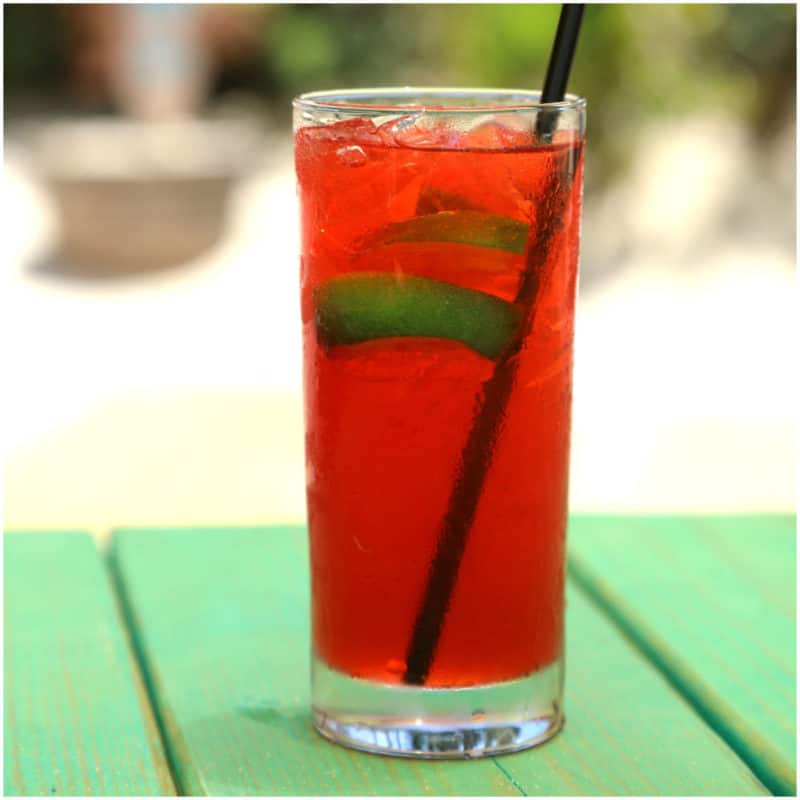 This grapefruit, rum, and cranberry Collins glass cocktail comes from the menu of LuLu's Gulf Shores Restaurant in coastal Alabama.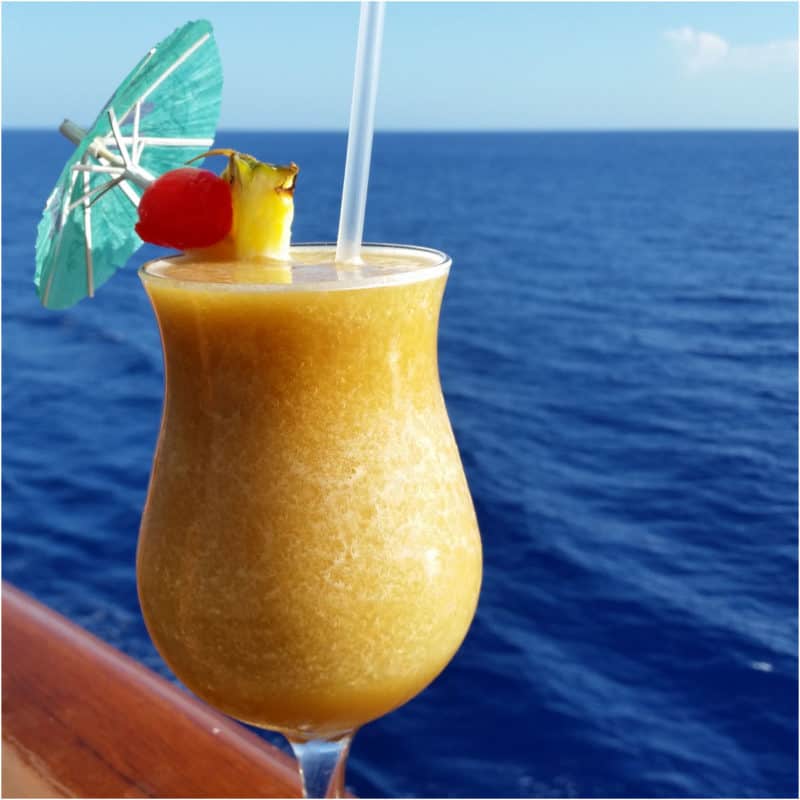 In this blender cocktail, creme de banana, creme de cacao, and Kahlúa coffee liqueur combine with vanilla ice cream for a frosty dessert-like drink with "pure indulgence" written all over it.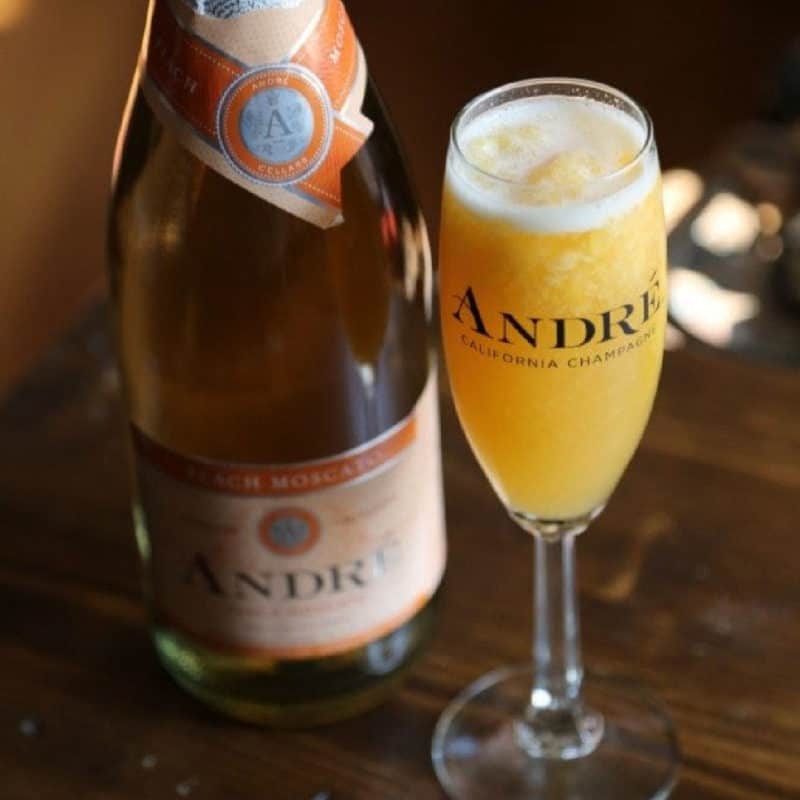 It only takes a bottle of Andre Peach Moscato and a pound of frozen peaches to whip up this brunch-ready sparkling wine cocktail.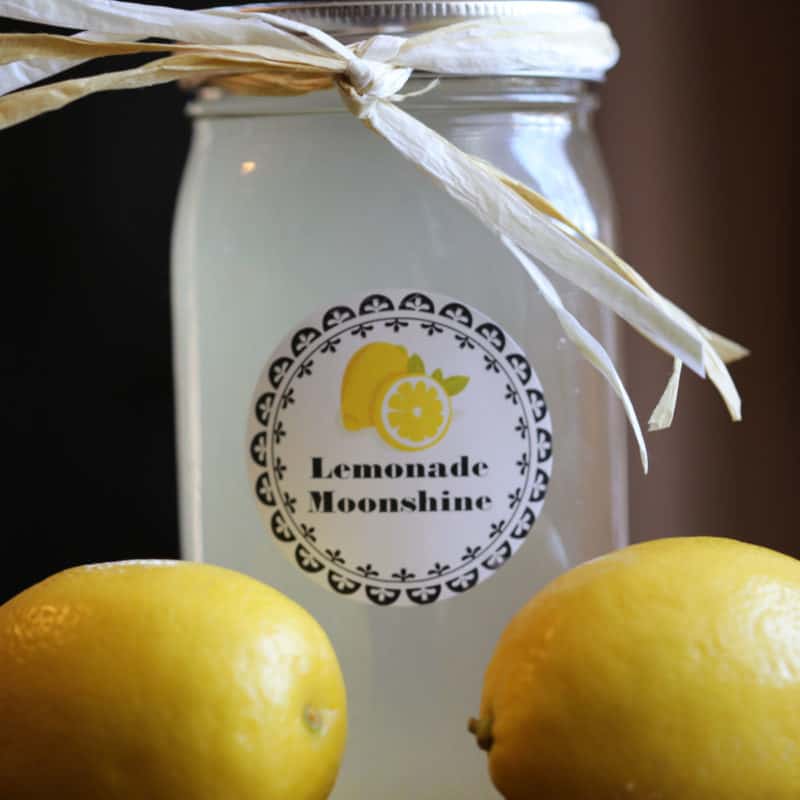 This homemade lemonade moonshine can easily be used as a substitute for vodka in any fruity alcoholic drink in which you'd like to enhance the lemon flavor.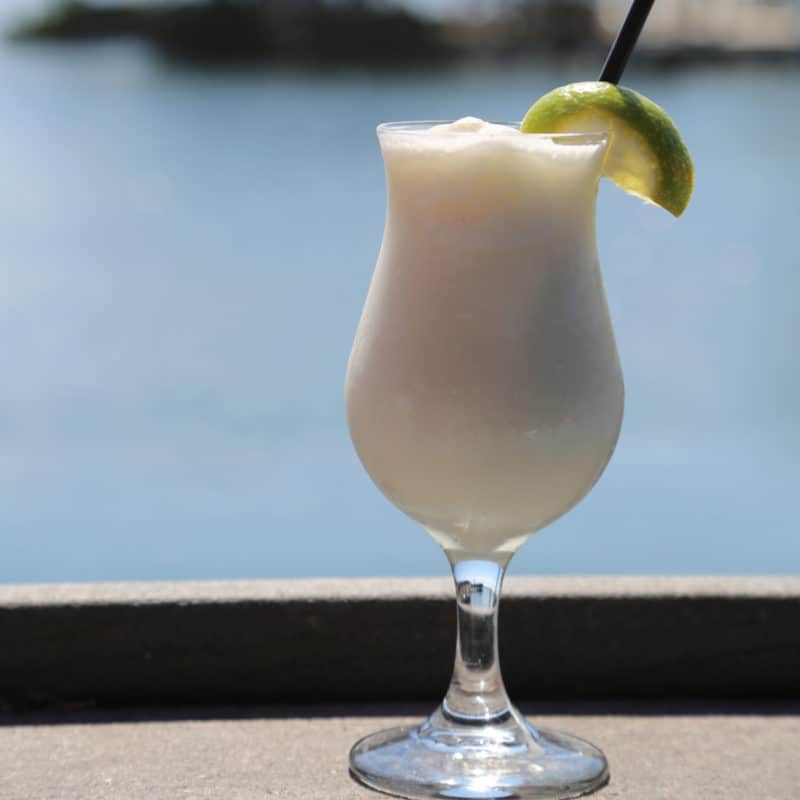 This key lime, pineapple, and coconut rum cocktail is radiant Florida sunshine served in a hurricane glass.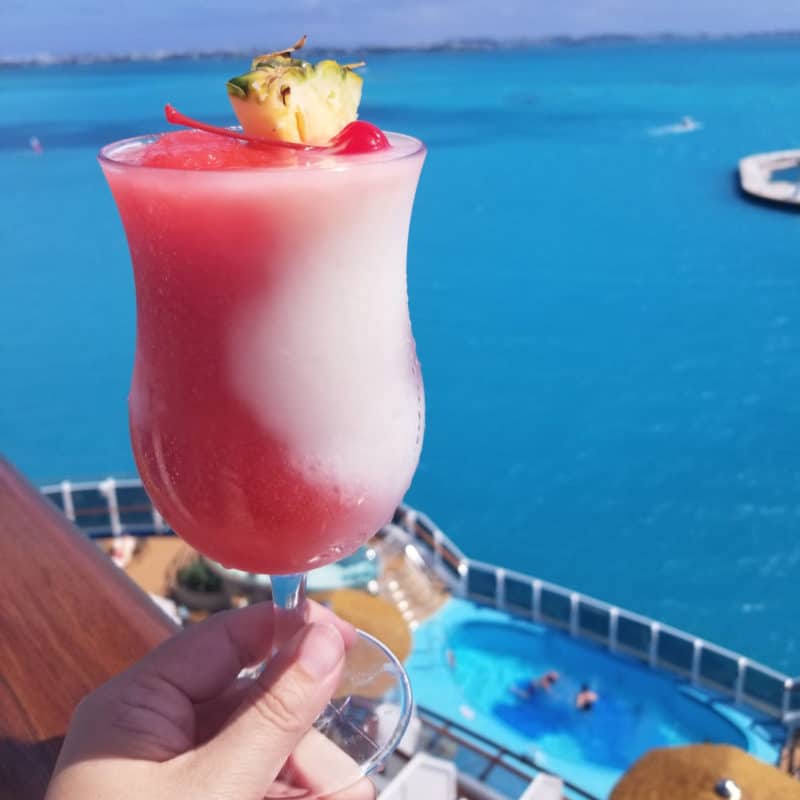 As you know, we're huge fans of teasing out fantastic flavors from simple ingredients. With only three components, this daiquiri and piña colada hybrid rum cocktail is surprisingly easy to make.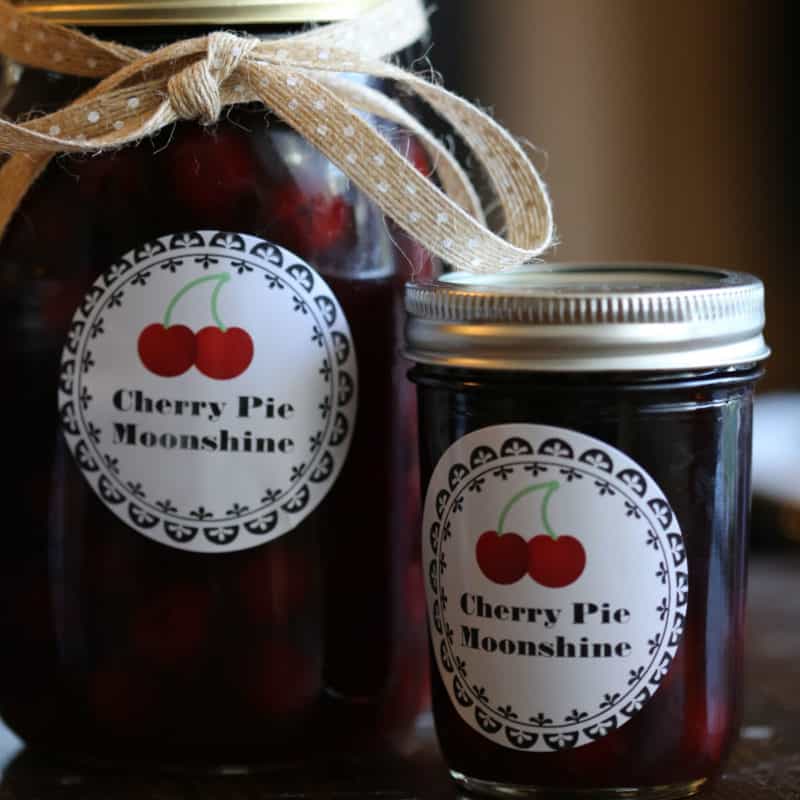 The canned cherries in this homemade moonshine give it the unmistakable taste of cherry pie filling. As with our lemonade moonshine, add this cherry moonshine to any cocktail that could benefit from a boozy, cherry-fueled infusion.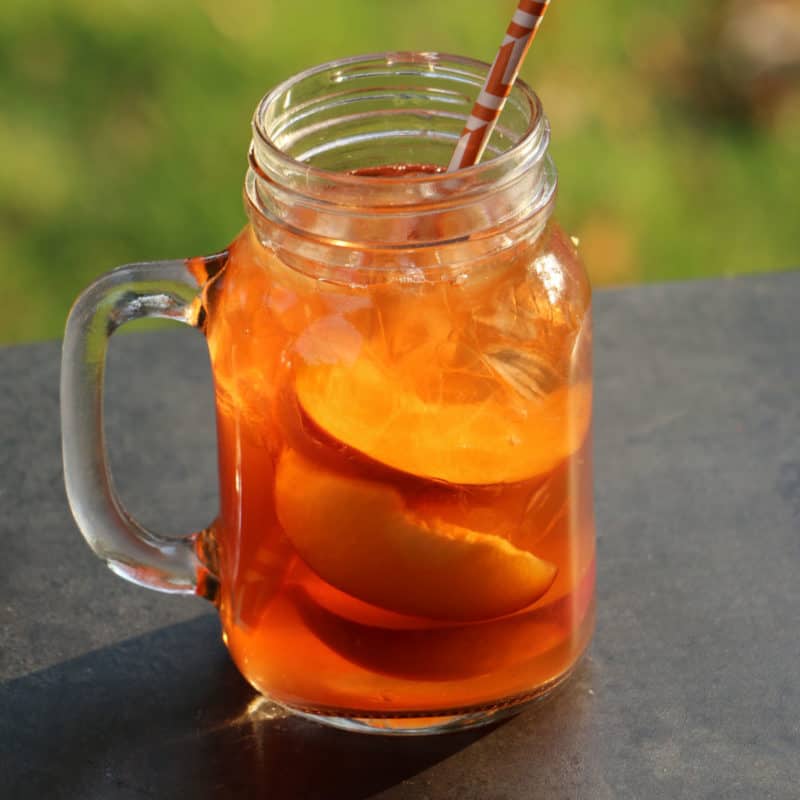 For enhanced peachiness, add frozen peaches to the mix; they'll keep your drink cool as ice cubes would and absorb the vodka as they melt.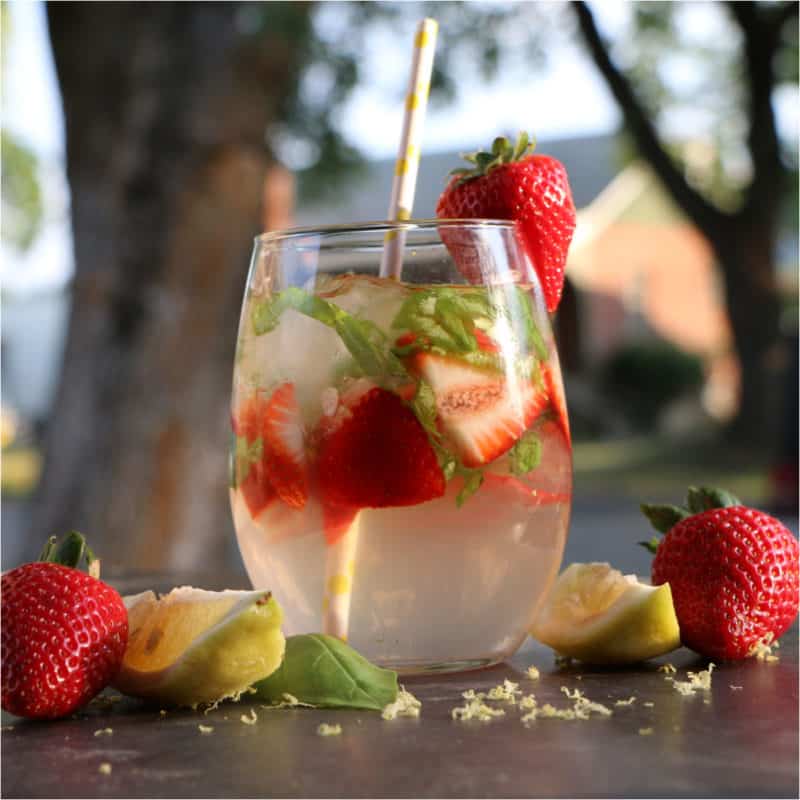 In this elegant wine glass cocktail, the trifecta of sweet strawberry sorbet, fresh muddled basil, and tart lemonade form a refreshing summertime sipper.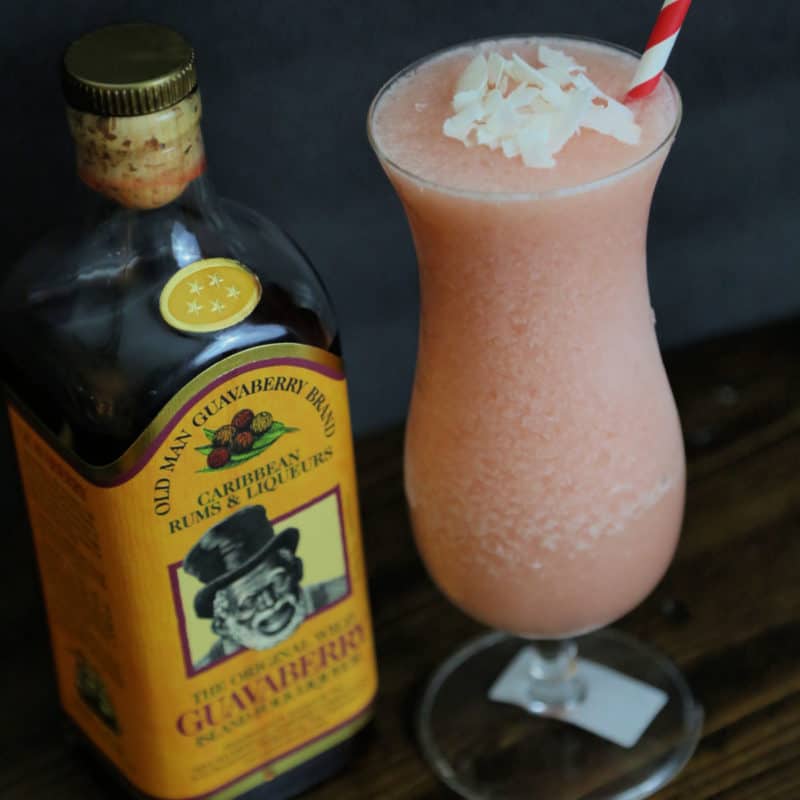 This tropical twist on the piña colada is made with guava berry liqueur, the national liqueur of the island of St. Maarten.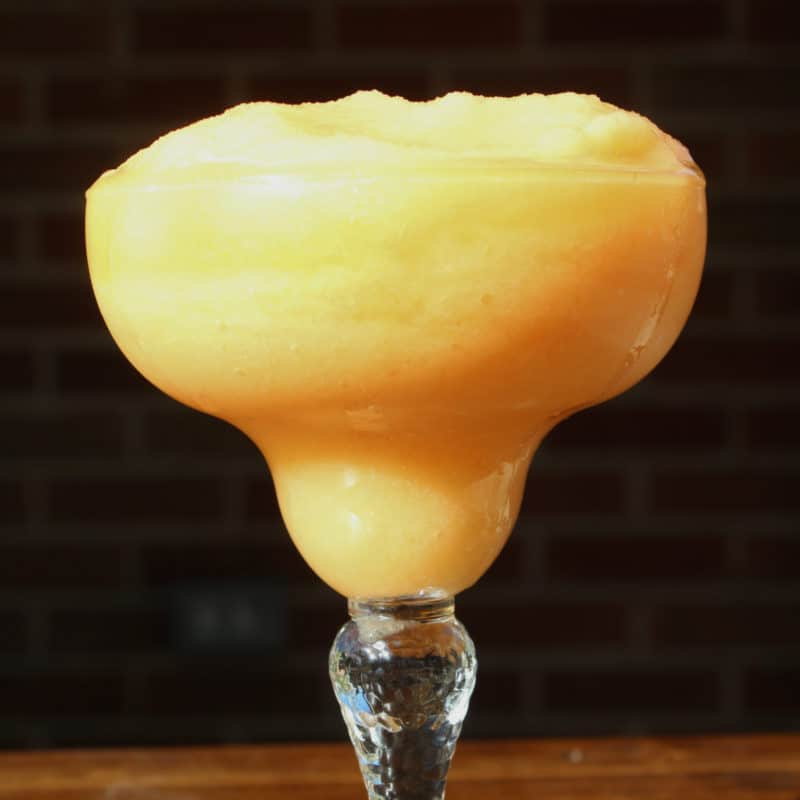 I'm usually a margarita girl, but I love whipping up this peachy-keen daiquiri when I want to change things up.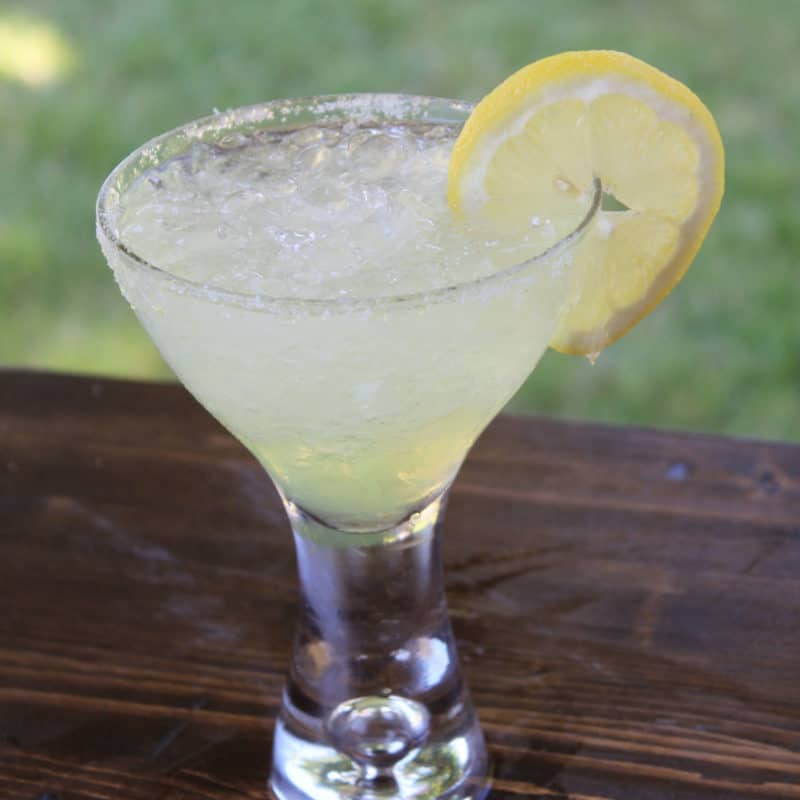 The Smirnoff Sorbet Light Lemon in this three-ingredient martini gives it the qualities of candied lemon with a fraction of the calories. Sno-Cone ice seals the deal by perfecting the texture of this boozy liquid lemon sorbet that's perfect for summertime sipping.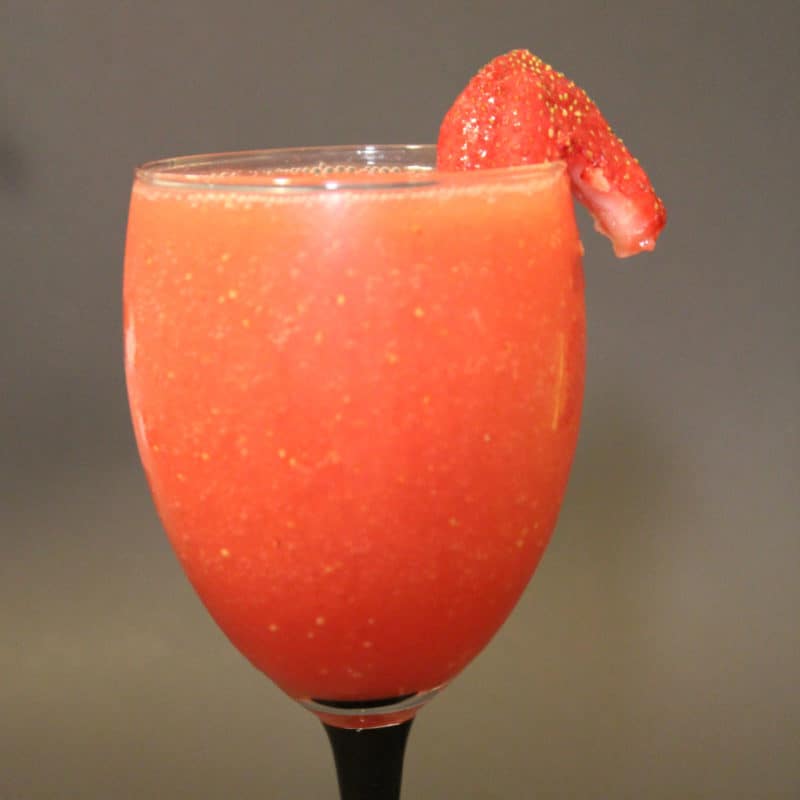 For the best results when making blender cocktails like this strawberry, vodka, and rum drink, use a powerful blender such as this Ninja Blender.
Favorite Bartending Tools
We hope you enjoy these epic Fruity Cocktails! Here are some of our favorite cocktail tools for our home bar.
2 ounce shot glasses - We love these 2 oz shot glasses especially for layered shots.
Bar Spoon - Bar spoons help to create layers in the cocktail shot. They fit perfectly into the cocktail shot glass.
Cocktail Shaker – This cocktail shaker comes with a fantastic set of tools to shake and strain the best summer drink.
Stemless Martini Glasses - These stemless martini glasses are fantastic.
Martini Glass - We like the look of the classic martini glass
Jell-O Shot Cups - We suggest using two-ounce Jell-O shot cups.
OXO angled jiggers - these are our go-to measuring tools for cocktails. They work perfectly for pouring in layers for cocktails.
Margarita Glasses - We like the look of classic margarita glasses but you can use any glass for this great cocktail.
Copper Mule Mugs  - Copper Mule Mugs are the classic way to serve Moscow Mules. The copper mugs keep them nice and cold and look amazing.
Great Cocktail Recipe Collections
Summer Cocktails - The best cocktails for a hot summer day! Plus, Boozy popsicles!
2 Ingredient Cocktails -  Easy 2 ingredient cocktails and shots that require as little effort as they do ingredients from your home bar.
Great Martini Recipes - Shake or stir your favorite martini with these great recipes
Tequila Cocktails - Easy drinks made with tequila including margaritas and more.
Blue Cocktails - Blue cocktails are as eye-catching as they are tasty. Here are our blue cocktail favorites that can be made from home without needing to leave home and open a bar tab.
Moscow Mule Recipes - Try a new variation on the classic Moscow Mule Drink. Grab the ginger beer, crushed ice, and a sprig of mint leaves to make a great mule drink.
Red Colored Cocktails - Epic Guide to Red Cocktails You Can Make at Home!
Butterscotch Schnapps Cocktails - No need to be bitter! These Butterscotch Schnapps Cocktails are easy to make and tastes oh so sweet.
Baileys Irish Cream Cocktails - Epic Guide to Baileys Irish Cream Liqueur! How to mix it, what it tastes like, how to store it and so much more.
Check out all of our Cocktail Recipes
Do you love recipes? Check out our copycat recipes, dessert recipes, and our CrockPot Recipes.
Follow Tammilee Tips on MSN, Facebook, Instagram, and Pinterest, for all of our recipe posts.