The ultimate Sloppy Joe Sides list that everyone will love! Easy side dishes perfect for Sloppy Joe Night!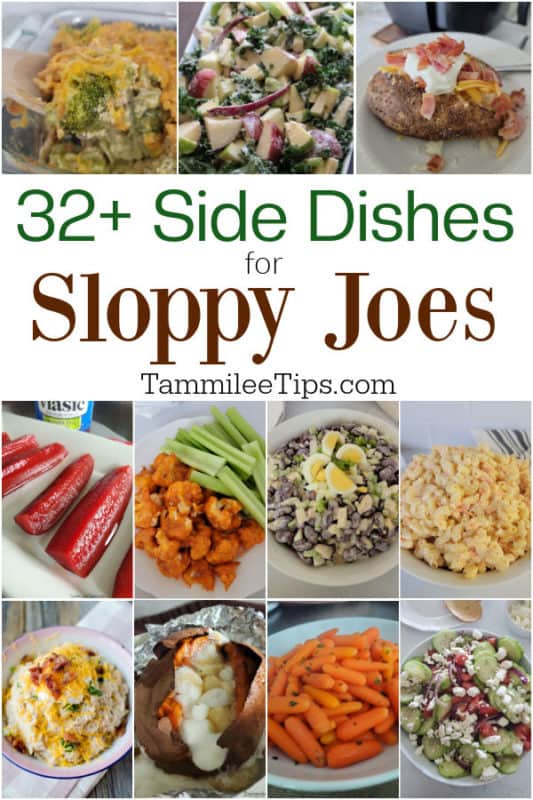 Ultimate Sloppy Joe Side Dish Roundup
What Are Sloppy Joes?
The sloppy Joe has been an all-American dinnertime and potluck staple for almost a century, likely catapulting to success amid the popularity of ground meat in the post-Industrial Revolution era of the 1800s.
Other ground beef dishes that came from this time include meatloaf and spaghetti with meatballs.
While the dish only requires a can of sloppy Joe sauce and ground beef, homemade versions are more complex. They can contain onions, bell peppers, and flavor enhancers like vinegar, brown sugar, Worcestershire sauce, and mustard.
When Were Sloppy Joes Invented?
Multiple stories exist about how the sloppy Joe sandwich was invented, and food experts don't seem to agree about the dish's origins.
One story credits a Sioux City, Iowa, cook named Joe, who is said to have combined tomato sauce with Iowa's loose meat sandwich in 1930. Others take us to a Key West, Florida, restaurant with the "Original Sloppy Joe Sandwich" on its menu and a Havana, Cuba bar. Both establishments are named after the dish.
Can Sloppy Joes Be Frozen?
Sloppy Joes can indeed be frozen for later enjoyment! For the best results, transfer the cooked filling to an airtight, freezer-safe container and freeze it for up to three months. Then, defrost it on the stovetop, adding small amounts of water to help the consistency return.
According to the USDA, previously frozen leftovers can be refrozen if always reheated to a minimum 165°F internal temperature, as measured by a meat thermometer.
Hint - you can expend as much sloppy Joe leftovers as you desire toward Sloppy Joe grilled cheese sandwiches and loaded tater tot casseroles!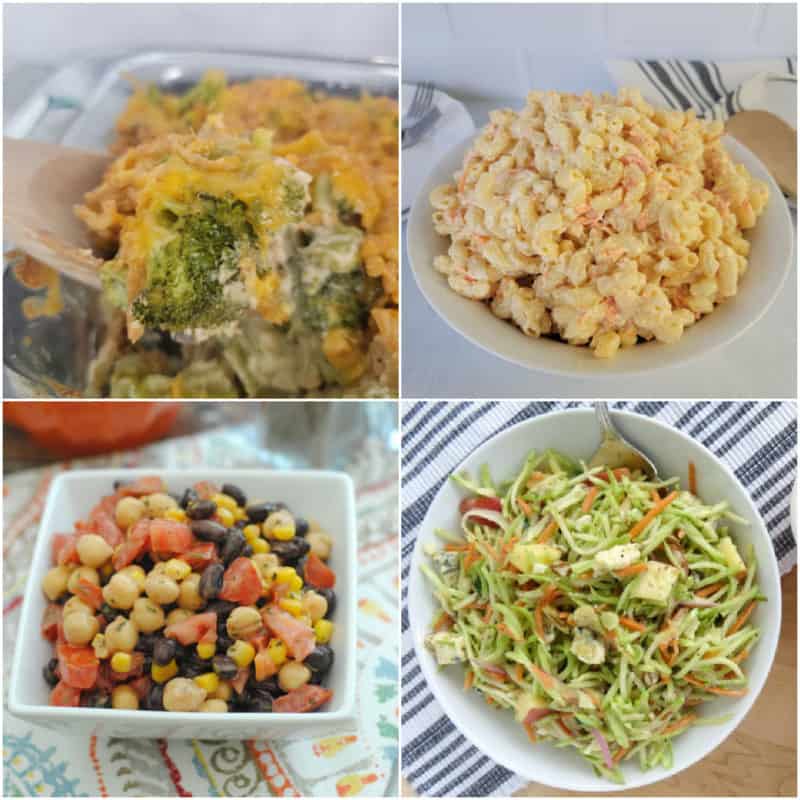 Crowd-Pleasing Sloppy Joe Sides
Whether you had a sloppy Joe last summer or many moons ago, we've got a roundup of sides sure to complement any style of this meaty and tomato-filled hamburger bun sandwich.
Simple side dishes for sloppy joes include tater tots, potato wedges, sweet potato fries, onion rings, French fries, dill pickles, or potato chips. Here are some of the best side dishes that we love to serve with Sloppy Joes.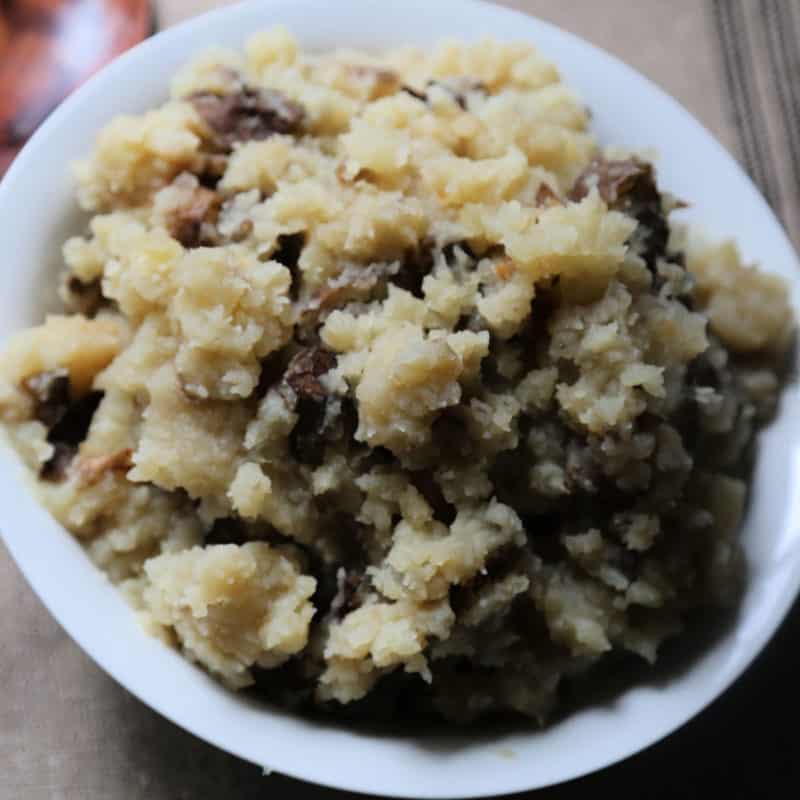 These simple slow-cooker potatoes are flavorful enough to be yummy on their own but mild enough taste-wise to let the boldness of the sloppy Joe shine. The garlic flavor can come from powder or fresh or jarred minced garlic. Add some grated parmesan, thyme, or oregano for an herby and cheesy take.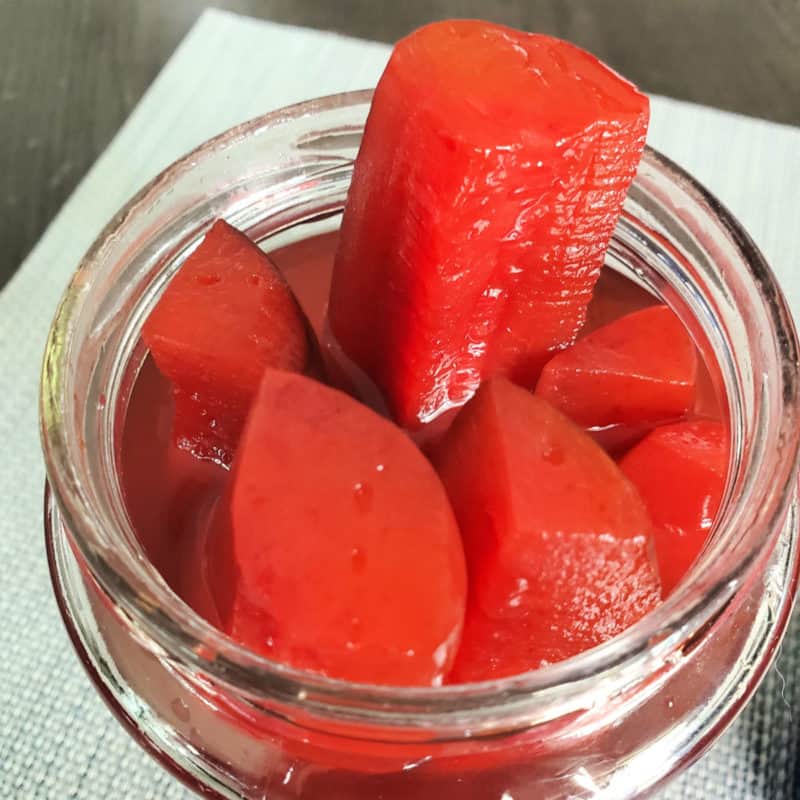 Kool-Aid pickles, or "koolickles," are a deep South treat combining two zany ingredients that have little in common but produce a memorable sweet-tart yet slightly briny flavor. The Kool-Aid flavor intensifies as the dill pickle spears sit in the sugar and juice mixture. We use cherry Kool-Aid in ours, but you can use any variety you like best.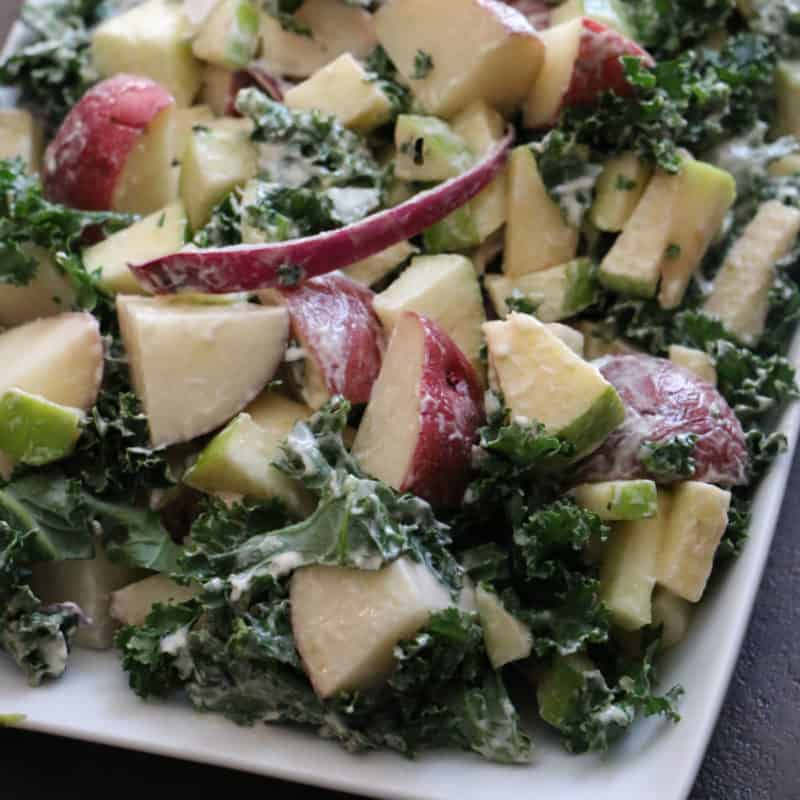 This potluck-friendly salad is fresh, sweet, and savory, and the apple and potato are pleasantly crunchy. Miracle Whip, a staple I use in salads, sandwiches, and dips, adds a light creaminess that brings it all together. Waiting for the salad to set is the hardest part, as the recipe requires only 20 minutes of prep time.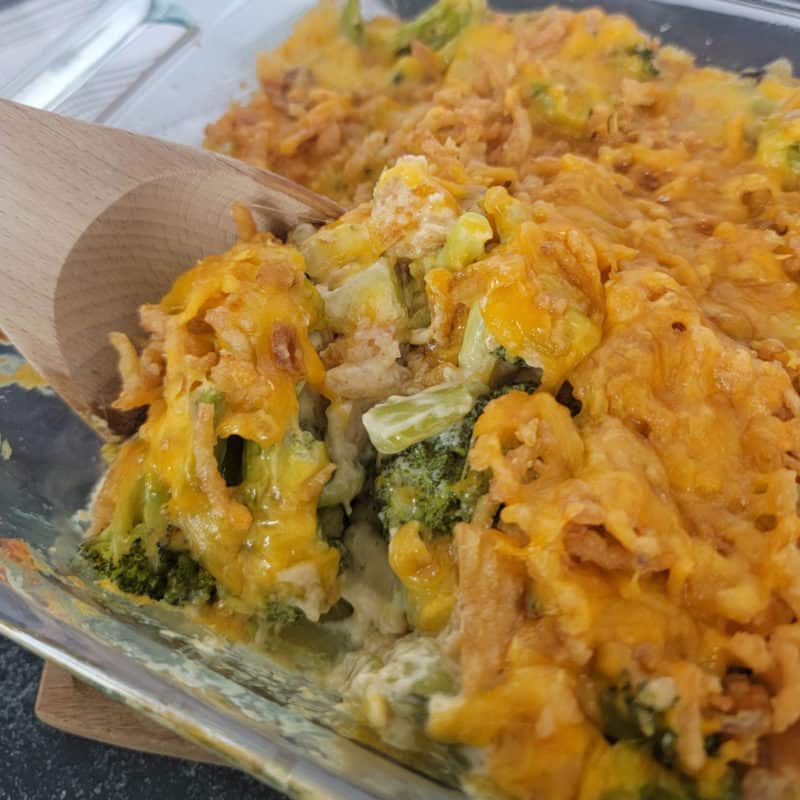 Add this creamy and satisfying frozen broccoli casserole to your holiday menu. Mix in a cup of cooked rice for a heftier side, and swap half of the broccoli with an equal portion of cauliflower for some taste and color contrast. Leftover diced turkey or shredded chicken make it into an easy and quick light meal.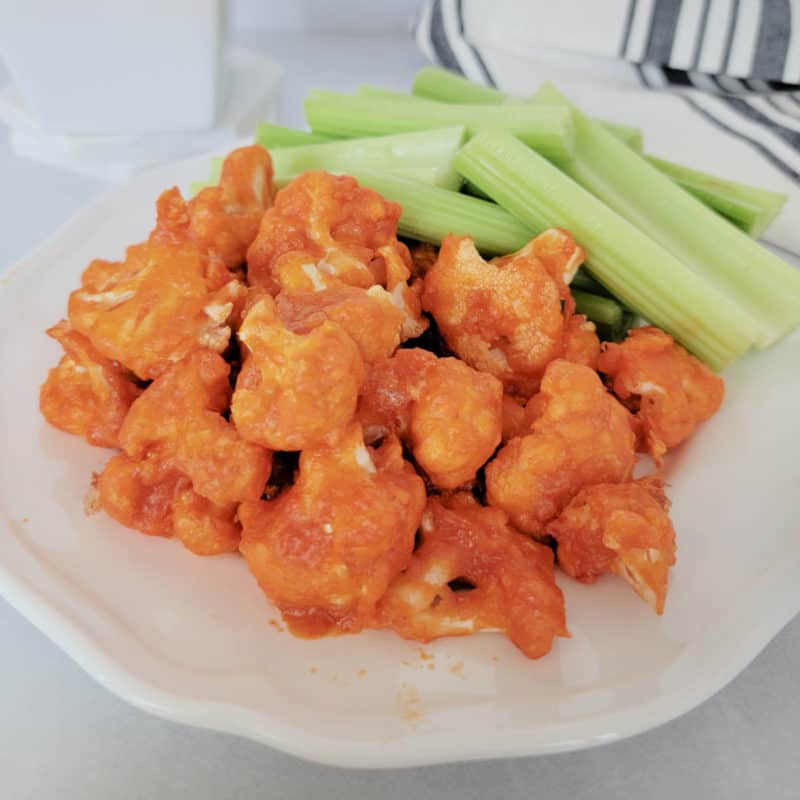 It's crucial to offer flavorful options to guests with dietary restrictions, and this vegetarian buffalo cauliflower does just that for your non-carnivorous guests. Serve this side with blue cheese dressing and celery sticks.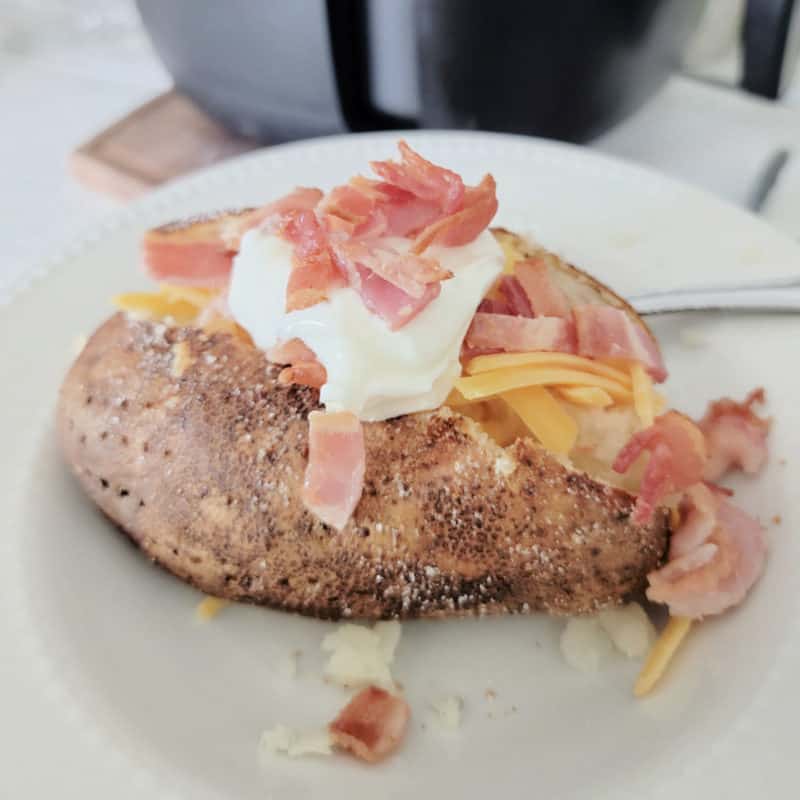 Did you know you can use your air fryer to make perfectly fluffy baked potatoes? Read our how-to guide for a picture walkthrough on the process, spud cooking tips, and topping suggestions.
Your air fryer can also make scratch-made potato wedges!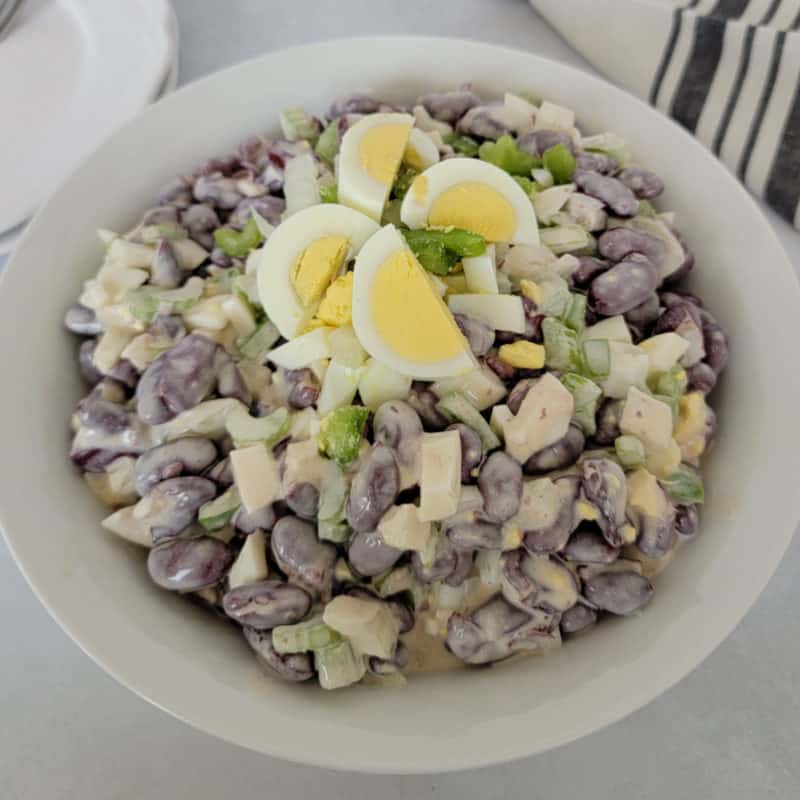 This purple and green salad arrived to us by way of Nathan, John's nephew from Alabama, who visited us in Spokane one summer and shared a bunch of Southern hometown classics with us. Since sharing it with the rest of the family, we've heard rave reviews about it at potlucks, holidays, summer barbecues, and other functions.
We love to garnish this delicious side dish salad with hard-boiled eggs.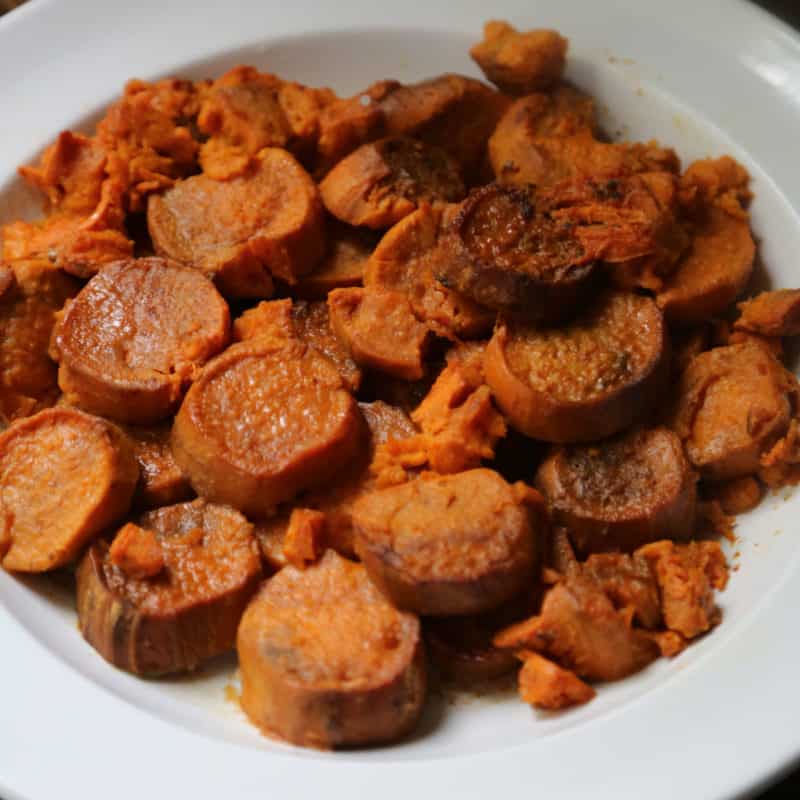 Made with baking essentials like vanilla extract, sugar, and nutmeg, this holiday side's dessert-like profile balances a savory meat dish like sloppy Joes. It is scratch-made, with the help of your Crock Pot. We recommend using kitchen tongs to transfer the tender potatoes from the slow cooker.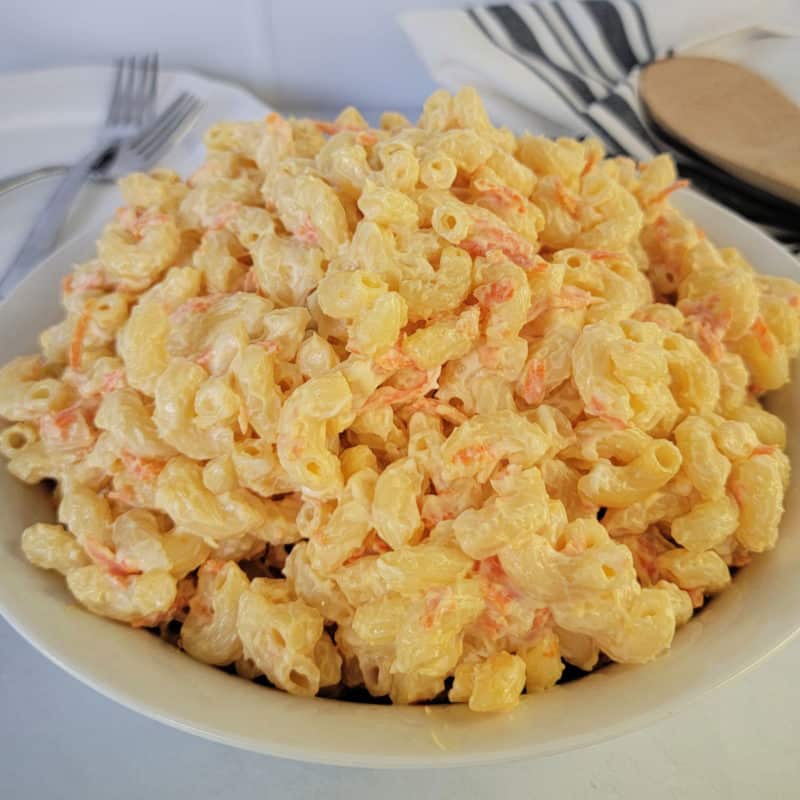 Since I first set foot on the Island for a summer internship, Hawaii has had a special place in my heart. This Aloha-style macaroni salad is a must-have on a Hawaiian lunch plate, which typically also features two mounds of white rice and a meat entrée like Kalua pork, teriyaki beef or chicken, or chicken katsu.
These copycat baked sweet potatoes are chock-full of melty mini marshmallows, warm brown sugar, honey, and our version of Texas Roadhouse Butter. Swap the butter and honey in both recipes for plant-based margarine and sweetener if you're hosting a vegan sloppy Joe night. Also, watch the caramel sauce closely to ensure it remains intact and doesn't burn.
Crave a more classic version? Try our Crockpot Loaded Mashed Potatoes.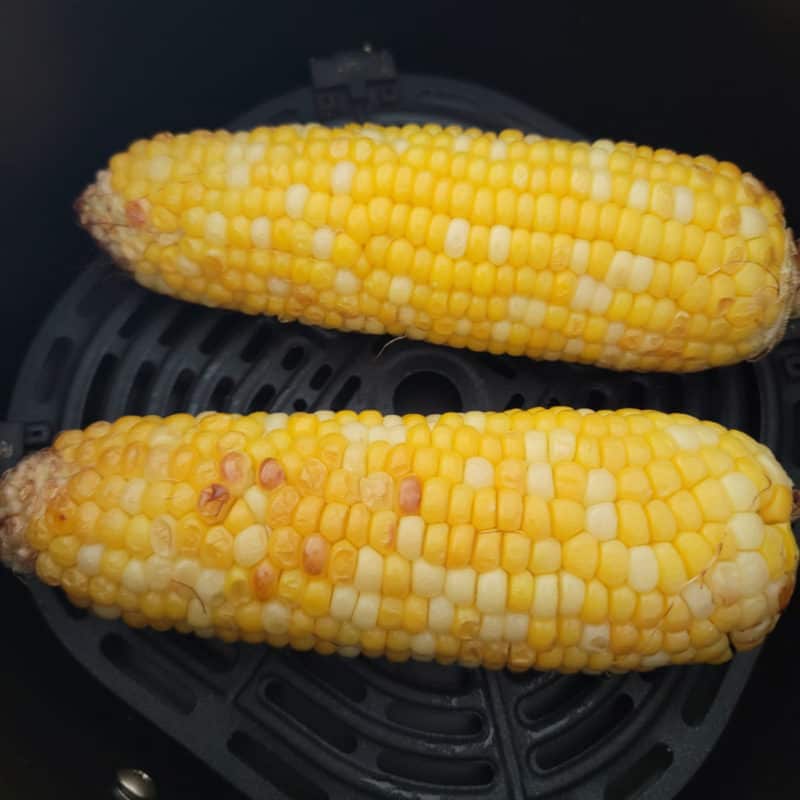 Grilled corn hot off the iron is delicious but may not be accessible, especially if a grill isn't possible where you live. Nevertheless, this shortcut to roasted corn has become one of my favorite air fryer oven hacks, as it lets the summer staple be at arm's reach as long as you have the counter space for the appliance. A great side dish that doesn't take up oven space.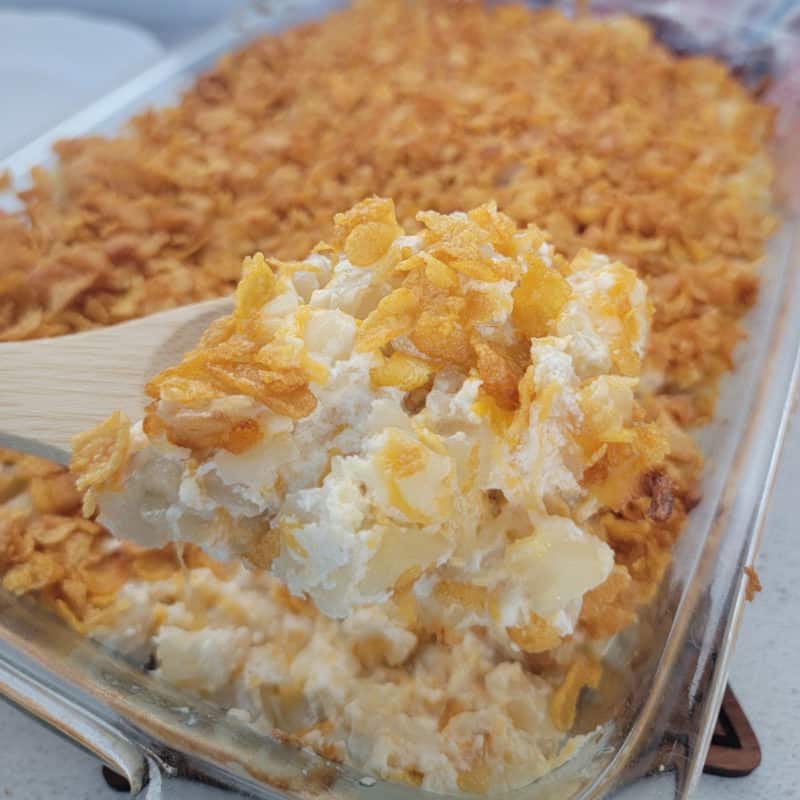 Whether you call them party potatoes or funeral potatoes, consider serving this cheesy hash brown casserole with sloppy joes. Cool Whip gives this make-ahead casserole extra creamy oomph, and cornflake cereal gives it a pleasant crunch.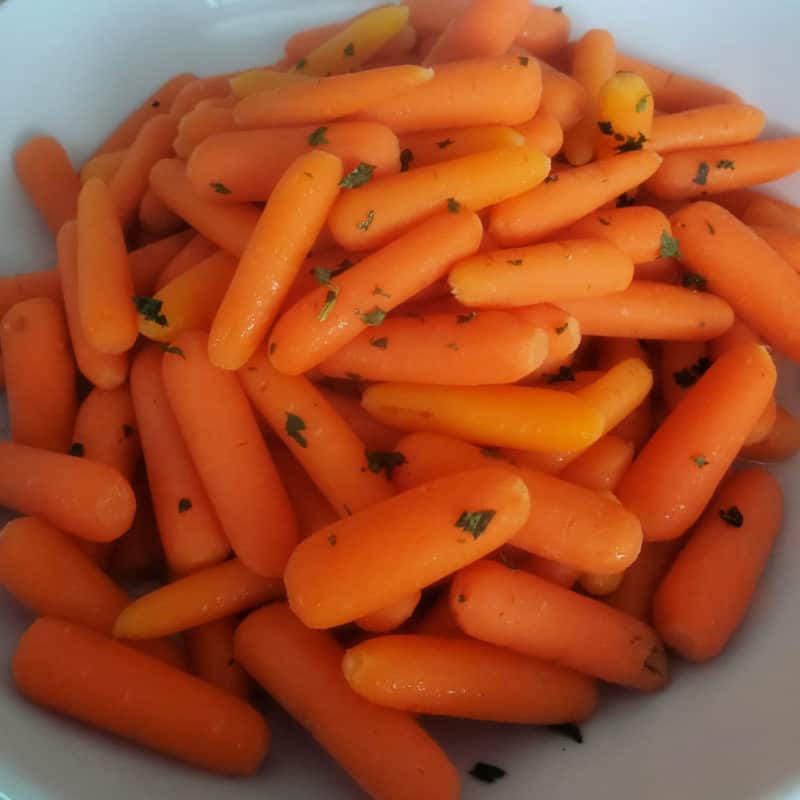 A meaty dish like sloppy Joes benefits from having a side of veggies. These tender, fork-able copycat Cracker Barrel carrots are cooked with brown sugar and a touch of butter to give them some sweetness and warmth.
Check out all of our favorite carrot recipes.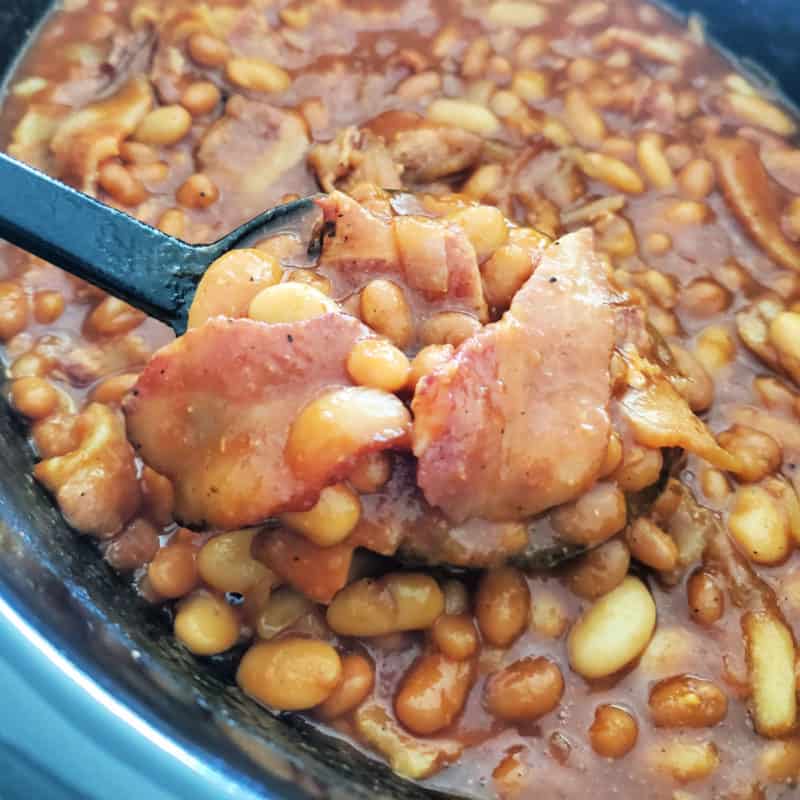 Whenever we transport these slow-cooked baked beans with bourbon to a party or barbecue, we use this Crock Pot with a latching lid to ensure the dish arrives safely. This flavorful side has many ingredients, but in Crock Pot fashion, you only need to toss them in and set the timer to begin cooking. Although our take uses Jim Beam Bourbon, any quality bourbon you enjoy works fantastically.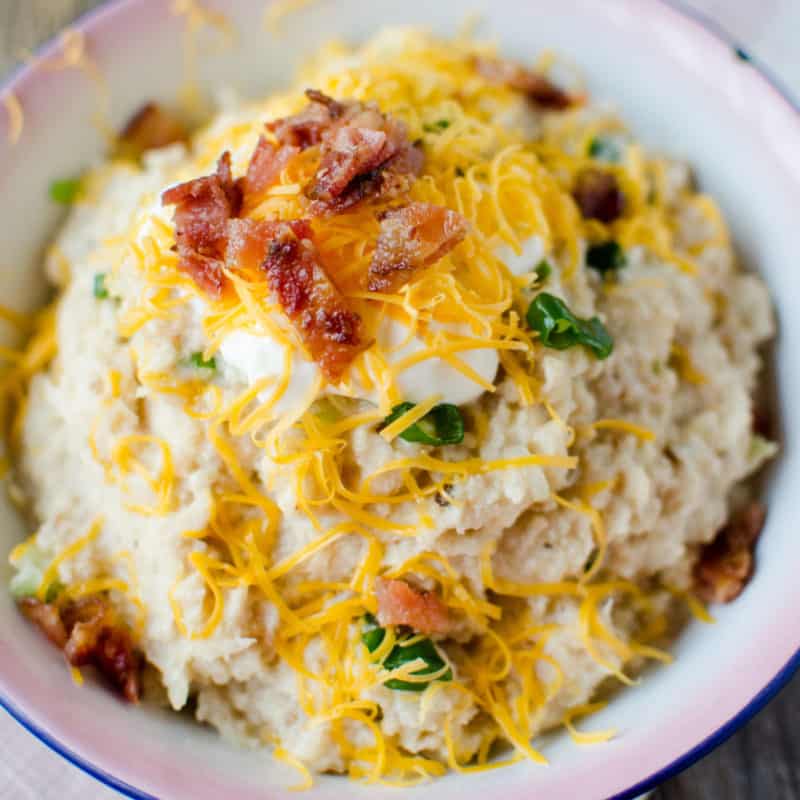 Cauliflower is a nutrient-dense veggie full of vitamin C, fiber, and even phytochemicals known to fight some cancers. This health-conscious alternative has so much loaded mashed potato flavor that you'll hardly miss the extra carbs. We use bacon to make it hearty, but you can leave this out or use a plant-based substitute if you plan to cook for a vegetarian crowd.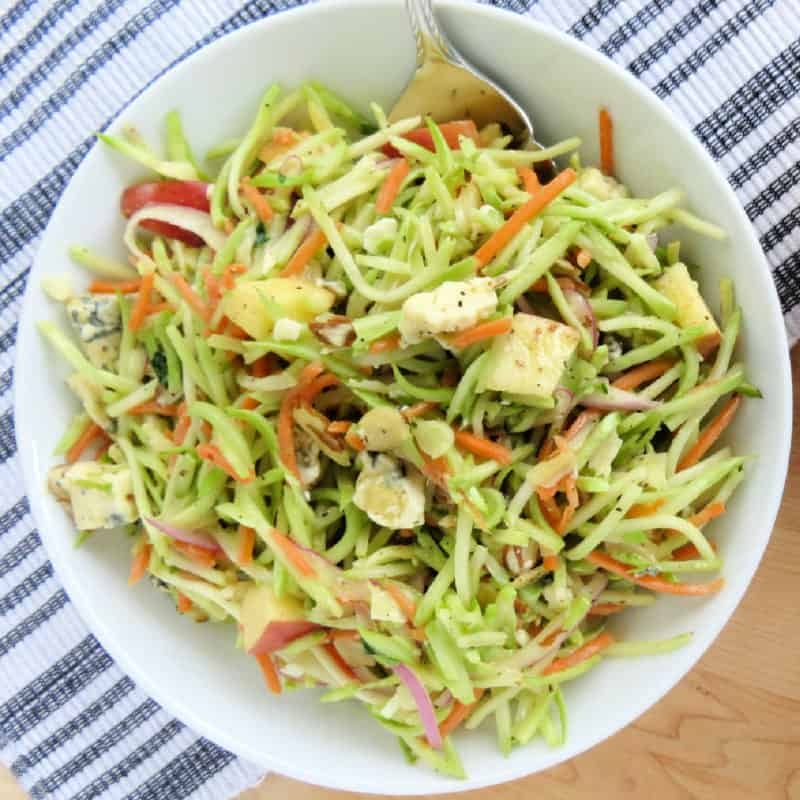 Coleslaw is a fresh side that contrasts with any heavier dish, so why not liven up sloppy Joe time by swapping the cabbage for shredded broccoli stalks? In this slaw, shredded slaw veggies, apple bites, slivered almonds, onions, and crumbled blue cheese are tossed in a lightly acidic dressing. Use a large mixing bowl to ensure you have enough space to toss your salad thoroughly.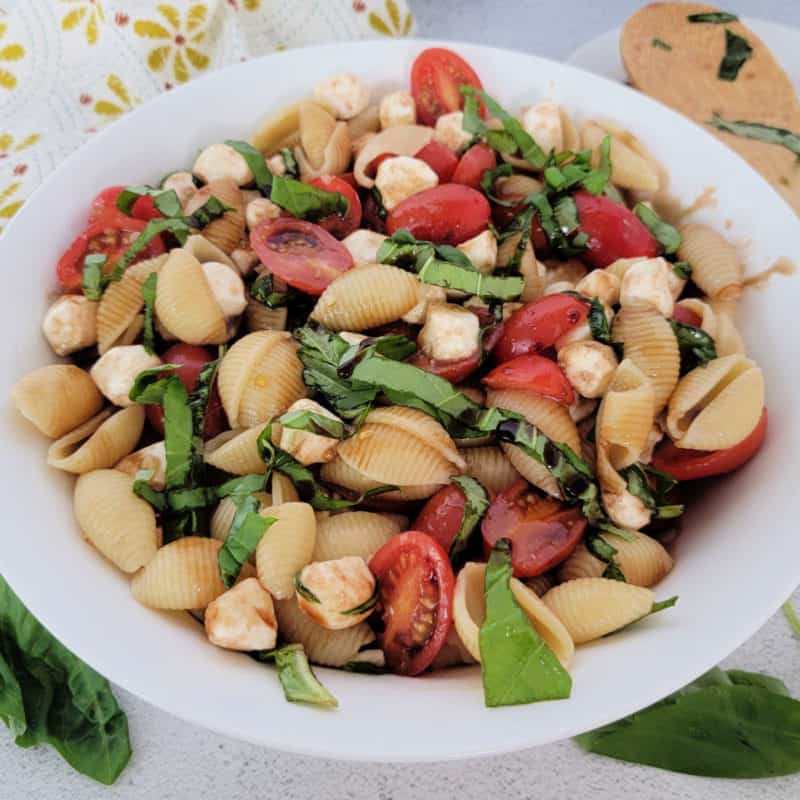 Easy Caprese Pasta Salad is the perfect combination of cherry tomatoes, fresh mozzarella, and basil with pasta. We love serving this as a vegetarian side dish in case anyone decides to skip the sloppy joes.
Meat pairs well with rich, cheese-filled dishes, including sloppy Joes. As one of the first recipes we shared on our blog, this vegetarian Crock Pot recipe for America's favorite cheese dish marks our earliest days as food bloggers.
Since then, we're grateful to have shared over 250 Crock Pot recipes with our loyal readers. John says this Mac and cheese reminds him of spaetzle, a simple egg noodle dish from Germany and Austria.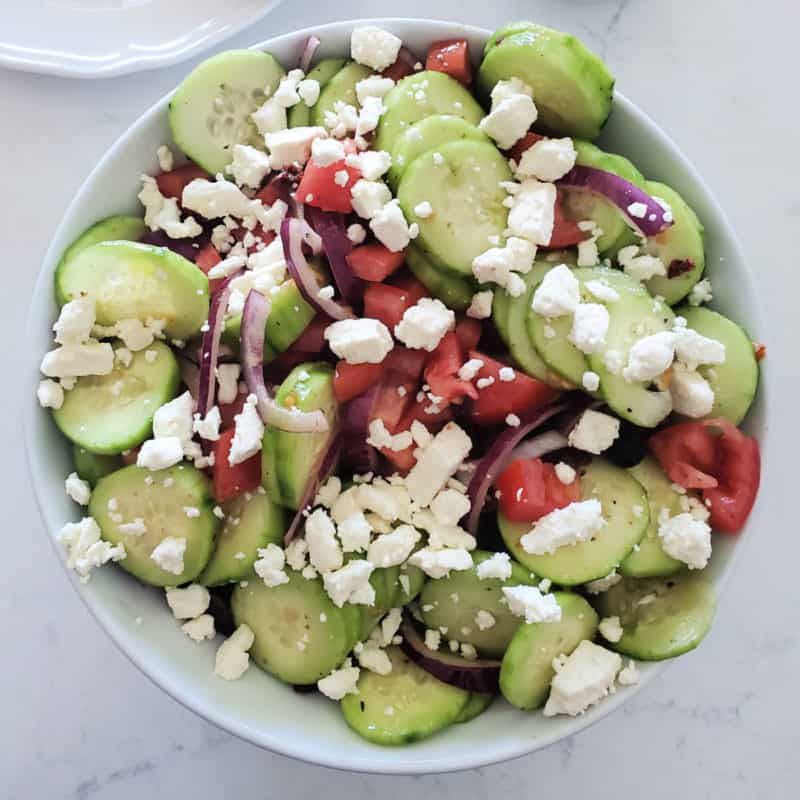 This summer salad inspired by the wondrous Greek isles is bright, briny, and quick to whip up. It's also lettuce-free, making it a welcome change of pace if you mostly eat salads with lettuce. While the base recipe is vegetarian-friendly, you can toss in some grilled chicken for added protein.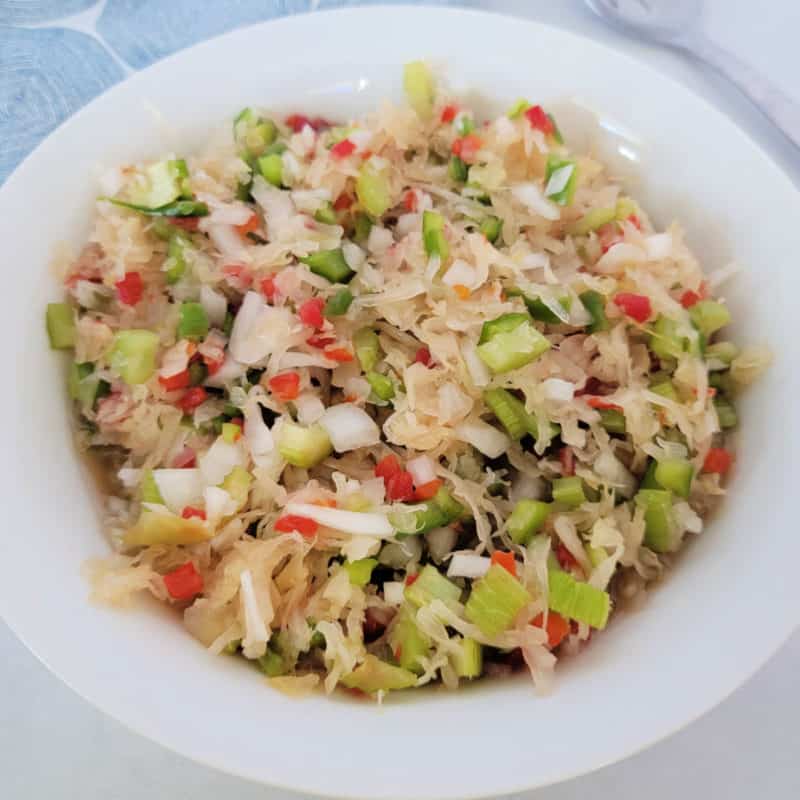 Since this salad uses pre-made sauerkraut, the hardest part is prepping the vegetables. Unlike most salads, this make-ahead salad tastes better with time, and we recommend letting it rest for a few hours before serving so that the flavors can mix and mingle. It's perfect for summer barbecues, warm-weather events, and Oktoberfest!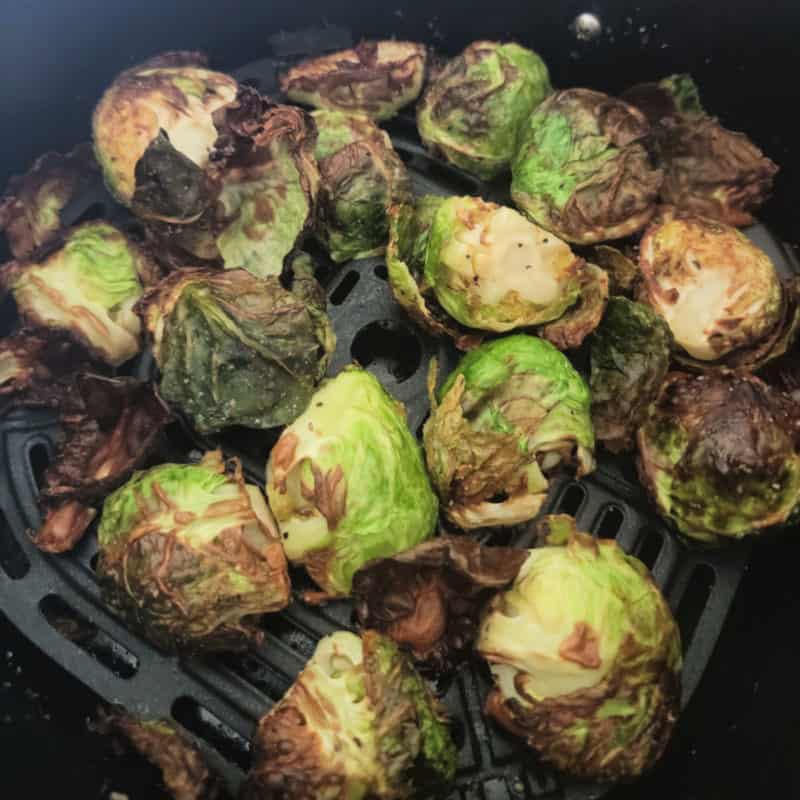 With this how-to guide for air fryer Brussels sprouts, you won't need to touch your oven and heat the whole house to achieve perfectly crispy roasted Brussels sprouts. We use salt, pepper, garlic powder, and neutral cooking oil, but you can dress yours up with as many or as few seasonings as you like.
These are easy to serve with Sloppy Joes and are a great veggie side dish plus they are not deep fried!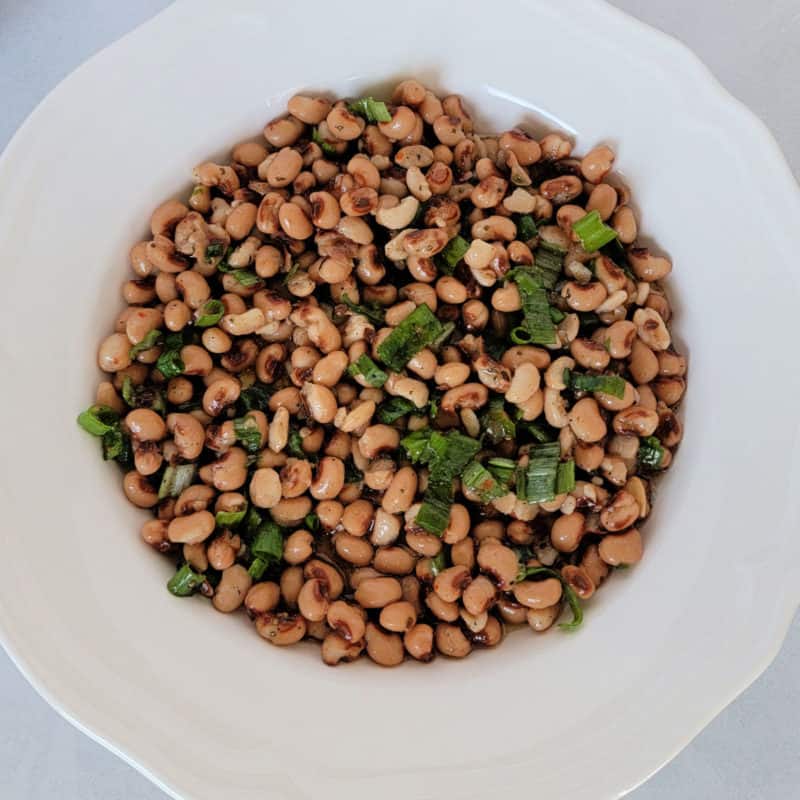 Black-eyed peas are traditionally eaten for New year's Eve or New Year's Day due to their association with good fortune, health, and prosperity. This belly-filling black-eyed pea salad comes together in twelve minutes with pantry staples. My husband, John, loves spicing it up with a few dashes of hot sauce.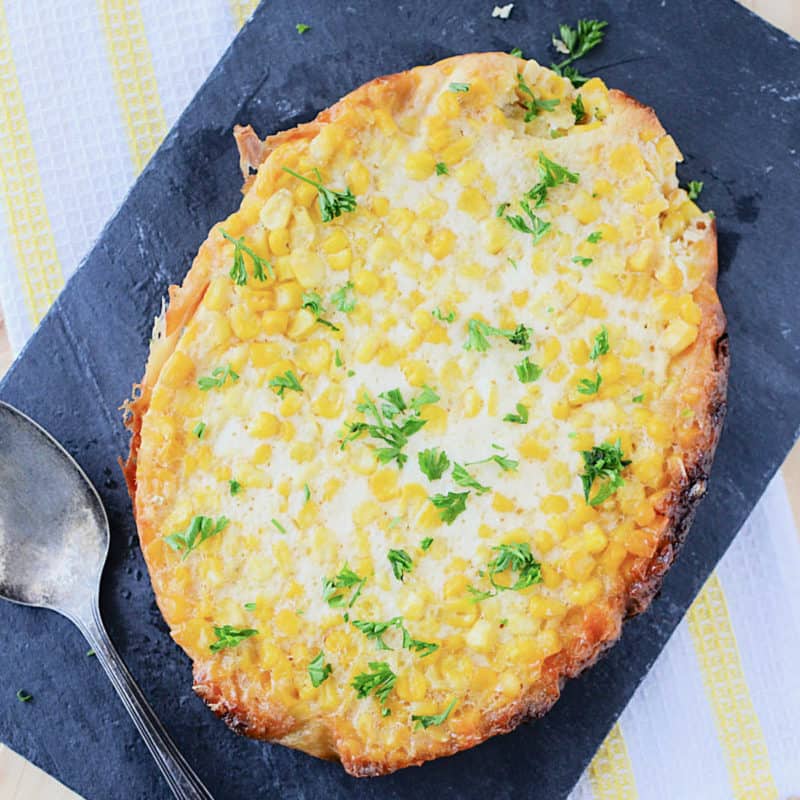 We released this slow-cooked corn casserole at the start of another busy holiday season. Only fresh or frozen corn, eggs, white sugar, butter, milk, and a pinch of salt are needed to make it come to life. We also recommend using a non-stick cooking spray on the inside of your Crock Pot to make transfer easier.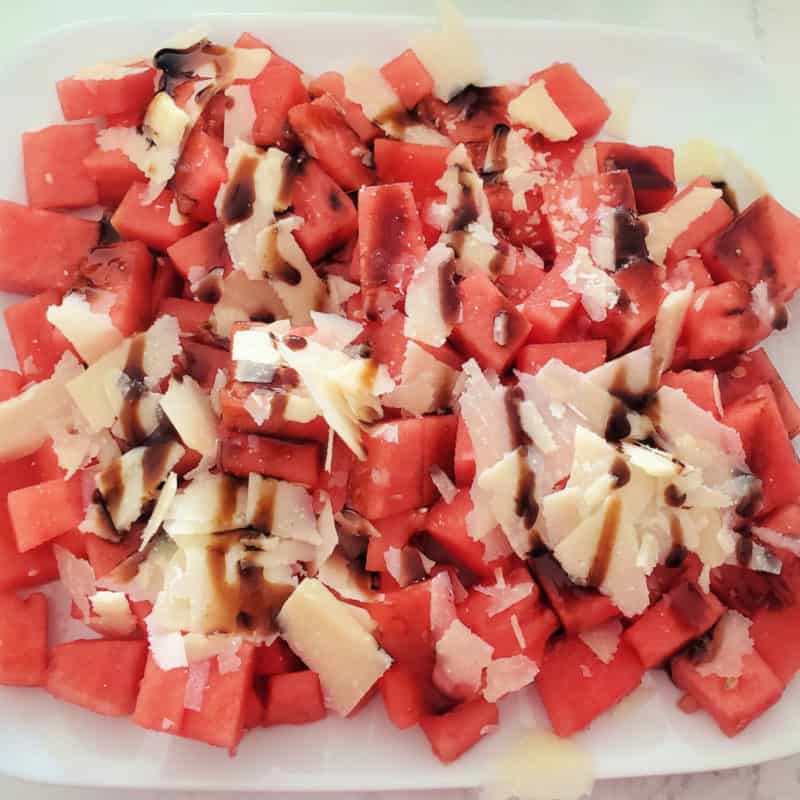 Refreshing and tasty on a hot summer day, this unique fruit-based salad is ready to delight any summer barbecue crowd. It comes together using only three ingredients - watermelon cubes, shaved pecorino Romano cheese, and balsamic glaze.
This salad is so refreshing it pairs well with Sloppy Joes.
Love the balsamic glaze used in this salad? It's also featured in our Caprese Salad Recipe.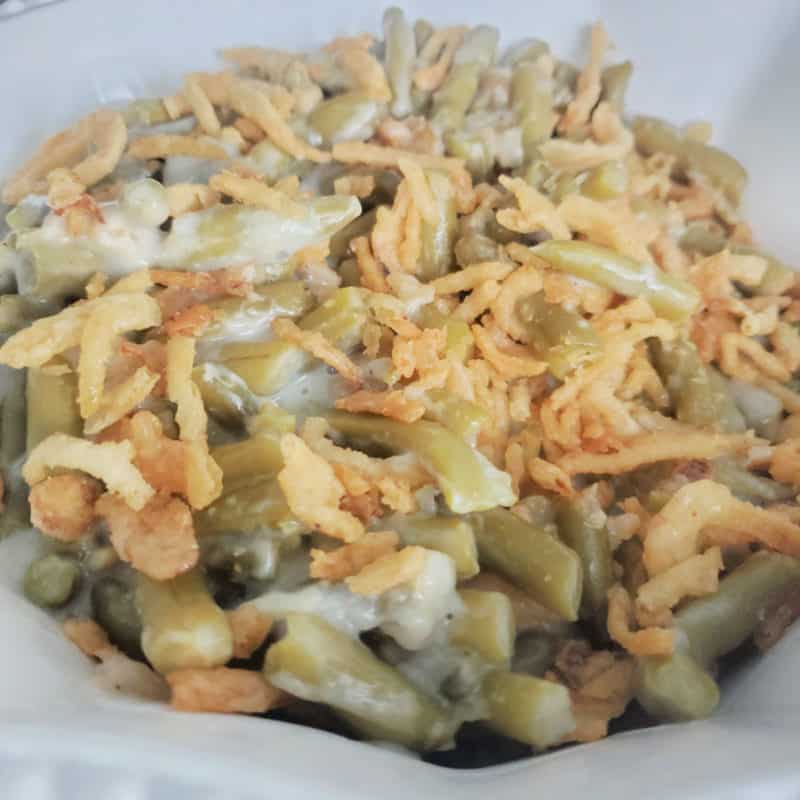 Green beans are another natural pairing for meat dishes, so why not serve a cozy green bean casserole with your sloppy Joe? This holiday classic gets its creaminess from a can of Campbell's Cream of Mushroom soup, and the dash of soy sauce gives it some umami.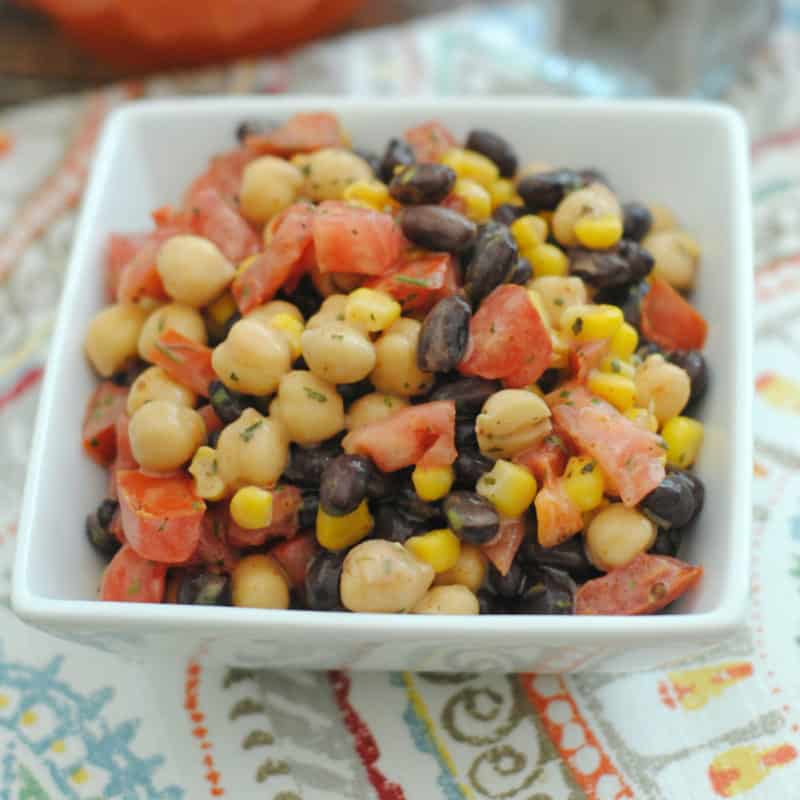 This fresh Southwestern bean and corn salad is a wallet-saver that comes together mainly using shelf-stable pantry staples and can even be prepared outdoors. It pairs well with anything equally bold and flavorful, such as a hearty sloppy Joe entrée.
We hope you enjoy these delicious sides and found the perfect side dish for your Sloppy Joes!
Desserts to serve with Sloppy Joes
Here are some of our favorite desserts to serve on Sloppy Joe nights.
Drinks to serve with Sloppy Joes
Recipe Tips
Printable recipe card instructions are available in each individual recipe post.
Nutrition information, including calories, protein, calcium, carbohydrates, fiber, vitamin c, potassium, cholesterol, sodium, trans fat, monounsaturated fat, polyunsaturated fat, and more, will vary depending on the products used.
Additional Recipe collections
Pulled Pork Sides - Epic dishes to pair with your favorite pulled pork recipe
Vegetarian Air fryer Recipes - Epic easy vegetarian recipes you can make in the air fryer.
Road Trip Snacks - 30+ Easy and Budget-Friendly Recipes for the Open Road! This collection of road trip snacks and treats includes both salty, sweet, and savory!
Cherry Pie Filling Recipes - Tons of sweet treats you can make with cherry pie filling.
Rotel Recipes - From Rotel Dip to chicken spaghetti with Rotel and Rotel Cheese Dip this collection of Rotel recipes include all the very best. Appetizers, Main Dishes, and even bread taste better with a bit of Rotel!
Bisquick Recipes - Check out all of our recipes using Bisquick Baking Mix!