We love our hearty, filling meals, and sweet treats will always have room at the table, but there are other times when savory snacks fits the bill perfectly.
Whether you need something to munch on between meals or to fill a particular craving, we have options galore for any savory snacking needs.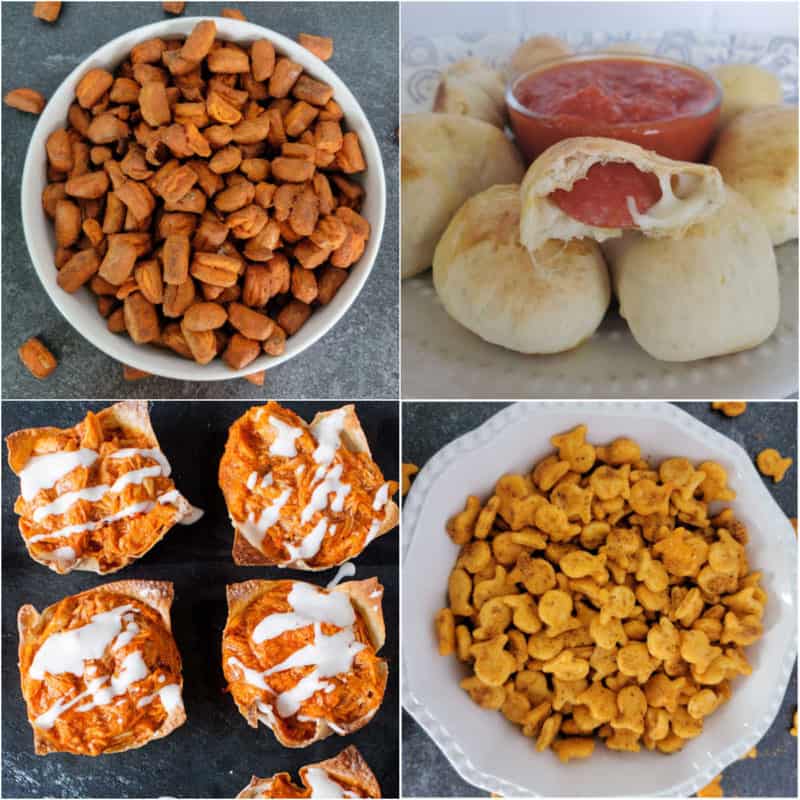 Snack Attack: 60+ Savory Snacks for Any Occasion
Some days you just need a savory snack! Some of our favorites include tortilla chips, hummus, cucumbers, potato chips, almonds, crisps, pasta chips, and so many more.
We are working on a list of sweet snacks to balance out all of the easy snack ideas we have here.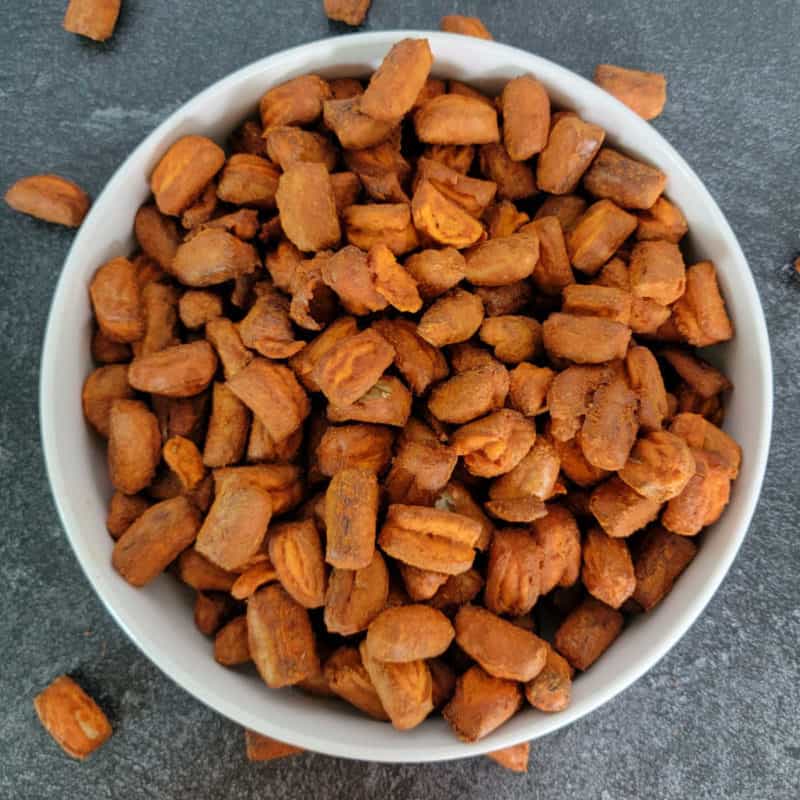 Pair these Buffalo Pretzel Bites with blue cheese dressing, celery sticks, and other veggie cold cuts for a game-day-ready charcuterie board!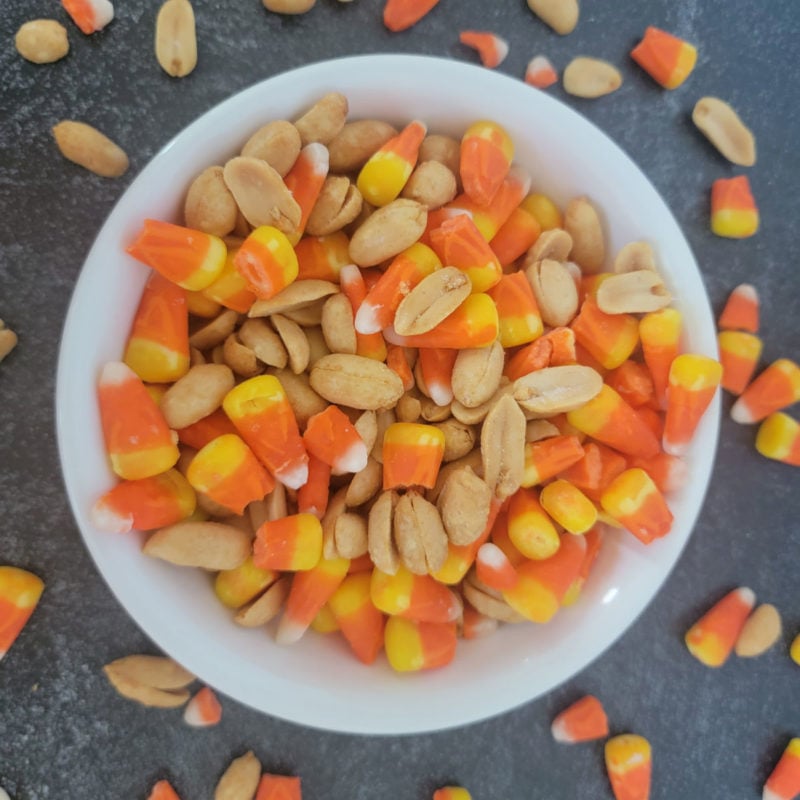 Salted dry-roasted peanuts and a colorful Halloween candy meet to create a sweet-meets-salty spooky season snack.
The combination of sweetness with the salt of the peanuts is not to be missed.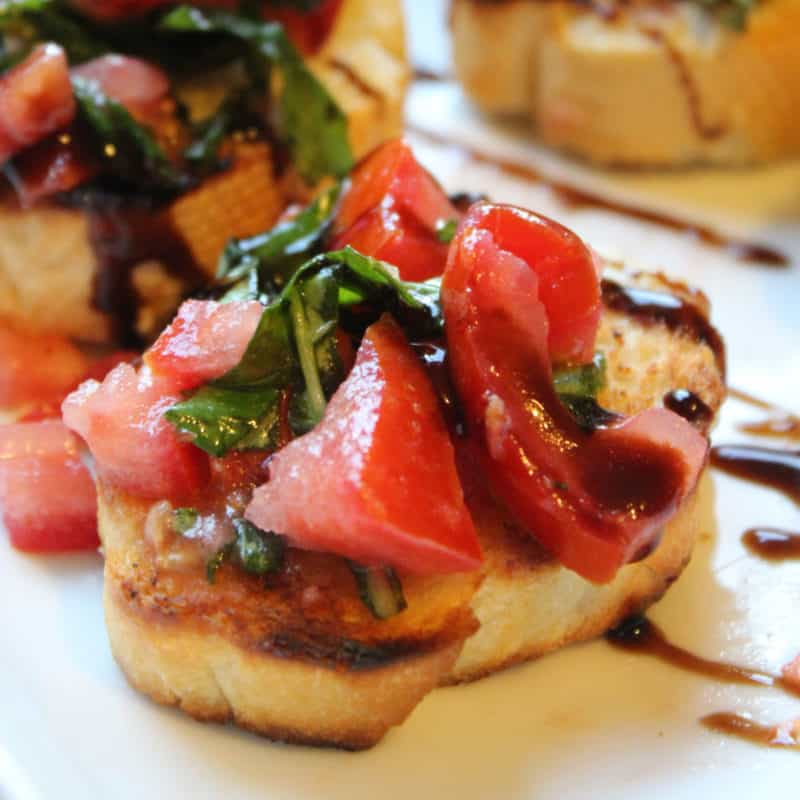 This homemade bruschetta is made with fresh ingredients, looks gorgeous on a cocktail appetizer platter, and is super-easy to duplicate.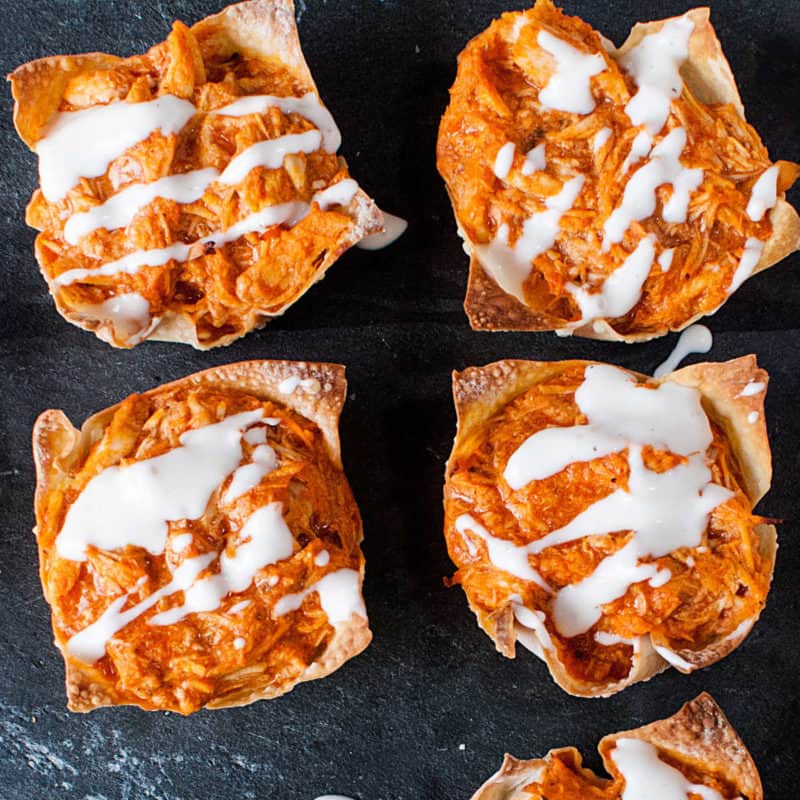 These wonton handhelds are always a hit at our tailgating parties and are one of our best uses of leftover buffalo chicken. Check out our Crock Pot Spicy Buffalo Ranch Chicken if you need a starter recipe.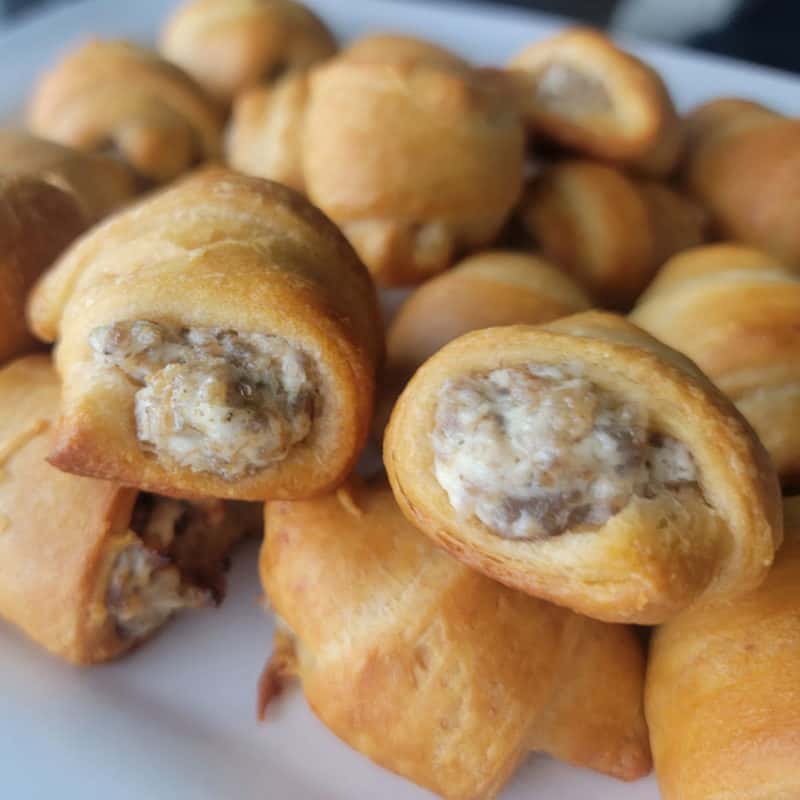 These three-ingredient sausage and cream cheese bites were some of the best snack creations to come out of that time when we accidentally ordered three boxes of crescent rolls from Costco.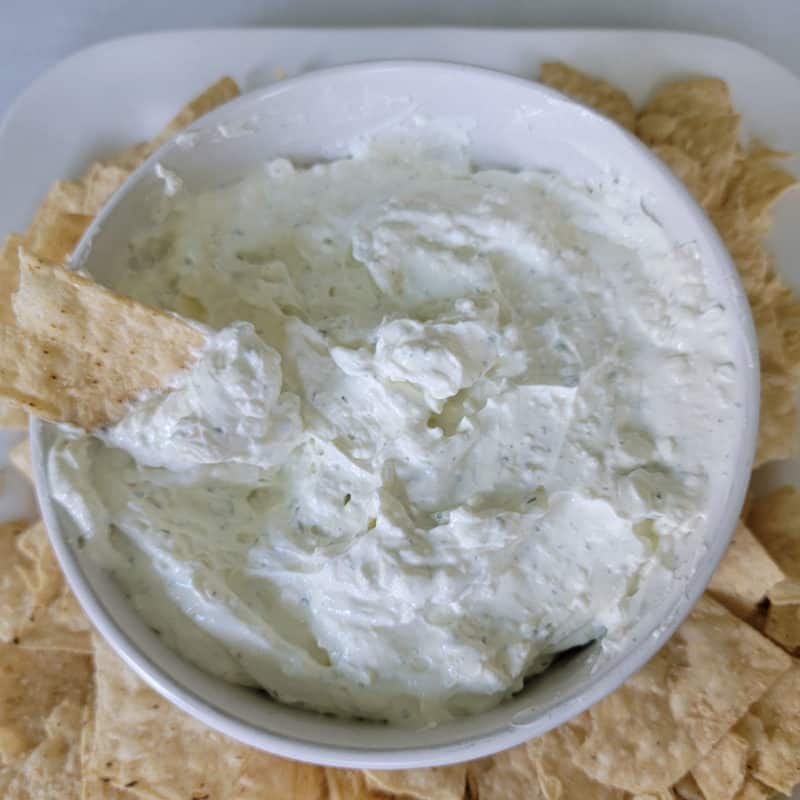 This creamy, three-ingredient dip is for our salty snackers who love ranch! Leftovers go great on grilled cheese sandwiches the next day.
I try to make a double serving of this ranch dip. It is perfect for crudites and chips.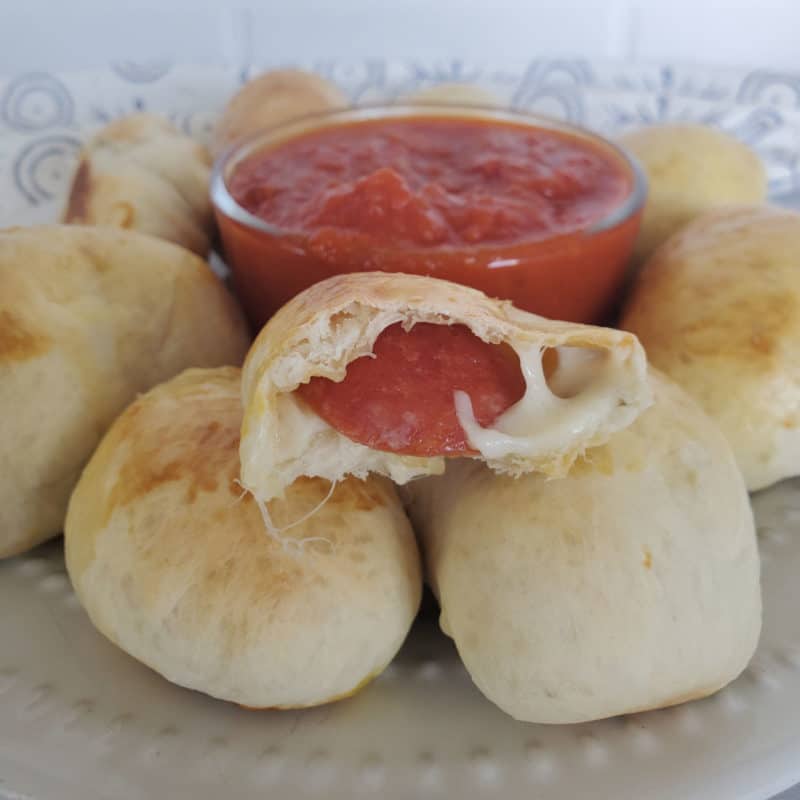 These road-trip-friendly snacks have all the goodness of a pepperoni pizza slice in bite-sized form.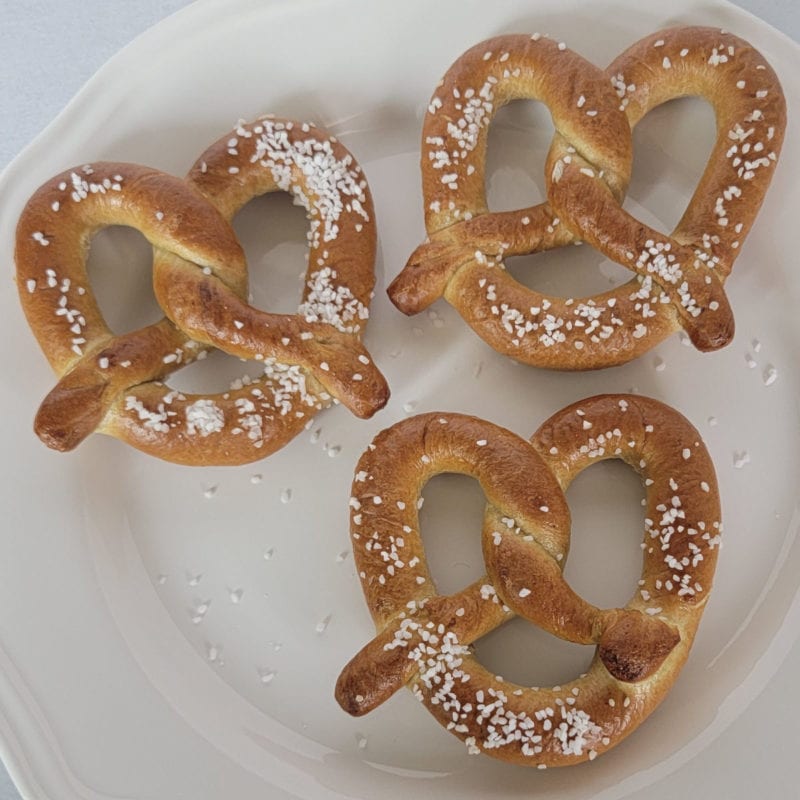 This how-to guide on making frozen pretzels in the air fryer allows you to turn this freezer aisle snack into a custom creation!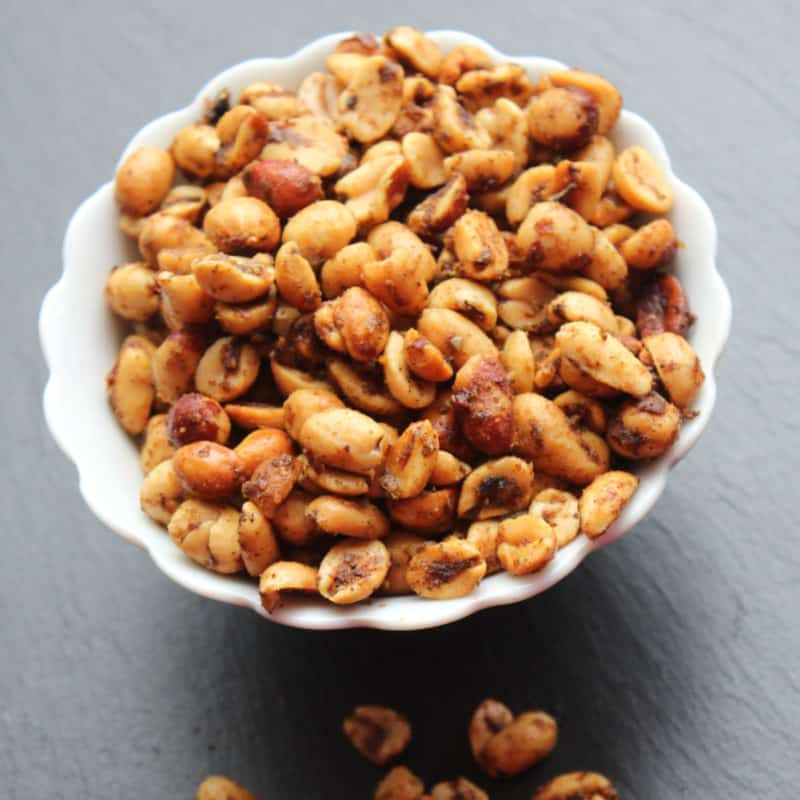 These slow-cooker chili nuts are perfect for adding heat to your savory snack platter.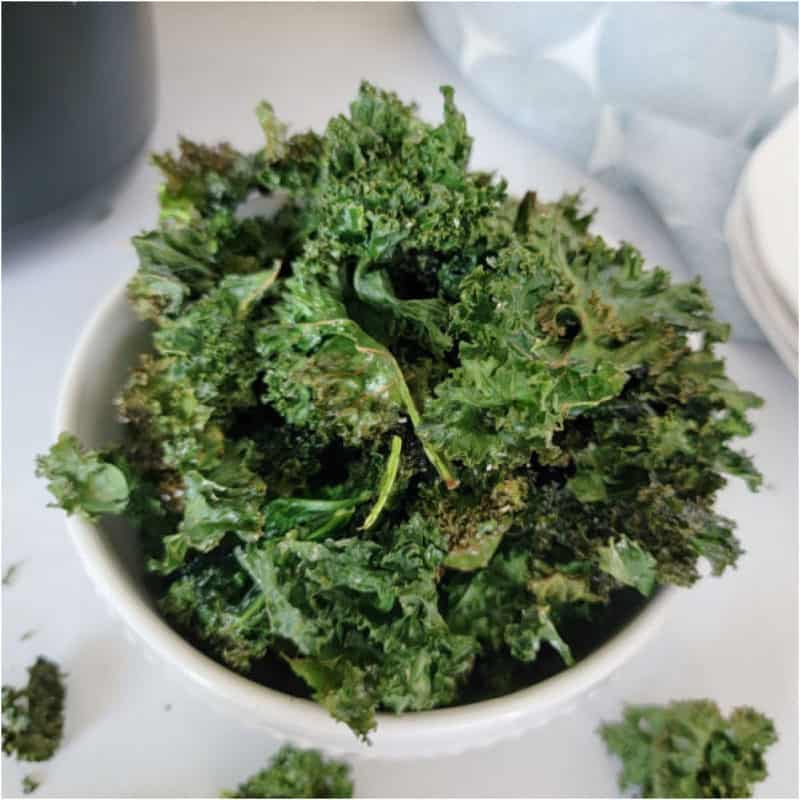 This ten-minute recipe gives you a healthy, effortless snack that begins with pantry staples and a kale bunch.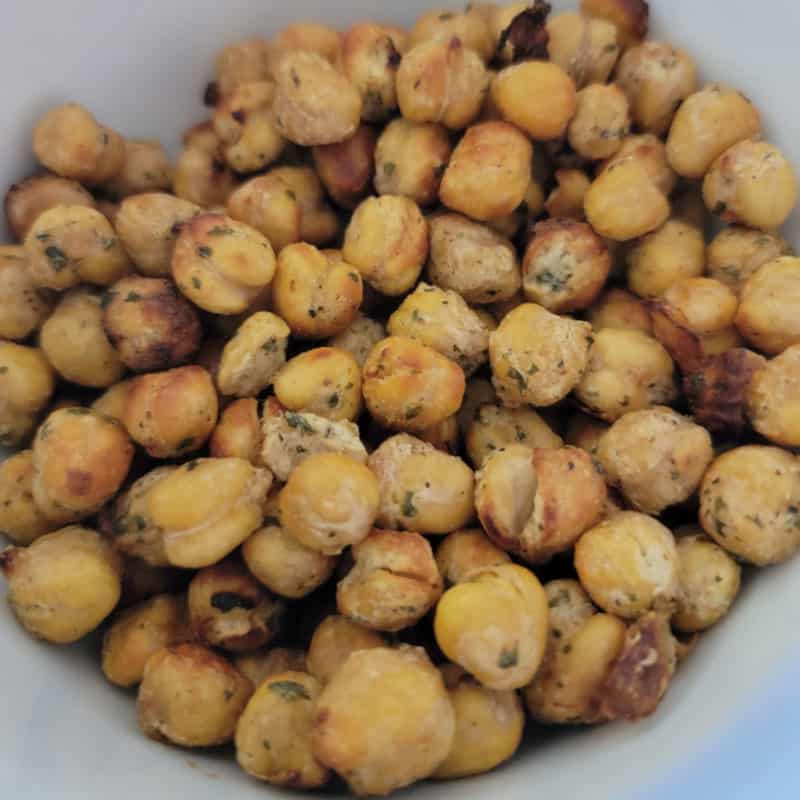 These ranch-flavored chickpeas are fantastic alone or as a nutritious salad topping! The air fryer is essential for roasting them to crispy, even perfection.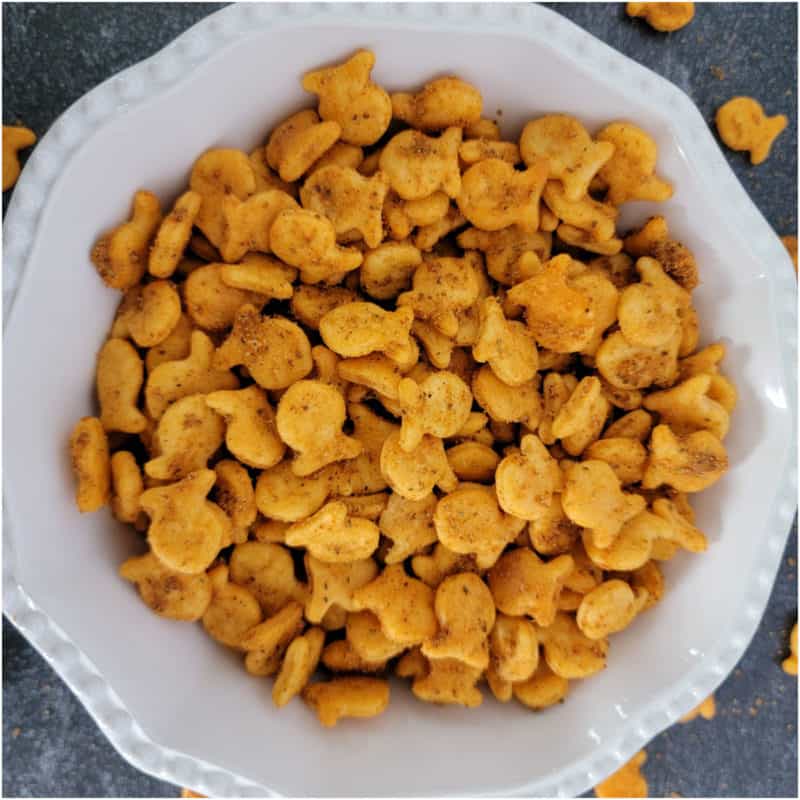 We got the idea for these Goldfish with a spicy twist from a server in Florida who claimed you could add Old Bay Seasoning to anything.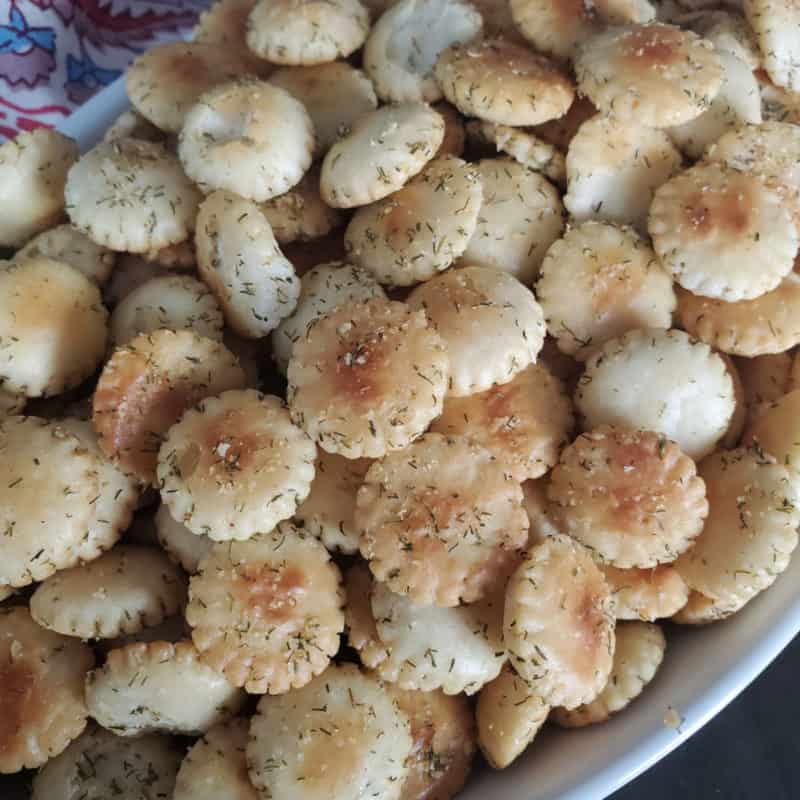 These dill-seasoned oyster crackers are the perfect crunchy addition to salads, soups, and chili. Check out the recipe post for a cute cat picture!
Add these to your favorite slow cooker soup!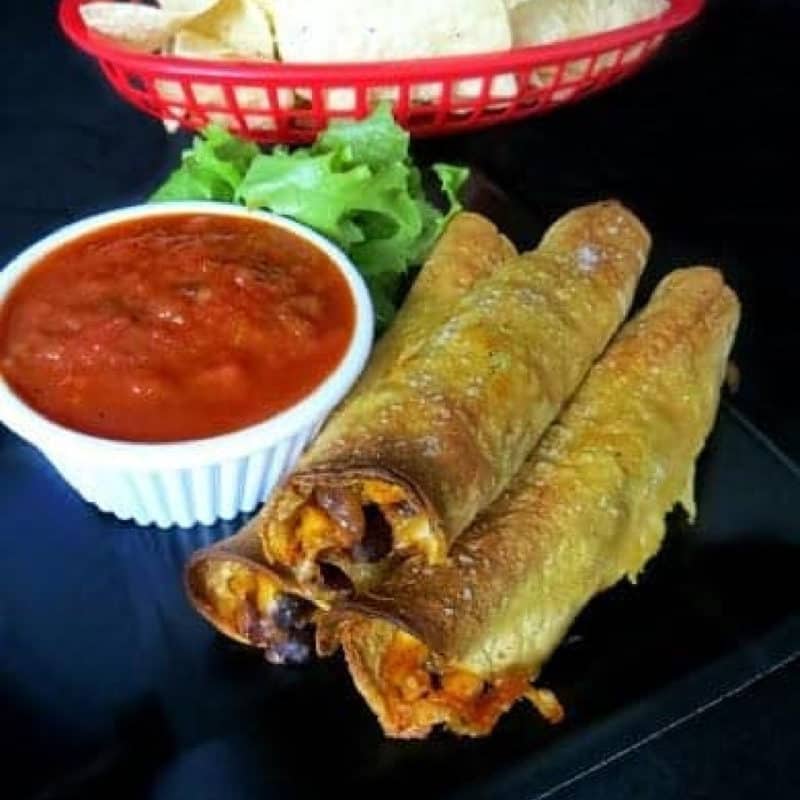 Pair these south-of-the-border-inspired vegetarian taquitos with our Tequila-Spiked Guacamole and Copycat El Pollo Loco Avocado Salsa!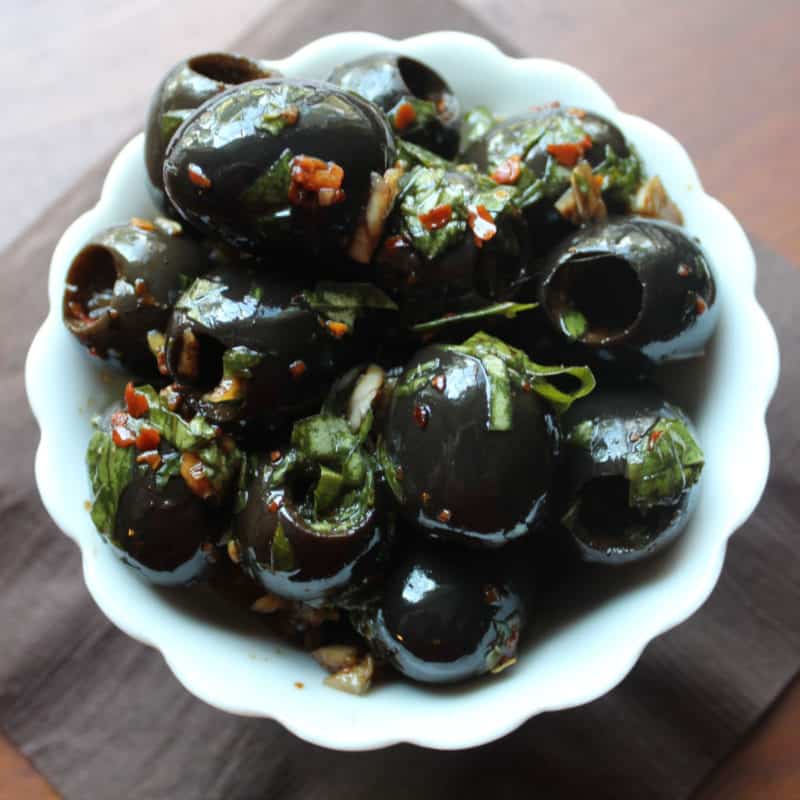 These marinated olives are fantastic for a cocktail night charcuterie platter or a DIY gift to your foodie friends.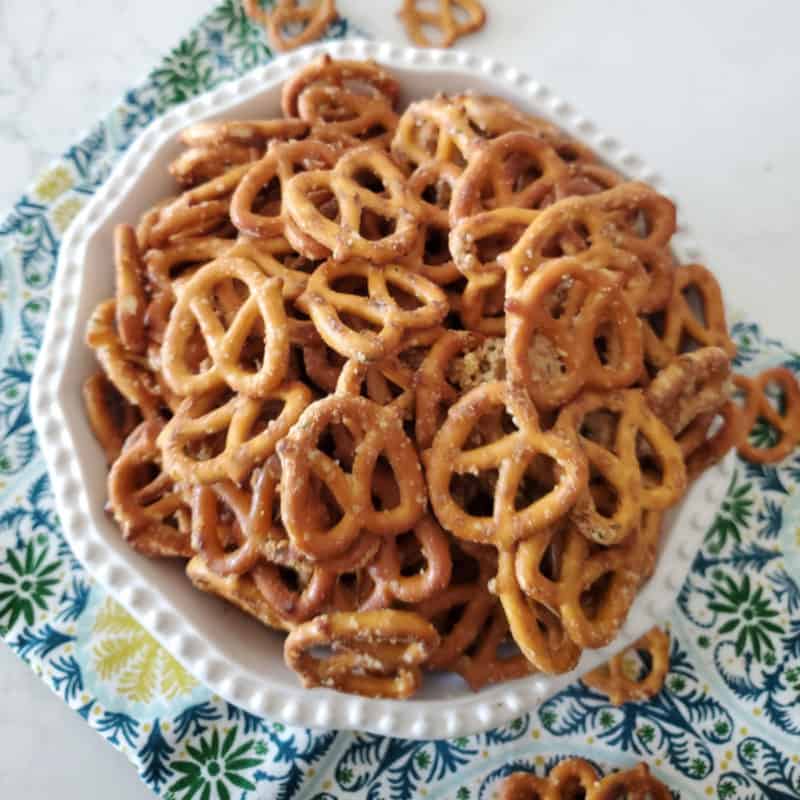 In this simple three-ingredient recipe, Hidden Valley Ranch Seasoning Mix adds the magic of ranch to an ordinary bag of pretzels.
This is one of our favorite savory snack recipes.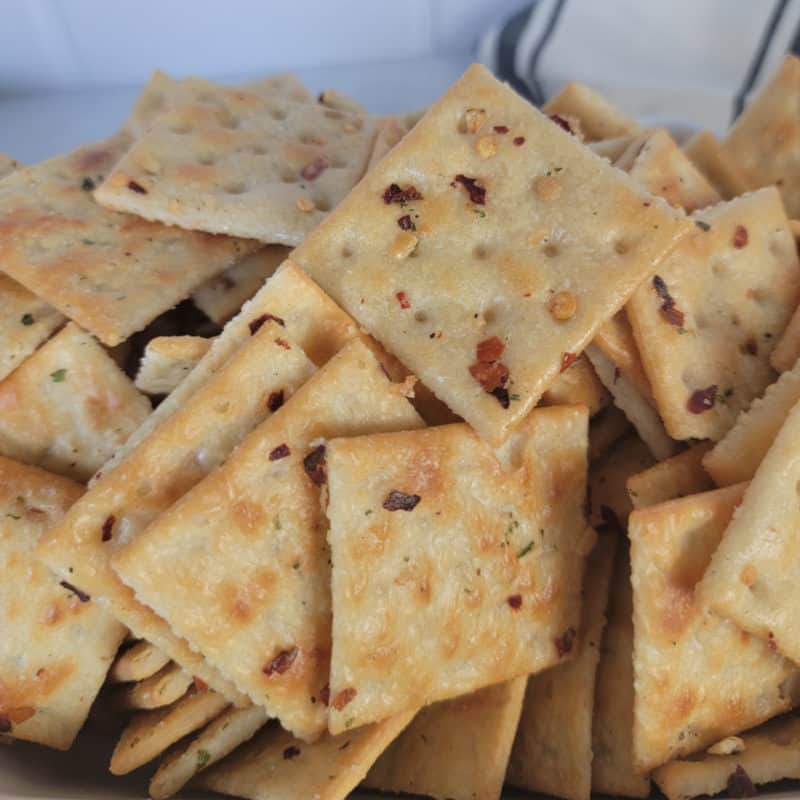 The blend of ranch dressing flavor and red pepper flakes is a surefire way to please salty and spicy snackers.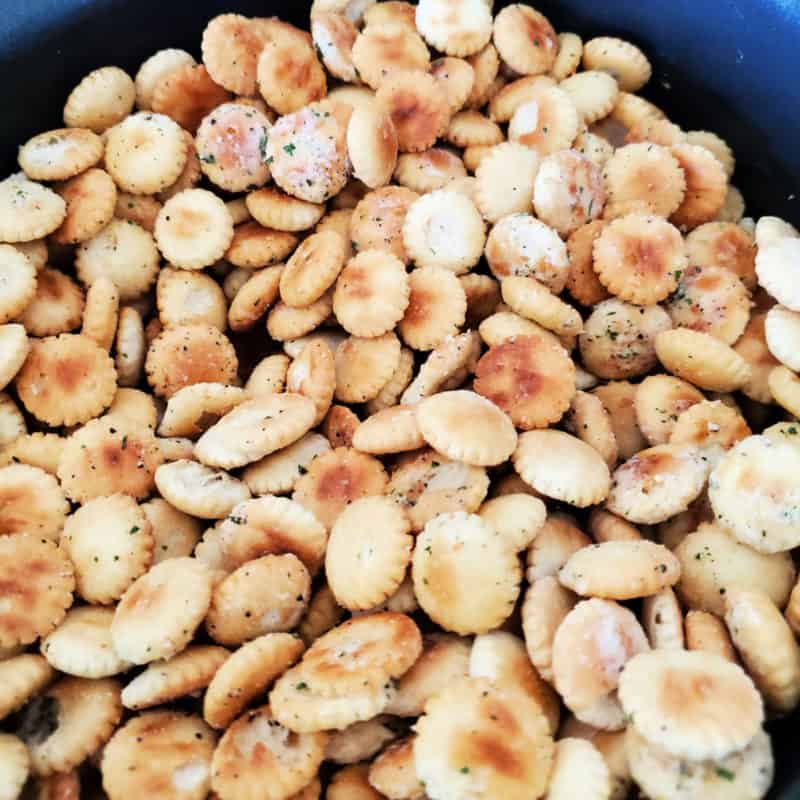 These ranch and garlic-seasoned oyster crackers are dangerously delicious and never last long in our home, no matter how much we make.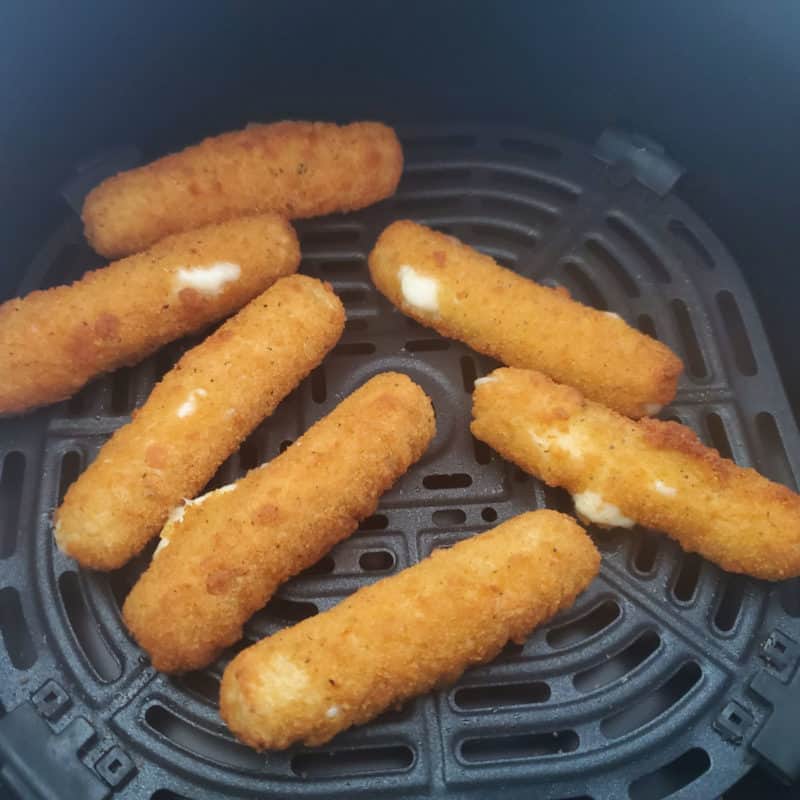 There are days when we love making scratch-made snacks, while other days call for pulling frozen treats from the freezer and using the air fryer to turn them into instant hot snacks.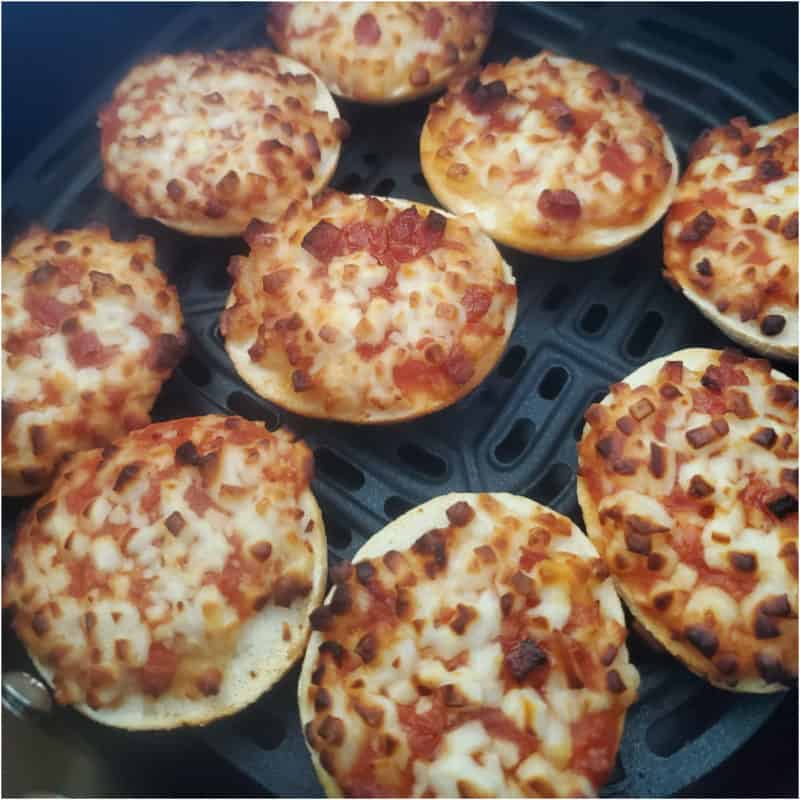 Skip waiting for the oven to heat to temperature and turn to the air fryer the next time you make bagel bites. No preheating is required!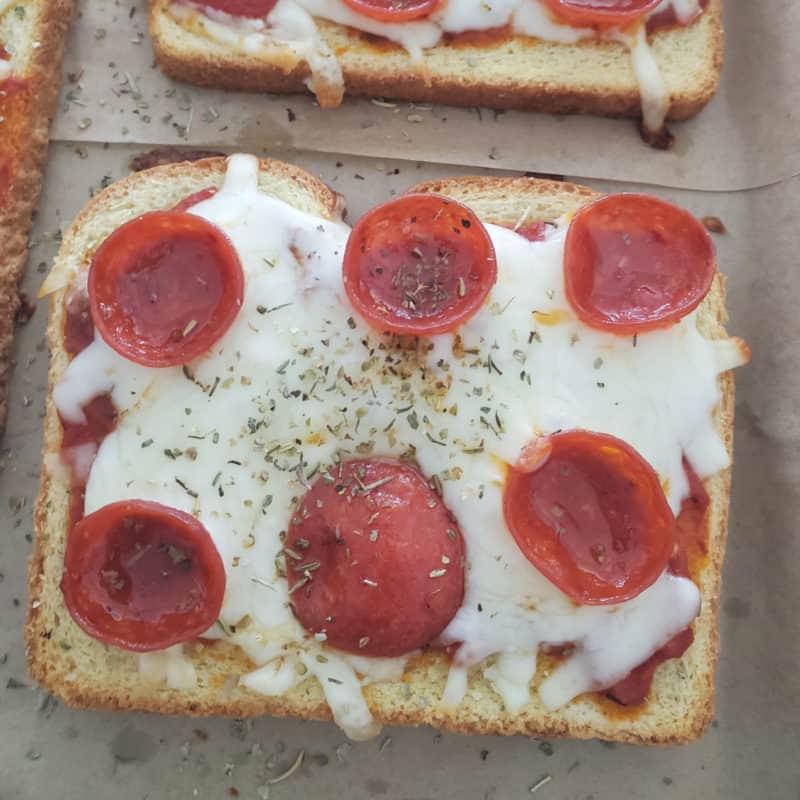 We love enjoying these personal pepperoni pizza toasts as a snack or light dinner! Feel free to be a pizza artist and customize the toppings.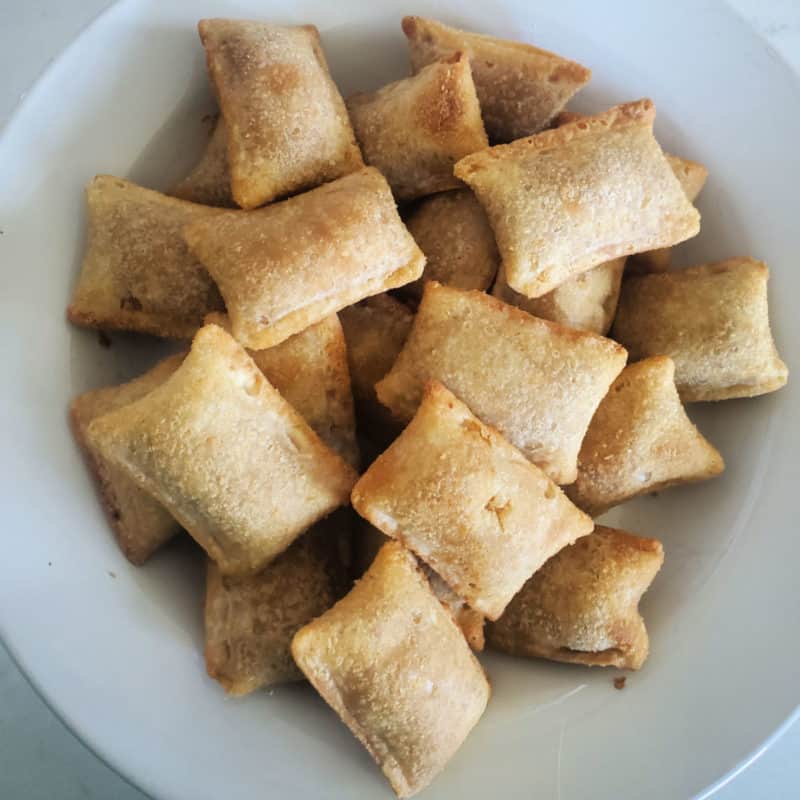 Using the air fryer over the microwave turns pizza rolls into pillowy pockets of pizza goodness that aren't one bit mushy! Don't forget the marinara sauce!
The air fryer makes it so easy to whip up a savory snack in minutes.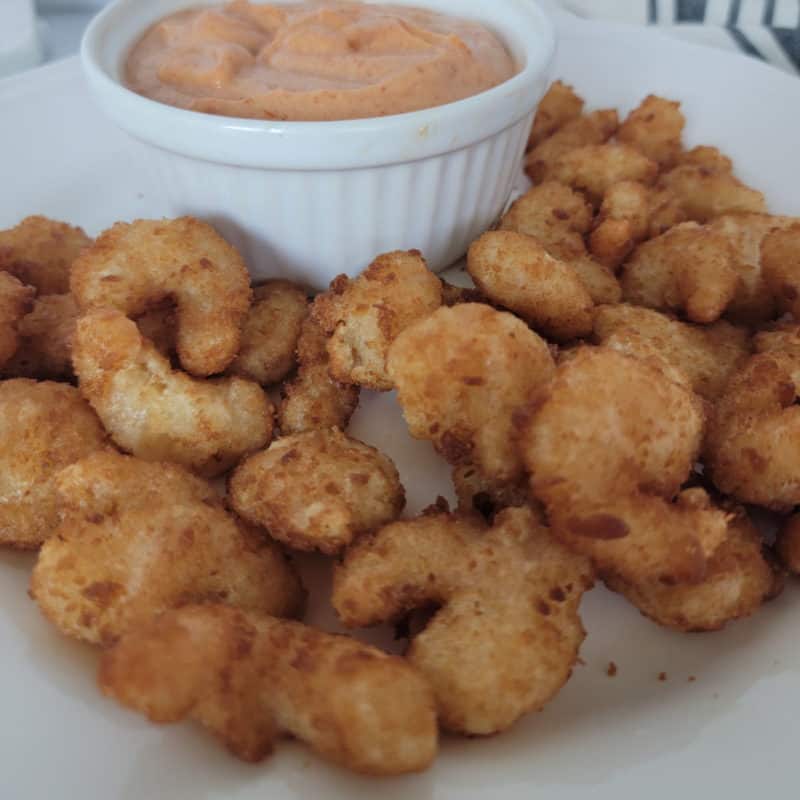 Cooking popcorn shrimp in the air fryer gives you the deep-fried crunch you crave without oil or deep-frying anything.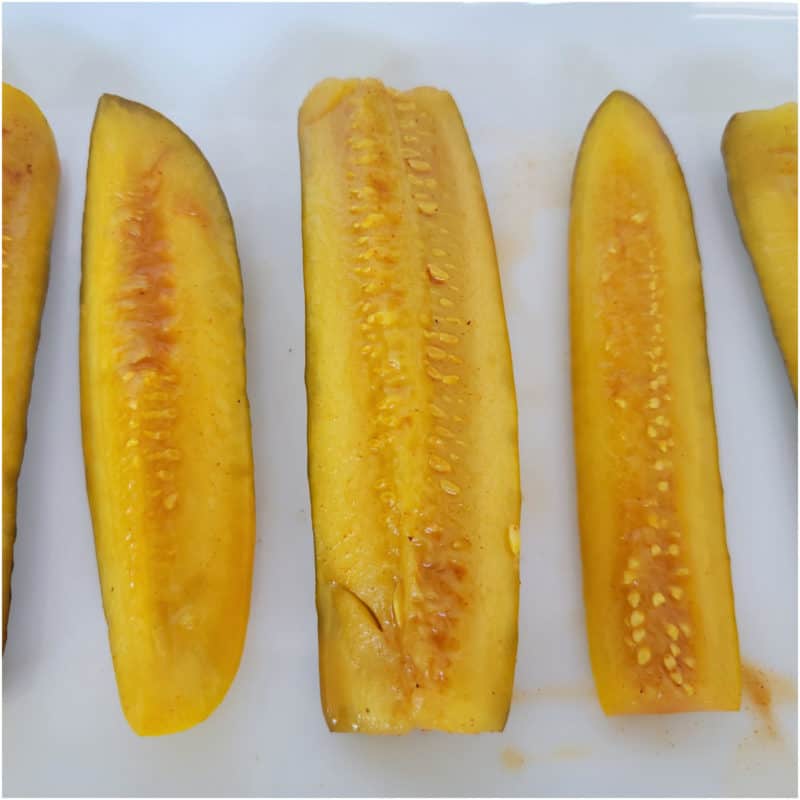 These taco pickles are so dangerously delicious that it took me a month to photograph them; they'd begin disappearing as soon as I'd make a batch.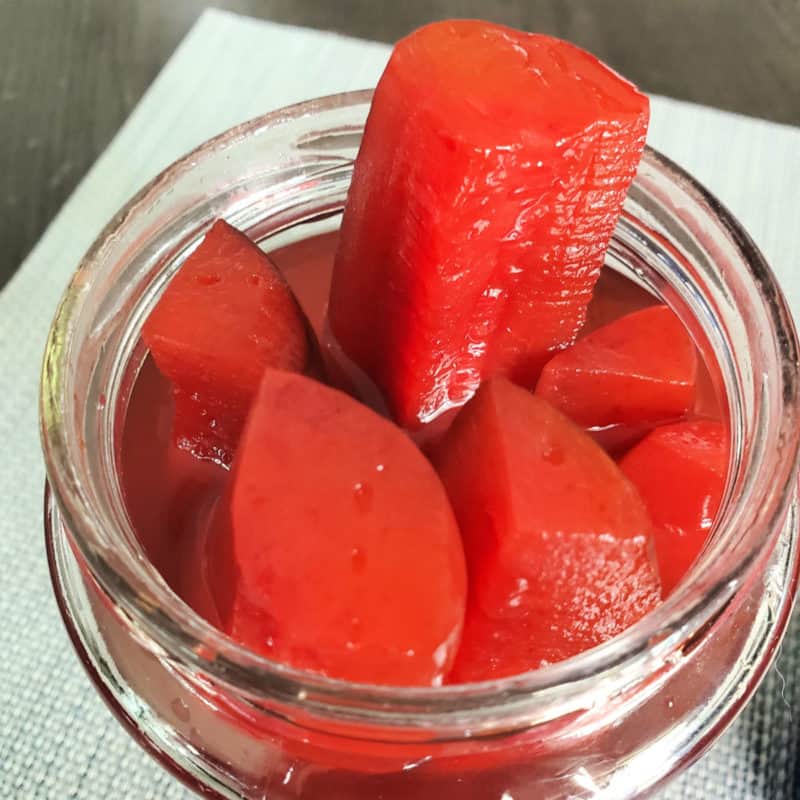 With all of Kool-Aid's flavor-based colors, you can dress up these Kool-Aid pickles for the gathering you're serving them for.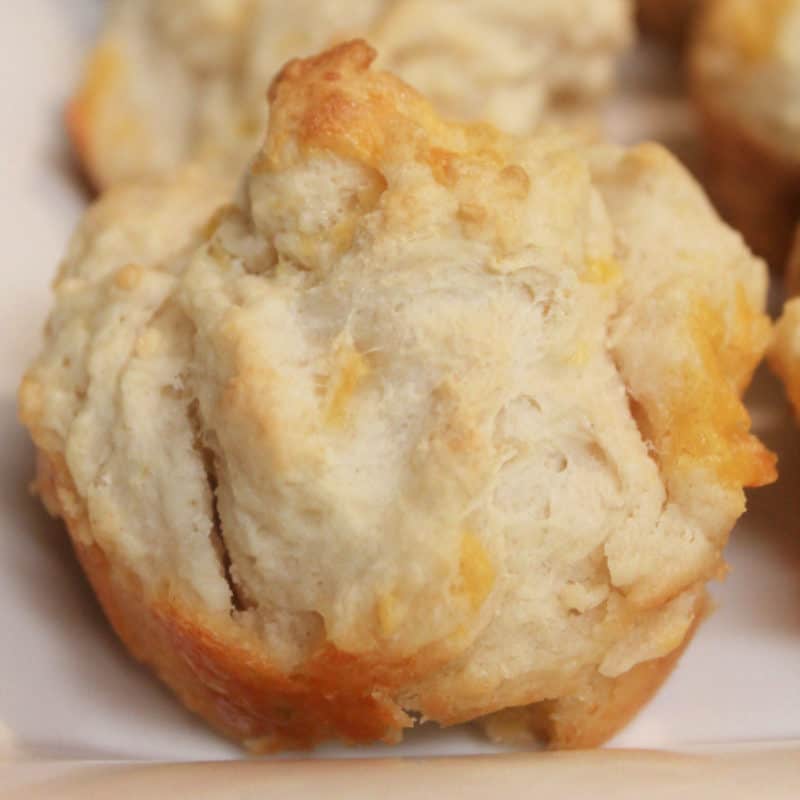 Garlic and cheese may not be your first choice for a muffin, but we're sure you'll be on board after the first bite.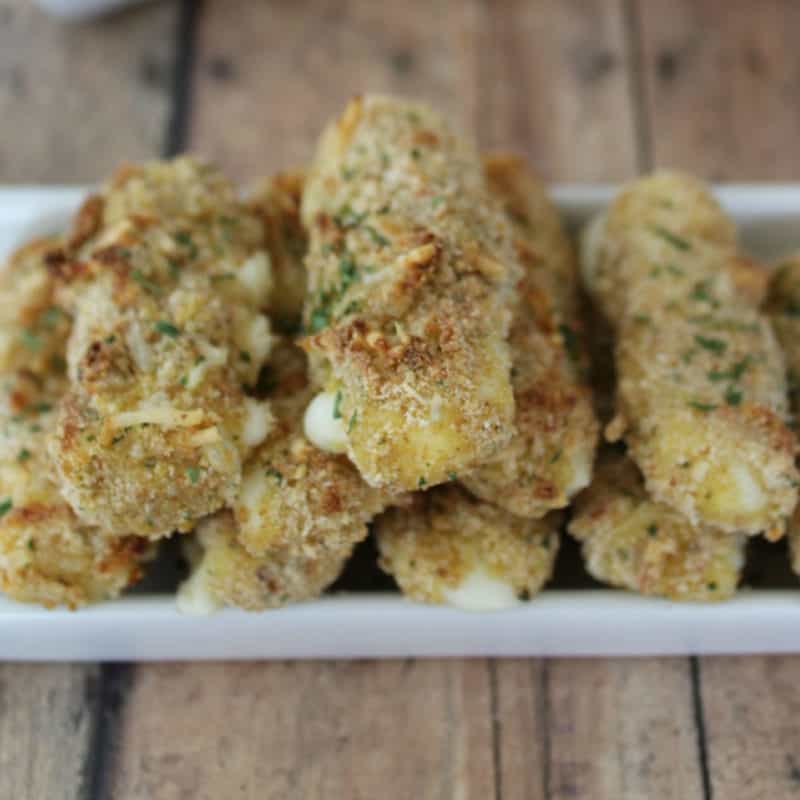 These scratch-made baked mozzarella sticks have all the melty and cheesy goodness you expect from a mozzarella stick, only without the frying.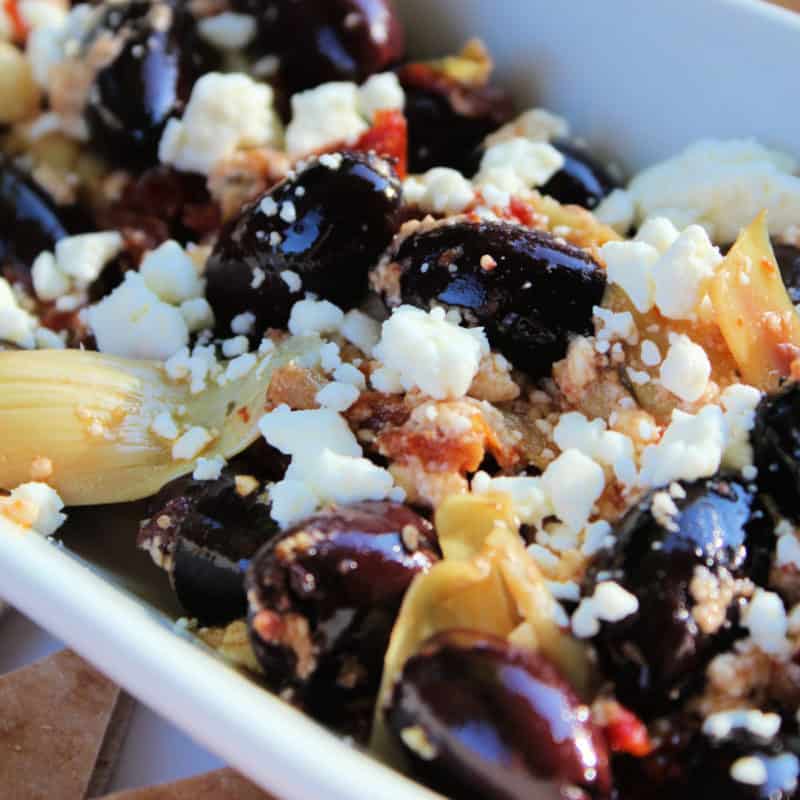 If you're a fan of big, bold Mediterranean flavors, you'll love the feta cheese, artichoke hearts, Kalamata olives, and sun-dried tomatoes in each bite of this Greek-inspired dip.
We've included guidance in the recipe post for preparing regular and meatless chicken nuggets.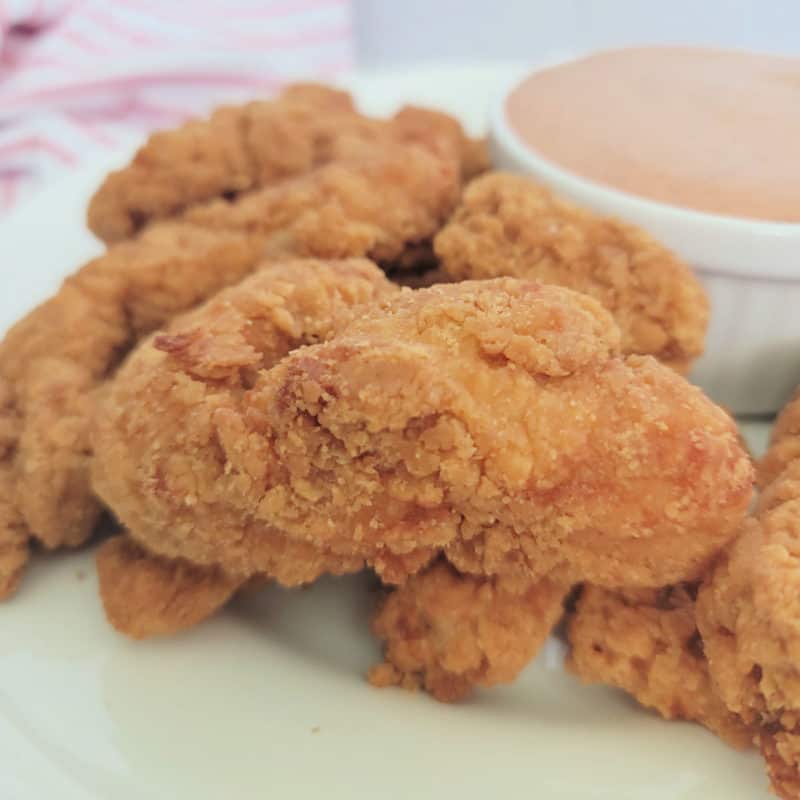 Chicken tenders are an excellent alternative to chicken nuggets if you love them but wish they had more surface area for munching and dipping into your favorite sauces.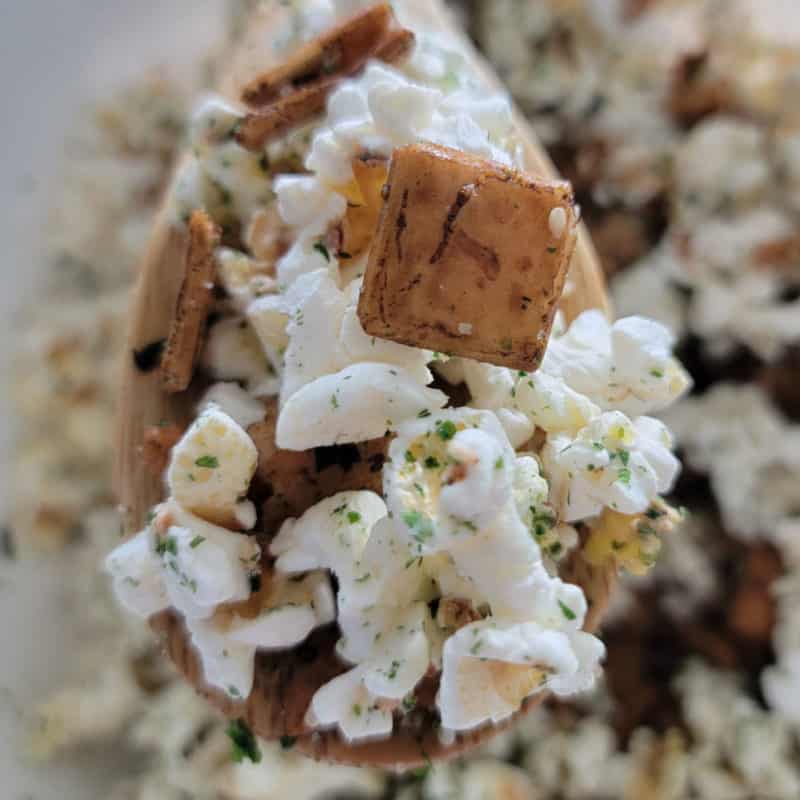 In this savory snack recipe, plain microwave popcorn meets furikake seasoning and rice crackers for a hurricane of island-inspired flavor!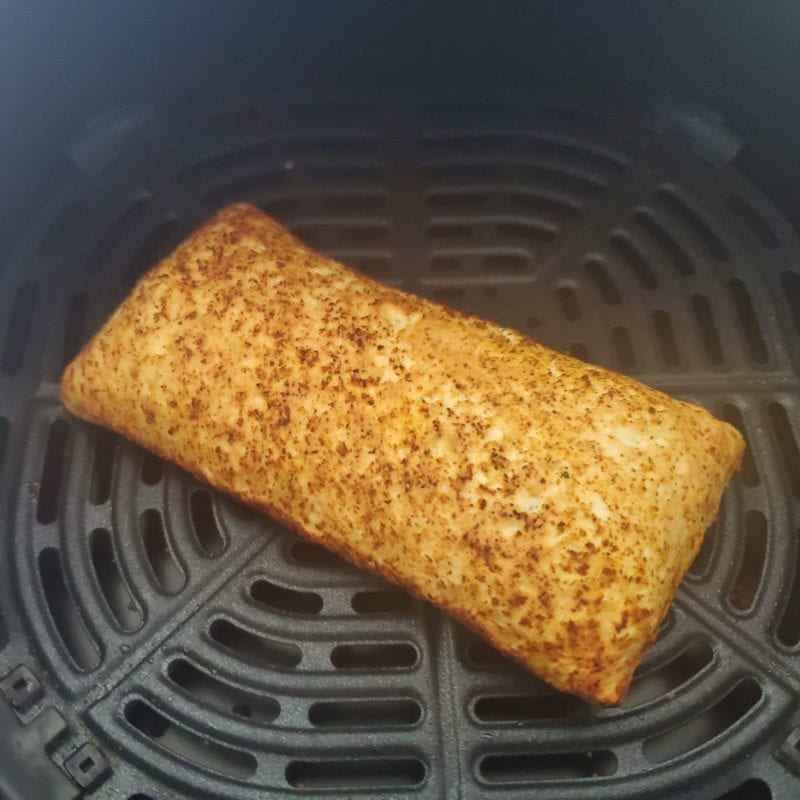 The air fryer will be your new best friend if you grew up heating Hot Pockets in the microwave but always wished they were crispier.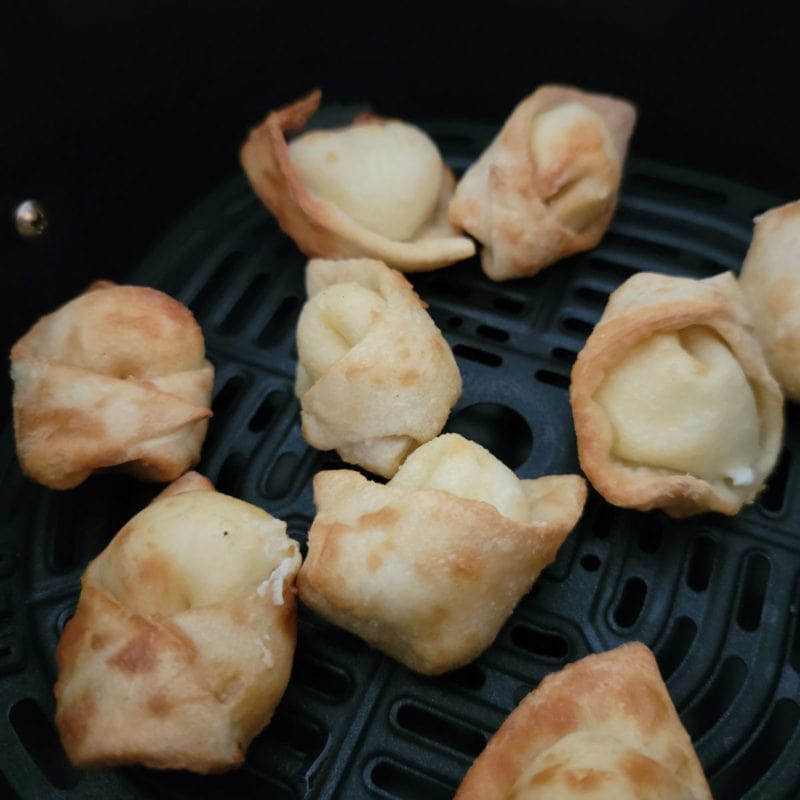 Pair this takeout appetizer favorite with our CrockPot Sweet and Sour Chicken and Crock Pot Cashew Chicken for a complete takeout feast at home!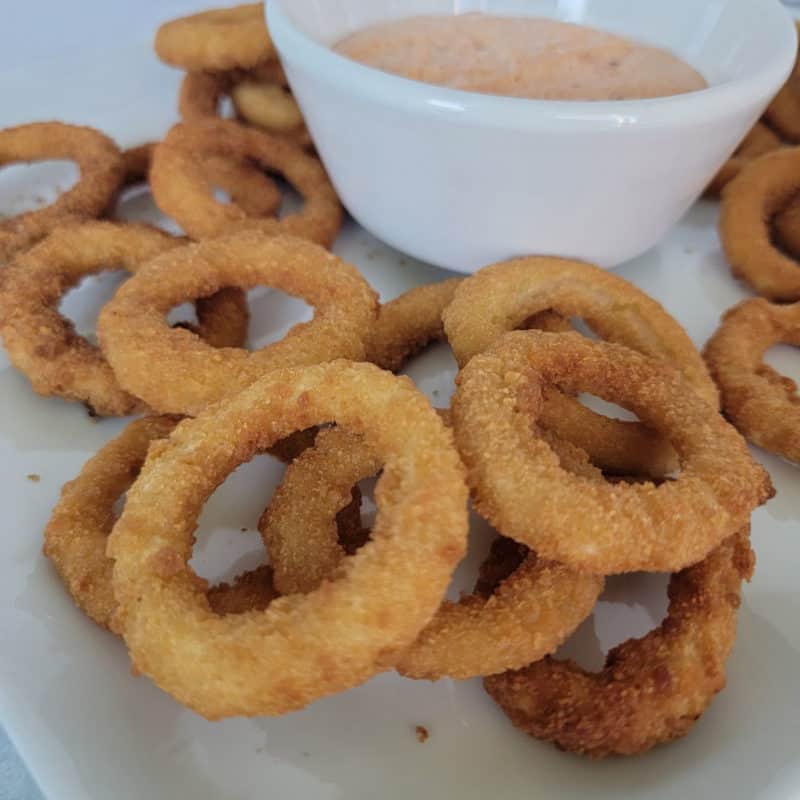 These onion rings are so yummy with our Bloomin' Onion Sauce, Boom Boom Sauce, In-n-Out Sauce, or even plain ketchup or ranch.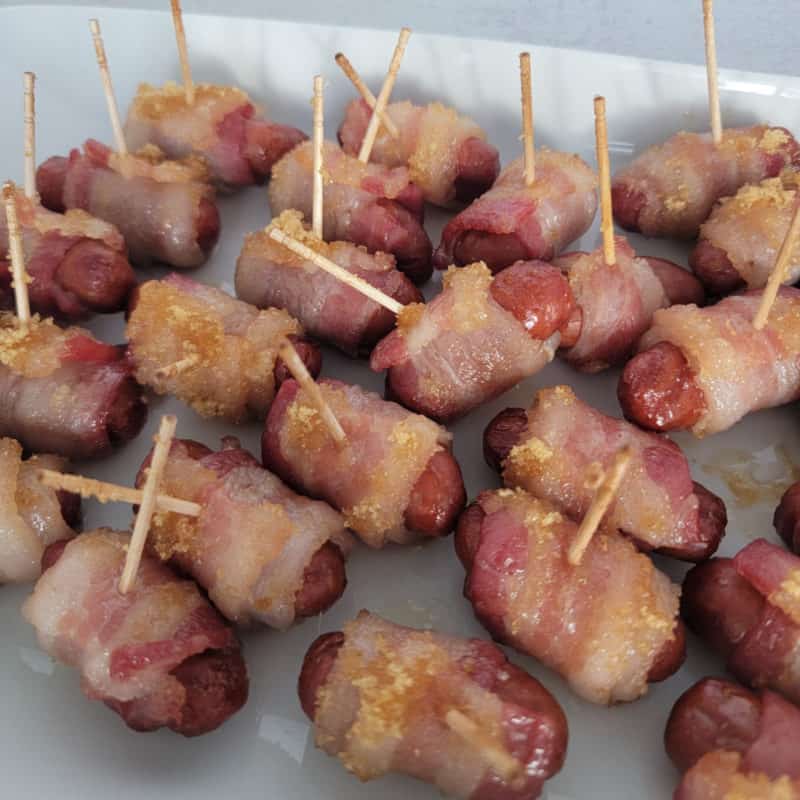 You can stick toothpicks into each bacon-wrapped sausage for easy serving at football parties and holiday gatherings.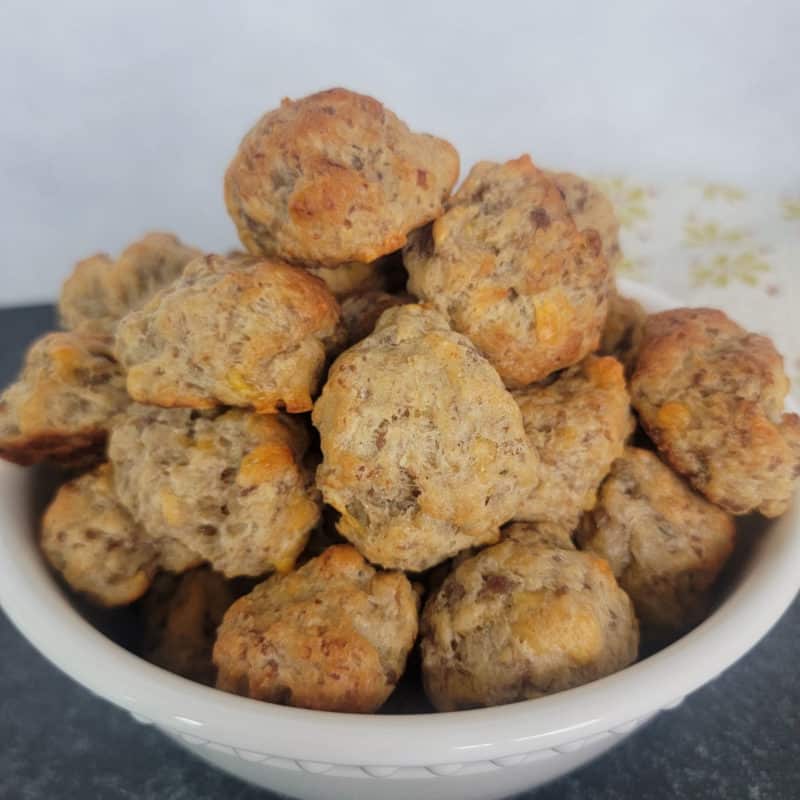 This twist on a restaurant favorite adds ground sausage to each biscuit bite for the ultimate, savory snack and meal companion.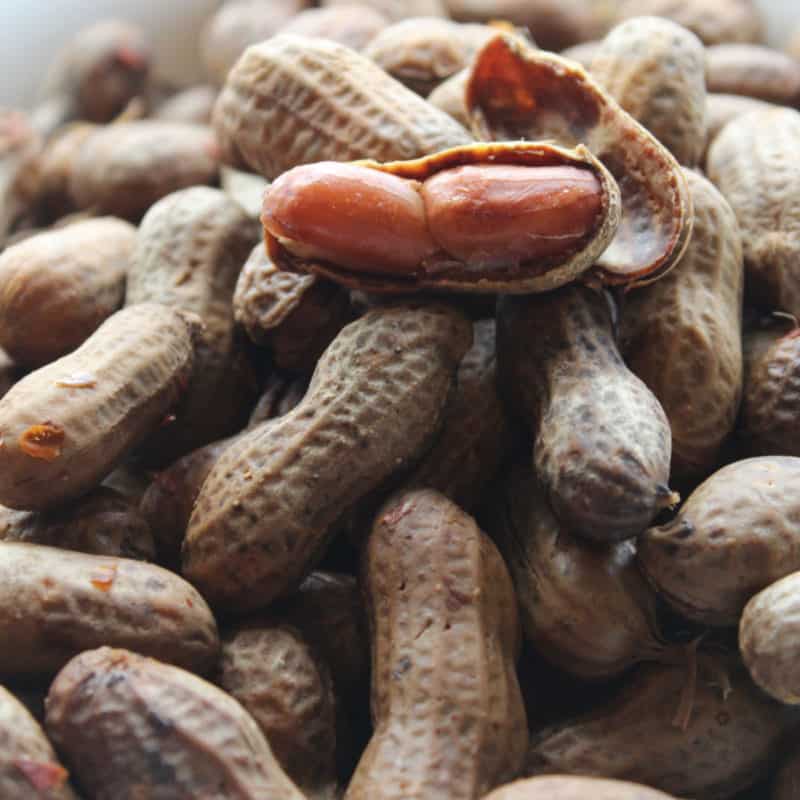 With this slow-cooker recipe, you can savor this Gulf Coast snack staple from anywhere you call home.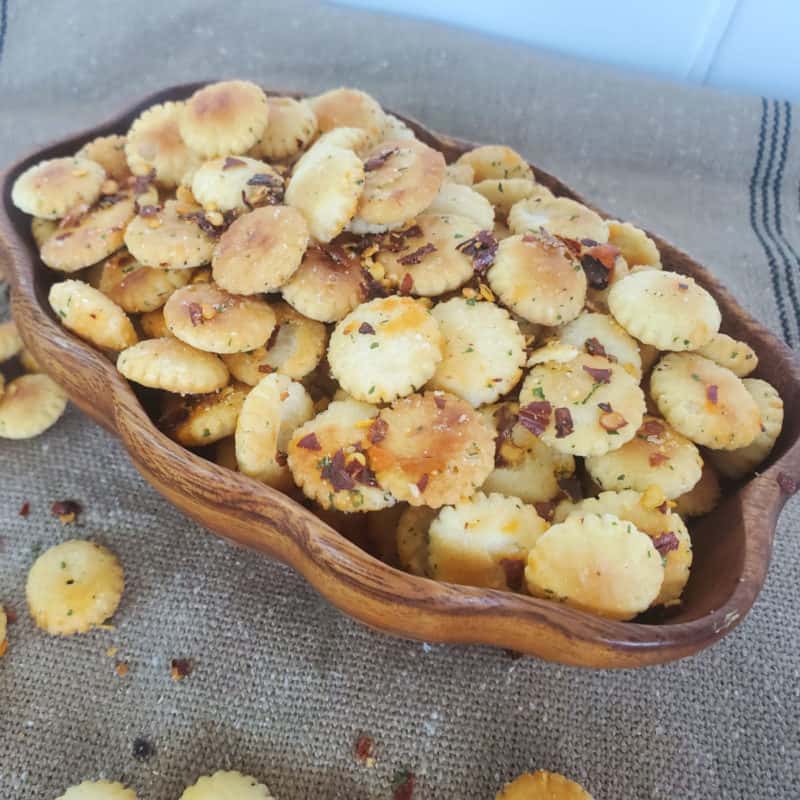 These spicy, four-ingredient ranch oyster crackers are delicious atop a piping-hot bowl of tomato soup or chili.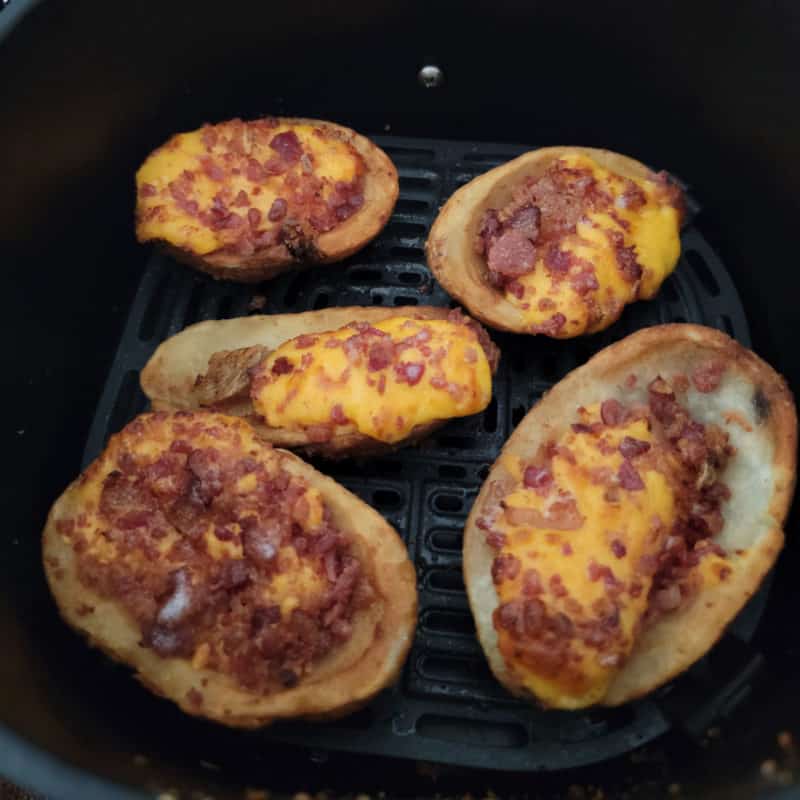 We love topping these potato skins with a healthy dollop of sour cream and some green onions if we're feeling like it.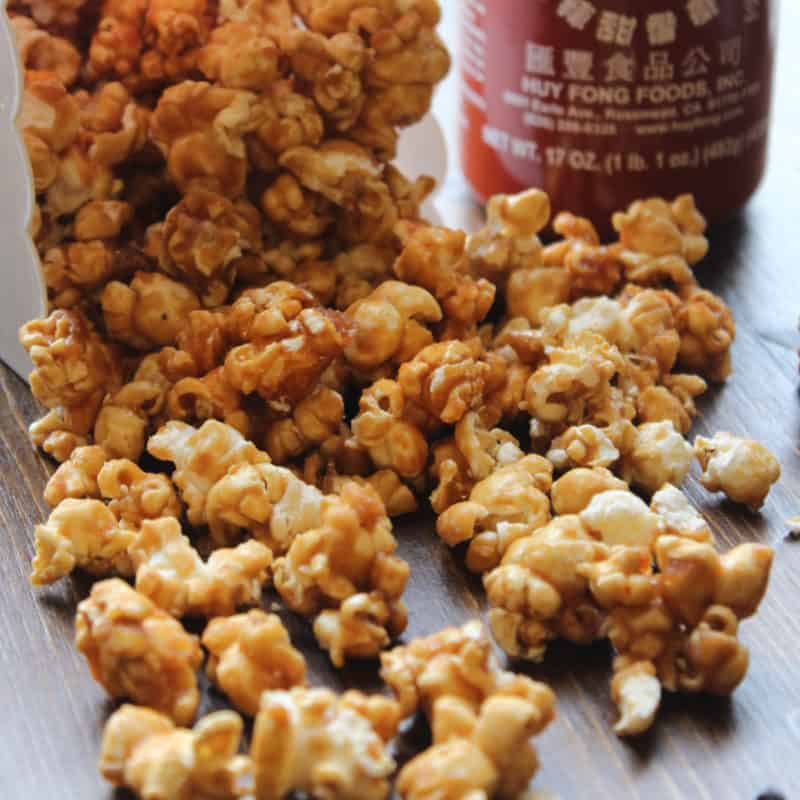 This sweet-meets-savory snack is a great DIY gift for that one friend who puts sriracha on everything.
These hard-boiled eggs that look like a veiny, strained eye belong on your next Halloween cocktail night or appetizer platter.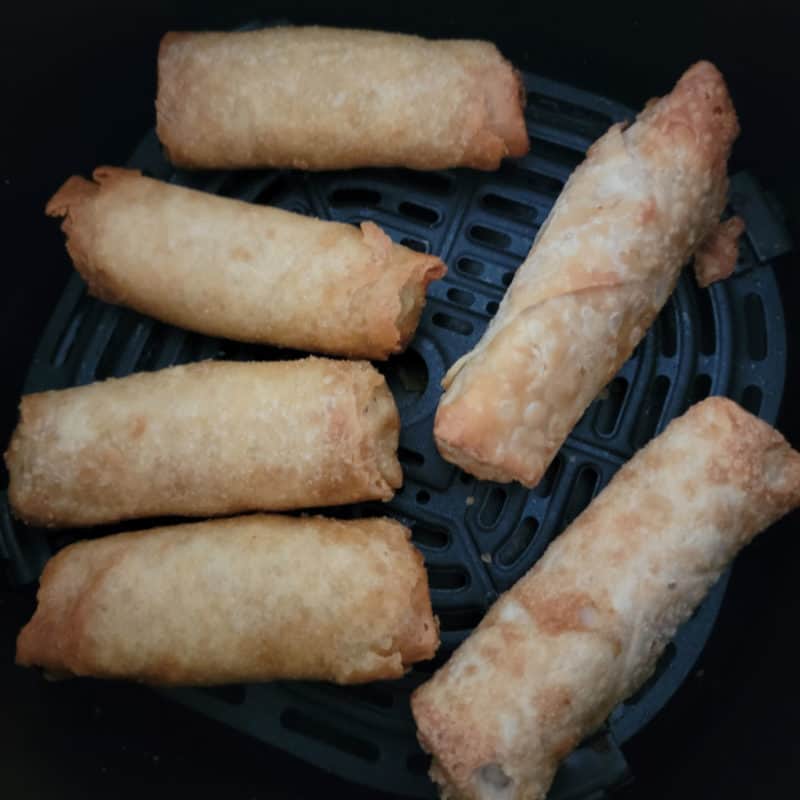 We love the crunchiness that making frozen egg rolls in the air fryer gives them over the microwave method.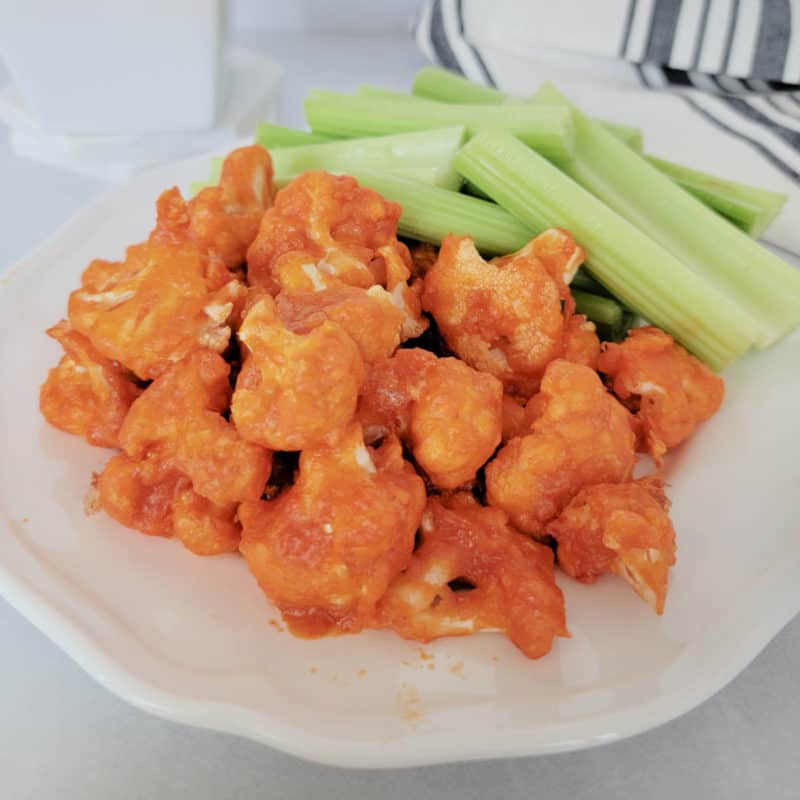 These healthy, vegetarian-friendly buffalo cauliflower florets that almost have the goodness of buffalo wings are always a hit at our tailgating parties.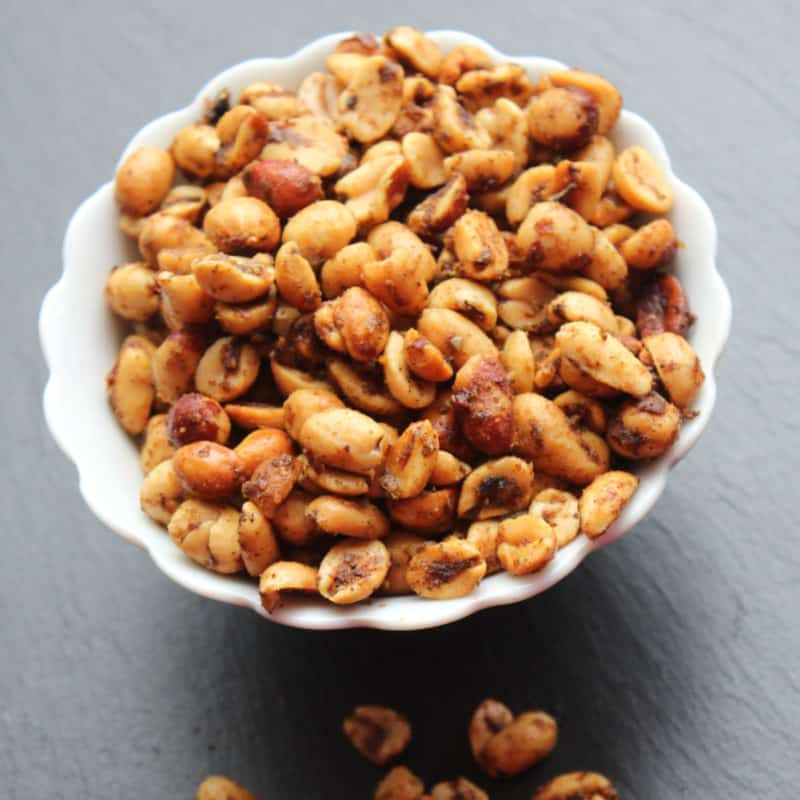 These slow-cooker nuts feature sweet heat in every bite and are perfect for holiday DIY gifting! The scent they leave behind as they cook is a bonus.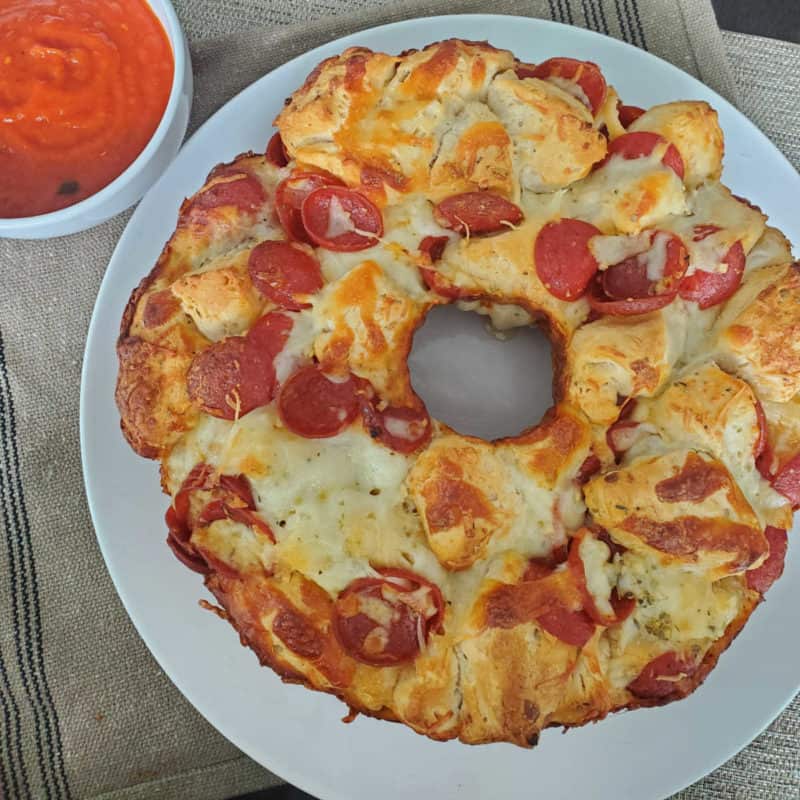 This pull-apart monkey bread has all the deliciousness of pepperoni pizza in a kid-approved, family-friendly format for sharing.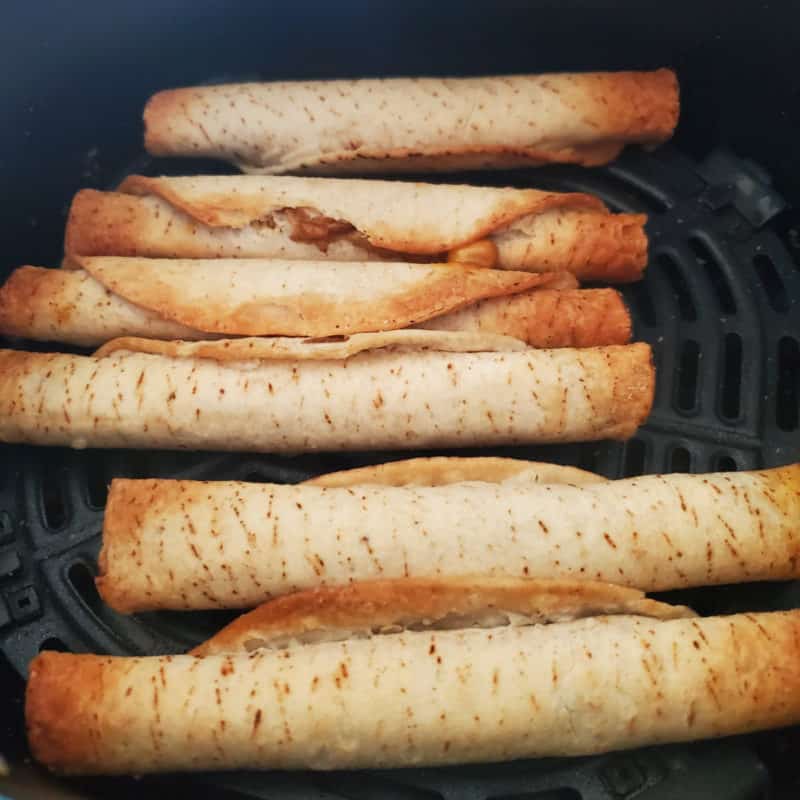 With so many brands offering fillings in different flavors, these Air Fryer Taquitos are perfect for the days you've been running around and need a quick lunch or dinner.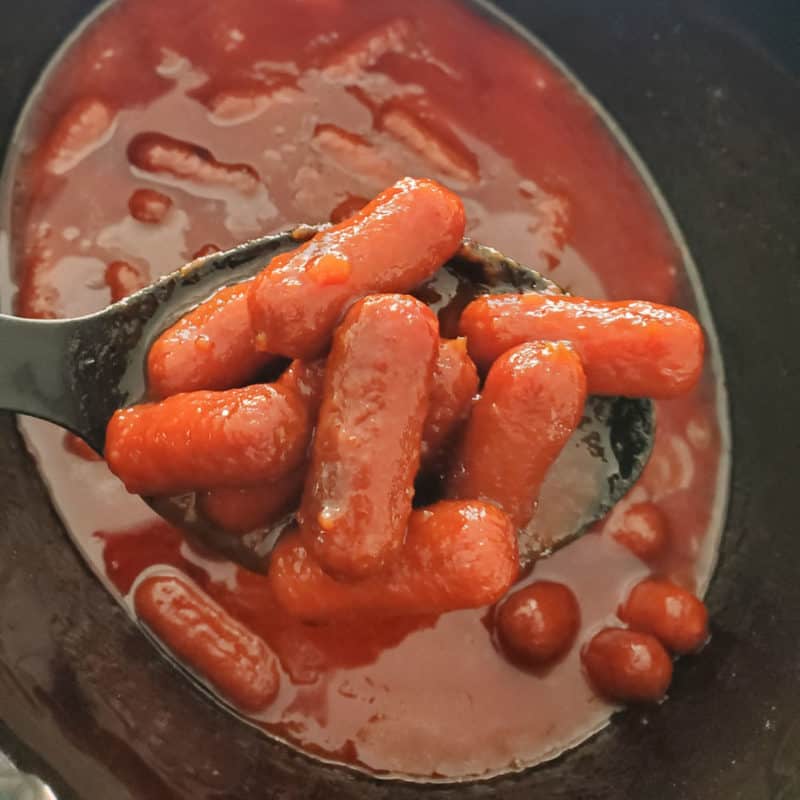 These cocktail sausages simmered in bourbon, and brown sugar sauce are the perfect game-day appetizer or anytime savory snack!
Who knew that crescent roll dough, mustard, ketchup, hot dogs, and a little creativity could produce such a scary-good-looking Halloween treat?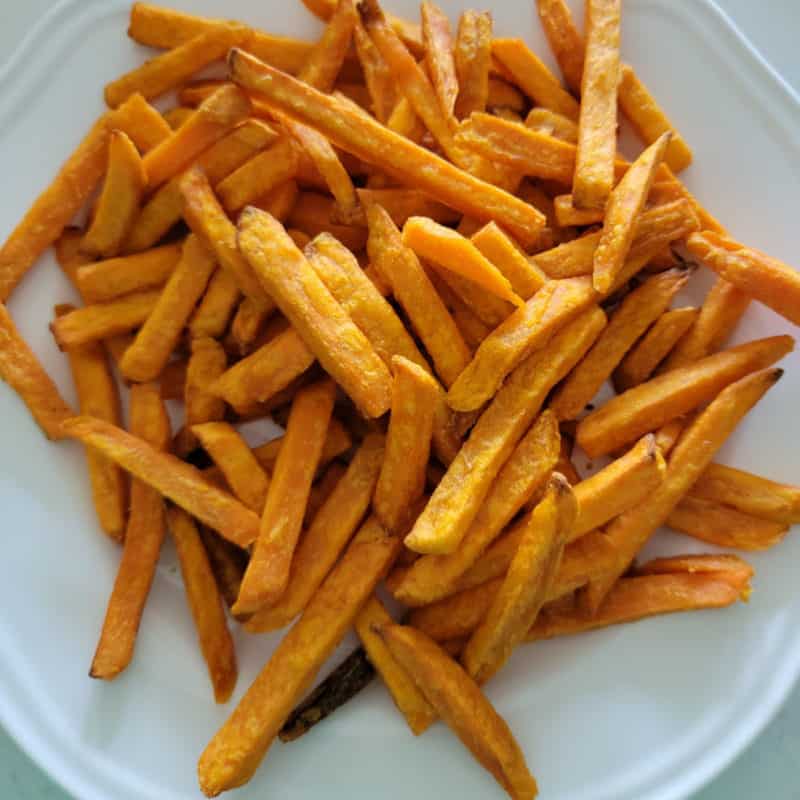 Sweet potato fries are always an excellent option when you want something healthier than regular fries or crave something savory and sweet.
We also love Air Fried French Fries!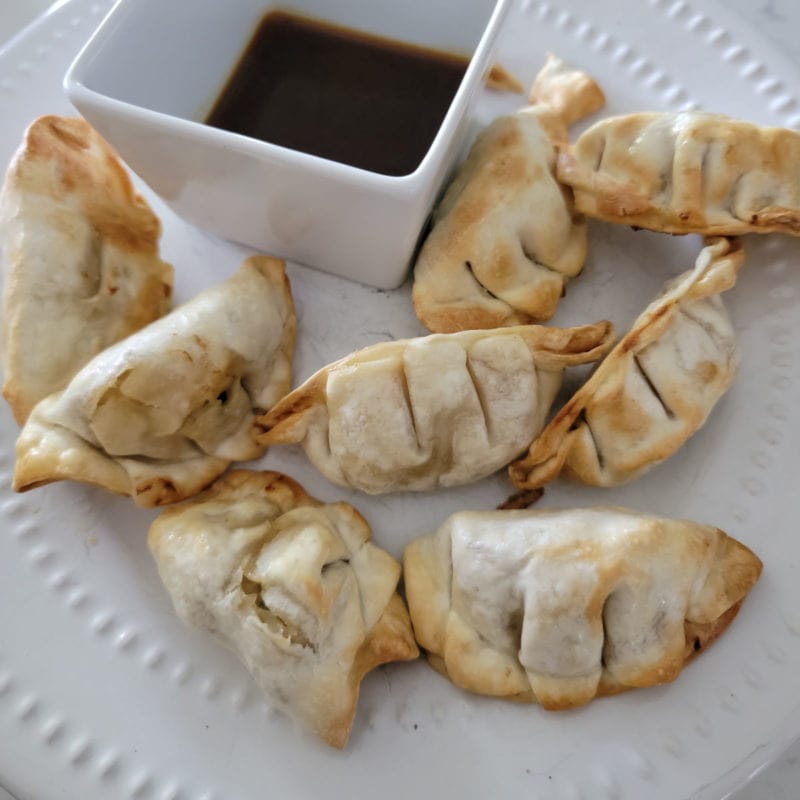 Depending on your hunger level, these crispy air-fryer dumplings could be a savory snack or part of a larger Asian-inspired meal.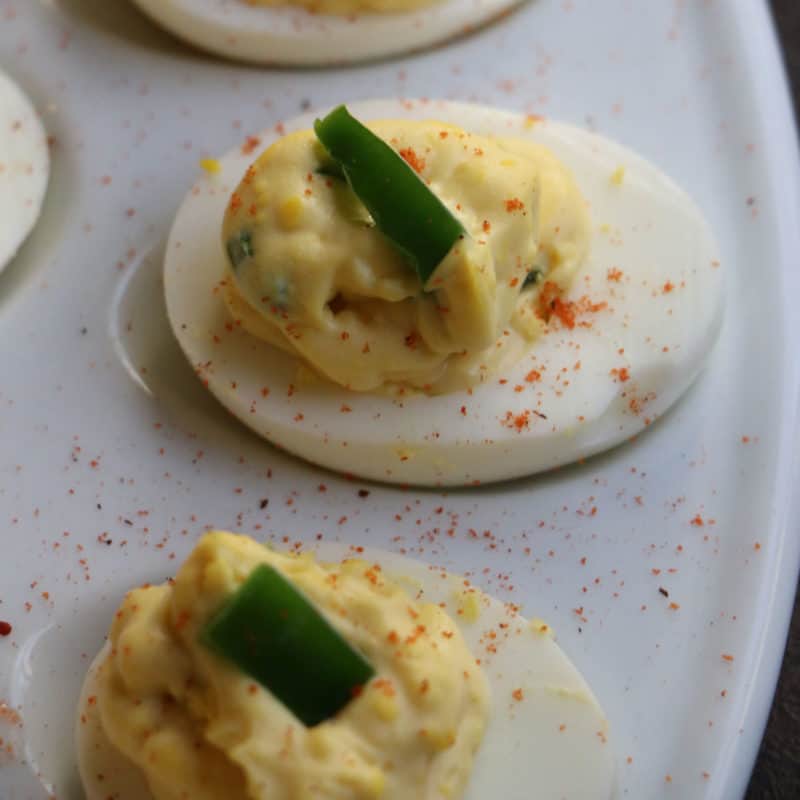 Guests at your cocktail party will never guess that these elegant deviled eggs with a kick require only five ingredients and fifteen minutes to come together.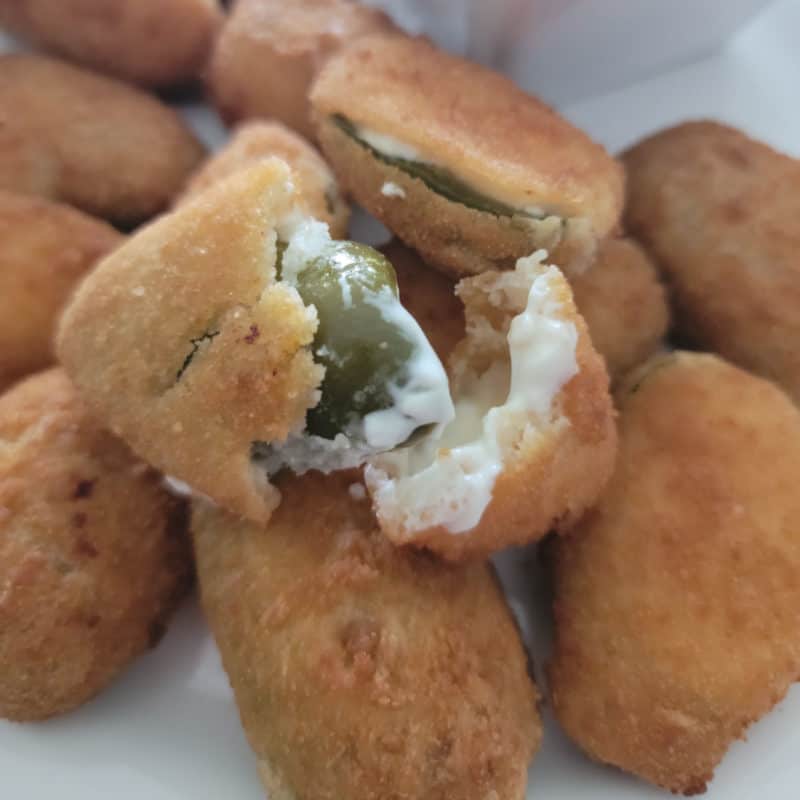 John loves anything spicy, which makes these jalapeño poppers a regular fixture in our frozen food rotation for our air fryer cooking.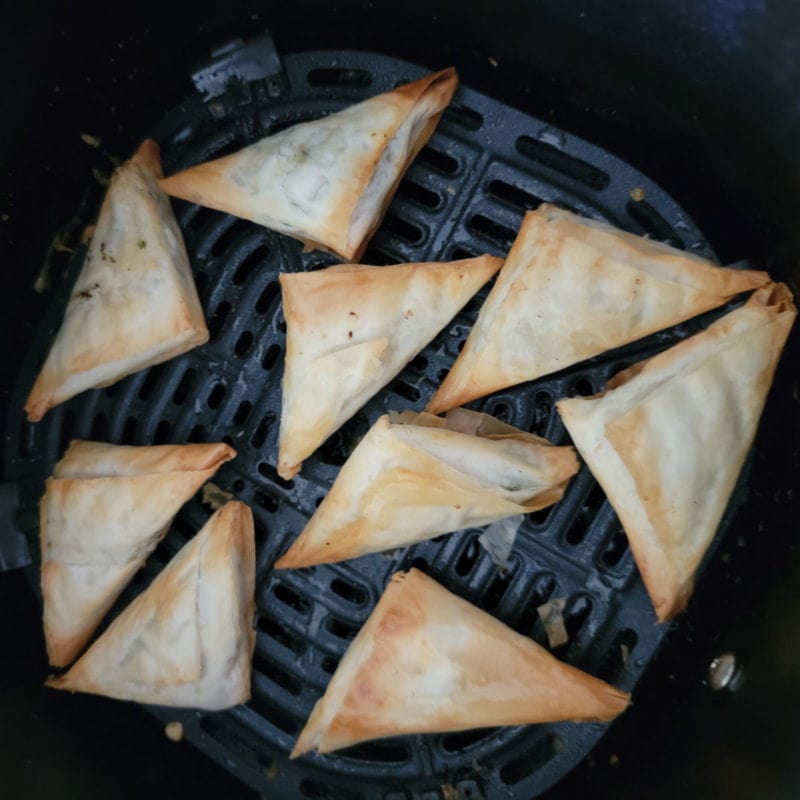 If you love spinach pies, you'll love these bite-sized, cheese-filled phyllo dough pastries that hail from the gorgeous country of Greece!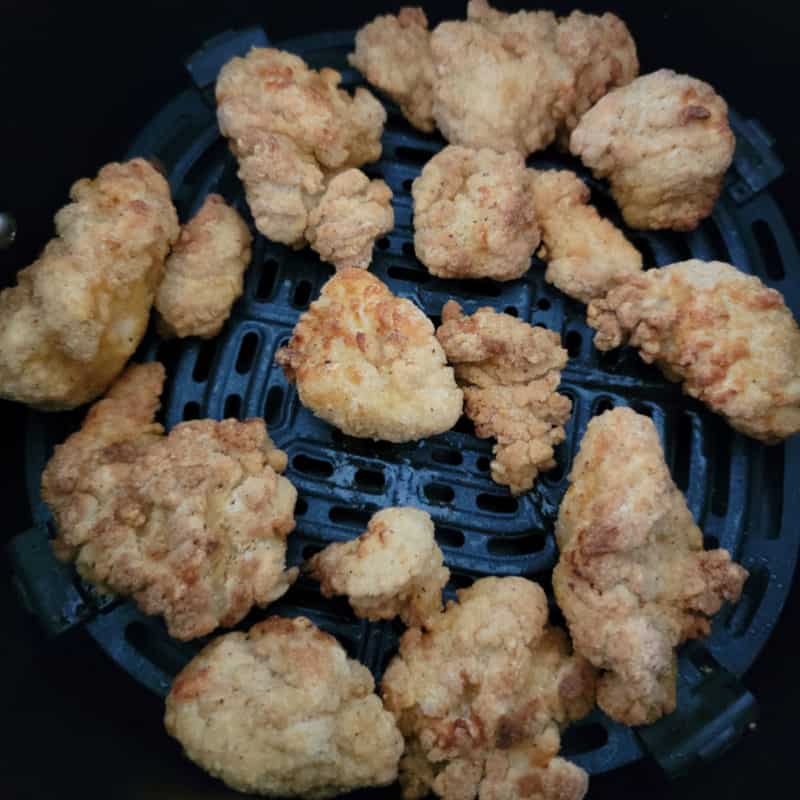 We love using these crispy popcorn chicken bites in our copycat KFC Famous Bowls, which have quickly become one of John's favorite comfort foods.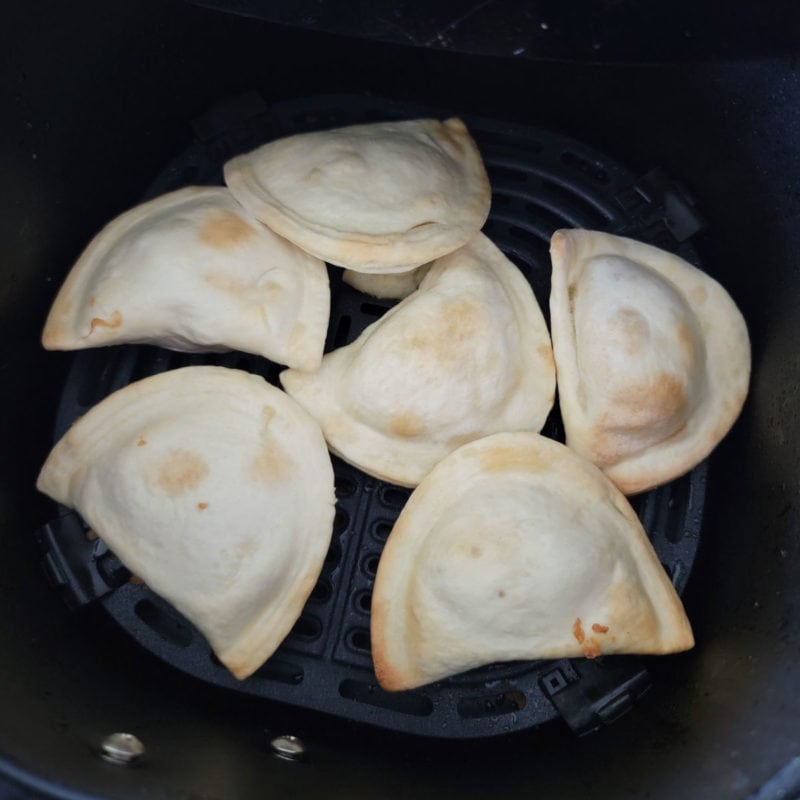 We love enjoying pierogis alone or as a complement to beef or chicken dishes, such as this Hungarian Goulash.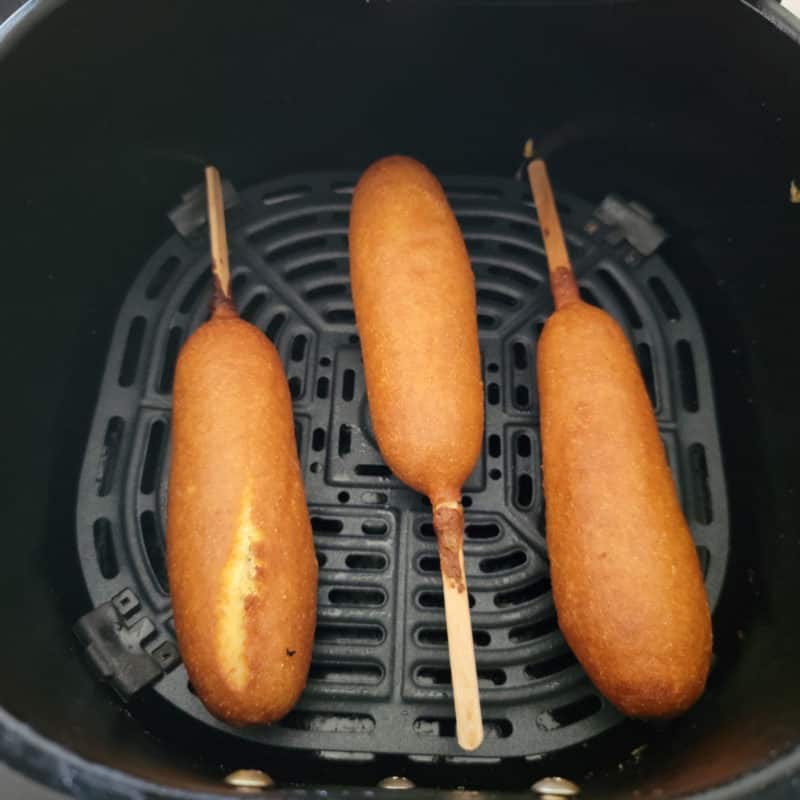 Making corn dogs in the air fryer preserves the texture of the breading and ensures it doesn't turn mushy, which often happens with microwave cooking.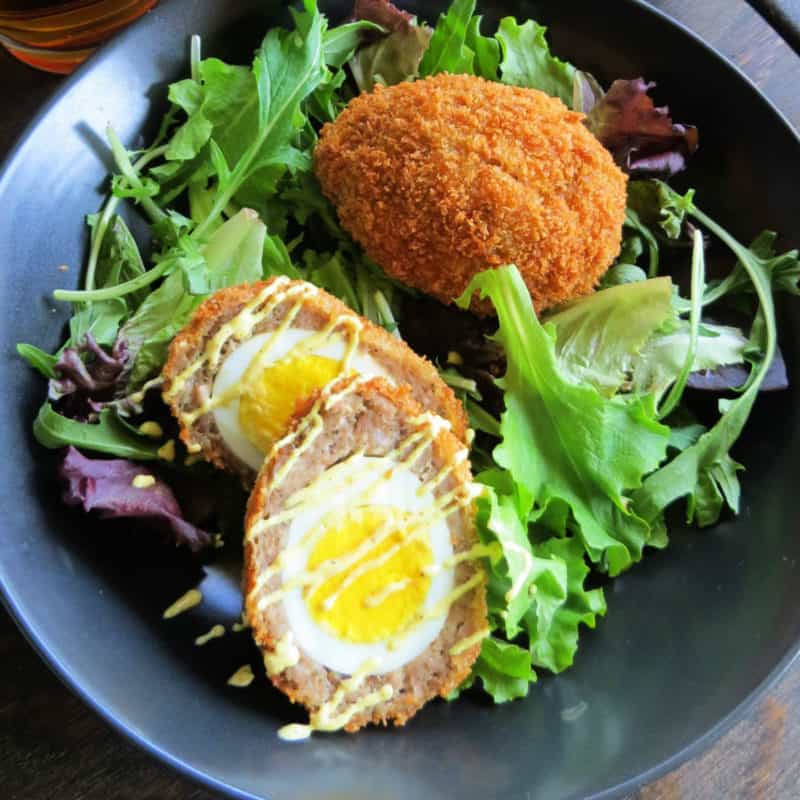 Pair these restaurant appetizer favorites with a meat and cheese platter, a fruit plate, and cold-cut veggies for a spring or summer picnic!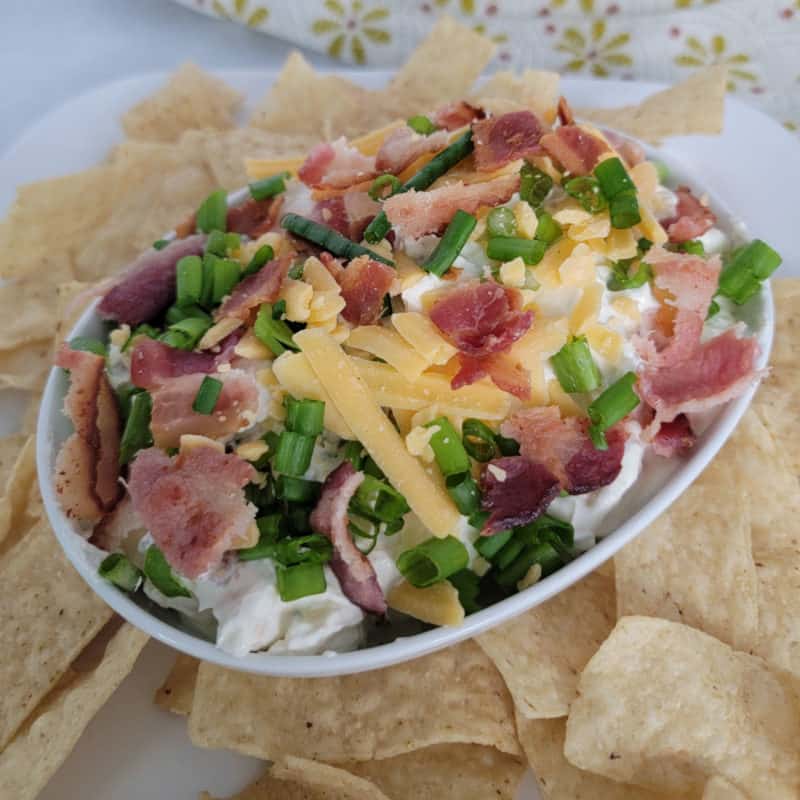 We love doubling this recipe during football season so that we have one bowl reserved for the party and one reserved for us the next day.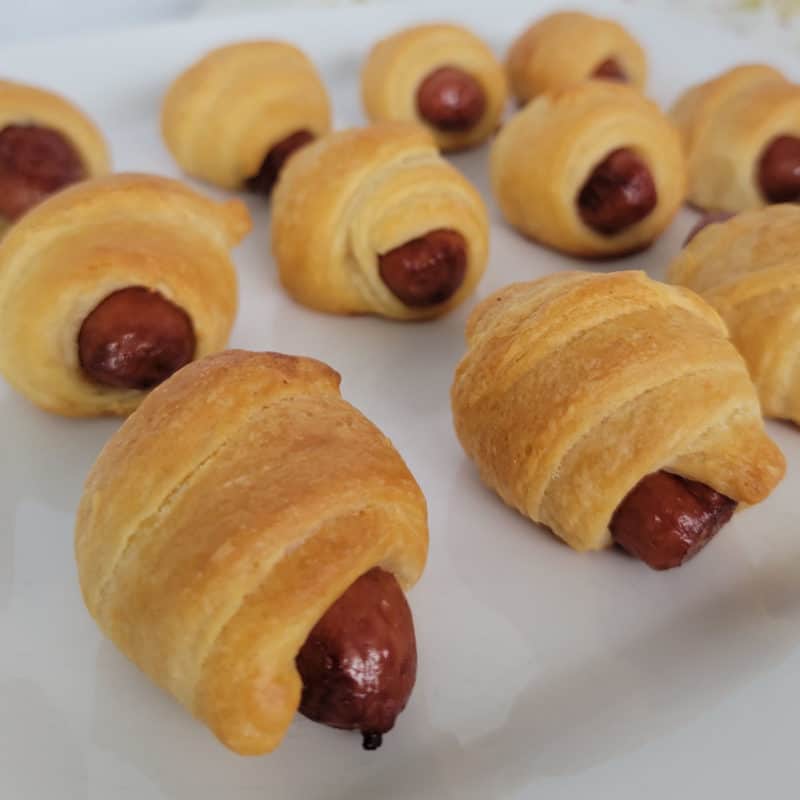 We're undecided on what we love more - this appetizer's adorable name or only needing two ingredients to pull off a fantastic game-day snack.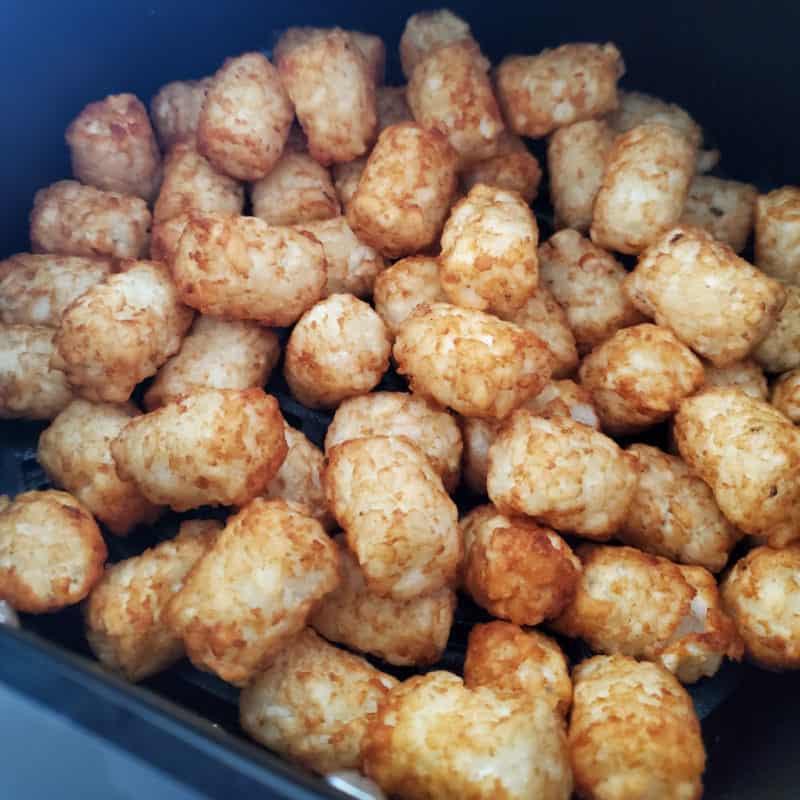 This air fryer how-to guide is for you if you always lean toward tater tots over fries when given the option.
Check out the recipe blog post for our entire lineup of kid-approved, mummy-inspired treats for your next Halloween feast!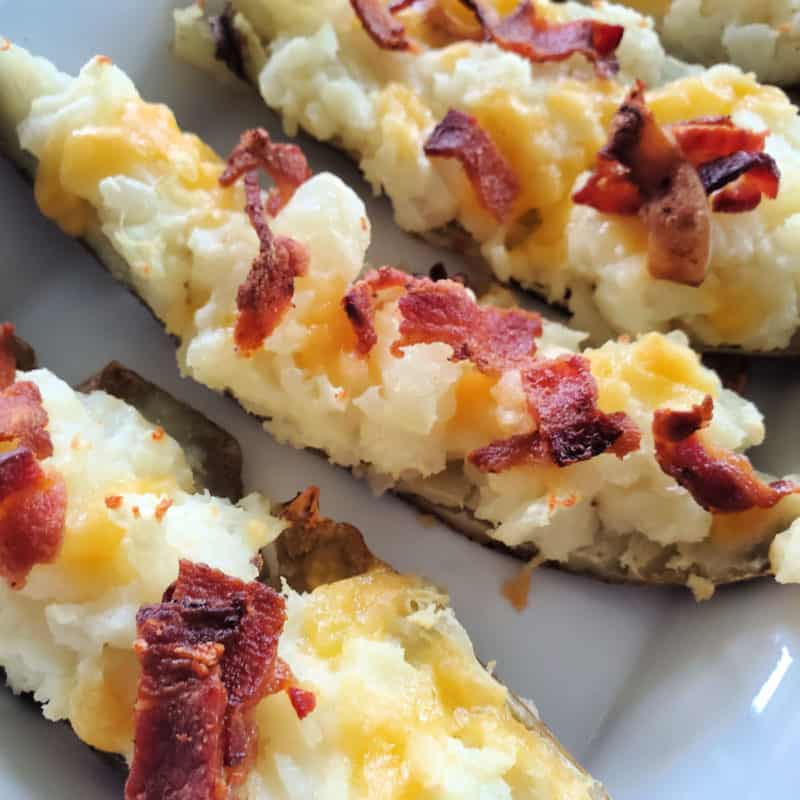 Since I learned to make these easy homemade potato skins, it's been harder to justify ordering them at a restaurant.
This Halloween snack is a trick and a treat! Pretzel sticks serve as the broom handle, black licorice connects the handle to the broom bristles, and mozzarella string cheese sticks form the broom bristles.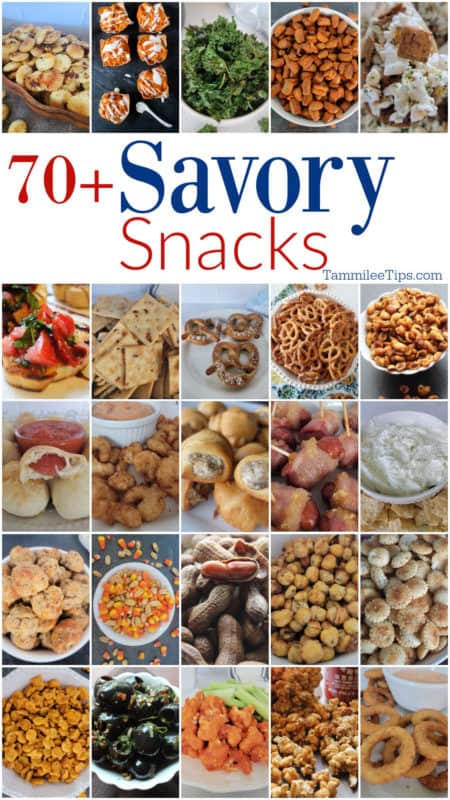 Favorite Kitchen Tools
Heat resistant potholders - A couple of years ago, we had a fire scare when we didn't realize we had turned a burner on, and a cloth potholder caught fire. Thankfully we walked by the kitchen and saw the smoke and were able to get it out ourselves. Since then, we have only used these heat-resistant potholders.
Mix n Chop - We use the mix n chop to break up the sausage or ground beef and love it.
Baking Sheet - We are huge fans of this sheet pan with sides. You don't have to worry; you will remove the cookies from the oven and have them slide right off.
Microwave Silicone cover - I swear by these lid covers to help prevent butter splatters when melting butter in the microwave. I have had way too many butter explosions while baking. These lid covers help keep the butter in the bowl and not on the roof of your microwave.
Crockpot - We suggest using a crockpot that has a digital timer that automatically switches the slow cooker to warm after a set amount of time. This helps make sure your dinner cooks perfectly, and you don't have to stress about what time it is going to be done.
Great Recipe Collections
Comfort Foods - An entire collection of comfort food recipes!
Sweet and Savory Dips - These party dip recipes are perfect for Super Bowl football parties, holiday parties, or when you want a great snack including savory and sweet dips!
What to make with carrots - You will be amazed at all of the ways you can use carrots
Celery Recipes that taste great - Are you wondering what to make with the celery that has been in your fridge? These are our favorite recipes with celery in them.
Vegetarian Air fryer Recipes - Epic easy vegetarian recipes you can make in the air fryer.
Easy Potluck Recipes - The best easy recipes for potlucks including work, church, and holiday parties.
Bisquick Recipes - Everything from breakfast to snacks, to comfort food, and more! All of these recipes with Bisquick are made with simple ingredients and are quick and easy recipes!
Vegetable Side Dish Recipes - The perfect veggie side dishes for any occasion.
Do you love recipes? Check out our copycat recipes, dessert recipes, and our CrockPot Recipes.
Follow Tammilee Tips on MSN, Facebook, Instagram, and Pinterest, for all of our recipe posts.