Can anyone tell me where summer went?
How in the world is it already mid-August!!!! I feel like I blinked and we jumped from April to August in a flash! I am attempting to soak up as much of summer as I can before the weather turns and we are all bundled up in jackets and boots.
Though I have to say I am a bit worried that winter will be here sooner versus later. There seems to be a lot more geese flying overhead and the leaves are changing already. EEEK So not ready!
Ok, back to the real point of today's post….these amazing Sweet and Spicy Chicken Skewers!
This recipe is perfect for end of summer barbecues and family dinners. So easy to make and they look amazing!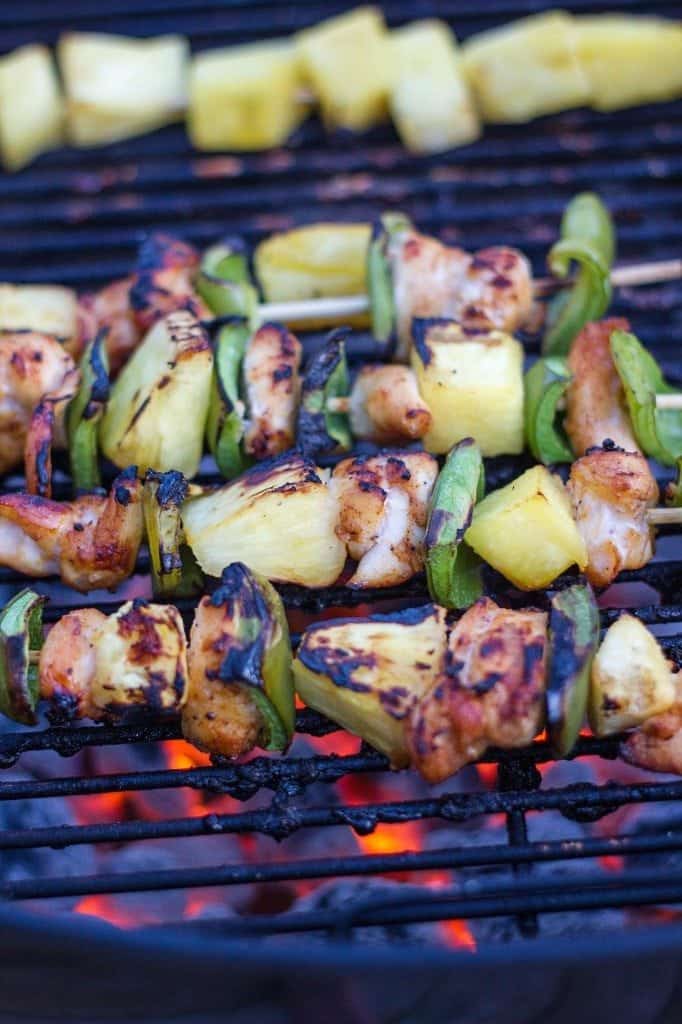 Are you ready to fire up the barbecue and enjoy the last bits of summer?…