I love this recipe from the Easy Everyday Slow Cooker Recipes: 200 Recipes
 cookbook! It is so easy to make and tastes amazing
You know how you are not supposed to admit that you have a favorite because it might upset someone. Well I am about to upset our other crock pot recipes…..
This Crock Pot Tomato Tortellini Soup is my new favorite thing!!!
I seriously LOVE this soup! It is hearty and oh sooooooo good. I may have eaten it for breakfast after making the recipe it is that good. Plus it re-heats up fantastic for leftovers if it lasts that long.
I finally made myself freeze the last two portions so I can enjoy them later on. I was enjoying this soup for pretty much every meal I possibly could. It is that good!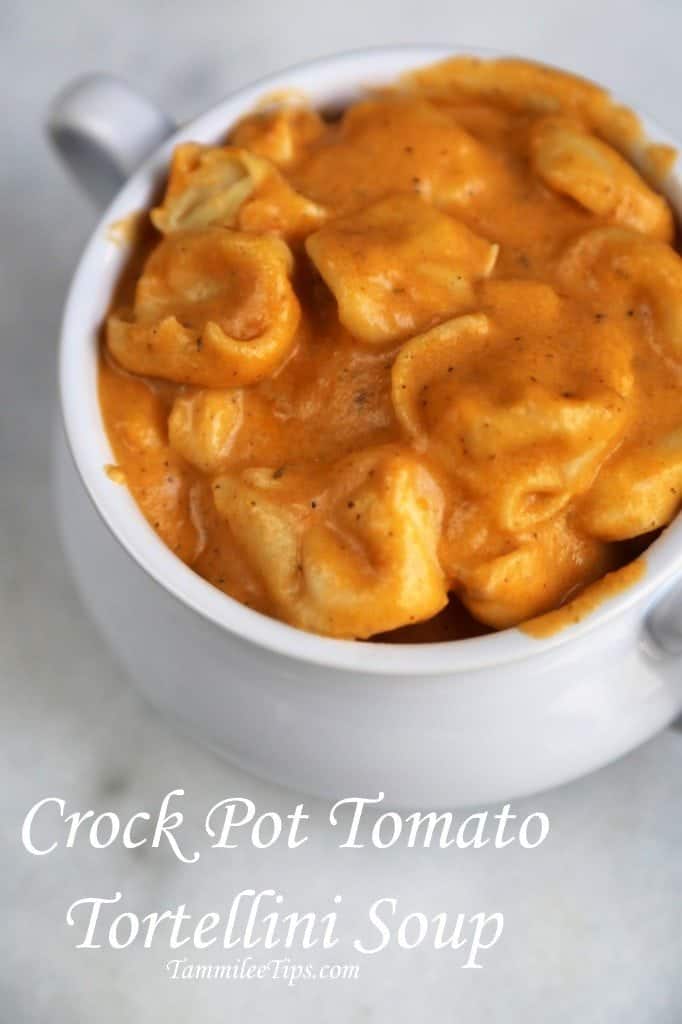 Crock Pot Tomato Tortellini Soup…