From bread and biscuits to salads and more, this roundup is dedicated to all the side dish sidekicks that would pair well with the bowls of chili you may be making as fall nears the transition to winter. It's easier than you think to make a complete meal out of a bowl of chili!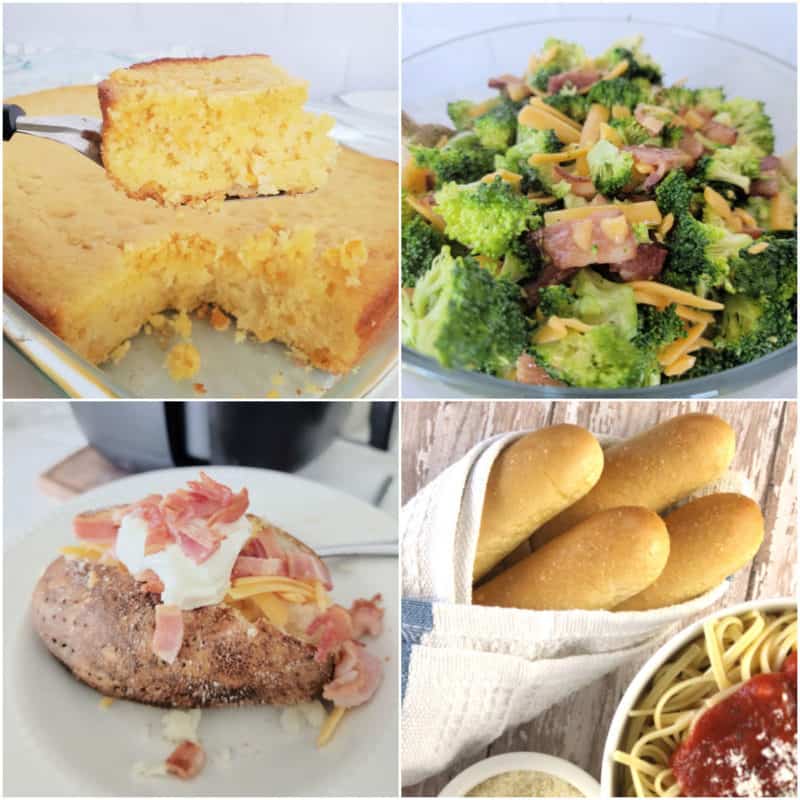 30+ Delicious Side Dishes to Pair with Your Bowl of Chili
We love a great side dish paired with our favorite chili recipe! Especially as the weather cools down, there are great football games on the TV, and we are ready for comfort food.
These are the best side dishes to pair with your favorite chili recipe. While we love a good grilled cheese sandwich we also want to offer the perfect side dish that compliments your meal.
Whether you are making turkey chili, beef chili, chicken chili, or veggie chili with beans these sides are fantastic.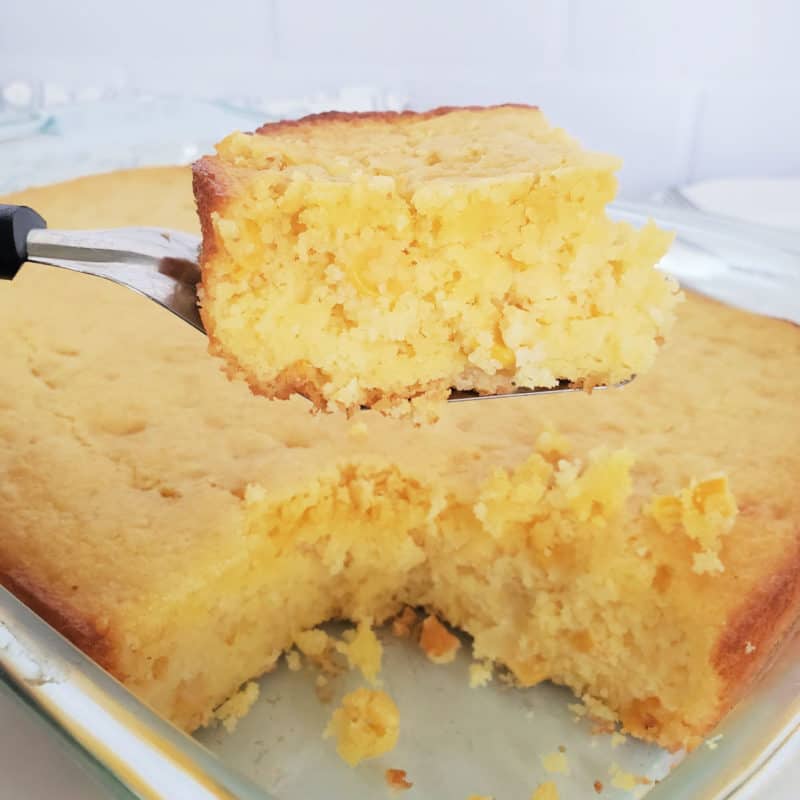 Whether you eat a piece separately from your chili or dunk it straight into the bowl, cornbread is a classic side dish that pairs excellently with a piping-hot bowl of chili! We make ours with Jiffy Cornbread Mix for an effortless, semi-homemade version.
The sweetness of the cornbread pairs perfectly with the sour cream to create a great texture and flavor.
You can also make this into cornbread muffins.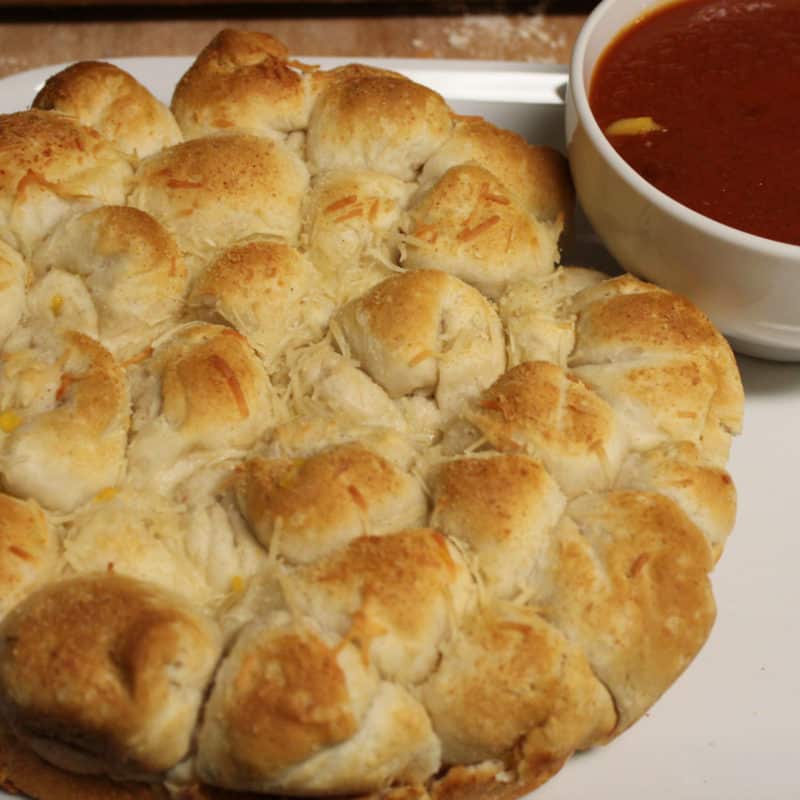 In this recipe, we turn a package of refrigerator biscuit dough into a cheese-stuffed, pull-apart bread that is equally dunk-worthy for a bowl of chili. Serve it with a side of our Copy Cat Olive Garden Marinara Sauce for a complete cheesy biscuit experience.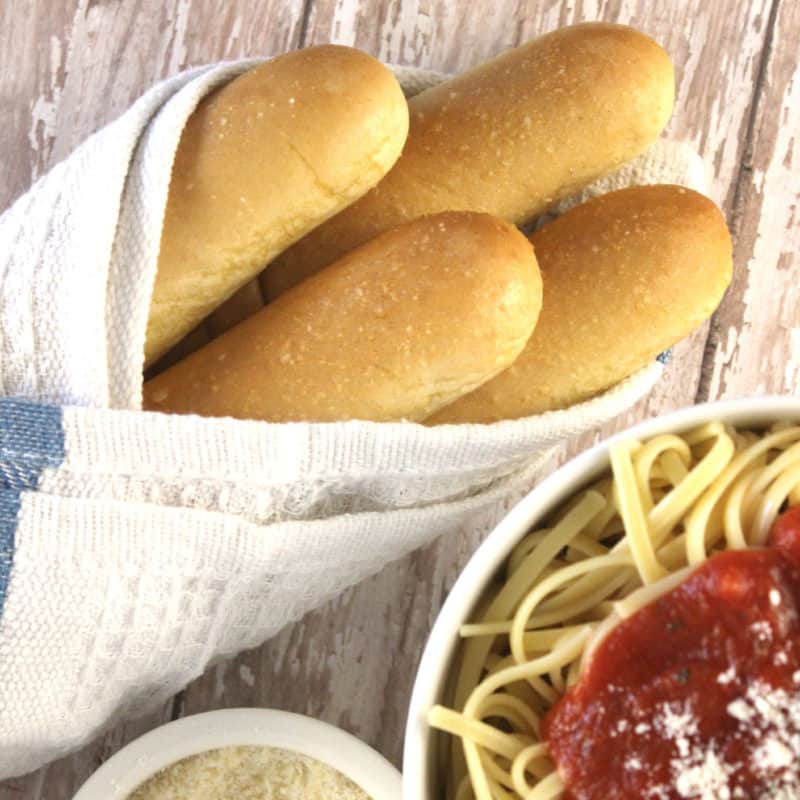 With this recipe using pantry staples that may already be in your kitchen cabinets, you'll never be too far from a basket of fresh-from-the-oven Olive Garden Breadsticks.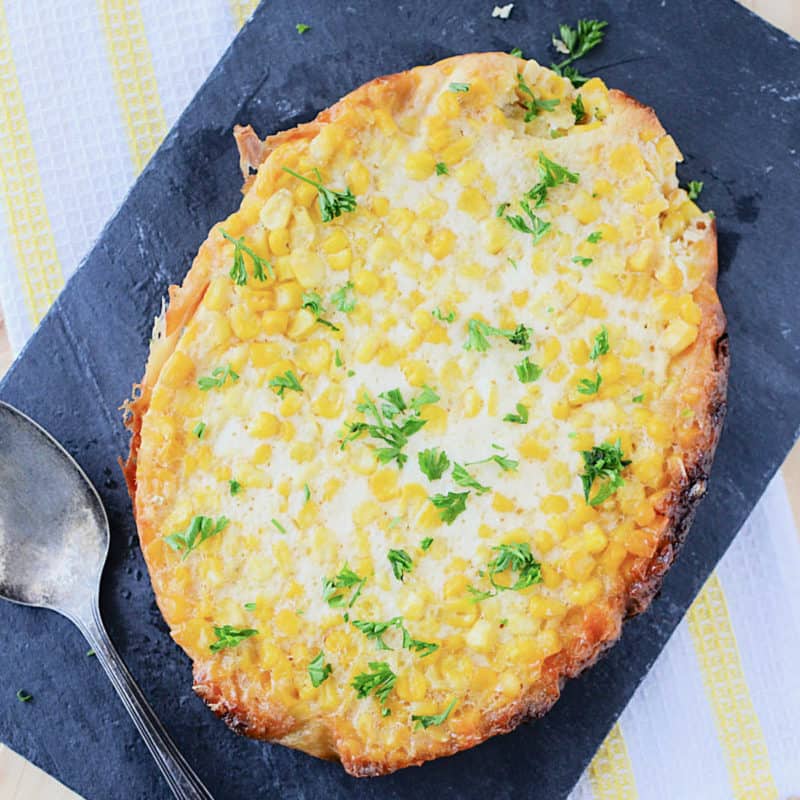 This slow-cooker Corn Pudding is slightly sweet, adding a nice flavor contrast to savory chili, and adds a helping of veggies to your chili meal. It's also one of our favorite Thanksgiving and holiday recipes!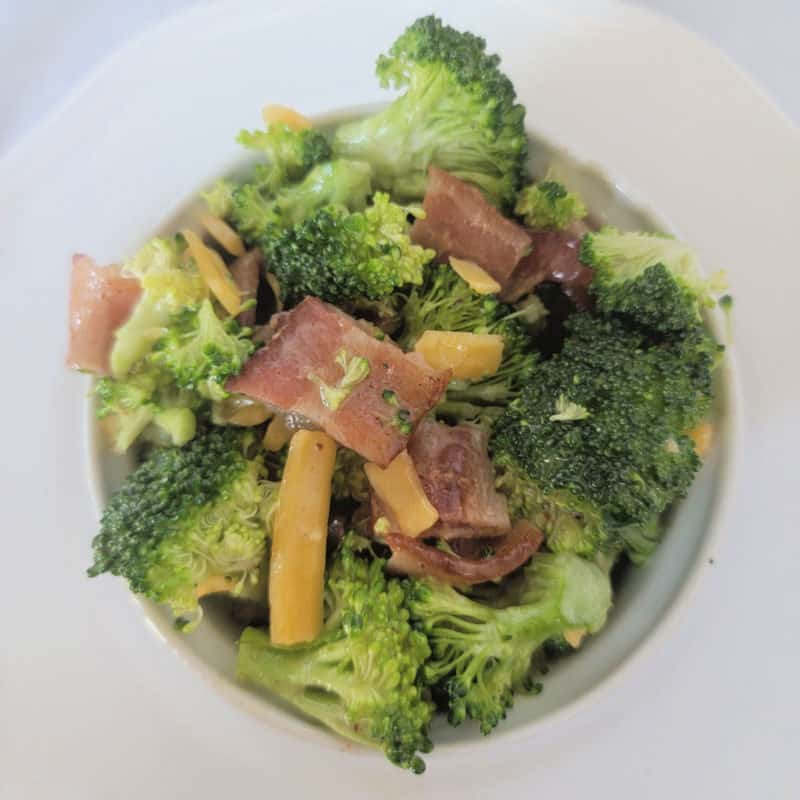 Filled to the brim with crunchy broccoli, buttery cheddar cheese, and savory bacon in a homemade dressing made partly of bacon drippings, this fresh, cold salad provides excellent contrast against a hearty bowl of chili.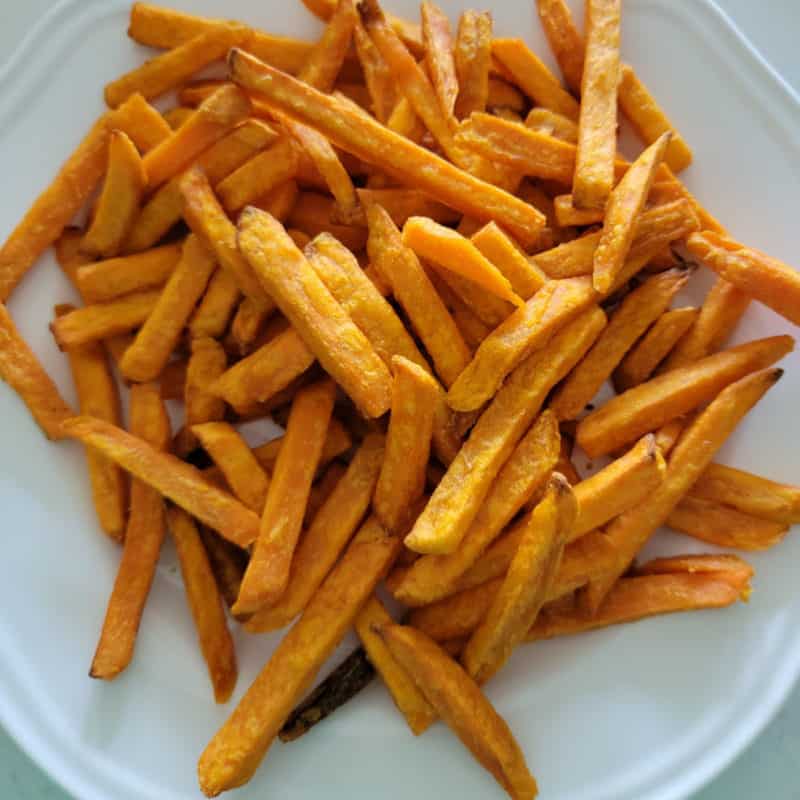 Sweet potato fries are the perfect blend of sweet meets savory, and knowing we can make them in the air fryer means we get to treat ourselves with more filling fries and our favorite dippers instead of popcorn, which tastes great but doesn't fill the tank.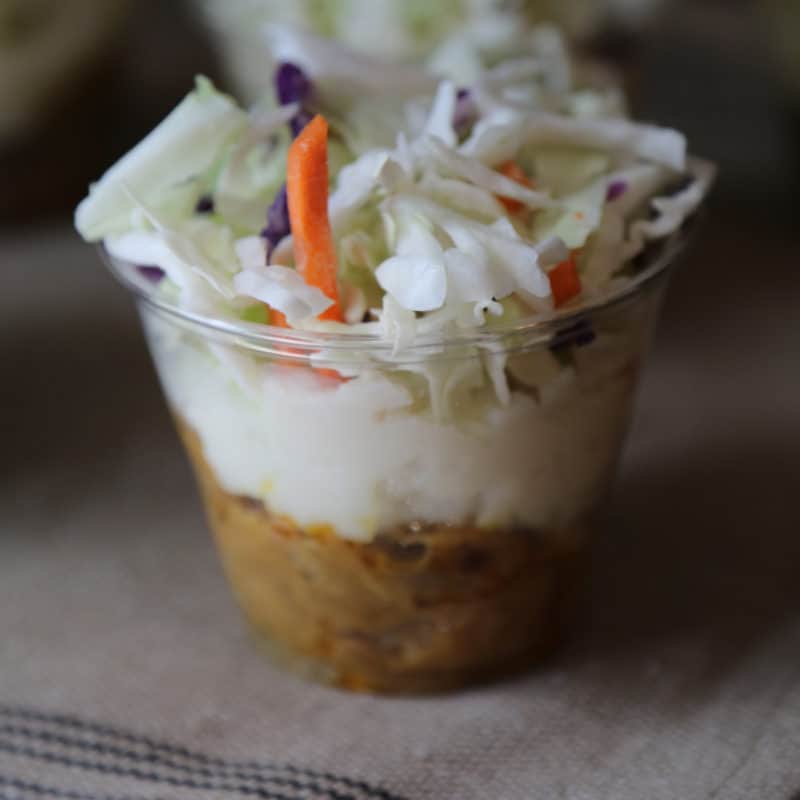 You may think of yogurt and fruit when you think of a parfait, but this savory parfait based on an appetizer we saw in Reno is anything but that, and in the best of ways! You'll love the meaty take on classic coleslaw featuring BBQ pulled pork and mashed potatoes.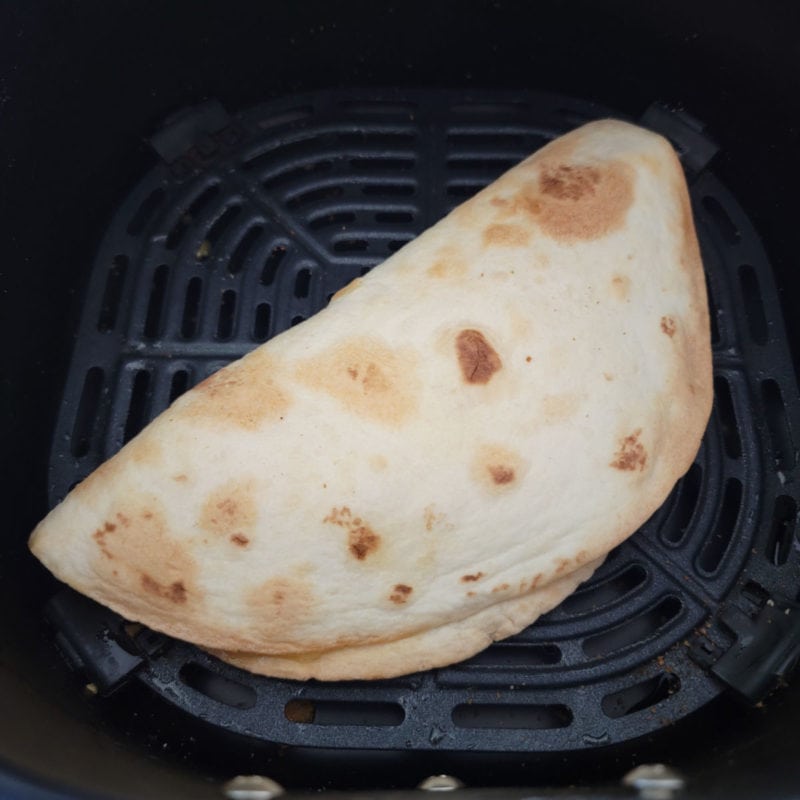 Cheese quesadillas may not be the first thing that comes to mind when you think of what to pair with chili. However, just like cheesy bread or biscuits, they are full of gooey cheese that melts into your chili as you dip, and the tortilla wrapper acts as a form of bread that absorbs all the yummy chili goodness.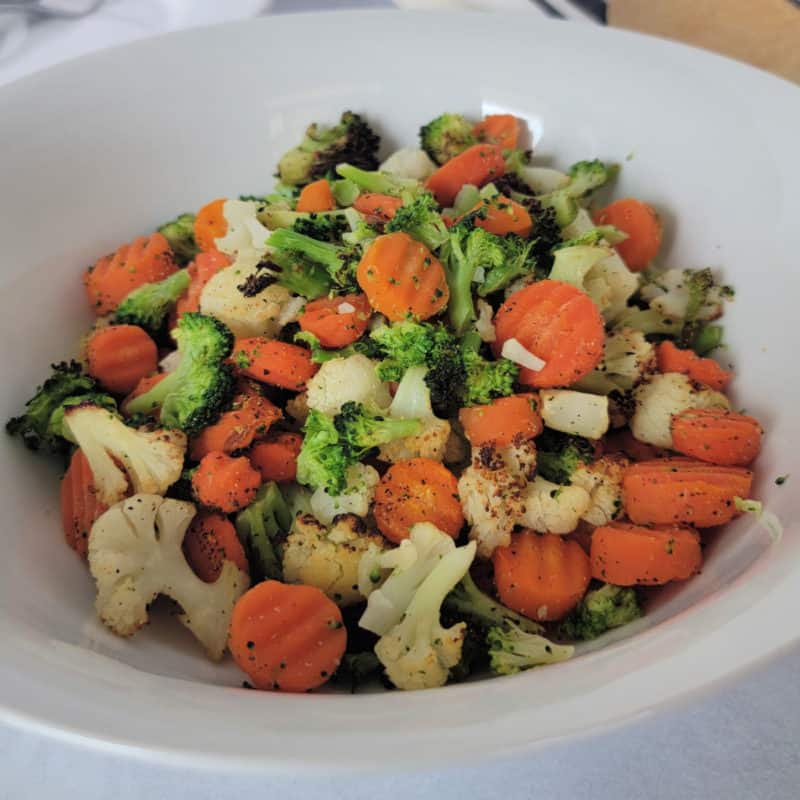 We used a California-style blend, but you can use this how-to guide for any mix of frozen vegetables! It's a great way to add extra nutrition to a meal centered around chili, and you can choose the vegetables based on what type of chili you're serving.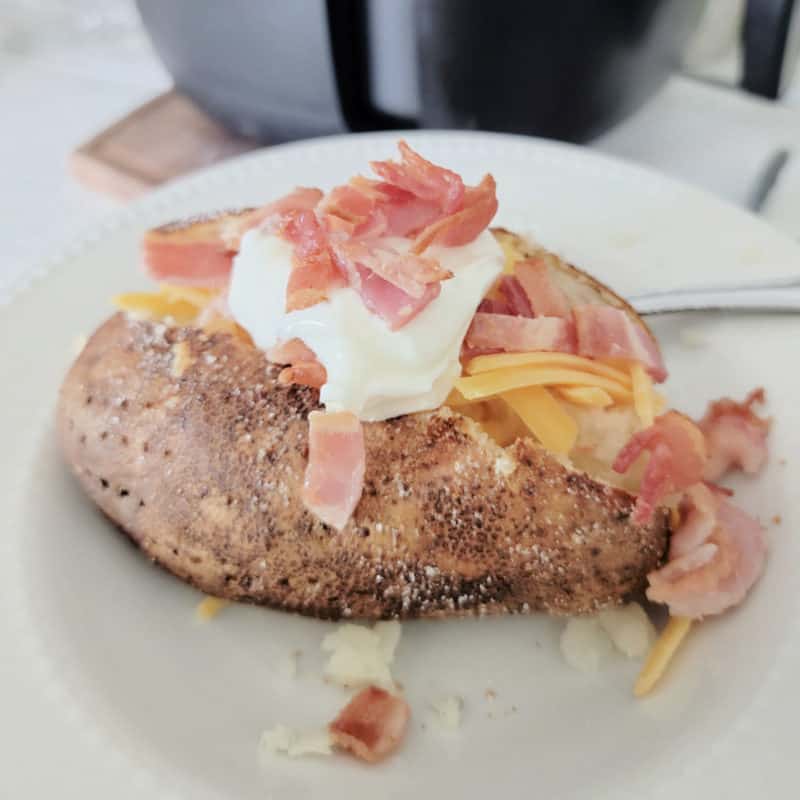 Baked potatoes are one of the most stress-free and customizable appetizers you can make in your kitchen, as all you need to do is prep the potatoes and decide what toppings go on them. The air fryer lets you prepare a few without heating the whole house!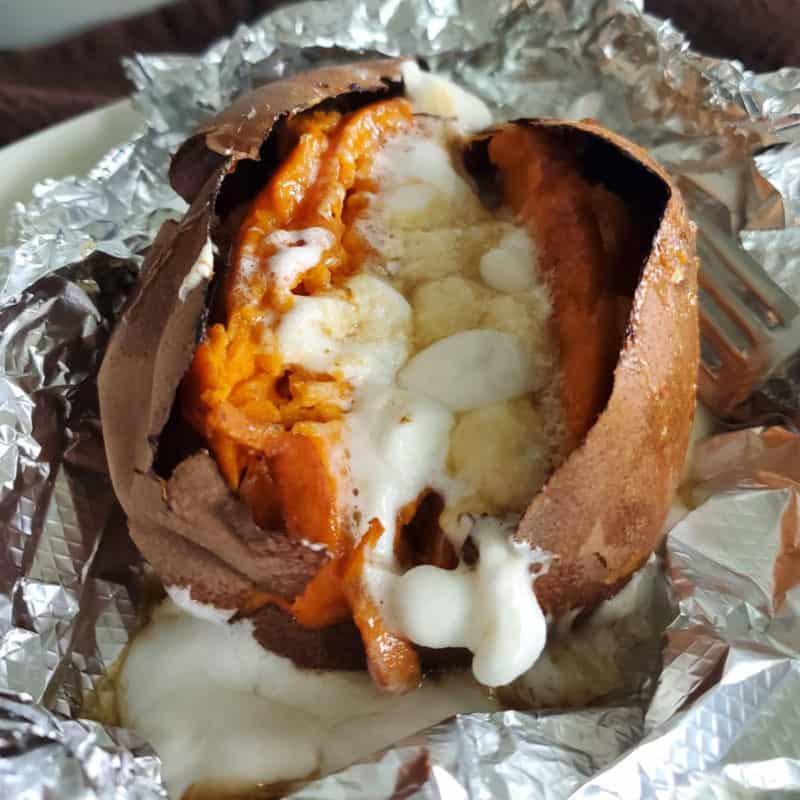 Baked sweet potatoes are a fantastic alternative to the standard baked potato when you're still craving a potato but want something a little sweeter. We deck ours with marshmallows, brown sugar, honey, and homemade Texas Roadhouse Butter for a restaurant-style treat at home.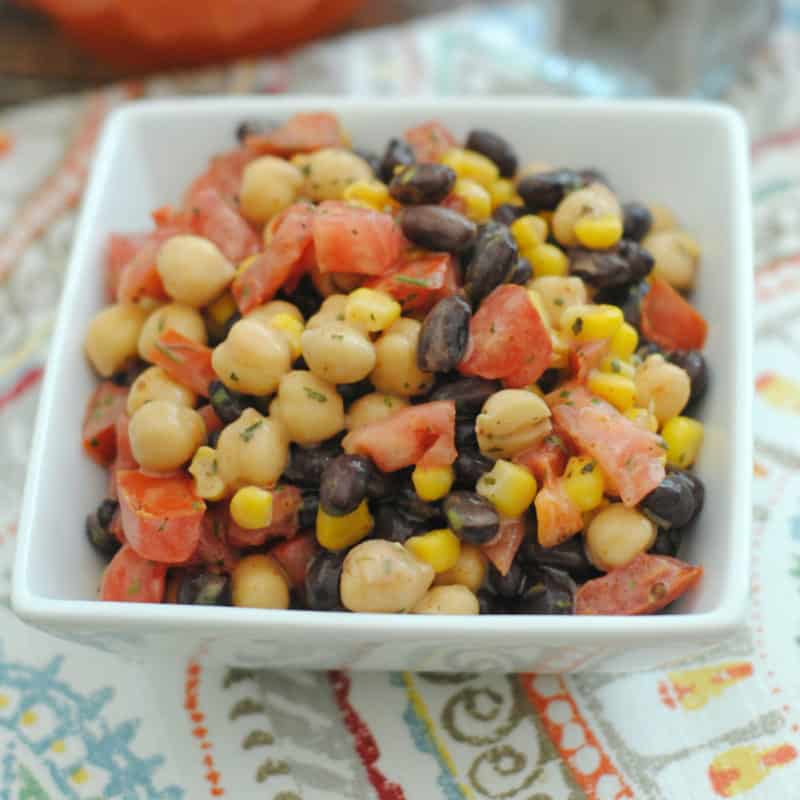 This refreshing and flavorful salad is not only a diversion from the typical lettuce and tomato salad but also has four different types of vegetables! Serve it with our CrockPot Chicken Chili for a complete southwestern-inspired meal from home, where a bowl of chili is the star.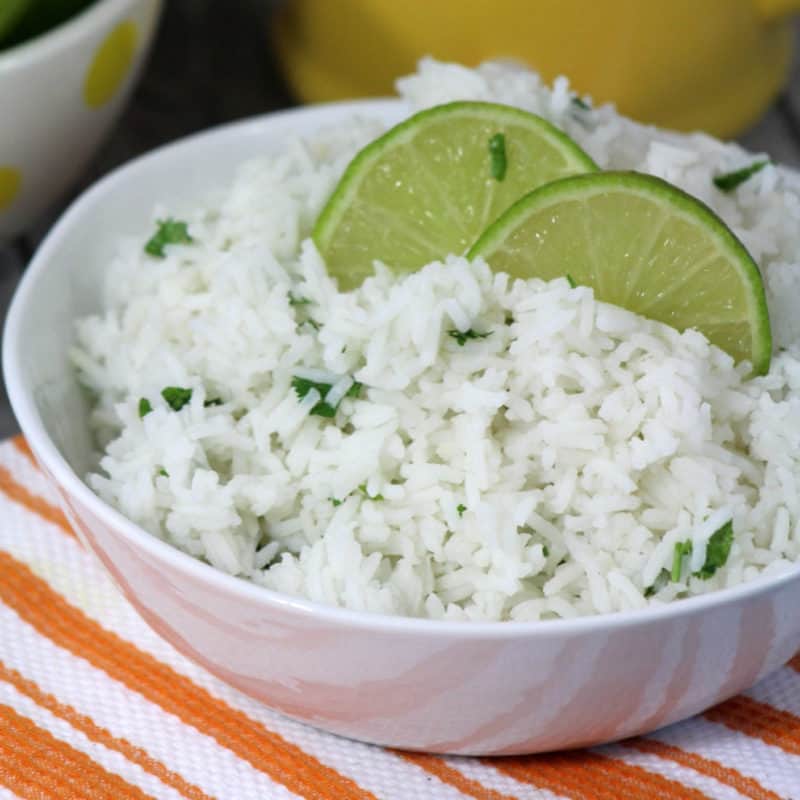 It's no secret that we love making homemade versions of our favorite foods! This Cilantro Lime Rice is our copycat version of the rice our favorite local Mexican joint serves whenever we order from them.
Jazz up white rice with the great flavors of cilantro and lime.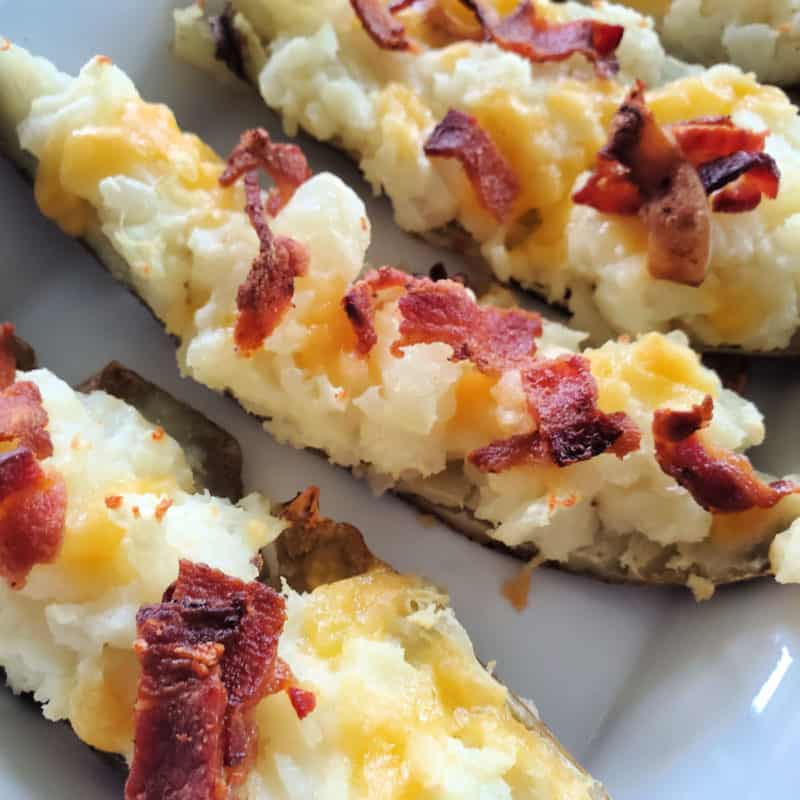 After discovering how easy it is to make this appetizer, I may never order loaded potato skins at a restaurant again. I switch between seasoning them with ranch dressing mix and garlic powder, depending on who's eating and what I have a taste for that day. This recipe is also air fryer-friendly!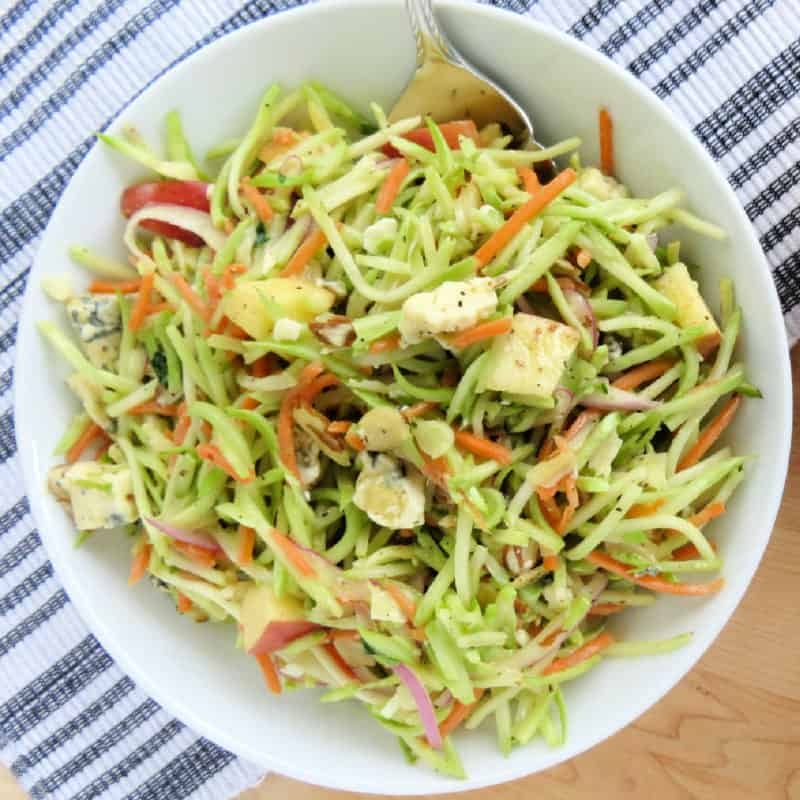 Fresh and crunchy coleslaw is a classic chili side dish for how it contrasts against a hearty bowl of chili. In our take, we replace the cabbage with broccoli and carrot stalks and the creamy dressing with a homemade dressing made from honey, apple cider, and Dijon-mayo for a slaw to remember!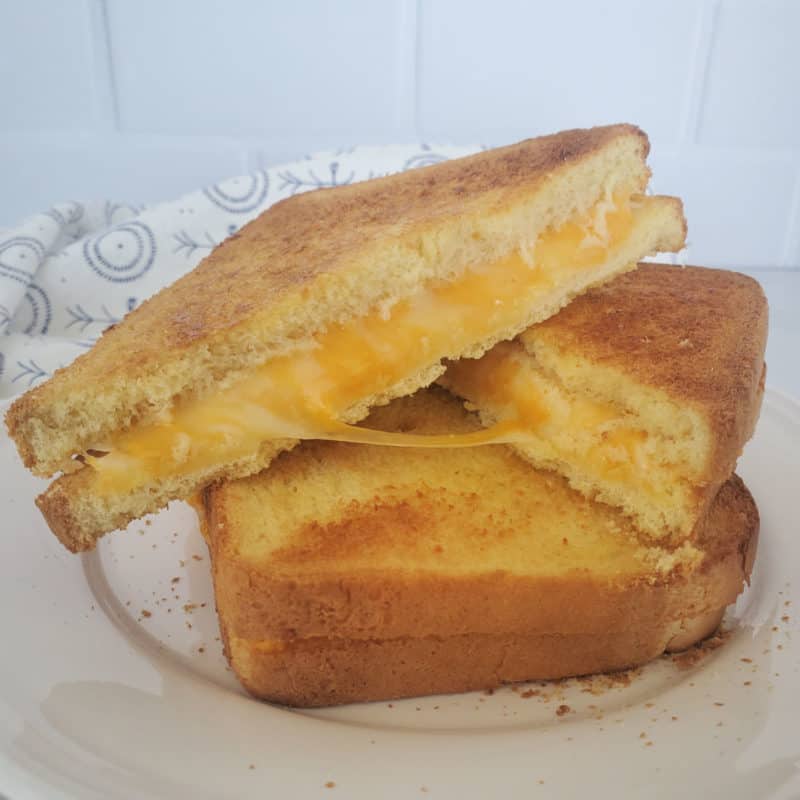 Can you believe a simple grilled cheese costs $10 or more from a restaurant? We love making this gooey combination of bread slices and cheese in the air fryer and being able to use as many fillings as we want, all while saving a little cash.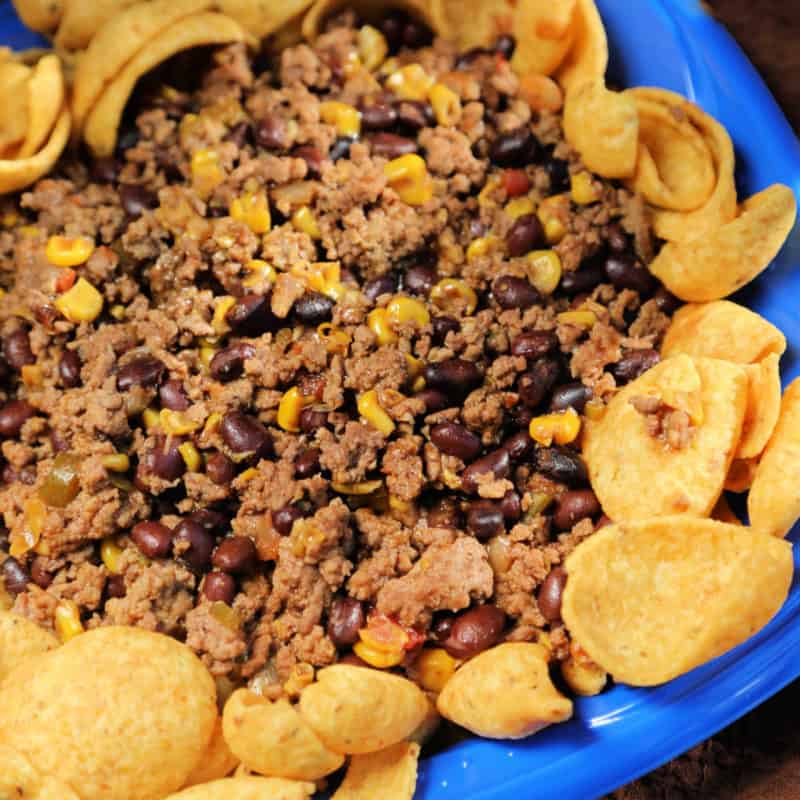 We like to think of this appetizer as a reconstructed version of Frito Pie that we've heard is big in Texas. You can use the Fritos it comes with to alternate between your chili and the chili in this dish to savor all the chili goodness!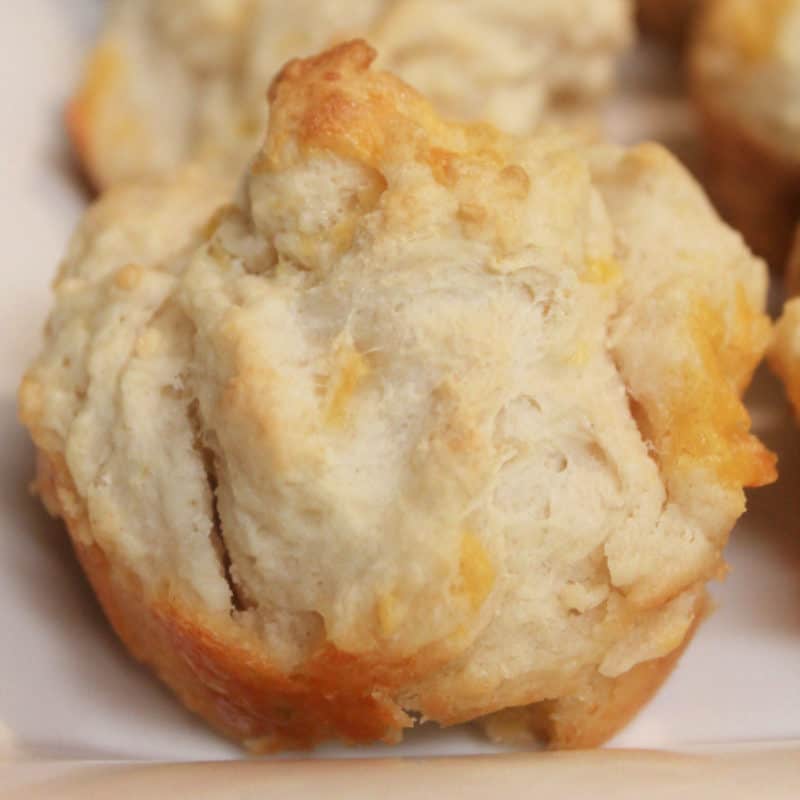 I still remember when this recipe jumped out at me from the pages of a Southern Living magazine, so when I came across these cheesy and garlicky muffins, I knew I had to recreate them in my kitchen. These savory muffins are a solid bread-based side for chili night.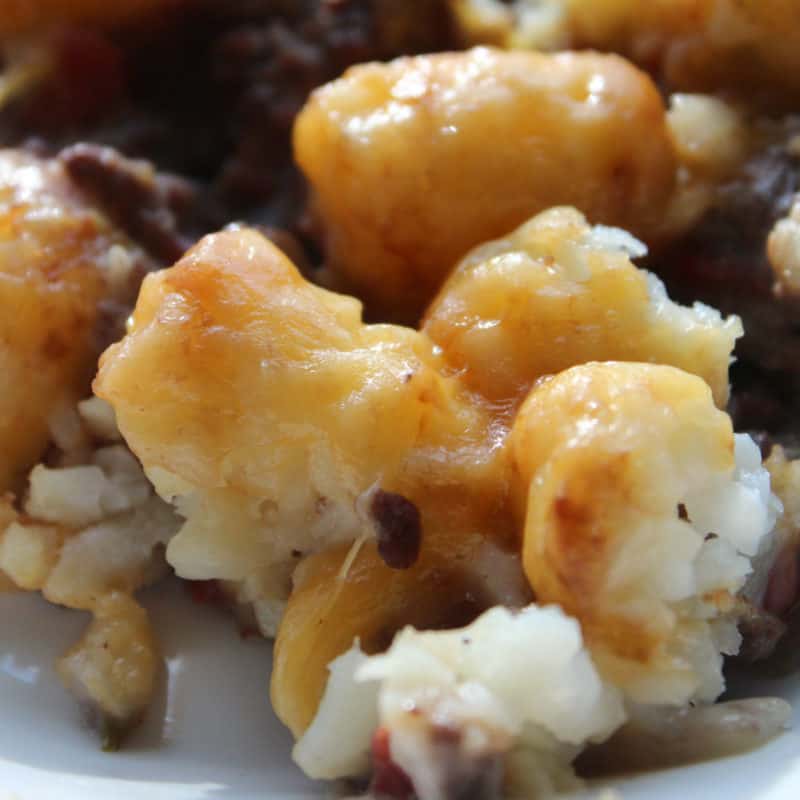 Are you someone who skips the French fries and jumps straight to tater tots at any chance that it's on the menu? If so, this loaded tater tot casserole filled with hamburger meat, cheddar cheese, Rotel diced tomatoes, and green chilies is for you!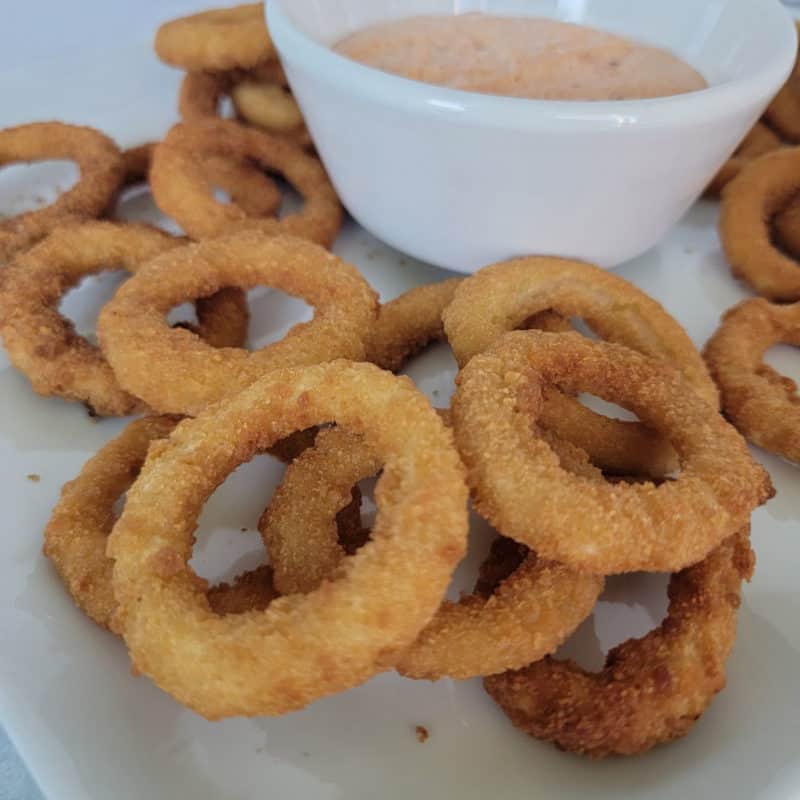 We won't admit how many times we've made these onion rings since discovering they were another fast food favorite we could make at home with the air fryer. Serve them with our Copycat Outback Bloomin' Onion Sauce if you especially enjoy this pungent vegetable.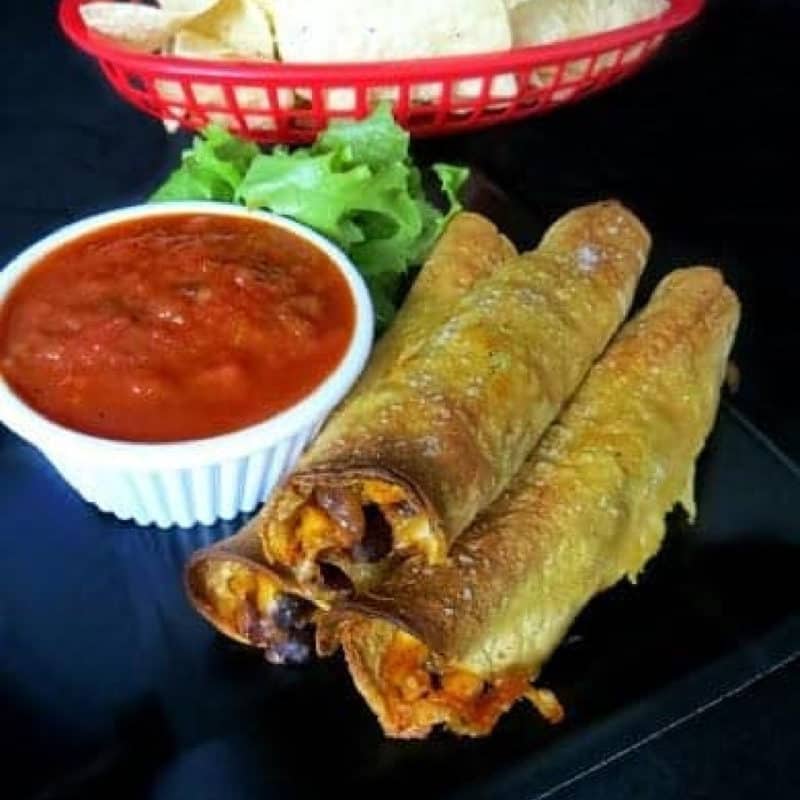 As a vegetarian of over twenty years, it's always important to me to offer delicious options to meat-free eaters. These homemade, vegetarian-friendly taquitos always disappear at our tailgating parties during football season.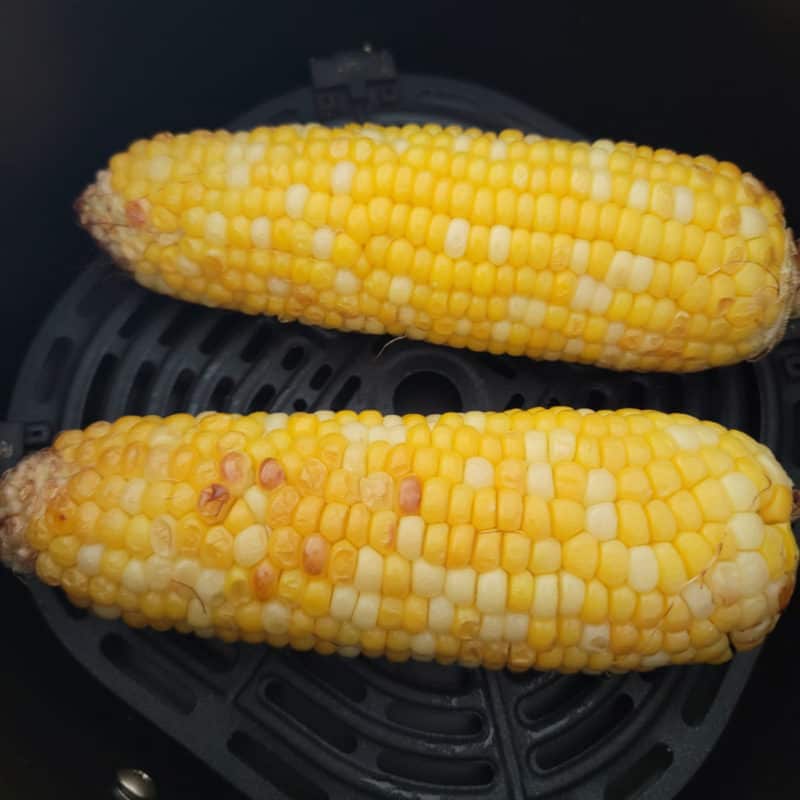 This simple guide to corn on the cob uses your air fryer instead of a grill to ensure you can make this veggie side dish for dinners and barbecues any day of the year, rain or shine. We used Trader Joe's Everything but the Elote Seasoning Blend for Mexican-style corn, but you can easily use any seasoning blend that goes with your bowl of chili.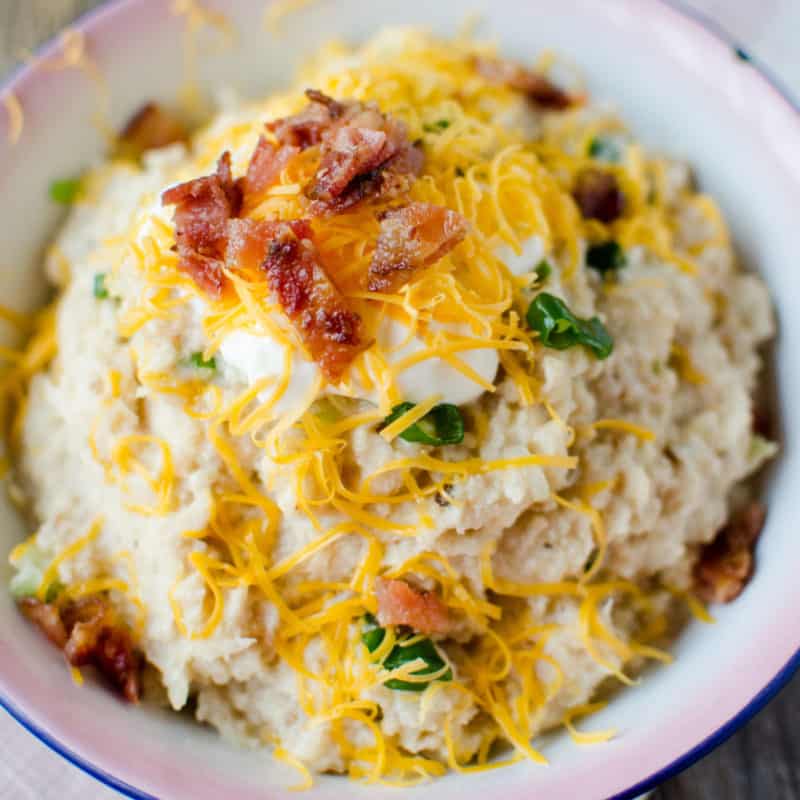 Cauliflower is a nutrient-dense veggie full of vitamin C, fiber, and even phytochemicals known to fight some cancers. This health-conscious alternative has so much loaded mashed potato flavor that you'll hardly miss the extra carbs, giving you room for that second helping of chili you may have been contemplating.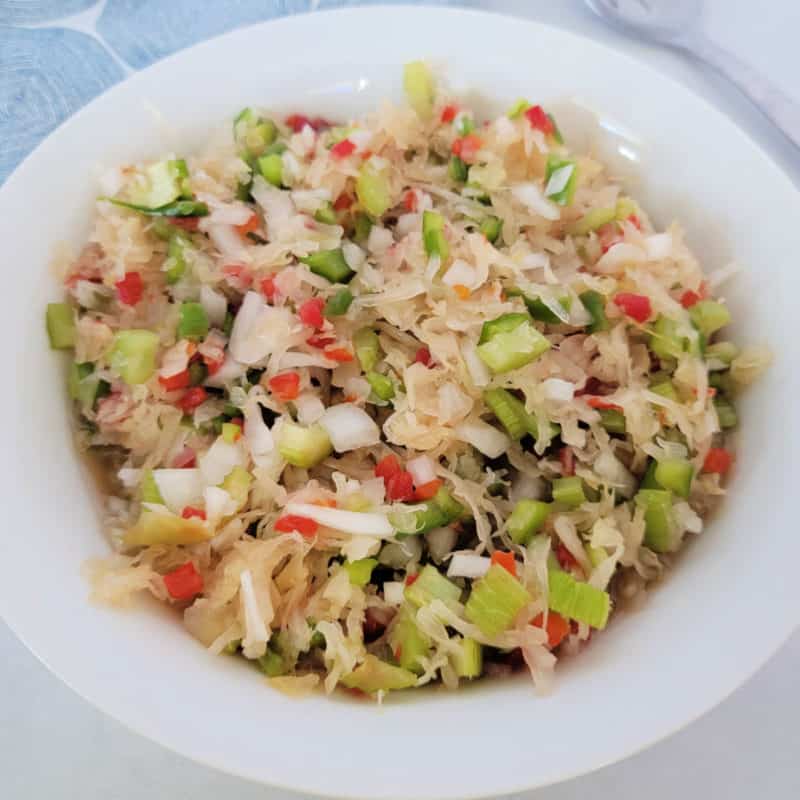 We love enjoying this flavor-packed make-ahead salad as a side dish for summer barbecues or a yummy topping for hot dogs and sausages. It's an Oktoberfest must-have in our household! We used a 14-ounce can of sauerkraut, but you can easily make it with fresh sauerkraut.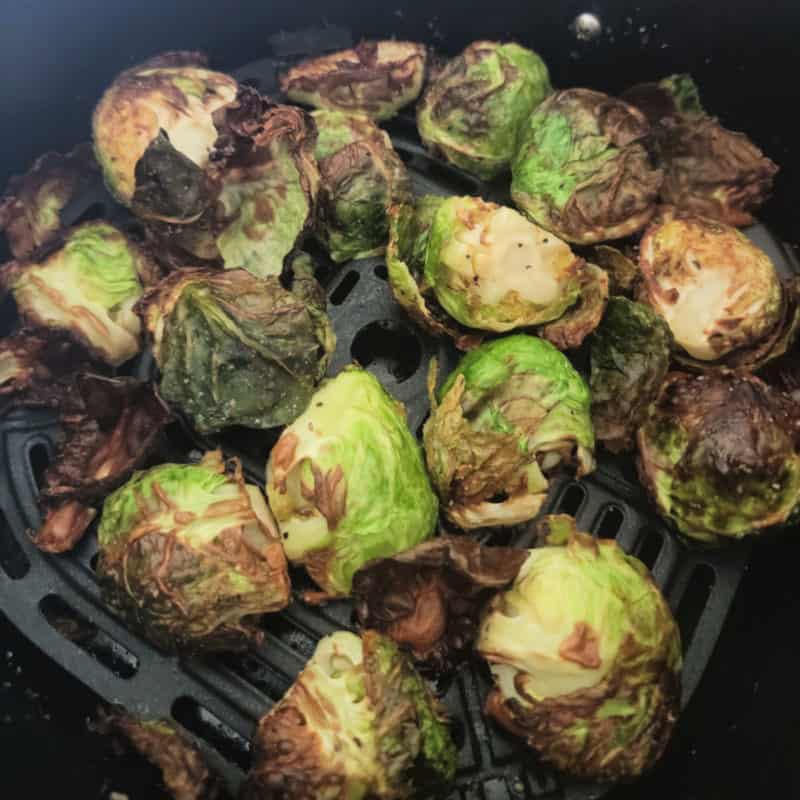 Whether you love or hate them, the air fryer makes it easy to make perfect Brussels sprout halves topped with anything your heart desires and your chili night menu calls for.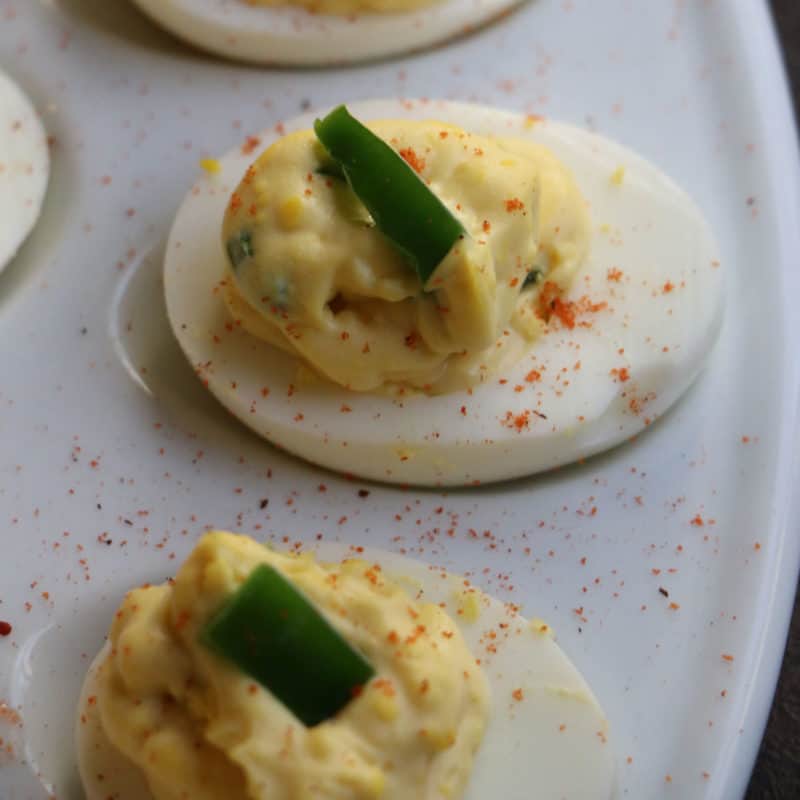 These Spicy Deviled Eggs are the perfect appetizer for a spicy bowl of chili, and they're way easier to make than you think!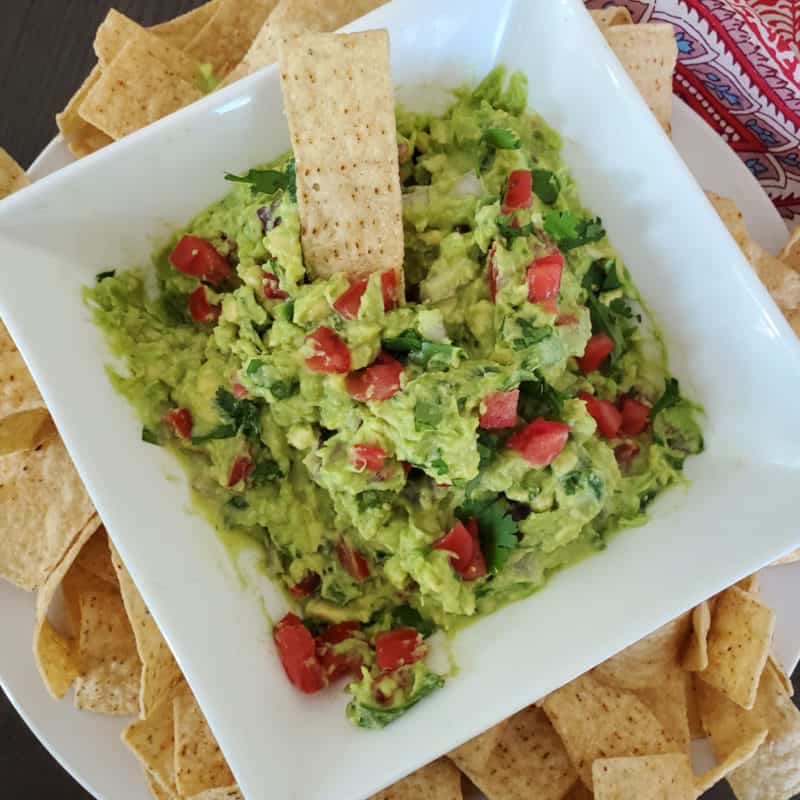 Much like zesty lime pairs naturally with tequila, the tequila in this boozy guacamole adds a noticeable flavor boost that'll quickly turn this recipe into an appetizer favorite.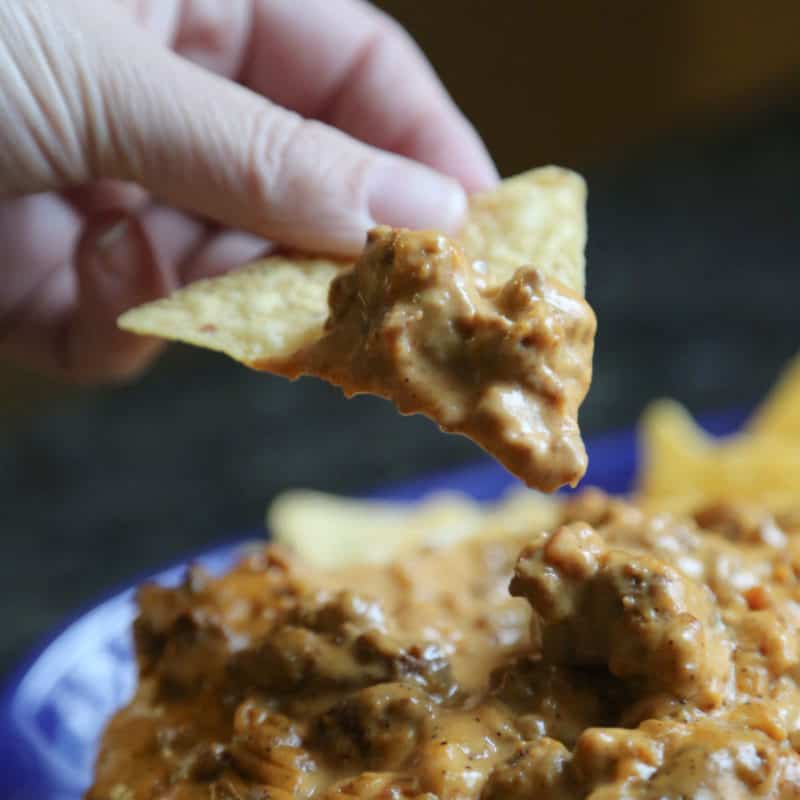 Grab a bag of tortilla chips and dive into this meaty queso dip made entirely in your slow cooker! You can leave the CrockPot on "warm" for up to two hours to make it easy for guests to grab extra portions throughout the evening.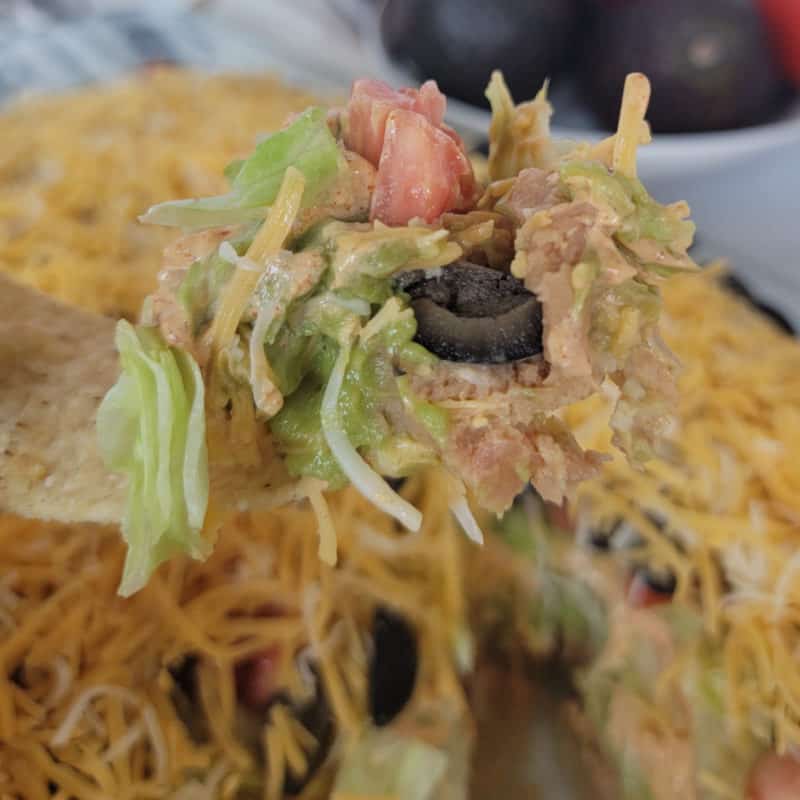 We like to think of this layered taco dip as a fresher, more veggie-forward take on classic taco dip. It looks fantastic served in a clear trifle bowl that shows all the layers.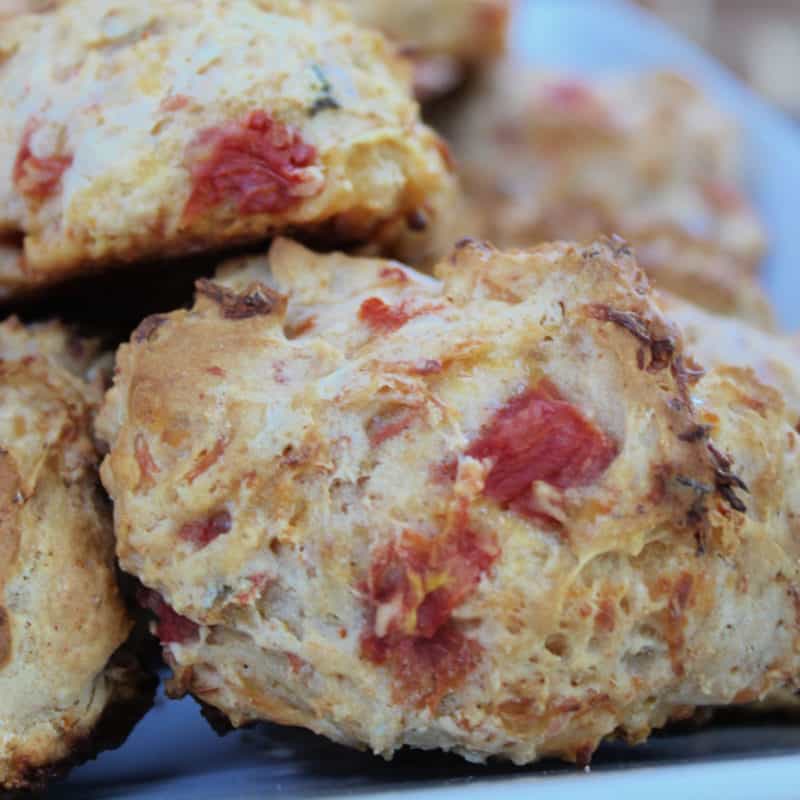 I made these biscuits with a kick for my husband, my favorite spice lover, and they never last long in our household. With options in mild, medium, and hot, Rotel makes it easy to customize the heat level to your tolerance. They would be a flavor-packed bread to pair with a spicy bowl of chili!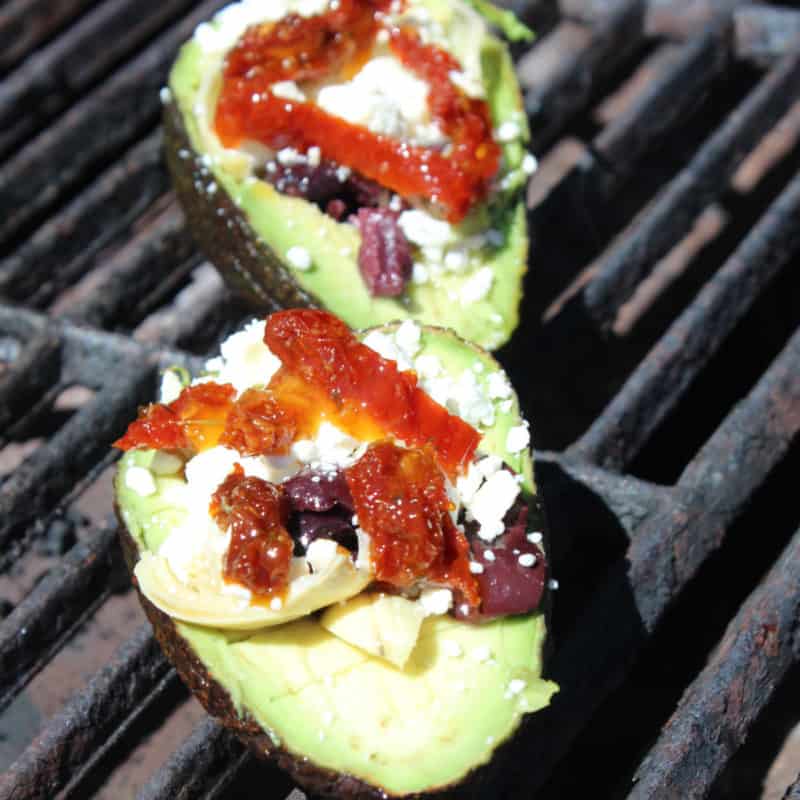 These grilled avocados may have resulted from a random grilling experiment, but they became a fantastic summertime barbecue dish we love serving every season! You can easily adjust the toppings to your chili bowl ingredients.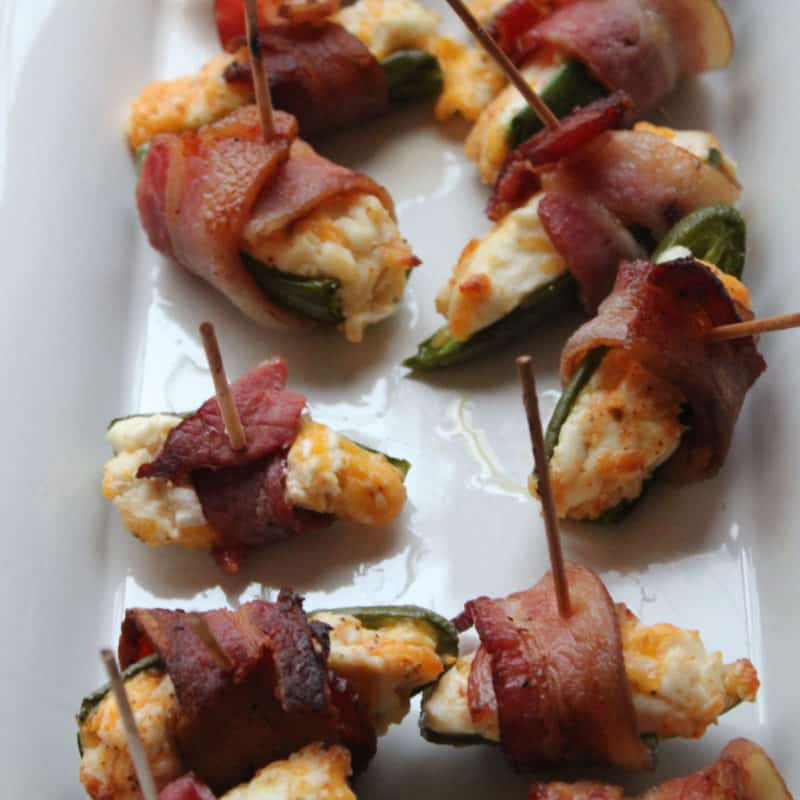 This spicy pub food favorite is also one of our favorites to prepare for tailgating parties we host during football season. We like to make a big batch since they disappear so quickly.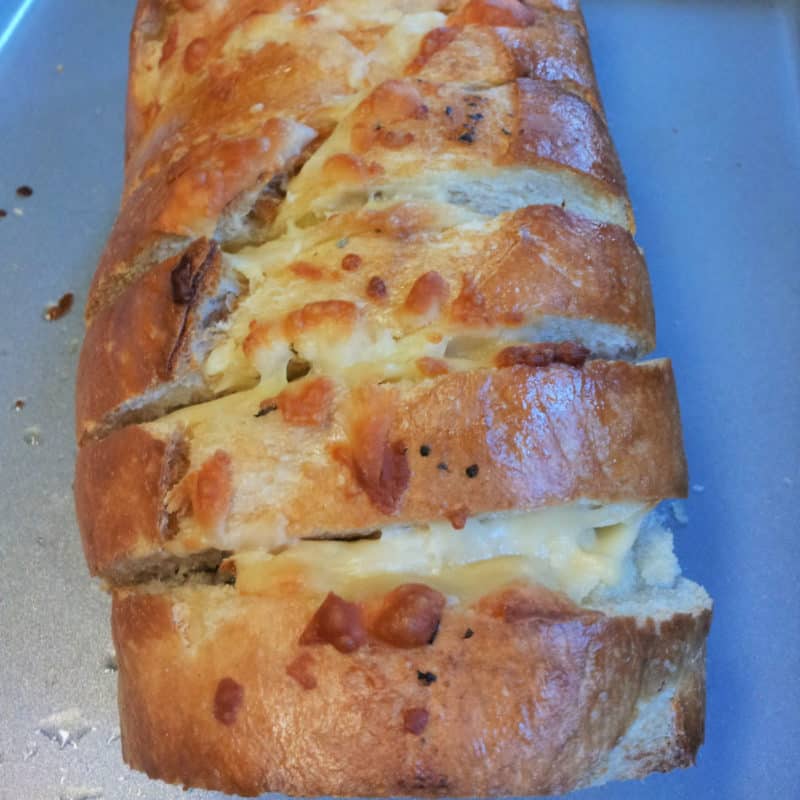 With melty Parmesan and mozzarella cheese baked into each pull-apart slice, this garlic bread lives up to its name of being epic and cheesy!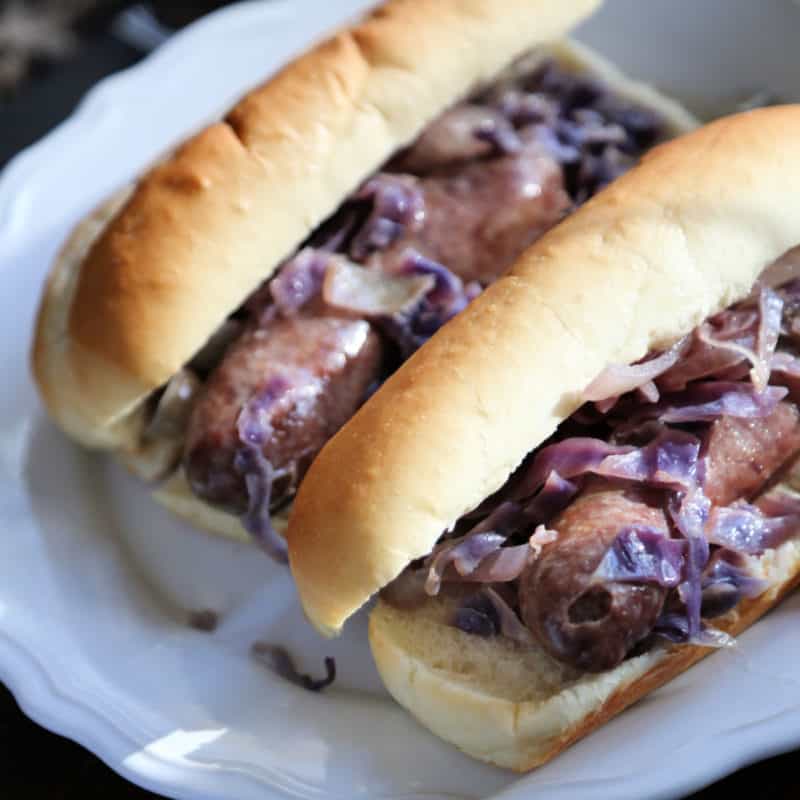 Do you love beer and want to make a chili-based meal out of it to warm you up during the fall and winter months? Pair these slow cooker beer brats with our Slow Cooker Beer Chili and 3-Ingredient Beer Bread for a beer-iffic meal.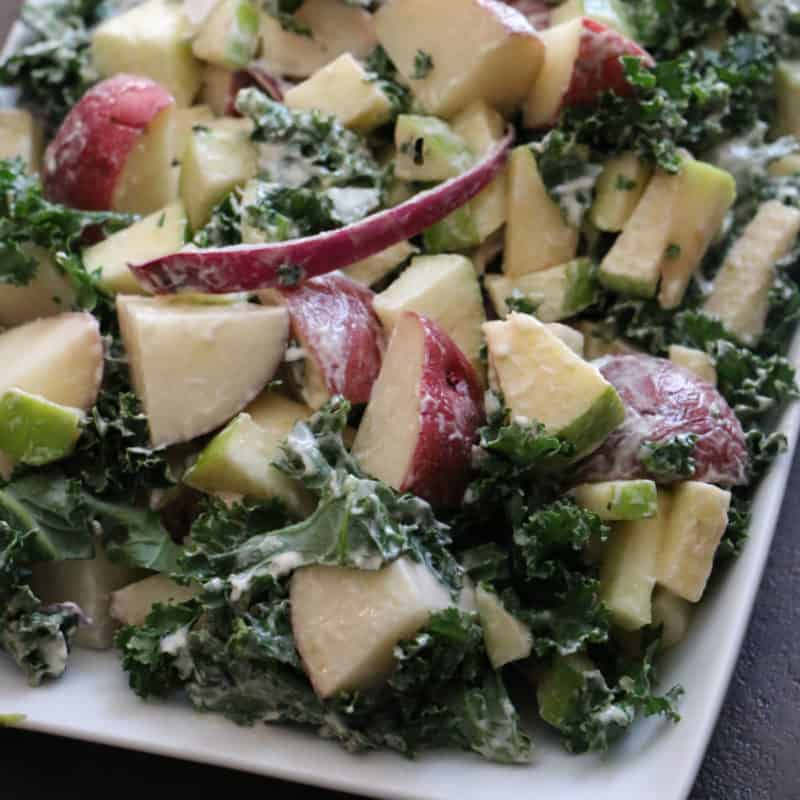 This take on classic potato salad adds kale and apples to the mix for a cafe-worthy salad that's just as pretty to look at as it is delightful to eat! As with other cold salads, this one tastes best the longer it rests in your fridge; we keep it refrigerated for at least four hours before serving.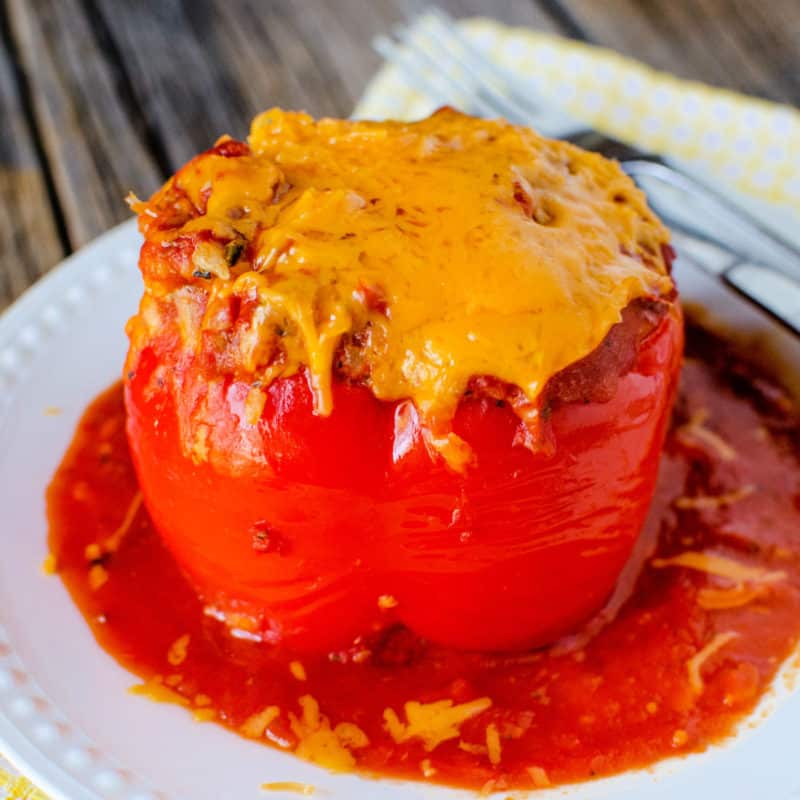 Tender stuffed peppers are a delicious vessel for cheesy ground beef and rice in this slow cooker recipe that can be a flavorful, veggie-based addition to a bowl of chili. The protein in this recipe is adaptable; swap the beef with ground turkey if you don't eat red meat, and meatless veggie crumbles if you want to make it vegetarian.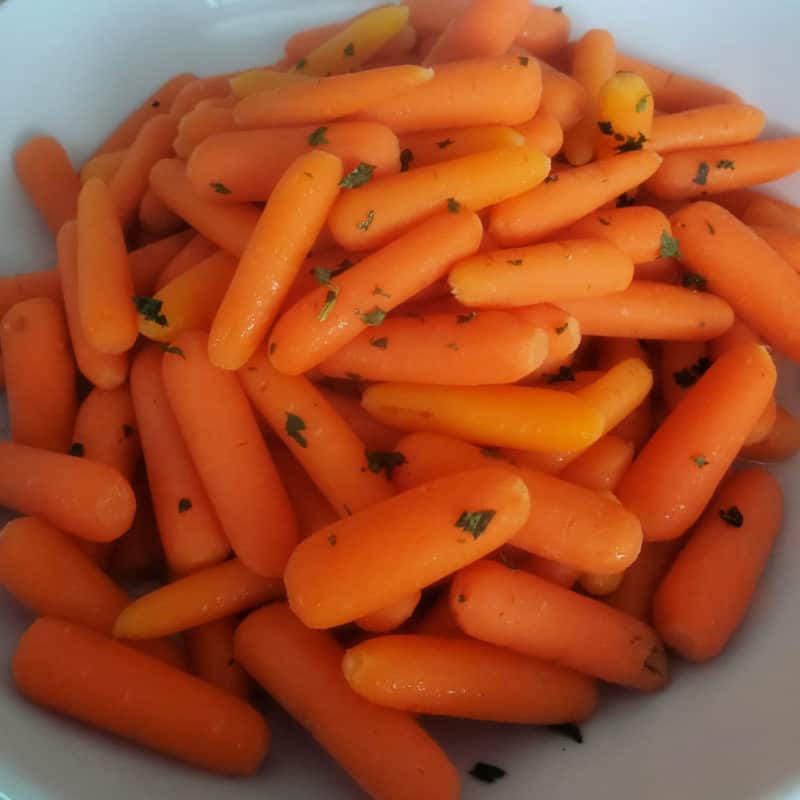 We love how easy these Cracker Barrel carrots are to make! They pair perfect with a great bowl of chili.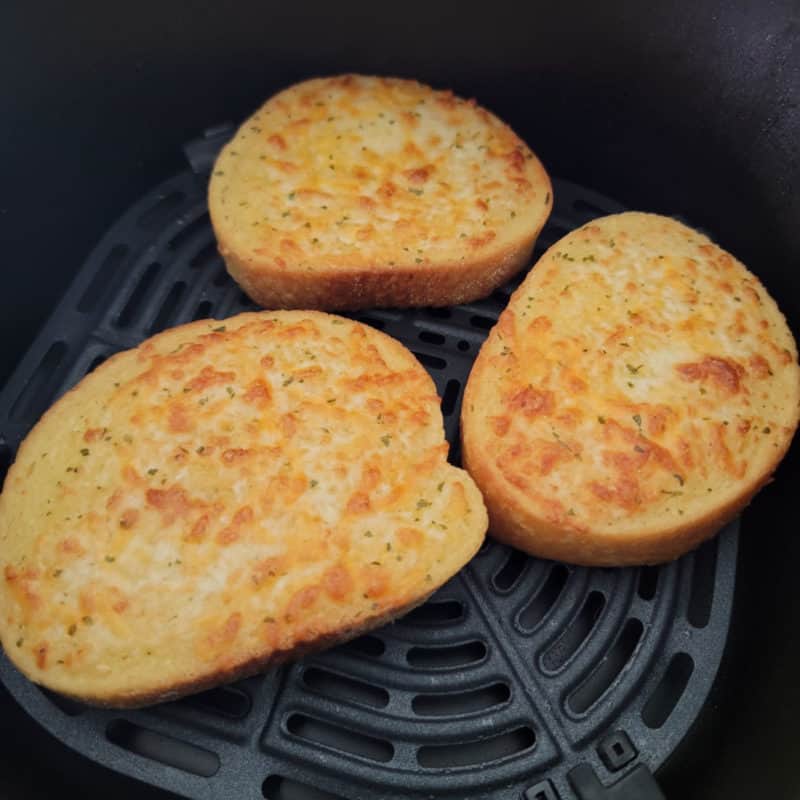 Have you wondered how to make Texas Toast in your air fryer? It takes less than 10 minutes to cook frozen Texas Toast in the air fryer and have it come out golden brown, crunchy, and oh-so-delicious!
Great Recipe Collections
Celery Recipes - Are you wondering what to make with the celery that has been in your fridge? These are our favorite recipes with celery in them.
Banana Recipes - Check out our favorite banana recipes for using ripe bananas and dried bananas.
Rotel Recipes - From Rotel Dip to chicken spaghetti with Rotel and Rotel Cheese Dip this collection of Rotel recipes include all the very best. Appetizers, Main Dishes, and even bread taste better with a bit of Rotel!
Easy Dump Cake Recipes - Easy Dump Cake Recipes, including crockpot dump cakes and oven-based dump cakes! These are the perfect potluck and holiday desserts.
Bisquick Recipes - Easy Bisquick Recipes! Everything from breakfast to snacks, to comfort food, and more! All of these recipes with Bisquick are made with simple ingredients and are quick and easy recipes!
Cherry Pie Filling Recipes - These cherry pie filling recipes, which range from Crock Pot favorites to boxed cake mix treats, are made instantly with ruby red cherry pie filling in a can, but they can also be made with any quality pie filling you have.
Do you love recipes? Check out our copycat recipes, dessert recipes, and our CrockPot Recipes.
Follow Tammilee Tips on MSN, Facebook, Instagram, and Pinterest, for all of our recipe posts.