This post brought to you by Libby's. All opinions are 100% mine.
I love cooking with pumpkin and I love my Crock Pot…so what is a girl to do but make Crock Pot Pumpkin Bread!
It just seemed like this recipe was needed in my life this week.
I have been really wanting fresh bread so this Crock Pot Pumpkin Bread recipe was perfect!
I always have at least one Pumpkin Can in our pantry at all times. I love baking with Pumpkin.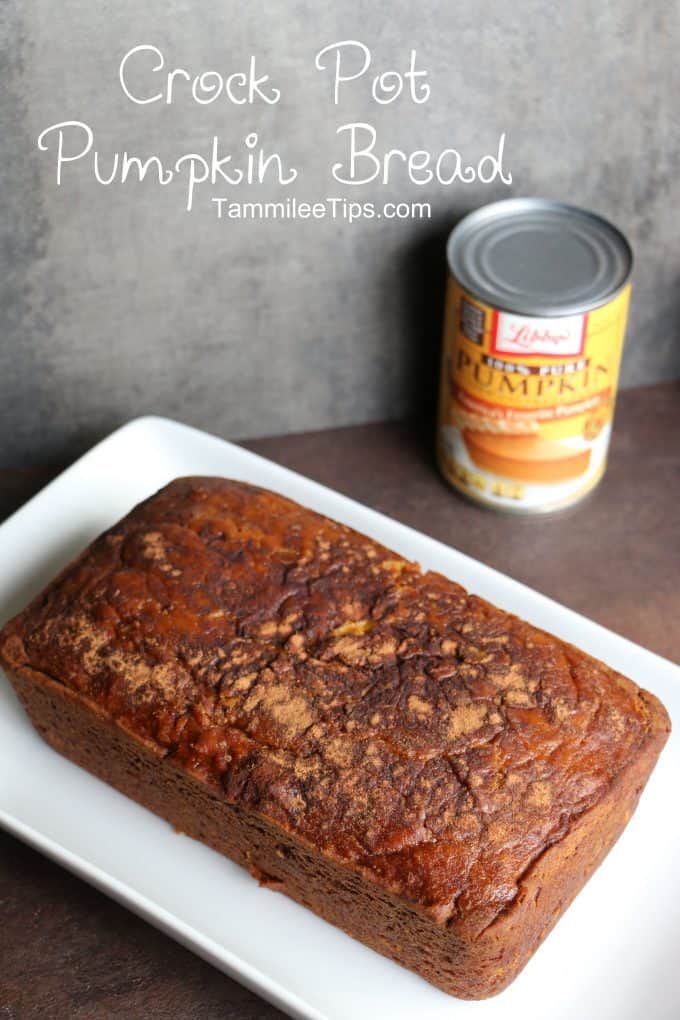 Have you seen our other pumpkin recipes? …