These easy bread recipes come together with pantry staples and show you that you can whip up a loaf or a batch of bread favorites with much less time and effort!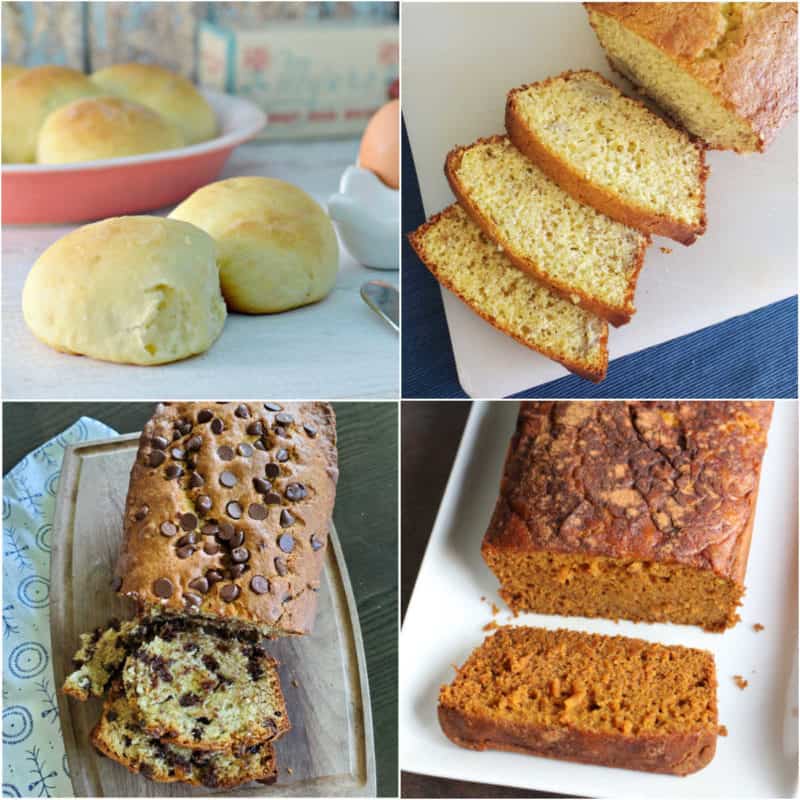 Easy Bread Recipes
Some are scratch-made, while others are semi-homemade and begin with a box of Bisquick or cake mix, giving you plenty of options to fill out your baking to-do list.
Bread baking may make you think of countless hours spent measuring rows of ingredients and laboriously kneading dough.
These easy bread recipes are a combination of homemade bread recipes and quick breads.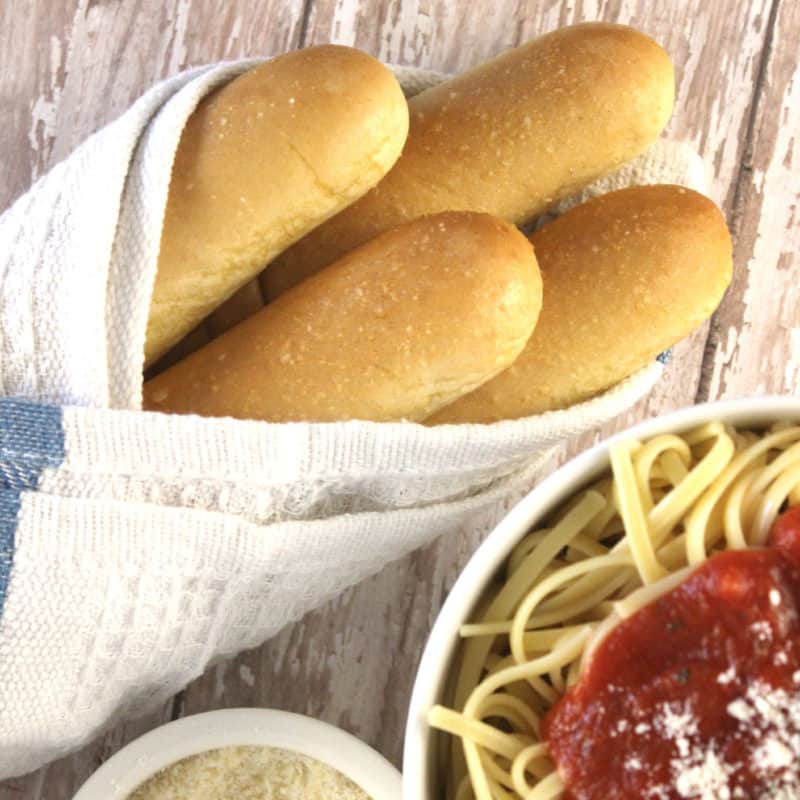 An Olive Garden experience isn't complete without some delicious breadsticks to go with the chain's yummy soups and pasta dishes. With this easy recipe, you can have as many as you care to eat, all without racking up a $50 dinner bill.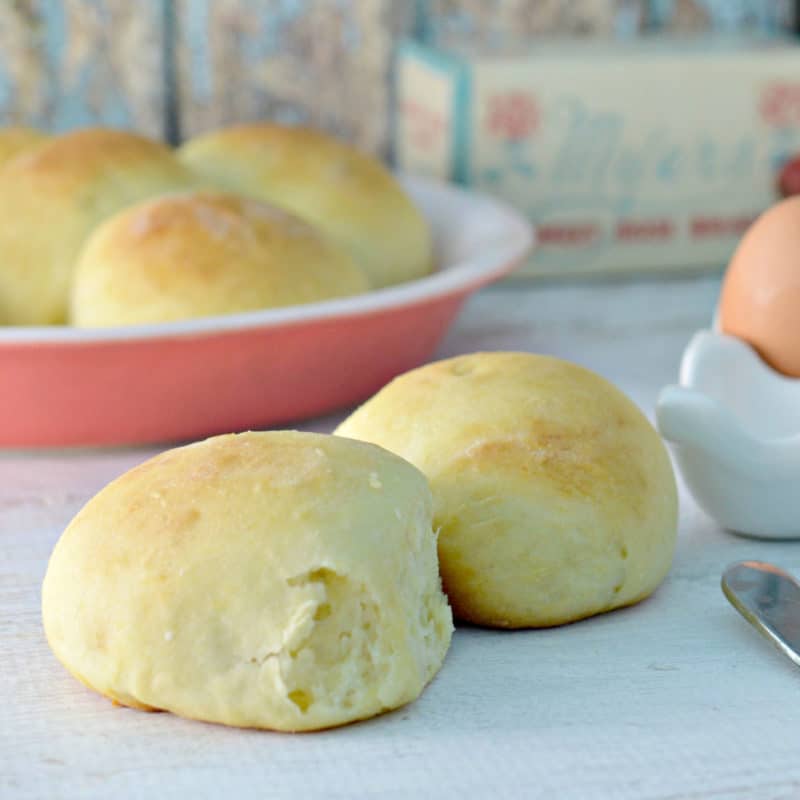 This homemade recipe for Hawaiian sweet rolls makes light and fluffy rolls that make fantastic next-day slider melts! Check out our Funeral Sandwiches or, if you're making these around the holidays, our Cranberry and Leftover Turkey Sliders.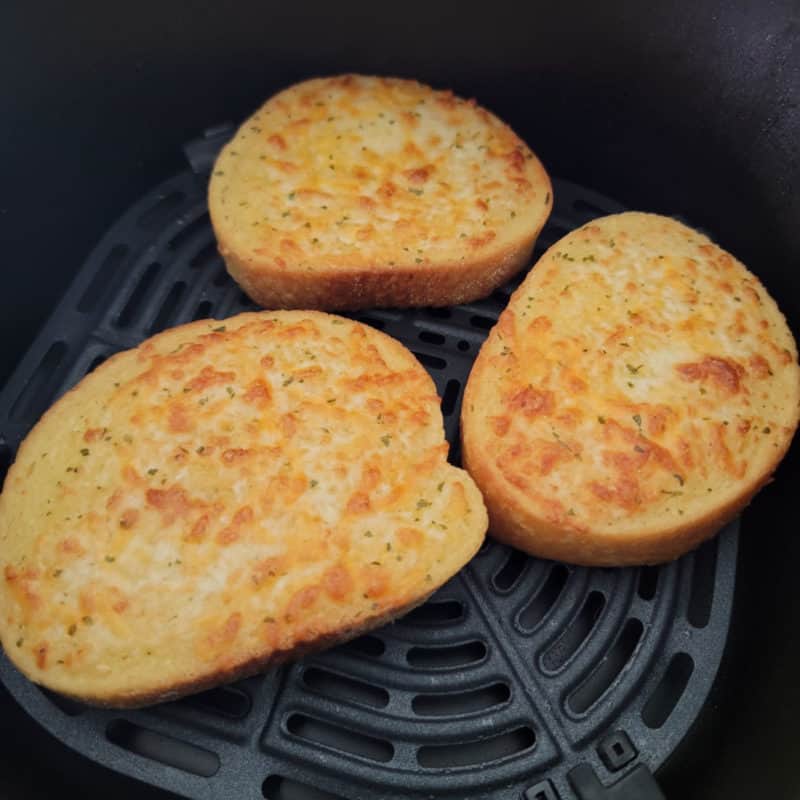 The air fryer has quickly become one of our go-to countertop appliances for its impressive uses in many recipes. This guide shows you how to make perfectly crispy, buttery Texas toast in your air fryer!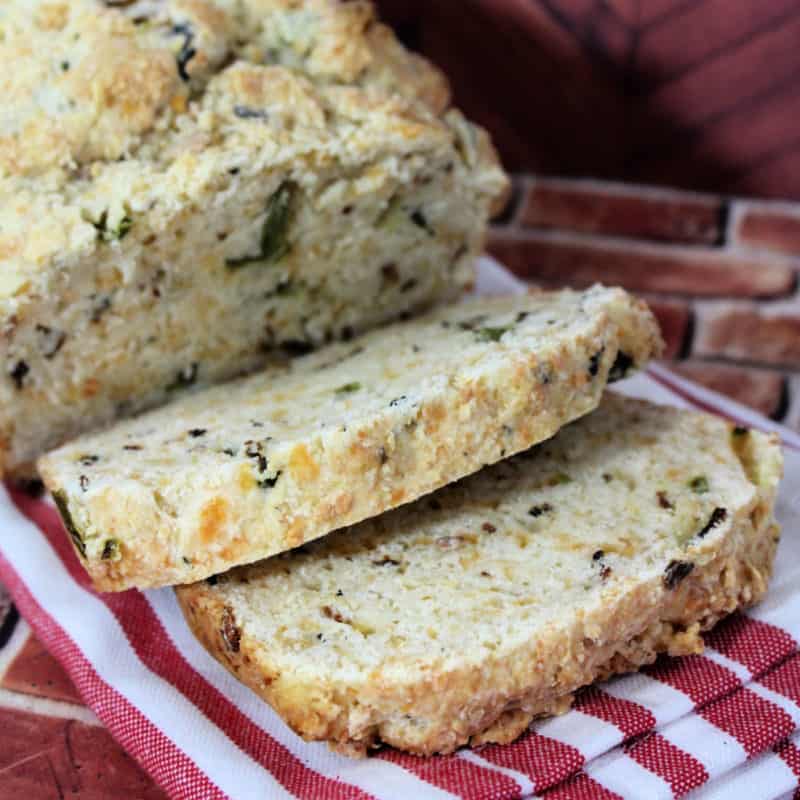 This savory bread is loaded with bacon, cheese, and jalapeños because why not? It would be fantastic with a heaping bowl of chili, like our CrockPot Southwest Chicken Chili.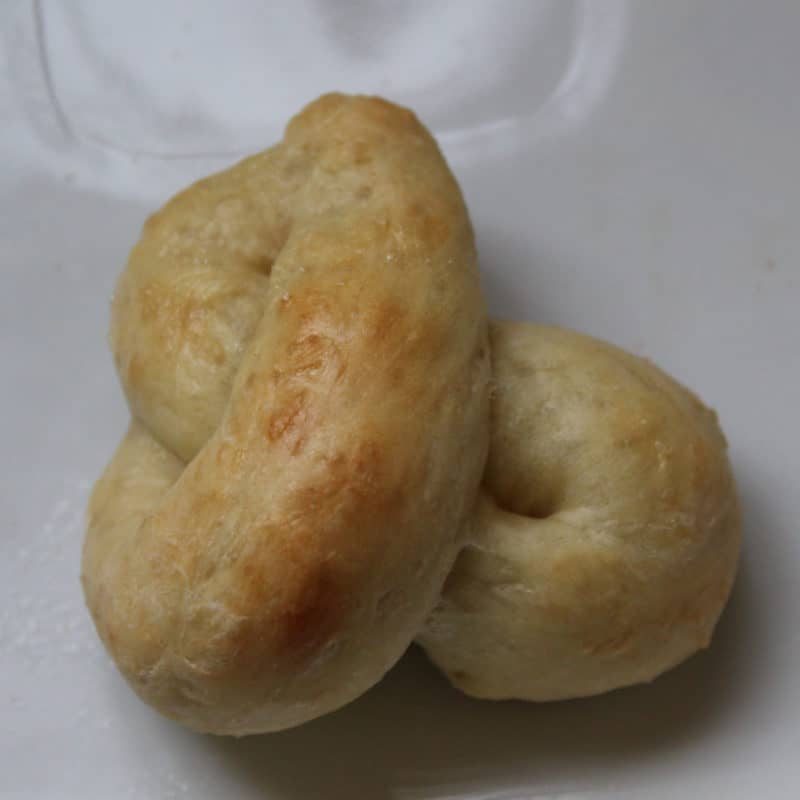 Put this recipe on your list if you're a home baker looking for a fun challenge! The hardest part is forming the knots, but that's all the more reason to admire your handiwork once you take your rolls out of the oven to serve for a St. Patrick's Day feast.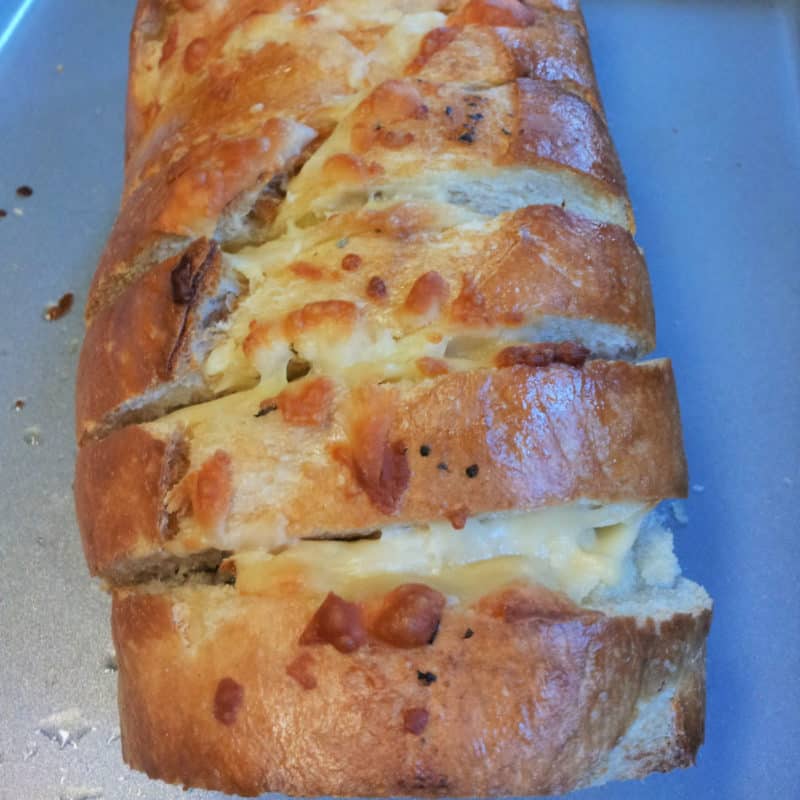 With melty Parmesan and mozzarella cheese baked into each pull-apart slice, this garlic bread is 100 percent epic and cheesy! Don't forget the marinara sauce.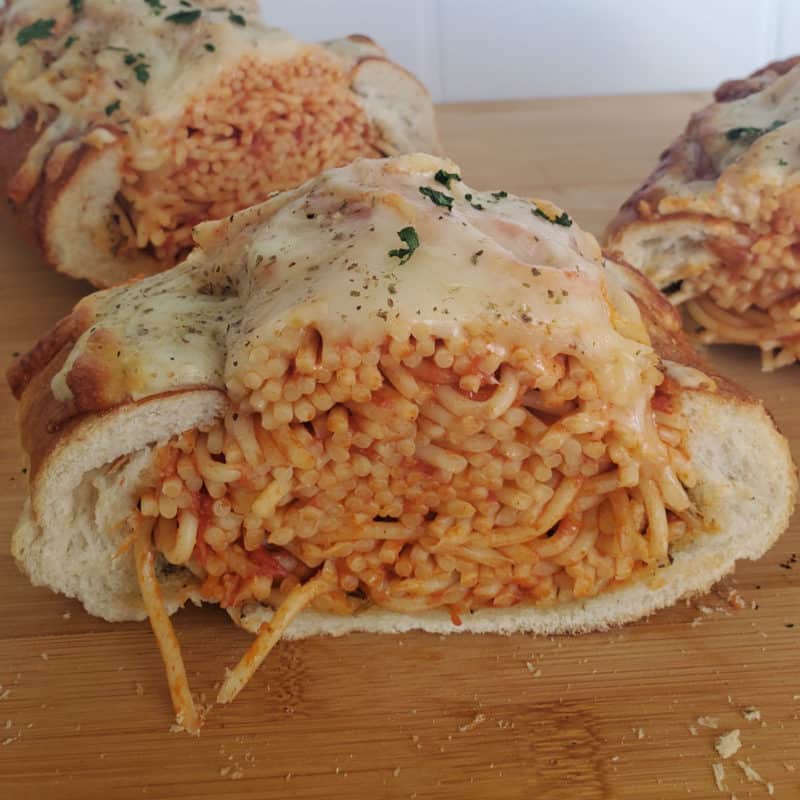 This untraditional comfort food dish features cheesy, beefy, and marinara-coated spaghetti stuffed into a garlic bread boat. It is excellent if you enjoy spaghetti and garlic bread in one bite.
Banana Bread Recipes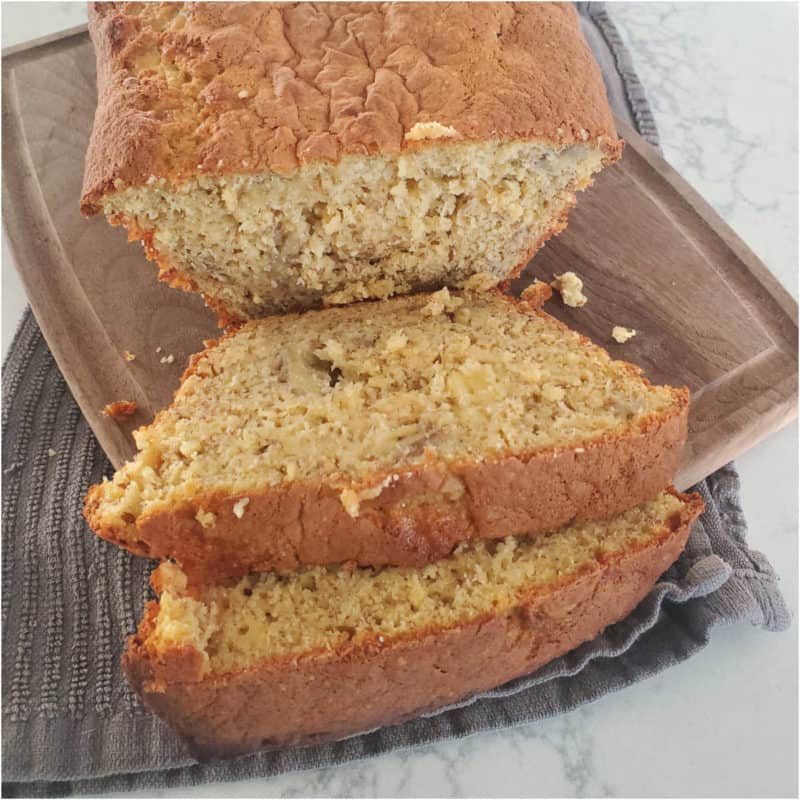 This three-ingredient banana bread is one of the easiest you'll find, and the fact that it requires so few ingredients means you're more likely to have the ingredients in your kitchen when the craving hits.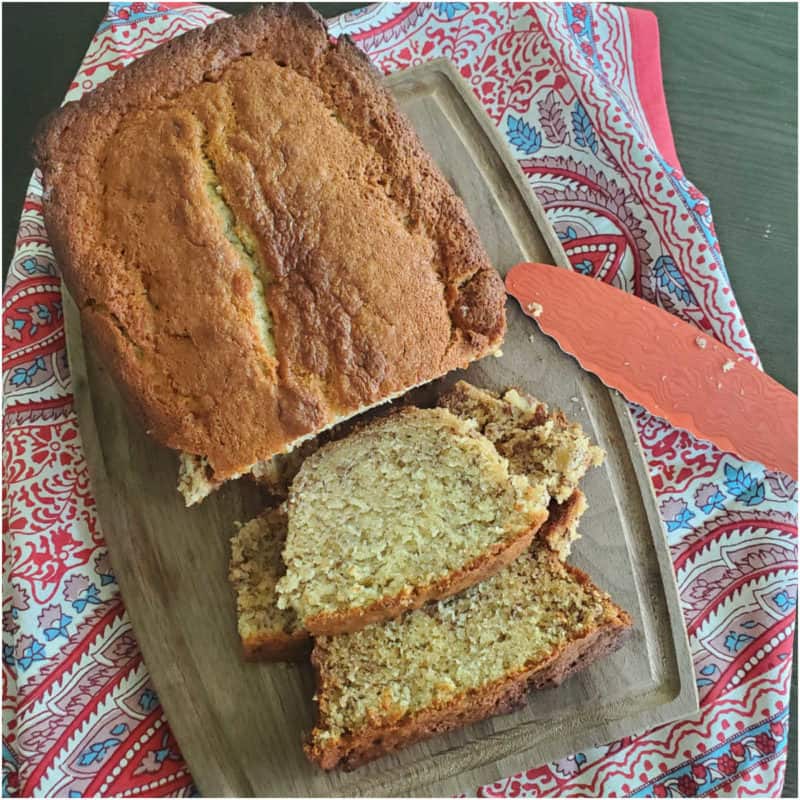 In this recipe, tangy sour cream gives your banana bread loaf a moist, melt-in-your-mouth texture that gives you an extra reason to smile while you enjoy it with your morning coffee.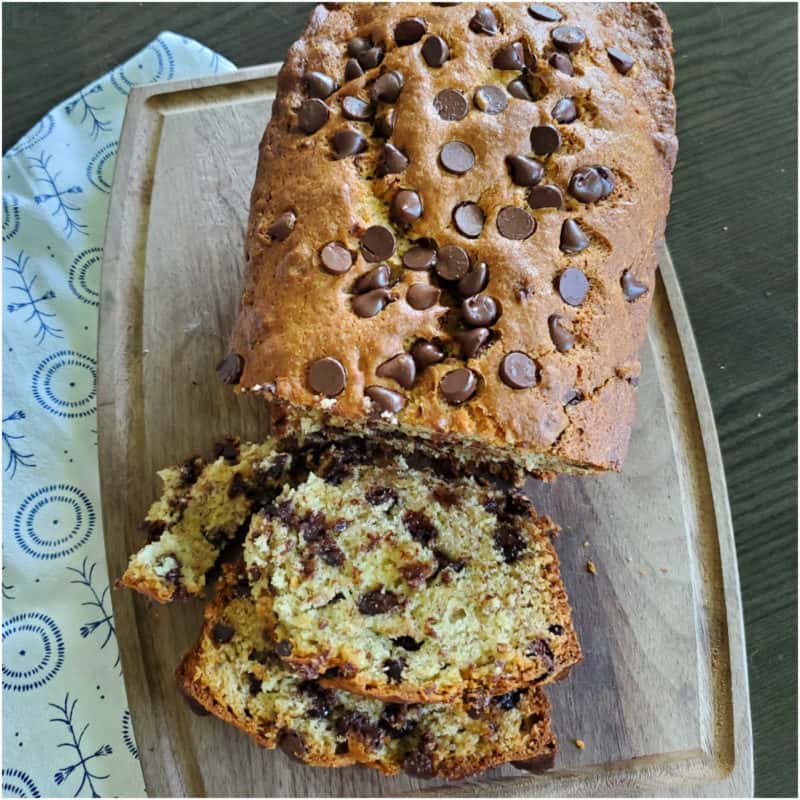 We hand-mix the chocolate chips into the banana bread dough to ensure each slice has all the melty chocolate goodness you crave. We used semi-sweet chocolate chips, but you can use any variety or a blend of flavors.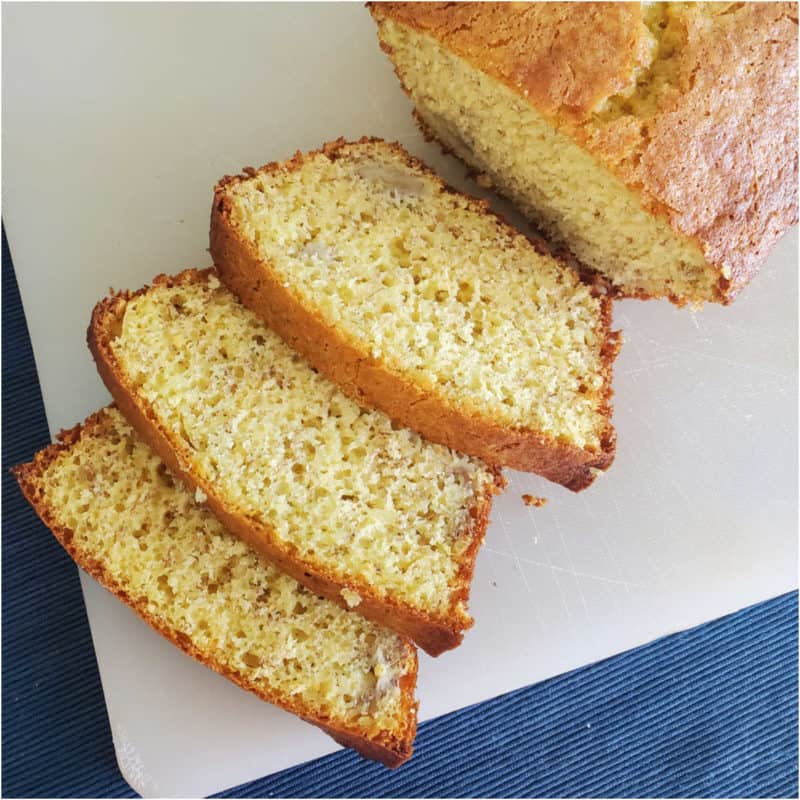 Since this banana bread recipe begins with a box of cake mix, you can make it yours by switching the yellow cake mix with any other flavor you can find at the store! Strawberry, chocolate, or spice cake mix would be fantastic if you want to get creative.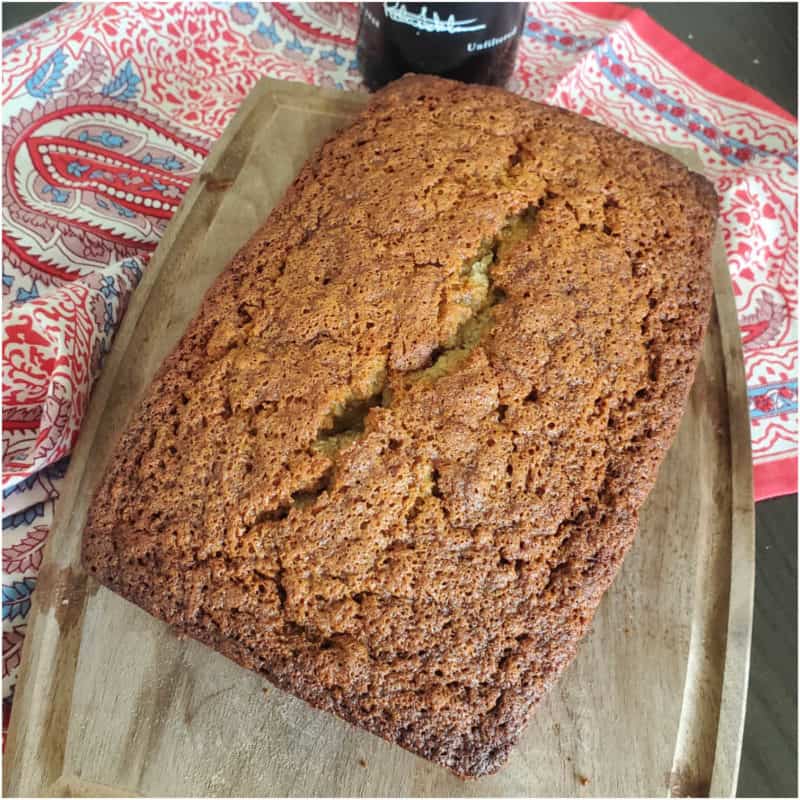 The Tinta Port Wine that gives this banana bread a decadent, unique twist comes from Ficklin Vineyards, a family-owned winery in picturesque Yosemite-area Madera County. Add some chocolate chips if you enjoy wine and chocolate, and add chopped walnuts for crunch.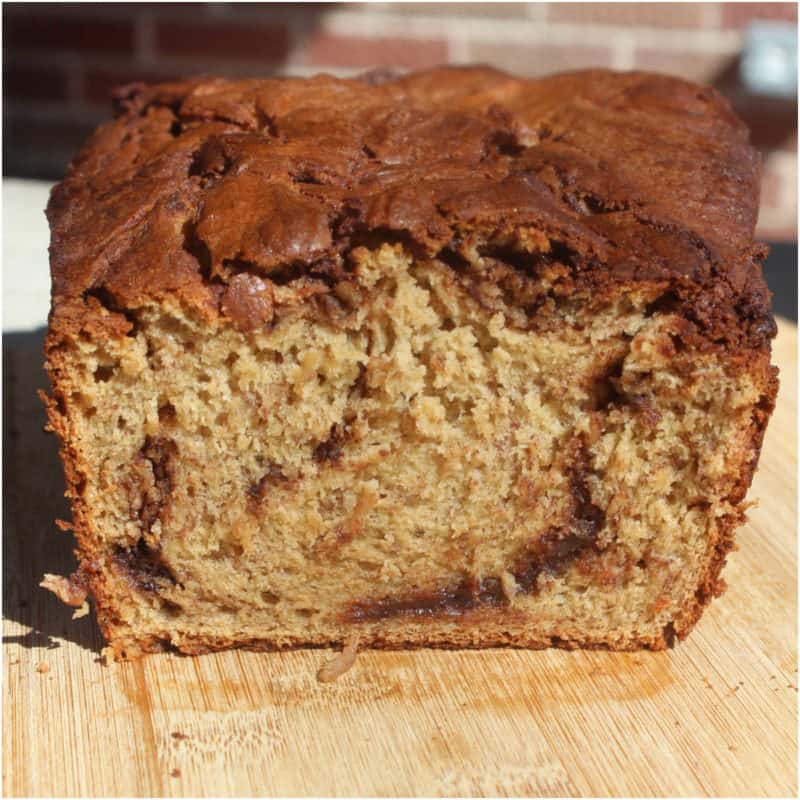 This banana bread features smooth, creamy, and ever-so-chocolatey Nutella swirled into each slice, which is reason alone to love this treat if you are a Nutella freak who likes stockpiling jars in the pantry.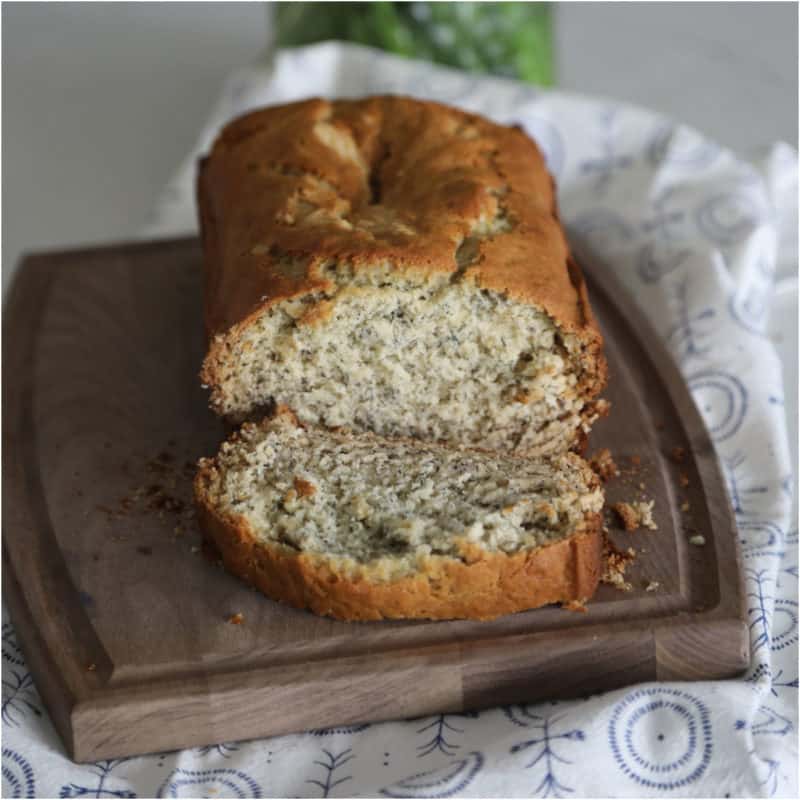 We are known for semi-homemade treats that begin with easy baking mixes such as Bisquick and cake mix, but sometimes it feels good to go back to our roots and make scratch-made goodies, like this 100 percent homemade banana bread.
Beer Bread Recipes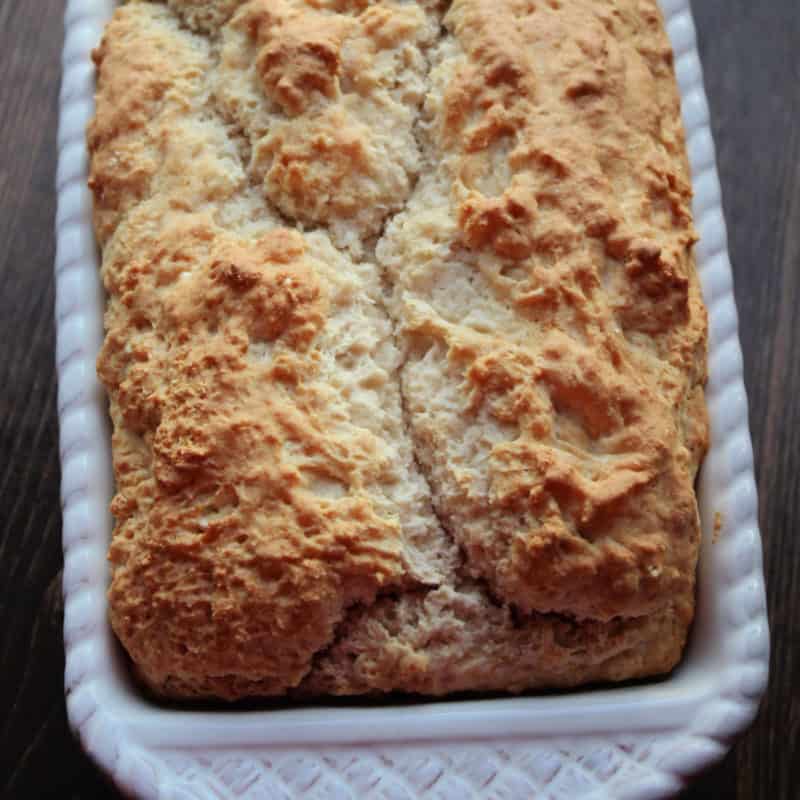 You can make this simple, three-ingredient companion to soups, salads, and chili using any 12-ounce beer lurking in your fridge!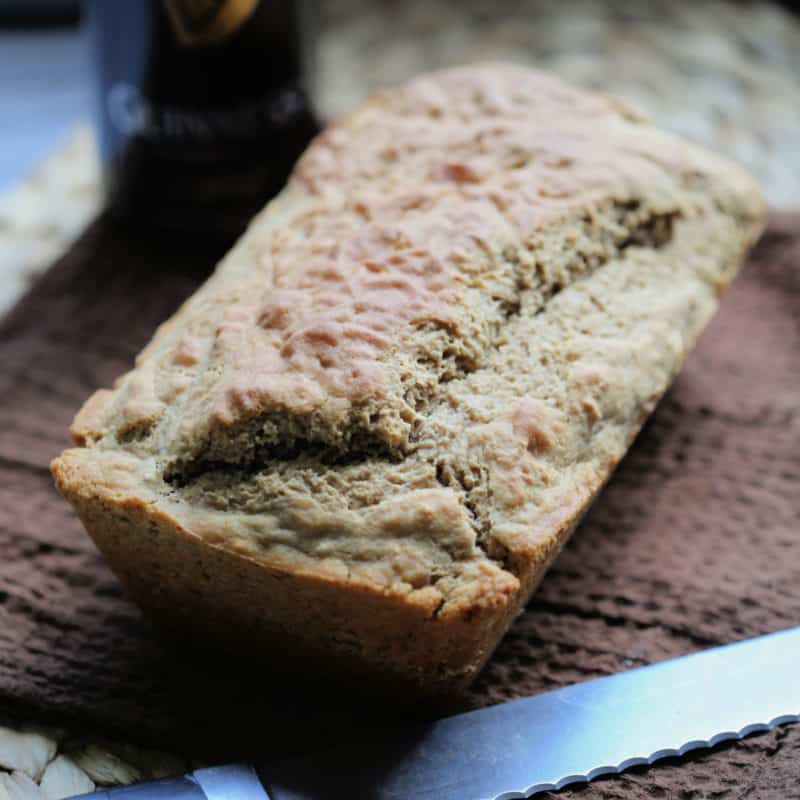 This three-ingredient beer bread uses Guinness, the world's most beloved Irish stout! Buy a six-pack and use it up in our CrockPot Guinness Stew, Guinness Corned Beef, and Guinness Chocolate Cake for a feast that'll have Irish eyes smiling upon you this St. Patrick's Day.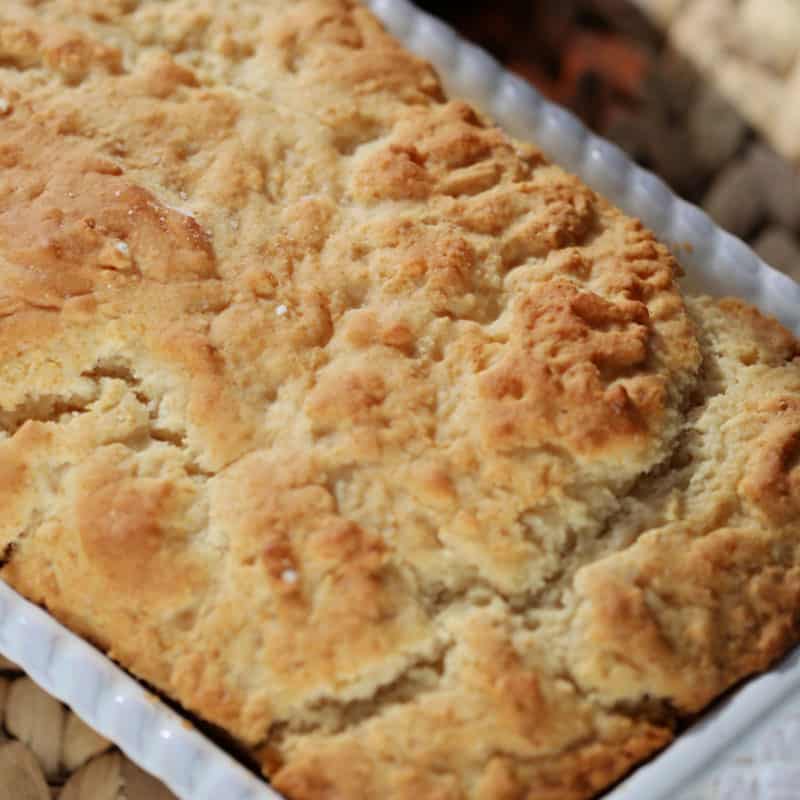 Pair a slice from a freshly baked loaf of this three-ingredient pumpkin beer bread with a generous layer of pumpkin butter for a treat to help you celebrate all things fall and sweater weather.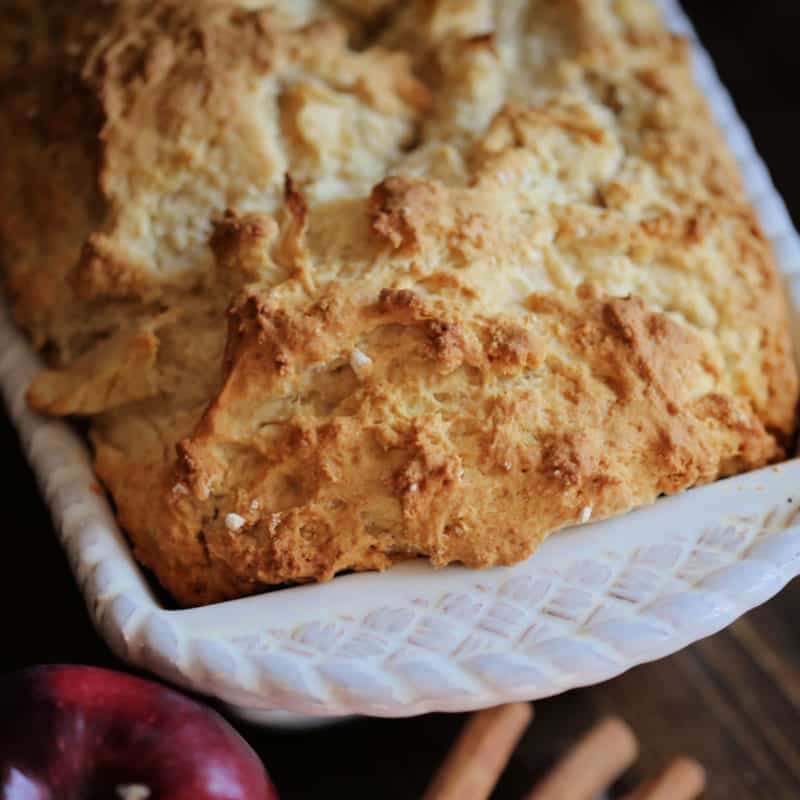 This super-easy apple cider bread gets its flavor from, you guessed it, a bottle of boozy apple cider! We used Angry Orchard since it's readily available at most supermarkets and liquor stores, but use your favorite hard apple cider to add a personal touch.
Biscuit Recipes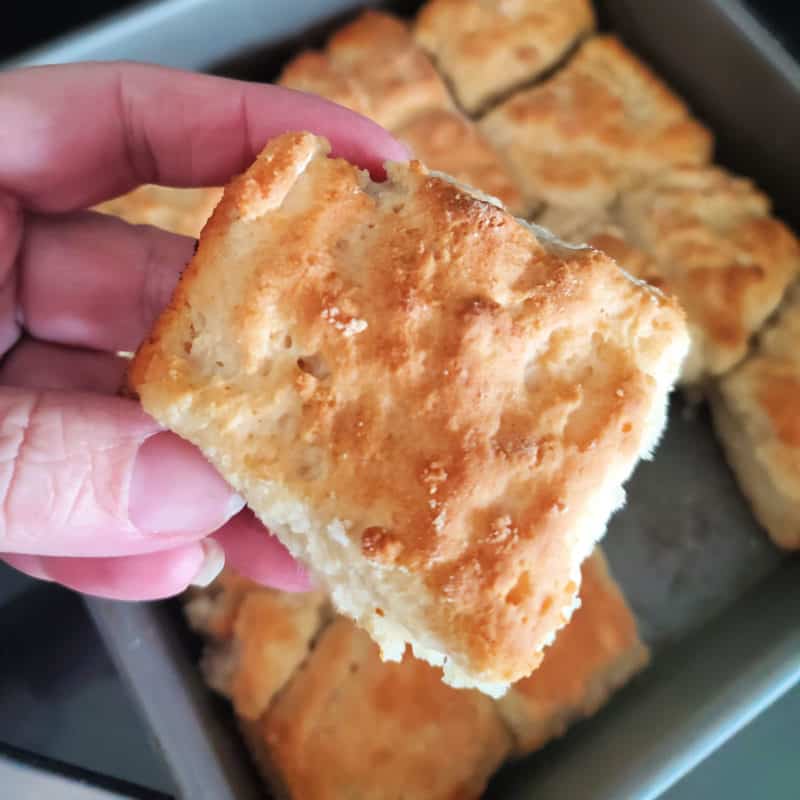 Whether you call them 7-Up Biscuits or Popeye's Biscuits, there's no denying that these four-ingredient biscuits that begin with a box of Bisquick Baking Mix are some of the most buttery that have come out of my home kitchen!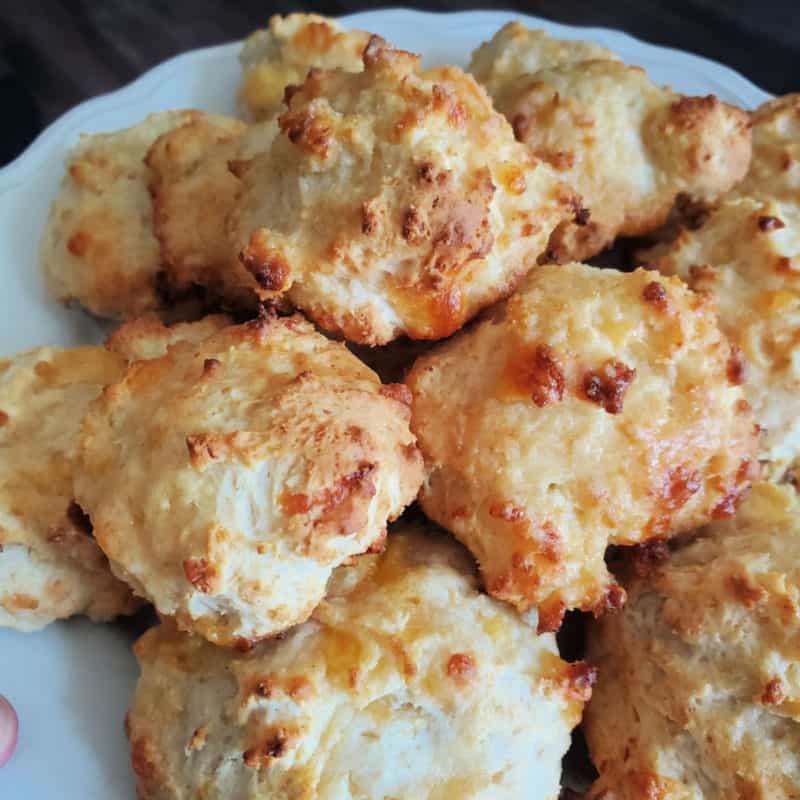 Anyone who's dined at Red Lobster knows that all meals come with two oven-fresh Cheddar Bay Biscuits. With this copycat recipe, you're no longer limited to two and can make and eat as many tasty biscuits as you desire!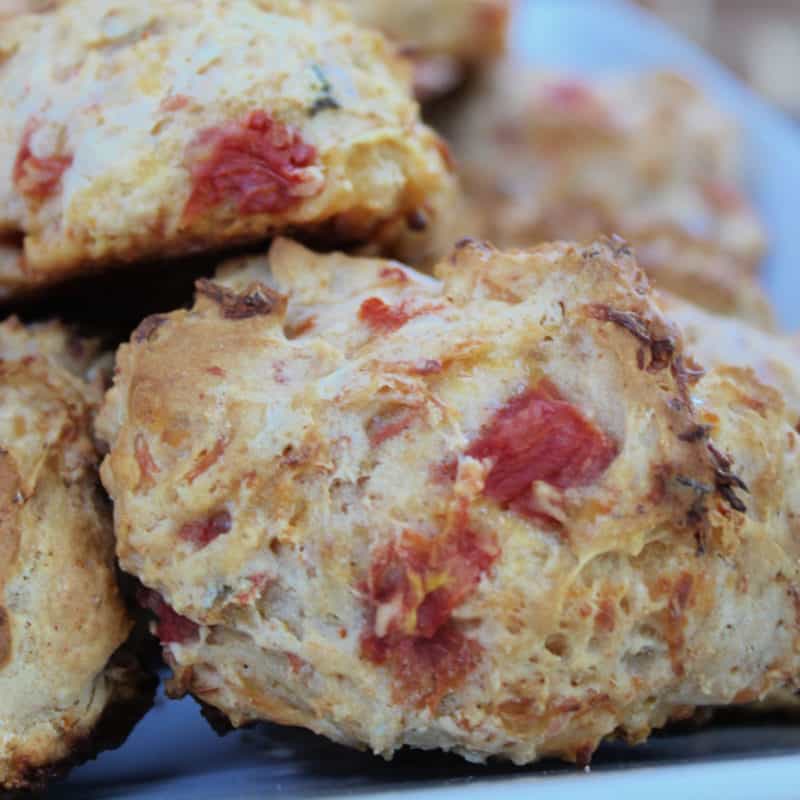 I made these biscuits with a kick for my husband, my favorite spice lover, and they never last long in our household. With options in mild, medium, and hot, Rotel makes it easy to customize the heat level to your tolerance.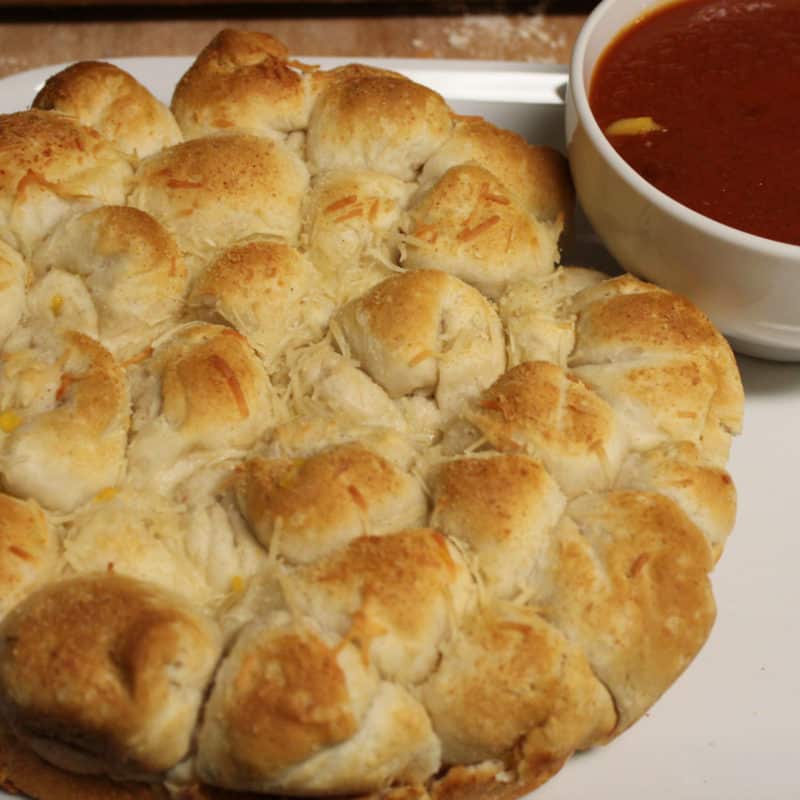 In this recipe, we turn a package of refrigerator biscuit dough into a cheese-stuffed, pull-apart bread that you can dunk to your heart's delight in a piping-hot bowl of soup or chili.
Cornbread Recipes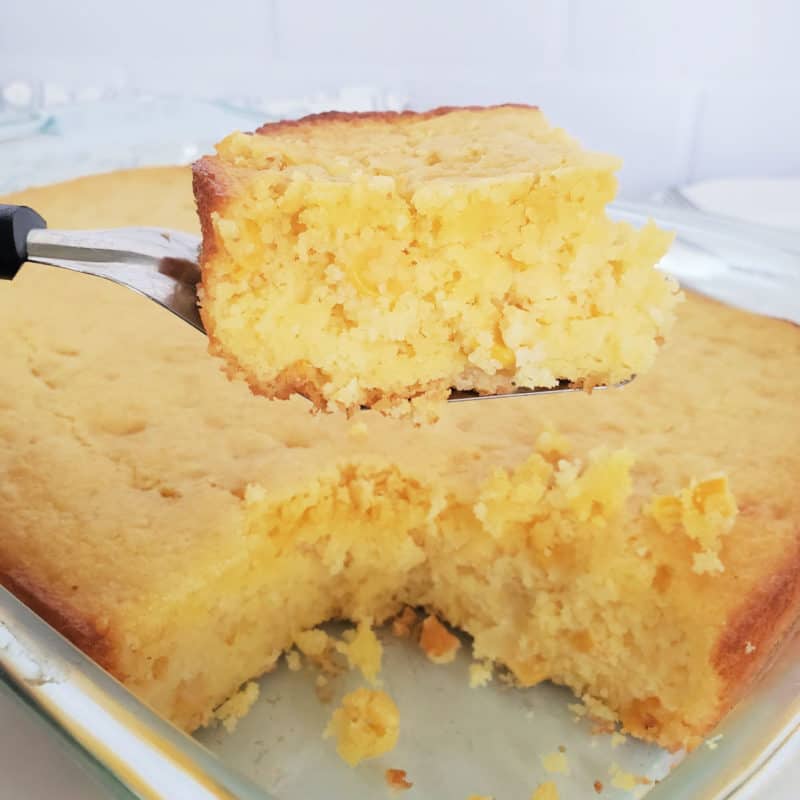 We make this cornbread with Jiffy Cornbread Mix for an effortless, semi-homemade version that is also our most popular cornbread on the site.
CrockPot Bread Recipes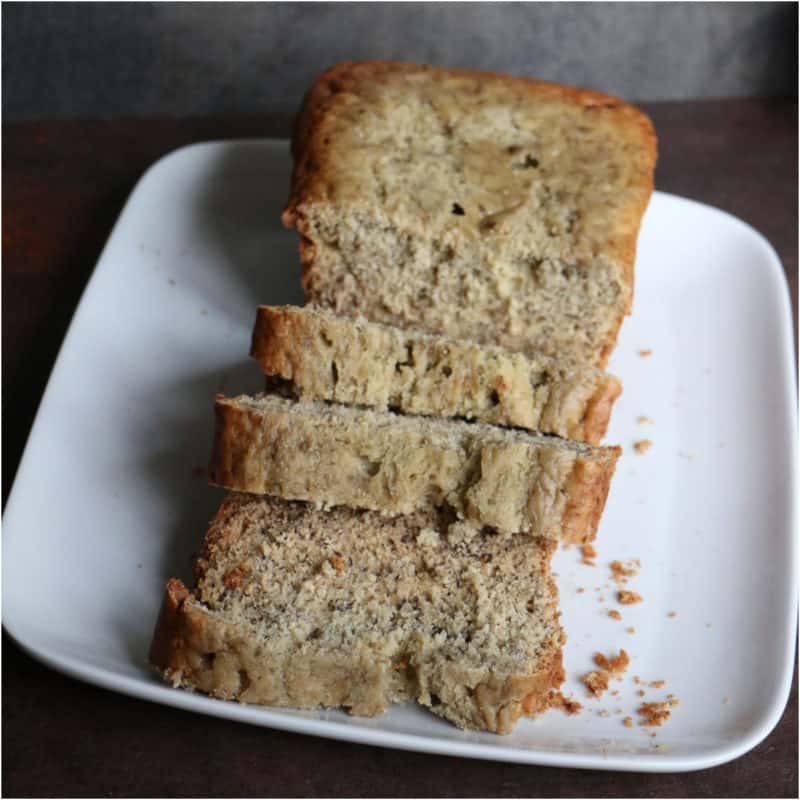 If you love banana bread and year-round slow cooker cooking, keep a stack of frozen bananas in your fridge to make a fresh loaf anytime!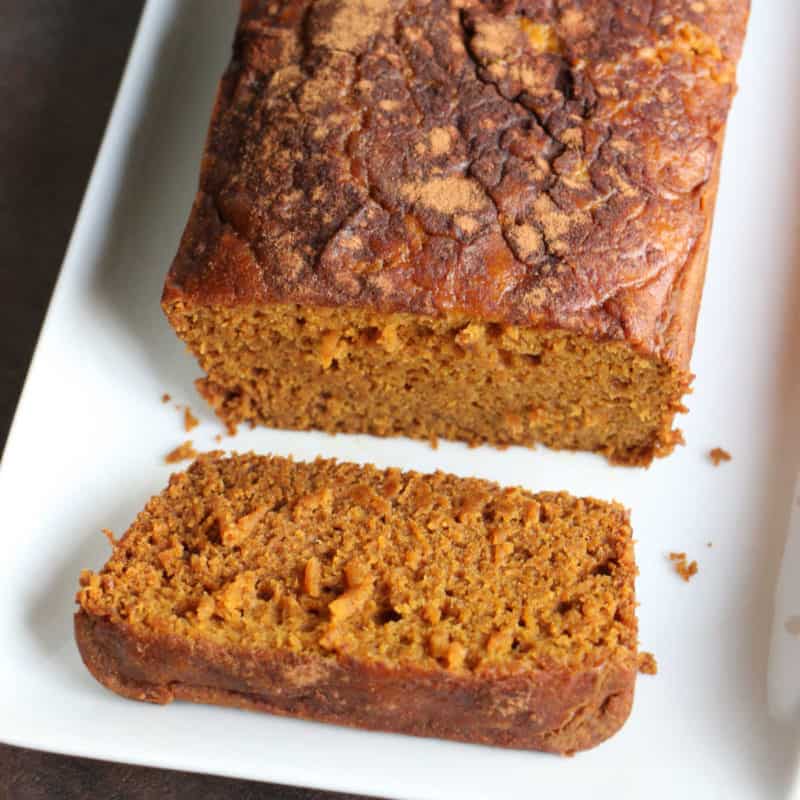 This CrockPot bread recipe is excellent if you are that person who stocks cans of pumpkin puree in your pantry as soon as the cooler weather cues in the fall baking season!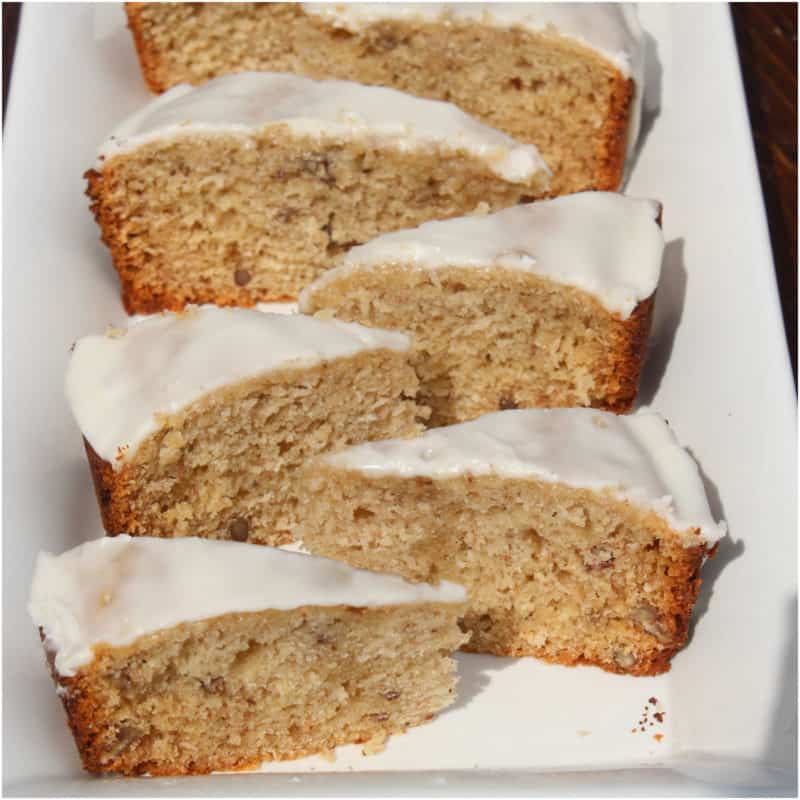 The scent this bourbon-infused banana bread releases as it cooks in your slow cooker makes your kitchen smell nothing short of divine.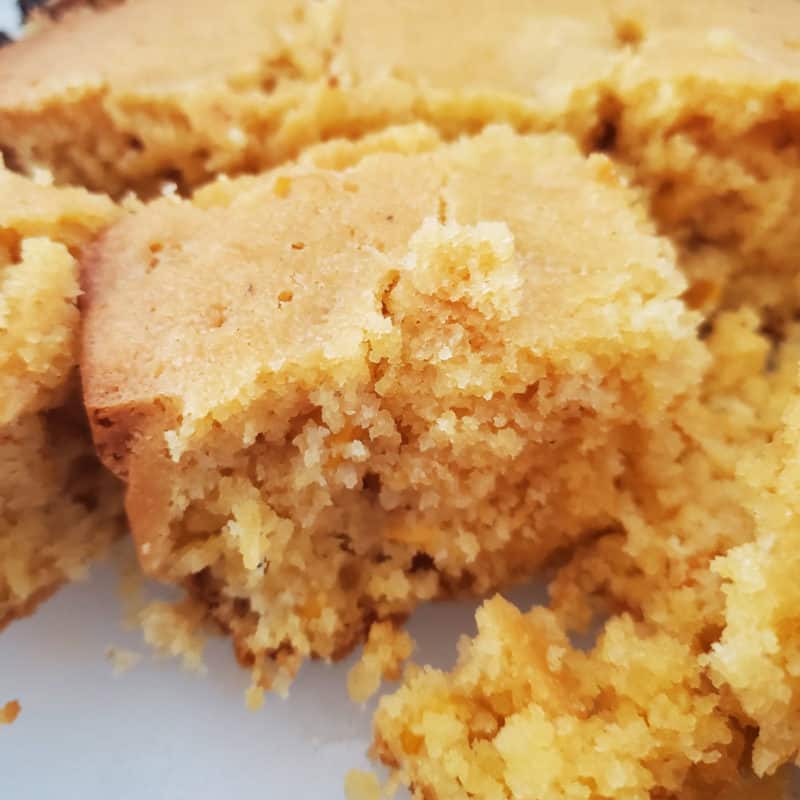 This slow-cooker cornbread recipe will help save valuable oven real estate as you prepare this year's Thanksgiving feast.
What do you get when you combine two cans of cinnamon roll dough with some pantry staples? A sweet treat that is a big, shareable cinnamon roll!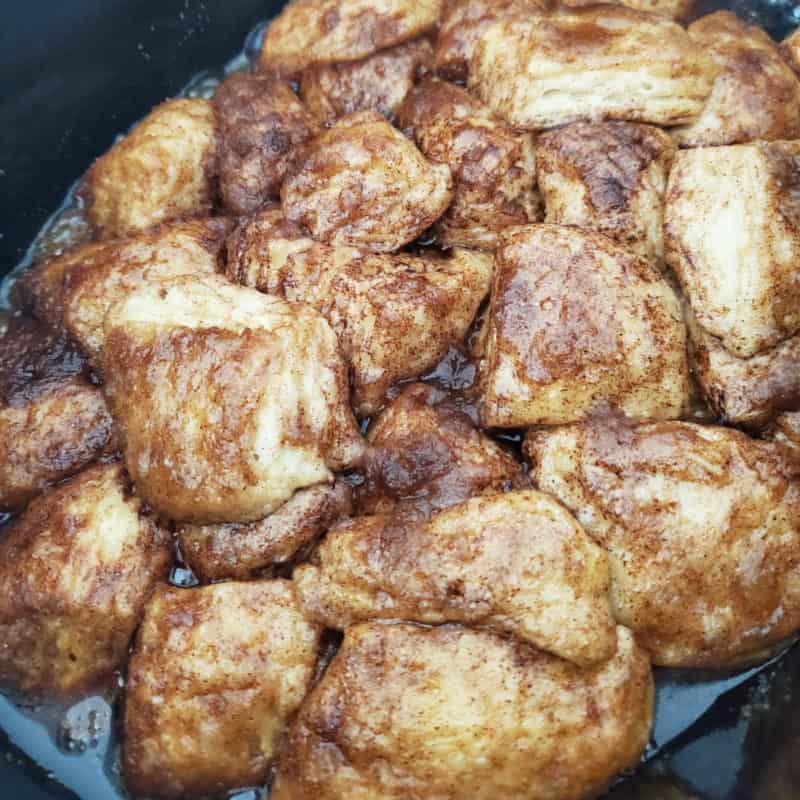 This slow-cooker monkey bread is one of our favorite sweet treats for brunches and holiday breakfasts.
Dessert Bread Recipes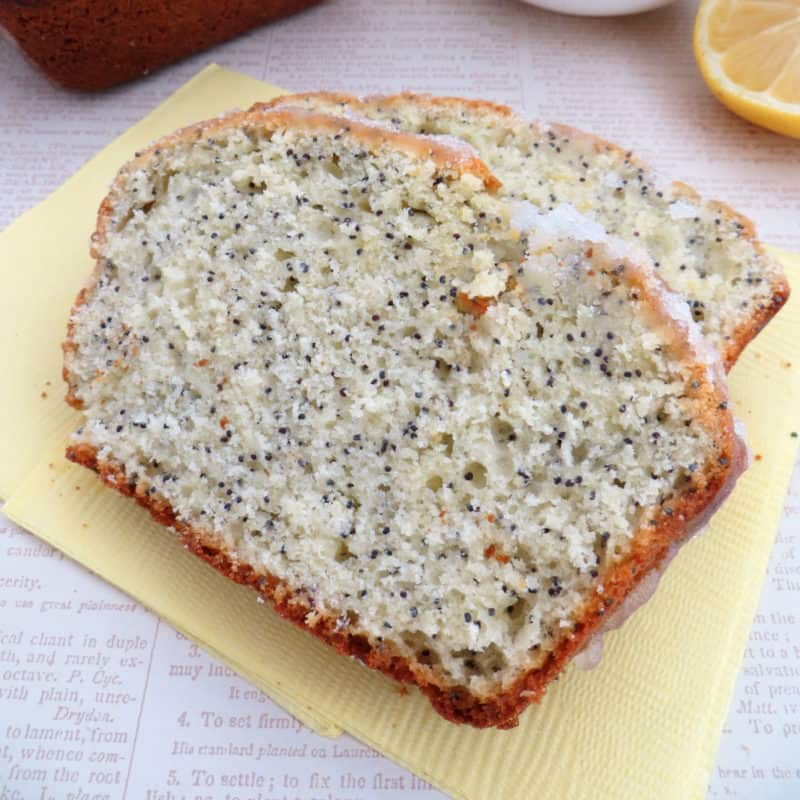 Skip the coffee shop trip and make this lemon poppy seed bread, complete with a vanilla almond glaze, in the comfort of your home kitchen!
In this scratch-made recipe and twist on a classic delight, apple pie filling gives the cinnamon roll a fall makeover.
Monkey Bread Recipes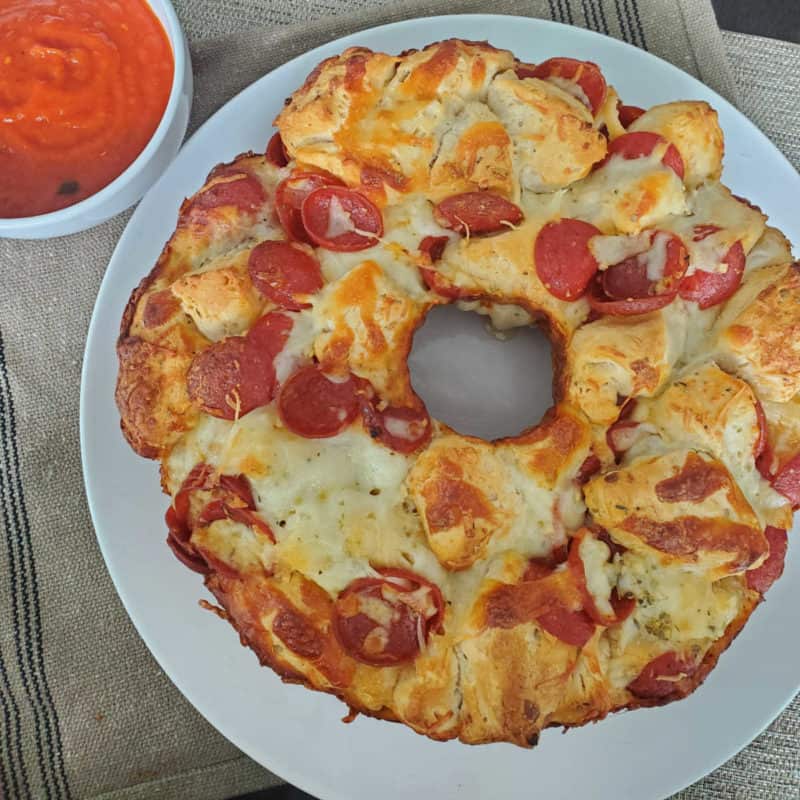 This savory, kid-approved monkey bread inspired by a late-night classic and comfort food staple would be fantastic for family night!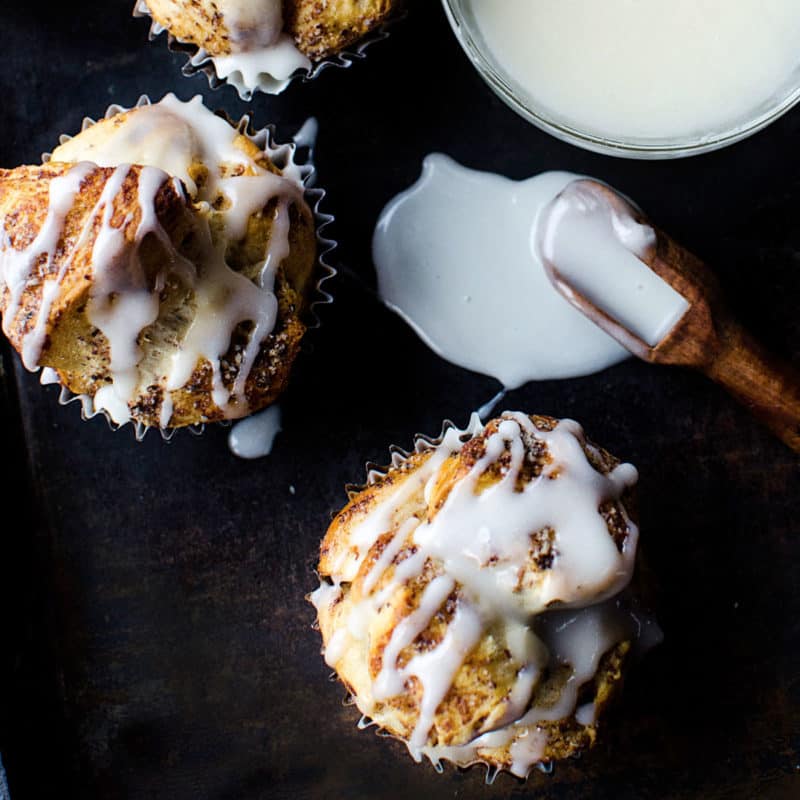 Do you need a kid-friendly sweet treat you can also portion control? Look no further than these maple muffin bites that begin with a container of cinnamon roll dough.
Muffin Recipes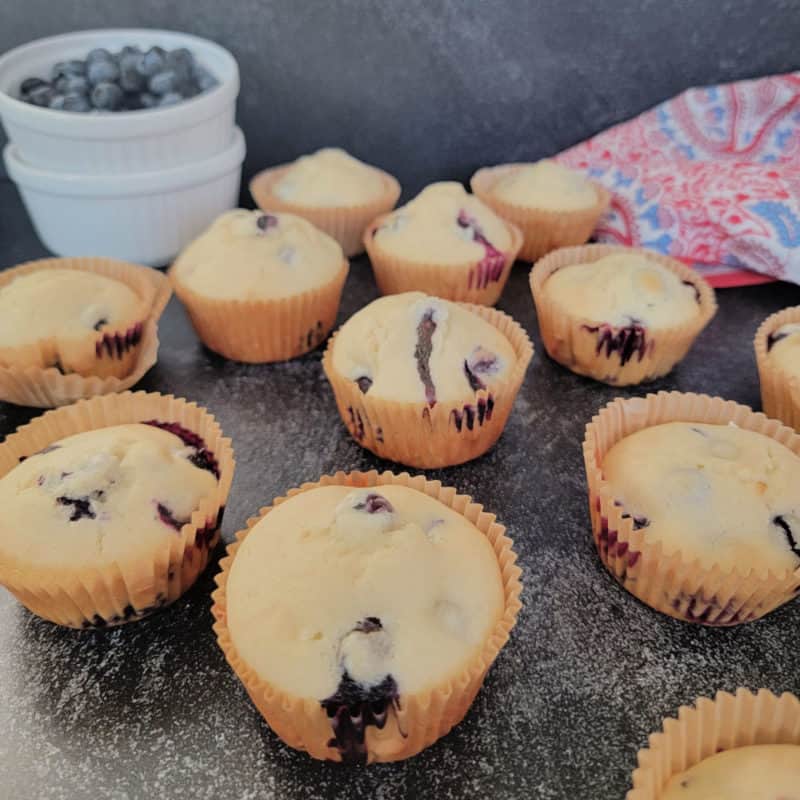 These semi-homemade blueberry muffins work with fresh or frozen blueberries, making them adaptable to whichever kind you have in the fridge.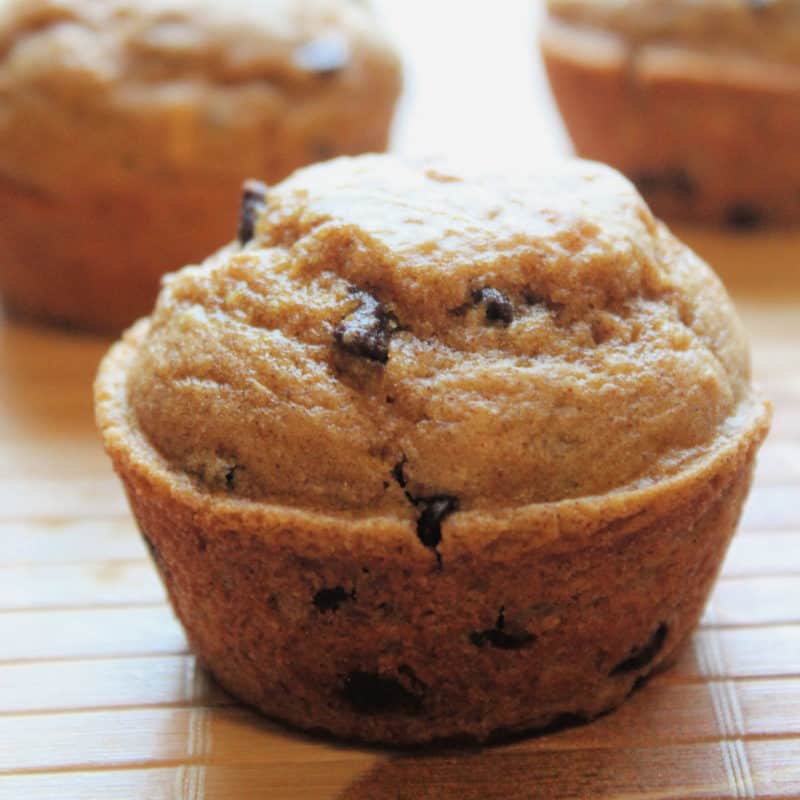 These pumpkin chocolate chip muffins are on my yearly roster of easy fall treats to whip up in the kitchen as soon as coffee shops begin to retail the ubiquitous PSL.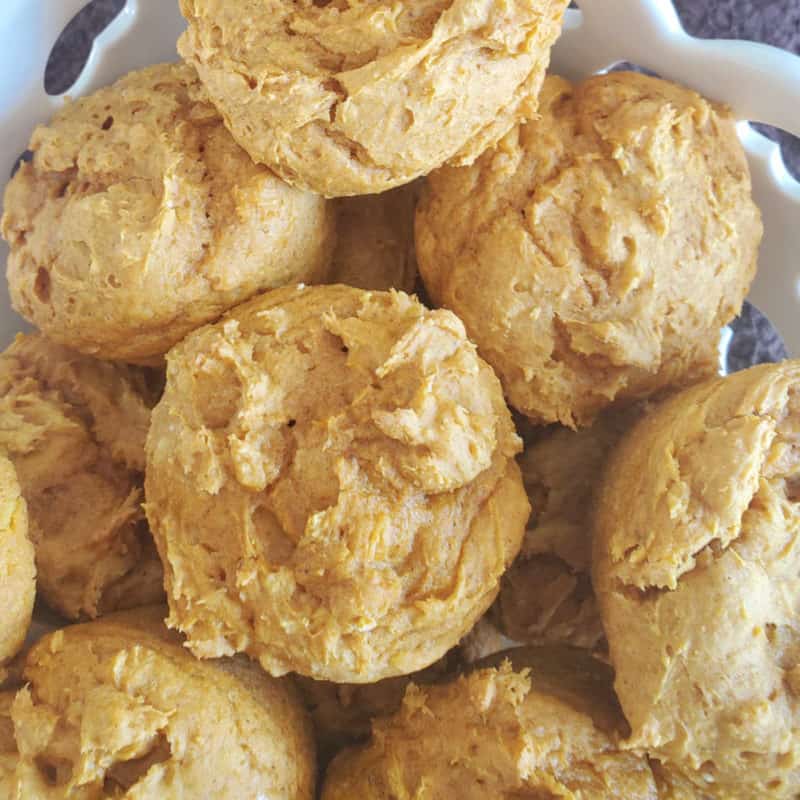 If pumpkin spice becomes your "everything nice" once Labor Day passes, back-to-school season is in session, and the first fall leaf lands on the ground, these muffins are for you.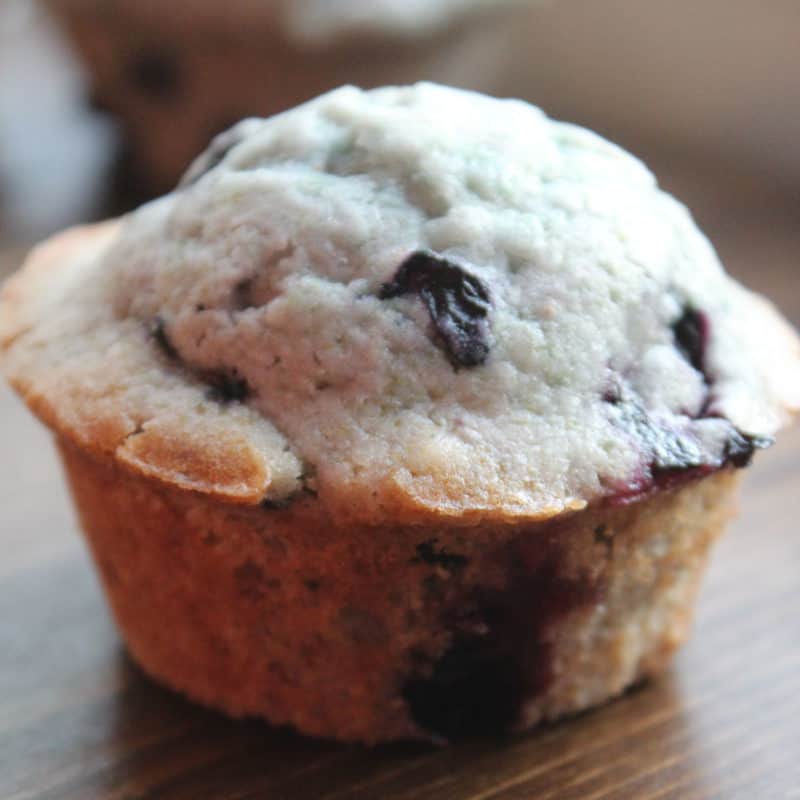 Check out this yummy, 100 percent made-from-scratch recipe if you want warm blueberry muffins and are willing to roll up your sleeves.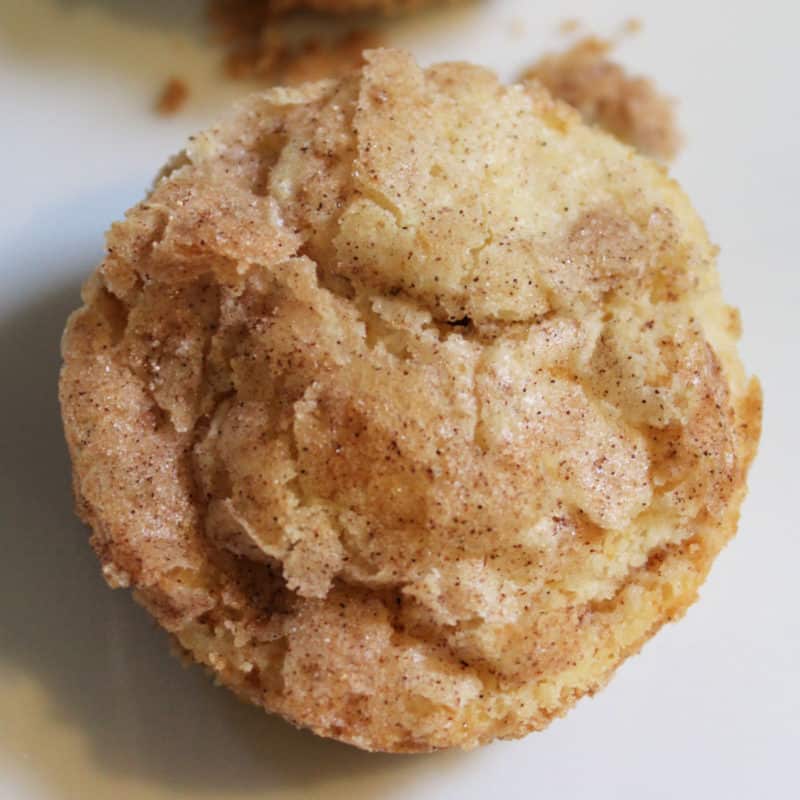 This muffin recipe inspired by the namesake cinnamon sugar cookie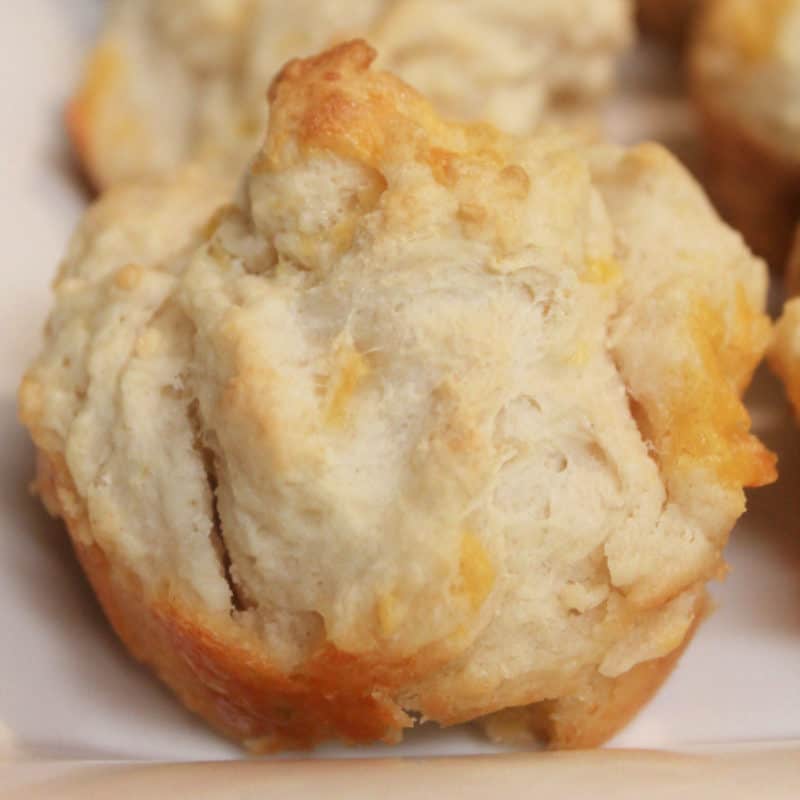 Garlic and cheese may not be the first thing that comes to mind when you think of a muffin, but we think you'll be on board as soon as you take your first bite of these savory muffins!
Butter Recipes
Here are some homemade butter recipes to elevate your bread experience! Whether you are making artisan bread, sandwich bread, or sourdough bread these butters are the perfect accompaniment.
Favorite Kitchen Tools
Heat resistant potholders - A couple of years ago, we had a fire scare when we didn't realize we had turned a burner on, and a cloth potholder caught fire. Thankfully we walked by the kitchen and saw the smoke and were able to get it out ourselves. Since then, we have only used these heat-resistant potholders.
Muffin Pan - We use a 12-muffin pan for most recipes.
Bread Loaf Pan - We love making multiple loaves of bread at the same time.
Parchment Paper -  I love that I can use parchment paper to help make it easier to remove the bread. They also make clean-up a breeze. If you are not using parchment paper you will want to spray non-stick cooking spray on your baking sheet to help the cookies not stick.
Large Bowl - We are big fans of this glass batter bowl that has a handle. It makes it easy to mix ingredients and keeps the mixing bowl steady on the counter.
Bread Knife - The teeth on the wavy edge of the knife's blade easily slice through foods' crust or skin without tearing the soft inside. Ideal for slicing bread, angel food cake, meatloaf, fruits, and tomatoes
Microwave Silicone cover - I swear by these lid covers to help prevent butter splatters when melting butter in the microwave. I have had way too many butter explosions while baking. These lid covers help keep the butter in the bowl and not on the roof of your microwave.
We also use a stand mixer with dough hooks, a wooden spoon, plastic wrap, cooling rack, Dutch oven, and foil while making bread.
Great Recipe Collections
Casserole Recipes - Over 30 recipes to make your meal planning easier.
Easy Dump Cake Recipes - Easy Dump Cake Recipes, including crockpot dump cakes and oven-based dump cakes! These are the perfect potluck and holiday desserts.
Recipes with Sour Cream - Here are our favorite Sour Cream Recipes, including dips, desserts, appetizers, baked goods, entrees, and soups starring this versatile dairy product.
Leftover Ham Recipes - Are you wondering what to do with Leftover Ham? Don't worry; these leftover ham recipes are perfect for making the most of your holiday ham!
Bisquick Recipes - Everything from breakfast to snacks, to comfort food, and more! All of these recipes with Bisquick are made with simple ingredients and are quick and easy recipes!
Cherry Pie Filling Recipes - These cherry pie filling recipes, which range from Crock Pot favorites to boxed cake mix treats, are made instantly with ruby red cherry pie filling in a can, but they can also be made with any quality pie filling you have.
Do you love recipes? Check out our copycat recipes, dessert recipes, and our CrockPot Recipes.
Follow Tammilee Tips on MSN, Facebook, Instagram, and Pinterest, for all of our recipe posts.