Hola from Isla Holbox Mexico!
Yesterday we arrived in Isla Holbox and stepped back in time a bit. While there is the modern convenience of Wi-Fi on the island there is also an old school charm that is not to be missed. There are no cars on the island. The majority of the transportation is done by golf cart or scooter. Even the local taxis are golf carts.
I am staying with a couple of other writers at Villa Flamingos and it is gorgeous! The moment you arrive you are greeted by a wonderful staff and a view of the water. One things that is really cool about Isla Holbox is how far out you can walk in the water. Because of the sand around the island you can walk out for what seems like miles with water only up to your ankles.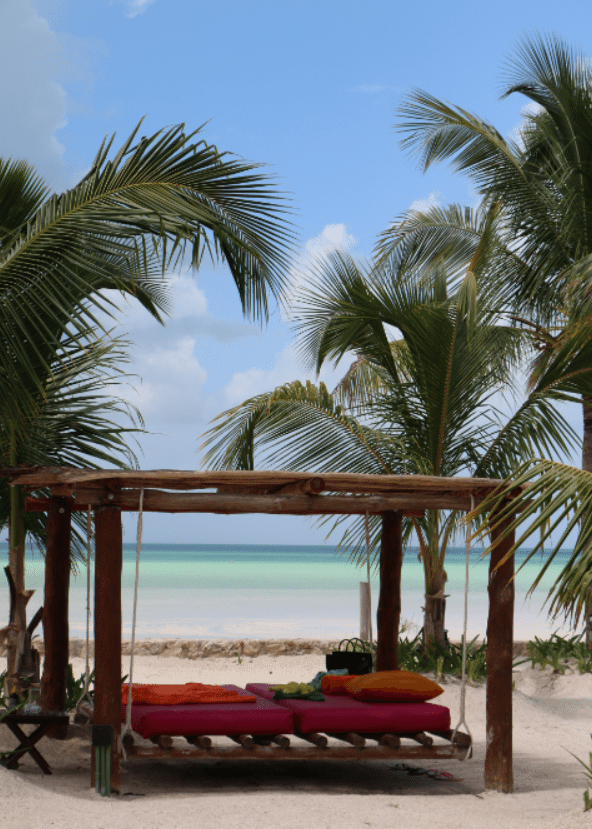 Villa Flamingos is filled with gorgeous thatched roof structures with bright pillows and beds you can spend your day on. The resort has a great artistic feel and is beyond beautiful.
We spent our first day on the island exploring a bit and really getting to know what the island has to offer. Everyone here has been beyond friendly. They have opened their arms to us and made us feel like honored guests….