We are gearing up for Thanksgiving and trying all kinds of new recipes to hopefully make life a little easier when it comes to holiday prep. Today's Loaded Crock Pot Mashed Cauliflower Recipe is the perfect side dish for any meal!
The slow cooker does almost all the work and you get a delicious vegetable side your family will love. You can leave off the cheese if you are going for a healthier version.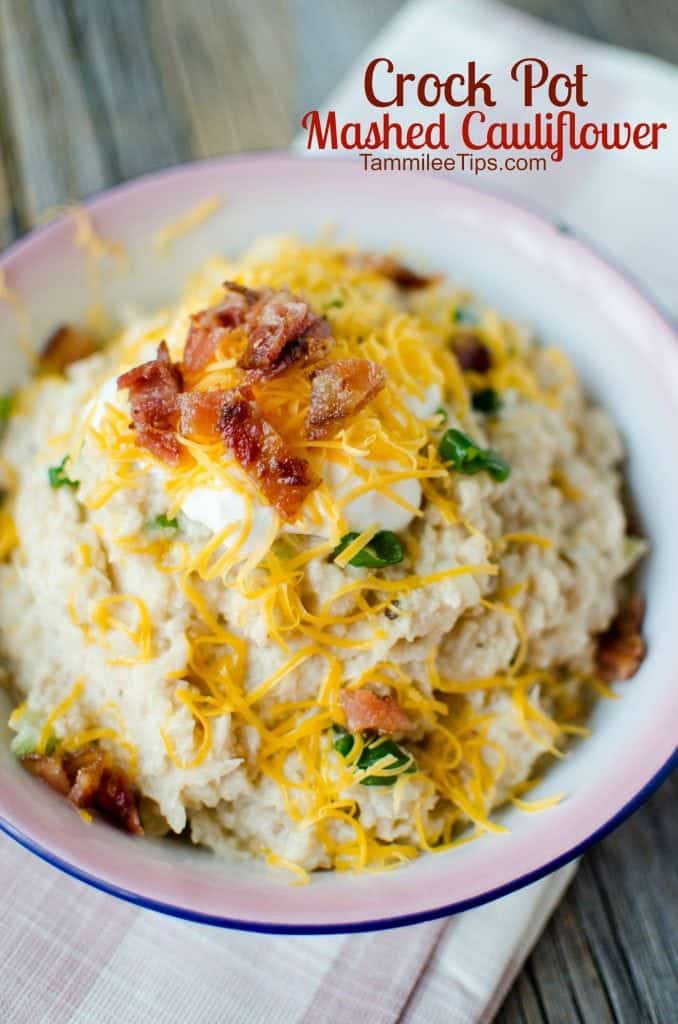 Easy recipe for Crock Pot Mashed Cauliflower loaded with garlic and cheese. You can leave the cheese off to make a healthy version if you like. This slow cooker comfort food is the perfect side dish for Thanksgiving, Christmas or a family dinner.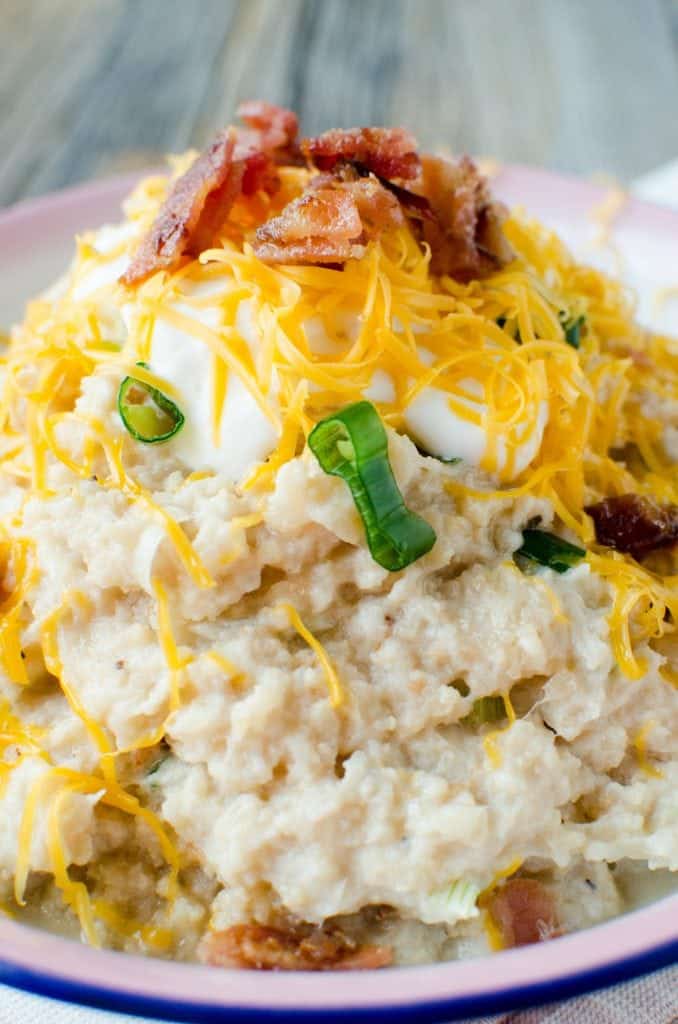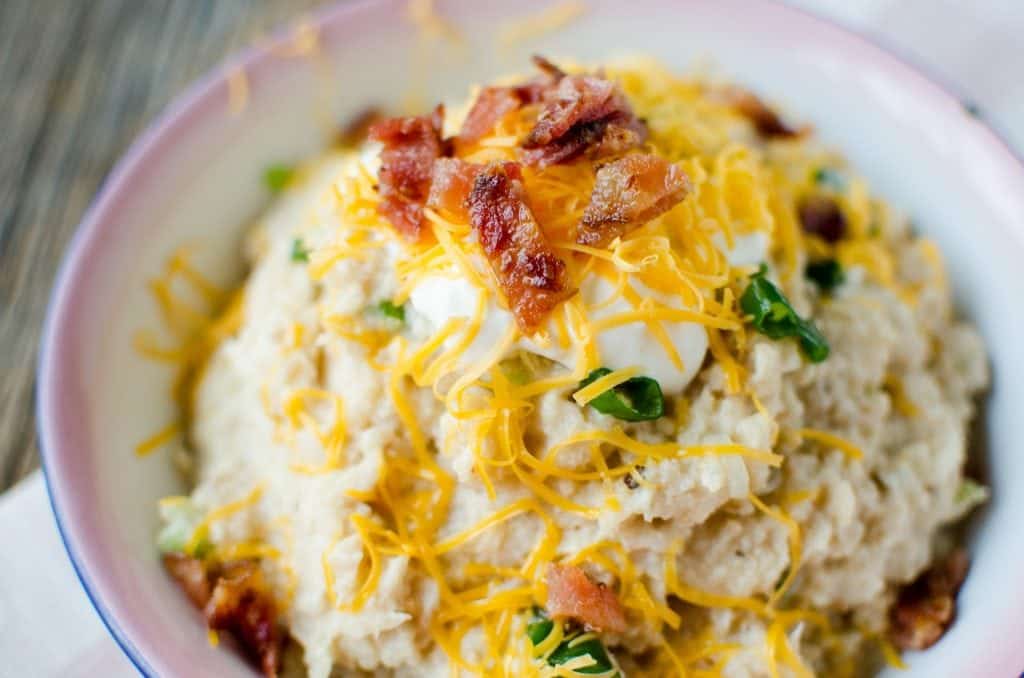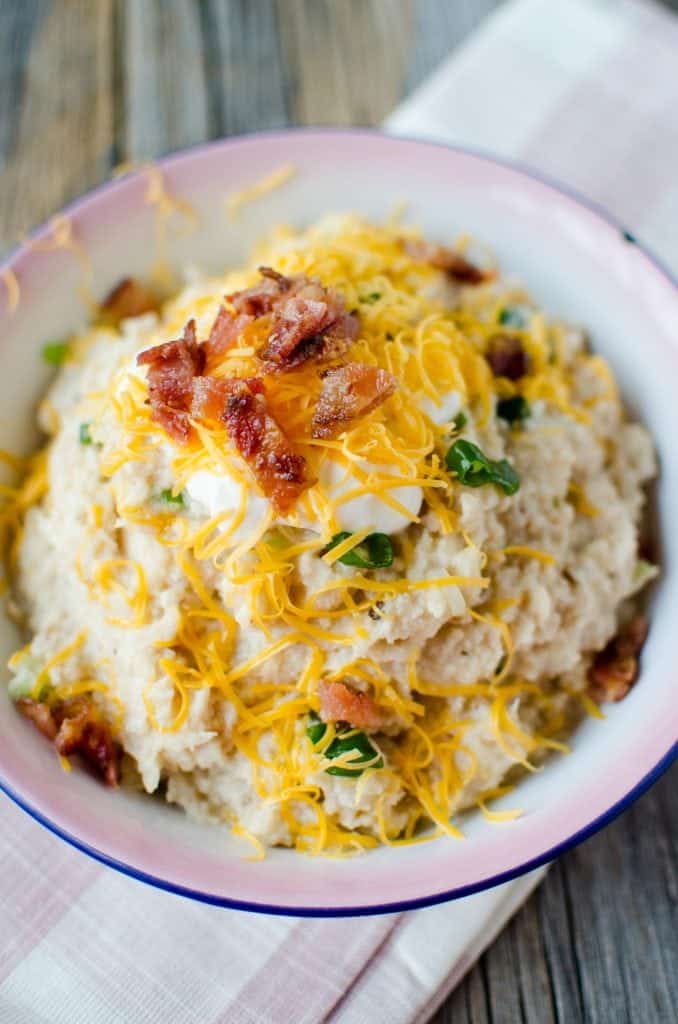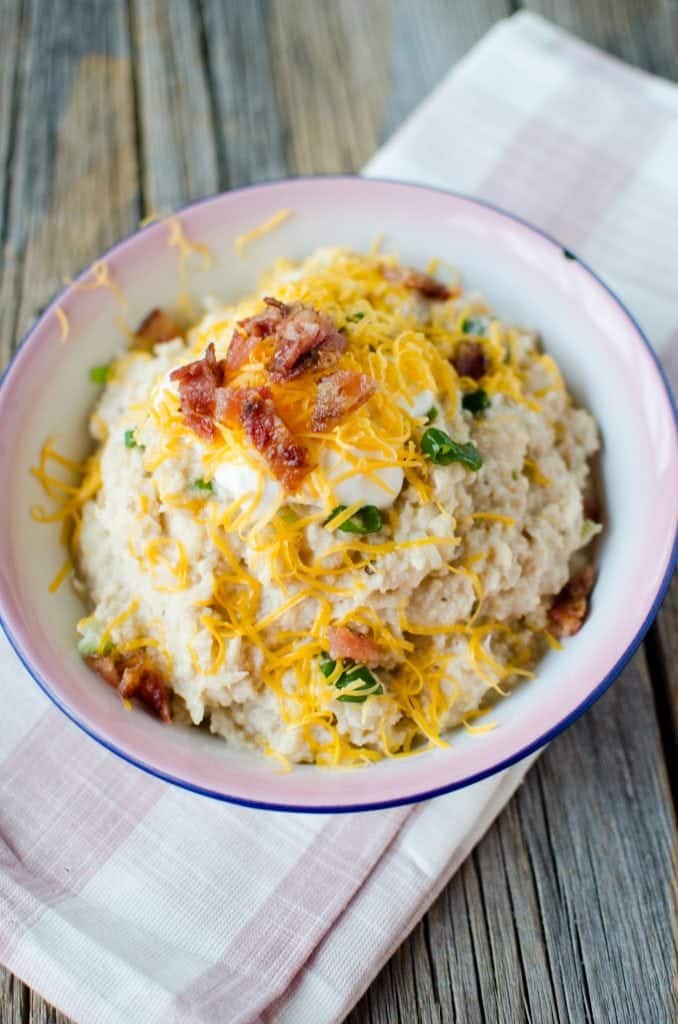 Loaded Crock Pot Mashed Cauliflower Recipe
1 HEAD Cauliflower, leaves stripped and cut into medium/small florets
3 tsp garlic cloves, minced
2 tsp rosemary
1C water
½ C sour cream
½ C cheddar cheese, shredded
3 pcs bacon
1 large green onion, chopped
1 tsp Montreal steak spice, optional
Directions
1. Place cauliflower florets into the slow cooker bowl.
2. Add the rosemary, garlic cloves, montreal steak spice and water.
3. Cook on low for 5 -6 hours or until the cauliflower is VERY soft.
4. Drain any liquid/water off from the cauliflower and the slow cooker bowl
5. Add the most of the sour cream, most of the bacon and cheese, and most of the chopped green onion. You want to reserve a small amount of each for garnish.
6. Mash the cauliflower until you get a very mashed consistency.
7. Garnish the cauliflower with shredded cheese, bacon bits and sour cream.
We use either the Hamilton Beach Set 'n Forget Programmable Slow Cooker, 6-Quart
or Crock-Pot 5-Quart Slow Cooker
for all of our crock pot recipes
Do you love recipes? Check out our copy cat recipes, dessert recipes, and our Crock Pot Recipes.

Follow Tammilee Tips's board Tammilee Tips Recipes on Pinterest.