Day 24!!! Woohoo I can't believe we are down to the final 2 days of our 25 days of Holiday Cookies and Treats.
This has been so much fun! Now I am thinking about new fun series we can do on the blog. Any suggestions?
John would like to do 30 days of microbrews but I think that might just be a good excuse to try some new beers 🙂
I thought about doing international recipes or a specific ingredients. Hmmmm so much to think about.
While I ponder what to do next here is an AH-mazing recipe for No Bake Peanut Butter Fudge!
You read that right..You don't have to turn on the stove, oven top or even a mixer if you don't feel like it to make this luscious fudge.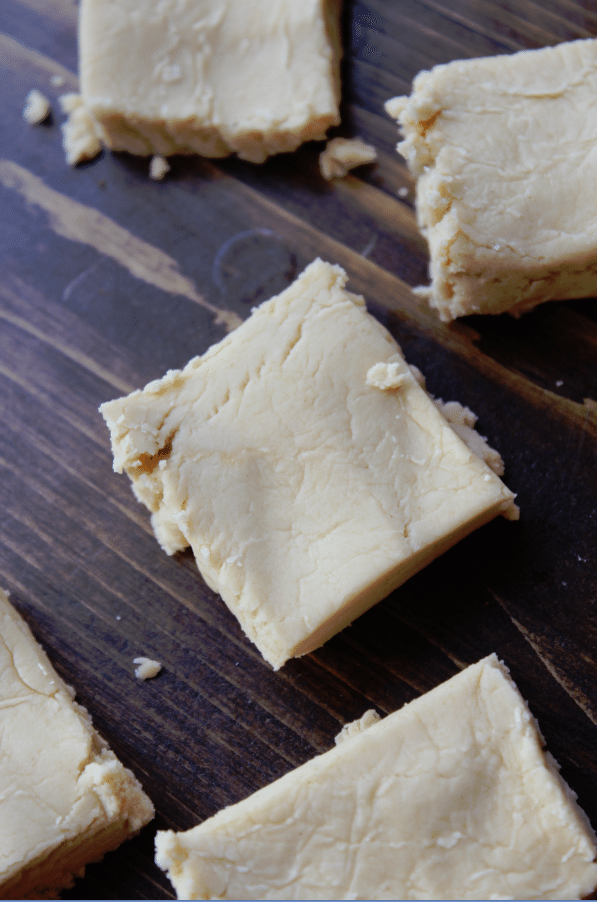 No Bake Peanut Butter Fudge
Ingredients
1/2 cup margarine, softened
16 oz package powdered sugar
3/4 cup creamy peanut butter
1 tsp vanilla extract
Directions
1. Combine margarine and powdered sugar until cream
2. Add in peanut butter and vanilla, mix well
3. Pour into a ungreased 9X9 baking pan, flatten into pan
4. Cut into small squares, store in a cool dry place.
Makes about 4 dozen small squares. These are super rich so small squares are perfect!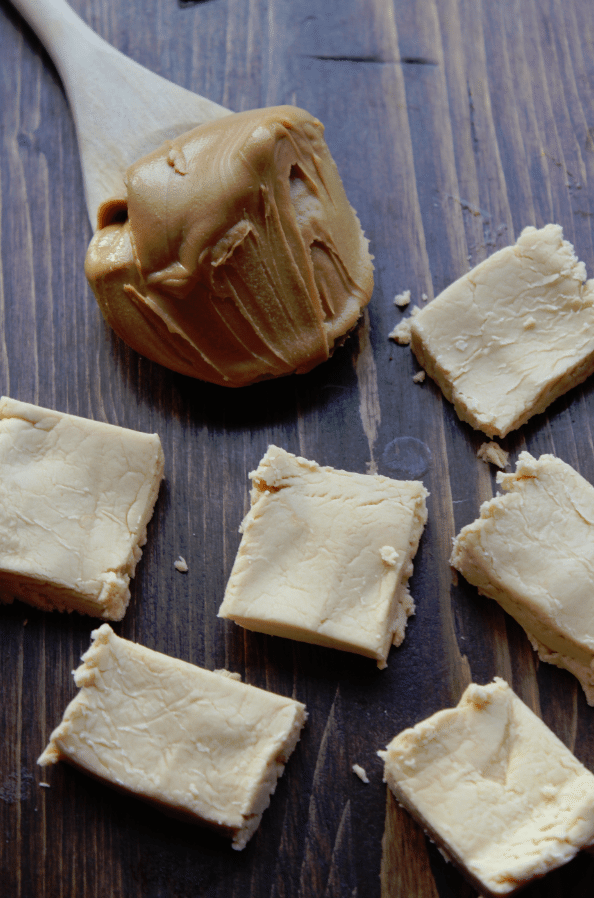 25 Days of Holiday cookies and treats
Day 1 - Krumkake
Day 2 - Crock Pot Cinnamon Pecans
Day 3 - Sweet & Spicy Almonds
Day 4 - Minty Chocolate Balls
Day 5 - Chocolate Shortbread Cookies
Day 6- Coconut Chocolate Chip Cookies
Day 7- Molasses Cookies
Day 8- Ranger Cookies
Day 9 - Coconut Pineapple Drop Cookies
Day 10- Chocolate Chip Coconut Rum Cookies
Day 11 - Apricot Coconut Cookie
Day 12 - Butter Pecan Cookies
Day 13 - Frosted Pineapple Cookies
Day 14 - White Chocolate Candy Cane Cookies
Day 15 - Butterscotch No Bake Cookies
Day 16 - Bourbon Pecan Pralines
Day 17 - No Bake Chocolate Mocha Cookies
Day 18 - Caramel Cheesecake in a Jar
Day 19 - Cinnamon Sugar Pretzels
Day 20 - Chocolate Peppermint Cookies
Day 21 - Hawaiian Host AlohaMac Butter Cookies
Day 22 - Tropical No Bake Truffles
Day 23 - Caramel Machiatto Cookies
Make sure to check back each morning for a new holiday cookie and treat recipe!
Do you love recipes? Check out our copy cat recipes, dessert recipes, and our Crock Pot Recipes.