Delicious and easy Valentine's Day Cocktails perfect for celebrating this holiday of love. Serve these at your Valentine's Day Dinner or at your Galentines celebration! These are our favorite Valentine's Day cocktail recipes!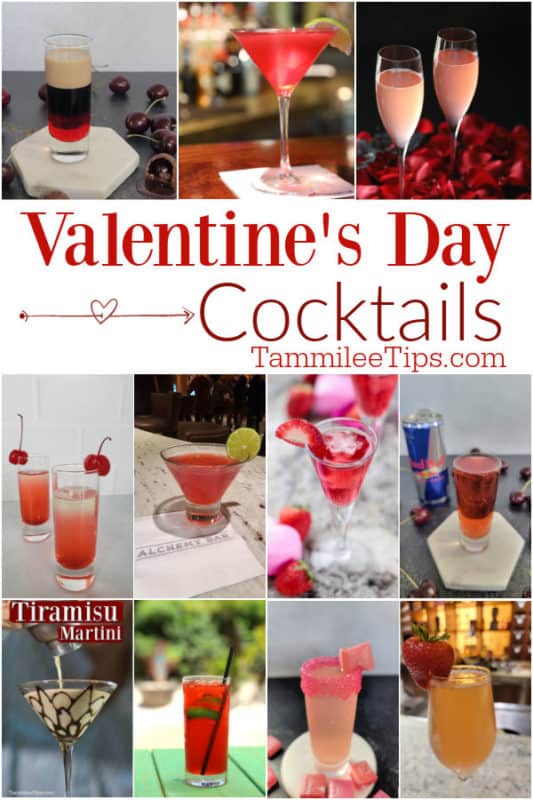 Cocktails You Can Savor at Home This Valentine's Day
Whether you're celebrating with your lover between the sheets, enjoying time with the gals, or taking some much-needed self-care time, there's always a reason to toast to love. Here are some V-Day cocktails you can whip up at home.
Cocktail Notes
Aside from being plain delicious, chocolate is a known aphrodisiac and mood booster. Crème de cacao chocolate liqueur is a quick way to increase alcohol content and infuse added cocoa flavor into your cocktails.
As a neutral spirit, vodka is the perfect base for fruity and dessert-inspired cocktails. Use vodkas in other flavors, such as cranberry, vanilla, and orange, to intensify existing flavors or blend new ones into your drink.
Red is the color of love and passion. Grenadine, the bar syrup made from pomegranate, adds a splash of red and a fruity sweetness to red cocktails. Since it is nonalcoholic, it is also a must-have for the mocktail maker's bar cabinet.
Strawberries and maraschino cherries are V-Day staples that double as cocktail garnishes. Bonus - the juice in a jar of maraschino cherries can be used as a cocktail mixer or grenadine substitute.
Sweet treats are synonymous with Cupid's favorite day. Liqueurs with dessert-like features, such as Bailey's Irish Cream, horchata-like RumChata, and the Italian almond liqueur amaretto, add flavor and booziness to cocktails, shooters, and baked goods.
Layered cocktails and shooters are a fun way to practice your Love Potion Number 9. While drizzling off the back of a bartender spoon is the recommended way to create layers, you can still achieve the same result using the back of a dinnerware spoon.
Chocolate Shavings are the perfect drink garnish.
Use your favorite gin, tequila, prosecco, bourbon, brandy, red wine, orange liqueur, and bitters to create a Valentine's Day cocktail that tastes amazing.
Valentine's Day Cocktails
These amazing Valentine's Day Drinks can be enjoyed year round not just in February! Cheers to the holiday of love and celebrating with our favorite people.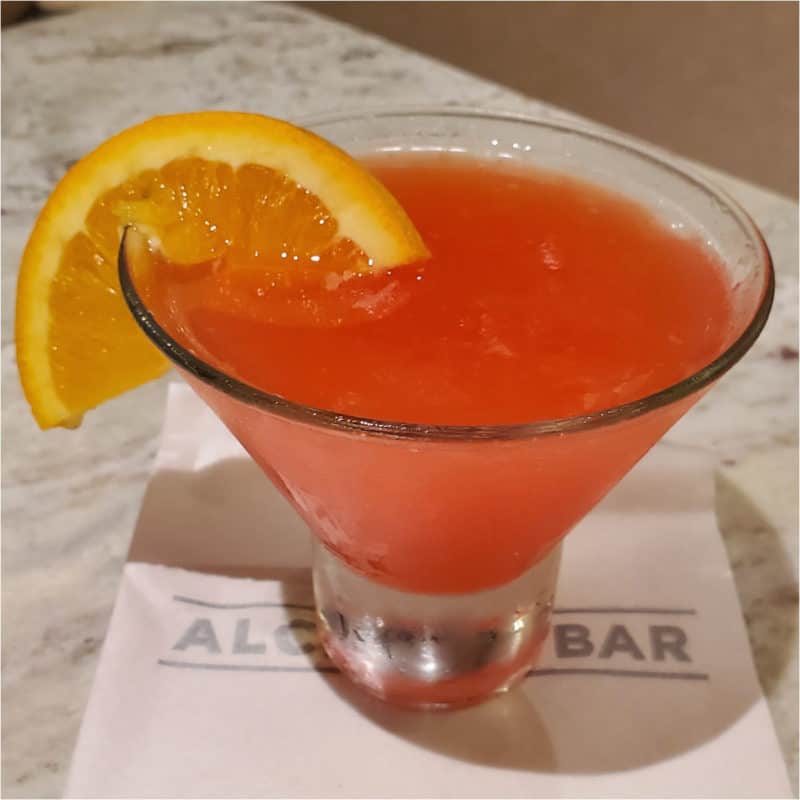 Ingredients: Stoli Orange Vodka, Monin Red Passion Fruit Syrup, Fresh Lime Juice, and Orange Juice.
How can you go wrong with a martini that is seductive and tastes amazing. This fruity cocktail is so easy to make and truly tastes delicious.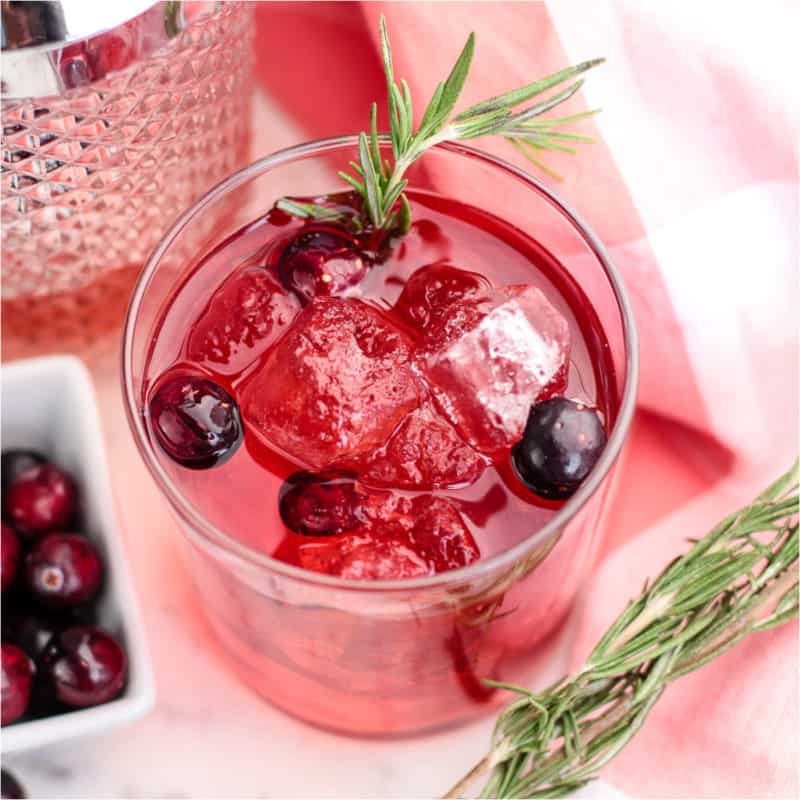 Ingredients: Deep Eddy's Cranberry Vodka, Cranberry Wine, Spiced Cranberry Cocktail, Cranberries, Rosemary Sprig, Ice
Although this festive recipe uses store-bought spiced cranberry cocktail juice for convenience, you can still use cranberry juice in place of this ingredient. The level of vodka can also be adjusted to taste.
Check out all of our vodka cocktails.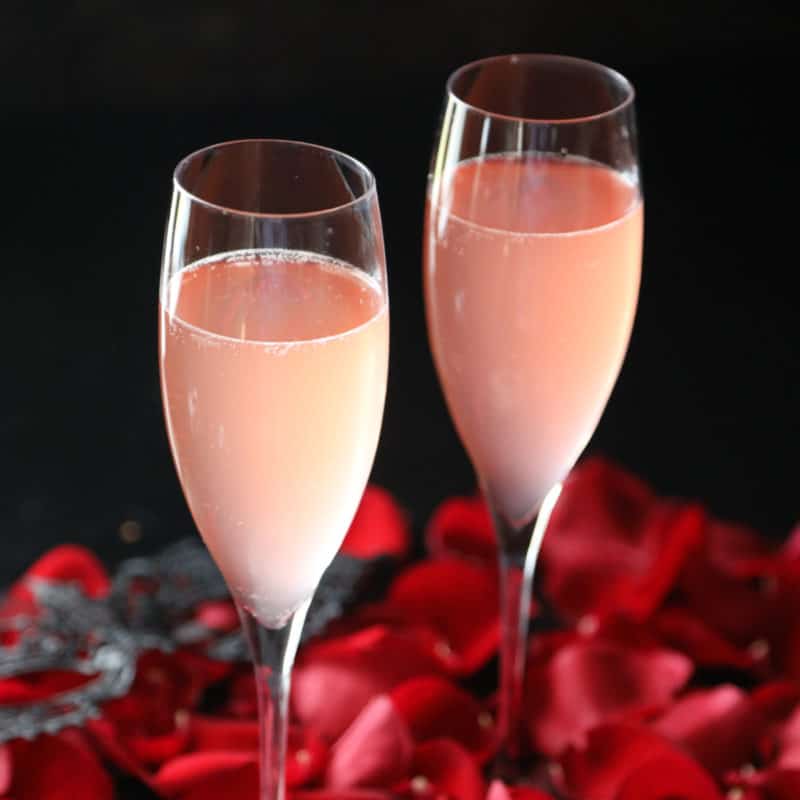 Ingredients: Kinky Pink Liqueur, Moscato
Girls' nights are so rejuvenating, and sometimes we need an excuse to pour something pretty into a champagne flute. Enjoy this vodka and Moscato fusion with the girls over some chocolate and steamy movies.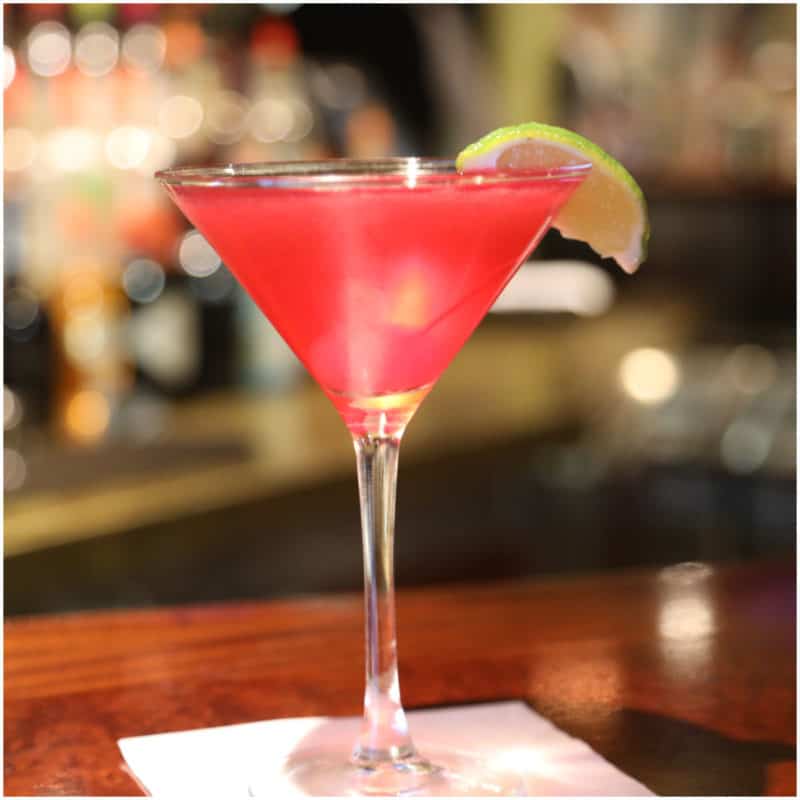 Ingredients: Stoli Orange Vodka, Monin Red Passion Fruit Syrup, Fresh Lime Juice, Orange Juice
The candy-red Pomegranate Martini is all dressed up for your next Valentine's Day or Christmas gathering. This fruity martini is another favorite we've discovered aboard a Carnival Cruise.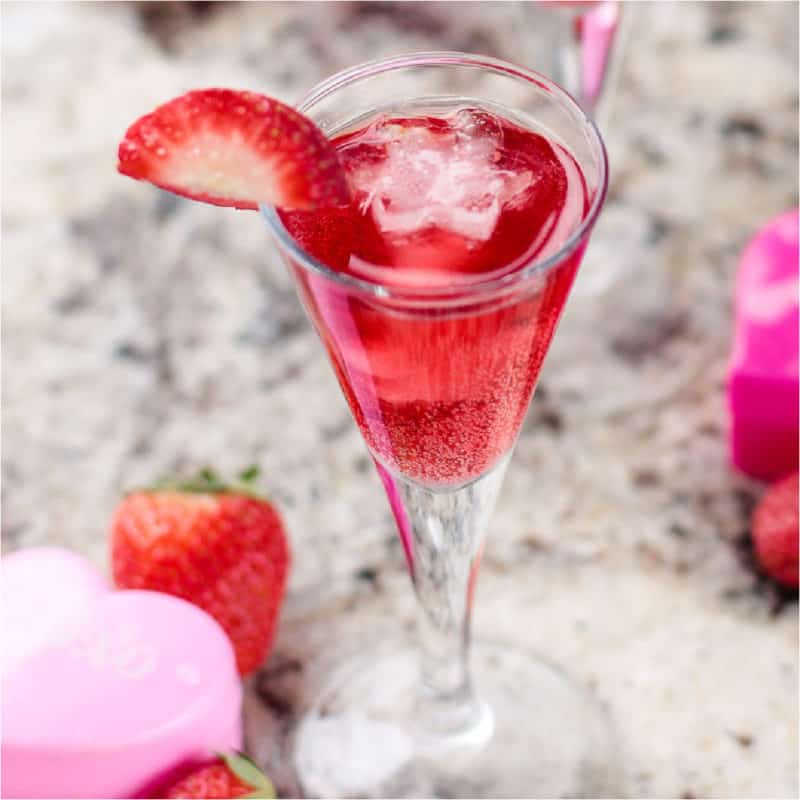 Ingredients: Rosé Champagne, Strawberry Simple Syrup, Sliced Strawberries, Crushed Ice
Although strawberry isn't the most common cocktail flavor, this bubbly berry drink uses Monin Strawberry Syrup to infuse blush rosé with sweet strawberry goodness.
For a touch of elegance, serve these rosy concoctions in champagne flutes and add a half-sliced strawberry to the rim of each glass.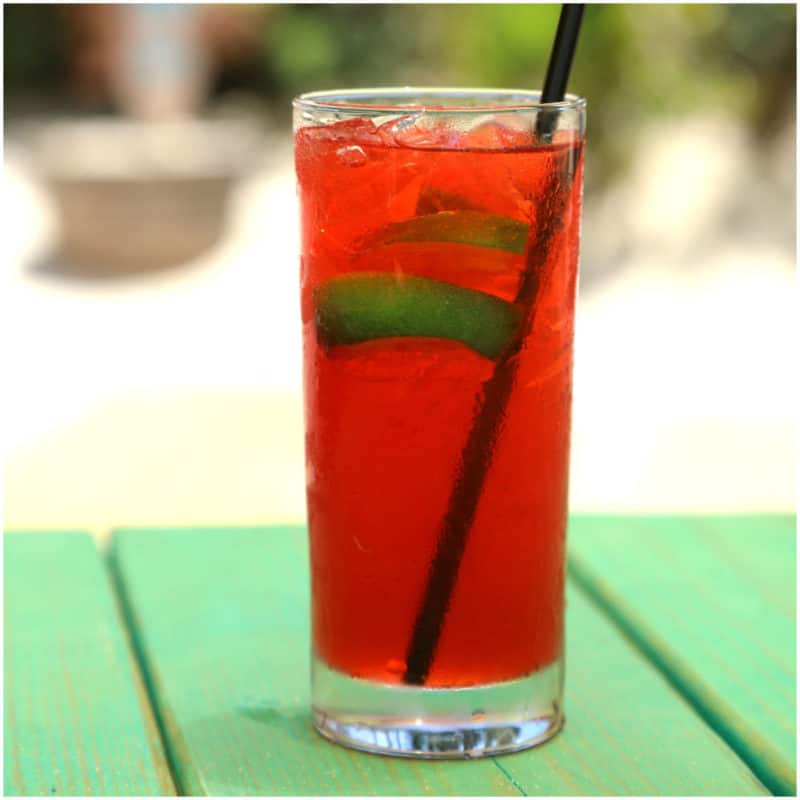 Ingredients: Lime, Simple Syrup, Ruby Red Grapefruit Vodka, Coconut Rum, Cranberry Juice
The rum-based Bama Breeze comes from the pages of Gumbo Love, Lucy Buffett's cookbook guide to Gulf Coast cooking and entertaining. You'll love how seamlessly the tartness of grapefruit vodka and cranberry juice complement coconut rum in this crimson cocktail that is perfect for beachside sipping.
Lucy Buffett is behind Lulu's Gulf Shores, a tropical-themed waterside eatery serving up Coastal Alabama favorites.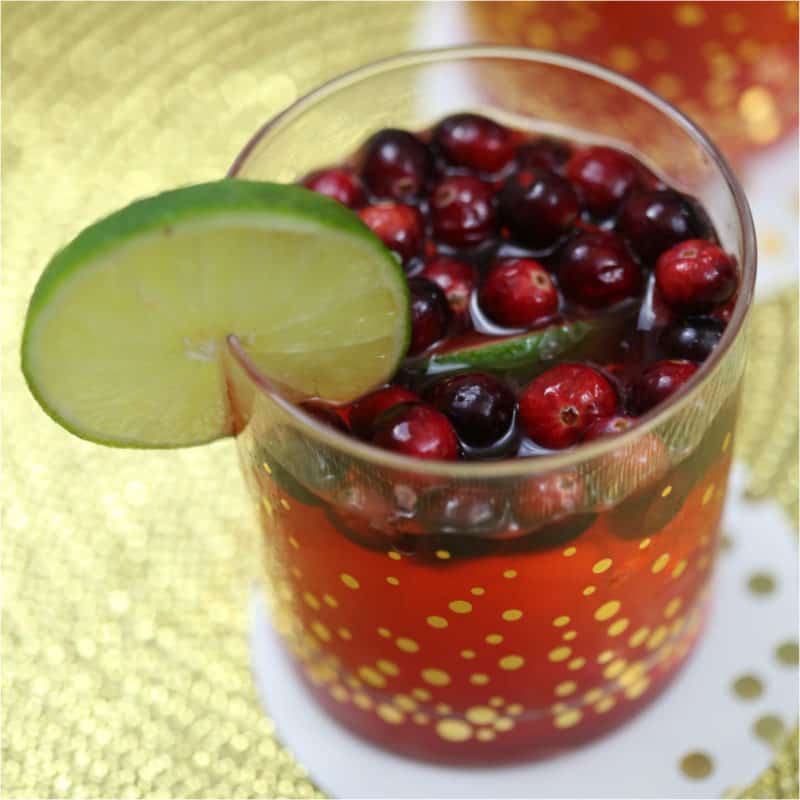 Ingredients: Plain or Cranberry Vodka; Ginger Ale or Cranberry Splash Soda; Cranberries and Lime Slices; Ice
We mixed this simple yet satisfying refresher less than two weeks before Christmas 2014.
The Cranberry Lime Cocktail is the ideal blend of citrus, sweet, and tart. The sweet-tart flavor of cranberry is brightened by acidic lime, and the soda gives it a pleasant fizzy mouthfeel. Cranberry lovers can use cranberry-flavored vodka for a bolder flavor.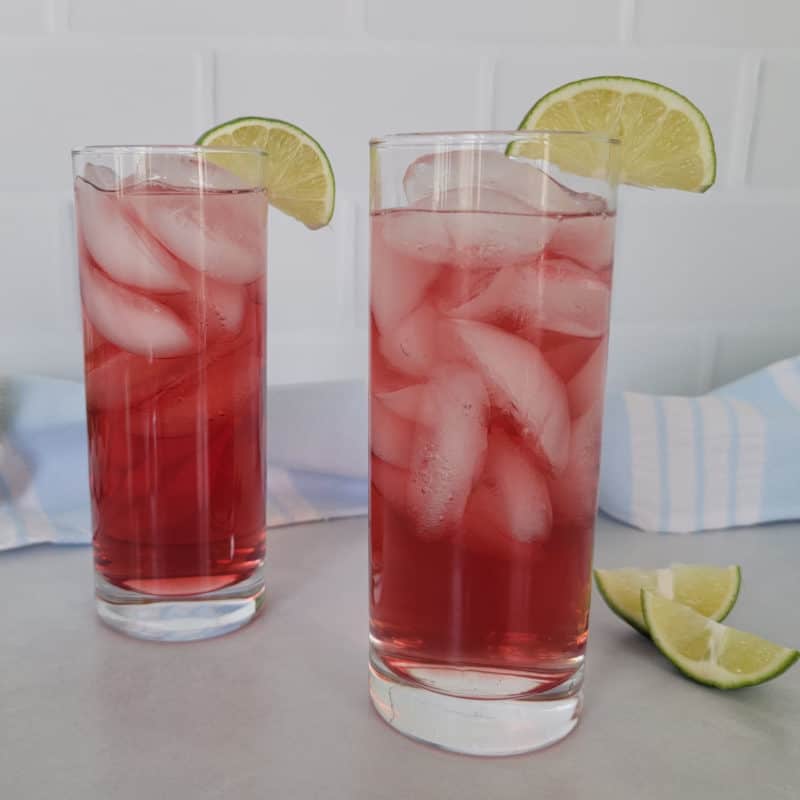 Ingredients: Vodka, Peach Schnapps, Cranberry Juice with a lime wedge garnish.
The Woo Woo Drink is the perfect Valentine's Day party cocktail! The funny drink name makes everyone smile and giggle a little bit plus it is easy to prepare and tastes great.
Ingredients: Vodka, Malibu Coconut Rum, Strawberries
This strawberry and coconut cocktail we made in our Ninja Blender is as smooth as a day in paradise. Since it is blended with a generous helping of ice, it is also a great refresher on a warm day.
If you enjoy this 5 O'Clock Aloha Friday concoction, you'll enjoy the rest of the series, which includes our Jamaican Paradise and Lava Flow cocktails.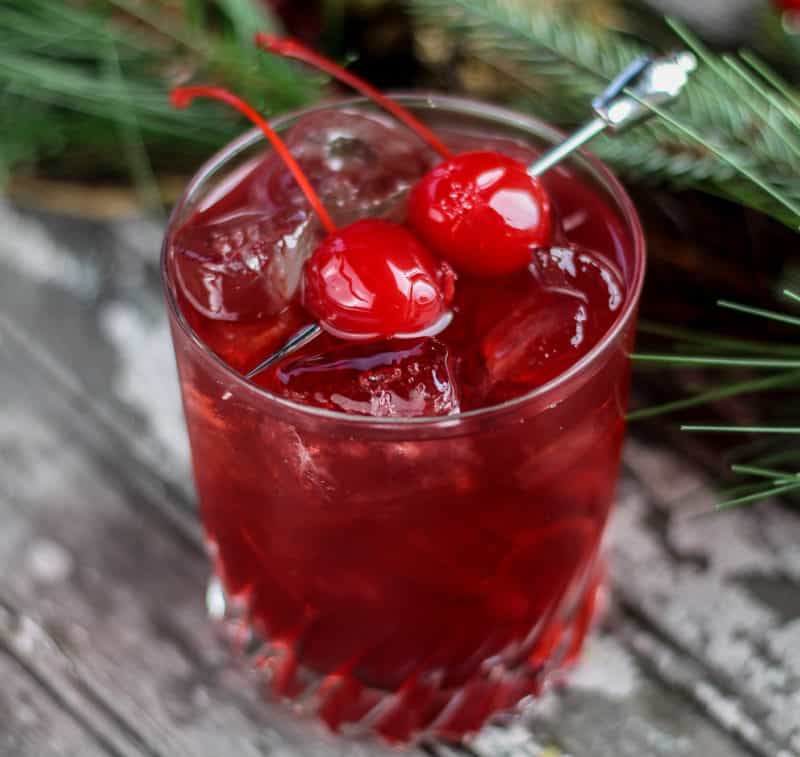 Ingredients: Vodka, Maraschino Cherry Juice, Cherry Cider, Mulled Cider, Maraschino Cherries, Ice
An easy go-to cocktail that tastes like a treat is a must-have, especially amidst the buzz of the holiday season. The tartness and sweetness of cherry complement the warm spices of mulled cider in this festive take on the classic screwdriver.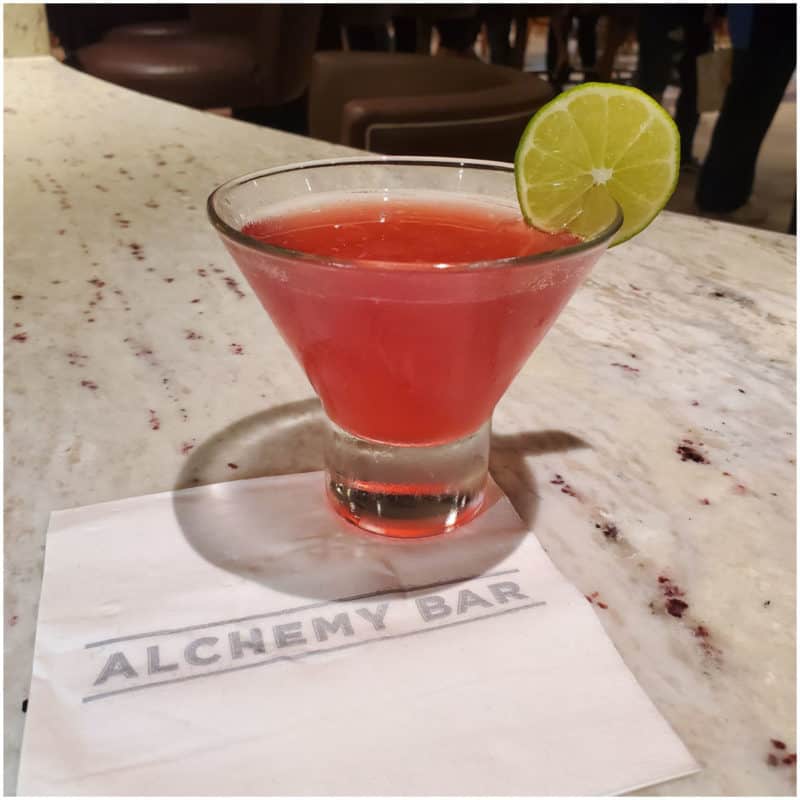 Ingredients: Skyy Vodka, Pomegranate Liquor, Pomegranate Syrup, Lemonade, Cranberry Syrup
Cocktail aficionados who sail aboard Carnival Cruise Ships will love the Alchemy Bar's solid drink offerings. This charming pomegranate-cranberry cocktail is bright, tart, and dangerously easy to sip.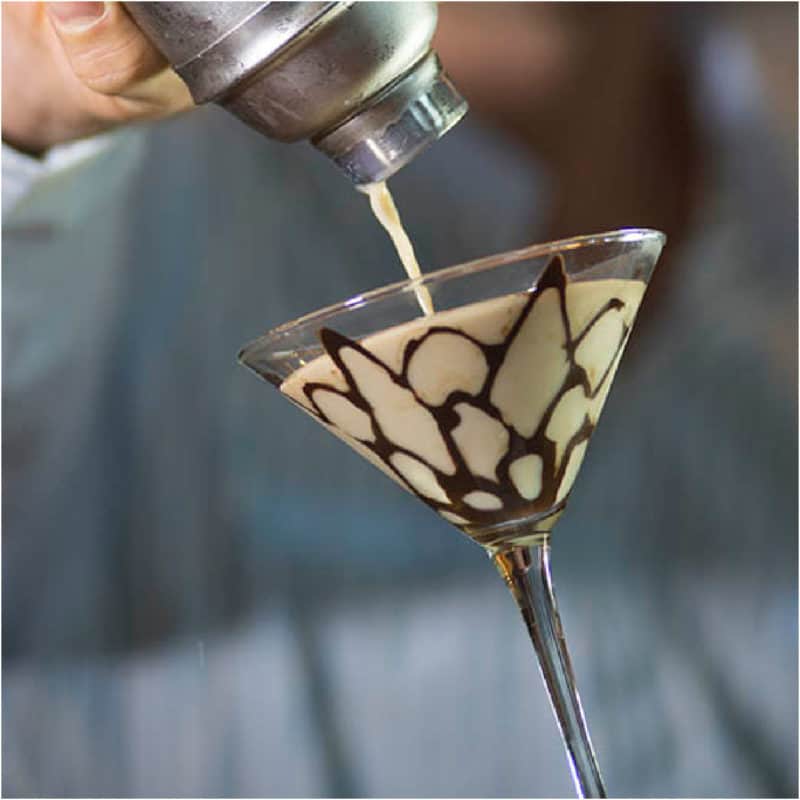 Ingredients: Malibu Coconut Rum, Irish Cream, Frangelico, Peach Schnapps, Disaronno Amaretto, Butterscotch Schnapps
Tiramisu lovers unite - this after-dinner martini combines just six ingredients to create your new favorite martini. While the inside of the martini glass can be decorated with chocolate syrup, we've also seen great results with this Chocolate Decorating Pen.
Garnish with fresh raspberry for a pop of red.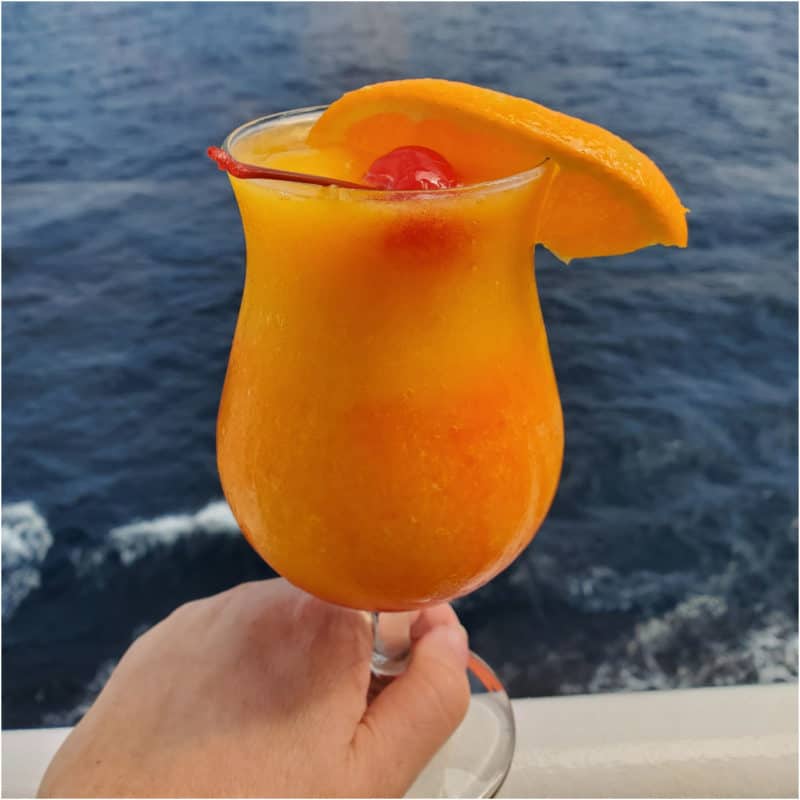 Ingredients: Peach Schnapps, Mango Margarita Mix, Grenadine; Orange and Maraschino Cherry for Garnish
Dive into a heaping glass of this frozen mango-peach cocktail that is also one of our favorites from Carnival Cruises. Turn it into an easy mocktail by swapping the peach schnapps for peach nectar.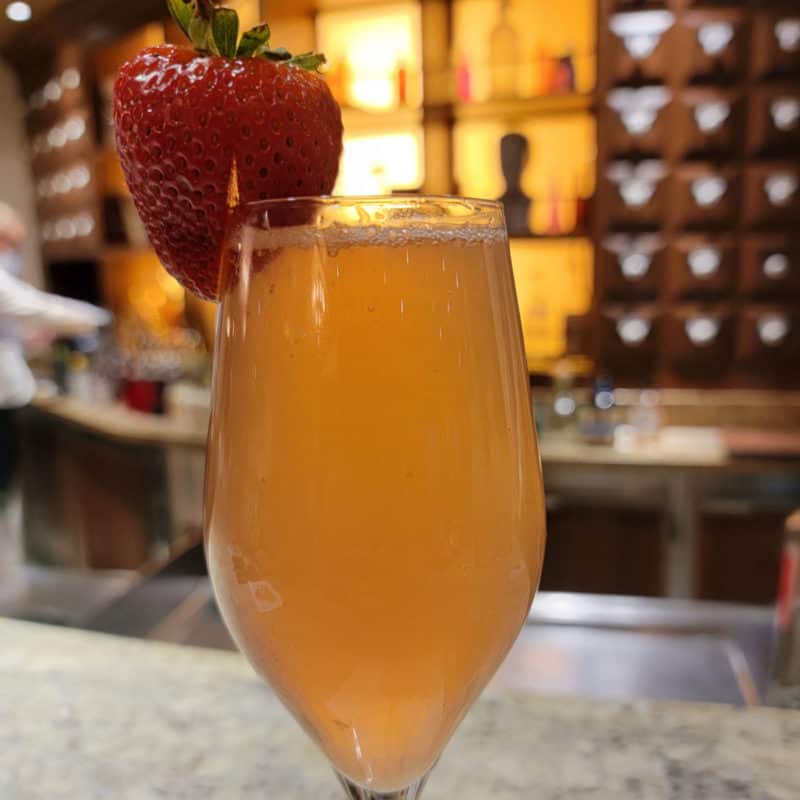 Ingredients: Vanilla Rum, Chambord Liqueur, Lime Juice, Champagne
This elegant cocktail featuring Chambord is one of our favorites from Carnival Cruises' premium cocktail venue, the Alchemy Bar. The vanilla rum and fizzy champagne blend beautifully with the berry flavor of Chambord, a French raspberry liqueur with a deep purple-black hue.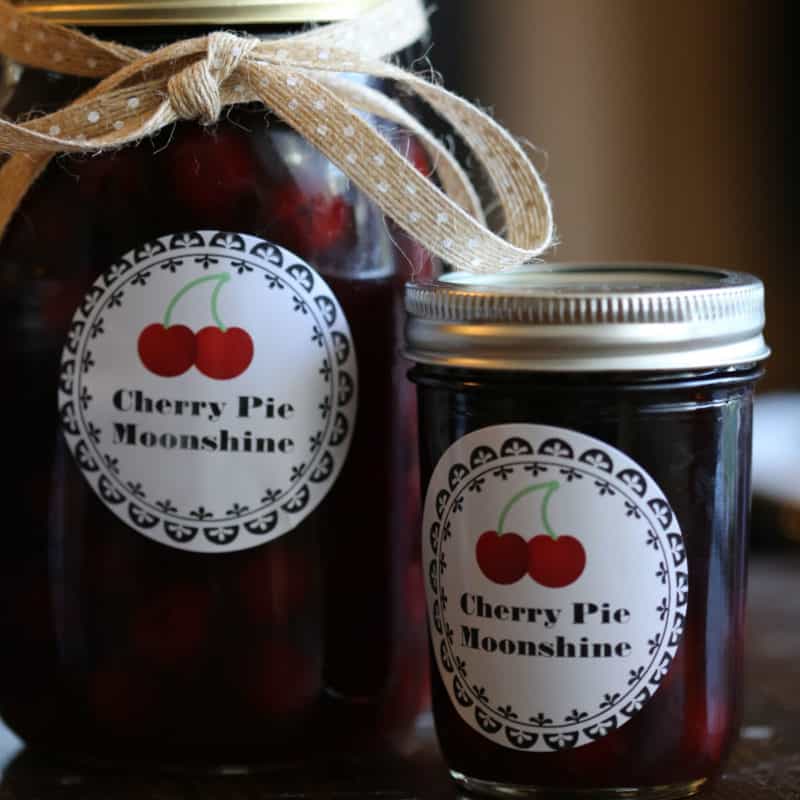 Ingredients: Canned Cherries, White Sugar, Cherry Juice, Everclear or Vodka
Moonshine is a high-proof homemade liquor from America's mountainous Appalachian region. From mixing it with Coke to serving it with ice cream, we've discovered many uses for these jars of cherry-pie-flavored moonshine, and we always make a few extra jars to gift to friends.
No matter which cocktail you choose, be sure to serve it with a side of love and romance!
Valentine's Day Shots
Valentine's Day is the perfect occasion to enjoy a romantic cocktail with your loved one. Here are a few cocktail shot ideas to help set the mood for your special day: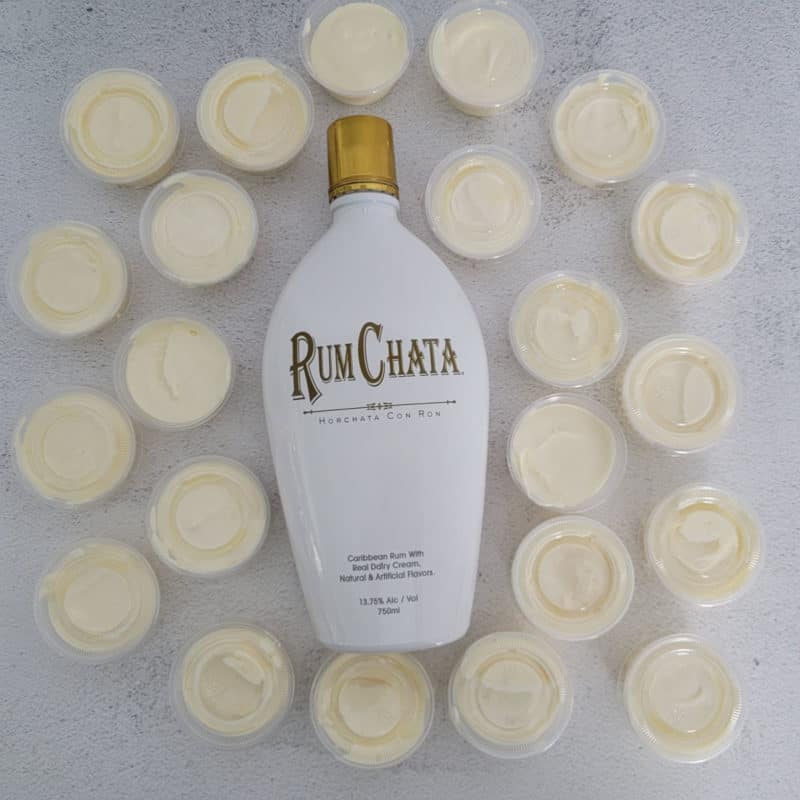 Ingredients: Milk, RumChata, Instant Vanilla Pudding Mix, Thawed Cool Whip
These Jell-O cup shots have the delectable taste of rice pudding and look like a fancy dessert when garnished with graham cracker crumbs and whipped cream.
Swap the vanilla pudding mix for another flavor that complements RumChata, such as chocolate, cheesecake, or banana. Reduce the amount of RumChata and replace it with vodka for extra booziness and flavor.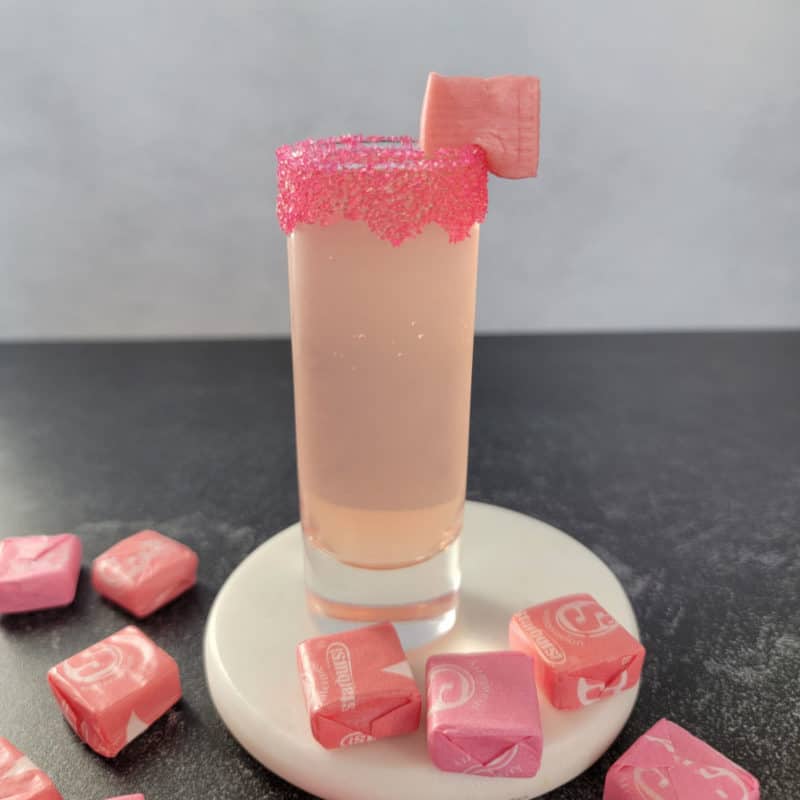 Ingredients: Vanilla Vodka, Watermelon Schnapps, Sweet and Sour Mix, Corn Syrup, Pink Sprinkles, Pink Starburst for Garnish
We crafted this shot recipe when Starbucks' Pink Starburst Refresher became a cult favorite in the blogosphere. Vanilla vodka, sweet and sour mix, and watermelon schnapps combine to create a fun shooter that tastes just like the paper-wrapped square candies.
For a stunning shooter that's pretty in pink, coat the rim in corn syrup and garnish with pink sprinkles and a half-cut pink Starburst candy.
This gem is from our series of candy-flavored shots. If you like this recipe, check out our other ones inspired by fan-favorite candies, such as the Tootsie Roll Shot and the Butterfinger Shot.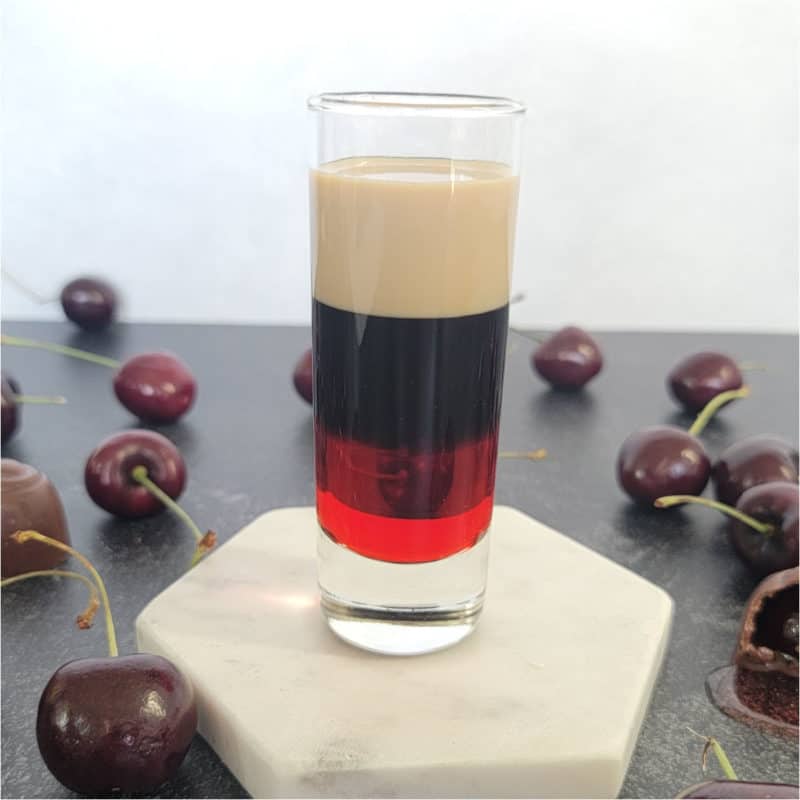 Ingredients: Grenadine, Kahlúa Coffee Liqueur, Bailey's Irish Cream
This dessert-themed shot will sweeten your Valentine's Day - or any day, for that matter. Although the layering requires a bit of finesse, the result is worth it, as it tastes like the chocolate cherry bonbon you might hand-feed yourself or your sweetie.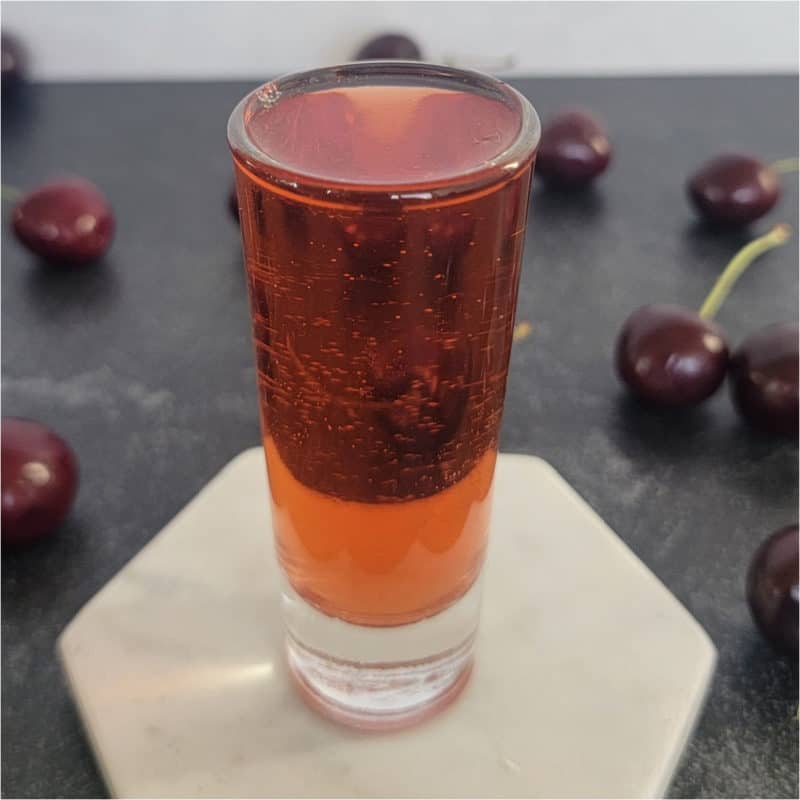 Ingredients: Grenadine, Cherry Vodka, Red Bull Energy Drink
This three-ingredient shot, which is similar to the Vegas Bomb Shot, uses cherry vodka for a zing of the sweet-tart fruit. Grenadine gives it a deep red that can be increased or reduced based on the desired look.
Shots featuring Red Bull are a fixture in the nightlife circuit. However, you can use a lemon-lime soda like Sprite or 7-Up if you aren't a fan of the ubiquitous energy drink.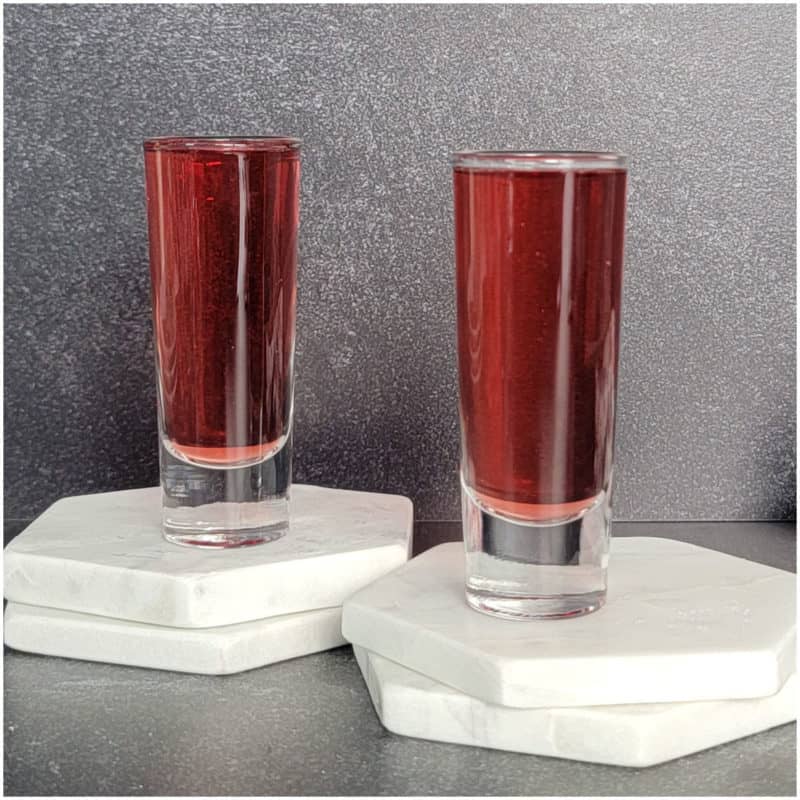 Ingredients: Crown Royal Canadian Whiskey, Amaretto, Cranberry Juice
Disclaimer - no fish were harmed in the making of this cranberry and amaretto shot featuring Crown Royal. The Red Snapper's nutty cranberry flavor is festive enough for the holidays, while the shooter's scarlet hue also makes it an option for V-Day.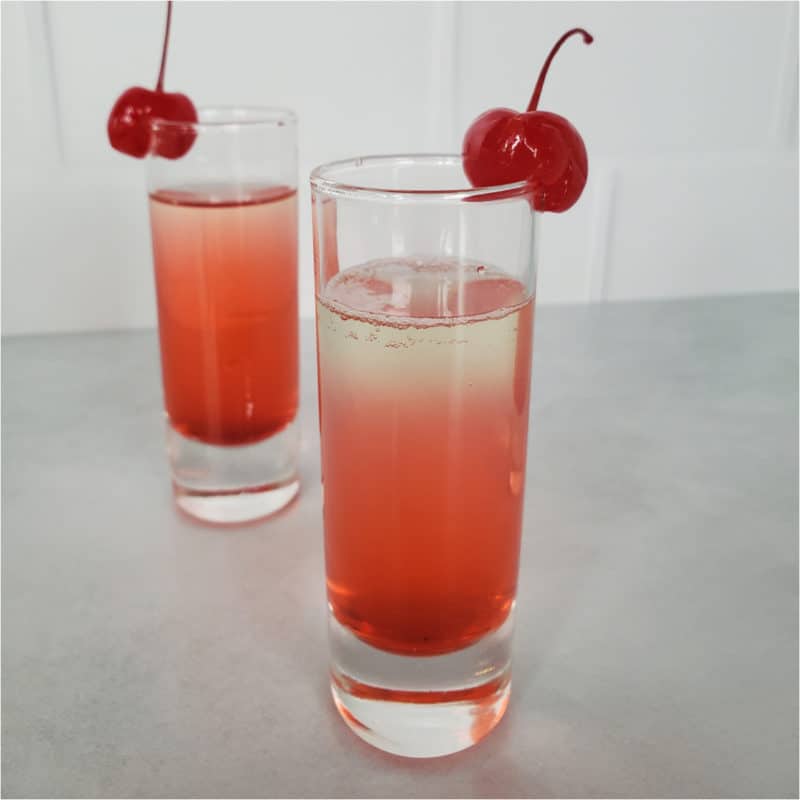 Ingredients: Vanilla Vodka, Pineapple Juice, Grenadine
Try this tropical dessert in shot or cocktail form - you won't be disappointed by the smooth blend of vanilla vodka, pineapple juice, and grenadine. Garnish this shooter with maraschino cherries as you would a pineapple upside-down cake. For a full-sized martini, increase the proportions according to the size of your glass.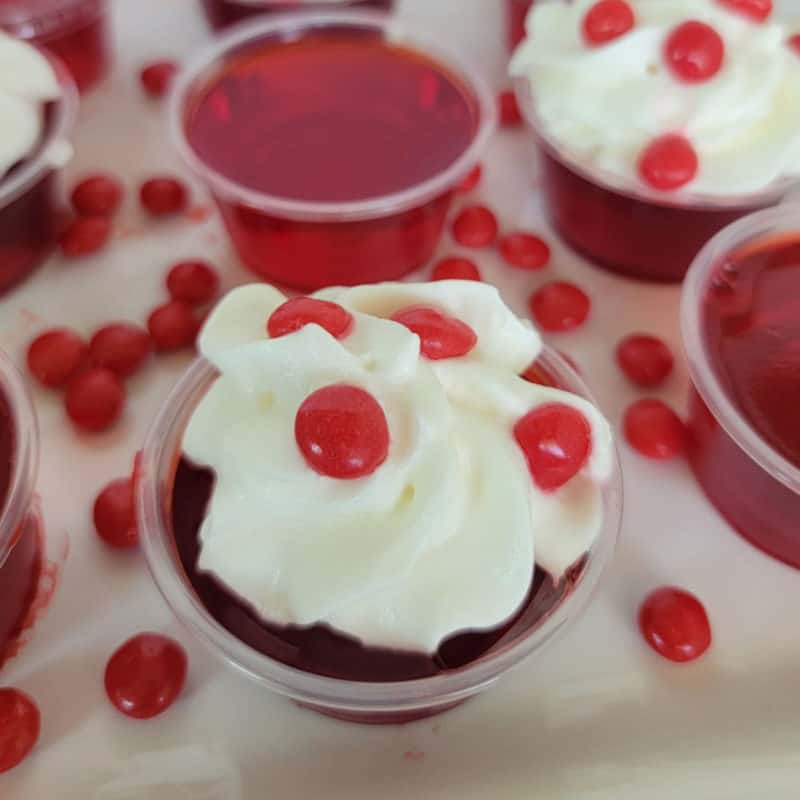 Easy Fireball Jello Shots are the perfect combination of spicy cinnamon flavor and cherry jello! So easy to make and everyone loves them!
These are the perfect Valentine's Day Cocktail for a party! You can make the jello shots ahead of time and just garnish them when you are ready to serve them.
Whale you Be Mine
We were recently sent this epic recipe from Gray Whale Gin and wanted to share it. If you haven't seen a bottle of Gray Whale Gin they are gorgeous!
Ingredients:
2 oz Gray Whale Gin
5 oz blood orange juice
Instructions:
Shake with ice
Strain over ice
Top with soda water
Garnish with blood orange slices
Winter Fling
Redemption Whiskey sent over this epic cocktail made with Redemption Rye, Cinnamon Syrup, and more!
Ingredients:
2 parts Redemption Rye
.25-part Cinnamon Syrup
.75 oz Sweet Vermouth
Rinse of Dry Curaçao
1 dash Angostura Bitters
3 dashes Pimento Bitters
Instructions:
Stir all ingredients in shaker with ice
Rinse chilled coupe glass with Dry Curaçao
Strain ingredients over chilled coupe glass
Whiskey Daisy
Bib & Tucker Small Batch Bourbon sent over this recipe that sounds amazing!
Ingredients:
2 oz Bib & Tucker Small Batch Bourbon
½ tablespoon sugar
2 or 3 dashes of lemon juice
1 dash of lime juice
.5 oz Yellow Chartreuse
Instructions:
Shake with all ingredients (besides yellow chartreuse) with ice
In a cup, line a few berries at the bottom of the cup top with crushed ice
Strain contents of shaker
Top with Yellow Chartreuse
Garnish with a few berries on top
Non-Alcoholic Valentine's Day Drinks
Here are a few mocktail options that don't include alcohol.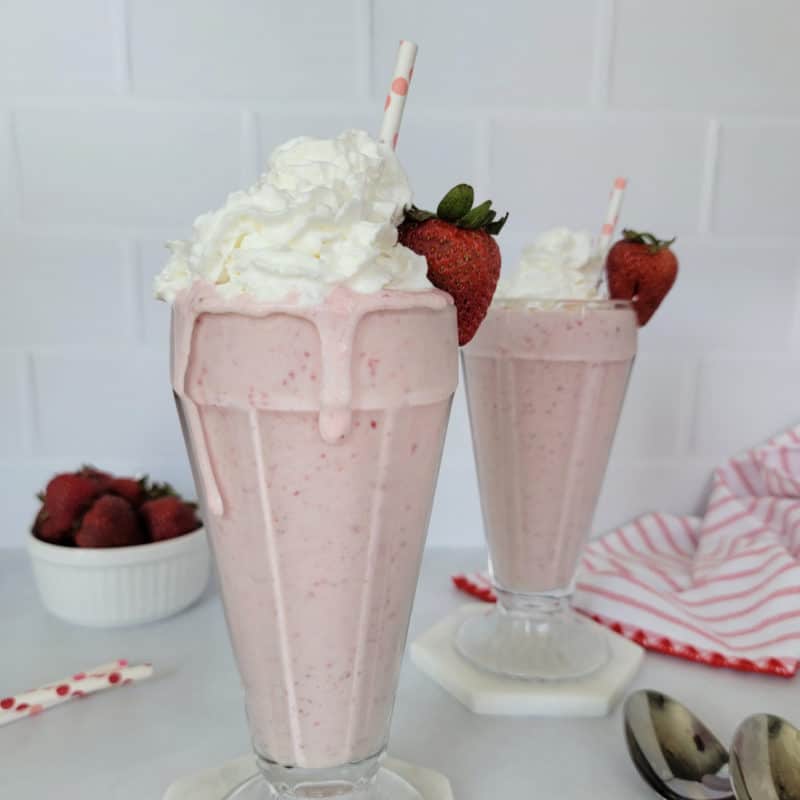 Delicious easy Strawberry Milkshake recipe! This recipe takes minutes to prepare and tastes amazing! These are great decorated with pink sprinkles for kids to enjoy.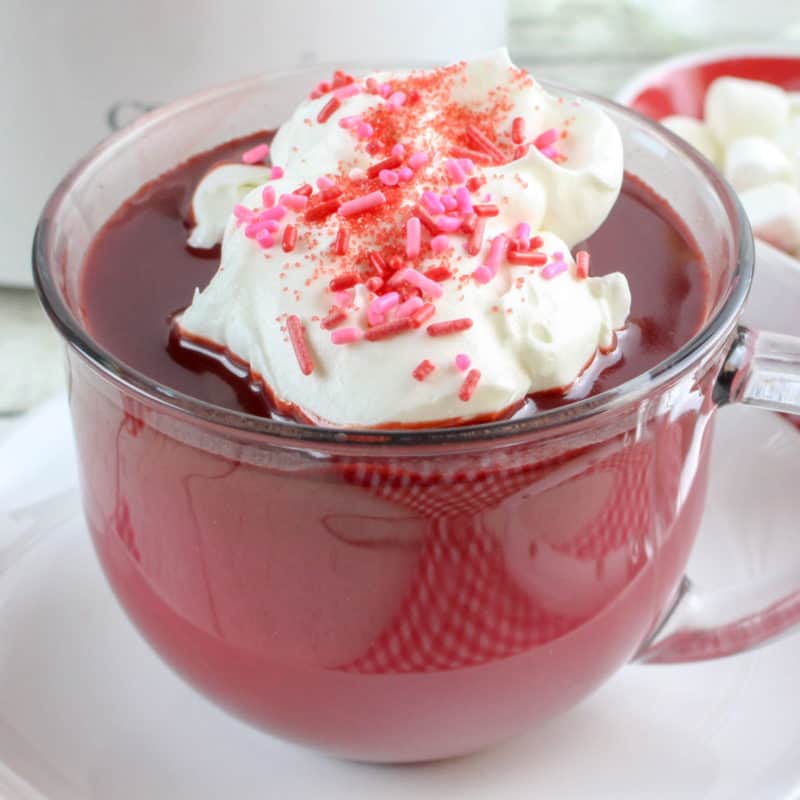 A great red twist on classic Hot Chocolate the slow cooker makes this mocktail really easy to make. Would you believe it is made with cake mix!
Valentine's Day Toasts
Here are some toasts you can make on Valentine's Day:
"To the one I love, may our love continue to grow stronger and deeper with each passing day."
"To my Valentine, thank you for being my constant companion and my best friend. I love you more than words can express."
"Here's to us, and to the love we share. May it continue to bring us joy and happiness in the years to come."
"To my partner, my confidant, my best friend. Thank you for being the love of my life."
"To my beloved, I raise a glass in honor of all the wonderful memories we have shared and all the adventures yet to come."
"To the one who makes my heart skip a beat, here's to a lifetime of love and happiness."
"To my sweetheart, thank you for being my rock, my support, and my everything. I love you to the moon and back."
"To the love of my life, here's to a future filled with laughter, love, and endless happiness."
"To my darling, thank you for being my partner, my lover, and my best friend. I am so grateful for all that you bring to my life."
"To my Valentine, here's to a love that is passionate, true, and eternal."
"To my dearest, here's to a love that is as sweet and bright as a rose, and as strong as the roots that keep it growing."
"To my love, thank you for always being my safe haven, my sanctuary, and my home."
"To my Valentine, here's to a love that is as endless as the ocean and as deep as the sea."
"To my sweetheart, thank you for making every day feel like Valentine's Day."
"To my love, here's to a lifetime of holding hands, stealing kisses, and building memories."
"To my partner, here's to a love that is as warm as the sun and as comforting as a summer breeze."
"To my beloved, thank you for being the missing piece that completes me."
"To my Valentine, here's to a love that is as wild and free as the wind and as true and constant as the stars."
"To my love, thank you for being my light in the dark, my shelter in the storm, and my guiding star."
"To my sweetheart, here's to a love that is as precious as gold and as rare as a diamond."
"To my Valentine, thank you for being my rock, my support, and my everything."
"To my love, here's to a future filled with love, laughter, and endless happiness."
"To my partner, thank you for being my best friend and my soulmate."
"To my beloved, here's to a love that is as sweet as candy and as warm as a hug."
"To my Valentine, thank you for being the love of my life."
Remember that these are just examples and you can always come up with your own personal and heartfelt message to your loved one.
Favorite Cocktail Tools
These are some of our favorite cocktail tools for making epic Valentine's Day Cocktails.
Ice Cube maker - This ice cube maker produces the most amazing cubes of ice perfect for cocktails. It easily fits in the freezer and you can make up to 3 trays of round ball ice at a time.
2 ounce shot glasses - We love these 2 oz shot glasses especially for layered shots.
Bar Spoon - Bar spoons help to create layers in the cocktail shot. They fit perfectly into the cocktail shot glass.
Cocktail Shaker – This cocktail shaker comes with a fantastic set of tools. You want to pick a cocktail shaker that is easy to hold and shake.
Stemless Martini Glasses - These stemless martini glasses are fantastic.
Martini Glass - We like the look of the classic martini glass
Jell-O Shot Cups - We suggest using two-ounce Jell-O shot cups.
OXO angled jiggers - these are our go-to measuring tools for cocktails. They work perfectly for pouring in layers for cocktails.
Margarita Glasses - We like the look of classic margarita glasses but you can use any glass for this great cocktail.
Champagne Flutes - We love the look of classic champagne flutes for Valentine's Day cocktails!
Hurricane Glass - For a truly tropical look serve this drink in a hurricane glass.
Copper Mule Mugs  - Copper Mule Mugs are the classic way to serve Moscow Mules. The copper mugs keep them nice and cold and look amazing. Check out all of our mule variations.
Old Fashion Glass/Rocks Glass - Classic rocks glass for cocktails.
Cute Coffee Mugs - We really like the clear insulated coffee mugs that show off how epic your drink looks.
Printable recipe card instructions are available in each blog post. Simply click on the cocktail name and it will take you to the individual blog posts.
Nutrition information, including calories, protein, calcium, carbohydrates, fiber, vitamin c, potassium, cholesterol, sodium, trans fat, monounsaturated fat, polyunsaturated fat, and more, will vary depending on the products used.
We hope you enjoyed our favorite Valentine's Day Cocktails, Shots, and Mocktails! We are working on a lot more cocktail recipes and fun!
Do you love recipes? Check out our copycat recipes, dessert recipes, and our CrockPot Recipes.
Follow Tammilee Tips on MSN, Facebook, Instagram, and Pinterest, for all of our recipe posts.