I swear John views beef as its own food group! Over the years we have tried numerous beef recipes his all time favorite is Crock Pot Tater Tot Casserole!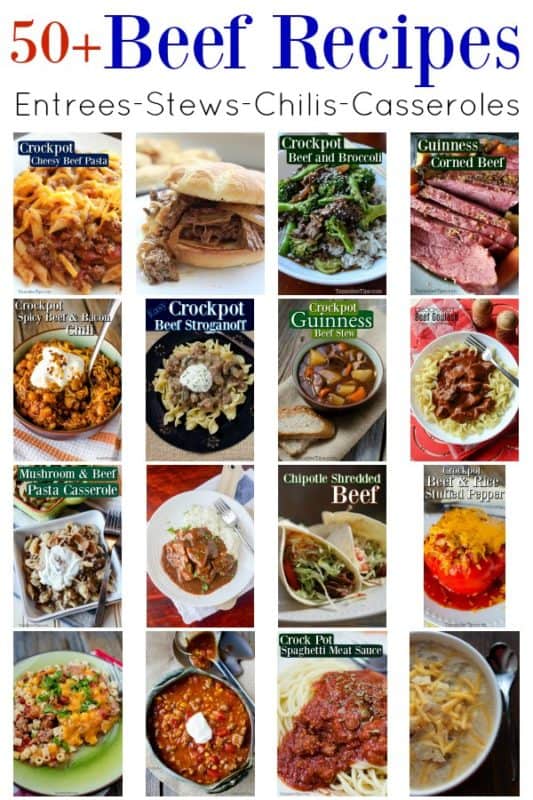 Beef Recipes For An Amazing Dinner!
I love finding new ways to prepare beef in the crockpot and the stove! Be sure to follow us on -> Pinterest to see everything we are up to!
Ground Beef Recipes
Crockpot Sloppy Joe Tater Tot Casserole
Sloppy Joe Grilled Cheese Sandwiches
Crockpot Bacon Cheeseburger Dip
Krispy Kreme Bacon Cheeseburger
Sloppy Joe Tater Tot Casserole
Beef Chili Recipes
Beef Soup Recipes
Stew Beef Recipes
Crockpot Garlic Beef Stroganoff
Corned Beef Recipes
Slow Cooker Guinness Corned Beef
Slow Cooker Corned Beef and Cabbage
Beef Chuck Roast Recipes
Crockpot Bourbon Barbecue Beef
Beef Skirt Steak Recipes
Beef Short Ribs Recipes