This recipe for Crock Pot Kielbasa and Sauerkraut won rave reviews when I served it to John and his Mom. We had John's Mom over for lunch to try a few of the recipes I have been working on.  It is always nice to have a 2nd taste tester in the house.
I love my Husband but some days he will eat just about anything. I like knowing that other people have tried the recipes before I share them with all of you

Plus as a bonus I can send home a ton of leftovers with John's Mom to make room for more things in the fridge.
We have been on a crock pot recipe spree lately and the fridge is a bit packed. I am loving being able to stock up the freezer with a ton of food John can easily heat up if I am not home.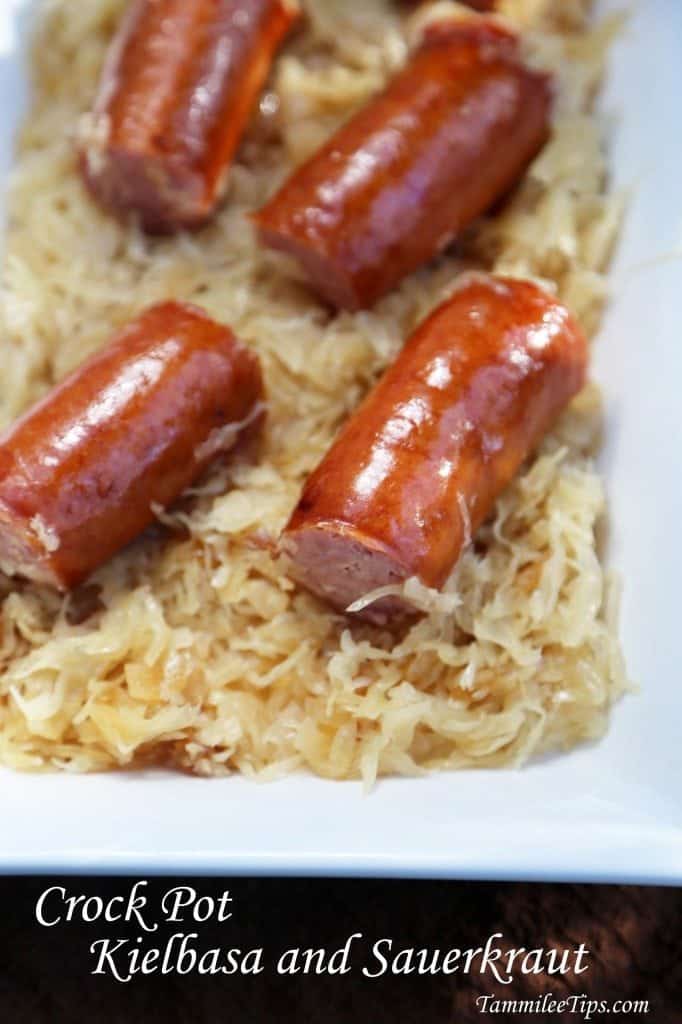 …