You all know I love my Crock Pot! I love how quick, easy and tasty dishes are with the Crock Pot. Today I am in LOVE with this Crock Pot Cinnamon Pecan recipe. Oh my goodness these are amazing.
I made these as holiday gifts for John's Mom and Grandmother. After making them I wasn't sure I was going to have enough to get in their packages. John absolutely loved these and every time I turned around he was walking by "taste testing" another handful to make sure they were all good.  I was able to package some up for John's Mom and she told me they were amazing and asked when was the next batch being made.
These Crock Pot Cinnamon Pecans are crazy easy to make! If you are hosting a holiday event these would be perfect to make! They make the house smell amazing and you have a great snack for your guests that is sure to go over amazingly!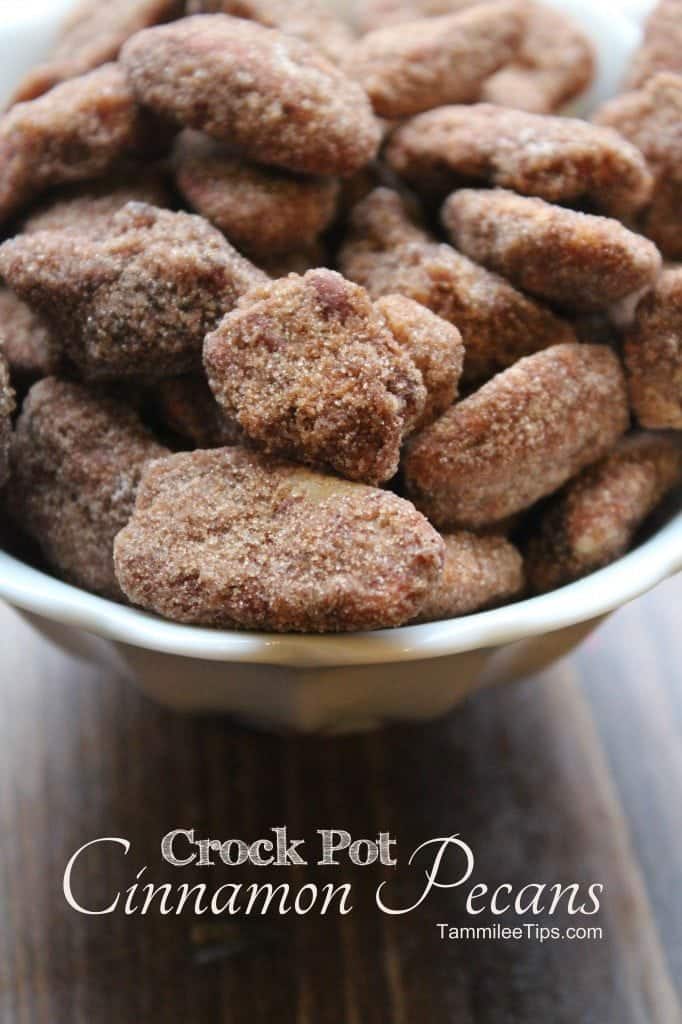 Today is day 2 of our holiday cookie and treats! Make sure you check out yesterday's Krumkake recipe! It is my favorite holiday treat!