My Mom has been house sitting for us while we have been traveling. I honestly can't thank her enough for taking the time to take care of the house and bake while she was here. My Mom has been a baking queen and filled our freezer with treats.
One of my favorite treats she made is this Crock Pot Chunky Apple Butter Recipe. Oh my goodness this is sooooooooo good! She left the apple butter chunky and it is amazing. You can easily use this on pancakes, waffles or even on ice cream. I am going to fully admit to just eating it on a spoon it is that good.
I am hoping to convince my Mom to make even more recipes while we are traveling. I know you all will love the treats she has been whipping up. I was planning on taking pics and sharing some of the bread she made but my dear husband found it and well it is now a distant delicious memory. Hopefully my Mom will take the hint I am not being subtle with and whip up another loaf or 2 when she comes to Spokane again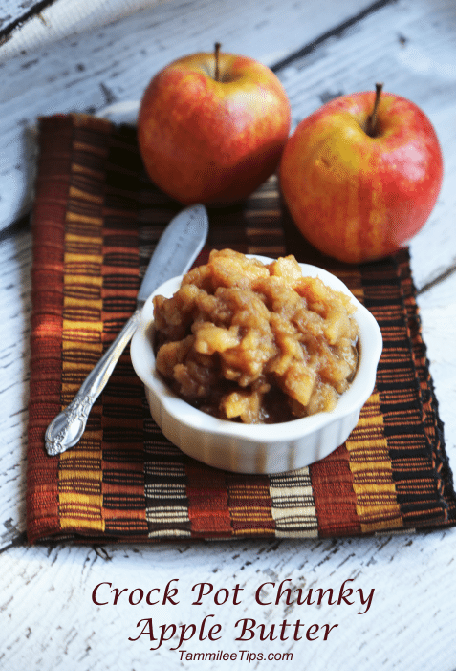 You could easily make this crock pot chunky apple butter a little less chunky if you like smooth apple butter.
Crock Pot Chunky Apple Butter Recipe…