You all know we love our Crock Pot!
It is my favorite appliance in our kitchen! Today I am so excited to share what I think may be our best Crock Pot Recipe yet!
These Crock Pot Chocolate Chip Cookies are delicious!
I think they are quite possibly the best crock pot dessert we have made! They rank right up their with Crock Pot Monkey Bread, Crock Pot Cherry Dump Cake and Crock Pot 7 Layer Bars!
Here's the best part……they are super easy to make!
My Dad keeps teasing me that I post about super easy recipes all the time and I need to find a new term other than super easy….any suggestions?
Maybe quick and simple or ??? Any ideas are greatly appreciated.
I would hate for my dear Dad to think that I am typing the same thing day in and day out.  Yes Dad, I can totally see you shaking your head right now as you read this

Ok, back to the amazing Crock Pot Chocolate Chip Cookies…..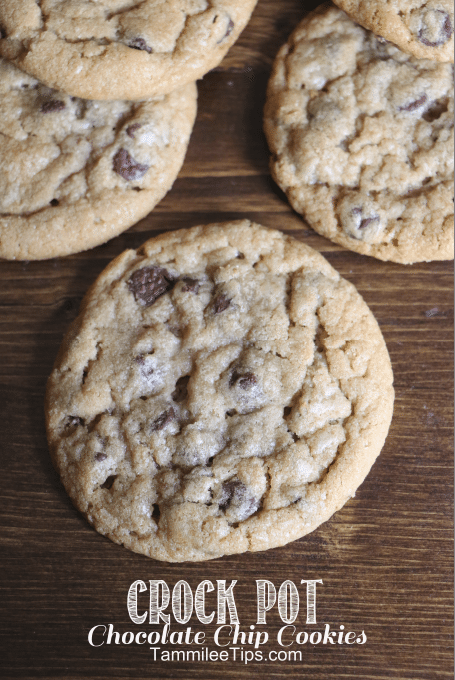 Seriously! Don't these Crock Pot Chocolate Chip Cookies look delicious!…